You will hear stories about home buyers who have encountered pitfalls in their home buying process.  Here are some ways to avoid the pitfalls or simply tip-toe around them. Buying a home is one of the biggest investments people make in a lifetime.  Today's show is dedicated to making that process smooth and profitable.
Welcome to Real Estate Mortgage Shoppe! What real estate topics interest you?  Subscribe by emailing Jo@JoGarner.com so we can stay connected.  You will get weekly updated blog posts and podcasts.   We will not sell your email address. We want to stay friends.
To Your Success,
Jo Garner, Mortgage Loan Officer NMLS #757308
(901) 482-0354 Jo@JoGarner.com
__________________________________________________________
WELCOME TO REAL ESTATE MORTGAGE SHOPPE
Good morning, Memphis!  Welcome to our internet listeners and podcast listeners across the 50 states! You're on Real Estate Mortgage Shoppe. I'm your host, Jo Garner, Mortgage Loan Officer.  You can connect with me at www.JoGarner.com.  This episode of Real Estate Mortgage Shoppe is brought to you by Evolve Bank and Trust the Memphis Mortgage office, Chad Irwin manager.  Who do YOU know who would like to have FUN ratcheting up their career in mortgage lending here in the Memphis area or anywhere across the country?  Call Chad Irwin or call me at (901) 482-0354. Our general topic is How To Avoid Pitfalls When Buying A Home.  If you have a question or comment or if you are a real estate professional and have some great advice for our listeners, call us while we are live today August 19th, 2017 at (901) 535-9732 or send me at text right now at (901) 482-0354.
TODAY'S REAL ESTATE TOPIC
Today on Real Estate Mortgage Shoppe we are going to be sharing some stories about home buyers who have encountered pitfalls in their home buying process.  Here are some ways to avoid the pitfalls or simply tip-toe around them. Buying a home is one of the biggest investments people make in a lifetime.  Today's show is dedicated to making that process smooth and profitable.
INTRODUCTING TOM KING, REAL ESTATE APPRAISER
In the studio to talk with you is Tom King, expert real estate appraiser with Bill King Company.  Tom has been in the business over 40 years and knows a thing or two about how to avoid the pitfalls when it comes to home appraisals.  Tom, all of our regular listeners know you, but for our new listeners, please tell us a little about yourself and what you do as an appraiser. (Tom introduces himself and talks about what he does for his customers)
INTRODUCING PAT GOLDSTEIN, REALTOR
Another regular guest is award-winning, accomplished realtor, Pat Goldstein of Crye-Leike in the Mid-South and North Mississippi area.   Pat is also is a dedicated to helping our Memphis area business community by financially supporting the free Talk Shoppe education and networking events.  Pat, tell our listeners a little bit about yourself and what you do for your clients. (Pat introduces herself and talks about what she does for her clients)
INTRO TO JO THE LOAN OFFICER
(Jo) I'm Jo Garner and my specialty is getting my clients bragging rights on the home financing package that works best for them. I've been in the lending business for over 25 years and enjoy being on the home buying journey with my clients as their lender.  In the early days, I had my real estate license but I found my time was mostly spent helping people put their financing together, so it was a natural transition to where I have spent my life –mortgage lending.
So, if you are a realtor, a lender, a title officer –anyone in the real estate industry or if you are a home buyer or homeowner—what is YOUR story?  What challenges did you face?  How did you overcome them?   Our phone lines are open while we are live today. We want to hear from YOU? (901)535-9732.   Or shoot me a text right now at (901) 482-0354.  
(Pat or Tom make a comment about the mortgage market playing a role in keeping the real estate market hot)
MORTGAGE MARKET NEWS
(Jo) The real estate is red-hot around most of the country. Increasing demand from people wanting to purchase homes is meeting resistance because of the short supply of homes available to purchase.   The low fixed rate mortgages make real estate market a good deal for  home sellers AND home buyers. Sellers get to sell their homes quickly for the market price or higher.  Buyers get to lock in low rates, allowing them to enjoy low mortgage payments usually much lower than what they would pay in rent.  
RENT VS BUY
The Rent vs Buy decision can present some obstacles for college graduates and millennials ready to take some new directions in life. It's important to make the right decision, but who knows the future?
I worked  on a case recently where my client was getting out of grad school and was pondering if she should buy a home or rent. Here was the conversation: " Jo, can you run some numbers for me?  I'm trying to decide to whether to buy a house or rent. My career might take to another city or state so I don't want to be stuck. But I am tired of throwing my rent money out the window. I would rather my monthly payments be going to own MY OWN house. What should I do?  I want to make the right decision."
She had a good realtor who did some market research for the neighborhood where she wanted to buy.  It was an area where the values were gradually going up.  Her mortgage payment  with taxes and insurance would be about $950/month. Rents for houses around there were about $1,300/month.
She would be scoring from day one buying the house because her house payment was about $350 less than rents.  It appeared she was going to enjoy a nice tax write off too by owning instead of renting. And if she had to move in a year or so, she could either sell at a small profit since values were going up.  The mortgage I got for her had an assumability clause which meant if mortgage rates were higher when she had to sell later, she could sell outright or allow someone to pay her for her equity in the house and, with the lender's permission, just assume the mortgage payments on the loan.  She had multiple exit strategies if she needed them whatever she decided to do.   
Are YOU trying to make a real estate decision and you want to make the RIGHT DECISION. Call me after the show at (901) 482-0354 or email me at Jo@JoGarner.com  MAKE YOUR PLAN. LET'S WORK YOUR PLAN. IF THE DEAL WORKS FOR YOU TODAY, LET'S DO IT TODAY.
(Pat shares a scenario where there was an obstacle that they were able to overcome)
(Tom shares a scenario where there was an obstacle with an appraisal issue and how it got worked out)
You're listening to Real Estate Mortgage Shoppe. I'm your host, Jo Garner, Mortgage Loan Officer. Connect with me at www.JoGarner.com Subscribe to our weekly info and resources by emailing Jo@JoGarner.com  In the studio we  have Pat Goldstein, Realtor with Crye- Leike  (901) 606-2000 and Tom King, appraiser with Bill King Company (901) 487-6989.  Call us while we are live (901) 535-9732.
__________________________________________________________
LET'S TALK SHOP—TALK SHOPPE'S BUSINESS TIP FOR REAL ESTATE PROS:
It's time to talk shop with Talk Shoppe's Business Tip For  Real Estate Professionals. Talk Shoppe is a marketing company offering free education and networking to anyone interested in real estate or in business. Talk  Shoppe is made possible by the financial support of its sponsors and advertisers. For more about Talk Shoppe, go to www.TalkShoppe.com (shoppe)  For our Talk Shoppe Business Tip today we have Talk Shoppe advertiser Mary Jane Lessley with Signs Now on American Way in Memphis, TN.  Mary Jane has been educating us at Talk Shoppe about the variety of ways to use signage to direct people to a business or event.  Mary  Jane,  what is our Talk Shoppe Business Tip for Real Estate Professionals today? (Jo says, "Thanks Mary Jane Lessley. She has another tip to share later in the show, so stay tuned.")
QUESTIONS ANSWERED BY MARY JANE LESSLEY
What got you in the sign business and what keeps you there?
How do we contact you?
_____________________________________________________________________
QUESTIONS ANSWERED BY TOM KING:
What are some of common problems you see occur with home appraisals?  What can be done to avoid these snafus?
What are some common repairs required by lenders that sellers could do to the properties they are listing for sale?
What is the most common cause of properties not appraising for the sales price on a home?
Share some good advice on what appraisers expect on certain repairs when they are called to come out and make sure the repairs are completed?  (Lead based paint chips picked up.   Appliances to be installed and working etc)
How to appeal a low appraisal
___________________________________________________________
QUESTIONS ANSWERED BY PAT GOLDSTEIN:
  Get pre-approved
   Read the contract and understand it before you make an offer
   Work with a reputable, experienced realtor and lender
Home sellers could order a preliminary home inspection on their home before they sell it to make sure everyone knows which repairs may need to be negotiated before executing the final contract.
__________________________________________________________
QUESTIONS ANSWERED BY JO GARNER:
What are some of the most common reminders you need to give your mortgage customers when it comes to getting the right documents to the mortgage company?

The most common reminder needed for mortgage borrowers we see is the one that reminds them that any large deposits appearing on the bank statements that are not clearly payroll deposits, must have some documentation to show the source of the deposit. If possible, my assistant Susan Belew and I get our clients' permission to get documents from their bankers, CPA's and employers so that our clients don't have to do the running around.  The less time the borrower has to spend chasing documents the happier they are with the home buying process.

To avoid any delays when it comes to getting assets verified before closing,  make sure at the very beginning of the mortgage process the mortgage company has all pages of your last 2 months  bank statements , especially the one that shows where your earnest money was paid.

If you are purchasing a home or refinancing one that will be your primary residence, if you are legally married, your spouse will need to sign some of the loan documents at the closing table even if the spouse is not on the loan or the title to the property.  If the spouse will be unavailable on the day of closing, they can sign a specific power of attorney a few days before closing time giving the borrower permission to sign on their behalf.
We have had situations where we had to send the specific power of attorney overseas to be signed in front of a US consulate as the notary just so the real estate transaction could be closed with clear title.
The most important tip I can give mortgage borrowers is to get the required documentation to the mortgage company within 24 to 48 hours.
My assistant and I have give our clients a list of needed documentation and a detailed tip sheet for enjoying a smooth loan process.
What other common problems to you see in the general process that can cause delays?

I think a lot of realtors would agree out there than one of the most common causes of real estate closings is because when the home inspection is done, the borrower and seller enter into a second negotiation process on who will pay for the repairs or other home modifications needed due to the inspection report.

It seems to be easier when the seller already has a home inspection report and knows ahead of time what the repair issues are in the house.  Who pays for the repairs can be negotiated with the first draft of the contract.
If you have not closed on a mortgage loan since October 3

rd

, 2015, you may be in for a surprise. Due to the Dodd Frank Act, there are mandatory delays put in place throughout the loan process to make sure the borrower Knows Before You Owe. It gives people time to review the numbers.   The biggest surprise for borrowers seems to be that, once the loan is approved, they must wait a full 3 business days to close after officially receiving the closing disclosure showing move in costs etc. 

Due to a rising number of incidences of hackers redirecting wired closing funds, please do NOT have any funds wired before verifying the wiring information with your loan officer and the attorney's office.  There may be additional steps to take to ensure your money is wired to the correct account.

Know what your comfort level is on a house payment and move-in costs before you ever start looking for a home. Communicate with your lender your personal comfort level. A good lender will ask you these questions and will work to try and stay within your parameters. Sometimes the mortgage underwriting software will approve you for a lot more than you are actually comfortable paying.

When purchasing a home with a FHA loan, make sure the home has not been sold to the current seller within less than 90 days.  FHA will not fund if the contract was written less than 90 days.  If the seller has owned the property less than 6 months, then there will be two appraisals required.  

Condominiums: Remember that most lenders must approve the condo project as well as you as the customer.   Watch out for condominium projects that have over half of the units owned by investors and not owner occupants.  Make sure you can qualify for the mortgage note AND the condo association fees that are usually paid separately from the mortgage payment.

Story of guy who took a lender's preapproval letter that said he was qualified for a home up to $80,000. He found a condo for $80,000. After spending time and energy to get his offer accepted, he found out from the lender that the condo association fee for $150/month had to be calculated into his debt-to-income ratio.  His debt ratio was too high because the lender preapproval letter was for a regular home with no association fees.  Communicate with your lender if you are planning to purchase a condominium or a cooperative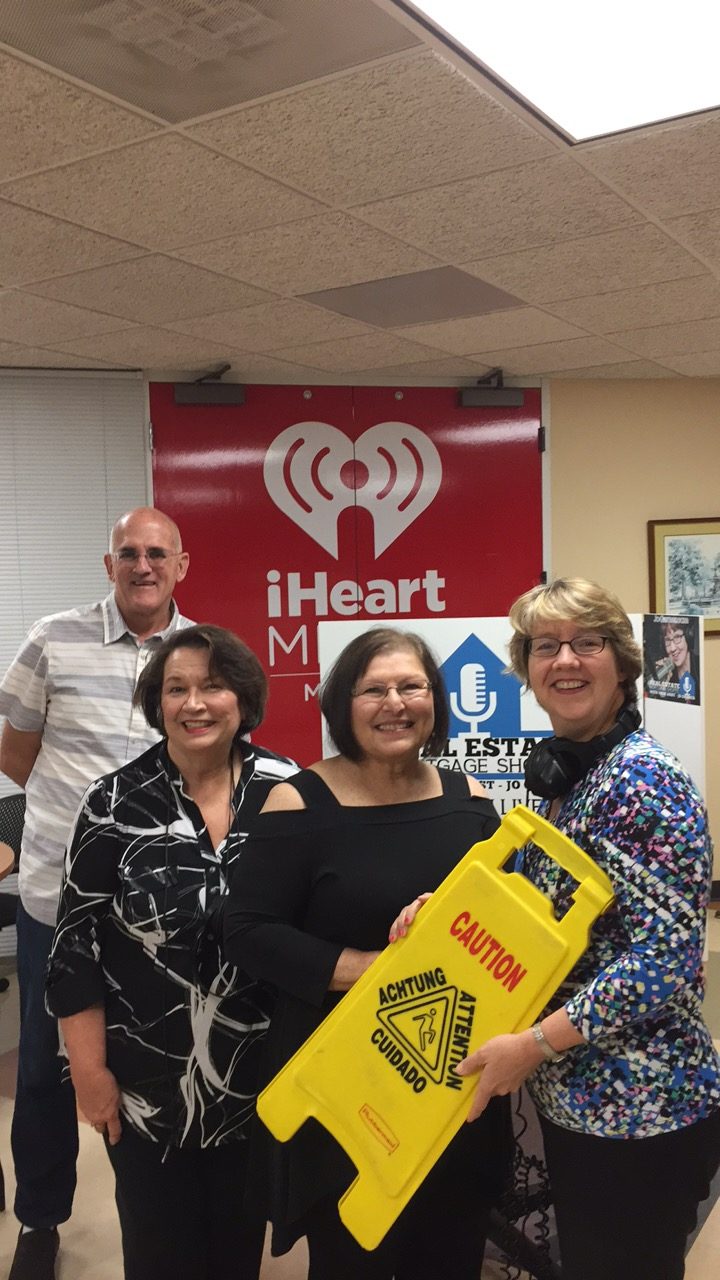 ______________________________________________________
Real Estate Tip from Rita Hallum
ABR, CRA, CRS, GRI
Vice President, Crye-Leike Inc., Realtors
Call or text: 901-277-6356, Office: 901-372-3690, E-fax: 901-435-0662
Good communication is key in all areas of a transaction. 

If there is a problem with documentation it should be amended and signed off on by all parties as soon as possible. The better the agents communicate and response to one another the better their clients are taken care of. 

Working with a loan officer who stays on top of the transaction and who helps the buyer understand the mortgage process is key. 

Prior to an appraiser visiting my listings I often request the seller provide a list of improvements they have made to the home. The appraisers appreciate receiving this information.

It is important to work with a well qualified and certified home inspector who communicates well with clients. Not one who is all about ego. You also want them to provide a report that can be easily understood. 
__________________________________________________________
ANNOUNCEMENTS:   
Talk Shoppe offers free networking & education to anyone interested in real estate or in business. Talk Shoppe meets every Wednesday 9A-10A CT at Nova Copy Conference Center 7251 Appling Farms Parkway Memphis, TN  

 

This Wednesday

August 23

rd

, 2017,  John Keller, Financial Advisor Edward Jones, presents "Financial Market Update 2017."

John.Keller@EdwardJone.com

     

901-382-0590
Are you looking for a way for your business to reach a larger segment of your target market at below market costs?   Connect with www.TalkShoppe.com under the Advertiser Benefits tab.   Talk Shoppe invites you to join the Talk Shoppe advertising team!
Thank you to Chad Irwin, Mortgage Manager at  Evolve Bank and Trust the Memphis office for sponsoring this episode of Real Estate Mortgage Shoppe.  Who do you know who wants to enjoy a successful mortgage career here in the Memphis area or anywhere in the country?  Call Chad Irwin or call me, Jo Garner, at (901) 482-0354.  If you have to work at something, you might as well have fun.
Thank you, Rita Hallum, Vice President Crye-Leike Realtors in Memphis  for your knowledge and input for our topic for the show today (901) 277-6356

For those in in the path of the total solar eclipse Monday August 21

st

, 2017, wear proper eye protection, and have FUN!  The last total US coast-to-coast solar eclipse occurred in 1918 and the next one in the US is in 2024 from Texas up through New England.  

FOR THIS PODCAST OF REAL ESTATE MORTGAGE SHOPPE AND MORE, GO TO JOGARNER.COM
Real Estate Mortgage Shoppe reminds you that IF THE DEAL WORKS FOR YOU TODAY, DO IT TODAY.
__________________________________________________________
SPECIAL NOTE:  REAL ESTATE MORTGAGE SHOPPE  RECOMMENDS THAT YOU CONSULT WITH A FINANCIAL, LEGAL OR OTHER CERTIFIED, LICENSED PROFESSIONAL BEFORE ACTING OR INVESTING ON ANYTHING YOU HEAR OR SEE FROM THE CONTENT ON THIS SHOW OR BLOG POSTS. THE INFORMATION WE SHARE ON REAL ESTATE MORTGAGE SHOPPE IS GENERAL IN NATURE MEANT FOR GENERAL EDUCATIONAL PURPOSES ONLY.
__________________________________________________________
RE-JOINERS
Chad Irwin, Mortgage Loan Production Manager, Evolve Bank and Trust in Memphis, TN. (901) 260-1480
Katie Gilliland, Hernando, Mississippi  

www.backuprx.com

Donna Bellinger in Chicago, Illinois,

Revenue Accelerator, & Business Development Author, Speaker & Trainer.  Creator of:  "Revenue UP: From Sluggish to Sensational in Sales".

www.DonnaSmithBellinger.com
__________________________________________________________
ABOUT MARY JANE LESSLEY OF SIGNS NOW IN MEMPHIS, TN
(901) 368-0784  
http://www.signsnow.com/memphis
4945 American Way 102 Memphis, TN 38118
Banner and Flags, / Custom 3D Signs/Custom Architectural Storefront Signs,
Indoor Signs and Displays, Pole Signs and Commercial Signage,
LED Messageboards, Vehicle Wraps, Vinyl Graphics and Decals
__________________________________________________________
ABOUT PAT GOLDSTEIN, REALTOR CRYE-LEIKE, INC∙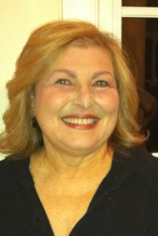 (901) 606-2000
    2006 MAAR Realtor Associate of the Year 2005 MAAR Presidential Award Recipient TAR Leadership Graduate Member National Association of Realtors.
__________________________________________________________
ABOUT TOM KING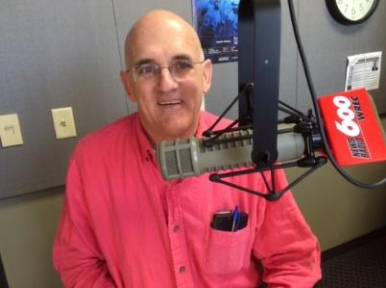 Tom is a well- respected and sought after appraiser in Memphis, Tennessee.  He is a second generation appraiser with 40 years of experience.  He has been elected to the Memphis Area Association of Realtors Board of Directors three times.  
Tom is a certified residential appraiser in Tennessee.  He have appraised over 20,000 homes in his career.  A graduate from the University of Tennessee with a degree in real estate, Tom is also a Certified Relocation Professional (CRP).  Tom also has vast experience in dealing with the county and state boards of equalization and in valuations of property for tax appeal purposes. (901) 487-6989
_____________________________________________________________________
About Jo Garner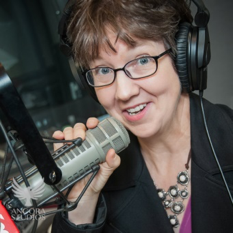 cell: (901) 482 0354
  Twitter: @jogarner
Jo describes her job description: "As a mortgage loan officer, my job is to give my client the benefits they want from their financing terms– listening to my client and determine what's of the most value to THEM–  What is their comfort level on a house payment, how much are they comfortable paying down, what type of financing do they need to get the house they want to buy or refinance. Different clients have different priorities in life—some are buying their first home with very little down payment funds.  Some are recovering from medical challenges, divorces or preparing to send children to college and some are embarking on a long term goal of buying properties to build rental income. Whatever their personal priorities are, my job is to put together a mortgage with comfortable terms that will help them achieve their goals."
Jo Garner is a mortgage officer with extensive knowledge in tailoring mortgages to her customers who are refinancing or purchasing homes all over the country.  She offers conventional, FHA, VA or other loan programs for refinancing and purchases.  
Jo can help you look at rent vs buy, when it makes sense to refinance, how to get the best deal on your home  purchase financing.   
Jo Garner  has been in the real estate/financing business for over 20 years.  She got her start in Portland, Maine where she first began her real estate career. She received her real estate education from the University of Southern Maine  and was personally mentored in San Diego, California  by Robert G. Allen, author of Nothing Down, Creating Wealth and The Challenge. 
On moving back to West Tennessee in 1987, she went into business buying and selling discounted owner-financed notes secured on real estate.  In 1990 Jo went to work for a residential mortgage company and has been a mortgage loan officer for over 20 years.
 Her goal is to offer excellent, affordable service to her customers, tailoring the loan programs to the specific needs of her clients.  
In addition to her work in the mortgage field, Jo Garner  is the primary sponsor and founder of Talk Shoppe in Memphis. www.TalkShoppe.com  Jo is host of Real Estate Mortgage Shoppe  and currently publishes on her blog at www.JoGarner.com