The hot deals in this hot market are fixer-uppers. I will be sharing some stories and tips for the mortgage side that can help you get into the house you dreamed of having as your personal castle. In this podcast Lou and Angela Correale and their son Vince will be covering some great stories and tips to help you if you are thinking about renovating your home, buying a fixer upper or building your dream home right from your table.
WELCOME TO REAL ESTATE MORTGAGE SHOPPE
Good morning, Memphis! Welcome to our listeners across the 50 states! You're on Real Estate Mortgage Shoppe. I'm your host, Jo Garner, Mortgage Loan Officer. You can connect with me at www.JoGarner.com. On Real Estate Mortgage Shoppe, we offer solutions to your real estate and financing scenarios. Subscribe to our weekly podcasts and show notes. Just email me at Jo@JoGarner.com We won't sell your email address. Our general topic today November 8th, 2017 is
BUILDING YOUR HOME AND YOUR DREAM- RIGHT FROM YOUR TABLE.
In this podcast Lou and Angela Correale and their son Vince will be covering some great stories and tips to help you if you are thinking about renovating your home, buying a fixer upper or building your dream home right from your table. I will be sharing some stories and tips for the mortgage side that can help you get into the house you dreamed of having as your personal castle.
INTRODUCING THE CORREALES
Like a good Italian family business, Lou and Angela Correale and their family have become a from-the-ground-up Italian family of licensed home builders and home renovators, realtors and a family who is passionate about helping other families realize their dream.
(Lou and Angela and Vince Correale share who they are, what they do and their stories of how they got started)
Angela talks about what inspired her to get into real estate sales and homebuilding.
Lou shares how being a fireman gave him knowledge of how houses can come down in fires but now he turns it around and builds houses.
Vince shares about their family business of real estate sales, construction of new homes, renovation of homes, home repair, pressure washing (but his favorite part of the job is the closing day and disbursement of funds.)
MORTGAGE SOLUTIONS FOR PEOPLE IN VARIOUS LIFE SITUATIONS
(Jo) You guys inspire me! When people ask me why I have stayed in the mortgage business for over 25 years now, I tell them, "I get to be part of one of the biggest investments my clients' will ever make in their lives and it's not just because it a large financial investment, but it is their home will they will raise their children and make their family memories. There are countless stories of single parents with children who, after a devastating divorce, move past fear and connect with people who help them find the way to live where they want to live and more the WAY they want to live.
For some of my clients who find themselves wanting to downsize to a simpler life, the new home means using some innovation arrange a room to enjoy for multiple purposes like arranging the den or living room to second as a guest room or arranging the covered back patio into a sun room, exercise room or even extended play area.
For others I get to work with them to find creative ways to get the mortgage paid off in 10 years instead of 30. Imagine your life without a mortgage? Or imagine your life with 10 to 20 paid off rental properties providing you the life beyond what you ever dreamed.
Let's talk about YOUR GOALS AND DREAMS. Call me personally so I can work with you personally (901) 482-0354. www.JoGarner.com
PLANNING TO BUILD YOUR HOME AROUND THE TABLE
Jo asked the Correales, "Lou, Angela and Vince Correale, what happens if I want to buy a house and renovate it or even build a new house from the ground up? How do you help someone like that start and go all the way to finish to get the home they really want?"
(The Correale's offer tips for people who do not want to finish the upstairs bonus rooms but may eventually want to enjoy surround sound or an extra bathroom. It costs less too go ahead and do wiring and plumbing before they dry wall covers the frame)
Story of someone that has done the construction in phases
Lou shares that the Correale's build a house with attention to every detail, making every part of the house the way they would like to live in it.
Share story of the medical professional wanting to move to Memphis for his dream job but almost giving up coming here because he could not find a house that would meet his family's needs near enough to the hospital where he needed to live.
(Jo) You're listening to Real Estate Mortgage Shoppe. We're talking about Building Your Home-Your Dream-Right From Your Table. When we come back we will be talking more the Correales of Correale Real Estate and Builders. I will be sharing some financing tips to help you reach your dream. MAKE YOUR PLAN. LET'S WORK YOUR PLAN. IF THE DEAL WORKS FOR YOU TODAY, DO IT TODAY. Call me at (901) 482-0354. Connect with me at www.JoGarner.com Let's get you on the road to YOUR home. See you back right after this break.
____________________________________________________________
QUESTIONS ANSWERED BY LOU AND ANGELA AND VINCE CORREALE:
1. How do you work with people go from the plan to the finished home when you build a house? Invite clients to their home and talk with them about HOW they want to use the house. For instance, will they be living there with children? Will they have pets? What type pets? What age are the children? Will you be entertaining guests? What type entertaining do you like to do? What are your hobbies? How do you want to personally use the home?
2. What are some examples of saving time and money when you want to finish an upstairs room later and not now but you eventually plan to have surround sound, a bathroom or other modifications? If you plan to have a bathroom or surround sound upstairs when you finish the bonus room one day, go ahead and rough in the plumbing and wire it before you install dry wall. If you aren't going to hang the drywall yet, go ahead and pay a little bit more to buy the drywall and leave it up there so that when you finish the room, construction workers will not be messing up your home hauling dry wall up and down your stairs.
3. Where do you go to find places to verify if the contractors you are hiring are licensed, reputable and working within the monetary boundaries allowed them under their license?
www.verify.TN.gov www.bbb.org Angies List and YELP
___________________________________________________________
QUESTIONS ANSWERED BY JO GARNER:
1. What kind of mortgage financing is available for people who want to buy houses to fix up and live in them as their primary residence?
I have talked to people every week who say, "It's so hard to find a bargain on a house because so many people are trying to buy the same house at the same time. The competition is stiff." Well, one area where bargains abound are with homes that need quite a bit of fix up. If you find a home with over $5,000 needed in repairs or even $100,000 needed in repairs, there are special renovation and repair loans available .
I had a former Vietnam veteran who we can call Dave. Dave told us that he suffered with PTSD and could never fully at peace anywhere he had lived since getting out of the war. "…until I found this one house," he said with a big smile. He discovered it outside of the neighborhood where he had been living for several years. The house was listed for a little less than $160,000 and it required over $75,000 of repairs and renovations. But, once the work was completed, his realtor pointed out, the house would be worth almost $300,000.
Dave was in a hurry to close on this loan because he couldn't wait to get working on his castle. His excitement was contagious and reminded me why I stay in the mortgage business.
The first draw was to purchase the home and start the repairs. Once the first phase of the repairs where done according to the HUD Consultant's plan, a portion of the funds appropriated for that section of the work were paid out to the Dave and his licensed contractor. The second phase all the way through the sixth phase was completed with the contractor being paid after each phase was completed. The appointed HUD Consultant performed inspections of the work at each phase.
When the house was completed the contractor had been paid and the owner of the home had a fully renovated home with only about 3.5% to 5% move-in costs. Most of the repairs and renovations were paid from the mortgage on this government FHA 203K loan. The advantage of the renovation and repair loans is being able to finance almost all of the repairs.
There is also a conventional loan version of the FHA 203K loan I just described. It has a minimum required down payment of around 5% and also allows the borrower to borrower most of the repairs. This Homestyle Renovation and Renovation loan from Fannie Mae is administered similarly to the FHA program.
2. What kind of mortgage financing is available for people who want to buy fixer uppers to keep for rentals or resell for a profit?
Before I answer this question, I would like to clear up a myth that is astoundingly prevalent. There are still many people in this country who believe the minimum down payment required to buy a house is 20% of the price. For people buying a primary residence, there are still multiple programs available with restrictions that can get you into your home for as little as 3.5% or even less.
For real estate investors buying a rental property, it typically requires a down payment of 15% to 20% of the price of the house. However, I have worked with some investors, helping them get in for zero or close to zero and still staying within the guidelines for Fannie Mae and Freddie Mac. If you want to talk about finding rental property for yourself with a goal of eventually becoming financially free to not work a job or just to enjoy life, call me at (901) 482-0354 or connect with me at www.JoGarner.com I want to talk with you personally about your real estate plans.
3. What do you advise your clients who want to build their own house for the construction loan funding?
To answer the question on whether to apply for your own temporary construction loan to build your home or just buy the property from the builder depends on the cost of the financing, and how much you want to have to deal with the construction draws and paying interest only on what you owe. Also remembering important rules on construction lending like DO NOT START A BUILDING PROJEC, do not even deliver any materials to the construction site until you have permission from your construction lender to move forward.
REAL ESTATE TIP OF THE WEEK: Lou and Angela and Vince Correale share the business tip about checking on the licenses of contractors and other people working on your home. Check their reputation online and their ratings and reviews.
ANNOUNCEMENTS:
Talk Shoppe offers free networking & education to anyone interested in real estate or in business. Talk Shoppe meets every Wednesday 9A-10A CT at Nova Copy Conference Center 7251 Appling Farms Parkway Memphis, TN 38133 This Wednesday November 15th, 2017 Talk Shoppe presents: "How To Buy and Sell Property At Auction" Followed by the Old Bag Auction-Raising Money For The Neighborhood Christian Center. Come and bid on bags of gift cards and more. Do your Christmas shopping early.
Talk Shoppe events are free thanks to Taylor Eason, licensed US Drone Pilot and Talk Shoppe's professional videographer. Want to make your real estate listing look first class from ground to sky online? Want to check on the progress of your new construction projects. Taylor can help www.createdflawless.com
Thank you also to our newest advertiser, John Dancy of Auto Appraisal Group, Inc. www.autoappraisalgroup.com (901) 343-2684
1. Thank you to Talk Shoppe's business coach Eric Eurich of Focal Point Coaching about the importance of staying focused on your goals and dreams and continued review of your dreams and goals. Kaizen Winning Business Coach www.ericeurich.focalpointcoaching.com
4. FOR THIS PODCAST OF REAL ESTATE MORTGAGE SHOPPE AND MORE, GO TO JOGARNER.COM
5. Real Estate Mortgage Shoppe reminds you to MAKE YOUR PLAN. LET'S WORK YOUR PLAN. IF THE DEAL WORKS FOR YOU TODAY, DO IT TODAY.
QUOTE CORNER:
Angela Correale shares her favorite quote from Mark Twain "Find a job you enjoy doing, and you will never have to work a day in your life
Vince Correale shares his favorite quote: Rome wasn't built in a day. If it were, we would've hired their contractor- from unknown
Lou Correale shares his favorite quote:
____________________________________________________________________________________
REJOINDERS:
2. Peggy Lau, Independent Representative with World Ventures Dream Trips www.ipoa.dreamtrips.com Peggy can show you how to earn world-wide cruises and other first-class vacations with a one-of-a-kind travel community.
3. Sonia Balcer, Physicist and Rocket Propulsion Engineer Montrose, California
Katie Gilliland, Hernando, Mississippi www.backuprx.com "Taking Care of Business" by Bachman Turner Overdrive; "Lazy Mary" by Lou Monte; Bon Jovi and Jennifer Nettles "Who Says You Can't Go Home"
Transitional Music:
________________________________________________________________________
ABOUT CORREALE REALTORS AND BUILDERS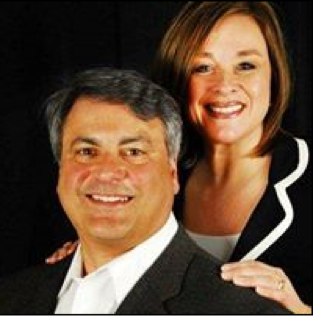 http://www.correalebuildersandrealtors.com/
https://www.dwell.com/home/guitterez-residence-26f4142f
Who We Are:
Welcome to the family-like environment of Correale Builders and Realtors. The same beliefs and attitudes that have been handed down over generations in our Italian heritages, carries over into our everyday operations of the companies.
I am Angela Correale, and my husband is LouCorreale. Lou and I are one of the few husband and wife teams in Memphis offering full service real estate companies.
Commercial/Residential/ Remodeling/New Construction/ Buying/ Selling/ Investing/ Consulting…we do it all!
My husband and I have been married over 28 years, and we have been working together in the real estate business since 1996. We specialize in helping you prepare your property for sale, repairing or remodeling your property, building properties from the ground up, and helping you invest in real estate… residential or commercial… Like we said,
We do it all!
I have over 34 years experience in the Memphis and surrounding market and am a life member of the Multi-Million Dollar Club and carry the GRI (Graduate of the Realtor Institute) designation.
Lou has been in the construction end of the business since 1996. He holds the highest construction license issued by the state of Tennessee. This license allows him to do a multitude of different projects that many construction companies cannot do! He is well known for getting the job done in a timely fashion and within the client's budget! He is also known for his professionalism and honesty!
Having the advantage of being in this business for a long time, we have built a team of professionals who know the real estate and construction market inside and out! You can be assured you are getting the best in quality care and professionalism when it comes to Correale Builders or Realtors.
Correale Realtors: Our realtors are hired based on their experience in the industry as well as their professionalism. We hire quality agents with a proven track record of properly servicing their clients in a professional manner. We take pride in who we hire and expect their performance to be top rate. Our agents have a strict code of ethics to adhere to! Our goal is that you will be pleased with anyone associated with Correale Realtors. It's not about quantity in our company… it is about quality!
When listing your property with us, we have a team of professionals, from photographers, to graphics artists, to printing companies, to attorneys that will handle the marketing down to the closing of your property.
We are experienced in the latest technology used to help market and sell your properties quickly and efficiently….both residential and commercial! We are members of the local, state and national association of Realtors.
Correale Builders: Lou Correale has been building since 1996. Some of our subcontractors have been working alongside Correale Builders since the beginning. They have proven themselves trustworthy to be a part of projects that have our "name" attached! Lou has assembled a topnotch team of experts in this multifaceted construction business, from the subcontractors to the suppliers to the legal teams that close the transactions. Rest assured you have professionals that have been in the construction business for a long time working on your investment projects!
Something to consider:
When selling a property and dealing with repairs needed, the "full service" advantage really comes into play by having an in-house builder at the agents' fingertips! They can call on Lou for estimates and help speed the repair process in order to close within the timeframe of a contract.
In additon, if you are thinking of purchasing a property, and need quick estimates on repairs or additions to the property in order to make an accurate and timely offer on the property, well, Lou can help with this as well. It doesn't get much easier than this! It is a one stop shop opportunity!
ABOUT VINCE CORREALE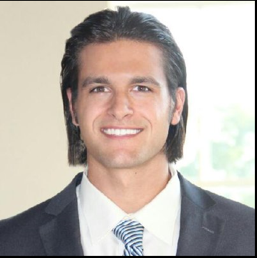 Vince grew up around both the construction and real estate businesses. He was drawn to the construction industry from an early age. He loved the idea of being a part of the design and construction of both residential and commercial projects. He graduated from Mississippi State University with a Bachelor of Businesss Admisinstration concentrating in marketing, management, and real estate finance. He then went on to complete his Masters of Business Administration from there as well. He has been working full time with the construction company for approximately 18 months.
Vince manages the day to day projects. His job entails a broad range of both administrative and field work. He is responsible for the implementation of our highly advanced all encompassing project management software.
Vince enjoys hunting, boating, skiing, sport shooting, and kickboxing.
__________________________________________________________________
ABOUT JO GARNER-MORTGAGE LOAN OFFICER: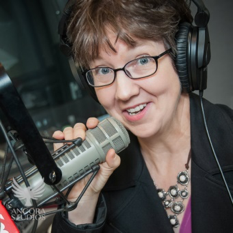 www.JoGarner.com (901) 482 0354 jo@jogarner.com twitter @jogarner
Jo describes her job description: "As a mortgage loan officer, my job is to give my client the benefits they want from their financing terms– listening to my client and determine what's of the most value to THEM– What is their comfort level on a house payment, how much are they comfortable paying down, what type of financing do they need to get the house they want to buy or refinance. Different clients have different priorities in life—some are buying their first home with very little down payment funds. Some are recovering from medical challenges, divorces or preparing to send children to college and some are embarking on a long term goal of buying properties to build rental income. Whatever their personal priorities are, my job is to put together a mortgage with comfortable terms that will help them achieve their goals."
Jo Garner is a mortgage officer with extensive knowledge in tailoring mortgages to her customers who are refinancing or purchasing homes all over the country. She offers conventional, FHA, VA or other loan programs for refinancing and purchases.
Jo can help you look at rent vs buy, when it makes sense to refinance, how to get the best deal on your home purchase financing.
Jo Garner has been in the real estate/financing business for over 20 years. She got her start in Portland, Maine where she first began her real estate career. She received her real estate education from the University of Southern Maine and was personally mentored in San Diego, California by Robert G. Allen, author of Nothing Down, Creating Wealth and The Challenge.
On moving back to West Tennessee in 1987, she went into business buying and selling discounted owner-financed notes secured on real estate. In 1990 Jo went to work for a residential mortgage company and has been a mortgage loan officer for over 20 years. Her goal is to offer excellent, affordable service to her customers, tailoring the loan programs to the specific needs of her clients.
In addition to her work in the mortgage field, Jo Garner is the primary sponsor and founder of Talk Shoppe in Memphis. www.TalkShoppe.com She was also the editor of Power Shoppe, a free weekly e-zine designed for real estate professionals and others indirectly connected to the real estate industry and currently publishes on her blog www.JoGarner.com
PHOTO GALLERY FROM 11-11-17 REMS SHOW: