In this episode of Real Estate Mortgage Shoppe you will get some great tips on profitable strategies to use and actions to avoid in this HIGHLY unusual real estate market. Tom King, our expert appraiser will be giving us some stories from the front row of this historic market. I will be covering some positive strategies I witnessed that have really worked for buyers and sellers.
What do YOU want to accomplish with YOUR mortgage? What do you want to accomplish with real estate? Let's talk about YOUR plan.
Subscribe for our weekly podcasts with show notes at www.JoGarner.com You can email me at Jo@JoGarner.com or call me at (901) 482-0354.
To Your Success,
Jo Garner, Mortgage Loan Officer NMLS# 757308
Good morning, Memphis! Welcome to our internet listeners and podcast listeners across the 50 states! You're on Real Estate Mortgage Shoppe. I'm your host, Jo Garner, Mortgage Loan Officer. You can connect with me at www.JoGarner.com. Our general topic is HOW TO BUY AND SELL REAL ESTATE IN THE SPRING 2018 MARKET." Subscribe to get our weekly blogposts with podcasts at www.JoGarner.com. Call us while we are live at (901) 535-9732 Today is April 14, 2018.
In this episode of Real Estate Mortgage Shoppe you will get some great tips on profitable strategies to use and actions to avoid in this HIGHLY unusual real estate market. Tom King, our expert appraiser will be giving us some stories from the front row of this historic market. I will be covering some positive strategies I witnessed that have really worked for buyers and sellers. We have our phone lines open if you have some tips to share that have worked for you. We especially encourage our real estate pros to call in today.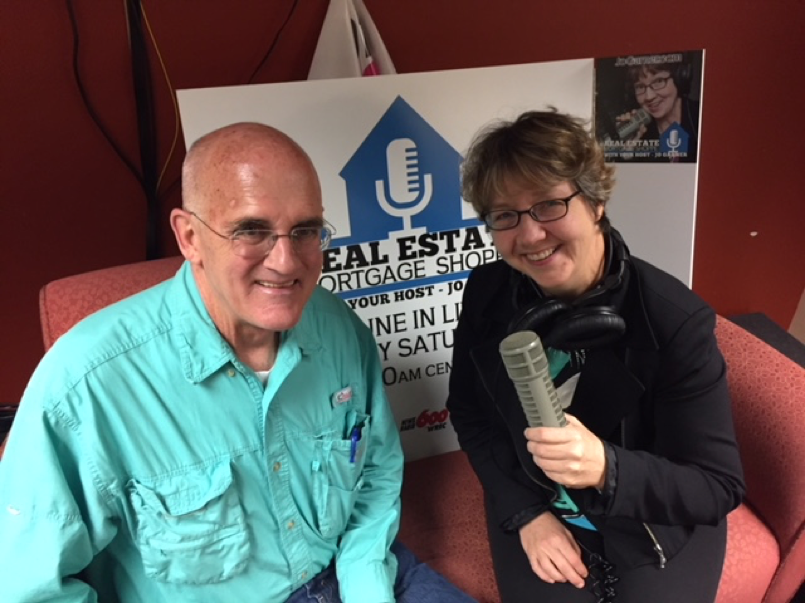 (Jo) Tom King, expert real estate appraiser is back in the studio today. I think he's been working like 80 hours a week or more doing appraisals lately. Tom, you have a front row seat to this historic real estate market. Tell us a little about yourself and what you do, Tom. (Tom introduces himself.)
(Jo) We are talking about tactics and it reminds me of something coach Vince Lombardi said. Here it is—"Hope is NOT a strategy." Who do you know that is living your dream right now? What strategies did they use to get where you want to be? MODEL IT!
Tom King has a front seat to the real estate action. SO DO I! As a mortgage officer I can tell you story after story of buyers who got their offers accepted and the strategy they used to do it. The common denominators are these: (1) Know what you want (2) Be prepared to go get it (3) Go Get It! MAKE YOUR PLAN. LET'S WORK YOUR PLAN. IF THE DEAL WORKS FOR YOU TODAY, LET'S DO IT TODAY. Connect with me at www.JoGarner.com. Email me at Jo@JoGarner.com or just call me at (901) 482-0354.
(Tom asked Jo what are some of the strategies she has seen that work)
(Jo) Millennials have overtaken the Baby Boomers and now are the largest generational group out buying houses. Millennials know what they want. They are prepared to go after it. So many of Millennial homebuyers hold less cash and have higher than average income-to-debt than older buyers who have accumulated more buying power.
But, here is one of strategies I have seen Millennials use to win in real estate.
1. Buying a home that may not be everything they want but can be easily and cost-effectively modified to become more of what they want in a house over time after the purchase.
Meet Ricky. Ricky is barely out of his twenties and wants a shop next to his house so he could work on cars and fix stuff. He also wants to be in a particular upscale neighborhood. His dream house was like having champagne taste on a beer budget. Ricky engages his imagination and some ingenuity.
He found a house in a neighborhood that was going steadily up in value, even though it wasn't the upscale area he initially wanted. The property had a garage. This house would not break the bank for Ricky. Ricky took action with a smart offer and beat out any competition to buy his house. Over time he transformed the garage into an awesome shop by installing a work bench and later some racks for his tools. The house was going up in value too. Ricky would one day be able to launch from this home up to the more upscale neighborhood he originally wanted.
I plan to share a few more stories like this later in the show. But, Tom, please share some amazing stories you are seeing as an appraiser. (Tom shares his observations and gives some examples of desperate actions buyers are taking to buy the house they want—and more)
You're on Real Estate Mortgage Shoppe. I'm your host, Jo Garner, Mortgage Loan Officer. What do YOU want to accomplish with your mortgage? Make your plan. Let's work your plan if the deal works for you today, let's do it today. When we come back you'll hear more from Tom King and hopefully from some callers. See you back in just a moment.
_____________________________________________________________________
2nd segment after 9:15 break: Our Look Back Memphis Trivia Contest is brought to you by notable Memphis historian, Jimmy Ogle. Jimmy Ogle offers free historic walking tours downtown in the spring and fall. For information about Jimmy Ogle, go to www.JimmyOgle.com . The Look Back Memphis Trivia Contest is sponsored by John and Jennifer Lawhon of Lawhon Landscape (901) 754-7474 the Lawhon's can help you plan your landscaping if you have a BIG, BIG project or a smaller project . The Lawhons are giving away a $25 gift card to the first person with the correct trivia answer. If you know the answer to our trivia question, call us at 901 535 WREC 901 535-9732.
Garner # 127 * 04/14/18
Rhodes College
Question: I began as a school in another city in Middle Tennessee and became well known in Memphis. Who am I?
Hint: I moved to Memphis in 1925.
Hint: My name changed in 1984.
Hint: I was voted the "Most Beautiful" in the nation in this category in 2016.
Final Hint: I am now named for a former employee.
Answer: Rhodes College. Rhodes College was founded in 1848 in Clarksville, Tennessee. Originally known as the Masonic University of Tennessee, the institution was renamed Stewart College in 1850 in honor of its president, William M. Stewart. Under Stewart′s leadership in 1855, control of the college passed to the Presbyterian Church. In 1875, the college added an undergraduate School of Theology and became Southwestern Presbyterian University. In 1925, president Charles Diehl led the move to the present campus in Memphis, Tennessee. At that time, the college shortened its name to Southwestern. In 1945, the college adopted the name Southwestern at Memphis, to distinguish itself from other colleges and universities containing the name "Southwestern."
Finally, in 1984, the college′s name was changed to Rhodes College to honor former college president, and Diehl′s successor, Peyton Nalle Rhodes. Since 1984, Rhodes has grown from a regionally recognized institution to a nationally ranked liberal arts and sciences college. As enrollment has increased over the past 20 years, so has the proportion of students from outside Tennessee and the Southeast region.
In 2016, the Princeton Review named the Rhodes College the "Most Beautiful Campus" in America. Today, Rhodes is consistently ranked among the nation's top liberal arts and sciences colleges.
Last Week: Mason Temple, in Memphis, Tennessee, is a Christian international sanctuary and central headquarters of the Church of God in Christ, the largest African American Pentecostal group in the world. The building was named for Bishop Charles Harrison Mason, founder of the Church of God in Christ, who is entombed in a marble crypt inside the Temple.
Built in 1941 during World War II, the Temple was constructed to replace the original "Tabernacle" or meeting place of the Annual Holy Convocation which burned down in the late 1930s. Despite shortages of steel and other supplies, the Mason Temple was the largest church building owned by a predominantly black Christian denomination in the United States at its completion. It has a present seating capacity of 3,732.
It was the location of Martin Luther King Jr.'s famous last speech: "I've Been to the Mountaintop", on April 3, 1968; King was assassinated the next day. Over the past few weeks, Mason Temple has received international attention during the commemoration of the life of Dr. King on the 50th anniversary of his death (mlk50.com). www.cogic.org.
Jimmy Ogle gives free walking tours on the sidewalks and parks in Downtown Memphis during the year, with the next being on Tuesday, April 24 – South Main Street. Meet at 11:45am at the Orpheum Theatre (Main & Beale) .
Then, the Judge D'Army Bailey Courthouse Tour at 12:00 noon on Thursday, April 19 (meet at the southwest steps, corner of Second & Adams). Go to JimmyOgle.com.
___________________________________________________________
QUESTIONS ANSWERED BY TOM KING:
1. Paint a picture for us of what the shortage of inventory looks like in our Mid-South real estate market.
2. How are appraisers responding to desperate buyers who offer over $10K over the listing price just to get the seller to accept their offer?
Appraisers who are appraising for mortgage companies have to use qualified comparable sales of other homes like the subject property, in the same geographical area that have sold over the last 6 months to a year. Just because a buyer pays $10K or more over the listed sales price of the house, does not mean that the appraiser will appraise the house for that higher amount. Buyers need to be prepared to pay the minimum down payment per the loan guidelines based on the lower sales price PLUS the extra over and above the sales price that they offered.
3. Talk about the firewall between mortgage companies and appraisers
4. How can you help buyers wanting to pay cash for a property?
You can always hire your own appraiser to give you a professional opinion on the true value of a home. If you plan to use a mortgage company, the government guidelines require mortgage companies to use a government approved third-party appraisal ordering company. So, the appraisal you order from an appraiser that you selected cannot be used for mortgage purposes.
Real estate investors and bargain hunters frequently pay cash for a fixer-upper, renovate the home and resell it again. Initially they can order a private appraisal to give an opinion of the current value of the home and also the after repaired value.
5. What is the difference between an appraisal and a home inspection?
Appraisers are measuring the home and doing a head and shoulders glance to determine if there are any issues with the house being Safe, Secure and Sanitary. Items typically that appraisers note that may compel the mortgage company to require the items to be fixed before closing:
– Bad roof
– Malfunctioning plumbing, electrical, HVAC
– Rotted wood and peeling paint
– Holes in the wall, broken tile, torn carpet or floor covering
– Irrigation problems
Home inspectors go into more detail on their inspections. They test more thoroughly the plumbing, electrical and HVAC systems. They go behind the walls and under the house to check for problems. They make more detailed inspections of the roof and the foundation, etc.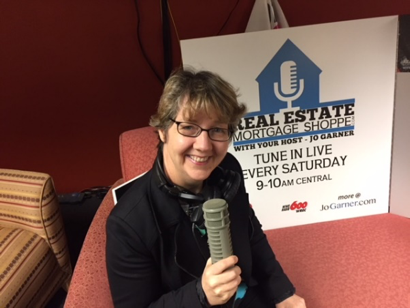 TOPICS COVERED BY JO GARNER, MORTGAGE LOAN OFFICER:
1. What are some of the strategies you see buyers using that help their offer win over competing offers?
A. Buy the house closest to what you really want and modify later to fit what you want.
With the extreme shortage of homes on the market, you might spend weeks and even months searching for your dream home and never find it. With values currently going up, choose a home to buy that can be easily and cost-effectively modified to what you want after your buy it. Make sure you have more than one exit strategy though, so you don't have to feel stuck. Make sure it is in a neighborhood with high enough rent that you could one day rent it for a profit if you were not able to sell it when you needed too.
More buyers have gotten frustrated with making offers on one house and then another and another and never getting their offer accepted. Some buyers have opted to build their home the way they want it. It takes a lot more time and perhaps more expense, in some cases, but they get the house they want the first time.
Let me introduce you to Doug and Darlene. They wanted to have bragging rights on their first home. In the frenzy of a competitive market where buyers were known to pay sellers several thousand dollars over the list price just to win the bed, Doug and Darlene wanted a bargain. How were they going to get a bargain in this market? They bought a fixer-upper home.
But on a fixer-upper home purchase, let's talk about some special financing program like the Renovation and Repair mortgage.
Let's see if my special Quick Cash Back Refinance program will work for you. That's when you temporarily pay your cash to buy a fixer upper and do the renovations. Then when you have finished the repairs, I can get you your cash back with a mortgage to get you your cash back
Here's another smart strategy called Substitution of Collateral. That is simply getting a loan secured on something other than the house you are purchasing and using the funds from the credit line to pay cash for the house you want to buy and fix up.
B. Get a very strong preapproval letter from your mortgage company so that the seller can see that the lender has reviewed your credit, your income and assets.
Some sellers are looking, not necessarily for the highest offer, but for the surest offer. That means you need to try to eliminate as many stipulations as possible. For example, not asking the seller to pay your closing costs. Another one is not making the offer contingent on the sale of your current home. If possible, don't ask the seller to make a bunch of repairs on the house before you buy it unless it is very necessary.
C. Get an experienced, reputable realtor and mortgage officer on your team.
An experienced realtor and mortgage loan officer can work together to make sure your offer has the most appeal. The realtor can help you determine what is most important to the seller on the closing date. It may even help for you to write a personal letter to the seller explaining why their house appeals to you.
The mortgage officer can help you structure your loan terms to minimize anything you would have to ask the seller to pay. On some transactions, the mortgage officer can get the buyer down payment assistance so that the buyer does not have to ask the seller to help with their costs and yet the buyer can still get in for nothing to very little down payment.
In the case of the buyer being forced to close before his current home sells, the mortgage officer may even be able to help with the buyer's costs by getting a temporary equity line of credit on the buyer's current home to go along with the first mortgage on the new home. When the current home sells, the temporary equity line can be paid off and the buyer can enjoy the low payment on just the one first mortgage.
If you decide to pay well over the listing price for a home, just to beat out the competition from other would-be buyers, remember that you may end up paying more down than you thought. If you waived the paragraph that protects you from having to pay higher than the appraisal value, then you would have to come up with at least the minimum down payment required from the mortgage company PLUS the difference between the sales price and the price you offered to pay.
D. Be prepared.
Know your own comfort level on the maximum house payment that you can afford. Don't depend on the loan officer to tell you. Some of the latest mortgage software programs allow the borrower to have up to a 50% or higher income-to-debt ratio. But who wants to only be able to make a house note each month and never eat out or go on a vacation? There are some budget gurus who say you should keep your house note around 28% of your gross income and not let your house note and the payments on other debt go over 40% of your gross income.
Know how much you can comfortably pay as a down payment. Several financial gurus recommend that if you are salaried with a steady, stable income, that an emergency fund that would cover your expenses for 6 months is considered good. If you are self-employed or commission only, then a full year's worth of expenses is acceptable.
REAL ESTATE TIP OF THE WEEK
( Tom King has about 1 to 1.5 minutes to share a real estate related money-saving or time-saving tip):
ANNOUNCEMENTS:
Talk Shoppe offers free networking & education to anyone interested in real estate or in business. Talk Shoppe meets every Wednesday 9A-10A CT at Pinot's Palette 8225 Dexter Rd Cordova, TN. This Wednesday April 18thh, 2018 Talk Shoppe presents: "The Entrepreneur Index-Will You Make A Good Entrepreneur" by Phil Kruger, Business Coach
1. Talk Shoppe events are free thanks to advertisers like Peggy Lau, Independent Representative for Dreamtrips. Peggy can show you how to take first class vacations without having to pay for them. I just got back from an 8- day Caribbean cruise with Peggy. She's the real deal. Give her a call (901) 289-0747
2. Thank you also to Tim Gilliland of www.Backuprx.com for keeping the data for Real Estate Mortgage Shoppe and Talk Shoppe safe. To keep YOUR business and personal data safe, contact Tim at www.backuprx.com !
3. Subscribe at www.JoGarner.com and you can get our weekly blog posts with podcasts conveniently in your inbox.
4. Real Estate Mortgage Shoppe reminds you to MAKE YOUR PLAN. LET'S WORK YOUR PLAN. IF THE DEAL WORKS FOR YOU TODAY, DO IT TODAY.
SPECIAL NOTE: REAL ESTATE MORTGAGE SHOPPE RECOMMENDS THAT YOU CONSULT WITH A FINANCIAL, LEGAL OR OTHER CERTIFIED, LICENSED PROFESSIONAL BEFORE ACTING OR INVESTING ON ANYTHING YOU HEAR OR SEE FROM THE CONTENT ON THIS SHOW OR BLOG POSTS. THE INFORMATION WE SHARE ON REAL ESTATE MORTGAGE SHOPPE IS GENERAL IN NATURE MEANT FOR GENERAL EDUCATIONAL PURPOSES ONLY.
QUOTE CORNER:
Anonymous "I'm going to start spring cleaning my house today. And by cleaning, I mean drinking wine and spraying everything with Febreze."
Anonymous "I'm no longer a spring chicken—But a seasoned hen." (Who sneaked that one in here? No comment, Tom.)
____________________________________________________________________________________
REJOINDERS:
1. Leah Anne Morse of Cartridge World of Collierville, TN where you can save 30% off your printing costs. Leah Anne can even show you how to get a free printer. (901) 853-3230
2. Pat Goldstein, Crye-Leike Realtors in West TN and North Mississippi. (901) 606-2000
3. Jana Cardona, Regional Director of Business Network International in West TN and Mississippi. www.bniconnect.com
Transitional Music: " Millennial Home Buyer song; "I'm Your Realtor And You Know It;" "Get It Sold" parody song; "Memphis" by Johnny Rivers for the Look Back Memphis Trivia Contest
________________________________________________________________________
ABOUT TOM KING, APPRAISER WITH BILL KING COMPANY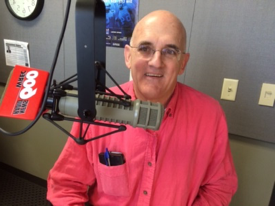 Tom is a well- respected and sought after appraiser in Memphis, Tennessee. He is a second generation appraiser with 40 years experience. He has been elected to the Memphis Area Association of Realtors Board of Directors three times.
Tom is a certified residential appraiser in Tennessee. He have appraised over 20,000 homes in his career. A graduate from the University of Tennessee with a degree in real estate, Tom is also a Certified Relocation Professional (CRP). Tom also has vast experience in dealing with the county and state boards of equalization and in valuations of property for tax appeal purposes. (901) 487-6989
__________________________________________________________________
ABOUT JO GARNER-MORTGAGE LOAN OFFICER: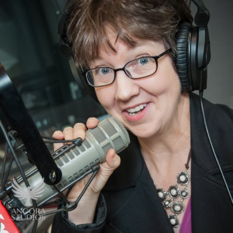 WHAT DO YOU WANT TO ACCOMPLISH WITH YOUR MORTGAGE?
www.JoGarner.com (901) 482 0354 jo@jogarner.com twitter @jogarner NMLS# 757308
"Whatever YOUR personal priorities are, my job is to help you get the mortgage terms that will give you bragging rights when you talk about it and help you score on hitting your goals ."
As a mortgage loan officer, my job is to help you get to the benefits you want from your financing terms. What is most important to you? I can help you find the financing terms that will help you get to what you want. What is your comfort level on a house payment? How much are you comfortable paying down,? What type of financing do you need to get the house you want to buy or refinance?
Different clients have different priorities in life—some are buying their first home with very little down payment funds. Some are recovering from medical challenges, divorces or preparing to send children to college and some are embarking on a long term goal of buying properties to build rental income."
Jo Garner is a mortgage officer with extensive knowledge in tailoring mortgages to her customers who are refinancing or purchasing homes all over the country. She offers conventional, FHA, VA or other loan programs for refinancing and purchases.
Jo can help you look at rent vs buy, when it makes sense to refinance, how to get the best deal on your home purchase financing.
Jo Garner has been in the real estate/financing business for over 20 years. She got her start in Portland, Maine where she first began her real estate career. She received her real estate education from the University of Southern Maine and was personally mentored in San Diego, California by Robert G. Allen, author of Nothing Down, Creating Wealth and The Challenge.
On moving back to West Tennessee in 1987, she went into business buying and selling discounted owner-financed notes secured on real estate. In 1990 Jo went to work for a residential mortgage company and has been a mortgage loan officer for over 20 years. Her goal is to offer excellent, affordable service to her customers, tailoring the loan programs to the specific needs of her clients.
In addition to her work in the mortgage field, Jo Garner is the primary sponsor and founder of Talk Shoppe in Memphis. www.TalkShoppe.com She was also the editor of Power Shoppe, a free weekly e-zine designed for real estate professionals and others indirectly connected to the real estate industry and currently publishes on her blog www.JoGarner.com