How does keeping your home and your financing clean profit you? Let me count the ways! If you are a mortgage borrower, let's look at ways to window dress your loan file for the best financing terms and least hassles. Jeri Jeffries of Tiger Paws Carpet Cleaning and Marcus Fors of Puroclean of Memphis will be sharing how they can help but a glimmer to your bottom line profit when you are selling your home.
What do YOU want to accomplish with your mortgage? Let's stay in touch! Subscribe at www.JoGarner.com and you will get our weekly podcasts with show notes.
We can help you with your real estate and financing scenarios.
To Your Success,
Jo Garner, Mortgage Loan Officer
(901) 482-0354 Jo@JoGarner.com
Online loan application https://jogarner.evolve.mortgage
Good morning, Memphis! Welcome to our internet listeners and podcast listeners across the 50 states! You're on Real Estate Mortgage Shoppe. I'm your host, Jo Garner, Mortgage Loan Officer. You can connect with me at www.JoGarner.com. Our general topic is Clean Up, Rack Up–Profit When Your Home & Your Financing Look Good! Subscribe to get our weekly blogposts with podcasts at www.JoGarner.com. Call us while we are live at (901) 535-9732 Today is March 31, 2018.
How does keeping your home and your financing clean profit you? Let me count the ways! If you are a mortgage borrower, let's look at ways to window dress your loan file for the best financing terms and least hassles. Jeri Jeffries of Tiger Paws Carpet Cleaning and Marcus Fors of Puroclean of Memphis will be sharing how they can help but a glimmer to your bottom line profit when you are selling your home.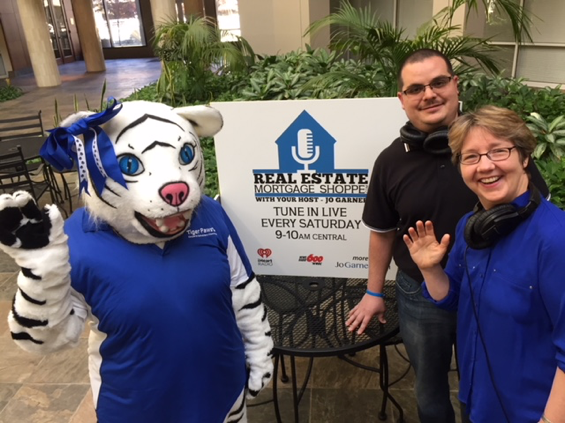 Jeri Jeffries and Tessa the Tiger of Tiger Paws Carpet Cleaning are in the studio. ( sound effects of tiger growling-from Jo's cell phone) Jeri and her crew work morning, noon and night-whatever it takes to keep her customers happy. You have a great reputation, Jeri. Tell us a little bit about yourself and about Tiger Paws. (Jeri Jeffries introduces herself Tiger Paws Carpet Cleaning cleans carpet, tile and upholstery and does small carpet repairs. They come back for free when a stain does not completely come out. First-time web page registered visitors get a 10% discount on the first job)
(Jo) Also, back again in the studio is Marcus Fors of Puroclean of Memphis. Marcus does restoration after fire damage, water damage, cleans up mold problems and bio hazards. Marcus, you have been staying busy taking care of your customers. Tell us a little bit about yourself and what Puroclean does for your customers. ( Marcus has about 45 seconds to share about himself and what Puroclean does for their clients. They restore homes and offices from fire damage, water damage, mold, bio hazards, duct cleaning)
(Jo) And besides hosting Real Estate Mortgage Shoppe, I am a full-time, and overtime mortgage loan officer with a passion for making sure my mortgage clients get the right mortgage at terms they feel good about. It has been said that you can clean up an ugly house, but it is difficult to clean up ugly financing. Let me help you or someone you know get the right mortgage the first time. In some cases we want to do some cleaning and decluttering to truly window dress your mortgage file for your best results. MAKE YOUR PLAN. LET'S WORK YOUR PLAN. IF THE DEAL WORKS FOR YOU TODAY, LET'S DO IT TODAY. Connect with me at www.JoGarner.com. Email me at Jo@JoGarner.com or just call me at (901) 482-0354.
If you are selling your home, here are some good reasons to declutter, get the carpet cleaned and the yucky pucky's cleared out before you list your home for sale. Even though we are currently in a seller's market due to the lack of homes on the market and the high demand from people wanting to buy while the mortgage terms are still at a bargain, it is still important to get your home looking it's best. If you were getting ready to go to your high school prom, you would glam up and look your best. Pretend your house is getting dressed up for "prom night."
Teri Toth of Stylist Stagers, Inc says, "Only 10 percent of home buyers can visualize the potential of a home." National Association of Realtors Real Estate Today radio show points out that sellers tend to get 1% to 3% more on the sale of their home when it is cleaned up, decluttered and staged to some degree. Cleaning and decluttering can give about an 800% return on investment. Sellers who clean and declutter and fix problems reduce the time from listing to closing by 90% for their home. Getting more money and quicker. Wow! That works!
Due to the large number people making offers on the same house, competition is stiff for homebuyers. Having finances cleaned up an in order will allow the lender to provide a much stronger preapproval letter which can win the day in compelling the seller to choose your offer to purchase the home over many others .
(Jo) Jeri Jeffries of Tiger Paws Carpet Cleaning, what are some things you can do to transform a home from a prospective buyer walking in and saying, "hmm, pretty good" to a prospective buyer drawing in their breath and shouting, "I LOVE THIS HOUSE!"
(Jeri takes a few minutes to cover things Tiger Paws can do to make homes more compelling for selling or staying)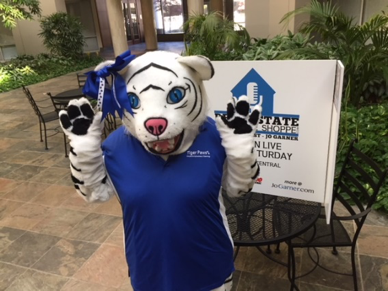 Jeri Jeffries cleans carpets, tile and can do small repairs, remove stains. When Tiger Paws is done cleaning your carpets, your home looks good, smells good and feels good. She can even find hidden pet stains using a black light. Once the stain has been located, Jeri has special chemicals that will remove the stain AND the smell permanently
(Jo) You're on Real Estate Mortgage Shoppe. I'm your host, Jo Garner, Mortgage Loan Officer. What do YOU want to accomplish with your mortgage? Make your plan. Let's work your plan if the deal works for you today, let's do it today. When we come back Marcus Fors of Puroclean will be sharing some solutions when you are facing fire, water, mold and bio hazards in your home. See you back in just a moment.
2nd segment after 9:15 break: Our Look Back Memphis Trivia Contest is brought to you by notable Memphis historian, Jimmy Ogle. Jimmy Ogle offers free historic walking tours downtown in the spring and fall. For information about Jimmy Ogle, go to www.JimmyOgle.com . The Look Back Memphis Trivia Contest is sponsored by John and Jennifer Lawhon of Lawhon Landscape (901) 754-7474 the Lawhon's can help you plan your landscaping if you have a BIG, BIG project or a smaller project . The Lawhons are giving away a $25 gift card to the first person with the correct trivia answer. If you know the answer to our trivia question, call us at 901 535 WREC 901 535-9732.
Garner # 125 * 03/31/18
ANSWER: Hernando DeSoto Bridge
Question: I have three other "brothers and sisters" along the Memphis riverfront. Who am I?
Hint: I began being used in 1973.
Hint: I got a new "crown" in 1986.
Hint: I am named for a very famous explorer.
Final Hint: I have many names and nicknames, but I am seldom referred to by my real name!
Answer: The Hernando DeSoto Bridge (HSD) opened on August 2, 1973 and became the fourth bridge to cross the Mississippi River in Memphis. HSD is named for the Spanish explorer that first saw the Mississippi River in 1541. HSD holds the I-40 interstate highway which connects Wilmington, North Carolina to Barstow, California – over 3,000+ miles. HSD handles over 50,000 vehicles a day and it is almost three miles long.
During its construction from 1968-1973, the channel of the Mississippi River was re-aligned from entering the area from the northwest to the north. A portion of Mud Island was dredged from its west side up on to the east side, which allowed for future development above the 100-year flood plain. Now, here are over 7,000 residents living on Mud Island and there is the Mud Island River Park.
On September 5, 1986 a grand party known as "Old Man River Gets Lit" was enjoyed by thousands of Memphians along the riverfront. Two hundred lights were installed to the super structure "Big M" and the Mississippi River was lit up like never before.
Some of the nicknames include Bridge of Lights, Big M Bridge, the Dolly Pardon Bridge and "the new bridge"! The M of the super structure is said to be the "longest free standing letter of the alphabet in the world" (at 1,740 feet long)!!!
Jimmy Ogle gives free walking tours on the sidewalks and parks in Downtown Memphis during the year, with the next being on Tuesday, April 10 – The Great Union Avenue Manhole Cover & History Tour. Meet at 11:45am at the Cotton Museum (Front & Union) . Then the Judge D'Army Bailey Courthouse Tour at 12:00 noon on Thursday, April 19 (meet at the southwest steps, corner of Second & Adams). Go to JimmyOgle.com.
___________________________________________________________
QUESTIONS ANSWERED BY JERI JEFFRIES OF TIGER PAWS CARPET CLEANING
1. What she can do for someone getting ready to list their home for sale like removing pet odors, cleaning up stains and making the house smell fresh.
2. Share a story of how she has transformed a client's home just in time
3. Talk about how allergens not only collect in the duct work, but also in the carpet. Dogs shed, you shed dead skin etc. Vacuuming helps but you can't get it all. Cleaning the carpet regularly gets the allergens out. Jeri Jeffries has a black light to find the pet accident locations so that she can use a special enzyme, protein killing solution to neutralize the odor and kill the bacteria all the way down to the carpet pad.
___________________________________________________________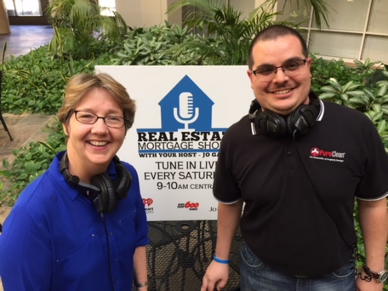 QUESTIONS ANSWERED BY MARCUS FORS OF PUROCLEAN OF MEMPHIS:
1. Share a customer story illustrating why it is important to move fast to mitigate mold from a home, especially if you are about to list it for sale or rent.
2. Talk about what you do to restore a home or office following a water, fire, mold or bio hazard. Describe some of the things you do for the client
3. What are other services you offer (duct cleaning)
4. There are very special procedures in dealing with hoarders. Hoarding is a mental and emotional disease and hoarders can destroy a property and cause harmful situations. Marcus is trained on how to property deal with hoarders and how to fix the damaged properties. Seek legal advice if you are an investor trying to evict a hoarder.
Jo shares a story of a high priced home that did not close because the buyer found unrepaired fire damage in the attic. The seller had not disclosed fire damage on the property condition disclosure because it happened a long time ago and the seller had forgotten about it. The buyers walked away because they believed, if the seller forgot about the fire damage, what other major problems were not documented on the property disclosure
5. Marcus at Puroclean helps you check with your homeowners insurance company to determine if you need to file a claim or pay it out of pocket.
TOPICS COVERED BY JO GARNER, MORTGAGE LOAN OFFICER:
1. How cleaning up and decluttering your financing before are ready to commit to a mortgage can profit you with more attractive mortgage terms.
A. Be ready for the race to win if you are considering buying a house in this market. The small number of homes available for sale compared with the high number of people wanting to buy homes now while the financing is still a bargain, is causing buyers to compete with multiple offers from others trying to buy the same house. Know in as much detail as possible what you want in a house—how many bedrooms, baths, access to the city or not, other amenities. Communicate this clearly with your realtor.
B. Have a very strong preapproval letter from your lender. Some sellers are looking more for the surest offer than the highest offer. Have your income and asset documents and other loan documents ready to hand over to your lender.
C. Get to the truth about what you can comfortably afford on a house note and what you can comfortably afford on a down payment for a house, continuing to keep a healthy emergency fund in the bank. You want to enjoy making your house payment each month.
If you are that person who just cannot force yourself to go through all of the last 12 months bank statements and credit card statements to put together a working household budget, then turn up the volume on some good tunes, set a timer for as long as you need to review the last 3 to 6 months bank statements and credit card statements. Write down how much you are spending each month and where your money is going. Don't forget bills you have to cover once or twice a year.
Calculate your true income after taxes and deductions. Your income-to-debt ratios ideally should be where your total house note and all other debt should not exceed over 40% to 45% of your gross income. Some loan program software will preapprove you will debt ratios as high as 50% to 55%, but who want to be handcuffed to a house note with debt ratios that high?
If your debt ratios are too high, let's talk about what you want to accomplish with your mortgage financing. It may be possible to rearrange some debt to make your cash flow each month more manageable. Don't pay off any debt until you have talked with your loan officer. Depending on your situation, it may be more advantageous to you to keep more money in the bank than to use it to pay down debt.
2. What type tweaks to your credit report can help you get more attractive terms on your mortgage.
I am not a licensed credit repair person and I direct my clients to the credit bureaus for any final corrections or fixes. There are no guarantees that you will get the exact results you want 100% of the time. What I am sharing with you is based on close observation and study of the cause and effect on numerous mortgage client credit reports).
A. Make your payments on time and do not let them get over 30 days late.
B. If a creditor is contacting you about a collection account, pay it as soon as possible or set up a payment plan with the lowest possible payment per month with an agreement with the collection company not to report negative information about you to the bureaus.
C. Never use more than 30% of your credit card limits. For example, if your credit limit is $10,000, you would never want your balance to go over $3,000. Your utilization habits on revolving account activity makes up over 30% of your credit score.
D. Stay away from 12-months-same-as-cash accounts. Most of the time these type accounts are scored as maxed out revolving accounts. I have seen these accounts drop someone's score more than 100 points.
REAL ESTATE TIP OF THE WEEK
Jeri Jeffries and Marcus Fors both shared some scientific stats which show how important it is for your health to keep your carpets clean and your ducts clean also.
ANNOUNCEMENTS:
Talk Shoppe offers free networking & education to anyone interested in real estate or in business. Talk Shoppe meets every Wednesday 9A-10A CT at Pinot's Palette 8225 Dexter Rd Cordova, TN. This Wednesday April 4th, 2018 Shoppe presents: "Home Inspections 101" by Jeff Armour (901) 341-3510
Talk Shoppe events are free thanks to advertisers like Heather Donoho, owner of Clean and Pink, where cleaning is a science, not a chore. Clean and Pink even mixes their cleaning solutions tailored to your home. (901) 843-3195 www.cleanandpink.com
Thank you to Talk Shoppe sponsors, Troy and Lynn McDonald of Erin McDonald Insurance Agency. You are in good hands with Lynn McDonald (901) 849-7101
2. Happy Easter! Happy Passover! Happy Spring Cleaning Season!
4. Subscribe at www.JoGarner.com and you can get our weekly blog posts with podcasts conveniently in your inbox.
5. Real Estate Mortgage Shoppe reminds you to MAKE YOUR PLAN. LET'S WORK YOUR PLAN. IF THE DEAL WORKS FOR YOU TODAY, DO IT TODAY.
SPECIAL NOTE: REAL ESTATE MORTGAGE SHOPPE RECOMMENDS THAT YOU CONSULT WITH A FINANCIAL, LEGAL OR OTHER CERTIFIED, LICENSED PROFESSIONAL BEFORE ACTING OR INVESTING ON ANYTHING YOU HEAR OR SEE FROM THE CONTENT ON THIS SHOW OR BLOG POSTS. THE INFORMATION WE SHARE ON REAL ESTATE MORTGAGE SHOPPE IS GENERAL IN NATURE MEANT FOR GENERAL EDUCATIONAL PURPOSES ONLY.
QUOTE CORNER:
Anonymous "When Easter falls on April Fool's Day, you can send the kids out to look for Easter eggs… you never hid"
Anonymous "A Clean House Is The Sign Of A Broken Computer"
_____________________________________________________________________
REJOINDERS:
1. Kevin Yee, Save Energy Solutions Duct Sealing If you're coughing and sneezing, your ducts may be the reason Call Kevin (901) 492-1649 sesinfo.biz
2. Mary Lou Nowak Mid-South Home Helpers (901) 414-9696 for non-medical help in the home for your elderly or handicapped loved ones www.homehelpershomecare.com
3. Gwen Christensen, owner of Builders Floors and Interiors www.buildersfloorsandinteriors.com where you can get good quality flooring installed for less cost than you pay with the big box stores.
Transitional Music: "I'll Clean Up For You" Tim Hawkins; "When I'm Cleaning Windows" by George Formby; " I Just Can't Clean This Place" Parody from Meghan Trainor song; "Memphis" by Johnny Rivers for the Look Back Memphis Trivia Contest
_____________________________________________________________________
ABOUT JERI JEFFRIES OF TIGER PAWS CARPET CLEANING & UPHOLSTERY: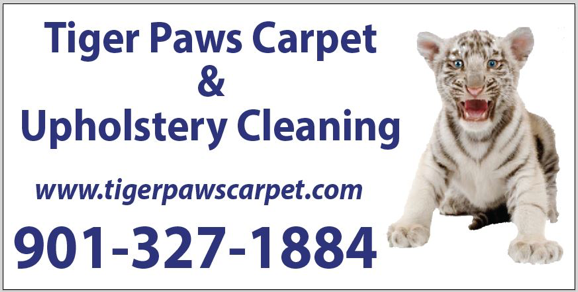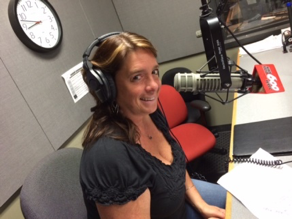 I believe in providing a quality service for a fair price and standing behind my work. Honesty has always been my key to success. Additional Organizations where I am involved:
Memphis Restaurant Association, Greater Memphis Chamber, BNI, Food Service Connection, MMHLA
My back ground is in several types of businesses and industries — I have done everything from fast food, to selling vacuum cleaners door to door, to working in the resin and fiber glass industry to commercial pest control, to selling paint jobs for a local paint contractor and now I am here. I decided it might be nice to work for myself. To buy a business, that I could grow for my family. My kids, and their kids. __________________________________________________________________
ABOUT MARCUS FORS OF PUROCLEAN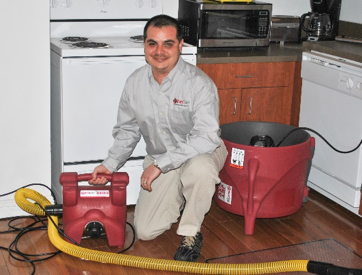 A Memphis native with a background in water mitigation and construction, I decided to go into business for myself. My wife and I opened a PuroClean franchise 3 years ago and enjoy servicing our local community in their time of need.
We specialize in property damage restoration from: water, fire, mold or biohazard. When a disaster strikes it is comforting to have a local company to rely on to help restore your property.
ABOUT JO GARNER-MORTGAGE LOAN OFFICER: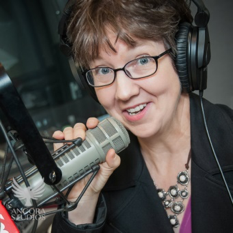 WHAT DO YOU WANT TO ACCOMPLISH WITH YOUR MORTGAGE?
www.JoGarner.com (901) 482 0354 jo@jogarner.com twitter @jogarner NMLS# 757308
"Whatever YOUR personal priorities are, my job is to help you get the mortgage terms that will give you bragging rights when you talk about it and help you score on hitting your goals ."
As a mortgage loan officer, my job is to help you get to the benefits you want from your financing terms. What is most important to you? I can help you find the financing terms that will help you get to what you want. What is your comfort level on a house payment? How much are you comfortable paying down,? What type of financing do you need to get the house you want to buy or refinance?
Different clients have different priorities in life—some are buying their first home with very little down payment funds. Some are recovering from medical challenges, divorces or preparing to send children to college and some are embarking on a long term goal of buying properties to build rental income."
Jo Garner is a mortgage officer with extensive knowledge in tailoring mortgages to her customers who are refinancing or purchasing homes all over the country. She offers conventional, FHA, VA or other loan programs for refinancing and purchases.
Jo can help you look at rent vs buy, when it makes sense to refinance, how to get the best deal on your home purchase financing.
Jo Garner has been in the real estate/financing business for over 20 years. She got her start in Portland, Maine where she first began her real estate career. She received her real estate education from the University of Southern Maine and was personally mentored in San Diego, California by Robert G. Allen, author of Nothing Down, Creating Wealth and The Challenge.
On moving back to West Tennessee in 1987, she went into business buying and selling discounted owner-financed notes secured on real estate. In 1990 Jo went to work for a residential mortgage company and has been a mortgage loan officer for over 20 years. Her goal is to offer excellent, affordable service to her customers, tailoring the loan programs to the specific needs of her clients.
In addition to her work in the mortgage field, Jo Garner is the primary sponsor and founder of Talk Shoppe in Memphis. www.TalkShoppe.com She was also the editor of Power Shoppe, a free weekly e-zine designed for real estate professionals and others indirectly connected to the real estate industry and currently publishes on her blog www.JoGarner.com