Just like when it comes to the wedding proceeding, the order of events is very important. Today we are going to talk about where you go and when you do certain things when you are buying a house can save you time, money and emotional energy. John and Jennifer Lawhon will be sharing some tips on how to solve drainage problems with your home.
What part of real estate process interests YOU! Let's stay connected. Subscribe at www.JoGarner.com or just email me at Jo@JoGarner.com We will not sell your email address.
To Your Success,
Jo Garner, Mortgage Loan Officer
(901) 482-0354
Jo@JoGarner.com
GOOD MORNING!
You're on Real Estate Mortgage Shoppe. I'm your host, Jo Garner, Mortgage Loan Officer. Youcan connect with me at www.JoGarner.com. Our general topic is DON'T GET WET! EASY FLOW CHART FOR HOME BUYING & HOME DRAINAGE TIPS FROM THE LANDSCAPING EXPERT
If you have a question or comment text me at (901) 482-0354 right now or call me directly after the show at the same number (901) 482-0354. If you are a realtor or you have bought and sold real estate lately, call us while we are on the air today and share some tips on the best things to do first and second when you are ready to buy a house. You can call us while we are live at (901) 535-9732 Today is November 4th, 2017. Subscribe to our weekly podcasts and show notes by going to JoGarner.com
REAL ESTATE AND MORTGAGE TOPICS TODAY
Just like when it comes to the wedding proceeding, the order of events is very important. Today we are going to talk about where you go and when you do certain things when you are buying a house can save you time, money and emotional energy. John and Jennifer Lawhon will be sharing some tips on how to solve drainage problems with your home.
INTRODUCING JOHN AND JENNIFER LAWHON OF LAWHON LANDSCAPE
John Lawhon and Jennifer Lawhon of Lawhon Landscaping have been in the business for several decades and has a great reputation for being knowledgeable at helping their clients get the right landscaping arrangement at the right price. John and Jennifer, it's great having you back on Real Estate Mortgage Shoppe. Tell our audience a little about yourself and what you do for your clients.
SEQUENCE AND TIMING OF THE HOME BUYING PROCESS- A GAME CHANGING
(Jo) Whether you have been watching football games this fall or playing cards, you know the importance of playing the game in the right sequence and the fact that timing can be a game changer. It is the same with getting a mortgage on your home, your vacation home or a rental property. When you are my mortgage client, you are my superstar quarter back and I am your mortgage coach. I want to see you take the ball and run it for a glorious touchdown that you and your family and friends will talk about for years.
THE RIGHT MORTGAGE STRATEGIES BRING SUCCESS
You have heard the saying, "You learn something new every day." After over 25 years in the mortgage business, I have learned that my happiest clients where those who spent a few extra minutes with me so we could make find the exact perfect mortgage program that would achieve what they wanted to accomplish today but also helped them achieve their 5 and 10 year goals.
Another successful play with happy clients is the sheer act of winning the sellers' acceptance of your offer over the competing offers on the same house. But, just like in football, you have to use strategy and great timing. The wording on the preapproval letter, knowing a little bit about the sellers and using the right strategy on your offer to purchase the home, which doesn't necessarily mean you offered the highest price. One of my clients had been through a divorce and could not offer the highest price. The preapproval letter I gave to the listing agent was well documented and showed her to be a strong borrower. The seller just happened to be seated at the closing table that day. He told us that he had multiple offers the day my client made her offer. He said, "Your offer was not the highest priced offer. Yours was the surest offer. I wasn't looking for the highest price, I was looking for the surest person that would close. Strategy can make you the champion. Who do you know in your family circles or work circles that wants to buy a house? I would like to have the opportunity to talk with you and them. But you have to talk with personally so I can work with you personally. Call me at (901) 482-0354 or email me at jo@jogarner.come or live right now in the studio at (901) 535-9732 MAKE YOUR PLAN. WORK YOUR PLAN. IF THE DEAL WORKS FOR YOU TODAY, LET'S DO IT TODAY.
COMMON PROBLEMS WITH DRAINAGE AND HOW TO FIX THEM
John and Jennifer share a story about how strategy has made their clients champions when it comes to overcoming problems like drainage. The Lawhons start jumping into their topics until right before the 9:15 break.
John and Jennifer Lawhon talk about common drainage problems in the Mid-South due to the heavy clay soil. One of the most important tips for homeowners is to use gutters to direct the water away from the house and out of the flower beds. Lots of rain and the clay soil creates drainage problems.
Drainage problems are fixed most inexpensively by draining water over the surface of the ground. Sometimes it is necessary to use a French drain that has an outlet outside the area sometimes with a sump pump.
RIPARIAN RIGHTS -LET THE NATURAL COURSE OF WATER RUN ITS COURSE
Jo shares quick story about how important it is to allow the natural flow of water across residential lawns. You can't block the water coming across your yard because it would cause the home uphill from you to flood. But there are ways you can make the waterway aesthetically pleasing. John Lawhon can help you do this.
Jo does the outro at the 9:15AM break
_____________________________________________________________________
2nd segment after 9:15 break: Our Look Back Memphis Trivia Contest is brought to you by notable Memphis historian, Jimmy Ogle. Jimmy Ogle offers free historic walking tours downtown in the spring and fall. For information about Jimmy Ogle, go to www.JimmyOgle.com . The Look Back Memphis Trivia Contest is sponsored by John and Jennifer Lawhon of Lawhon Landscape (901) 754-7474 the Lawhon's can help you plan your landscaping if you have a BIG, BIG project or a smaller project . The Lawhons are giving away a $25 gift card to the first person with the correct trivia answer. If you know the answer to our trivia question, call us at 901 535 WREC 901 535-9732.
TRIVIA ANSWER: GAYOSO TUNNEL
TRIVIA QUESTION: WHAT IS THE NAME OF THIS UNDERGROUND TUNNEL
Though it had been nearly a century since the yellow-fever epidemic, Memphis was still terrified of mosquitoes and reporting a bloodsucker sighting was a civic duty. There was no underground sewer system in Memphis until 1877. Prior to that, waste flowed in open ditches called bayous. The running sore of this bayou is often credited as the birthplace of the yellow-fever epidemic that nearly turned Memphis into a ghost town. Between 1911 and the 1930s, nearly all of this Bayou had been concealed beneath the city's streets, hiding its rich history. The only exposed sections of this tunnel today can be found on six vacant blocks between A. W. Willis (formerly Auction) Avenue and N. Front Street. To the south of Willis Avenue, the campus of St. Jude Children's Research Hospital occupies the stream bed and further south, Lauderdale Street has been running atop the creek since 1911. This bayou received its name from a Spanish governor of the Louisiana Territory between 1797 and 1799. This tunnel transports up to 540,000 gallons of water a minute, and it's not even the largest.".
____________________________________________________________
QUESTIONS ANSWERED BY JOHN AND JENNIFER LAWHON:
1. How do you fix drainage problems for people on a tight budget?
2. How can you fix drainage problems completely and permanently even if it cost more?
3. What is a French drain? What is NOT a French drain?
4. What kind of problems do you see where drainage problems have NOT been fixed properly?
5. Tell some stories of clients you have helped that had drainage problems.
___________________________________________________________
QUESTIONS ANSWERED BY JO GARNER:
1. What is the first thing important thing to do before going out to buy a house?
A. Know your personal comfort level on how much you can pay per month on house note and know how much you can pay down at closing. Review the last 6 months of your bank statements and credit card statements to determine how much money you really make and how much you are really spending. Make a list of the things you have to pay once or twice a year like car tags and insurance. At the end of this exercise, you should have a better idea how much you can afford.
B. Pull your free annual credit report on www.annualcreditreport.com to make sure there are no negative surprises on your credit history. If there is erroneous negative credit on your report you can contest it in writing with the creditor and with the bureaus. However, this process can take time—over 30 days and sometimes longer.
C. Consult with a reputable, experienced mortgage lender to get preapproved for terms that fit within your comfort level. The lender will review your credit and, at some point, will look at your income documents and asset documents.
D. Consult with a reputable, experienced realtor who knows the local area where you want to buy your home. Realtors have a wealth of knowledge and resources at their fingertips. They know the market conditions on the homes where you want to live. They know the right professionals to put on your team. Realtors can also get discounts for your from some vendors. The really good realtors know how to negotiate. If you are a home buyer, you might want to contract with a realtor to represent only you and not the seller.
E. Go out and look at some of these homes and compare financing terms on the houses that interest you with your lender. The amount of real estate property taxes can vary from house to house and so can the insurance.
Watch out for home owners association fees like on condos. Even though you do not make the association fees to the lender, you will have to pay your condominium or neighborhood association.
F. Pay close attention to the condition of the house. If you see rotted wood, a leaky roof, peeling paint, electrical, plumbing, heating and air systems that are not working or drainage problems, before you sign on the dotted line of the purchase contract is the best time to determine whether you or the seller will be paying for the repairs. Delays occur in the process when a second and third round of negotiations take place on who will pay for which repair.
G. For one of the biggest investments you will ever make in your life, I personally believe you should hire a certified home inspector. Lenders do not require home inspections, so it is optional for you. Lenders require appraisals. The appraiser looks at the condition of the home, but his or her focus is coming up with the right VALUE. The home inspector's primary focus is the CONDITION of the home.
2. Here are some tips on saving time and peace of mind when you are getting a mortgage.
A. Have your last 2 years tax returns, W2s and 1099s and paystubs ready along with all pages of your bank statements and other supporting documents. When the mortgage office asks for something, try to get it to the loan officer within 24 hours or no more than 48 hours.
B. Once you lock in your rate and terms with a lender, you will receive a couple of emails that require you electronic signature. Do this as soon as you receive the email. Review the documents and electronically accept if you agree right away. Strict government guidelines force delays in the process so the quicker you sign or electronically sign, the faster we can get you to approved and to closing.
3. Timing issues to keep in mind with the new Dodd-Frank Act. Get documents into mortgage company within 24 -48 hours because one document could have information on it that requires other documentation which might take longer than anticipated to obtain. E-sign right away. Mortgage companies cannot get your loan fully into process until they have your signed Intent To Proceed. Do you final walk throughs on the house a few days before you are ready to close. If there are things the buyer has to fix or the seller wants to renegotiate, the file has to show the changes and possibly a new 3 day wait to close following the borrowers esigning the Closing Disclosure
REAL ESTATE TIP OF THE WEEK (John and Jennifer Lawhon)
ANNOUNCEMENTS:
Talk Shoppe offers free networking & education to anyone interested in real estate or in business. Talk Shoppe meets every Wednesday 9A-10A CT at Nova Copy Conference Center 7251 Appling Farms Parkway Memphis, TN 38133 This Wednesday November 8th, 2017 Talk Shoppe presents: "Protect Yourself, Your Assets and Your Identity" with Tim Edwards of The Flying Locksmiths.
Talk Shoppe events are free thanks to advertisers like Leah Anne Morse of Cartridge World of Collierville (901) 853-3230 Global Brand, Local Experts can save you 30% of your printing costs
Thank you also to Kevin Yee of Save Energy Solutions. Kevin can help keep the bad air out of our house and the good air inside with his newest technology in sealing ducts. If you want relief from allergens in your home and you want to save on your utility bill, call Kevin at 901 492-1649 www.sesinfo.biz.
4. FOR THIS PODCAST OF REAL ESTATE MORTGAGE SHOPPE AND MORE, GO TO JOGARNER.COM
5. Real Estate Mortgage Shoppe reminds you that MAKE YOUR PLAN. WORK YOUR PLAN. IF THE DEAL WORKS FOR YOU TODAY, DO IT TODAY.
QUOTE CORNER:
Unknown: "Be a fountain, not a drain"
____________________________________________________________________________________
REJOINDERS:
1. Mary Lou Nowak, owner of Mid-South Home Helpers in Memphis, TN (non-medical assistance in the home) 901 414-9696
2. Billy Nickol, Promotional Consultant with Geiger Company (Memphis, TN) keep your company front of mind with your clients. If Billy doesn't have it, you don't need it. (901) 233-1487
3. Mary Jane Lessley, owner of Signs Now in Memphis, TN Direct your prospects to your door or product. (901) 368-0784
________________________________________________________________________
ABOUT JOHN AND JENNIFER LAWHON, LAWHON LANDSCAPE AND DESIGN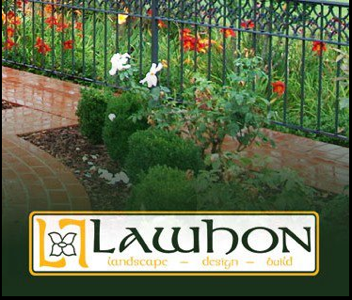 John: General Manager and Designer
Jennifer: Customer Service and Business Manager
ABOUT JOHN LAWHON OF LAWHON LANDSCAPING:
Beautiful gardens begin with thoughtful design. The staff of Lawhon Landscape Design includes professionals with degrees in Landscape Architecture, Plant Pathology, Studio Art, and Agronomy. Our designers and plant professionals create outdoor living spaces with your lifestyle in mind.
Our many years of experience in design, installing, and maintaining Mid-South landscapes make us uniquely qualified to create gardens that are both beautiful and practical to maintain.
A Family Business
Our business was started in 1958 by Rex and Beth Lawhon and was one of the first weed control companies in the Southeast. Over the years, we have kept our client list small and personal in order to serve the gardens of Memphis with the best in lawn and shrub care. The high quality of our work has paid off over the years by the many repeat customers we have – both residential and commercial. We follow the philosophy of doing it right the first time. We hope that you will give us the opportunity to serve your garden needs as well.
In 1985, we expanded our family company by offering a complete design build landscape service. John Lawhon, with a degree in Landscape Architecture, offers complete landscape designs for every budget as well as outstanding plant installation services. In order to help maintain your landscape, we offer complete irrigation system installation. We have verything you need to make your home more beautiful than ever.
__________________________________________________________________
ABOUT JO GARNER-MORTGAGE LOAN OFFICER: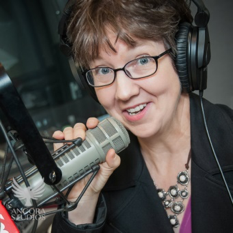 www.JoGarner.com (901) 482 0354 jo@jogarner.com twitter @jogarner
Jo describes her job description: "As a mortgage loan officer, my job is to give my client the benefits they want from their financing terms– listening to my client and determine what's of the most value to THEM– What is their comfort level on a house payment, how much are they comfortable paying down, what type of financing do they need to get the house they want to buy or refinance. Different clients have different priorities in life—some are buying their first home with very little down payment funds. Some are recovering from medical challenges, divorces or preparing to send children to college and some are embarking on a long term goal of buying properties to build rental income. Whatever their personal priorities are, my job is to put together a mortgage with comfortable terms that will help them achieve their goals."
Jo Garner is a mortgage officer with extensive knowledge in tailoring mortgages to her customers who are refinancing or purchasing homes all over the country. She offers conventional, FHA, VA or other loan programs for refinancing and purchases.
Jo can help you look at rent vs buy, when it makes sense to refinance, how to get the best deal on your home purchase financing.
Jo Garner has been in the real estate/financing business for over 20 years. She got her start in Portland, Maine where she first began her real estate career. She received her real estate education from the University of Southern Maine and was personally mentored in San Diego, California by Robert G. Allen, author of Nothing Down, Creating Wealth and The Challenge.
On moving back to West Tennessee in 1987, she went into business buying and selling discounted owner-financed notes secured on real estate. In 1990 Jo went to work for a residential mortgage company and has been a mortgage loan officer for over 20 years. Her goal is to offer excellent, affordable service to her customers, tailoring the loan programs to the specific needs of her clients.
In addition to her work in the mortgage field, Jo Garner is the primary sponsor and founder of Talk Shoppe in Memphis. www.TalkShoppe.com She was also the editor of Power Shoppe, a free weekly e-zine designed for real estate professionals and others indirectly connected to the real estate industry and currently publishes on her blog www.JoGarner.com
PHOTO GALLERY FROM 11-4-17 REMS SHOW: