Today's show on Real Estate Mortgage Shoppe is dedicated to those who have big dreams but not all of the resources to walk in the fullness of that dream right now. This show is dedicated to the people who have the burning desire and tenacity to get their dream home, even if it is a step-by-step process over time. I will be sharing some stories of people who are moving closer to that dream and how their strategies for getting there. John Lawhon of Lawhon Landscape Design will be sharing stories of how he can make dream outdoor living scapes come to life a little bit at a time in affordable phases.
What do YOU want to accomplish with your mortgage? Let's look at your plan and how to make YOUR dreams come true. Subscribe to our weekly podcasts with show notes at www.JoGarner.com
To Your Success,
Jo Garner, Licensed Mortgage Loan Officer NMLS# 757308
(901) 482-0354 jo@jogarner.com
___________________________________________________________
Greetings from Real Estate Mortgage Shoppe
Good morning, Memphis! Welcome to our internet listeners and podcast listeners across the 50 states! You're on Real Estate Mortgage Shoppe. I'm your host, Jo Garner, Mortgage Loan Officer. You can connect with me at www.JoGarner.com. Our general topic is YOUR DREAM HOME BY DESIGN-ONE STEP AT A TIME. If you have a question or comment and you're shoot me at text at (901) 482-0354 or call me directly off the show at (901) 482-0354. You can call us while we are live at (901) 535-9732. Today is June 16th, 2018.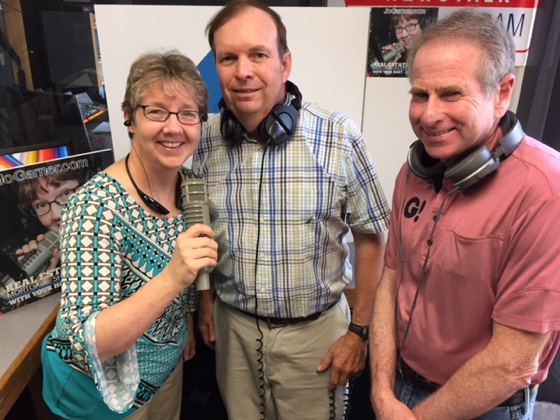 Today's show is dedicated to those who have big dreams but not all of the resources to walk in the fullness of that dream right now. This show is dedicated to the people who have the burning desire and tenacity to get their dream home, even if it is a step-by-step process over time. I will be sharing some stories of people who are moving closer to that dream and how their strategies for getting there. John Lawhon of Lawhon Landscape Design will be sharing stories of how he can make dream outdoor living scapes come to life a little bit at a time in affordable phases.
___________________________________________________________
Introducing John Lawhon of Lawhon Landscaping
Sitting in the studio is John Lawhon of Landscape and Design. John, you have a great reputation for transforming outdoor spaces into stuff that appears on the cover of magazines-additions and creations that conform an ordinary home so it is like living in a personal resort. You are a family business which is very appropriate on this Father's Day weekend. Tell our listening audience a little bit about yourself and what the Lawhon's do for your clients. (John has about a minute to share about himself and family and talk about what Lawhon does)
(Jo) A lot of our listeners have seen some of your landscape designs at the Page Robbins Center, Collierville, TN Main Street and a few others. You can take a spot that looks bare and boring and bring beauty and excitement.
___________________________________________________________
Shaw Shank Redemption-Against All Odds Illustration
When I think of the tenacity of pursuing a dream, even in the face of impossible odds, I think of the character in the movie, Shawshank Redemption. Andy Dufresne (Du frain'), a very bright young banker had been sentenced to two consecutive life terms in a brutal prison for murders he did not commit. Any dreams Andy had of living a life of ease on a beach with a boat seem doomed to rot with him in his assigned cell.
Andy knew he did not have the resources to escape prison right away, but step-by-step he made the right friends, acquired a wall poster and a tiny little rock hammer, a tool for whittling on pebbles. Andy made a plan and worked his plan, little by little every day for several years until one night the tunnel he had been digging every night in the wall hidden from view by the hanging wall poster, finally opened outside to his freedom. With money he had put back from years of work with the prison warden, he found himself living his dream on a beach with his boat safely and happily south of the border.
We will be sharing more about people like Andy who knew the kind of house and home they desperately wanted and the steps they took to get it. What do YOU want to accomplish? How strategies are YOU using to get to where you want to be?
Starting Outside-Your Dream Home Taking Place In Phases
Let's start with outside your home. John Lawhon, of Lawhon Landscape and Design, share some stories of clients you have worked with that started with a desire for how they wanted to transform an ordinary outdoor space to one of beauty, rest and entertainment.
(John shares a client story and then talks about how Lawhon Landscape can transform ordinary outdoor living spaces into one of beauty, relaxation and entertainment…– about 3 or 4 minutes)
On a recent podcast from the National Association of Realtors I was listening to Jennifer Klaus, Department of Demographics and Behavioral Insights with National Association of Realtors. She shared results from a recent national survey that showed a 267% return on investment when homeowners hire a professional landscape company to add a dash of curb appeal, do some treework, fertilize and irrigate their lawn. You're on Real Estate Mortgage Shoppe and I'm your host, Jo Garner, licensed mortgage loan officer. Connect with me at www.JoGarner.com Call me directly at (901) 482-0354. But you have to talk with me personally to work with me personally. More when we come back from this break…
___________________________________________________________
Talk Shoppe Business Tip
2nd segment after 9:15 advertising break – (producer to start the song "Taking Care of Business" by Bachman Turner Overdrive –but bring the volume down before the lyrics start) It's time to talk shop with Talk Shoppe's Business Tip For Real Estate Professionals. Talk Shoppe is a marketing company offering free education and networking to anyone interested in real estate or in business. Talk Shoppe is made possible by the financial support of its sponsors and advertisers. For more about Talk Shoppe, go to www.TalkShoppe.com (shoppe) For our Talk Shoppe Business Tip today we have Talk Shoppe advertiser, Billy Nickol, Promotional Consultant with Geiger Company. Billy has just the right promotional products to make you and your company memorable to your target prospects. Billy, What is our Talk Shoppe Business Tip for Real Estate Professionals today? TS guest gives a 1 minute tip (Jo says, "Thanks, Billy Nickol of Geiger Company. How do we contact you? (Billy gives contact info)
Billy's tip— Give promotional products with your name and info to the people in market segments where you are targeting. Give them a product that will be in front of them when they make their decision on which realtor they will choose to use. Billy has some attractive calendars shaped like a house that can hang near the kitchen table where families congregate to discuss plans.
___________________________________________________________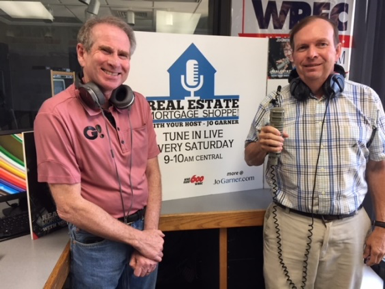 TOPICS COVERED BY JOHN LAWHON OF LAWHON LANDSCAPE:
1. Share some stories of clients who have hired you to gradually build their dream outdoor living areas over the course of time in phases?
2. Give more examples of types of outdoor landscapes that can be done well in phase.
3. What are some factors to consider before planning a landscape?
-Who will be using the outdoor space? Elderly family members? Toddlers? Teenagers? Pets?
-What kind of activities will the people using this outdoor space enjoy doing?
-Is low maintenance preferred?
-How will the outdoor space be used during each season?
5. What are the advantages of hiring a professional over doing
it yourself?
6. Going back to the national survey done through National Association of Realtors showing a 267% average rate of return on investment for hiring a landscape professional to provide curb appeal, tree work, fertilizer and irrigation to a lawn, what
type services can you offer a homeowner getting ready to sell or stay?
___________________________________________________________
TOPICS COVERED BY JO GARNER, MORTGAGE EXPERT:
1. What are some of the methods you have seen your customers use to gradually work toward getting their dream home?
A. Start With A Smaller Starter Home-
Meet Ricky. Ricky is barely out of his twenties and wants a shop next to his house so he could work on cars and fix stuff. He also wants to be in a particular upscale neighborhood. His dream house was like having champagne taste on a beer budget. Ricky engages his imagination and some ingenuity.
He found a house in a neighborhood that was going steadily up in value, even though it wasn't the upscale area he initially wanted. The property had a garage. This house would not break the bank for Ricky. Ricky took action with a smart offer and beat out any competition to buy his house. Over time he transformed the garage into an awesome shop by installing a work bench and later some racks for his tools. The house was going up in value too. Ricky would one day be able to launch from this home up to the more upscale neighborhood he originally wanted. Ricky could get to his goal by selling his current home and taking the net profit from the sale of his home to put down on a new home OR he could keep his current home and rent it out as an income-producing property to help him make payments on the new home.
B. Subdivide-Be Creative and Conquer-
Meet Adele Edmond (not her real name). Adele is divorced and a single mom to two middle school daughters. She works full-time and wants to give her daughters a good life and be a good mom. In the divorce, Adele kept the very small house sitting off a highway outside the city limits where she and the girls have been living for the last few years. Behind the house was about 10 acres that also needed mowing or bushhogging.
Adele's challenge? She wanted to move to a larger home in town in a school district where some of her daughter's friends from church go to school. But she didn't have enough income to afford a high payment since she didn't have a lot to use as a down payment to live where she wanted to live.
Adele's strategy? After talking to some business and real estate saavy friends at church, she decided, instead of trying to sell her little house and the land in the back, she would sub-divide the land and sell the lots individually with the small house too. She partnered up with a developer and a builder and a trusted real estate friend.
Adele's reward? Adele is still in the process of finishing this project but, by connecting with the right friends and partners to help her, it looks like Adele with make significantly more profit subdividing the land and selling them individually than just trying to sell the little house with all the grass out back to mow. Selling the property this way has already provided her with enough down payment to get the mortgage payment low enough to be comfortable in the larger home she wanted in the other school district. And she has money left over to invest for her daughter's future.
C. Buy, Add On, Fix up-
Meet Jerry Kenner (not his real name.) He and his wife had a few tough breaks in life with health issues and helping their adult children get to a place where they could support themselves. What they really yearned for was a house with a sunroom, a deck, a small pool and a not-so-small workshop for Jerry.
The Kenners' challenge- There was no such house available on the market and nothing anywhere even similar in the price range they could afford without putting a lot of money down. But they would never be able to have this dream come true in the little house where they had raised their children for so many years. .
The Kenners' Strategy- The Kenners' realtor really listened to what they wanted but knew their financial limits. The Kenners had prioritized the things about the house were the most important to them and given their wish list to their real estate agent.
Since the Kenners were now empty-nesters, they could buy a home outside the crowded city neighborhoods with not so many strict covenants and restrictions and zoning rules. Their agent helped them find the perfect house in a more rural area with enough space so that, over time using money the Kenners gradually saved and using some of their home equity line of credit money , Jerry and his wife could build their sunroom one year, the deck and the small swimming pool another year and the not-so-small work shop too. But Jerry opted to build the workshop first.
2. Talk about fixer-upper loans for people who want to renovate and repair a home to get the home they want.
A. FHA 203K renovation and repair loan
-how they work
-advantages
-disadvantages
-Conventional renovation repair loan works a lot like the FHA loan renovation program
3. Build a real estate income and wealth-generating portfolio of homes
Jo tells a story of one of her real estate investor clients we will call Barry (not his real name.) Barry had a life dream of not having to work a job and to be able to spend quality time with his wife and children and later his grandchildren. Before he had clearly defined what he truly wanted out of life, he found it hard to go look for rental properties to buy after work and rolling out of bed early on Saturday to go negotiate with a home seller. It was hard work.
4. After a while Barry looked back and could see that he was getting nowhere because good rental home deals didn't just fall in his lap. At one point, though, Barry begin to realize just how much he wanted to give his family the life of their dreams. Now he had a REASON to compel him to do what he needed to do. He finally had a big enough WHY to power him forward.
5. What do you want YOUR life to look like? How many hours a day do you want to work and what do you want YOUR work environment to look like in the future? What kind of income do you want? Is your WHY big enough to compel YOU to do the tasks each day to propel you to YOUR dream? If your WHY is big enough, you can do anything!
6. Once (Barry) who committed to do the tasks needed to move him toward his dream, he is now buying 2 to 3 rental properties per year. He buys the home at a bargain price because it usually needs some fix-ups. For that reason, he buys the house using his home equity line secured on his primary residence or a line of credit secured on something other property so he can give the seller a cash offer. The seller usually is more willing to sell at a bargain price because Barry is using money not connected with the house he is buying so there is no need to wait on an appraisal and he can close quicker.
Barry is pretty happy at the closing. Barry has a plan. He gets the keys to the house he bought and heads over there with his fix it up crew. Within a couple of weeks or more Barry's bargain house is fixed up, painted up and ready for some happy tenants to move in and start paying him rent.
Since I am Barry's mortgage officer, he and I work together a lot. I already know he wants to pay his variable credit line back as soon as possible and get his low fixed rate 30-year mortgage in place. Before Barry even closes on a house, he and I have already started processing his loan request for the long term fixed rate mortgage. Once Barry has driven the last nail and painted the last wall in the house, I have done an appraisal for his permanent loan and gotten him approved.
Now he closes on the fixed low interest 30-year mortgage with me and he uses the funds to pay off the credit lines he used to purchase the home. Once his credit lines are paid off, they are ready for him to use to make his next bargain purchase.
___________________________________________________________
TIP OF THE WEEK
(Billy Nickol about 1 minute to share a real estate related money-saving or time-saving tip related to his business): Billy's tip –There are $5,000,000 homes being sold in the United States in a year. Eighty-eight percent of sales are done through realtors. When your client is ready to sign the home purchase contract, give them an ink pen with your name flashing in lights on the barrel.
___________________________________________________________
ANNOUNCEMENTS:
Talk Shoppe offers free networking & education to anyone interested in real estate or in business. Talk Shoppe meets every Wednesday 9A-10A CT at Pinot's Palette 8225 Dexter Rd Cordova, TN. This Wednesday June 20th Talk Shoppe presents: "Career 101: What NOT to Wear" by Dress For Success. https://memphis.dressforsuccess.org
Talk Shoppe events are free thanks to supporters like Eric Eurich, Kaizen award-winning business coach with Focal Point Business Coaching. https://ericeurich.focalpointcoaching.com/ (901) 340-9558 Thanks, Eric for doing such an amazing coaching session with us after Talk Shoppe this week!
2. Happy Father's Day from us at Real Estate Mortgage Shoppe! You fathers out there are more valuable than you could ever know. Let's honor the dad's out there this weekend.
3. Thank you to Chad Irwin of Evolve Bank and Trust for sponsoring this episode of Real Estate Mortgage Shoppe. If you want to get your mortgage career kicked in gear talk with Chad in our Memphis office or talk with me (901) 482-0354.
4. Subscribe at www.JoGarner.com to get Real Estate Mortgage Shoppe podcasts with the show notes every week in your inbox.
5. Real Estate Mortgage Shoppe reminds you that to MAKE YOUR PLAN. LET'S WORK YOUR PLAN. IF THE DEAL WORKS FOR YOU TODAY, DO IT TODAY.
SPECIAL NOTE: REAL ESTATE MORTGAGE SHOPPE RECOMMENDS THAT YOU CONSULT WITH A FINANCIAL, LEGAL OR OTHER CERTIFIED, LICENSED PROFESSIONAL BEFORE ACTING OR INVESTING ON ANYTHING YOU HEAR OR SEE FROM THE CONTENT ON THIS SHOW OR BLOG POSTS. THE INFORMATION WE SHARE ON REAL ESTATE MORTGAGE SHOPPE IS GENERAL IN NATURE MEANT FOR GENERAL EDUCATIONAL PURPOSES ONLY. ALL EXAMPLES GIVEN FOR ILLUSTRATION PURPOSES ON REAL ESTATE MORTGAGE SHOPPE USE FICTIONAL CHARACTERS AND DO NOT REFLECT REAL PEOPLE OR ACTUAL DETAILS IN ANY OF THE SITUATIONS.
___________________________________________________________
QUOTE CORNER:
CHINESE PROVERB: "Be not afraid of going slowly, be afraid only of standing still."
Martin Luther King Jr. "Faith is the first step even if you can't see the staircase."
___________________________________________________________
REJOINDERS:
1. Leah Anne Morse, Cartridge World of Collierville (901) 853-3230 Leah Anne can help you save 30% on your business printing costs. They can even show you how to get a free printer.
2. Frank Guido Construction, Lake Geneva, Wisconsin has been building luxury homes for over 25 year in the prestigious North Shore neighborhoods as well as among the Lake Resort Homes on Geneva Lake in Wisconsin.
www.frankguidoconstruction.com
3. Peggy Lau, Independent Representative with World Ventures Dreamtrips www.ipoa.dreamtrips.com (901) 289-0747 Peggy can help you enjoy first-class vacations at a fraction of the costs with a one-of-a-kind travel community.
Transitional Music:
Give Just A Little More Time The Chairmen of the Board; Step by Step by Whitney Houston; Take it Easy by Eagles; Taking Care of Business Talk Shoppe Business Tip For Real Estate Pros
___________________________________________________________
ABOUT BILLY NICKOL, PROMOTIONAL CONSULTANT WITH GEIGER COMPANY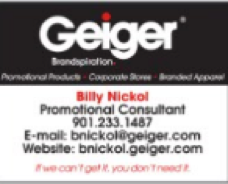 IF BILLY DOESN'T HAVE IT, YOU DON'T NEED IT
___________________________________________________________
ABOUT JOHN LAWHON OF LAWHON LANDSCAPING DESIGN: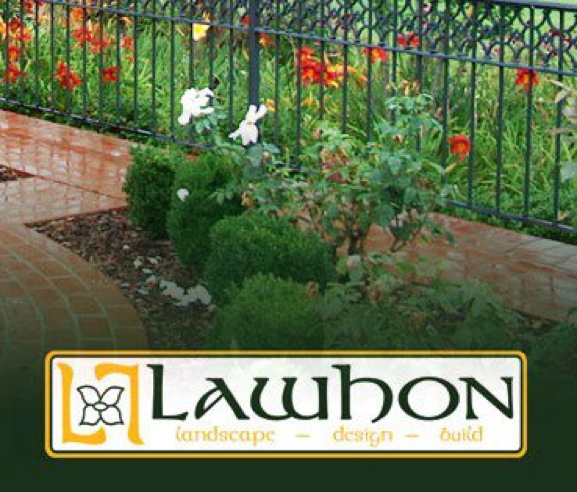 Call: (901) 754-7474
Beautiful gardens begin with thoughtful design. The staff of Lawhon Landscape Design includes professionals with degrees in Landscape Architecture, Plant Pathology, Studio Art, and Agronomy. Our designers and plant professionals create outdoor living spaces with your lifestyle in mind.
Our many years of experience in design, installing, and maintaining Mid-South landscapes make us uniquely qualified to create gardens that are both beautiful and practical to maintain.
A Family Business
Our business was started in 1958 by Rex and Beth Lawhon and was one of the first weed control companies in the Southeast. Over the years, we have kept our client list small and personal in order to serve the gardens of Memphis with the best in lawn and shrub care. The high quality of our work has paid off over the years by the many repeat customers we have – both residential and commercial. We follow the philosophy of doing it right the first time. We hope that you will give us the opportunity to serve your garden needs as well.
In 1985, we expanded our family company by offering a complete design build landscape service. John Lawhon, with a degree in Landscape Architecture, offers complete landscape designs for every budget as well as outstanding plant installation services. In order to help maintain your landscape, we offer complete irrigation system installation. We have everything you need to make your home more beautiful than ever.
___________________________________________________________
ABOUT JO GARNER-MORTGAGE LOAN OFFICER: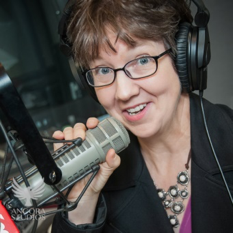 www.JoGarner.com (901) 482 0354 jo@jogarner.com twitter @jogarner
Jo describes her job description: "As a mortgage loan officer, my job is to give my client the benefits they want from their financing terms– listening to my client and determine what's of the most value to THEM– What is their comfort level on a house payment, how much are they comfortable paying down, what type of financing do they need to get the house they want to buy or refinance. Different clients have different priorities in life—some are buying their first home with very little down payment funds. Some are recovering from medical challenges, divorces or preparing to send children to college and some are embarking on a long term goal of buying properties to build rental income. Whatever their personal priorities are, my job is to put together a mortgage with comfortable terms that will help them achieve their goals."
Jo Garner is a mortgage officer with extensive knowledge in tailoring mortgages to her customers who are refinancing or purchasing homes all over the country. She offers conventional, FHA, VA or other loan programs for refinancing and purchases.
Jo can help you look at rent vs buy, when it makes sense to refinance, how to get the best deal on your home purchase financing.
Jo Garner has been in the real estate/financing business for over 20 years. She got her start in Portland, Maine where she first began her real estate career. She received her real estate education from the University of Southern Maine and was personally mentored in San Diego, California by Robert G. Allen, author of Nothing Down, Creating Wealth and The Challenge.
On moving back to West Tennessee in 1987, she went into business buying and selling discounted owner-financed notes secured on real estate. In 1990 Jo went to work for a residential mortgage company and has been a mortgage loan officer for over 20 years. Her goal is to offer excellent, affordable service to her customers, tailoring the loan programs to the specific needs of her clients.
In addition to her work in the mortgage field, Jo Garner is the primary sponsor and founder of Talk Shoppe in Memphis. www.TalkShoppe.com Jo is host of Real Estate Mortgage Shoppe and currently publishes on her blog www.JoGarner.com