You are going to hear some true stories from some homeowners who pushed through the obstacles to make their dreams come true in real estate. We are going to share with you some guidance for your path so that you can take home some bragging rights when you pocket the keys to your own home.
Let's stay connected! Subscribe at www.JoGarner.com and you will get our weekly podcast and show notes and more. What is your real estate story? What part of the real estate and financing interest you the most?
To Your Success,
Jo Garner, Mortgage Loan Officer
NMLS# 757308 (901) 482-0354 Jo@JoGarner.com
______________________________________________________________________________
Good morning, Memphis! Welcome to our listeners across the 50 states! You're on Real Estate Mortgage Shoppe. I'm your host, Jo Garner, Mortgage Loan Officer. You can connect with me at www.JoGarner.com. Thank you to Joe Rojas of Quality Title Group for your sponsorship of Real Estate Mortgage Shoppe today. If you want to purchase a home or refinance a home, Joe and his team can help you with the title work and real estate closing. (901) 289-5821. What's your real estate story? You can call us while we are live at (901) 535-9732 Today December 9th, 2017
WHAT'S COMING UP
Our general topic is DREAM IT, DO IT- MAKE YOUR WISHES COME TRUE WITH REAL ESTATE. You are going to hear some true stories from some homeowners who pushed through the obstacles to make their dreams come true in real estate. We are going to share with you some guidance for your path so that you can take home some bragging rights when you pocket the keys to your own home.
INTRODUCING OUR CO-HOST
Sitting in the co-host chair, it's great having you back in the studio, Tom King, expert real estate appraiser with Bill King Company. Here's the go-guy when you want to know the true value of a home before you buy it or sell it. After over 40 years appraising in the Shelby, Tipton and Fayette County TN areas, I believe you know a thing or two about values in our area. (Tom takes about a minute or so to introduce himself and what he does for his customers—lenders, cash investors, divorce settlements, estate sales, and more)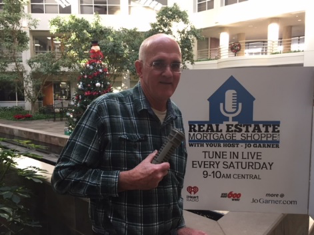 KNOWING THE VALUE WHEN BUYING AND SELLING REAL ESTATE IS IMPORTANT
(Jo) US President Theodore Roosevelt said this. "Every person who invests in well-selected real estate in a growing section of a prosperous community adopts the surest and safest method of becoming independent, for real estate is the basis of wealth." If you want to have a happy story to tell about your home purchase, know the value before you make an offer or take an offer. It's one of the most important cards you hold in your hand.
Tom, can you guide us on how we can do our homework to find the value of a home? What are some preliminary steps a person can take? And then, what serious steps can they take before buying or selling a home? (Tom answers those questions and shares a short story to illustrate his points)
COACHING POINTERS FOR GETTING SUCCESSFUL MORTGAGE FINANCING
(Jo) If you are a buyer and you want to run a brilliant play and have a great story to share with your family after you've purchased your home, here's some coaching pointers to practice-
A. Know the value of the home before you make an offer on it. It's not just the value of the one home, but what direction are the values going on the whole neighborhood? Consult with a reputable realtor who knows the area that interests you.
B. Know your own comfort level on a house payment and down payment. Some mortgage software programs might approve you for a higher note than you can easily pay. You want to enjoy making the payments when are in the house. Don't go by what a mortgage officer tells you. Go through your bank statements and credit card statements and review your income. Several financial gurus have said your total house payment with taxes and insurance should not exceed 25% to 30% of your monthly income. Some of them warn against not having all of your monthly debt go over 38% to 43% of your gross monthly income.
C. You have probably heard from other radio hosts and authors to always have enough emergency funds to help you through a rainy day. If you are short on funds to close, call me and you and I can go treasure hunting for money you may not have even known you had. It may be down payment assistance that you need or it may be as simple has borrowing against your 401k or using a cash value on a life insurance policy. Call me and let's talk.
D. Put experienced, reputable real estate professionals on your team. This is one of the biggest investments you will ever make. Make sure you have an expert realtor, lender, home inspector and closing attorney. The experts can save you from making expensive mistakes.
E. Get your loan preapproved before you step outside your door to look for a home. With the shortage of inventory, it is very probably the day you find the house you can't live without, there will be two other offers on it. Let's talk. If you want to do your loan application online, my secure bank site is https://jogarner.evolve.mortgage. But LET'S TALK. Tell me what you want, and I can guide you along on the financing part to make it as smooth as possible. MAKE YOUR PLAN. WORK YOUR PLAN. IF THE DEAL WORKS FOR YOU TODAY, DO IT TODAY. Connect with me at www.JoGarner.com or just call me the old fashioned way at (901) 482-0354.
What are you wishing for during this season of love and promise? Do It. Dream It. -Make Your Wishes Come True With Real Estate. More inside tips and stories when we come back.
2ND SEGMENT 9:18 TO 9:30 AM LET'S TALK SHOP—TALK SHOPPE'S BUSINESS TIP FOR REAL ESTATE PROS:
It's time to talk shop with Talk Shoppe's Business Tip For Real Estate Professionals. Talk Shoppe is a marketing company offering free education and networking to anyone interested in real estate or in business. Talk Shoppe is made possible by the financial support of its sponsors and advertisers. For more about Talk Shoppe, go to www.TalkShoppe.com (shoppe) For our Talk Shoppe Business Tip today we have Talk Shoppe advertiser, John Dancy of Auto Appraisal Group, Inc. John has the technical tools to tell you if a car you are about to buy has had body work. He can appraise automobiles for insurance documentation and estate settlements too. John, what is our Talk Shoppe Business Tip for Real Estate Professionals today? (John gives a 1 min tip)
QUESTIONS ANSWERED BY JOHN DANCY OF AUTO APPRAISAL GROUP:
1. What services to you offer your clients?
2. How do we contact you?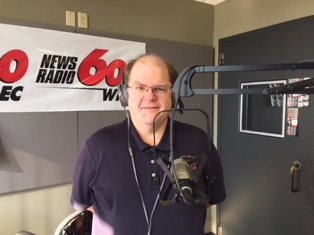 QUESTIONS ANSWERED BY TOM KING OF BILL KING COMPANY:
1. What are some preliminary steps a prospective buyer can take to get a general idea of the value on a home and the direction values are going in a neighborhood?
2. For sellers, what advice to you have on determining value?
3. What type renovations add the most to a home? When would a repair or renovation NOT add value to a home?
4. What is the difference between a home appraisal and a home inspection?
____________________________________________________________
INTERVIEWS WITH TRUE STORIES OF OVERCOMING OBSTACLES AND USING REAL ESTATE TO MAKE WISHES COME TRUE
1. Cathy- needed to know that she had made the right decision to buy vs rent. When she realized how much money she had thrown away paying rent when she could have been building equity for herself. Some obstacles that delayed Cathy from buying a house was the misconception to her was that to buy a house meant she could not travel and have fun with friends.
After taking a moment to find out what her house payment would really be versus what she would pay for rent in the same neighborhood, it was clear that buying the home, in reality would give her much more money to travel and spend the time with friends. In fact, buying the home had the potential to hand her a chunk of cash in equity one day if she sold the home or cash every month if she decided to move out and rent it to tenants. Congratulations to Cathy for breaking through those obstacles and buying her own house in 2017. Thank you, Cathy, for allowing me to be on your homebuying journey as your lender.
2. Peggy Lau, retired US Navy line commander. Peggy traveled often in the military and wanted to be able to build equity while living in an area so that when she had to sell her house and move, she had more and more money to put down to buy her next home. Peggy learned the value of owning real estate when it comes time to retire.
Challenges for a home was that the military only gave a soldier 3 days to find a house to rent or buy. She had to be creative every time she relocated in order to get the necessary research on the house and the areas where she wanted to live to ensure a good resale on the house later.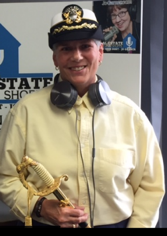 Peggy Lau is currently an Independent Representative with World Ventures- a one-of-a-kind travel community. Earn free, first-class vacations and ENJOY life. Peggy (901) 289-0747.
Lama R. retired real estate professional figured out a long time ago that real estate was the engine to power her ability to do the things she like to do. Her passion was taking a distressed house, repair it and make it look beautiful for whoever rented it or bought it from her.
She is not a slum lord though. She always fixed up houses to look the way she would love to live in. People enjoyed renting from Lama and helping her pay for the houses. Lama said that she loves buying and fixing up homes so much, she would do it for free, but happily she does make money doing it.
Lama's encouragement to others—Real estate is one of the safest investments to build income AND accrue wealth at the same time. Even during the downturns, hang on because real estate will come back again. Everyone needs a place to live.
REAL ESTATE TIP OF THE WEEK (John Dancy shares a real estate tip. As a homeowner, you can borrow against the equity in your home to buy cars or other big ticket purchases. Check with your CPA to determine if you can deduct the mortgage interest on this loan to reduce your tax liability. This is a tool that many homeowners use that renters cannot use to their advantage.)
ANNOUNCEMENTS:
1. Talk Shoppe offers free networking & education to anyone interested in real estate or in business. Talk Shoppe meets every Wednesday 9A-10A CT at Nova Copy Conference Center 7251 Appling Farms Parkway Memphis, TN. This Wednesday December 13, 2017 Talk Shoppe presents: "Let' Celebrate Each Other Networking Party." This party is open for other networking groups to join in with Talk Shoppe. Food Fun and Building Business Relationships
2. Talk Shoppe says thank you for your support of our business community to Heather Donoho of Clean and Pink residential cleaning service with the attention to details that matter to you. They even mix their own cleaning solutions for the best results in your home. Cleaning – "It's a science-not a chore."(901) 834-3195 www.cleanandpink.com
3. Thank you to Tim Gilliland of www.backup.rx for keeping Talk Shoppe's data backed up and safe.
4. Thank you Joe Rojas of Quality Title Pros for sponsoring this episode of Real Estate Mortgage Shoppe. For your real estate closings, call Joe at 901 289-5821.
5. JACK'S CHALLENGE- Invite someone out for coffee that you know will be alone this holiday or perhaps someone who has suffered a loss. Spend a little time listening and being a friend to that person.
6. Tom King invites everyone to the Bellevue Singing Christmas Tree event going on in Memphis.
7. At Real Estate Mortgage Shoppe we wish everyone a Merry Christmas, Happy Hannukah and joy to you in whatever tradition you celebrate this season.
7. SPECIAL NOTE: REAL ESTATE MORTGAGE SHOPPE RECOMMENDS THAT YOU CONSULT WITH A FINANCIAL, LEGAL OR OTHER CERTIFIED, LICENSED PROFESSIONAL BEFORE ACTING OR INVESTING ON ANYTHING YOU HEAR OR SEE FROM THE CONTENT ON THIS SHOW OR BLOG POSTS. THE INFORMATION WE SHARE ON REAL ESTATE MORTGAGE SHOPPE IS GENERAL IN NATURE MEANT FOR GENERAL EDUCATIONAL PURPOSES ONLY.
4. FOR THIS PODCAST OF REAL ESTATE MORTGAGE SHOPPE AND MORE, GO TO JOGARNER.COM
5. Real Estate Mortgage Shoppe reminds you that MAKE YOUR PLAN, LET'S WORK YOUR PLAN. IF THE DEAL WORKS FOR YOU TODAY, DO IT TODAY!.
QUOTE CORNER:
1. "Every person who invests in well-selected real estate in a growing section of a prosperous community adopts the surest and safest method of becoming independent, for real estate is the basis of wealth." — Theodore Roosevelt, U.S. president
2. "It is a comfortable feeling to know that you stand on your own ground. Land is about the only thing that can't fly away." — Anthony Trollope, novelist
3.
REJOINDERS:
1. Pat Goldstein, Realtor with Crye-leike Realtors 30+ years experience. Serving West Tennessee and North Mississippi. Pat is the "Gold -Standard in Real Estate" (901) 606-2000.
2. Troy and Lynn McDonald of Erin McDonald Insurance Agency. You are good hands with the McDonalds. Lynn still brings homemade cookies to the real estate closing for her clients. (901) 849-7101
3. Gwen Christensen, Owner of Builders Floors and Interiors. Gwen is known for getting good quality flooring installed in your home or business for less costs than the big box stores. (901) 382-2155 www.BuildersFloorsandInteriors.comTransitional Music:
"All I Want For Christmas Is You" by Mariah Carey; "Joy To The World" by Whitney Houston "We Wish You A Merry Christmas" by Elvis Presley and the Jordanaires; "Taking Care of Business" by Bachman Turner Overdrive for the Talk Shoppe Business Tip For Real Estate Pros
________________________________________________________________________
ABOUT JOHN DANCY, AUTO APPRAISAL GROUP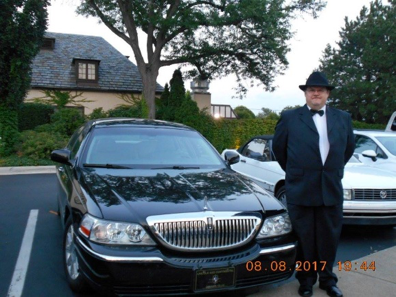 (901) 343-2684
JohnDancy@autoappraisal.com
www.AutoAppraisal.com
PRE-PURCHASE INSPECTIONS
INSURANCE DOCUMENTATION
CHARITABLE DONATIONS
DOCUMENT YOUR AUTO
LEGAL MATTERS
RESALE VALUES
ESTATE SETTLEMENTS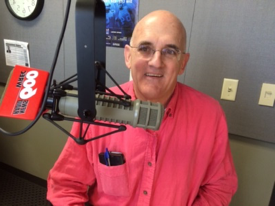 ABOUT TOM KING, REAL ESTATE APPRAISER
BILL KING COMPANY (901) 487-6989
Tom is a well- respected and sought after appraiser in Memphis, Tennessee. He is a second generation appraiser with 40 years experience. He has been elected to the Memphis Area Association of Realtors Board of Directors three times.
Tom is a certified residential appraiser in Tennessee. He have appraised over 20,000 homes in his career. A graduate from the University of Tennessee with a degree in real estate, Tom is also a Certified Relocation Professional (CRP). Tom also has vast experience in dealing with the county and state boards of equalization and in valuations of property for tax appeal purposes. (901) 487-6989
__________________________________________________________________
ABOUT JO GARNER-MORTGAGE LOAN OFFICER: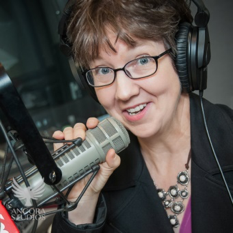 www.JoGarner.com (901) 482 0354 jo@jogarner.com twitter @jogarner NMLS# 757308
"Whatever YOUR personal priorities are, my job is to help you get the mortgage terms that will give you bragging rights when you talk about it and help you score on hitting your goals ."
As a mortgage loan officer, my job is to help you get to the benefits you want from your financing terms. What is most important to you? I can help you find the financing terms that will help you get to what you want. What is your comfort level on a house payment? How much are you comfortable paying down,? What type of financing do you need to get the house you want to buy or refinance?
Different clients have different priorities in life—some are buying their first home with very little down payment funds. Some are recovering from medical challenges, divorces or preparing to send children to college and some are embarking on a long term goal of buying properties to build rental income."
Jo Garner is a mortgage officer with extensive knowledge in tailoring mortgages to her customers who are refinancing or purchasing homes all over the country. She offers conventional, FHA, VA or other loan programs for refinancing and purchases.
Jo can help you look at rent vs buy, when it makes sense to refinance, how to get the best deal on your home purchase financing.
Jo Garner has been in the real estate/financing business for over 20 years. She got her start in Portland, Maine where she first began her real estate career. She received her real estate education from the University of Southern Maine and was personally mentored in San Diego, California by Robert G. Allen, author of Nothing Down, Creating Wealth and The Challenge.
On moving back to West Tennessee in 1987, she went into business buying and selling discounted owner-financed notes secured on real estate. In 1990 Jo went to work for a residential mortgage company and has been a mortgage loan officer for over 20 years. Her goal is to offer excellent, affordable service to her customers, tailoring the loan programs to the specific needs of her clients.
In addition to her work in the mortgage field, Jo Garner is the primary sponsor and founder of Talk Shoppe in Memphis. www.TalkShoppe.com She was also the editor of Power Shoppe, a free weekly e-zine designed for real estate professionals and others indirectly connected to the real estate industry and currently publishes on her blog www.JoGarner.com