We are entering into a new year. What do you want your life, your home and your finances to look like? Dream big. Don't let fear rule over you. Pick good professionals to put around you to help you make your dream a reality. I will be sharing some stories from the mortgage desk about people who have had a dream, road blocks to getting there and who restructured mortgage terms and other finances to get over the finish line. John and Jennifer Lawhon are going to be talking about how some of their clients have made dreams come true by creating outdoor landscaping places of rest and beauty or to just have fun.
Let's roll up our sleeves, you and me, and explore some financing options and restructure scenarios that can help you get faster to your life goals. Connect with me at www.JoGarner.com I want to hear your story. You can call me at (901) 482-0354.
To Your Success,
Jo Garner, Mortgage Loan Officer NMLS#757308

_____________________________________________________________________
Welcome to Real Estate Mortgage Shoppe from Memphis, TN
Good morning, Memphis! Welcome to our internet listeners and podcast listeners across the 50 states! You're on Real Estate Mortgage Shoppe. I'm your host, Jo Garner, Mortgage Loan Officer. You can connect with me at www.JoGarner.com. Our general topic is DREAM IT , DO IT—THE POWER OF PLANNING FOR YOUR HOME AND YOUR MORTGAGE. Subscribe to get our weekly blogposts with podcasts at www.JoGarner.com. Call us while we are live at (901) 535-9732 Today is January 19, 2019.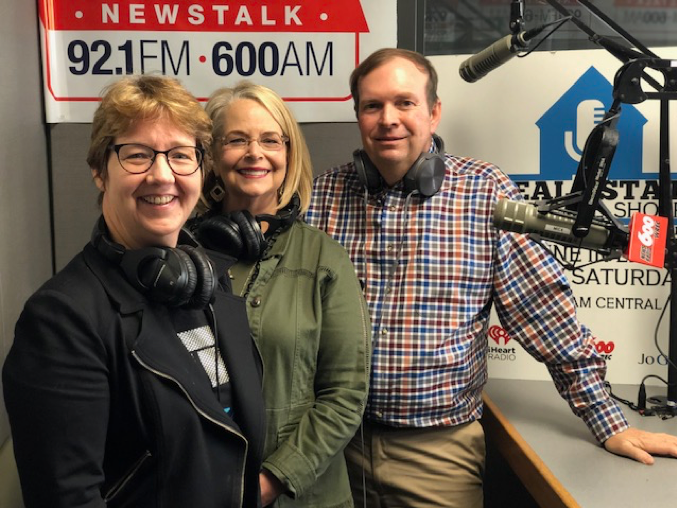 Topics For Today on Life, Real Estate and Your Mortgage
We are entering into a new year. What do you want your life, your home your finances to look like? Dream big. Don't let fear rule over you. Pick good professionals to put around you to help you make your dream a reality. I will be sharing some stories from the mortgage desk about people who have had a dream, road blocks to getting there and who restructured mortgage terms and other finances to get them over the finish line. John and Jennifer Lawhon are going to be talking about how some of their clients have made dreams come true by creating outdoor landscaping places of rest and beauty.
Introducing John and Jennifer Lawhon of Lawhon Landscaping
This morning John and Jennifer Lawhon are in the Real Estate Mortgage Shoppe studio again. John and Jennifer, you guys have been in the landscaping business for a very long time with Lawhon Landscaping being in business since 1958. You have a great reputation and Collierville Town Center, Page Robbins Center and other places that show off what you can do with a landscape design. Tell our audience a little bit about yourselves and what Lawhon Landscaping does for your clients. (Lawhons have about 1.5 minutes to talk about themselves and what Lawhon Landscaping does for their clients)
The Secret To Success According To The Survey
(Jo) A few days ago we talked about the survey done by INC magazine. The survey was done over a large number of college graduates over the course of 10 years. 92% of the graduates reported that they had not even come close to the goals they set for themselves. Eight percent reported achieving or even exceeding their goals.
Want to know the difference between the 92% and the 8%? The graduates who were in the 8% group who were successful in meeting their goals reported that they wrote down their goals and reviewed them on a regular basis. They designed the way they wanted to trek through life.
Completely Debt-Free In Less Than Ten Years-The Myers' story
For more than 25 years I have had the privilege of listening to hundreds of my clients' desires and their challenges. They have given me to joy of seeing them get to the mountaintop—whatever it was for them. They invited me to be on their team as their lender for life. I got to help them explore the best way to pay off their mortgage and emerge debt-free. These clients had a basic design on how they wanted to trek through life. A few years later, when they came back to finance a new home, I could see their progress on getting closer to the rewards of their journey. What an inspiration!
Mitchell and Makaila Myers (not their real names)were in their late 30's. They told me up front, when they got their mortgage to buy a house, that they wanted to pay it off early and be completely debt-free in less than 10 years. Their design for life within 10 wanted to work.
They came in with their plan and their budget. When they bought their home three years ago, they got a mortgage for more than a 10 year term so that they would not be stressed having to make a large payment every single month. However, before they went to closing, they ask me to print off an amortization schedule for a 10 year term so they could pay as much as they could toward getting rid of the mortgage in less than 10 years. Recently they contacted me, asking for a shorter term amortization schedule. The Myers still had their plan and the design to get debt-free and they were getting closer.
I have some more stories to share later in the show. But for now, let's move from financing to creating a plan and a design on how to get your home looking and functioning in a way that makes it a little more like the castle you dream about.
John and Jennifer Lawhon-Customer Story and The Power of the Design
– share a client story -protecting the identity of their client- about someone who had a desire, come challenges and the way they were able to have their dream emerge by a good landscape plan and design
– Ways to do the design and installation on a budget.
– Ways to do the design and installation in stages
– Give examples of different types of landscape designs
(content on podcast)
(Jo) You're on Real Estate Mortgage Shoppe. I'm Jo Garner, your host, Mortgage Loan Officer. What do YOU want to accomplish with YOUR mortgage? Connect with me at www.JoGarner.com Let's explore some paths to your plans using the right mortgage financing. When we come back, John and Jennifer Lawhon will be giving you some great tips on how to maintain and get the most from your landscape investment.
The Look Back Memphis Trivia Contest
2nd segment after 9:15 break: The Look Back Memphis Trivia Contest is brought to you by notable Shelby County historian, Jimmy Ogle. Jimmy speaking noon to 1 on Mondays and Thursdays at the Pink Palace starting in February 2019. Jimmy is a captivating storyteller, and brings Memphis history to life. To find out more about Jimmy Ogle, go to www.JimmyOgle.com Our Look Back Memphis Trivia Contest is sponsored by John and Jennifer Lawhon of Lawhon Landscape (901) 754-7474 the Lawhon's can help you plan your landscaping if you have a BIG, BIG project or a smaller project . The Lawhons are giving away a $25 gift card to the first person with the correct trivia answer. If you know the answer to our trivia question, call us at 901 535-9732.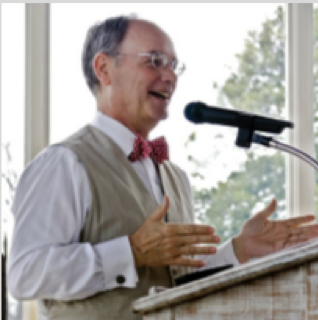 Jimmy Ogle, Memphis and Shelby County Historian
Rufus Thomas
Question: I had the first hit record at both Sun and Stax Recording Studios. Who am I?
Hint: I hailed from the State of Mississippi.
Hint: All three of my children were world recognized musicians.
Final Hint: I was known as the "World's Oldest Teenager" and pretty funky!
Answer: Rufus C. Thomas, Jr. (March 26, 1917 – December 15, 2001) was an American rhythm-and-blues, funk, soul and blues singer, songwriter, dancer, DJ and comic entertainer from Memphis, Tennessee. He recorded for several labels, including Chess Records and Sun Records in the 1950s, before becoming established in the 1960s and 1970s at Stax Records. He is best known for his novelty dance records, including "Walking the Dog" (1963), "Do the Funky Chicken" (1969) and "(Do the) Push and Pull" (1970). According to the Mississippi Blues Commission, "Rufus Thomas embodied the spirit of Memphis music perhaps more than any other artist, and from the early 1940s until his death . . . occupied many important roles in the local scene."
He began his career as a tap dancer, vaudeville performer, and master of ceremonies in the 1930s. He later worked as a disc jockey on radio station WDIA in Memphis, both before and after his recordings became successful. He remained active into the 1990s and as a performer and recording artist was often billed as "The World's Oldest Teenager". He was the father of the singers Carla Thomas (with whom he recorded duets) and Vaneese Thomas and the keyboard player Marvell Thomas.
Jimmy Ogle will be presenting twelve FREE lectures on Memphis History topics at 12:00 noon on Mondays and Thursdays for six weeks beginning February 4 at the Pink Palace Museum entitled "Making Memphis: Storytelling with Jimmy Ogle". Go to JimmyOgle.com for more information.
_____________________________________________________________________
TOPICS COVERED BY JOHN AND JENNIFER LAWHON OF LAWHON LANDSCAPE AND DESIGN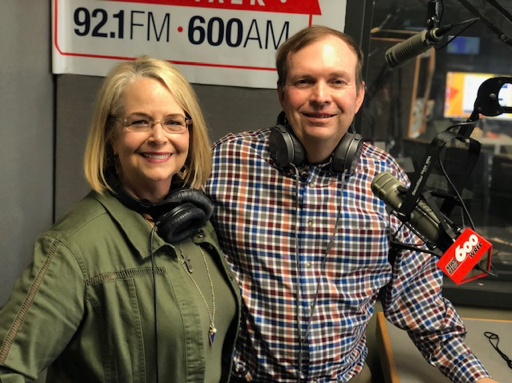 1. How to get a head start on Spring yard and garden Maintenance around the house.
2. Why should I mulch my flower beds in the first place?
3. When is the best time to put down new mulch?
4. What kind of mulch is best for my shrubs and how much do I need?
5. When is the best time to trim shrubs and trees?
6. Should all of my shrubs be pruned at the same time and in the same way?
7. What is the best way to get a head start on keeping down the weed problems that will come in the Spring?
8. When should I transplant shrubs and trees that have outgrown their space in the garden ?
9. What preparations are needed in order to get your lawn ready for Spring green up ?
10. What are the easiest solutions for areas in the lawn and garden that seem to always be too wet to grow anything ?
11. What is the advantage of creating a landscape design by a landscape design professional?
12. What are some different types of landscape designs? Recreational? Relaxing? Aesthetic? Vegetable garden? Commercial location?
13. What are some factors to consider about the use of the area you will have landscaped?
14. Talk about the charitable projects you have completed. Boy Scouts, Page Robbins Alzhiemers Day Care, others
_____________________________________________________________________
TOPICS COVERED BY JO GARNER, MORTGAGE LOAN OFFICER
1. What are some tips on ways to get your mortgage paid off early with the least amount of costs?
A. Imagine how you would feel if you were headed down to the bank to make the very last mortgage payment on your home. Would you already have a plan and design for the next step in your life of freedom?
B. On a 30 year amortized mortgage, if you make one extra principal and interest payment per year starting at the first year, you can eliminate 7 to 8 years off your mortgage term.
C. Making extra principal and interest payments in earliest years of your mortgage can save you thousands of dollars in interest cost. The reason is because, on an amortized loan, the biggest portion of the principal and interest payment is interest and only a small amount of the payment makes up the principal portion. As the loan term progresses, more and more of the principal and interest payment becomes interest and not so much principal. If you are prepaying your mortgage in the early years, making a small amount of prepayment to principal eliminates a lot more interest payments because in the early part of the mortgage the principal portion of the payment is so small.
D. For example, on a $200,000 mortgage with a 30 year term, the principal and interest would be around $1,000 give or take. The interest portion of the monthly payment is about $750 and the principal portion is smaller at around the mid 200 mark.
E. If you have a lot of other debt with higher interest rates or variable rates that carry higher interest rate costs, you might consider looking at a cash out refinance on your home and use the cash out funds to wipe out all the high interest rate debts. Once the high interest rate debt is paid off with the funds from your cash out refinance on your home, then take the savings per month and start aggressively start paying the mortgage off early. You will be surprised how restructuring your debt can make a world of difference.
F. Consult with your licensed financial advisor. Picture your debt as a long candle with a wick at both ends. Let's explore some possible financing options to help you burn the candle at both ends to get rid of all of your debt sooner rather than later.
G. Make your plan. Let's work your plan. If the deal works for you today, do it today. Connect with me at www.JoGarner.com Subscribe at www.JoGarner.com and you will get our weekly podcasts with show notes conveniently in your email box. Pick up the phone and call me the old fashion way. I want to hear your plan and roll up my sleeves with you to come up with a design to get your mortgage financing working for you. (901) 482-0354
2. Start small and work your way to your mountaintop
Meet Ricky. Ricky is barely out of his twenties and wants a shop next to his house so he could work on cars and fix stuff. He also wants to be in a particular upscale neighborhood. His dream house was like having champagne taste on a beer budget. Ricky engages his imagination and some ingenuity.
He found a house in a neighborhood that was going steadily up in value, even though it wasn't the upscale area he initially wanted. The property had a garage. This house would not break the bank for Ricky. Ricky took action with a smart offer and beat out any competition to buy his house. Over time he transformed the garage into an awesome shop by installing a work bench and later some racks for his tools. The house was going up in value too. Ricky would one day be able to launch from this home up to the more upscale neighborhood he originally wanted. Ricky could get to his goal by selling his current home and taking the net profit from the sale of his home to put down on a new home OR he could keep his current home and rent it out as an income-producing property to help him make payments on the new home.
First steps in the plan to financial freedom-Nigel Nelson's story
The most popular and well-known real estate mortgage product is the 30 year fixed rate mortgage where the real estate investor who is buying a home to rent to tenants for income. They typically invest a 20% down payment with some closing costs added too. The interest rate on the 30 year investment loan is about 1% or so higher than the lower rate paid by homebuyers buying a home to use as their primary residence. (And an important note—When you are buying a primary residence, you can get into a home with as little down as 3.5% or zero down payment. If you are buying a primary residence and not rental property, there is also no limit on how many other real estate properties you have financed.)
Here is a story about what a first-time real estate investor can do. Niles Nelson (not his real name) owned his own home but wanted to start slow with real estate investing until he could learn the ropes.
Niles found a house in a stable neighborhood. He did some research on Craig's List and with his realtor and determined that the area supported a strong rental market too with rents going up about 5% per year on average. Niles paid around $114,000 –not a bargain price since the value came in around $115,000.
Niles got great terms though-a 30 fixed rate with 20% down payment. The principal and interest payment that would never go up was about $ 455 per month and with taxes and insurance added, the total payment was around $630/month. The rent income? Niles was getting in his mailbox every month $1,195/month. He had an almost instant positive cash flow of almost $600 per month. Rents were going up about 5% per year and Niles figured the following year or the year following he could raise the rent and enjoy a $900/month positive cash flow.
B. Words to the wise on the standard mortgage programs:
Be sure you keep some of the positive cash flow saved back because as you continue to buy real estate investment property, you will have to show more and more cash in reserves after closing to prove to the lenders that you can weather unexpected expenses on your real estate properties.
Niles could have put down only 15% if he did not mind paying a little bit in private mortgage insurance. Niles could have borrowed against his 401k or he could have used funds from his home equity line of credit secured on his primary residence if he was short funds to put down on the house he purchased.
On real estate investment loans, the borrower is allowed a maximum of 10 financed properties in his or her name. He or she can own a lot more than 10 properties but only 10 financed properties—not including commercial buildings. Because of this maximum financed property rule, Niles planned to get about 8 properties over the course of time and eventually pull some of the equity out of a few of them to pay off the rest of the properties completely so he could enjoy 30 year fixed rates on even more of his property purchases.
In a rising interest rate market, real estate investors are trying to buy properties right now using a fixed rate mortgage while the mortgage rates are still relatively low.
Another popular real estate investment property mortgage product is what I call the Quick Cash Back Refinance. For investors who have cash or credit lines set up to purchase fixer upper properties for cash and fix them up, they can get the money they used to purchase the house back right after they finish the repairs without having to wait out the 6 months seasoning requirement. The 6 month seasoning requirement on the traditional 15, 20 or 30 year cash out refinance on investment property means that people buying a home for investment must own the property for at least 6 months before doing a refinance and getting cash back from the loan.
_____________________________________________________________________
REAL ESTATE TIP OF THE WEEK
(John and Jennifer Lawhon share a real estate related money-saving or time-saving tip):
_____________________________________________________________________
ANNOUNCEMENTS:
Talk Shoppe offers free networking & education to anyone interested in real estate or in business. Talk Shoppe meets every Wednesday 9A-10A CT at Pinot's Palette 8225 Dexter Rd Cordova, TN. This Wednesday January 23rd, 2019 Lauren Pigford presents "Lead Generation Seminar: Ways To Grow Your Business, Advance Your Career, and Simplify Your Professional Life"
Talk Shoppe events are free thanks to supporters like Tim Gilliland of www.BackupRX.com When you need to recover lost data on your computer, you will feel very thankful when you call Tim at BackupRX and simply download all your data and system files immediately when you need it. Contact BackupRX about getting your data automatically backed-up at www.BackupRX.com
Thank you to Taylor Eason, Author. Subscribe, support, be recognized in the published work. Contact Taylor at www.CTaylorEason@gmail.com
2. Monday is Martin Luther King, Jr. Day. Let's remember what he said, that "No one has the right to rain on your dreams."
4. Subscribe at www.JoGarner.com and you can get our weekly blog posts with podcasts conveniently in your inbox.
5. Real Estate Mortgage Shoppe reminds you to MAKE YOUR PLAN. LET'S WORK YOUR PLAN. IF THE DEAL WORKS FOR YOU TODAY, DO IT TODAY.
SPECIAL NOTE: REAL ESTATE MORTGAGE SHOPPE RECOMMENDS THAT YOU CONSULT WITH A FINANCIAL, LEGAL OR OTHER CERTIFIED, LICENSED PROFESSIONAL BEFORE ACTING OR INVESTING ON ANYTHING YOU HEAR OR SEE FROM THE CONTENT ON THIS SHOW OR BLOG POSTS. THE INFORMATION WE SHARE ON REAL ESTATE MORTGAGE SHOPPE IS GENERAL IN NATURE MEANT FOR GENERAL EDUCATIONAL PURPOSES ONLY. ALL EXAMPLES GIVEN FOR ILLUSTRATION PURPOSES ON REAL ESTATE MORTGAGE SHOPPE USE FICTIONAL CHARACTERS BASED ON SOME TRUE STORIES BUT DO NOT REFLECT REAL PEOPLE OR EXACT DETAILS IN ANY OF THE SITUATIONS.
_____________________________________________________________________
QUOTE CORNER:
Martin Luther King Jr. "Faith is the first step even if you can't see the staircase."
_____________________________________________________________________
REJOINDERS:
1. Mary Jane Lessley with Signs Now of Memphis (901) 368-0784 www.SignsNowMemphis.com
2. Troy and Lynn McDonald, Erin McDonald Insurance Agency (901) 849-7101
3. Jana Cardona, Executive Director of BNI Mid-South www.bnimidsouth.com
Transitional Music: "Dream the Impossible Dream" by Luther van Dross; "A Million Dreams" Pink; "Good Life" by OneRepublic; "Memphis" by Johnny Rivers for Look Back Memphis Trivia Contest
_____________________________________________________________________
Caller: Kevin McDonell, Renaissance Associates, Memphis, TN
(901) 482-4262
Kevin can buy property in the Memphis area and can close quickly and sometimes for cash. If you have a property that you want to sell quickly, even if it needs repairs, call Kevin. He may be able to help you.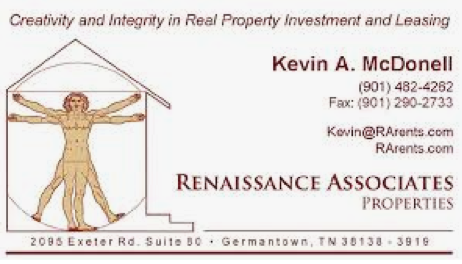 _____________________________________________________________________
ABOUT JOHN LAWHON and JENNIFER LAWHON OF LAWHON LANDSCAPING DESIGN: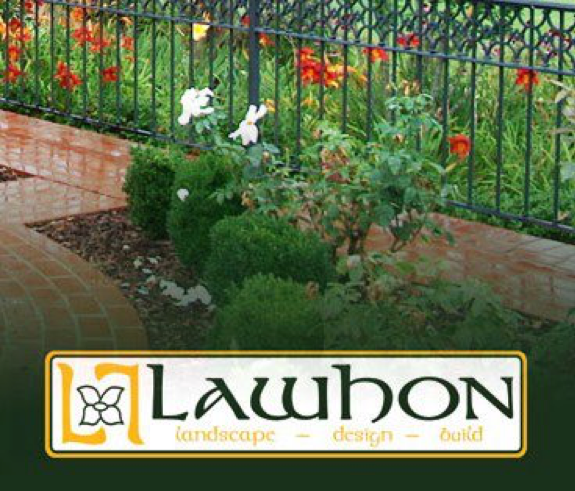 Call: (901) 754-7474
Beautiful gardens begin with thoughtful design. The staff of Lawhon Landscape Design includes professionals with degrees in Landscape Architecture, Plant Pathology, Studio Art, and Agronomy. Our designers and plant professionals create outdoor living spaces with your lifestyle in mind.
Our many years of experience in design, installing, and maintaining Mid-South landscapes make us uniquely qualified to create gardens that are both beautiful and practical to maintain.
A Family Business
Our business was started in 1958 by Rex and Beth Lawhon and was one of the first weed control companies in the Southeast. Over the years, we have kept our client list small and personal in order to serve the gardens of Memphis with the best in lawn and shrub care. The high quality of our work has paid off over the years by the many repeat customers we have – both residential and commercial. We follow the philosophy of doing it right the first time. We hope that you will give us the opportunity to serve your garden needs as well.
In 1985, we expanded our family company by offering a complete design build landscape service. John Lawhon, with a degree in Landscape Architecture, offers complete landscape designs for every budget as well as outstanding plant installation services. In order to help maintain your landscape, we offer complete irrigation system installation. We have everything you need to make your home more beautiful than ever.
_____________________________________________________________________
ABOUT JO GARNER-MORTGAGE LOAN OFFICER: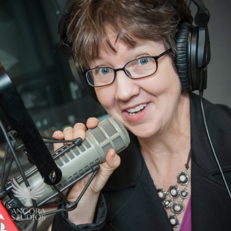 WHAT DO YOU WANT TO ACCOMPLISH WITH YOUR MORTGAGE?
www.JoGarner.com (901) 482 0354 jo@jogarner.com twitter @jogarner NMLS# 757308
"Whatever YOUR personal priorities are, my job is to help you get the mortgage terms that will give you bragging rights when you talk about it and help you score on hitting your goals ."
As a mortgage loan officer, my job is to help you get to the benefits you want from your financing terms. What is most important to you? I can help you find the financing terms that will help you get to what you want. What is your comfort level on a house payment? How much are you comfortable paying down,? What type of financing do you need to get the house you want to buy or refinance?
Different clients have different priorities in life—some are buying their first home with very little down payment funds. Some are recovering from medical challenges, divorces or preparing to send children to college and some are embarking on a long term goal of buying properties to build rental income."
Jo Garner is a mortgage officer with extensive knowledge in tailoring mortgages to her customers who are refinancing or purchasing homes all over the country. She offers conventional, FHA, VA or other loan programs for refinancing and purchases.
Jo can help you look at rent vs buy, when it makes sense to refinance, how to get the best deal on your home purchase financing.
Jo Garner has been in the real estate/financing business for over 20 years. She got her start in Portland, Maine where she first began her real estate career. She received her real estate education from the University of Southern Maine and was personally mentored in San Diego, California by Robert G. Allen, author of Nothing Down, Creating Wealth and The Challenge.
On moving back to West Tennessee in 1987, she went into business buying and selling discounted owner-financed notes secured on real estate. In 1990 Jo went to work for a residential mortgage company and has been a mortgage loan officer for over 20 years. Her goal is to offer excellent, affordable service to her customers, tailoring the loan programs to the specific needs of her clients.
In addition to her work in the mortgage field, Jo Garner is the primary sponsor and founder of Talk Shoppe in Memphis. www.TalkShoppe.com She was also the editor of Power Shoppe, a free weekly e-zine designed for real estate professionals and others indirectly connected to the real estate industry and currently publishes on her blog www.JoGarner.com