HOW TO FINANCE REAL ESTATE FIXER-UPPERS AND OTHER HOME FOUNDATION ISSUES
Even in a market where aspiring homebuyers have to compete with multiple offers the home they want to buy, there are still some GREAT BARGAINS sitting, like low-hanging fruit, if you know how to finance a fixer-upper. I will be sharing some success stories from people who know how to finance bargain, fixer-upper properties. Clint Cooper of Redeemers Group will be sharing some methods they use to fix a home's foundation.
Let's talk about ways to finance your bargain, fixer-upper home. Connect with me at www.JoGarner.com . Email me at Jo@JoGarner.com . Call me at (901) 482-0354.
To Your Success,
Jo Garner, Mortgage Loan Officer NMLS #757308
(901) 482-0354 www.JoGarner.com
WELCOME TO REAL ESTATE MORTGAGE SHOPPE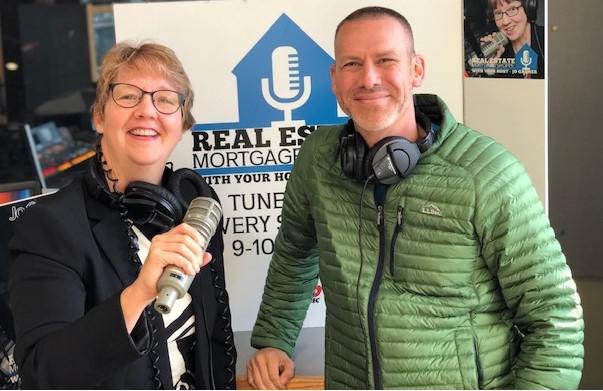 Good morning, Memphis! Welcome to our internet listeners and podcast listeners across the 50 states! You're on Real Estate Mortgage Shoppe. I'm your host, Jo Garner, Mortgage Loan Officer. You can connect with me at www.JoGarner.com. Our general topic is HOW TO FINANCE REAL ESTATE FIXER-UPPERS AND OTHER HOME FOUNDATION ISSUES. Subscribe to get our weekly blogposts with podcasts at www.JoGarner.com. Call us while we are live at (901) 535-9732 Today is October 19th, 2019.
INTRODUCING CLINT COOPER WITH REDEEMERS GROUP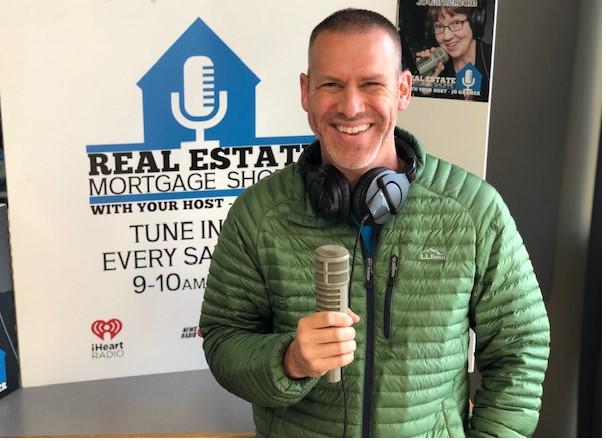 Clint Cooper, it is such a pleasure having you back in the Real Estate Mortgage Shoppe studio. You are the owner of one of the top-rated companies in the nation by INC magazine. You come with solutions to anyone needing repair to their home's foundation or basement. Take a moment to tell our listeners a little bit about yourself and what Redeemers Group does for your clients. (Clint shares a little about himself and the services he offers his clients)
FROM RAGS TO RICHES IN 5 YEARS- BUYING FIXER-UPPERS
(Jo) Since we are talking about home foundations today, here's a story of a successful real estate investor, John Majalca from the San Antonio area. John started out small and gradually built his income over time. He figured out how to get the financing he needed for buying fixer-uppers. He got started investing in 2001 and retired in 2006 with $35,000/month in income—that's $35,000 per month in income.
He was not afraid to buy homes with foundation problems at a deep discount, fix the problem for a fraction of the value and rent the house at the top rent rates. John told Inman News, "One man's issues are another man's opportunities."
FIND THE RIGHT FINANCING AND THE RIGHT PROFESSIONALS FOR YOUR FIXER-UPPER
If you want to find a bargain home to buy and not have to compete with multiple offers coming in from others wanting to buy the same house, you might consider buying a home that needs a lot of repairs. Since traditional financing is not always available on the serious fixer-uppers, you will need various renovation and repair loan programs in your tool box. Today, there are several different renovation and repair loan products that can streamline the process of allowing you to finance most of the cost to update or renovate a home.
Consult with reputable professionals when it comes to buying a home that needs structural help, though. Hire a reputable home inspector or civil engineer to inspect the home. Talk with your realtor about making the home purchase offer contingent upon the results from the professional home inspector. If the seller doesn't accept your offer, then you are not out of the money to pay the home inspector or engineer because you would not order an inspection unless the seller accepted your offer.
Later in the show, you will be hearing some stories of some of my past clients who were VERY successful for snagging a great bargain buying their home. You will hear how they used niche financing products to get the home financed AND THE REPAIRS.
Whether you are financing your primary residence, a vacation home or investment property, MAKE YOUR PLAN. LET'S WORK YOUR PLAN. IF THE DEAL WORKS FOR YOU TODAY, LET'S DO IT TODAY. Connect with me at www.JoGarner.com. Email me at Jo@JoGarner.com or just call me at (901) 482-0354.
TELL-TALE SIGNS OF FOUNDATION PROBLEMS WITH YOUR HOME
But for right now, Clint Cooper of Redeemer's Group, what signs do we look for in a home that would indicate a possible foundation problem? Clint describes the stair step growing cracks in brick foundations, doors that gradually get to the point they jam and windows that worked before but now will not open. Floors that become uneven are another sign of foundation problems.
You're on Real Estate Mortgage Shoppe. I'm your host, Jo Garner, Mortgage Loan Officer. What do YOU want to accomplish with your mortgage? Make your plan. Let's work your plan if the deal works for you today, let's do it today. Connect with me at www.JoGarner.com (901) 482-0354. When we come back, Clint Cooper of Redeemers Group will be sharing some more great info about solutions to home foundation problems.
THE LOOK BACK MEMPHIS TRIVIA CONTEST
2nd segment after 9:15 break: Our Look Back Memphis Trivia Contest is brought to you by notable Memphis historian, Jimmy Ogle. For information about Jimmy Ogle, go to www.JimmyOgle.com . The Look Back Memphis Trivia Contest is sponsored by John and Jennifer Lawhon of Lawhon Landscape (901) 754-7474 the Lawhon's can help you plan your landscaping if you have a BIG, BIG project or a smaller project . The Lawhons are giving away a $25 gift card to the first person with the correct trivia answer. If you know the answer to our trivia question, call us at 901 535 WREC 901 535-9732.
Garner # 163 * 10/19/19

Marion Keisker (KICE -kur)
Question: One of my favorite jobs was at Memphis Recording Service working for Sam Phillips and I help "discover" Elvis Presley. Who am I?
Hint: I was the first voice heard on WHER, the Nation's First All-Girl Radio station in 1955.
Hint: I managed the Armed Forces Television Network in Germany in the late 1950s.
Final Hint: I helped form the local chapter in Memphis for the National Organization For Women (NOW) in 1969. Who am I?
Answer: Marion Keisker, most rock 'n roll historians agree, was the first person in the recording industry to recognize the rare quality of Elvis Presley's voice. She was working alone at Sun Studio on July 18, 1953, when Elvis came in to record two songs for his mother. Impressed with the recordings, Keisker saved copies for her boss, Sam Phillips. Soon Elvis's career skyrocketed. Later, he said, "If it wasn't for her, I wouldn't be here." Keisker also had an impressive career in radio. She hosted "Meet Kitty Kelley" on WREC from 1945 to 1955. Her voice was the first heard on WHER radio in 1955 when the all-female station began airing. In 1957, Keisker enlisted in the Air Force, soon managing the Armed Services television station in Germany. Retiring in 1969, she returned to Memphis and helped found the local chapter of the National Organization For Women (NOW).
In August, 2019, the Shelby County Historical Commission placed a historical marker at the site of the WHER, which was located in the third-ever Holiday Inn opened in the world, 972 S. Third Street, two blocks south of Crump Blvd.. Today, a new facility for Calvary Rescue Mission occupies this property.


Jimmy Ogle has retired from walking tours in Memphis. Along with other actors, he will portray A.B. Carruthers in Soul Of The City at Elmwood Cemetery on October 25-26. Reservations required, call 901-774-3212 or go to elmwoodcemetery.org. or JimmyOgle.com for more information.
___________________________________________________________
TOPICS COVERED BY CLINT COOPER OF REDEEMERS GROUP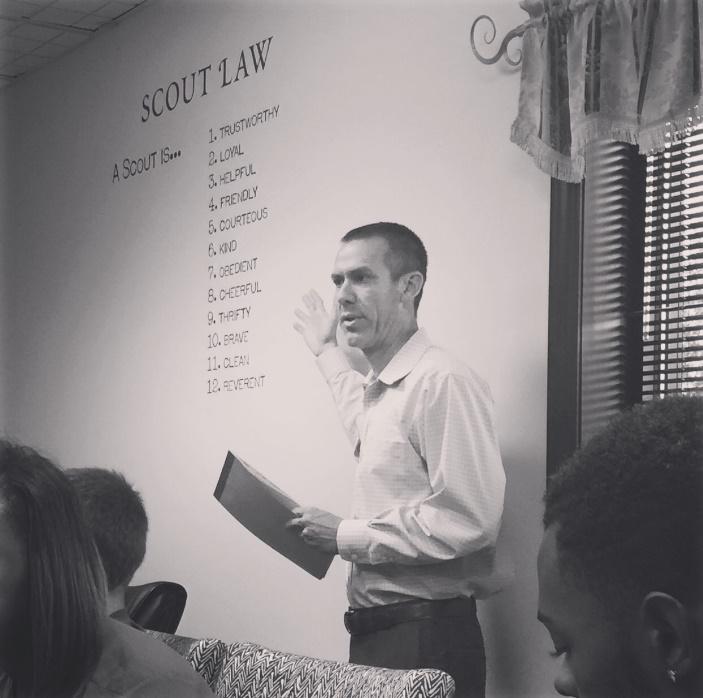 8/25/18 show
Facebook: Redeemers Group Inc
Twitter @redeemers_group
Instagram @redeemersgroup
Guests: Clint Cooper, owner
Overall theme- Foundation issues get worse over time.
Topics:
We see drastic weather changes in the Mid-South area. How does that affect people's homes?
Clint: (Focus on structural) Discusses how the ground swells and foundations begin to settle. Symptoms of structural issues begin to appear….
How long people wait to address structural issues
Clint: Jo, thinking you have a structural issue with your home can be really unnerving if
not scary. Some recent research says that, when people call us, only 36% of
them have had the problem for a year or less. Another 36% have had the issue for 6-10 years, and the other 28% for more than 10 years. So, when people start noticing cracks in drywall or the brick on the exterior, they patch it for the time being and wait and see what happens.
Clint discusses how the longer you wait to address the problem, the more time and cost it will take to address it, and the difference in what the results could be.
SYMPTOMS
Clint: There are so many signs and symptoms, and the best thing you can do is to have it looked at as soon as you notice them to save you in the long run.
*Clint discusses all the different signs any symptoms
4. PolyLevel Script
What areas of concrete repair do we focus on?

Interior floor slabs

Driveways

Sidewalks

Patios/ Pool Decks

Steps and Porches

Additions to the home

Garage floors
Over time, these areas can encounter a variety of problems, including sinking and uneven concrete; broken and chipped concrete; pitting, flaking and deterioration of concrete surfaces and more.
A lot of homeowners like to put problems like these on the backburner… Thinking they can wait, but these problems will keep growing in number, as well as cost. The longer you wait to repair these problems, the more expensive the repair.
The Reasons Concrete Fail

The soil below your slab is poorly compacted.

Fill Soil

When land developers and builders moved soil around to prepare the site for construction, this created an additional top layer of fill soil. Concrete slabs are poured over these areas of fill. That film even if it was compacted well with special equipment, is not as stable as the native soils below. When fill soils consolidate and settle, voids form under the slab. The slab eventually cracks and falls into these voids. .

Your soil is too dry.

Dry- Out

Another common cause of concrete settlement is the drying and shrinking of the soil below the slab. During drought conditions (which we seem to be facing currently in Memphis), or even just seasons of high temps combined with low precipitation, the soil under the slab can dry out and shrink. This leaves voids for concrete above to crack and shrink into.

Your soil is too wet.

Wash- Out

When the rain returns after a dry-out, the water now has an easier pathway under the slab, due to cracks and crevices from the drier time. Soil under the slab becomes saturated and soft- or washes completely away.

Our Solutions

PolyLevel System

Uses lightweight, structural- grade polymers to lift, level, and stabilize slabs.

Minimum number of pea-sized holes are drilled into the slab (preserving the appearance of the slab), then specialized equipment is used to inject the polymers to lift, level, and stabilize slabs

After the voids are filled, the specially formulated material expands. This provides precise lifting and stabilization of the slab without adding any significant weight. In effect, the slab floats on this ultra-light, waterproof and wash-out-proof material without increasing pressure on weak or unstable soils.

Advantages

Improves appearance

Keeps friends and family safe (reducing trip hazards)

Restores property value

Best on problem soils

At less than 4 lbs. per cubic ft (vs. 120 lbs. with new concrete or mudjacking), it won't cause repeat sinking.

Little interruption

Waterproof and super long- lasting

High- capacity lifting strength

Typical lifting force ranges from 2,000 to 4,000 lbs per square ft.

Environmentally friendly

Doesn't deteriorate underground. As an alternative to concrete replacement, it also reduces demand for energy- intensive concrete production.
.
TOPICS COVERED BY JO GARNER, MORTGAGE LOAN OFFICER: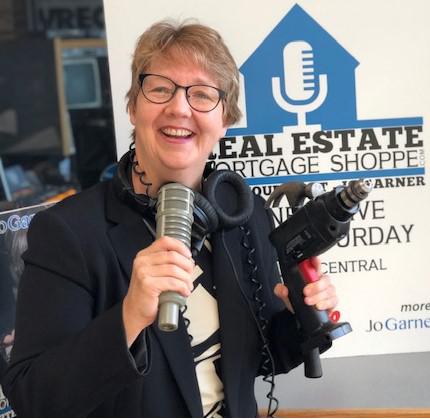 Questions to ask when you are considering purchasing a fixer-upper or refinancing a fixer-upper you already own:
Will the home meet your desired goals if you renovate it?
If you are buying the fixer-upper home as your primary residence, will this home become your dream home? If you are buying it as investment property, when you are finished with the renovation, will the rent income more than offset the financing and renovation costs?
What is the value of the home "AS-IS?"
For example, if you bought the house "AS-IS" and the appraisal value was only $150,000 before repairs are done. Depending on the price tag of the home and the type financing you get, you may want to hire an independent appraiser to give you an AS-IS value and a Repaired value. The appraisal you order independently cannot be used by a mortgage company. (Tom King, appraiser works in Shelby County, Tipton and Fayette Counties in Tennessee 901 487-6989)
What is the costs of the renovation and repairs?
If the amount of repairs appears to be over $30,000, you need to consult with a licensed general contractor. Get a detailed bid on what it will costs to do the repairs. (On the FHA government 203K renovation loan and the conventional HomeStyle renovation program, a licensed contractor must complete repairs and NOT the borrower (s.)
What are the costs of the financing?
The costs on the full scale 203K renovation loan and the conventional HomeStyle renovation loan, the costs is higher than on a traditional loan program. Sometimes the cost is $2,000 to $3,000 or higher depending on the costs to repairs, due to the periodic inspections done during the renovation project by an appointed HUD Consultant and title updates.
What will the home be worth when the renovations are complete?
If you paid $150K for the home and put $35k into repairs, what would the house be worth after all the repairs are done? If it will be worth $200,000 or $225,000, you might consider this real estate deal worth the extra trouble because of the $10,000 to $40,000 you created in instant equity.
How does the FHA 203K renovation and repair loan programs work?
Mr. and Ms. Lancaster (not their real names) found a house in the country and close to other family. It had a perfect layout for enjoying their retirement with a bonus room for entertaining their grandchildren when they came to visit. The property was priced well below the other homes, making it very affordable to the Lancaster's on their income. It was truly a needle in a haystack
The flaw in the arrangement was that there was rotted wood that needed to be replaced and painted. There were some fixes that needed to be made to the electrical systems. The Lancasters were in a Catch-22. The mortgage company would not allow them to close on the home until the repairs were done. But they couldn't make the repairs until they owned the house.
The solution? An FHA 203K Renovation and Repair loan. Even with the price they paid for the home and the cost of the repairs, the home was worth quite a bit more than they had to spend. The Lancasters had quite a celebration day at closing and bragging rights when they went home to their new digs.
Advantages and Disadvantages:
One of the advantages of using the 203K Renovation and Repair loan for the Lancaster's was they were able to buy their dream home for a very affordable –less than market price. The house sold for so much less than the market prices due to the extensive required repairs that would need to be done AFTER closing.
(Remember that traditional mortgage programs require structural and safety issue repairs to be done BEFORE the closing. )
The Lancaster's got into their home with very little down payment.
They paid 3.5% of the total of the home price, repairs and some reserves on the repairs. They also had to pay the part of the closing costs and prepaid taxes and insurance that the seller would not pay.
Example of what the Lancaster's deal could have looked like:
Sales price $150,000
Repairs : $35,000
Reserves for extra repairs: $5,250 (15% reserves on repairs)
=$190,250
X 3.5% down payment
=$6,659 approx
+ closing costs approx. $4,500 + HUD Consultant $600 approximate and 5 inspection fees/title updates $1,500 approximate
+ prepaid taxes and insurance approx. $3,800
Total approximately $17,000
Minus seller agreed to pay up to 6% of the sales price $9,000
Lancaster's move-in for this example approximately $8,000
One of the disadvantages was the extra cost and a little higher interest rate it took to do the 203k Renovation loan versus the traditional loan. Because of the extensive work required of over $30K, the Lancasters had to pay the HUD Consultant who was assigned to their case. They also had some extra costs to pay when the HUD Consultant came out to perform 4 to 5 work inspections. There was some cost for title updates to ensure no mechanics liens put on the property by contractors. The other disadvantage was that Mr. and Ms. Lancaster could not do the work themselves and had to pay the contractor. ("Maybe that was an advantage," Mr. Lancaster was thinking to himself.)
How does the conventional HomeStyle Renovation and Repair loan work?
Story of Homestyle very much like the 203K FHA loan
The conventional Homestyle program works very much like the FHA program, but the minimum down payment for primary residence purchase 5% of the total price, repair costs, reserve.
Investors buying rental property on the HomeStyle program approx. 15% down payment plus costs and prepaid taxes and insurance
Advantages and disadvantages
One advantage of using the HomeStyle Renovation Product is that you get to roll into the mortgage most of the purchase price and some of the costs to repair, like the 203K product. But, on the conventional Homestyle program you pay much less in mortgage insurance over time.
Another advantage to the Homestyle product is that it will allow you to buy or refinance a fixer-upper, even if you are buying a 2nd home or if you are an investor buying or refinancing a rental property.
An advantage of the HomeStyle Renovation is the fact that they will allow costs to build or repair luxury items such as swimming pools.
How does using the credit line to purchase a fixer-upper work?
Some of my investor clients have several credit lines set up to use over and over again. Sometimes the credit line is a 401k or secured on some other asset like an equity line of credit on the house where they live.
Investors use these credit lines to be able to pay cash to buy outright a home and do the repairs. Once the major repairs are done, they can get more traditional financing by refinancing the property and paying back the credit lines.
How does private money work to purchase a fixer upper?
Private money can be very expensive, but if the deal is profitable enough, it can be a wonderful tool to buy fixer-upper properties and get these properties at a bargain price.
Usually there is a hefty mortgage origination fee to be paid day one. Approximately 6 months later, if the borrower has not paid the loan back , the borrower has to pay another original fee to the creditor.
REAL ESTATE TIP OF THE WEEK (Clint shares a tip about the importance of keeping water flowing away from your house. Keeping water flowing out through gutters or other methods is important to protect the stability of the soil under and around your foundation. )
ANNOUNCEMENTS:
Talk Shoppe offers free networking & education to anyone interested in real estate or in business. Talk Shoppe meets every Wednesday 9A-10A CT at ServiceMaster by Cornerstone 9575 Macon Rd Cordova, TN 38018 . This Wednesday October 23rd, 2019 Talk Shoppe presents "Drones DeMystified: How Drones Can Add Potential Growth To Your Business" by Cedric Divine, INCIE Corporation
Talk Shoppe events are free thanks to supporters like Eric Eurich, Kaizen award-winning business coach with www.ericeurich.focalpointcoaching.com Eric can get you and your business from where you are to where you want to be.
Talk Shoppe thanks videographer, Trevor Day of River Surge Productions. Trevor can promote YOUR business or event with live streaming and green screen technology www.riversurgeproductions.com
2. Memphis Tigers are playing football tonight. Go Tigers!
3. Who do you know that is interested in buying or refinancing a fixer-upper home? You are invited to join me Thursday November 7th 10am at the Mercedez Benz location. I have asked our Sierra Pacific Mortgage Renovation and Repair loan specialist, Michael Brooks to show you a newer, much easier way to use the renovation and repair loan programs. Don't miss this event.
4. Subscribe at www.JoGarner.com and you can get our weekly blog posts with podcasts conveniently in your inbox.
5. Real Estate Mortgage Shoppe reminds you to MAKE YOUR PLAN. LET'S WORK YOUR PLAN. IF THE DEAL WORKS FOR YOU TODAY, DO IT TODAY.
SPECIAL NOTE: REAL ESTATE MORTGAGE SHOPPE RECOMMENDS THAT YOU CONSULT WITH A FINANCIAL, LEGAL OR OTHER CERTIFIED, LICENSED PROFESSIONAL BEFORE ACTING OR INVESTING ON ANYTHING YOU HEAR OR SEE FROM THE CONTENT ON THIS SHOW OR BLOG POSTS. THE INFORMATION WE SHARE ON REAL ESTATE MORTGAGE SHOPPE IS GENERAL IN NATURE MEANT FOR GENERAL EDUCATIONAL PURPOSES ONLY. ALL EXAMPLES GIVEN FOR ILLUSTRATION PURPOSES ON REAL ESTATE MORTGAGE SHOPPE AND ARE BASED ON TRUE STORIES BUT WE USE FICTIONAL CHARACTERS AND DO NOT DIRECTLY REFLECT REAL PEOPLE OR EXACT DETAILS IN ANY OF THE SITUATIONS.
QUOTE CORNER:
Amish Proverb: "A happy home is more than a roof over your head. It's a foundation under your feet."
Andy Warhol- "The idea is not to live forever. It is to create something that will" ____________________________________________________________________________________
REJOINDERS:
Brett Carter, ServiceMaster by Cornerstone (Cordova, TN) for restoration of your home or office following a disaster from fire, flood, mold-"don't go it alone, call Cornerstone" (901 624-9200

Pat Goldstein, Realtor with Crye-Leike, Inc (Memphis MSA and North Mississippi) "The Gold Standard in Real Estate" (901) 606-2000

Jana Cardona, Executive Director of Mid-South Business Network International www.bnimidsouth.com
Transitional Music: "Fixer-upper" Josh Phillips; "Handy" by Weird Al Yankovic;  "Things Can Only Get Better" by Howard Jones; "Memphis" by Johnny Rivers for the Look Back Memphis Trivia Contest
CALLERS:
Wis Laughlin, Tax Attorney Memphis, TN (901) 507-4274
Kyle Porter, Branch Manager Sierra Pacific Mortgage, Cordova, TN
_____________________________________________________________________________________
About Clint Cooper:

Facebook: Redeemers Group of Memphis
Twitter @redeemers_group
Instagram @redeemersgroup
Clint was born and raised outside of Nashville, TN and is a graduate of MTSU.

He served in Iraq with the Marine Corps Infantry before returning home to Tennessee to live and work in Memphis.

In Nov 2007 he started Redeemers Group.  
During his time with Redeemers Group, Clint has published several articles on his areas of expertise. Most recently his first book entitled "Mold Prevention Science" was published and is used by entire the Basement Systems and Foundation Supportworks' network of dealers to help them communicate with their clients about mold and mold prevention. He teaches CE classes for Memphis Areas Association of Realtors several times per year.
He has also earned the following certifications and licenses:
Basement Systems Waterproofing Certification

Basement Systems Crawl Space Repair Certification

Foundation Supportworks Diagnostics School Certification

National Association of Mold Remediators and Inspectors License

Blue Institute- LEED Training Certification, Member ID#:

Green Building Council, Certification

TN State Board for Realtors CE Authorized Instructor
Clint lives in Germantown, TN with his wife and two children.  
ABOUT JO GARNER-MORTGAGE LOAN OFFICER: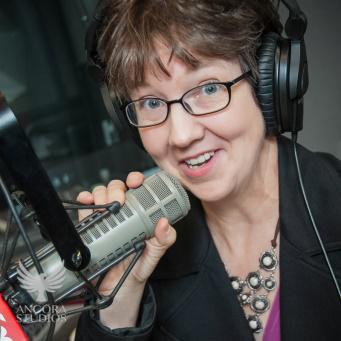 WHAT DO YOU WANT TO ACCOMPLISH WITH YOUR MORTGAGE?
www.JoGarner.com (901) 482 0354 jo@jogarner.com twitter @jogarner NMLS# 757308
"Whatever YOUR personal priorities are, my job is to help you get the mortgage terms that will give you bragging rights when you talk about it and help you score on hitting your goals ."
As a mortgage loan officer, my job is to help you get to the benefits you want from your financing terms. What is most important to you? I can help you find the financing terms that will help you get to what you want. What is your comfort level on a house payment? How much are you comfortable paying down,? What type of financing do you need to get the house you want to buy or refinance?
Different clients have different priorities in life—some are buying their first home with very little down payment funds. Some are recovering from medical challenges, divorces or preparing to send children to college and some are embarking on a long term goal of buying properties to build rental income."
Jo Garner is a mortgage officer with extensive knowledge in tailoring mortgages to her customers who are refinancing or purchasing homes all over the country. She offers conventional, FHA, VA or other loan programs for refinancing and purchases.
Jo can help you look at rent vs buy, when it makes sense to refinance, how to get the best deal on your home purchase financing.
Jo Garner has been in the real estate/financing business for over 25 years.  She got her start in Portland, Maine where she first began her real estate career. She received her real estate education from the University of Southern Maine  and was personally mentored in San Diego, California  by Robert G. Allen, author of Nothing Down, Creating Wealth and The Challenge.
On moving back to West Tennessee in 1987, she went into business buying and selling discounted owner-financed notes secured on real estate.  In 1990 Jo went to work for a residential mortgage company and has been a mortgage loan officer for over 25 years.  Her goal is to offer excellent, affordable service to her customers, tailoring the loan programs to the specific needs of her clients. 
In addition to her work in the mortgage field, Jo Garner  is the primary sponsor and founder of Talk Shoppe in Memphis. www.TalkShoppe.com Jo Garner also host the radio show Real Estate Mortgage Shoppe airing on News Radio AM 600 WREC and iHeart Radio with podcasts and show notes published on www.JoGarner.com