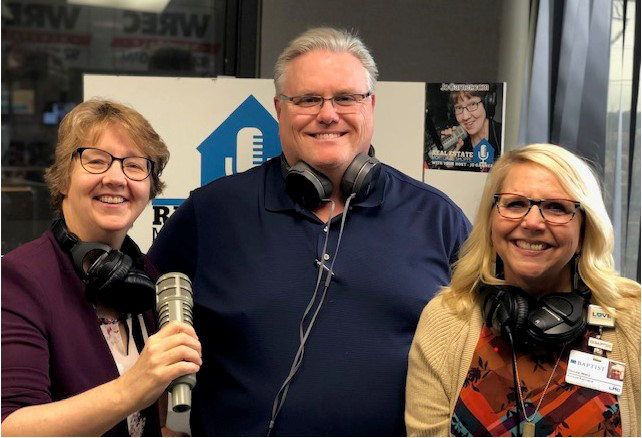 In this show we will be sharing some stories of families who needed to modify living arrangements to help their aging parents. I will be sharing some mortgage programs that can work to finance these living arrangement changes. You will be hearing from some experts in the health care field and the in-home assistance industry.
What do YOU want to accomplish with YOUR mortgage? Let's talk! Call me at (901) 482-0354. Subscribe to get Real Estate Mortgage Shoppe podcasts with show notes weekly at www.JoGarner.com
To Your Success,
Jo Garner, Mortgage Loan Officer NMLS #757308 (currently with Sierra Pacific Mortgage)
WELCOME TO REAL ESTATE MORTGAGE SHOPPE!
Good morning, Memphis! Welcome to our internet listeners and podcast listeners across the 50 states! You're on Real Estate Mortgage Shoppe. I'm your host, Jo Garner, Mortgage Loan Officer. You can connect with me at www.JoGarner.com. Our topic is Financing Resources and Other Assistance For Aging or Handicapped Loved Ones. Subscribe to get Real Estate Mortgage Shoppe podcasts with show notes at www.JoGarner.com Call us while we're live today November 30th, 2019 at (901) 535-9732.
INTRODUCING GREG INMAN OF NEXT DAY ACCESS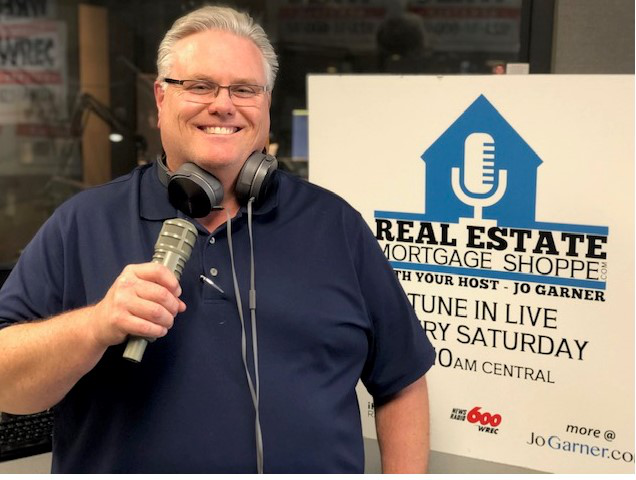 (Jo) Greg Inman of Next Day Access are back in the studio. welcome back to Real Estate Mortgage Shoppe. Your business Next Day Access continues to have an A+ Better Business Bureau rating. You are a great resource for people who need some home modifications to make it safer to remain in their own home. Tell our listeners a little bit about yourself and what products and services you offer to your customers. (Greg introduce himself and lists some of the products and services he offers his customers)
INTRODUCING DENISE WARD OF BAPTIST TRINITY HOME HEALTH & HOSPICE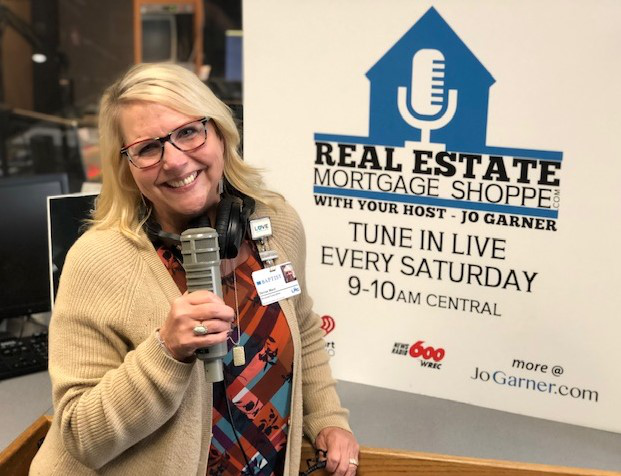 (Jo) Denise Ward of Baptist Trinity Home Health & Hospice. Welcome to Real Estate Mortgage Shoppe. You are a great resource in multiple situations for families wanting help when loved ones experience health challenges. Take a moment to introduce yourself and talk about some of the services you offer families. (Denise ntroduces herself and talks about the services Baptist offers families)
INTRODUCING MARY LOU NOWAK OF MID-SOUTH HOME HELPERS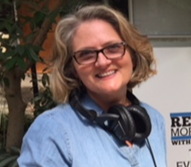 On the phone we have joining us again, Mary Lou Nowak, owner of Mid-South HomeHelpers. Mary Lou it is always great having you back in the Real Estate Mortgage Shoppe studio. You are such an asset when it comes to assisting people to find solutions for the changing needs of aging and handicapped loved ones who need non-medical assistance to remain in their own home. Take a moment and introduce yourself to our new listeners. Talk about some of the services you offer. (Mary Lou introduces herself and talks about her services)
(Jo) Most of our listeners know that I love to talk about my amazing mortgage clients. They had taught me so much over the years with how they respond when life throws its curve balls.
Today, though, I would like to share a personal family story. One very cold day in March of 2013, more than just the frigid air caused a chill to run up and down my neck. I had tried repeatedly hour after hour to call my mother at home and there was no answer at the house and not on her cell phone either. Something was wrong. I got in my car and started driving the hour and a half to get to her house out in the country.
When I got out of my car, I could hear her cries for help coming from the garage. She had fallen over five hours earlier and fractured her hip. The ambulance came and the doctors took over. Combined with Mother's other medical challenges, the fractured hip meant Mother would never be able to live alone.
Like many families, my sister and I had to make some snappy decisions. My sister worked in the health care field and arranged for Mother to move to an assisted living facility following her rehab. It was obviously going to be a long-term expense and I knew we couldn't opt for a short-term solution to a long term problem to help cover the costs.
We sold some items and stored others and rented Mother's house to tenants who paid enough rent to help offset some of Mother's expenses. I told Mother, " You took such good care of your house for so many years. Now it is time for your house to take care of you." For us, getting ongoing rental income from Mother's house was the perfect long-term solution to match the long-term challenge.
Today mother lives in a tiny house close to family and friends where she gets 24/7 help and can enjoy having her own home again. She calls the tiny house her "doll house." After a few years staying in the assisted living facility, Mother's situation changed and buying a tiny house later became a better solution for Mother and much for cost-effective too.
What do YOU want to accomplish with YOUR mortgage? MAKE YOUR PLAN. LET'S WORK YOUR PLAN. IF THE DEAL WORKS FOR YOU TODAY, LET'S DO IT TODAY. Connect with me at www.JoGarner.com. Email me at Jo@JoGarner.com or just call me at (901) 482-0354.
You're on Real Estate Mortgage Shoppe. I'm your host, Jo Garner, Mortgage Loan Officer. What do YOU want to accomplish with your mortgage? Make your plan. Let's work your plan if the deal works for you today, let's do it today. When we come back Denise Ward, Greg and Kelly Inman and Mary Lou Nowak will be talking about some solutions they offer that have helped many families needing to make life changes.
THE LOOK BACK MEMPHIS TRIVIA CONTEST
2nd segment after 9:15 break: Our Look Back Memphis Trivia Contest is brought to you by notable Memphis historian, Jimmy Ogle. Google Jimmy Ogle and Pink Palace to find Jimmy's entertaining presentations on Memphis history. For information about Jimmy Ogle, go to www.JimmyOgle.com . The Look Back Memphis Trivia Contest is sponsored by John and Jennifer Lawhon of Lawhon Landscape (901) 754-7474 the Lawhon's can help you plan your landscaping if you have a BIG, BIG project or a smaller project or you can do the big project in phases . The Lawhons are giving away a $25 gift card to the first person with the correct trivia answer. If you know the answer to our trivia question, call us at 901 535 WREC 901 535-9732.
Garner # 165 * 11/30/19
Shelby County
Question: Memphis, and others, is very glad to call me "home" for 200 years. Who am I?

Hint: I am the first of my kind in Tennessee, west of the Tennessee River.

Hint: My 200th birthday was November 24 (this year – 2019).
Hint: My name sake is a veteran of the Revolutionary War and the War of 1812.Final Hint: I am the largest of my kind in the State of Tennessee.
Answer: Shelby County and I am named for Isaac Shelby, Governor of Kentucky and U.S. General in both the Revolutionary War and War of 1812. Isaace Shelby was neither a Memphian nor a Tennesseean. In 1818, Shelby and Gen. Andrew Jackson negotiated a treaty with the Chickasaw Nation for all lands west of the Tennessee River to the Mississippi River (6.8 million acres) for a price of $330,000. That land is now 21 counties in what is collectively known as "West Tennessee". Shelby County was founded in 1819, with the town of Memphis being laid out in 1819 and incorporated in 1826.
Shelby County now has seven municipalities incorporated within its boundaries: Arlington (1900), Bartlett (1866), Collierville (1870), Germantown (1841), Lakeland (1977), Memphis (1826) and Millington (1875). Shelby County is the largest county in the State of Tennessee in both population (927,644) and acreage (755 square miles). These seven municipalities and Shelby County recently celebrated Shelby County's 200th Birthday at Shelby Farms Park with an event entitled "CELEBRATE SHELBY".
Jimmy Ogle has retired from walking tours in Memphis. Twelve of his Memphis History lectures entitled Making Memphis – Storytelling by Jimmy Ogle may be viewed for FREE on the internet by Googling "JIMMY OGLE PINK PALACE". View JimmyOgle.com for more information.
___________________________________________________________
TOPICS COVERED BY DENISE WARD, BAPTIST TRINITY HOME HEALTH & HOSPICE
Hospice care is an additional level of home care, which offers patients and families the support of a specially trained team with expertise in pain and symptom management. This treatment is focused on comfort and quality because curative treatments may not be an option. Hospice care can be provided anywhere patients call home, including their home, nursing home and our Baptist Reynolds Hospice House.
Hospice care includes routine care, general inpatient care and respite care. Respite care is short-term care that can be provided based on the patient/family's need. A nurse and the medical director recommend the appropriate level of care for patients. Short-term inpatient care may be necessary for better management of pain and symptoms.
Home Care: Baptist also provides in-home hospice services through West Tennessee and North Mississippi under the Baptist Home Care and Hospice and Baptist Home Care and Hospice name.
Palliative care provides patients who are diagnosed with a chronic or life-limiting condition with the following services, in an inpatient hospital setting:
Advance care planning
Do-not-resuscitate status clarification
Symptom management
Family support to guide decision-making
End-of-life care for patients not appropriate for hospice
Inpatient or home-hospice coordination
Spiritual support
Baptist Memorial Health Care has partnered with LHC Group to provide home care services for our patients. Skilled nurses, therapists and other medical team members provide temporary rehabilitative and curative care. Baptist Home Care staff are available 24 hours a day, seven days a week, and are covered by Medicare and many private insurance plans. Skilled nurses and therapists work with a multidisciplinary team to provide care that helps patients manage their own health where they most want to be — at home. Home care includes medication management, disease education, and teaching caregivers and patients how to assist with wound care and therapies and helping patients feel their best. Our therapists can help patients get stronger while recovering from surgeries and falls. We also assist patients with activities of daily living so they can be as independent as possible.
Home Care Patient Criteria
Patients must be homebound. According to Medicare, this means a patient may leave the home only infrequently, and it must require taxing effort to do so.
Patients must have a need for "skilled" services: physical therapy, occupational therapy, speech therapy or skilled nursing.
Medications are not covered as part of home care services, though certain supplies are.
Home Care Services
Skilled Nursing
Physical Therapy
Occupational Therapy
Speech Therapy
Wound Care
IV Therapy
Postsurgical Care
Certified Nursing Assistant Care
TOPICS COVERED BY NEXT DAY ACCESS- THE INMANS
What products and services are offered by your company?
Stair lifts, chair lifts, grab bars, walk-in tubs, wheel chair access and ramps and more
Who would benefit from your products and services? Someone who needs modifications to their home to comfortably and safely live there. Temporarily or permanently
Can you choose to rent or buy these modifications? If you have had surgery or broken your leg, you may only need these modifications temporarily. You have the option to rent the equipment and give the equipment back when you don't need them anymore. If you need to modifications permanently, you have an option to finance the purchase through Next Day Access or pay cash.
Give an example of how your company has helped others. Greg tells story of how one of his clients had knee surgery. They were able to get the modifications done quickly and temporarily so she could use the equipment until she recovered.
TOPICS COVERED BY MARY LOU NOWAK, MID-SOUTH HOME HELPERS
What kind of services do you offer your clients? Non-medical assistance in the home. They can help your loved one with the daily activities of life-preparing light meals, eating, bathing, toileting, doing errands, going to doctor appointments and more
Share some stories of how Mid-South Home Helpers have helped their clients? When family caregivers need to go to their jobs to work, Home Helpers can come in and take care of their loved one, giving family caregivers, a break and peace of mind.
What are some other ways you have helped your customers outside the normal services you offer at your agency? Mary Lou has been known to help people who are filing long term care claims, showing them ways to file that allow them to use every cent possible of the long term care insurance policy without leaving money on the table.
___________________________________________________________
TOPICS COVERED BY JO GARNER, MORTGAGE LOAN OFFICER
What mortgage programs are popular for older borrowers making transitions in housing arrangements:
Reverse Mortgage- Let me introduce you to Ms. Opal Osborn. Let's start with Opal Osborn's story. Ms. Osborn's husband of 50 years had passed away. She did not have much money left after her husband's death, but she owned her home worth about $175,000 free and clear.
Her son called me after listening to Real Estate Mortgage Shoppe, radio show I host, and told me his mother wanted desperately to continue living in her home but needed money to make some repairs and, after her husband passed away, she lost some of the income they had been enjoying. She was going to be forced to move unless we could find a solution.
After checking into some things, we were able to get Ms. Osborn approved for a reverse mortgage where she could get part of the money upfront to make the needed repairs on her home and then she could receive income each month from the reverse mortgage program. The reverse mortgage was a god-send for Ms. Osborn.
Cash Out Refinance vs Home Equity Line of Credit:
Linda Lovelace's story
Linda Lovelace (not her real name) called me and told me that she and her adult daughter were pondering some options around possible living arrangements once Linda retired from her career. They were trying to decide whether Linda should downsize and buy a smaller home or invite her daughter and son-in-law to go in together with her to buy a larger home with a mother-in-law wing and sell Linda's home.
Ms. Lovelace called me with this dilemma-should I stay or should I go? Her daughter's family really liked the old home place where Linda was already living. They liked the land and the pond and woods out back and the layout of the house.
Ms. Lovelace had a licensed contractor come out to her current home and look at the feasibility and costs of separate living unit to the existing homeplace so that Linda could have her private space separate from other family members.
The family looked at other homes and got estimates on what it would cost with money down and payments per month on other homes with the right layout and proximity to work and shopping and doctor's offices. They compared these numbers to what it would costs to remodel and add the extra living space onto Linda's existing home. The decision ended up being to make the modifications to the old home place and for everyone to live in remodeled existing home instead of moving.
They compared doing a cash out refinance on the home to get the funds to remodel or getting an interest-only home equity line of credit to cover the costs of remodeling.
Here are some questions they considered when deciding between using a fixed rate cash out refinance vs a variable rate home equity line:
Cash out Refinance on fixed rate mortgage-How long did they plan on keeping the home? If they planned on keeping the home for 5 years or more, the fixed rate cash out scored some positive points because the interest rate risk was zero since the rate would be fixed and would never go up. With the right pricing on the cash out refinance, keeping the house for five years or more justified the investment for the refinance cost.
Variable-rate Home Equity Line- Could Ms. Lovelace afford to liquidate some of her investments to pay off a variable rate home equity line of the market rates started shooting upward? With more-than-adequate investments over and above what would be needed to cover living expenses, the variable rate equity line might work if the home equity line did not include any upfront cost. Ms. Lovelace told me her investments were in a retirement fund. She said, she was not comfortable getting a home equity line with a rate where payments could go up because she did not ever want to be forced to liquidate a large chunk of her retirement fund to have to pay off a variable rate credit line if the payments got too high for her to handle. She said she did not like the possible tax ramifications.
Researching Cost For Remodel-Ms. Lovelace and her family considered what changes or upgrades they needed to make to the old homeplace to get the looks and layout to work for their family and the separate wing where Ms. Lovelace would live. She wanted to go ahead and make her part of the home wheel-chair accessible with other handicap accessible features, like grab bars in the bathroom and a walk-in tub etc.
The family did some comparisons with professional cost estimates of renovation and remodeling to stay in the old home.
They considered how long it would take to get the renovations completed
They consulted with some real estate professionals to make sure the renovations would not cause their home to be overbuilt compared to other homes in their neighborhood. They did not want to make it difficult to resell and get their investment back one day.
Using Rental Income From The Existing Home to Fund Other Living Arrangements:
Earlier in this show I shared a personal family story about the day our lives were changed, and my Mother's life was changed too, in an instant. My sister and I were faced with some very big decisions that we had to make really quickly. I remembered some wisdom that a financial advisor had given to me years ago. "Never use a short-term solution to solve a long-term problem."
My mother suddenly needed help with everyday living, and she would need help for a very long time. In trying to decide how to help fund her assistance, it was clear that selling her home was not the long-term solution we needed. She had taken good care of her house for many years. Now it was time for her house to take care of her.We hired a reputable property management company to put some quality tenants in Mother's house. The rent income from her home has helped fund the cost of Mother's care for years in an assisted living facility. Later she was able to get her own little tiny house near friends and family members.
REAL ESTATE TIP OF THE WEEK (Greg and Kelly, Denise Ward and Mary Lou each share a real estate related money-saving or time-saving tip):
ANNOUNCEMENTS:
Talk Shoppe offers free networking & education to anyone interested in real estate or in business. Talk Shoppe meets every Wednesday 9A-10A CT at ServiceMaster by Cornerstone at 9575 Macon Rd Cordova, TN (corner of Big Orange and Macon Rd.) This Wednesday December 4th, 2019 "Water Disasters-How to Avoid, How to Mitigate, and How Insurance Companies Handle Water Claims" presented by Brett Carter, Service Master by Cornerstone , 901-6249200, and Lynn McDonald of the Erin McDonald Insurance Agency, 901-849-7101
Talk Shoppe events are free thanks to supporters like Tim Gilliland of www.BackupRX.com When you need to recover lost data on your computer, you will feel very thankful when you call Tim at BackupRX and simply download all your data and system files immediately when you need it. Contact BackupRX about getting your data automatically backed-up at www.BackupRX.com
Thank you to Trevor Day for creating terrific green screen online promos for Talk Shoppe's sponsors. Congratulations on starting your real estate career buying houses. www.RiverSurgeProductions.com
2. Jack's Challenge. Who do you know who is going through a hard time this holiday season? Invite them out for coffee. Spend time listening to them and being the friend they need. You may never know this side of heaven the positive difference you can make.
4. Subscribe at www.JoGarner.com and you can get our weekly blog posts with podcasts conveniently in your inbox.
5. Real Estate Mortgage Shoppe reminds you to MAKE YOUR PLAN. LET'S WORK YOUR PLAN. IF THE DEAL WORKS FOR YOU TODAY, DO IT TODAY.
SPECIAL NOTE: REAL ESTATE MORTGAGE SHOPPE RECOMMENDS THAT YOU CONSULT WITH A FINANCIAL, LEGAL OR OTHER CERTIFIED, LICENSED PROFESSIONAL BEFORE ACTING OR INVESTING ON ANYTHING YOU HEAR OR SEE FROM THE CONTENT ON THIS SHOW OR BLOG POSTS. THE INFORMATION WE SHARE ON REAL ESTATE MORTGAGE SHOPPE IS GENERAL IN NATURE MEANT FOR GENERAL EDUCATIONAL PURPOSES ONLY. ALL EXAMPLES GIVEN FOR ILLUSTRATION PURPOSES ON REAL ESTATE MORTGAGE SHOPPE AND ARE BASED ON TRUE STORIES BUT WE USE FICTIONAL CHARACTERS AND DO NOT DIRECTLY REFLECT REAL PEOPLE OR EXACT DETAILS IN ANY OF THE SITUATIONS.
QUOTE CORNER:
Ann Landers "At age 20, we worry about what others think of us. At age 40, we don't care what they think of us. At age 60, we discover they haven't been thinking of us at all."
Booth Tarkington " Cherish all the happy moments, they make a fine cushion for old age."
____________________________________________________________________________________
REJOINDERS:
Jackie Woodside, Malborough, Massachusetts, author of Calming the Chaos
Mark McLaurine, Refrigeration Unlimited www.myhvacman.com
Nita Black, business strategist. Make money online sharing your knowledge and skills at www.901elearn.com
Transitional Music: Transitional Music: "Good Ole Days" by Roger Miller; "Remember Song" by Tom Rush; "Forever Young" by Rod Stewart
______________________________________________________________________
ABOUT DENISE WARD, BAPTIST TRINITY HOME HEALTH & HOSPICE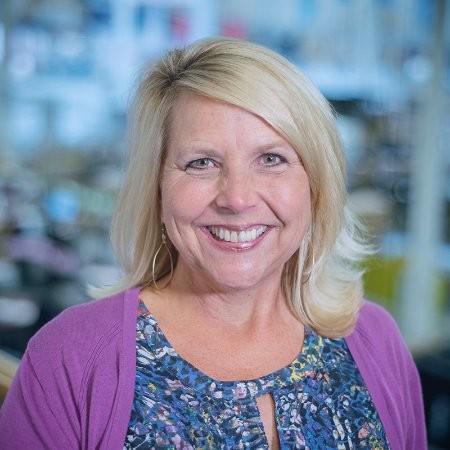 901-268-6584
Over 15+ years in the medical field, most recently with Baptist Trinity Home Health and Hospice as an Account Executive helping to educate physicians, medical staff and families on how to navigate the appropriate medical care though out the journey of life and when to transition into end of life care.
ABOUT GREG AND KELLY INMAN: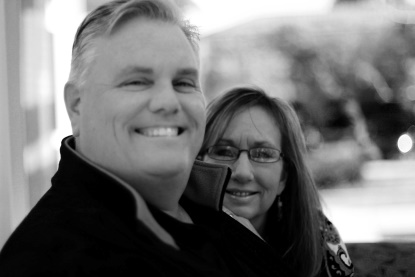 Greg Inman is the local franchise manager for Next Day Access, where he oversees sales, marketing, service management and hiring. Next Day Access offers wheelchair ramps, stair lifts, bathroom safety products and other accessibility products for people with disabilities or accessibility challenges.
Greg's hometown is Memphis, TN where he has been an entrepreneur and business owner most of his professional career. He was co-owner of Inman-Murphy Termite and Pest Control for more than 12 years, as well as founder and owner of GospelGigs.com, which he still owns and manages.
Greg has been married to his lovely wife, Kelly, for 26 years. They have four boys: Alex, 25; Parker, 22; Dawson, 20; and Harrison, 18. Alex and his wife, Rachel, have given them their first grandson (Micah) and Parker and his wife, Aubri, gave them their first granddaughter (Sophia)
3150 Stage Post Dr STE 103
Bartlett, TN 38133-4050
Email this Business
(901) 881-6769
ABOUT MARY LOU NOWAK –MID-SOUTH HOME HELPERS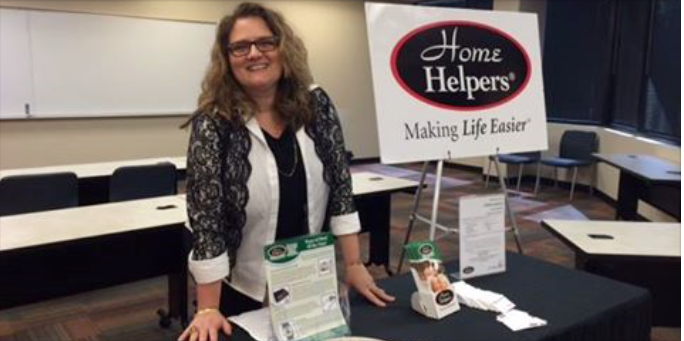 Mary Lou Nowak is a professional who began client care at a 500 bed community hospital in 2001 and since, while working with seniors and their families as owner of Mid-South Home Helpers. Mary Lou knows what to do when it comes to providing non-medical assistance to your aging or handicapped loved one to allow them to remain safely and comfortably in their own home. Mary Lou is also an expert in expediting long term care insurance policies saving families thousands.
Mid-South Home Helpers – (901) 414-9696
ABOUT JO GARNER-MORTGAGE LOAN OFFICER:
WHAT DO YOU WANT TO ACCOMPLISH WITH YOUR MORTGAGE?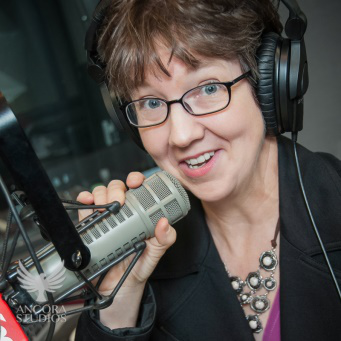 www.JoGarner.com (901) 482 0354 jo@jogarner.com twitter @jogarner NMLS# 757308
"Whatever YOUR personal priorities are, my job is to help you get the mortgage terms that will give you bragging rights when you talk about it and help you score on hitting your goals ."
As a mortgage loan officer, my job is to help you get to the benefits you want from your financing terms. What is most important to you? I can help you find the financing terms that will help you get to what you want. What is your comfort level on a house payment? How much are you comfortable paying down,? What type of financing do you need to get the house you want to buy or refinance?
Different clients have different priorities in life—some are buying their first home with very little down payment funds. Some are recovering from medical challenges, divorces or preparing to send children to college and some are embarking on a long term goal of buying properties to build rental income."
Jo Garner is a mortgage officer with extensive knowledge in tailoring mortgages to her customers who are refinancing or purchasing homes all over the country. She offers conventional, FHA, VA or other loan programs for refinancing and purchases.
Jo can help you look at rent vs buy, when it makes sense to refinance, how to get the best deal on your home purchase financing.
Jo Garner has been in the real estate/financing business for over 25 years. She got her start in Portland, Maine where she first began her real estate career. She received her real estate education from the University of Southern Maine and was personally mentored in San Diego, California by Robert G. Allen, author of Nothing Down, Creating Wealth and The Challenge.
On moving back to West Tennessee in 1987, she went into business buying and selling discounted owner-financed notes secured on real estate. In 1990 Jo went to work for a residential mortgage company and has been a mortgage loan officer for over 25 years. Her goal is to offer excellent, affordable service to her customers, tailoring the loan programs to the specific needs of her clients.
In addition to her work in the mortgage field, Jo Garner is the primary sponsor and founder of Talk Shoppe in Memphis. www.TalkShoppe.com Jo Garner also host the radio show Real Estate Mortgage Shoppe airing on News Radio AM 600 WREC and iHeart Radio with podcasts and show notes published on www.JoGarner.com