Are you looking for a bargain real estate property even in the midst of high demand and low inventory? Bargains can still be found.
(1) Silvana Piadade will be walking us through how to make an offer and purchase real estate at a short sale.
(2) I will be covering some important tips on getting a mortgage to purchase a short sale home.
(3) If you know someone who is in danger of losing their home, we will have some advice on ways they can avoid losing their home or going through the dreaded foreclosure process.
Let's stay connected! Subscribe at www.JoGarner.com and we will send you our weekly podcasts, blogposts and show notes.
To Your Success,
Jo Garner, Mortgage Loan Officer #757308 (901) 482-0354 jgarner@getevolved.com
______________________________________________________________________________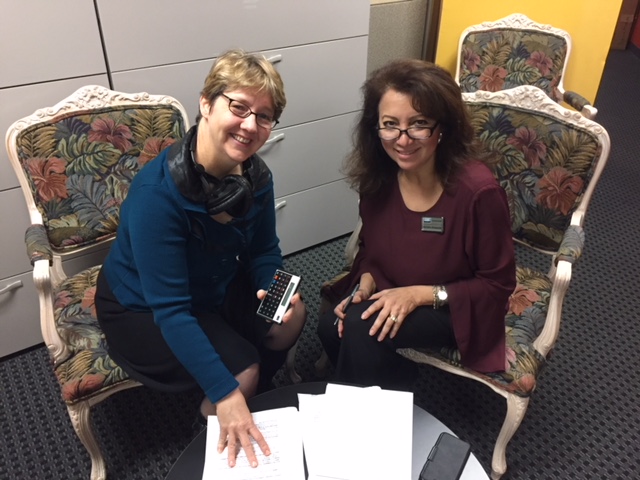 GREETINGS TO OUR RADIO AND PODCAST LISTENERS!
Good morning, Memphis! Welcome to our listeners across the 50 states! You're on Real Estate Mortgage Shoppe. I'm your host, Jo Garner, Mortgage Loan Officer. You can connect with me at www.JoGarner.com. Our general topic is HOW TO GET A GREAT DEAL ON REAL ESTATE BUYING A SHORT SALE PROPERTY
What kind of deal do you want to get buying a short sale property? Do you have a question or comment that can help our listeners? Call us in the studio while we are live today January 27th, 2018. Just call (901) 535-9732. Our just text me at (901) 482-0354. Subscribe at www.JoGarner.com and we will send you our weekly podcasts and blog post with show notes. We would love to stay connected with you.
IMPORTANT STUFF YOU WILL GET FROM THIS REAL ESTATE PODCAST
Are you looking for a bargain real estate property even in the midst of high demand and low inventory? Bargains can still be found.
(1) Silvana Piadade will be walking us through how to make an offer and purchase real estate at a short sale.
(2) I will be covering some important tips on getting a mortgage to purchase a short sale home.
(3) If you know someone who is in danger of losing their home, we will have some advice on ways they can avoid losing their home or going through the dreaded foreclosure process.
SILVANA PIADADE, REALTOR AND CERTIFIED DISTRESSED PROPERTY EXPERT
Our short sale expert is sitting in the co-host chair today. Silvana Piadade of Coldwell Banker Collins-Maury has 13 years experience as a realtor and has earned her broker's license and many awards and credentials including Certified Distressed Property Expert. She listens, she cares, she delivers. It is great having you with us on Real Estate Mortgage Shoppe, Silvana. Tell us a little bit about yourself and what you do for your real estate clients. (Silvana talks about herself and what she does for her clients—)
JO GARNER, LICENSED MORTGAGE LOAN OFFICER
(Jo) Almost 30 years ago I was at a cross roads in my career. You know that place where you know you need to pick a road that will help you live a happy life but something that, you know, you love doing so much you would do it free it you didn't like to eat and live indoors. I had my real estate license in the beginning but people got irritated with me because they said I had almost no navigation skills and no GPS back then.
What I really loved doing the most was finding ways to make different financing deals work for home buyers. Home buyers were people who were on a journey to purchase one of the biggest investments in life, but most importantly it was the home where their children would grow up and family memories would be made.
So it's important on this show today about how to purchase a house at a short sale that we are respectful of the fact that, when a homeowner is having to sell their home through a short sale, that means that family is probably in a distressed situation where they can't sell the home for enough to pay off their mortgage and the mortgage company is having to agree to accept less than they are owed. Silvana, describe to our listeners what a short sale situation looks like to the home owner, to the bank and to the person making an offer to purchase the home.
SILVANA SHARES A REAL ESTATE STORY ABOUT A SHORT SALE CLIENT
(1) her description of what a typical situation causing a homeowner to have to sell as a short sale
(2) Describe it from the bank's perspective—what the bank's needs are
(3) Describe what a typical home buyer wants from a short sale deal and what they reasonably can expect from the Memphis MSA market
WHAT TO DO TO AVOID FORECLOSURE ON YOUR HOME
(Jo) First of all, if you know someone who is going through a rough time and is about to lose their home to foreclosure, contact your mortgage lender right away. You need to talk to both the Mitigation Department (the people who work with you on a payment plan or modification plan that would allow you to pay less on a payment and still keep your home.)
But talk with the Foreclosure department at the same time. Foreclosure departments are bad about pulling to trigger on foreclosure without communicating with the people trying to set up new payment plans. Talk to both your mortgage company's Mitigation Department AND their Foreclosure Department. You can also seek help from the HOPE LINE (888) 995-HOPE to get counsel from a HUD approved home loan counselor.
You're listening to Real Estate Mortgage Shoppe. I'm Jo Garner, your host, licensed mortgage loan officer. What do YOU want to accomplish with your mortgage? Connect with me at www.JoGarner.com or call me the old fashioned way on the phone (901) 482-0354. MAKE YOUR PLAN. LET'S WORK YOUR PLAN. IF THE DEAL WORKS FOR YOU TODAY, LET'S DO IT TODAY. When we come back from this break, we will be sharing some successful strategies for getting a bargain buying real estate on a short sale.
LOOK BACK MEMPHIS TRIVIA CONTEST
2nd segment after 9:15 break: Our Look Back Memphis Trivia Contest is brought to you by notable Memphis historian, Jimmy Ogle. Jimmy Ogle offers free historic walking tours downtown in the spring and fall. For information about Jimmy Ogle, go to www.JimmyOgle.com . The Look Back Memphis Trivia Cost is sponsored by John and Jennifer Lawhon of Lawhon Landscape (901) 754-7474 the Lawhon's can help you plan your landscaping if you have a BIG, BIG project or a smaller project . The Lawhons are giving away a $25 gift card to the first person with the correct trivia answer. If you know the answer to our trivia question, call us at 901 535 WREC 901 535-9732.
Imperial Bowling Center
Question: In 1959, I opened as a 24-hour-per-day facility along Summer Avenue. Who am I?
Garner # 119 01/27/18
Imperial Bowling Center
Question: In 1959, I opened as a 24-hour-per-day facility along Summer Avenue. Who am I?
Hint: I closed my doors to the public in 2009 but in my hey-day was a hub for people of all ages who came for recreation
Hint: I boasted an in-house restaurant that did not serve alcohol.
Hint: I made a child care facility available for parents' with children to get a break to enjoy good food and recreation
Final Hint: In 1960 I hosted the first Professional Bowling Association National Championship. .
Answer: Imperial Bowling Center.
Jimmy Ogle gives free outdoor walking tours on the sidewalks and parks in Downtown Memphis during year, with the next being The Judge D'Army Bailey Courthouse Tour at 12:00 noon on Thursday, January 18 (meet at the steps at the Southwest Corner, Second & Adams). Go to jimmyogle.com for more information.
___________________________________________________________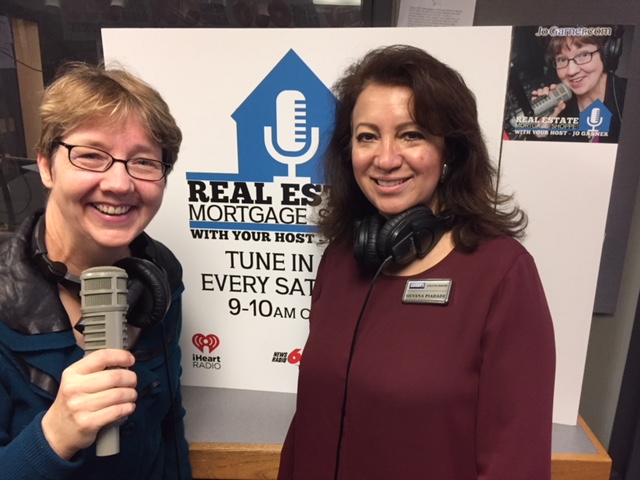 QUESTIONS ANSWERED BY SILVANA PIADADE:
1. Give some examples of the terms you have seen on short sale purchases in the Memphis market over the last couple of years.
A. What range of discounts do you see buyer's get on a home that needs repairs and fixing up? Give some examples
B. How much discount (if any) do you see on homes that do not require repairs? Give examples
C. How long does it take from
D. when the buyer makes an offer until the bank agrees to terms and allows the loan to close?
2. Where can real estate investors and other aspiring home buyers find out the quickest about the availability of a home selling at short sale?
3. Have you ever seen banks require real estate investors to wait 10 or 20 days before making an offer to first give a chance to people who plan to occupy the house as their primary residence a chance to make their offers first?
4. Does the home seller's mortgage company do a home inspection or appraise the home before they agree to let it go on the market?
5. HOW LONG DOING SHORT SALES?
a. I started in 2004 well before the credit crunch and the collapse of the housing market. Nobody new anything about short sales but because one of my clients lost his job of many years, plus the difficulty with the language barrier; they were in a real bind, I felt very bad for them and decided to get involved. I was fortunate that the lender at that time offered this solution and took the time to educate me in the process.
6. WHAT IS A SHORT SALE?
a. A short sale occurs when the homeowner owes more to the mortgage company than the current market value of the home.
b. The negotiation process takes place with the homeowner's mortgage company or companies to accept less than the full balance of the loan. When the short sale is accepted, a buyer closes on the property and the property is "sold short".
7. TWO MAJOR CONSEQUENCES OF A SHORT SALE:
a. Mortgage Forgiveness Debt Relief Act of 2007 – debt forgiven was "cancelled" and required to be claimed as 1099 income.
b. Deficiency judgement –In most short sales the lender waives the right to Deficiency. In almost all cases a short sale will result in lower possible deficiency judgement.
c. Credit score drops 150 points or more
8. WHO QUALIFIES FOR A SHORT SALE
a. A homeowner who is financially upside down (could be the result of a loss of employment, death of one of the borrower, illness, etc. Each case is unique and requires a clear understanding of the borrower's situation.
b. There must a HARDHIP
9. THE SHORT SALE PROCESS:
a. The lenders requires extensive documentation to validate the hardship (some example of documents required)
i. Income Taxes
ii. Bank Statements
iii. IRA Statement
iv. Savings Accounts
v. A list of all debts (basic P&L statement)
vi. A hardship letter explaining in detail their situation
vii. Many other required disclosures and a third party authorization giving the agent authority to negotiate on their behalf.
10. FORECLOSURE vs SHORT SALE:
a. Foreclosure is a process
i. Default, legal notice, bank sale or auction date, redemption period
ii. Credit scores can be lowered by 300+ points
iii. Not legible for a government insured loan for 5 to 7 years (only 3 years in a short sale) *** QUESTION FOR MORTGAGE LOAN OFFICER
iv. Some employers run credit checks and a foreclosure can put a current position in jeopardy
v. Foreclosure homeowner is evicted, in a short sale, the homeowner gives possession to the new buyer at closing
b. Benefit of a short sale – you sell your home and don't pay the brokerage fee, it is paid by the lender – it is a win-win situation and a dignified way to leave your home.
11. CLIENT STORY: I will share a brief short sale story of one of my clients with a difficult situation, job problems, lost employment, disability, health issues, etc. Sold her home in a short sale and she was able to obtain a new mortgage last year and settled into her new beautiful home.
Silvana Piadade, CRS, ABR, CDPE, MRP, CPRES
Broker
TN Company Lic# 257511
TN Agent Lic# 289316
Coldwell Banker Collins-Maury Realtors
Ofc 901-259-8550
Cell 901-647-6661
E-fax 888-965-9104
www.FindHomesinMemphis.com
CB International President's Elite Award 2015-2014
2016 Real Trends – Best Real Estate Agents in America
Client Reviews: https://www.zillow.com/profile/user8150076/#reviews
___________________________________________________________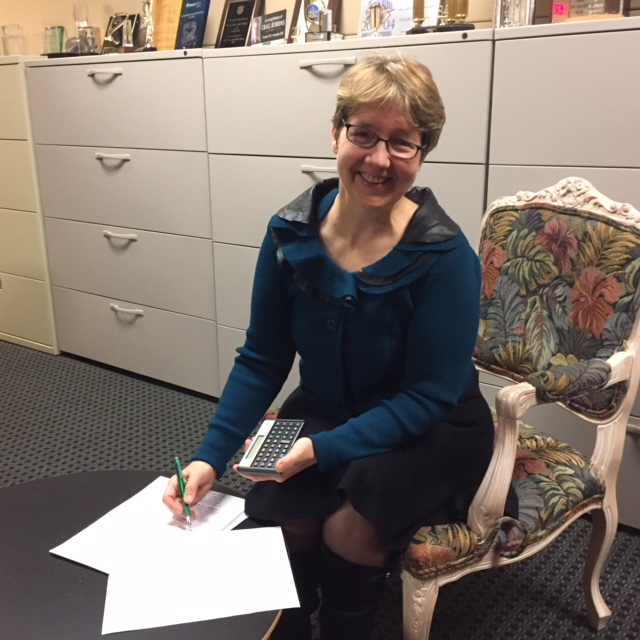 QUESTIONS ANSWERED BY JO GARNER:
1. Jo talk about two basic types of short sale home buyers.
(A) People buying with the intention to live there as their primary residence.
(B) Real estate investors looking for a bargain on the price and the terms when they buy a short sale.
2. Mortgage Financing that fits the type buyer.
A. I have gotten loans approved and closed for people buying a short sale home for the purpose of moving into the home and living their as the primary residence. Occasionally, the buyer makes an offer, gets his offer accepted and closes in 30 to 45 days. But closing quickly is rare.
On short sales, since the bank is having to agree to accept less on the sale of the home than is owed on the owner's loan, committees are involved and trying to negotiate with a committee rather than one person can take a long time—sometimes several months. So, if you are in a hurry to close and move in, you might better stay away from short sale houses.
I remember one particular customer that wanted to buy a house for a primary residence. The detached garage was going to be perfect for his work shop and the house was close to his wife's work and schools. Since this couple was renting month-to-month from their current landlord, it was no problem to go back and forth with the bank for a month or two.
However, after going back and forth for 7 or 8 months with negotiating a price and terms, and having to keep updating the pay documents and bank documents with the lender, these buyers walked away and stopped trying to negotiate, settling for a more traditional seller. But buyers can also be tenacious and stick with the negotiating process through sweat and tears until their own celebration day when they go to the title company, sign loan papers and get the keys to their new home.
Reasons for the delay can be because the short sale house has multiple liens filed against it. The owner of the home may be in bankruptcy or the bank wants more money to sell. There may be repairs needed on the house that neither the owner of the home, their mortgage company nor the buyer are willing to pay to have fixed at the current offer terms. Being able to review a professional home inspection can help because everyone is clear on what repairs are minor and which ones need repairing before closing.
B. The other group of short sale home buyers are real estate investors who intend to buy the home and use it as an income-producing rental property. Most real estate investors are looking for a discount in price. With the low inventory of homes on the market and the high demand of buyers, it can be more difficult to find a low priced bargain.
Most of the mortgages I have closed or real estate investors buying a short sale home at a big discount are on short sale homes that require a lot of fix up. Some of the homes need a new roof, or replacement of rotted wood. Other common problems are with the plumbing, the electrical or the heating and air unit.
I know investors right here in Memphis who love to buy distressed houses that need a LOT of repairing and renovating. But they know they can buy a house at LOT a bargain price because no one knows how to fix it or finance it. Except I DO know SEVERAL ways you can finance these distressed properties and buy them at a bargain price.
Here's another bit of wisdom from successful real estate investor, John Majalca from the San Antonio area. He got started investing in 2001 and retired in 2006 with $35,000/month in income—that's $35,000 per month in income.
He was not afraid to buy homes with foundation problems at a deep discount, fix the problem for a fraction of the value and rent the house at the top rent rates. John told Inman News, "One man's issues are another man's opportunities."
If the home you are trying to purchase has a lot of repairs needed, like the roof, rotted wood, water, plumbing, electrical or your heating and air system, one common way real estate investors will get their price is terms, is they offer cash to buy the house.
"Wait a minute", you say, "I don't want to have to use any of my own cash." Many of my clients who are real estate investors, have a lines of credit set up to use if they need to pay cash to purchase the home in "As -Is." These investors use a home equity line of credit secured on their own primary residence to pay cash of a rental home, fix up the investment property and either resell it and pay back their home equity loan or refinance to a fixed rate permanent loan for the investment property and pay off home equity line of credit they have on their own primary residence.
One of my regular real estate investor mortgage customers loves to buy houses that need lots of fixing up. She has a knack for seeing a beaten up house like it can look with after getting some tender loving care and a fresh coat of paint. She might buy a home for $45,000 and put $15,000 into renovating it and the house can be worth $80,000 to $100,000 when she is done. Do deals like that enough times and your cash register would be ringing too.
Since most traditional low interest, fixed rate loan programs require the fix ups to be done first before the borrower can get the loan, real estate investors use temporary credit lines to buy fixer-upper homes at a bargain price, renovate and repair them and THEN come to my office for the low interest permanent mortgage.
REAL ESTATE TIP OF THE WEEK (Silvana Piadade shares a tip to people making an offer on a short sale home or any home. Get a strong preapproval letter and be ready to move fast. Silvana shares a story about listing a home a short while ago on a Saturday. In 2 days she had 24 showings on that home and 9 offers.)
ANNOUNCEMENTS:
Talk Shoppe offers free networking & education to anyone interested in real estate or in business. Talk Shoppe meets every Wednesday 9A-10A CT at Pinot's Palette Cordova 8225 Dexter Rd Cordova, TN> This Wednesday January 31st, 2018 "The Mastermind Principle-based on the book Think and Grow Rich by Napoleon Hill.
Thank you to Talk Shoppe's business coach- Eric Eurich, Kaizen award-winning business coach with Focal Point Business Coaching eeurich@focalpointcoaching.com
4. SPECIAL NOTE: REAL ESTATE MORTGAGE SHOPPE RECOMMENDS THAT YOU CONSULT WITH A FINANCIAL, LEGAL OR OTHER CERTIFIED, LICENSED PROFESSIONAL BEFORE ACTING OR INVESTING ON ANYTHING YOU HEAR OR SEE FROM THE CONTENT ON THIS SHOW OR BLOG POSTS. THE INFORMATION WE SHARE ON REAL ESTATE MORTGAGE SHOPPE IS GENERAL IN NATURE MEANT FOR GENERAL EDUCATIONAL PURPOSES ONLY.
4. FOR THIS PODCAST OF REAL ESTATE MORTGAGE SHOPPE AND MORE, GO TO JOGARNER.COM
5. Real Estate Mortgage Shoppe reminds you that MAKE YOUR PLAN, LET'S WORK YOUR PLAN. IF THE DEAL WORKS FOR YOU TODAY, DO IT TODAY!.
QUOTE CORNER:
One of Silvana's favorite quotes: "NEVER GIVE UP"
Benjamin Franklin " Necessity never made a good bargain."
____________________________________________________________________________________
REJOINDERS:
1. Jackie Woodside, Marlborough, Massachusetts author of the book "Calming The Chaos" https://jackiewoodside.com/
2. John Dancy, Certified Agent Auto Appraisal Group Inc (901) 343-2684
3. Dan Sater, Nationally Recognized Credit Expert, Author, Public Speaker www.creditscoringadvisor.com
Transitional Music: "parody "My Foreclosure"(from song MY SHARONA performed by the Knack);
"The Bargain Store" Dolly Parton; "Bargain" The Who; "Memphis" by Johnny Rivers for Look Back Memphis Trivia Contest
______________________________________________________________________
ABOUT SILVANA PIADADE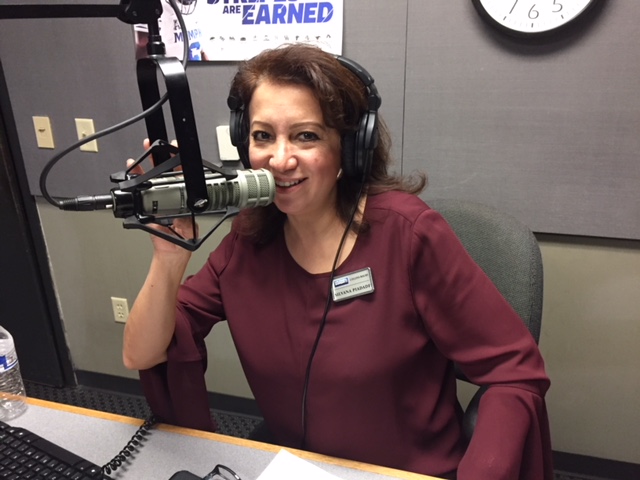 I moved from Houston Texas in 1997, I am married, a mother of a 17-year old Junior attending CBHS high school. I am originally from Latin America (Bilingual) fluent in Spanish. I have 13 years of experience in residential real estate and hold several accreditations but for the purpose of this conversation: CDPE (Certified Distressed Property Expert, my forte in Short Sales. I have also earned every year performance awards from Collins-Maury. In July 2017, I earned my Broker's license. My previous training in customer satisfaction comes from a background in the hospitality industry and most of my clients are direct referrals. I love music and good food. Why me? Because I listen, I care and I deliver.
Silvana Piadade, CRS, ABR, CDPE, MRP, CPRES
Broker
TN Company Lic# 257511
TN Agent Lic# 289316
Coldwell Banker Collins-Maury Realtors
Ofc 901-259-8550
Cell 901-647-6661
E-fax 888-965-9104
www.FindHomesinMemphis.com
CB International President's Elite Award 2015-2014
2016 Real Trends – Best Real Estate Agents in America
Client Reviews: https://www.zillow.com/profile/user8150076/#reviews
CONTACT INFO:
Cell 901-647-6661
Email: piadade@collins-maury.com www.FindHomesinMemphis.com
Facebook: www.facebook.com/silvanainmemphis/ Twitter: twitter.com/spiadade
Linkedin: linkedin.com/in/silvana-piadade-1a58871b/
Instagram: instagram.com/silvanapiadade/?hl=en
__________________________________________________________________
ABOUT JO GARNER-MORTGAGE LOAN OFFICER: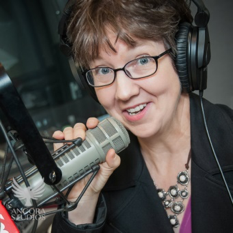 WHAT DO YOU WANT TO ACCOMPLISH WITH YOUR MORTGAGE?
www.JoGarner.com (901) 482 0354 jo@jogarner.com twitter @jogarner NMLS# 757308
"Whatever YOUR personal priorities are, my job is to help you get the mortgage terms that will give you bragging rights when you talk about it and help you score on hitting your goals ."
As a mortgage loan officer, my job is to help you get to the benefits you want from your financing terms. What is most important to you? I can help you find the financing terms that will help you get to what you want. What is your comfort level on a house payment? How much are you comfortable paying down,? What type of financing do you need to get the house you want to buy or refinance?
Different clients have different priorities in life—some are buying their first home with very little down payment funds. Some are recovering from medical challenges, divorces or preparing to send children to college and some are embarking on a long term goal of buying properties to build rental income."
Jo Garner is a mortgage officer with extensive knowledge in tailoring mortgages to her customers who are refinancing or purchasing homes all over the country. She offers conventional, FHA, VA or other loan programs for refinancing and purchases.
Jo can help you look at rent vs buy, when it makes sense to refinance, how to get the best deal on your home purchase financing.
Jo Garner has been in the real estate/financing business for over 20 years. She got her start in Portland, Maine where she first began her real estate career. She received her real estate education from the University of Southern Maine and was personally mentored in San Diego, California by Robert G. Allen, author of Nothing Down, Creating Wealth and The Challenge.
On moving back to West Tennessee in 1987, she went into business buying and selling discounted owner-financed notes secured on real estate. In 1990 Jo went to work for a residential mortgage company and has been a mortgage loan officer for over 20 years. Her goal is to offer excellent, affordable service to her customers, tailoring the loan programs to the specific needs of her clients.
In addition to her work in the mortgage field, Jo Garner is the primary sponsor and founder of Talk Shoppe in Memphis. www.TalkShoppe.com She was also the editor of Power Shoppe, a free weekly e-zine designed for real estate professionals and others indirectly connected to the real estate industry and currently publishes on her blog www.JoGarner.com