When do you need to get private mortgage insurance and how to get rid of it when you don't? In this episode of Real Estate Mortgage Shoppe, you will hear about some interesting and sometimes little-known solutions that allow homebuyers to pay as little as 5% or less down payment on a home and minimize or eliminate altogether the need to pay monthly private mortgage insurance. We will share stories of mortgage clients that opened the door to their new home with big bragging rights and show you ways you can get bragging rights on your home loan too.
What topics on real estate and financing interest you? Let's stay in touch! Subscribe to our weekly podcasts with show notes at www.JoGarner.com . Apply online at https://jogarner.evolve.mortgage and we can talk over the phone too. (901) 482-0354 jo@jogarner.com
To Your Success,
Jo Garner, Mortgage Loan Officer NMLS#757308
Host of Real Estate Mortgage Shoppe
___________________________________________________________________________
Welcome to the show!
Good morning, Memphis! Welcome to our listeners across the 50 states! You're on Real Estate Mortgage Shoppe. I'm your host, Jo Garner, Mortgage Loan Officer. You can connect with me at www.JoGarner.com. Subscribe to get our weekly podcasts and show notes by going to www.JoGarner.com or emailing me directly at Jo@JoGarner.com . Today's episode of Real Estate Mortgage Shoppe is sponsored by Evolve Bank and Trust -The Memphis Mortgage Office If you are looking to ratchet up your mortgage career and have fun doing it, call me at (901) 482-0354 or Chad Irwin at 901 260-1480. Our general topic today, March 24th, 2018, is DO I HAVE TO GET MORTGAGE INSURANCE? HOW DO I GET RID OF IT?
Introducing Kim Miller, Arch Mortgage Insurance
In the studio we have a Kimberly Miller of ARCH Mortgage Insurance Company. Kim is passionate about saving deals for her lenders and helping families live where they want to raise their families or be close to jobs, schools and other loved ones.. Kim, tell us a little bit about yourself and what ARCH MI does for its customers. (Kim introduces herself and ARCH MI -)
(Jo)
__________________________________________________________
TOPICS DISCUSSED BY KIM MILLER:
Let's talk about Mortgage Insurance:
1) What is Mortgage Insurance and why do you need it? (use some examples)
2) Mortgage Insurance products – Let's compare some solutions…Monthly, Lender Paid Single Premium and Borrower Paid Single Premiums (Tell client stories of when each of these programs worked for one client compared to another)
3) Talk about Home Possible program and its advantages and disadvantages. (describe an example of when the Home Possible will work for someone)
4) Tax deductibility of Mortgage Insurance has been extended for 2017 tax returns. (Check with your tax professional for advice on your specific situation.)
5) Biggest question of all– How do you get rid of Mortgage Insurance?
___________________________________________________________
TOPICS COVERED BY JO GARNER:
1. How do you decide which loan program is the best –conventional financing with private mortgage insurance or the government FHA loan program with the double whammy mortgage insurance premium upfront AND monthly?
One reason it is SO important that you work with an experienced reputable loan officer, is when you go to answer this question about which loan program is best for you today and will work for you with your future plans too. Buying a house is one of the biggest investments people make in their entire lives.
Let me introduce you to Henry Harris. Henry is 35 years old and is reinventing himself following a long, drawn out divorce where he had to fight in court to keep custody of his young children. The divorce was finalized with Henry getting to have his children on some weekends and alternating holidays.
Henry wants more than anything in the world to have a home that is a happy place and a safe place for his children to enjoy when they are home with him. Due to legal bills and having to be off work, Henry's credit scores a not great but average between the mid to upper 600's.
We looked at his personal comfort level on a house payment and what he could comfortably pay down on his house and still keep enough in his emergency fund. It was going to really tight to work with his challenges and still get him the house he had his heart set on getting.
We compared the FHA government loan with the conventional loan.
His sales price was $200,000. He wanted to pay the minimum amount down.
He wanted his payments as low as possible because he was under court order to pay hefty child support payments. His credit scores were around 680.
Advantages to using Conventional vs FHA:
A. His payment would be about $15 per month lower than using FHA.
B. The monthly private mortgage insurance would disappear once he paid the mortgage down under 80% loan-to-value. Since values were going up in the neighborhood, it looked like he could probably have the home reappraised in three or four years and hopefully get rid of the private mortgage completely.
C. There was no upfront Private Mortgage Insurance, if he wanted to pay just the monthly until the value got up high enough and his mortgage balance low enough to let the monthly mortgage insurance go away automatically
D. The other advantage to the conventional loan was that he had a choice on how he paid his mortgage insurance. He could pay an eighth to a quarter point higher interest rate and the lender would pay one lump sum upfront at closing so that he would not have to pay any private mortgage insurance at all per month. But… he would be paying a higher note for the life of the loan.
Disadvantages to the conventional loan in Henry Harris's case
A. Henry was uncomfortable paying the 5% down payment on the conventional loan. Plus, the seller on that house did not want to pay a lot of closing costs for Henry. Henry felt he needed a little more left in his emergency fund.
B. The conventional loan was not assumable. Henry liked knowing he had multiple exit strategies should he have to sell in a tighter market in the future.
Advantages of the FHA government loan program for Henry Harris:
A. FHA only required 3.5% down instead of 5%. This would be a down payment of only $7,000 plus some closing costs instead of $10,000 on the conventional program.
B. FHA was an assumable loan for someone who could qualify with Henry's lender to take over the payments. This gave Henry the peace of mind that, if he needed to sell quickly in a down market in the future, he would have that extra exit strategy.
Disadvantages of FHA for Henry Harris:
A. FHA heaped onto the loan TWO mortgage insurance amounts. One was 1.75% of the base loan amount added to the loan called FHA Upfront Mortgage Insurance. In addition to the upfront mortgage insurance, Henry had to pay a monthly mortgage insurance which, for his base loan of $193,000 was about $137/month FOR THE LIFE OF THE LOAN. This monthly mortgage never would go away until the entire loan was paid off because it was a 30 year FHA loan with less than 10% down.
After some consideration, Henry decided he would feel better with the government FHA loan because he was so strapped for cash. He wished he had just a little more money to put down because he would have preferred to not have the 1.75% upfront mortgage insurance tacked onto his loan and having to pay the monthly FHA mortgage insurance for the life of the loan. But Henry said he would be happy getting into his new home. His focus was solely on being the best dad he could be when his children were home.
Borrowers with just a little more money could have easily chosen the conventional loan and avoided the upfront FHA mortgage insurance and monthly mortgage insurance for the life of the loan.
Home Possible 3% Down Payment Conventional Program
A. The special Fannie Mae Home Possible loan product is very lenient on loan guidelines.
B. The private mortgage on the Home Possible loans are lower than other plans. With only a 3% down payment and some closing costs, this product allows home buyers to get into their own homes with very little money down.
C. Another advantage to the Home Possible product is that the borrower is able to see his private mortgage payments be eliminated once his loan amount is 80% or less of the value of the home.
D. The disadvantage to the Home Possible product is that it has income limits for the area where the property is located. In the Memphis MSA the income limit per year is around $58,000. (Henry Harris could not qualify for this product because his income was higher than $58,000 per year. )
REAL ESTATE TIP OF THE WEEK (Kim shares a tip with mortgage borrowers to ask their lender to compare more than one method to pay private mortgage to see which one fits them best. )
ANNOUNCEMENTS:
Talk Shoppe offers free networking & education to anyone interested in real estate or in business. Talk Shoppe meets every Wednesday 9A-10A CT at Pinot's Palette 8225 Dexter Rd Cordova, TN For information about upcoming events and ways to become an exclusive advertiser for your industry, call me, Jo Garner, at (901) 482-0354 or Peggy Lau at (901) 289-0747. For more about Talk Shoppe, go to www.TalkShoppe.com
Talk Shoppe events are free thanks to supporters like Taylor Eason, licensed drone pilot and Talk Shoppe's videographer and social media guy. For telling your story with video, contact Taylor at www.createdflawless.com
Thank you to Peggy Lau, retired US Navy Line Commander and now a very happy representative of World Ventures. Peggy can show you how to earn first-class dream vacations with a one-of-a-kind travel community. (901) 289-0747
2. KIM MILLER TALKS ABOUT THE GREAT RIVER MBA CONFERENCE
Great River MBA Conference https://www.greatrivermba.com/
Facebook: https://www.facebook.com/GreatRiverConference/
LindedIn: https://www.linkedin.com/company/great-river-mba-conference/
Twitter: https://twitter.com/GreatRiverMBA
The speaker line up is fantastic!
Click here to see speaker line up https://www.greatrivermba.com/hold2
Really want to push the Rev It Up Loan Officer Training . a 1 day training event on Monday, April 9th . .you don't' need to attend the conference to participate! As well, I'm teaching the 8 hour CE Course at a significantly reduced price!
3. FOR THIS PODCAST OF REAL ESTATE MORTGAGE SHOPPE AND MORE, GO TO JOGARNER.COM
4. Real Estate Mortgage Shoppe reminds you that MAKE YOUR PLAN. WORK YOUR PLAN. IF THE DEAL WORKS FOR YOU TODAY, DO IT TODAY.
QUOTE CORNER:
Anonymous- We create our tomorrows by what we dream today.
____________________________________________________________________________________
REJOINDERS:
1. Leah Anne Morse, Cartridge World of Collierville, TN. Leah Anne can save you and your business 30% or more by using the latest technology in reusable cartridges. She can show you how to get your printer free. (901)-853-3230
2. Troy and Lynn McDonald, Erin McDonald Insurance Agency (901) 849-7101 You are in good hands with the McDonalds
3. Jana Cardona, Executive Director of Mid-South Business Network International. Build your business with the power of referrals. www.bnimidsouth.com
Transitional Music:
________________________________________________________________________
ABOUT KIMBERLY MILLER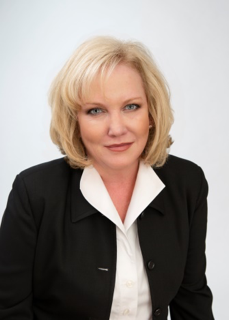 Kim Miller is the Account Manager for Arch Mortgage Insurance in Tennessee. Building upon deeply valued relationships cultivated with over 20 years in mortgage sales, Kim uses her experience and enthusiasm to promote Arch MI's mortgage insurance innovative solutions to support her client's business strategies. Supported by an amazing team at Arch MI, her goal is to provide the Tennessee mortgage community with superior and responsive service along with extremely competitive products for clients and their borrowers.
A graduate of the University of Tennessee in Knoxville, Kim began her career as a Loan Originator moving quickly into Retail Management with Pulte Mortgage! Moving from retail sales, Kim focused her career on B2B sales as the Wholesale Account Executive for SunTrust Mortgage followed by an Account Executive opportunity in correspondent sales with Flagstar Bank. Kim's most important role is that of "Mom" to her two children and she enjoys watching her son play high school basketball and soccer and her daughter play golf as a freshman at Tennessee Tech University!
Account Manager – Tennessee
Arch Mortgage Insurance Company
3003 Oak Road Walnut Creek CA 94597
kmiller@archmi.com | www.archmi.com
Mobile 615.424.1500 |
________________________________________________________________________
ABOUT ARCH MORTGAGE INSURANCE COMPANY

Arch MI is the strong MI partner that can help distinguish you in the 2016 marketplace. Our unique and innovative MI solutions for growing your share of new originations include Arch MI RateStarSM, a dynamic risk-based rates program that more precisely matches MI rates to individual loan risk. archmi.com/ratestar
Great River MBA Conference https://www.greatrivermba.com/
Facebook: https://www.facebook.com/GreatRiverConference/
LindedIn: https://www.linkedin.com/company/great-river-mba-conference/
Twitter: https://twitter.com/GreatRiverMBA
Click here to see speaker line up https://www.greatrivermba.com/hold2
Rev It Up Loan Officer Training – a 1 day training event on Monday, April 9th, , 2018. You don't need to attend the conference to participate! As well, I'm teaching the 8 hour Continued Education Course at a significantly reduced price!
__________________________________________________________________
ABOUT JO GARNER-MORTGAGE LOAN OFFICER: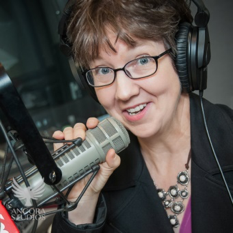 WHAT DO YOU WANT TO ACCOMPLISH WITH YOUR MORTGAGE?
www.JoGarner.com (901) 482 0354 jo@jogarner.com twitter @jogarner NMLS# 757308
Jo describes her job description: "As a mortgage loan officer, my job is to give my client the benefits they want from their financing terms– listening to my client and determine what's of the most value to THEM– What is their comfort level on a house payment, how much are they comfortable paying down, what type of financing do they need to get the house they want to buy or refinance. Different clients have different priorities in life—some are buying their first home with very little down payment funds. Some are recovering from medical challenges, divorces or preparing to send children to college and some are embarking on a long term goal of buying properties to build rental income. Whatever their personal priorities are, my job is to put together a mortgage with comfortable terms that will help them achieve their goals."
Jo Garner is a mortgage officer with extensive knowledge in tailoring mortgages to her customers who are refinancing or purchasing homes all over the country. She offers conventional, FHA, VA or other loan programs for refinancing and purchases.
Jo can help you look at rent vs buy, when it makes sense to refinance, how to get the best deal on your home purchase financing.
Jo Garner has been in the real estate/financing business for over 20 years. She got her start in Portland, Maine where she first began her real estate career. She received her real estate education from the University of Southern Maine and was personally mentored in San Diego, California by Robert G. Allen, author of Nothing Down, Creating Wealth and The Challenge.
On moving back to West Tennessee in 1987, she went into business buying and selling discounted owner-financed notes secured on real estate. In 1990 Jo went to work for a residential mortgage company and has been a mortgage loan officer for over 20 years. Her goal is to offer excellent, affordable service to her customers, tailoring the loan programs to the specific needs of her clients.
In addition to her work in the mortgage field, Jo Garner is the primary sponsor and founder of Talk Shoppe in Memphis. www.TalkShoppe.com Jo is host of Real Estate Mortgage Shoppe and currently publishes on her blog www.JoGarner.com