Today we are shining a spotlight on the places where you can still grab the coolest real estate deals in a red-hot market. Pat Goldstein, realtor with Crye-Leike will be sharing some of her stories from the field. I will be showing you how you can get the financing and some bragging rights when you are done. Mark McLaurine of Refrigeration Unlimited Heating and Air Conditioning has some tips and stories to help you keep your house cool during our sweltering, Southern summer.
Welcome to Real Estate Mortgage Shoppe. What are your specific interests regarding the topics of real estate? Are you a realtor, real estate investor? Are you looking into buying your primary residence or a second home? Are you considering refinancing your home and combining your variable rate credit cards and lines of credit into one fixed rate mortgage?
Let's talk! Call me at (901) 482-0354 or email me at Jo@JoGarner.com. Subscribe to our weekly podcasts with show notes at www.JoGarner.com
To Your Success,
Jo Garner, Licensed Mortgage Loan Officer NMLS# 757308
Online loan app: https://jogarner.evolve.mortgage.com
____________________________________________________________
WELCOME TO REAL ESTATE MORTGAGE SHOPPE—HERE'S WHAT YOU GET
Good morning, Memphis! Welcome to our internet listeners and podcast listeners across the 50 states! You're on Real Estate Mortgage Shoppe. I'm your host, Jo Garner, Mortgage Loan Officer. You can connect with me at www.JoGarner.com. Subscribe at JoGarner.com and get the Real Estate Mortgage Shoppe podcasts with show notes sent right to your inbox. Our general topic today is "HOW TO GRAB THE COOLEST REAL ESTATE DEALS IN A RED-HOT MARKET." If you have a short personal story you want to share about a real estate deal you found recently that gave you some bragging rights, call us while we are live at (901) 535-9732 Today is June 2nd , 2018.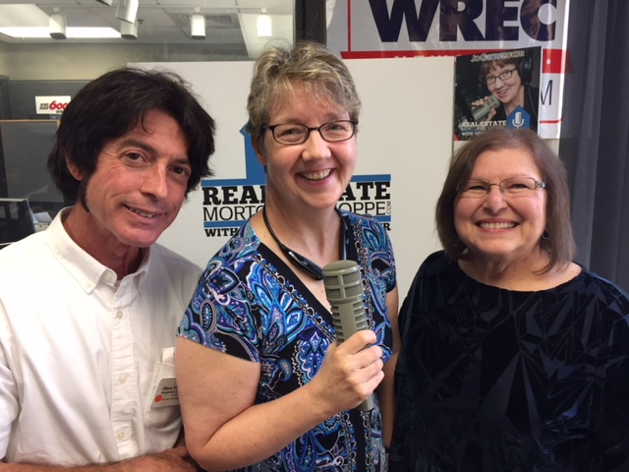 Today we are shining a spotlight on the places where you can still grab the coolest real estate deals in a red-hot market. Pat Goldstein, realtor with Crye-Leike will be sharing some of her stories from the field. I will be showing you how you can get the financing and some bragging rights when you are done. Mark McLaurine of Refrigeration Unlimited Heating and Air Conditioning has some tips and stories to help you keep your house cool during our sweltering, Southern summer.
INTRODUCING MARK MCLAURINE, HEATING AND AIR STRATEGIST
Mark McLaurine of Refrigeration Unlimited Heating and Air-conditioning, you have been really busy lately with this summer heat settling over the Memphis area early this year. You have done a great job for me and for other people I know. Tell us a little about yourself and what you do for your clients? (Mark introduces himself and talk about what services he offers his clients, what sets him apart from others)
INTRODUCING PAT GOLDSTEIN, REALTOR
Also, joining us in the studio is Pat Goldstein, Realtor with Crye-Leike in the Memphis and North Mississippi area. Pat is known as the "Gold Standard in Real Estate." She is also a financial supporter of Talk Shoppe, making networking and education free to our real estate and business community. Pat tell us a little bit about yourself and what you do for your clients. (Pat talks about herself and what kind of services she offers her clients)
THE FIVE THINGS THAT CAN TAKE YOUR AIR CONDITIONING SYSTEM DOWN
(Jo) Everyone at this table is wanting some cool deals in a red-hot market. Mark McLaurine take a moment to share with us some tips on how we can keep the house where we are living now cool when it is sweltering outside.
(Mark McLaurine)
1. Air Flow- If your filters are dirty or there is an obstruction in the duct work, the air flow can be impeded, causing your air conditioning system to not work
2. Condensation—Your airconditioning operates below the dew point, so it creates water in the form of condensation. Condensation must go somewhere and it is not supposed to drain throughout the house or through the ceiling. If something is clogged, it needs to be fixed so that condensation drains to the proper place
3. Electrical- If the electrical system shorts out of there is a drop or stop in power, make sure a certified professional is getting this problem corrected
4. Environment- Units that are outside can get clogged up with dust and weeds and other junk from outside. It needs to be cleaned thoroughly once a year by a professional.
5. Refrigeration—Some people call it freon. Freon is a disappearing precious substance used in older air conditioning units. Due to new government mandates requiring higher SEER rated air conditioning units, you need to take extra measures to prevent problems with you current unit by getting the maintenance done on a regular basis. When your old unit conks out, you will be required to replace it with a more expensive system.
(Jo) What are some tips you can give us to do or not do when our air conditioning system is malfunctioning—
(Mark)
When the fan is running but your unit is not cooling that means that your coils or other parts of your air conditioning system is frozen up. To avoid harming your air conditioning unit, TURN ON THE FAN AND TURN OFF THE SYSTEM. Call Mark or your air conditioning technician and within one hour of turning on the fan and turning off the system, the system will be unfrozen and the technician can begin working on it.
(Jo) It's hot outside! Especially in the South, when you walk out of your airconditioned home, it feels like you opened the door to your hot oven and stuck your head inside. The real estate market is hot like that two because of an unprecedented trifecta— huge demand for homes, exceeding lack of houses for sale to meet the demand and rates that are still reasonably low but steadily going up. In many areas of the country there are three times the number of buyers than houses for sale to meet the demand.
Pat Goldstein, what are some tips that you offer buyers before they go out and start making offers on homes? (Pat offers some of her top tips to buyers)
(Pat Goldstein) For buyers, the best advice is to get preapproved with your lender as soon as possible. The buying market is very competitive with multiple offers going on the same house within 24 of the property being listed. The stronger your preapproval letter, the better.
Also, listen to what is important to the seller. The seller might take a lower price offer in favor of better terms on the possession date or other factor.
Pick a realtor who is experienced and reputable to help you avoid expensive mistakes. A good realtor can help you find that needle-in-a-haystack you have been searching for.
(Jo) Pat, what are some tips you offer to sellers in this market?
(Pat offers her top tips to sellers in this market)
Have your home cleaned up and decluttered and needed repairs done before listing your home for sale. In this competitive market, you may find yourself with multiple offers with hours of listing your property for sale.
(Jo) When we come back from break, Mark is going to share some wisdom about how to keep your house cool this summer and how to save on your utility bill. Pat and I are going to get into more tips on how to grab the good real estate deals and how to finance them. I'm Jo Garner, your host of Real Estate Mortgage Shoppe. Connect with me at www.JoGarner.com. But you have to talk with me personally so I can work with you. You can connect with me at www.JoGarner.com or call me directly at (901) 482-0354. MAKE YOUR PLAN. LET'S WORK YOUR PLAN. IF THE DEAL WORKS FOR YOU TODAY, DO IT TODAY!
2nd segment after 9:15 break: Our Look Back Memphis Trivia Contest is brought to you by notable Memphis historian, Jimmy Ogle. Jimmy Ogle offers free historic walking tours downtown in the spring and fall. For information about Jimmy Ogle, go to www.JimmyOgle.com . The Look Back Memphis Trivia Contest is sponsored by John and Jennifer Lawhon of Lawhon Landscape (901) 754-7474 the Lawhon's can help you plan your landscaping if you have a BIG, BIG project or a smaller project . The Lawhons are giving away a $25 gift card to the first person with the correct trivia answer. If you know the answer to our trivia question, call us at 901 535 WREC 901 535-9732.
____________________________________________________________
Garner # 132 * 06/2/18
Frayser, Tennessee
Question: I am a community in Memphis that was named for a doctor in the 1800s. Who are we?
Hint: I was listed on the first Board of Health in Memphis in 1838 and lived on Court Avenue.
Hint: I bought land on the north bluff of Memphis (Wolf River) in 1852 for a Summer home.
Hint: In 1877, the Chesapeake, Ohio & Southwestern Railroad built its railroad along the north side of my property and eventually placed a depot there, using my namesake.
Final Hint: A large plant for International Harvester opened in my neighborhood the middle 20th century.
Answer: Frayser, Tennessee. Dr. John Frayser was a prominent and wealthy citizen in Memphis in the 19th century. Frayser is the western tip of a peninsula created by the Loosahatchie and Wolf Rivers as they converge into the Mississippi River just north of Downtown Memphis.
In 1869, tracks of the Paducah & Memphis Railroad were laid from Memphis to Covington as part of the Chesapeake, Ohio & Southwestern Railroad. In 1873 a reporter described his trip to Covington by rail. He told of "wild looking, heavily timbered country" north of the Wolf River
In 1877 a Post Office was established on the Paducah & Memphis line. At that time The Point was very sparsely populated with a combination of small farms and summer estates owned by rich Memphians. Dr. John Frayser, a prominent old Memphis physician, was one of many wealthy Memphians who invested in property along the new railroad to the north and built a summer home to use as a haven when fever epidemics struck Memphis. His land was at the intersection of roads leading to Big Creek across from the small railroad depot that become known as Frayser Station.
The arrival of the railroad through The Point brought immigration. By 1900, Frayser Station had become a predominantly Italian community. With the automobile came the demise of passenger traffic on the railroad. Frayser developed in the mid twentieth century as an industrial, working class suburb due to its proximity to the industrial area of Memphis, including the International Harvester plant.
Jimmy Ogle gives free walking tours on the sidewalks and parks in Downtown Memphis during the year, with the next being on Tuesday, June 5 – River Bluff Walkway. Meet at 11:45am at the Tennessee Brewery, 499 Tennessee Street in the South Main Historic District.
Jimmy Ogle will be leading two walking tours in Elmwood Cemetery on Saturday, June16 at 10:30 a.m. & 1:30 p.m. Registration is through Elmwood at elmwoodcemetery.org or 774-3212.
Then, the Judge D'Army Bailey Courthouse Tour at 12:00 noon on Thursday, June 21 (meet at the southwest steps, corner of Second & Adams). Go to JimmyOgle.com.
____________________________________________________________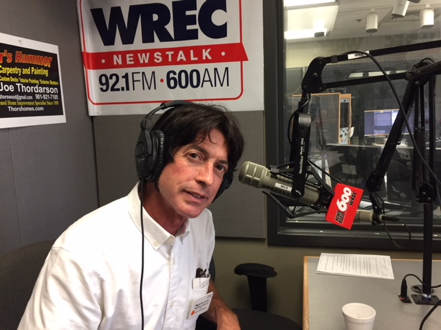 TOPICS COVERED BY MARK MCLAURINE:
1. What are some tips you can give homeowners to help keep their air conditioners working throughout the summer?
2. What are some tips you can give homeowners on what to do when the air conditioner stops working?
3. Talk about the latest government rules that affect what type air conditioner you will need to purchase when its time to buy a new one? What are the costs for these units?
4. What sets you and your company apart from other heating and air companies?
5. Share some short stories (without revealing the identity of real people) that illustrate some of the points you are making.
____________________________________________________________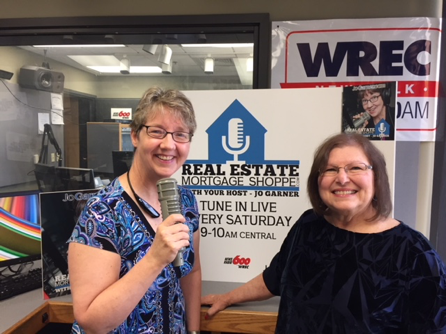 TOPICS COVERED BY PAT GOLDSTEIN:
1. What are some tips you give home buyers to give them a better chance to get the seller to accept their offer for the home over other offers?
2. What tips do you have for sellers in the hot real estate market?
3. Share some stories to illustrate your points to buyers and sellers
4. How is the best and fastest way to find the best home for your family?
____________________________________________________________
TOPICS COVERED BY JO GARNER:
1. Where are places where homebuyers can still find houses to purchase for bargain prices in this hot market?
A. Fixer-Uppers are still one of the best bargain opportunities available in this market. If you are purchasing a home as your primary residence, you have 2 very good renovation and repair loan options that will allow you to finance the purchase of the home and most of the repair costs.
B. Mr. and Ms. Winfield own their own business. They found a home that with a huge shop and a location that would, over time really pay for itself. Their heart was set on getting this home.
C.
The problem was that the house needed about $60,000 worth of repairs. The lender was going to require almost all of these repairs be done BEFORE closing because these repair items affected the safety and habitability of the house. The seller would not allow them to do any work on the house until after they owned it. The Winfield's were in a Catch 22. They could not close on the house until the repairs were done, but they could not do the repairs until they owned the house.
The solution for them was better than they originally thought. The renovation and repair loan would allow them to the sales price of about $200,000 and add the cost of the $60,000 plus some reserves for overruns making the total around $269,000. The program required a licensed general contractor to do the work.
The Winfields would only have to pay about 3.5% of this total as a down payment plus closing costs and some extra costs for the inspections on the work and title updates and a licensed repair coordinator. If the seller would have been willing to pay their closing costs, the Winfields could have gotten in with just the 3.5% percent down of around $9,415.
Since the seller was not willing to pay any closing cost I this case, all total the Winfields figured they would have $24,000 of their own money in the deal, but the house would be worth around $340,000 when the renovations were done. Was paying the extra costs for the renovation and repair loan worth the money and extra effort? They were walking into instant equity of about $57,000 with a relatively low, fixed rate 30-year mortgage. The deal was definitely worth it to them since they would end up with so much equity.
The financing available for the purchase of a primary residence like this bargain-priced fixer-upper home are the FHA 203K renovation and repair loan and a conventional product also with similar guidelines. Both programs allow about 3.5% to 5% down payment. This program may not be worth the extra financing costs if the Winfields just barely broke even with the loan amount and value. It's a bargain deal if you can realized enough equity or profit from buying a house this way.
2. Where do you find the best financing for fixer-uppers for real estate investors?
The two renovation repair loans we just discussed earlier were terms for someone buying a primary residence. What I see most real estate investors doing is using their existing credit lines to come up with the funds to pay cash for a fixer -upper and a little more cash to do the fix-ups. Once the house is ready to rent, the investor already has a fixed rate 30 or 20 year loan set up with me to get permanent low, fixed rate 30-year financing to give them a good positive cash flow each month.
Mortgage clients call this program the quick-cash-back program If you bought a property less than 6 months ago and paid cash or got a loan secured on a different asset or property to fund this fixer -upper property, then you and I can look at getting you a low 30-year fixed rate mortgage on the house, making it easier for you to make a profit on the rent income each month.
The advantage on the quick-cash -back program is that, as long as the funds you used was not a loan secured on the fixer-upper property itself and the funds did not come as a gift from anyone, the investor can buy the property and in less than one month pay back his credit line and be ready to do this next real estate deal.
3. How easy is it to find and finance foreclosures or short sales?
There are still some foreclosure properties and short sale properties available out there. Remember that foreclosures and short sale properties typically work with committees from the bank that is trying to get what they can from a loan that went bad. These banks trying to sell the foreclosed properties can take a month or more to negotiate the contract, so it you are in a hurry, buying a foreclosed home from a bank is probably not a good idea. Some of these foreclosed and short sale properties are fixer uppers and some are turn key.
4. When does buying a home versus renting become a purchase you can brag about?
When does it make sense to buy a home versus renting one? Whether you buy or rent, you are going to make a house payment either way—yours or your landlord's. Katherine was in her late 20's, out of college and just getting started in her career. She wanted freedom to eat out and have fun after work and on the weekends. She wanted to have that peace of mind that she could move when and where she needed to get farther in her career. She did not want to feel stuck
But some of her friends had bought their homes. They were paying per month much less than the rising rents Katherine was having to foot each month. She felt like she could never get ahead with her rent going up each month and surely there had to be some way to buy a house and still not feel stuck.
The realtor did some research on the neighborhoods that interested Katherine. Katherine could buy a house in a neighborhood that traditionally continued to go up in value year after year Her payment would be about one-third less than she would be paying in rent for the same type house. The interest rate on the mortgage was fixed for 30 years.
Katherine realized three possible exit strategies if she should ever decide to move. First, the values had been steadily going up. She could probably sell at a profit even after only a short time. Second, the FHA loan Katherine used for her financing, allows for someone later to assume the note if they can qualify with whichever bank will be servicing the loan at the time of the assumption. In a market of rising rates, having the ability to allow someone to take over her low interest loan, gave her a further advantage for selling. Thirdly, the neighborhood Katherine purchased was in a market that would allow her to rent her house out one day for much higher than her payment, which would give her a third profitable exit strategy. No more feeling stuck!
REAL ESTATE TIP OF THE WEEK
(Mark McLaurine shares tips on what is coming for government requirements on new hvac systems and why it is important to keep your old one maintained as long as you can.)
ANNOUNCEMENTS:
Talk Shoppe offers free networking & education to anyone interested in real estate or in business. Talk Shoppe meets every Wednesday 9A-10A CT at Pinot's Palette 8225 Dexter Rd Cordova, TN. This Wednesday June 6, 2018 Talk Shoppe presents: "Can Your Business Afford NOT To Change? Top Reasons Why You Should Embrace Change." Presented by Wanda Hall-Myers, wanda@hallmyersconsulting.com
Talk Shoppe events are free thanks to advertisers like Heather Donoho, owner of Clean and Pink residential cleaning company where cleaning is a science, not a chore. (901) 834-3195 www.cleanandpink.com
4. Subscribe at www.JoGarner.com to get Real Estate Mortgage Shoppe podcasts with the show notes every week in your inbox.
5. Real Estate Mortgage Shoppe reminds you that to MAKE YOUR PLAN. LET'S WORK YOUR PLAN. IF THE DEAL WORKS FOR YOU TODAY, DO IT TODAY.
SPECIAL NOTE: REAL ESTATE MORTGAGE SHOPPE RECOMMENDS THAT YOU CONSULT WITH A FINANCIAL, LEGAL OR OTHER CERTIFIED, LICENSED PROFESSIONAL BEFORE ACTING OR INVESTING ON ANYTHING YOU HEAR OR SEE FROM THE CONTENT ON THIS SHOW OR BLOG POSTS. THE INFORMATION WE SHARE ON REAL ESTATE MORTGAGE SHOPPE IS GENERAL IN NATURE MEANT FOR GENERAL EDUCATIONAL PURPOSES ONLY. ALL EXAMPLES GIVEN FOR ILLUSTRATION PURPOSES ON REAL ESTATE MORTGAGE SHOPPE USE FICTIONAL CHARACTERS AND DO NOT REFLECT REAL PEOPLE OR ACTUAL DETAILS IN ANY OF THE SITUATIONS.
____________________________________________________________
QUOTE CORNER:
Unknown " If people are telling you your wife is hot…better get the A/C fixed."
The Lighterside "A real estate agent has 2 property listings. Now add 11 more. What does the agent have now? Happiness. That agent has happiness.
____________________________________________________________
REJOINDERS:
1. Mary Ann Lessley, Signs Now 4945 American Way Ste 8 Memphis, TN 38118 (901) 368-1415 Direct your prospects and customers to your place of business or event. vinyl@signsnowmemphis.com
2. Kevin Yee, Save Energy Solutions www.sesinfo.biz Stop Bad Air from getting in your house by sealing your duct system. Help for people with allergies
3. Mary Lou Nowak, Mid-South Home Helpers www.homehelpershomecare.com (901) 414-9696. Non-medical assistance in the home can help your aging loved ones comfortably in their own home for longer.
____________________________________________________________
Transitional Music "Heatwave" by Martha and the Vandellas;
"Summer In The City" Lovin' Spoonful; "When You're Hot, You're Hot" Jerry Reed ;
"Memphis" by Johnny Rivers for the Look Back Memphis Trivia Contest
____________________________________________________________
ABOUT PAT GOLDSTEIN, REALTOR WITH CRYE-LEIKE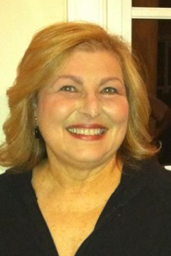 (901) 606-2000
2006 MAAR Realtor Associate of the Year 2005 MAAR Presidential Award Recipient TAR Leadership Graduate Member National Association of Realtors
• Life Member of the Multi-Million Dollar Club. Toastmasters Division Governor CBS (Certified Builder Specialist)
• CRA (Certified Relocation Associate)
• CRS (Certified Residential Specialist)
• GREEN (Green Agent)
• GRI (Graduate, Realtors Institute)
• MMDC (Crye-Leike Multi-Million Dollar Club)
• SRES (Seniors Real Estate Specialist)
• SRS (Seller Representative Specialist)
• Vice-President (Circle of Excellence)
____________________________________________________________
ABOUT MARK MCLAURINE OF REFRIGERATION UNLIMITED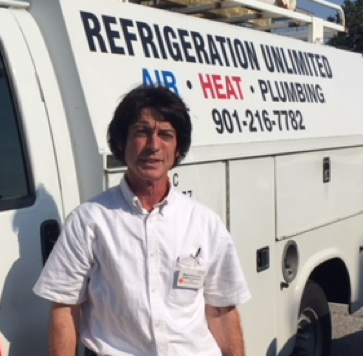 (HEATING AND AIR CONDITIONING)
(901) 216-7782
Owner operator of Refrigeration Unlimited LLC, a state-licensed contractor for mechanical and gas installations since 2008. My career spans back into the 90s as a plumbing apprentice but in the early 2000s I obtained my EPA license through a local trade school and worked for several years honing my skills doing warranty service replacement and repairs.
Due to the exceptional work I did early on and advanced training programs, I have developed my own faithful clientele that I cherish. My secret to success is hard, intellegent work– 7 days a week –leaving no one behind.
Refrigeration Unlimited LLC is a state licensed mechanical contractor serving the Memphis metro area for the last 10 years. we specialize in the repair of all brands but are in the carrier corporation family as a Bryant dealer. Bryant has been in business since 1904 and continues to be a leader in the residential and commercial ac and heat industry offering a complete package of products either gas fired or strictly electrical or both.
Member of BNI Greater Memphis, Memphis Investors Group and Moxey. I also own Kingpin Properties which has housing inventory for lease and sale.
____________________________________________________________
ABOUT JO GARNER-MORTGAGE LOAN OFFICER: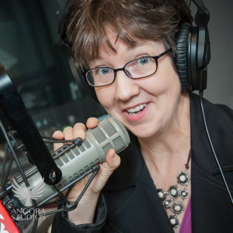 WHAT DO YOU WANT TO ACCOMPLISH WITH YOUR MORTGAGE?
www.JoGarner.com (901) 482 0354 jo@jogarner.com twitter @jogarner
www.JoGarner.com (901) 482 0354 jo@jogarner.com twitter @jogarner NMLS# 757308
""Whatever YOUR personal priorities are, my job is to help you get the mortgage terms that will give you bragging rights when you talk about it and help you score on hitting your goals ."
As a mortgage loan officer, my job is to help you get to the benefits you want from your financing terms. What is most important to you? I can help you find the financing terms that will help you get to what you want. What is your comfort level on a house payment? How much are you comfortable paying down,? What type of financing do you need to get the house you want to buy or refinance?
Different clients have different priorities in life—some are buying their first home with very little down payment funds. Some are recovering from medical challenges, divorces or preparing to send children to college and some are embarking on a long term goal of buying properties to build rental income."
Jo Garner is a mortgage officer with extensive knowledge in tailoring mortgages to her customers who are refinancing or purchasing homes all over the country. She offers conventional, FHA, VA or other loan programs for refinancing and purchases.
Jo can help you look at rent vs buy, when it makes sense to refinance, how to get the best deal on your home purchase financing.
Jo Garner has been in the real estate/financing business for over 20 years. She got her start in Portland, Maine where she first began her real estate career. She received her real estate education from the University of Southern Maine and was personally mentored in San Diego, California by Robert G. Allen, author of Nothing Down, Creating Wealth and The Challenge.
On moving back to West Tennessee in 1987, she went into business buying and selling discounted owner-financed notes secured on real estate. In 1990 Jo went to work for a residential mortgage company and has been a mortgage loan officer for over 20 years. Her goal is to offer excellent, affordable service to her customers, tailoring the loan programs to the specific needs of her clients.
In addition to her work in the mortgage field, Jo Garner is the primary sponsor and founder of Talk Shoppe in Memphis. www.TalkShoppe.com She was also the editor of Power Shoppe, a free weekly e-zine designed for real estate professionals and others indirectly connected to the real estate industry and currently publishes on her blog www.JoGarner.com