Today our topic is about some financing solutions and care-giving solutions that have worked for helping aging loved ones. I will be sharing some ways to finance the plans that will work for you loved one. Mary Lou Nowak of Mid-South Home Helpers and Rod Robinson of Baptist Home Health Care and Hospice will be talking about solutions inside and outside the home.
Welcome to Real Estate Mortgage Shoppe! What do YOU want to accomplish with YOUR mortgage? Call me and let's go over your plan at (901) 482-0354 . Make Your Plan. Let's Work Your Plan. If the deal works for you today, let's do it today.
Subscribe for weekly podcasts with show notes at www.JoGarner.com.
To Your Success
Jo Garner, Mortgage Loan Officer NMLS #757308
Jo@JoGarner.com

_____________________________________________________________________
LET'S TALK REAL ESTATE AND MORTGAGE SOLUTIONS
Good morning, Memphis! Welcome to our internet listeners and podcast listeners across the 50 states! You're on Real Estate Mortgage Shoppe. I'm your host, Jo Garner, Mortgage Loan Officer. You can connect with me at www.JoGarner.com. Thank you to Chad Irwin, mortgage manager at Evolve Bank and Trust Memphis Mortgage Office for sponsoring this episode of Real Estate Mortgage Shoppe. Our general topic is HELPFUL SOLUTIONS FOR AGING LOVED ONES-FINANCING & CARE-GIVING. Subscribe to get our weekly blogposts with podcasts at www.JoGarner.com. Call us while we are live at (901) 535-9732 Today is January 12th, 2019.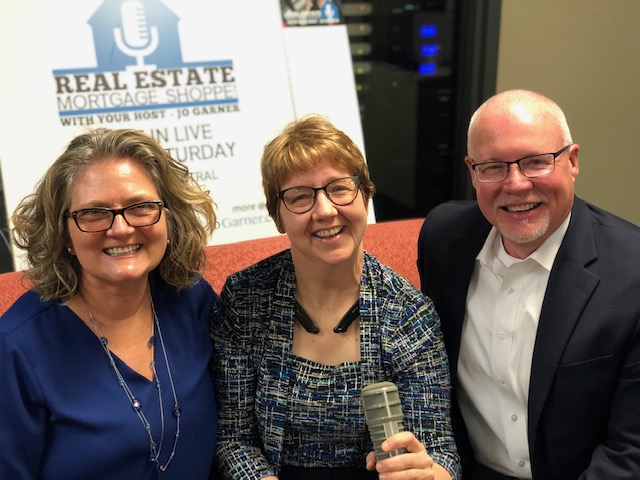 INTRODUCING MARY LOU NOWAK, OF MID-SOUTH HOME HELPERS
Mary Lou Nowak, owner of Mid-South Home Helpers, you have shared some great information on Real Estate Mortgage Shoppe over the years. You come with high praise from your customers AND your employees. Tell our listeners a little about yourself and what you do for your customers at Mid-South Home Helpers. (Mary Lou has about 1 minute to share about herself and Home Helpers)
INTRODUCING ROD ROBINSON OF BAPTIST HOME HEALTH CARE AND HOSPICE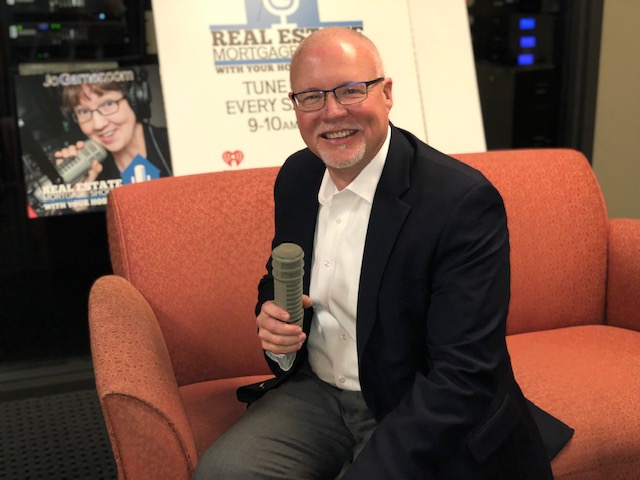 (Mary Lou introduces Rod Robinson of Baptist Home Health Care and Hospice) 1.5 min for introduction and for Rod to talk about himself and what Baptist does for their clients.
ONE FAMILY'S MORTGAGE REDESIGN TO FINANCE CARING FOR PARENT
(Jo) As a mortgage loan officer for almost 30 years, it has been an honor and pleasure to be able to work with families on restructuring their financing and providing a way for them to allow their loved one to remain safely and comfortably in their own home or in the health care facility.
I am thinking about a couple Lennox and Elaina Lewis (not their real names). Elaina's mother lived alone in the house where Elaina grew up. Lennox and Elaina lived in a smaller home in the same town and both worked full-time.
When Elaina's mother had a stroke, making it difficult for her to get through her routine at home alone, the Lewis' looked at several options to make sure they could afford to take the best of care for Elaina's mother. They called me to let me know they had a meeting and the Lewis' and Elaina's mother all decided to sell their homes, take the proceeds and put a large down payment down on a bigger home with a separate wing of the home that Elaina's mother could call her own.
After comparing various financing options, they settled on a program that would be fixed for 30 years to keep their payment low. The sales price was around $500,000 and they wanted to put down 20% from the sale of one of their homes to avoid private mortgage insurance. They planned to put down another 30% or more once Elaina's mother's house sold later.
Since they needed to go ahead and close on the new home and Elaina's mother's house had not sold yet, the Lennox's put down 20% from the sale of their own home. When Elaina's Mother's house sold, they planned to use her equity to pay down against the loan balance. When the Lennox's were ready to pay the additional 30% down against their loan balance, the plan was for them to ask for a recast instead of a more costly full scale refinance to save on costs.
What I just described is just ONE of many different scenarios my customers come up with to get them what they need financing their loved one's love and care.
_____________________________________________________________________
NON-MEDICAL ASSISTANCE TIPS AND CONVERSATION STARTERS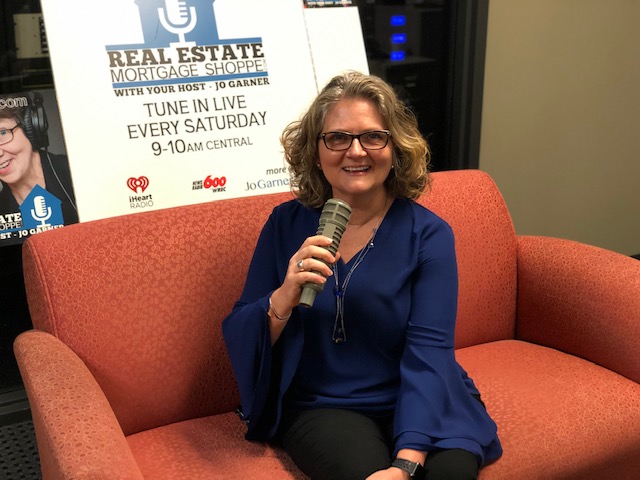 Mary Lou, what are some tips you can share with us on options you offer your clients who need non medical assistance in the home?
After Mary Lou covers some examples of ways her clients or other people who have successfully met their family's needs by using non medical assistance in their loved one's own home, then Rod can share some stories of how he has seen Baptist Home Health and Hospice help families do well caring for those they love.
_____________________________________________________________________
ROD ROBINSON OF BAPTIST HOME HEALTH CARE AND HOSPICE SERVICES GIVES TIPS FOR STARTING EARLY WITH DEFINING LOVED ONE'S WISHES
You're on Real Estate Mortgage Shoppe. I'm your host, Jo Garner, Mortgage Loan Officer. What do YOU want to accomplish with your mortgage? Make your plan. Let's work your plan if the deal works for you today, let's do it today. When we come back Mary Lou Nowak will share some a strategy on how to file your long term care insurance that can save you thousands. Rod Robinson talking with you about health care services outside the home. Call us while we are live at (901) 535-9732.
2nd segment after 9:15 break: Our Look Back Memphis Trivia Contest is brought to you by notable Memphis historian, Jimmy Ogle. Jimmy Ogle offers free historic walking tours downtown in the spring and fall. For information about Jimmy Ogle, go to www.JimmyOgle.com . The Look Back Memphis Trivia Contest is sponsored by John and Jennifer Lawhon of Lawhon Landscape (901) 754-7474 the Lawhon's can help you plan your landscaping if you have a BIG, BIG project or a smaller project . The Lawhons are giving away a $25 gift card to the first person with the correct trivia answer. If you know the answer to our trivia question, call us at 901 535 WREC 901 535-9732.
_____________________________________________________________________
Garner # 145 * 01/12/19
Memorial Park Funeral Home & Cemetery
Question: I was outside the Memphis City Limits when I opened on 54 acres in 1924 Who am I?
Hint: I have an unusual feature (only one of its kind in the world) within my grounds, and it as placed on the National Register of Historic Places in 1991.
Hint: My founder was E. Clovis Hinds.
Final Hint: Upon entry to my grounds there is a large reflecting pool and three-tiered fountain.
Answer: Memorial Park Funeral Home & Cemetery – A Place Line None Other. Established in 1924 against a backdrop of beautiful, naturally rolling terrain, Memorial Park is a testament to both the glory of nature and the wonder of art. Thanks to the vision of E. C. Hinds – a local entrepreneur who wanted the people of Memphis to have a beautiful place in which to feel inspired and spiritually uplifted – Memorial Park is much more than a focal point in times of bereavement. Hinds' vision – "of lakes and fountains, broad driveways, spacious lawns, beautiful trees and flowers" – has been realized at this remarkable property.
Among the park's features in 151 acres are a gracefully curved reflecting pool and three-tiered fountain at the entrance, stone bridges, and fascinating structures by Mexican artist Dionicio Rodriguez. They include the Crystal Shrine Grotto begun in 1935 – described as the only man-made crystal cave in the world – the Annie Laurie Wishing Chair and Rose Garden, the Wishing Well, and the Fountain of Youth. In 1938 construction of the Crystal Shrine Grotto began. The Grotto is a 60 feet deep, hand-built cave in a hillside near the center of the cemetery, filled with 5 tons of quartz crystal, hence the name Crystal Shrine Grotto. The grotto was completed after Rodriguez' death in 1955.[2] The shrines in the grotto illustrate the stages of "Christ's Journey on the Earth from Birth to Resurrection". The Crystal Shrine Grotto was placed on the National Register of Historic Places in 1991.
As the most-selected funeral service provider in the Mid-South, Memorial Park is proud of the reputation built on quality, sincerity, and trust, with services that celebrate the life of each individual and respect the wishes of every family. memorialparkfuneralandcemetery.com
Go to JimmyOgle.com for more information about Memphis & Shelby County history.
_____________________________________________________________________
TOPICS COVERED BY MARY LOU NOWAK OF MID-SOUTH HOME HELPERS
TOPICS COVERED BY ROD ROBINSON, BAPTIST HEALTH CARE & HOSPICE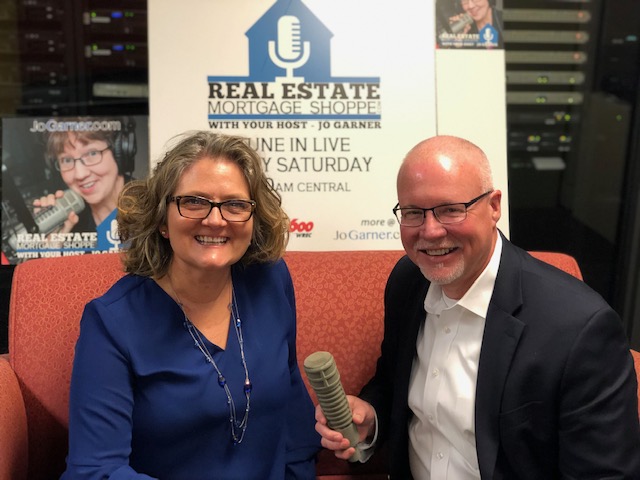 How to approach loved ones when noticing changes in their health and abilities.
(Mary Lou ) The holidays are seen for a time of joy. But often under-discussed is the reality that comes along with visiting with loved ones who are aging. Many times visits home leave relatives with wonder if their aging loved ones are losing their ability to live independently or health issues have advanced to a critical point.
Knowing where to start conversations about what a family members wants and needs may be something new and uncomfortable. However, Baptist Home Health and Hospice and Mid South Home Helpers work with families every day and have a depth of experience in how to start the conversations so they are supportive, helpful and productive to their wellbeing.
Here are just some tips on what we've learned about having these important conversations.
Knowledge Is Vital.
Plan ahead whenever possible. People are generally more open to talking about health and safety issues before a need is imminent or a crisis occurs. Allowing seniors to plan ahead tends to give them more of a sense of control over important aspects of life. Though it's not always possible to meet expectations, in order to honor your loved ones, it is vital to at least know and understand their wishes and preferences.
(Rod) It's never too early to start these types of conversations. Over 80% of people say it's important to let their medical wishes be known, but less than 25% actually do it. You should include your loved ones and healthcare professionals in these discussions.
Be Respectful
(Mary Lou) Delving into personal matters can be met with resistance, especially if conversations are out of character. Consider your family's unique history and dynamic, and proceed with a curious spirit. You might start a conversation by acknowledging the circumstances and expressing a desire to be helpful. For example: "Mom, as you're getting older I'm concerned there may come a time when you are no longer able to care for yourself. I'm wondering what you are thinking and am curious about your wishes and preferences."
(Rod) "Hope" is something else that is vitally important in these type of discussions. We never want to loose our hope, but also need to be realistic. We are able to support people in their homes, or wherever they chose to live, we continue to let them makes decisions, feel as if they still have a voice in decisions, and continue to have hope.
Ask Questions, Not Offer Opinions
(Mary Lou) Opinion statements tend to make people feel the need to defend themselves. Asking questions, however, suggests a willingness to discuss the situation and openness to exploring issues and considering alternatives. Also, listen with the intent to understand and give others time to talk without interrupting.
(Rod) There are also documents available to help with conversations. Examples include "5 Wishes" that can be found on the Aging with Dignity website or on the TN Department of Health website. Reach out to your healthcare professionals for help and resources also.
Slow & Steady
(Mary Lou) It's helpful to start with a few questions about health and safety issues. Having these conversations on a regular basis will help to normalize the discussion and it won't seem so foreign when the vital questions are asked.
(Rod) A focus should be on quality of life. As your aging how do you see things changing? What help might you need?
Question examples of how to start conversations.
1. (Mary Lou) If you were to find yourself needing help with everyday activities and personal care, what are your wishes? Are there certain things you would or would not want to consider?
2. How important is staying in your home?
3. Are there expectations you have of me that would be helpful for me to know?
4. If there comes a time that I have serious concern for your safety (e.g., driving, falling, living alone, managing meds), what would you want me to do and how would you want me to express my concern? What if you're stubborn and resistant?
5. Compared to a couple of years ago, are there certain activities or tasks that you find yourself putting off or avoiding because they're challenging or tiring?
6. To help you maintain your independence, what might be wise to start exploring and easing into rather than waiting to experience a sudden or unwelcome change?
7. (Rod) If your physical health declines, do you still want to continue to go to the hospital?
8. If you get to a point that you are not able to make decisions for yourself, who do you want to do that?
9. Is hospice an option you want to consider when a serious health issues arise and treatment is no longer an option?
10. Mary Lou shares a tip on a strategy you can use when filing your long term care insurance claim to save thousands of dollars
To receive a copy of tips and sample questions text the word Conversation to: (901)275-9271
_____________________________________________________________________
TOPICS COVERED BY JO GARNER, MORTGAGE LOAN OFFICER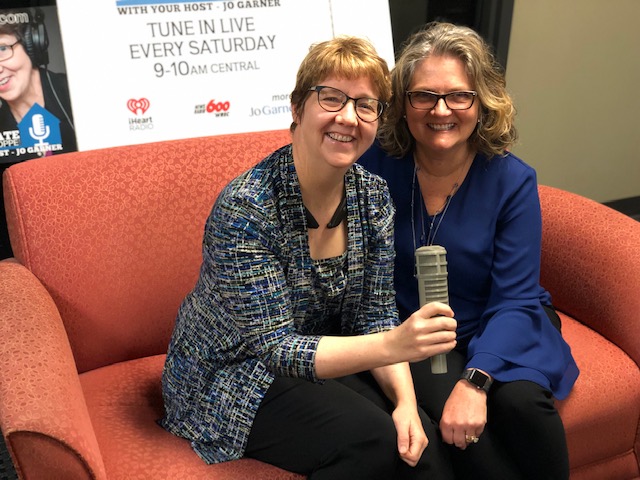 1. Talk about some ways you have helped your mortgage clients come up with financing that fits the family's unique situations caring for their loved ones.
A. When faced with a situation where you SUDDENLY need to care for a parent that has had a stroke and can no longer take care of themselves fully, it is tempting to run out and get a home equity line of credit to be able to pay for help in the home. But the variable rate equity line is not always the best answer.
B. Take stock of what insurances are available—long-term care policies or other insurances. Talk with an experienced mortgage loan officer to compare financing options. (I'd like to sign up for the job.)
In some cases, the answer is to sell a piece of real estate—yours or your loved one's home and combine households. In other cases, keeping both houses and refinancing one of them and pulling cash out to pay for modifications to the home and for non-medical assistance in the home or health care services may be the answer.
C. Let me introduce you to Ms. Opal Osborn (not her real name.) Let's start with Opal Osborn's story (not her real name.) Ms. Osborn's husband of 50 years had passed away. She did not have much money left after her husband's death, but she owned her home worth about $175,000 free and clear.
Her son called me after listening to Real Estate Mortgage Shoppe radio show and told me his mother wanted desperately to continue living in her home but needed money to make some repairs and, after her husband passed away, she lost some of the income they had been enjoying. She was going to be forced to move unless we could find a solution.
After checking into some things, we were able to get Ms. Osborn approved for a reverse mortgage where she could get part of the money upfront to make the needed repairs on her home and then she could receive income each month from the reverse mortgage program. The reverse mortgage was a god-send for Ms. Osborn.
2. My advice when it comes to making major financial decisions, is to consult with a trusted, reputable, certified financial advisor about your particular situation. We want to help our parent's, our children and other cherished people in our lives. Taking some time to think out the options can save you a lot of time, energy and lots of money.
3. My personal example is when someone in our family was diagnosed with a condition that would most likely require several years of intense caregiving. Because we did not want to make the mistake of using a temporary fix to solve a long-term problem, we decided to keep our family member's paid off home and rent it to tenants instead of selling it outright. We did this to insure a steady income stream for extra income to cover our family member's health care expenses for as long as she needed that income.
We consulted with our family member's certified financial advisor and even sought out a second opinion. We followed the advice of the financial advisor who new our loved one's investment history. He was able to save us a lot in taxes because of the particular type of stocks and bonds that was sold to add to her income.
Consult with a reputable realtor if you have real estate involved. A good property manager can help if renting a home is part of the solution. Contact an appraiser like Tom King if you simply want the home appraised. If you plan to get a mortgage secured on the real estate, let the mortgage company order the appraisal since they are not allowed by loan regulations to use an appraisal they did not order themselves.
If there is deferred maintenance in the home, getting a certified home inspection report can help you know what it will costs to get the home safe and ready for a tenant or a potential buyer.
Check with the insurance agent on how many days the home can be vacant before the policy is not valid. The insurance company can suggest special terms that allow the home to be vacant longer or other modifications.
_____________________________________________________________________
REAL ESTATE TIP OF THE WEEK
(Mary Lou Nowak and Rod Robinson share a real estate related money-saving or time-saving tip related to their industry):
_____________________________________________________________________
ANNOUNCEMENTS:
Talk Shoppe offers free networking & education to anyone interested in real estate or in business. Talk Shoppe meets every Wednesday 9A-10A CT at Pinot's Palette 8225 Dexter Rd Cordova, TN. This Wednesday January 16, 2019 Talk Shoppe presents: January 16 Amy Schaftlein, Own Your Future: How to Have Success in Homeownership, With Amy from United Housing 901-728-6921 aschaftlein@uhinc.org
Talk Shoppe events are free thanks to advertisers like Leah Anne Morse of All Things New. Leah Anne Morse helps people transition throughout life by assisting them with organizing and downsizing . Leah Anne Morse at 901 488- 9733 www.allthingsnewwtn.com
Thanks also to Tax and Estate Attorney Wis Laughlin for his support to make Talk Shoppe free to our business and real estate community. www.wislaughlin.co
2. Thank you for Chad Irwin, manager of the Evolve Bank and Trust Memphis, TN Mortgage Office for sponsoring this episode of Real Estate Mortgage Shoppe. To contact Chad about assistance with YOUR mortgage career, call him at (901) 260-1480.
4. Subscribe at www.JoGarner.com and you can get Real Estate Mortgage Shoppe
weekly blog posts with podcasts conveniently in your inbox.
5. Real Estate Mortgage Shoppe reminds you to MAKE YOUR PLAN. LET'S WORK YOUR PLAN. IF THE DEAL WORKS FOR YOU TODAY, DO IT TODAY.
SPECIAL NOTE: REAL ESTATE MORTGAGE SHOPPE RECOMMENDS THAT YOU CONSULT WITH A FINANCIAL, LEGAL OR OTHER CERTIFIED, LICENSED PROFESSIONAL BEFORE ACTING OR INVESTING ON ANYTHING YOU HEAR OR SEE FROM THE CONTENT ON THIS SHOW OR BLOG POSTS. THE INFORMATION WE SHARE ON REAL ESTATE MORTGAGE SHOPPE IS GENERAL IN NATURE MEANT FOR GENERAL EDUCATIONAL PURPOSES ONLY. ALL EXAMPLES GIVEN FOR ILLUSTRATION PURPOSES ON REAL ESTATE MORTGAGE SHOPPE USE FICTIONAL CHARACTERS AND DO NOT REFLECT REAL PEOPLE OR ACTUAL DETAILS IN ANY OF THE SITUATIONS.
_____________________________________________________________________
QUOTE CORNER:
Ray Bradbury "Looking Back Over A Lifetime You See That Love Was The Answer To Everything."
Mary Lou Nowak shares a quote from Anthony Robbins
_____________________________________________________________________
REJOINDERS:
1. Sherri Motes, Author and Founder of Come Into Your OWN is a speaker, digital strategist, collaborationist and a Mother. info@comeintoyourown.com
2. Pat Goldstein, Crye-Leike Realtor Memphis and North Mississippi "The Gold Standard in Real Estate" (901) 606-2000
3. Jackie Woodside, Malborough, Massachusetts, author of Calming the Chaos
Transitional Music: How Can I Help You Say Goodbye Patty Loveless; "Dancing With My Father" by Luther Vandross; "Forever Young" by Rod Stewart; "Memphis" by Johnny Rivers for the Look Back Memphis Trivia Contest
_____________________________________________________________________
ABOUT MARY LOU NOWAK OF MID-SOUTH HOME HELPERS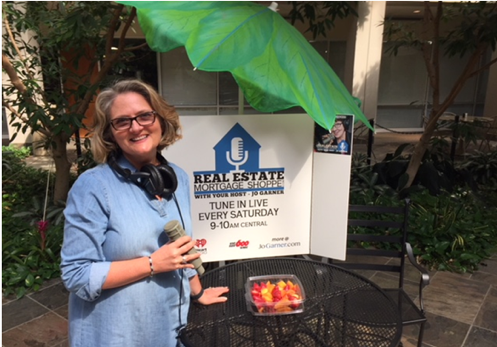 www.homehelpershomecare.com (901) 414-9696
Mary Lou Nowak, managing partner of Mid-South Home Helpers and serves as Vice President of Marketing and 2018 Professional Conference Chairperson of Professional Network Of Aging. She is a professional who began client care at a 500 bed community hospital in 2001 and since, while working with seniors and their families as owner of Home Helpers became an expert in expediting long term care insurance policies saving families thousands.
Home Helpers – (901) 414-9696
_____________________________________________________________________
ABOUT ROD ROBINSON, BAPTIST HOSPICE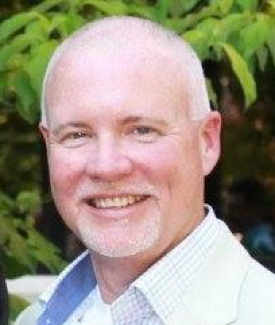 Rod Robinson, MSN, RN
Area Vice President
901 767-6767
Rod Robinson began his career as a respiratory therapist before earning his nursing diploma from the Baptist School of Nursing and then his bachelor of science in nursing from Union University and completed his MSN from the University of Memphis in August of 2013. He worked for five years at Baptist Memphis as an ICU nurse before becoming a supervisor and manager of the unit staff. Rod became clinical supervisor of the hospice division of Baptist Trinity Health Care Services in 1996 and director of clinical services at The West Clinic in 1998 before moving to Amgen as an oncology nurse specialist serving as educator in Tennessee, Mississippi, and Alabama. Rod returned to Baptist Trinity in 2008 as executive director of the home hospice program, hospice inpatient unit at Baptist Memphis, and the Baptist Trinity Hospice House and Kemmons Wilson Family Center for Good Grief.
In June of 2017, Baptist Memorial Healthcare and LHC Group in Lafayette, LA established a joint venture for the Homecare and Hospice operations. Rod now serves as Area Vice President for the LHC Group hospice division.
_____________________________________________________________________
ABOUT JO GARNER-MORTGAGE LOAN OFFICER: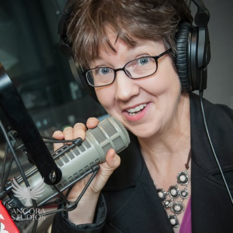 WHAT DO YOU WANT TO ACCOMPLISH WITH YOUR MORTGAGE?
www.JoGarner.com (901) 482 0354 jo@jogarner.com twitter @jogarner NMLS# 757308
"Whatever YOUR personal priorities are, my job is to help you get the mortgage terms that will give you bragging rights when you talk about it and help you score on hitting your goals ."
As a mortgage loan officer, my job is to help you get to the benefits you want from your financing terms. What is most important to you? I can help you find the financing terms that will help you get to what you want. What is your comfort level on a house payment? How much are you comfortable paying down,? What type of financing do you need to get the house you want to buy or refinance?
Different clients have different priorities in life—some are buying their first home with very little down payment funds. Some are recovering from medical challenges, divorces or preparing to send children to college and some are embarking on a long term goal of buying properties to build rental income."
Jo Garner is a mortgage officer with extensive knowledge in tailoring mortgages to her customers who are refinancing or purchasing homes all over the country. She offers conventional, FHA, VA or other loan programs for refinancing and purchases.
Jo can help you look at rent vs buy, when it makes sense to refinance, how to get the best deal on your home purchase financing.
Jo Garner has been in the real estate/financing business for over 20 years. She got her start in Portland, Maine where she first began her real estate career. She received her real estate education from the University of Southern Maine and was personally mentored in San Diego, California by Robert G. Allen, author of Nothing Down, Creating Wealth and The Challenge.
On moving back to West Tennessee in 1987, she went into business buying and selling discounted owner-financed notes secured on real estate. In 1990 Jo went to work for a residential mortgage company and has been a mortgage loan officer for over 20 years. Her goal is to offer excellent, affordable service to her customers, tailoring the loan programs to the specific needs of her clients.
In addition to her work in the mortgage field, Jo Garner is the primary sponsor and founder of Talk Shoppe in Memphis. www.TalkShoppe.com She was also the editor of Power Shoppe, a free weekly e-zine designed for real estate professionals and others indirectly connected to the real estate industry and currently publishes on her blog www.JoGarner.com