Today you will hear stories of successful real estate investors and the strategies they used to score profits on their investments. I will share with you some of the financing programs real estate investors use. Phillip Kemp of Reed and Associates of TN will be sharing some wisdom on how and when to use a property manager.
Subscribe to get the weekly Real Estate Mortgage Shoppe podcasts and show notes. Let's stay in touch!
To Your Success,
Jo Garner, Mortgage Loan Officer NMLS#757308 (901) 482-0354 Jo@JoGarner.com
____________________________________________________________
WELCOME TO REAL ESTATE MORTGAGE SHOPPE
Good morning, Memphis! Welcome to our internet listeners and podcast listeners across the 50 states! You're on Real Estate Mortgage Shoppe. I'm your host, Jo Garner, Mortgage Loan Officer. You can connect with me at www.JoGarner.com. Subscribe at www.JoGarner.com and you will receive the weekly podcasts and show notes from Real Estate Mortgage Shoppe free in your inbox. Our general topic today July 7th, 2018 is HIT A HOME RUN IN REAL ESTATE WITH THE RIGHT FINANCING & PROPERTY MANAGEMENT ON YOUR TEAM. What is your real estate success story? Call us while we are live at (901) 535-9732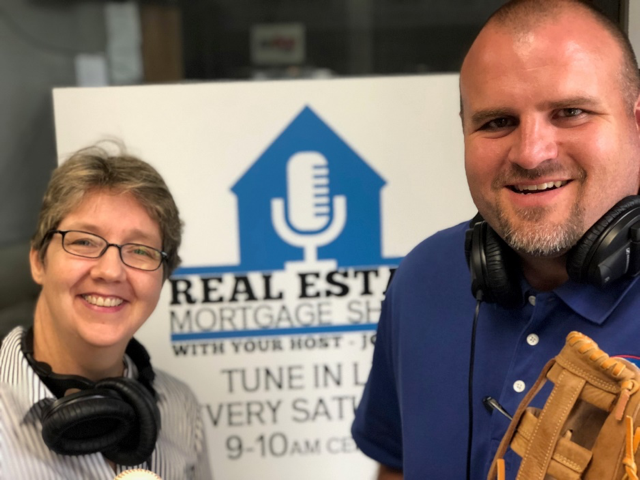 REAL ESTATE MORTGAGE AND PROPERTY MANAGEMENT TOPIC LINE UP
Today you will hear stories of successful real estate investors and the strategies they used to score profits on their investments. I will share with you some of the financing programs real estate investors use. Phillip Kemp of Reed and Associates of TN will be sharing some wisdom on how and when to use a property manager.
INTRODUCING PHILLIP KEMP, REED AND ASSOCIATES OF TN PROPERTY MANAGER
Phillip Kemp of Reed and Associates of TN, it is great having you back in the Real Estate Mortgage Shoppe studio again. You have a great reputation for taking care of your property owners and tenants. You take the burden of property management off the homeowner. Take a moment and tell our listeners a little bit about yourself and what Reed and Associates does for their clients. (Phillip has about 1 to 1.5 minutes to introduce himself and Reed and Associates)
MODEL WHAT WORKS IN REAL ESTATE
(Jo) Back in the 1980's before I got in the mortgage business, I had just sold a lawn and landscaping business and was trying to figure out what I wanted to do when I grew up. Like a lot of people, I was drawn to real estate investing and financing. One of my mottos then and now is "If you don't know how to do something, model someone who is doing it very well." Robert Allen was wildly successful in real estate and the author of the best-selling books, Nothing Down, Creating Wealth and The Challenge. After boldly making some calls, I had an awesome opportunity to be mentored personally by this famous author and zero down real estate investor, Robert G Allen.
I flew to San Diego and spent all day every day for several days with this author and a few other people like myself who were also hungry to learn how to think outside the box to be successful in real estate and real estate financing. We learned 50 ways to buy houses with nothing down.
Even though I have not used all 50 zero down scenarios, on my first personal real estate deal, I not only got in for nothing down but left the closing table with a $600 check. I HAVE used a number of nothing down formulas for clients needing zero down and in the course of working with various customers, we have together come up with a few of our own which are different than the original ones as lending regulations have evolved.
One very important lesson I learned from Robert Allen was, if the real estate deal is really good and the only thing stopping you from getting it is a resource that you do not have, FIND SOMEONE WHO HAS THIS RESOURCE and partner with them. Of course, you need predetermined exit strategies for each of you and make sure you are working with someone who has good character.
So many of the successful real estate investors I work with today are short on a common resource—TIME. They delegate the day-to-day management of their rental homes to a property management company. Phillip, what are some of the services you offer investment property owners through Reed and Associates property management?
SERVICES OFFFERED BY REAL ESTATE REED AND ASSOCIATES PROPERTY MANAGEMENT (Phillip Kemp goes over each major service offered)
You're listening to Real Estate Mortgage Shoppe. I am Jo Garner, your host, mortgage loan officer. Call me and let's talk about what YOU want to accomplish with your mortgage , but you have to talk with me personally so I can work with you personally. Call me directly at (901) 482-0354. MAKE YOUR PLAN. LET'S WORK YOUR PLAN. IF THE DEAL WORKS FOR YOU TODAY, LET'S DO IT TODAY! When we come back, Phillip Kemp of Reed and Associates will be sharing some more good info on how and when to use a property management company.
2nd segment after 9:15 break: Our Look Back Memphis Trivia Contest is sponsored by John and Jennifer Lawhon of Lawhon Landscape (901) 754-7474 the Lawhon's can help you plan your landscaping if you have a BIG, BIG project or a smaller project . The Lawhons are giving away a $25 gift card to the first person with the correct trivia answer. If you know the answer to our trivia question, call us at 901 535 WREC 901 535-9732.
____________________________________________________________
TRIVIA ANSWER: MEMPHIS REDS BASEBALL TEAM -1877
TRIVIA QUESTION: What was the name of Memphis' first Minor League Baseball team?
Hint: This Memphis team was a part of the League Alliance, the first semi-affiliated minor baseball league in 1877
Hint: The name of the Memphis baseball team in 1877 is very similar to the name of the current Memphis baseball team.
Hint: Names of other Memphis teams that followed the first one was the Grays (1886) the Browns (1887,) Giants (1892,) Fever Germs (1893), Memphis Egyptians (1901-08,) Turtles (1909 to 1911), Chickasaws (or Chicks) (1912-1960,) Memphis Blues (1968-1973), Memphis Chicks (1978-1997) Memphis Redbirds (1998 to current)
Memphis has been home to several professional baseball teams since as early as 1877. The city's first Minor League Baseball team was the Memphis Reds of the League Alliance. In 1885, another team nicknamed the Reds joined the original Southern League. They were followed by the Southern League's Grays (1886), Browns (1887), Grays (1888), and an unnamed team in 1889. Later entries in the league were the Giants (1892), Fever Germs (1893), and Giants/Lambs (1894–95). Memphis fielded teams in the Southern Associationfrom 1901 to 1960. They were known as the Memphis Egyptians (1901–08), Turtles (1909–11), and Chickasaws or Chicks (1912–60).
The Memphis Eclipses and Memphis Eurekas played in the Negro league Southern League of Colored Base Ballists in 1886. The Memphis Red Sox played in various Negro leagues in 1920 and from 1923 to 1950. The Memphis Blues competed in the Negro Southern League in 1947.
From 1968 to 1976, the Memphis Blues played in the Double-A Texas League (1968–73) and the Triple-A International League (1974–76). The Memphis Chicks played in the Double-A Southern League from 1978 to 1997. Since 1998, the Memphis Redbirds have played in the Triple-A Pacific Coast Leagueas the top farm club of the St. Louis Cardinals at AutoZone Park, a state-of-the-art baseball-only venue in downtown Memphis.[2]
____________________________________________________________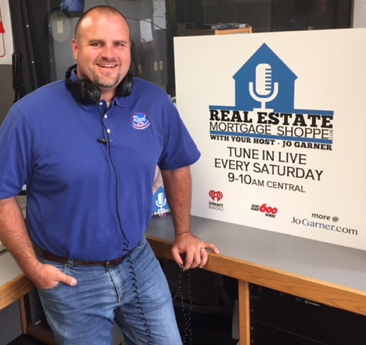 QUESTIONS ANSWERED BY PHILLIP KEMP WITH REED & ASSOCIATES
1. Reed & Associates is available to assist our investors with various areas of their investment properties, including:
2. ACQUISITION
Reed & Associates assists investors with acquiring & renovating properties. Every investor has different goals with their rental property investments. Reed & Associates works with our clients to assess their risk tolerance vs rate of return. The speed and scope of acquisition is a key factor in building a rental portfolio.
3. PROPERTY MANAGEMENT SERVICES
A/ Leasing / Marketing of vacant units. The largest costs for a real estate investor relate to turning & filling a vacant property. Widespread & targeted marketing is critical to exposing the best & largest audience to a vacant rental listing. It is important to have a unit "move-in ready" before beginning showings.
B/ Day-to-day lease management. Correspondence & interaction with a tenant in a property can be one of the most time consuming jobs of a property manager. It is also an area that can leave a Landlord open to liability. Professional Property Managers handle these interactions on a regular basis & are well equipped to deal with the various situations that can arise.
C/ Accounting / Financial. Proper accounting & recordkeeping are essential for a well-run rental property portfolio. Reed & Associates uses an industry leading Property Management software solution for secure & accurate processing & storage of property records. All information is stored online & off-site.
D/ Maintenance & Service Calls. Timely & cost-effective responses to tenant service requests are essential to preserving a property & retaining a tenant. Reed & Associates has an online tenant portal for all residents to submit a maintenance request. This provides for written documentation & photo submission to verify the problem & identify the best vendor to send out. A network of trustworthy vendors is essential for getting a problem fixed right the first time in a reasonable time frame at the best cost possible.
4. REPAIRS & RENOVATIONS
A/ Preventative Maintenance. Termite contracts, HVAC maintenance contracts, etc all provide investors with peace of mind for the long-term stability of their property & its systems.
B/ Tenant Turn / Make Ready. Reed & Associates identifies necessary repairs, cosmetic improvements & recommended maintenance & then gets the items completed in a timely manner for the best cost possible.
C/ Renovations & Upgrades. There are several upgrades that can be made to a rental property that will cut down on long-term maintenance & replacements. These include granite countertops, hard surface flooring and exterior vinyl siding. From the TV decorating shows, granite is becoming an almost standard feature for a desirable property. These types of items will improve long-term investment performance & will aid in the desirability of the property at the time of sale.
5. EXIT STRATEGY / ASSET DISPOSITION
When an investor decides it is time to sell all or part of a rental portfolio, Reed & Associates can assist with MLS listings & through a network of existing investor clients who are looking to add quality properties to their portfolios.
____________________________________________________________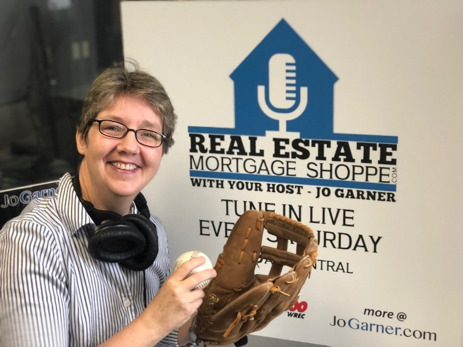 TOPICS COVERED BY JO GARNER:
1. What are the most common mortgage programs used for people purchasing investment property?
A. 20% down payment 30 year fixed rates . Investors build wealth because the principle and interest payment stays low for up to 30 years. While the investor is enjoying a principle and interest payment that never goes up, conversely, the month rent income is steadily going up. As rents increase year after year, the positive cash flow between the low, fixed mortgage payment and the amount of income coming in from the tenant, is getting larger and larger. That is where I see my investor mortgage clients building wealth for themselves.
B. (story of an investor who started out small and now no longer has to work a job. He can go on exotic vacations with his family and enjoy doing fun things in life that others only dream of doing. Les Brown, a motivational speaker says, " You must be willing to do today the things others won't do, in order to have the things tomorrow others won't have.")
C. Example of a common real estate investment deal like one I did a year ago that shows you why the low 30 year fixed rate can work for a lot of investors:
Sales price $114,000 with $22,800 down payment and a loan amount of $91,800 on a 30 year fixed rate of 4.375% The rental income on this property was $1,300/mo. The buyer's Principle and Interest payment was $455/mo. When you add in taxes and insurance, the total payment was $614/mo . Then add in property management fees and maintenance costs, he had a net profit of $512/mo or $6,152/year. That's pretty good for the first year. Just comparing the net profit without the mortgage divided into the price he paid for the house, his capitalization rate was 10% return on investment.
D. The Quick Cash Back Refinance Loan- One loan product that tends to be a winner among my investor clients is the Quick Cash Back Refinance Loan. When the investor pays cash for a house or borrows money secured on a different asset and not on the house he is buying, I can refinance the property he paid cash for right away and get him his money back.
On standard loans, investors will sometimes have to show they have their name on title to the investment property for at least 6 months to a year before they can refinance and get their money back. But on the Quick Cash Back Refinance, I can process a cash back loan secured on that investment property and close quickly and get the investor up to 75% Loan-to-Value based on the appraisal value or the sales price and closing costs showing on the closing papers from when he bought the property just a few days ago. He can pay back the credit line he used to purchase this property and have it available to go grab the next good deal.
Call me if you want to see how to get your cash back quickly so you can buy your next house sooner rather than later.
2. How can I buy real estate with nothing down?
If you are buying a home that will be your primary residence, you can take your pick of lots off zero-down payment mortgage programs and programs that require 5% or less down payment.
For rental property purchases, the loan program requires a minimum 15% to 20% down for buying a single-family rental property.
The minimum down payment for buying a duplex or tri-plex or 4-plex is 25% down payment.
Are you short on down payment funds? Here are some great resources you can bring up to bat.
1. Borrowing against a stock or bond account or mutual fund.
2. Borrowing against a 401k
3. Getting a cash out refinance from a different property
4. Cash value in a life insurance plan
5. Get an equity line of credit secured on a different property other than the one you are buying.
6. These are just a few.—there's more but you don't want to use gift money to buy a rental property. You don't want to borrow the funds unsecured.
3. Share some success stories and what investors did to make their real estate investment a success?
Let me introduce you to Mary and Maynard Eagen (not their real names). Mary and Maynard wanted to be able to retire early and have plenty to of income to enjoy life with their children and one day their grandchildren. They did not trust the stock market and it didn't really matter anyway because Mary and Maynard didn't have any money to invest in it. They didn't have much leftover money at all. How were they going to buy several homes for rental income without a lot of money?
The way the Eagans set out to build their fortune, was to buy a home, move into it and live there for a year or more, then turn that house into a rental home and go buy their next primary residence with very little down. They moved to a new primary residence almost every year, keeping the former home as income-producing rental property. After a while the Eagans owned several rental properties and did not have to pay much down since, each time, they purchased it as a primary residence.
Jackson Andrews (not his real name) made quite a good income in the securities business. He invested in the stock market but wanted to own some income-producing real estate properties to balance out his investments.
The problem Jackson had was his work schedule. He had the money to put down on the investment real estate and his income was high enough but Jackson did not have time
The solution? Jackson found a realtor that knew how and where to scope out bargains. He hired a property manager too. Most of the bargains were homes that needed quite a bit of repairs. Since the homes would have to be in good shape to get a standard fixed rate mortgage, Jackson borrowed against other assets like getting a loan on his 401K. We even did a cash out refinance on one of his other properties to give him enough cash to buy more and more houses at bargain prices to fix up and keep or resell at a profit.
____________________________________________________________
REAL ESTATE TIP OF THE WEEK
(Phillip Kemp shares the importance of investing in upgrades for your rental house that will bring a larger return over a longer period of time. Example: adding granite counter tops and upgraded tile and appliances etc):
____________________________________________________________
ANNOUNCEMENTS:
Talk Shoppe offers free networking & education to anyone interested in real estate or in business. Talk Shoppe meets every Wednesday 9A-10A CT at Pinot's Palette 8225 Dexter Rd Cordova, TN 38018 This Wednesday Talk Shoppe presents: Beth Dowdie, Business Development Consultant, The Greater Memphis Chamber At Work for Small Business, bdowdie@memphischamber.com
Talk Shoppe events are free thanks to advertisers like Pat Goldstein, Crye-Leike Realtor in Memphis and North Mississippi. (901) 754-0800 and (901) 606-2000. Pat is the "Gold Standard" in real estate.
4. Subscribe at www.JoGarner.com for weekly podcasts and show notes from Real Estate Mortgage Shoppe.
5. Real Estate Mortgage Shoppe reminds you that MAKE YOUR PLAN. LET'S WORK YOUR PLAN. IF THE DEAL WORKS FOR YOU TODAY, LET'S DO IT TODAY.
SPECIAL NOTE: REAL ESTATE MORTGAGE SHOPPE RECOMMENDS THAT YOU CONSULT WITH A FINANCIAL, LEGAL OR OTHER CERTIFIED, LICENSED PROFESSIONAL BEFORE ACTING OR INVESTING ON ANYTHING YOU HEAR OR SEE FROM THE CONTENT ON THIS SHOW OR BLOG POSTS. THE INFORMATION WE SHARE ON REAL ESTATE MORTGAGE SHOPPE IS GENERAL IN NATURE MEANT FOR GENERAL EDUCATIONAL PURPOSES ONLY. ALL EXAMPLES GIVEN FOR ILLUSTRATION PURPOSES ON REAL ESTATE MORTGAGE SHOPPE USE FICTIONAL CHARACTERS AND DO NOT REFLECT REAL PEOPLE OR ACTUAL DETAILS IN ANY OF THE SITUATIONS.
____________________________________________________________
QUOTE CORNER:
Yogi Berra: "When you come to a fork in the road, take it. "
Les Brown, motivational speaker- "You must be willing to do today the things others won't do, in order to have the things tomorrow others won't have."
Phillip Kemp shares his favorite quote from Rory Vaden "Success is never owned. It is rented and the rent is due every day."
____________________________________________________________
REJOINDERS:
1. Eric Eurich, Kaizen award-winning business coach with Focal Point Business Coaching www.ericeurich.focalpointcoaching.com
2. Kevin Yee, Save Energy Solutions www.sesinfo.biz Duct sealing to keep the bad air out of your home.
3. Mary Jane Lessley of Signs Now in Memphis www.SignsNowMemphis.com (901) 368-0784 Direct your customers to your business and your event with signs of all kinds.
____________________________________________________________
Transitional Music:
Take Me Out To The Ballgame (Ed Sullivan Show 1959 with Whitey Ford, Yogi Berra, Mickey Mantel and others ); "Centerfield" John Fogarty; Boys of Summer by Don Henley; "Memphis" by Johnny Rivers for the Look Back Memphis Trivia Contest
____________________________________________________________
ABOUT PHILLIP KEMP, REED AND ASSOCIATES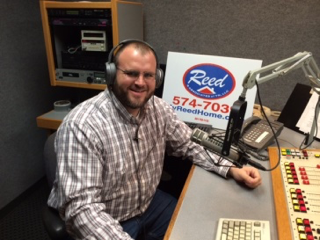 Reed & Associates is available to assist our investors with various areas of their investment properties, including:
Phillip Kemp
Reed & Associates of TN, LLC
269 Germantown Bend Cv, Suite 101
Cordova, TN 38018
____________________________________________________________
ABOUT JO GARNER-MORTGAGE LOAN OFFICER: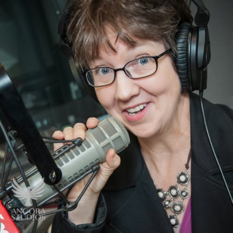 WHAT DO YOU WANT TO ACCOMPLISH WITH YOUR MORTGAGE?
www.JoGarner.com (901) 482 0354 jo@jogarner.com twitter @jogarner
Jo describes her job description: "As a mortgage loan officer, my job is to give my client the benefits they want from their financing terms– listening to my client and determine what's of the most value to THEM– What is their comfort level on a house payment, how much are they comfortable paying down, what type of financing do they need to get the house they want to buy or refinance. Different clients have different priorities in life—some are buying their first home with very little down payment funds. Some are recovering from medical challenges, divorces or preparing to send children to college and some are embarking on a long term goal of buying properties to build rental income. Whatever their personal priorities are, my job is to put together a mortgage with comfortable terms that will help them achieve their goals."
Jo Garner is a mortgage officer with extensive knowledge in tailoring mortgages to her customers who are refinancing or purchasing homes all over the country. She offers conventional, FHA, VA or other loan programs for refinancing and purchases.
Jo can help you look at rent vs buy, when it makes sense to refinance, how to get the best deal on your home purchase financing.
Jo Garner has been in the real estate/financing business for over 20 years. She got her start in Portland, Maine where she first began her real estate career. She received her real estate education from the University of Southern Maine and was personally mentored in San Diego, California by Robert G. Allen, author of Nothing Down, Creating Wealth and The Challenge.
On moving back to West Tennessee in 1987, she went into business buying and selling discounted owner-financed notes secured on real estate. In 1990 Jo went to work for a residential mortgage company and has been a mortgage loan officer for over 20 years. Her goal is to offer excellent, affordable service to her customers, tailoring the loan programs to the specific needs of her clients.
In addition to her work in the mortgage field, Jo Garner is the primary sponsor and founder of Talk Shoppe in Memphis. www.TalkShoppe.com Jo is host of Real Estate Mortgage Shoppe and currently publishes on her blog www.JoGarner.com.