Today we are talking about your vision for the way you want to live. We will be sharing some stories of people who put action to the design they had in their minds for the way they wanted their home to look and feel and comfort they wanted to feel with their financing arrangements.
What do YOU want to accomplish with YOUR mortgage? Let's stay connected. Subscribe for Real Estate Mortgage Shoppe podcasts with show notes at www.JoGarner.com Jo@JoGarner.com (901) 482-0354
To Your Success,
Jo Garner, Mortgage Loan Officer NMLS #757308
________________________________________________________________________
LET'S GET STARTED
Good morning, Memphis! Welcome to our internet listeners and podcast listeners across the 50 states! You're on Real Estate Mortgage Shoppe. I'm your host, Jo Garner, Mortgage Loan Officer. You can connect with me at www.JoGarner.com. Our general topic is YOUR HOME & YOUR FINANCING-THE POWER OF VISION TO FORGE A NEW LIFE. Subscribe to get our weekly blogposts with podcasts at www.JoGarner.com. Call us while we are live at (901) 535-9732 Today is May 4th, 2019.
Today we are talking about your vision for the way you want to live. We will be sharing some stories of people who put action to the design they had in their minds for the way they wanted their home to look and feel and comfort they wanted to feel with their financing arrangements.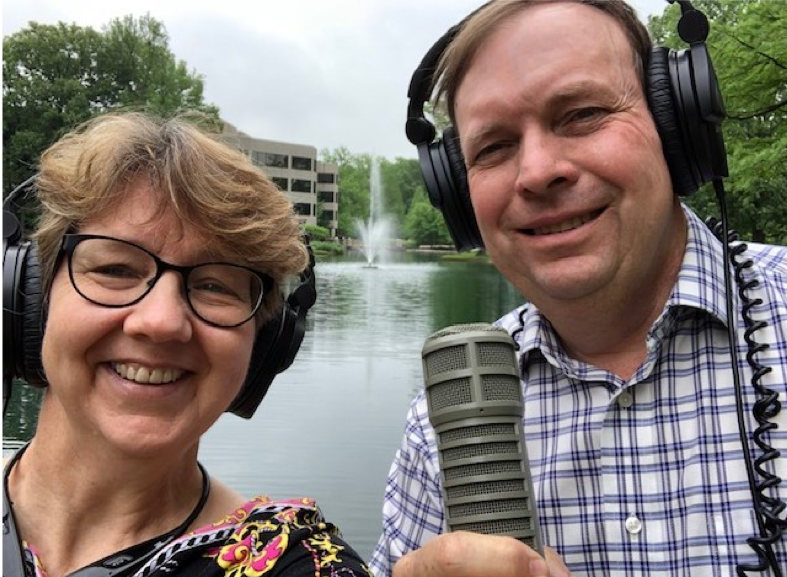 INTRODUCING JOHN LAWHON OF LAWHON LANDSCAPING
Sitting in the co-host chair today we have our expert landscaping designer John Lawhon of Lawhon Landscaping. John, I have heard many testimonies about the quality of your work. You help people get a vision of the way they want the OUTSIDE of their home or business to look and feel. You do big projects, little projects and sometimes the big, big projects in phases. Tell our new listeners a little bit about yourself and what you do for your clients. (John introduces himself and talks about services Lawhon Landscaping offers their clients)
CLEAR VISION GIVES YOU ENDURANCE TO GET WHERE YOU WANT TO GO
(Jo) John, just like you help people get a vision for how they want the OUTSIDE of their home to look and to work, I help people design their FINANCING to help make their vision a reality.
Getting a vision in mind of what you yearn for your life to look like reminds me of something my sales coach told me a while back. He said, "When you have clear vision, you will have greater endurance. "
DIANA NYAD'S STORY
Then he told me the story of Diana Nyad, the first person known to swim from Cuba to Florida unaided. Diana tried several times to accomplish this goal and failed. Once she was attacked by a jelly fish. Another time she tangled with some aggressive sharks, but most of her failures came from sheer fatigue.
The final time she made the attempt to swim from Cuba to Florida, she was becoming extremely tired just in times past. But this time her coach, who was on a nearby boat, looked up and started yelling to Diana, " Look up at the light! Do you see that light ahead?"
Diana was so worn out as she swam. She could barely see a light in the distance and thought it was a sunrise. Her coach started waving his arms and yelling louder, "That light is on the Florida coastline! Don't give up, Diana! Keep swimming!" Once Diana got the clear vision of the Florida coastline, a new flood of adrenaline pushed her forward with a new endurance that bolstered her across to accomplish her vision. (By the way, Diana Nyad was in her 60's when she made this record-breaking swim.)
USING VISION BOARDS TO GET WHERE YOU WANT TO GO
Who do YOU want to be as a human? What does your home and your home life look like the way you want it to be? How do you want your family situation to be? Do you want children, friends in your home? How to you want to feel on a typical day in your life? What do you want people to be saying about you?
I challenge you to build a vision board for yourself. My retired US Navy friend convinced me to make one and they really work. Print pictures that represent the way you want your life to look and feel– your home, your work and more. Cut pictures out of magazines, print pictures that you find online and paste them on your vision board. Then put your vision board where you can see it everyday and watch what happens.
I have been in the mortgage business for almost 30 years and have seen so many ways real estate has fortified a good life for my customers. I believe that you can accomplish ANYTHING owning real estate. And if you buy it right and keep buying more of it, the possibilities are endless on what you can do in life for yourself and others.
Make your plan. Let's work your plan. If the deal works for you today, let's do it today. Connect with me at www.JoGarner.com Call me the old fashioned way at (901) 482-0354. Let's talk about what YOU want to accomplish with YOUR mortgage.
John, take a few minutes and let's keep talking about the power of creating a vision of what you want to do with your home and then putting action to the design.
(John starts talking about the questions you want to ask yourself before you start designing the landscaping for the outside of your home
Who will be using the outdoor space? What kind of activities does the design need to accommodate?
Etc)
You're on Real Estate Mortgage Shoppe. I'm your host, Jo Garner, Mortgage Loan Officer. What do YOU want to accomplish with your mortgage? Make your plan. Let's work your plan if the deal works for you today, let's do it today. When we come back John Lawhon will be sharing some more smart ideas on how to design your landscaping for the way you want to live. See you back in just a moment
________________________________________________________________________
THE LOOK BACK MEMPHIS TRIVIA CONTEST
2nd segment after 9:15 break: The Look Back Memphis Trivia Contest is sponsored by John and Jennifer Lawhon of Lawhon Landscape (901) 754-7474 the Lawhon's can help you plan your landscaping if you have a BIG, BIG project or a smaller project or if you want to do the big project in phases. The Lawhons are giving away a $25 gift card to the first person with the correct trivia answer. If you know the answer to our trivia question, call us at 901 535 WREC 901 535-9732.
TRIVIA ANSWER: COLLIERVILLE TOWN SQUARE
Question: Who am I?
Hint: I am the very center of a town that is a suburb of Memphis
Hint: This town's first location was east of where it is now located. The first location of this town was destroyed in the bloodiest Civil War battles in Shelby County TN. But the new town was incorporated February 17, 1870 at its current location.
Hint: The center of this town is listed on the National Register of Historic Places
Hint: This location served as the site for various organized events such as the Cheese Carnival, Watermelon Festival, Fair on the Square, Mulberry Fine Arts Festival, Dickens on the Square and many others.
More historic details:
(excerpts from www.ColliervilleChamber.com )
In 1867, Harrison Irby and Virginus Leake bought approximately ninety acres at our present town's location. The acreage was then divided and sold in lots. The date of Collierville's second incorporation was February 17, 1870 with James B. Abington serving as mayor.
The Collierville Town Square was the business center of town and enhanced Collierville's ability to become a progressive community following the Civil War. The Historic Town Square, listed on the National Register of Historic Places continues to be a major source of pride among all Collierville residents today.
The Historic Town Square located,in the center of the business district has served as the site for various organized events such as the Cheese Carnival, Watermelon Festival, Fair on the Square, Mulberry Fine Arts Festival, Dickens on the Square and many others. Around 1876, a two-story bandstand was constructed in the Park where it stood until it was destroyed by a tornado in 1955. It was replaced ten years later by a wrought iron, cedar-shake, octagon-shaped gazebo.
________________________________________________________________________
TOPICS COVERED BY JOHN LAWHON OF LAWHON LANDSCAPING
TOPICS COVERED BY JOHN AND JENNIFER LAWHON :
1. What type services does Lawhon Landscape offer your clients?
2. What questions do you ask a homeowner who is trying to decide what type of landscaping design or outdoor living areas will work best for them
A. Where will the family members spend most of their time and activity? A cook might want the kitchen to be next to the patio or bar-b-que area. A person who loves arrangements of fresh flowers may want a flower garden right outside the door.
B. Are the family members using this space handicapped, elderly, toddlers, teenagers? Cushy, well-fed grass that is thick and feels good underfoot and when rolling around on it.
C. Will there be pets? How many? What type? What special provisions need to be included in the landscape to accommodate the pets? Special areas for pets
D. What type activities will be common at the home? (bar-b-que parties, swimming or just hot tub time, vegetable and herb gardening, quite patio relaxing, swing set, tree house or other activities for the children?)
E. What type drainage or irrigation needs will the property need?
F. Are there visual barriers or sound barriers needed between the client's home and the neighbor's property?
G. Does the landscaping need to be very low maintenance?
H. Does the client want plants selected so that something is in bloom and colorful, making their lawn pretty as a picture all year?
3. Tells a story about a landscape design that will illustrate some of these points.
________________________________________________________________________
TOPICS COVERED BY JO GARNER, MORTGAGE LOAN OFFICER
________________________________________________________________________
MARTINA-SAAVY REAL ESTATE INVESTOR-BUY FIX UP CASH OUT REFI AND DO IT OVER AND OVER
Let me introduce you to a savvy real estate investor we will call her Martina. Martina was working a 9 to 5 job, but everyday her heart was yearning to bike across Europe with friends and sail into adventures around the world. She felt like Cinderella stuck in the drudgery of work she didn't like with no prince, no fairy godmother anywhere in sight—no financial way out.
Some of her friends had started making money buying and selling real estate encouraged Martina to buy her first rental property. Martina thought, "If I could buy enough income-producing real estate properties, after a while I could afford to jump into some of the adventures I've been daydreaming about."
Pushing down fear and calling up some chutzpah, Martina went in with one of her real estate investor friends and made a nice profit buying and upgrading a home are reselling for a profit.
Martina searched after work to find homes in stable areas that needed quite a bit of renovation and repair. Martina sold her motorcycle and borrowed against her 401K. She used some of the profit from the last real estate sale and paid cash for a house at a discounted price that needed some repairs. Martina made the repairs to the home and rented the property at a nice profit.
Once the house is completed, she gave me a call to get a her permanent fixed rate mortgage approved on what I call my Quick Cash Back Refinance Program. Martina refinanced and paid back her 401k and pocketed some of the other profits. "Let's go do the next real estate purchase," she said happily.
Martina had a formula for success that she could use over and over again. Before long the life of adventure that she yearned to live would be a reality little by little. Investors like Martina use this same Quick Cash Back refinance program to pay back credit lines that they used to pay cash for real estate. Once they completed the Quick Cash Back Refinance and paid off their credit lines, their credit lines were ready to use to launch into the next profitable real estate purchase. Martina and her investor friends could use this Quick Cash Back refinance program over and over again like rinse and repeat, rinse and repeat while Martina's real estate wealth and income continues to grow.
Restructuring to systematically eliminate debt and still get mortgage paid off early
Mr. Ratcliffe, not his real name, made a New Year's resolution to pay off debt that had a strangle-hold on him. He said, "I had some unexpected life events that costs me lots of money. One after another, they just kept hitting me. I could never catch a break. Before I knew it, several years had gone by and I was drowning in debt."
There is a wise saying that until you are so miserable in your current situation that the risk of stepping out to make changes is less daunting that staying where you are, you will never take the chance and make the change. Mr. Ratcliffe experienced the face-slapping realization that his life was being sucked out of him by piling up debt.
He forced himself to tally up what he owed to each creditor and how much interest he was paying for each account. He was paying double-digit interest rates on these. He called and managed to get some of the interest reduced, just by asking.
He owed about $100,000 on his mortgage with about 18 years left. His house was valued about $250,000. He refinanced back to a 30 year loan and pulled cash out enough to pay off over half of his credit cards. Yes, he was back to a 30 year loan on his mortgage but by putting most of the double-digit interest rate credit cards onto a 5% fixed rate mortgage, he freed up several hundred dllars a month.
His next plan of action was to first apply the several hundred dollar a month savings to systematically pay off the rest of the credit cards over time. Second, once the credit cards were paid off, he could take the several hundred dollar savings and start an automatic prepayment plan to go toward getting rid of his mortgage in less than 15 years.
Mr. Ratcliffe made a commitment to his goal.
3. MR. FIX-IT TAKES ONE STEP AT A TIME TOWARD HIS DREAM HOME (competitive market_
Meet Ricky. Ricky is barely out of his twenties and wants a shop next to his house so he could work on cars and fix stuff. He also wants to be in a particular upscale neighborhood. His dream house was like having champagne taste on a beer budget. Ricky engages his imagination and some ingenuity.
He found a house in a neighborhood that was going steadily up in value, even though it wasn't the upscale area he initially wanted. The property had a garage. This house would not break the bank for Ricky. Ricky took action with a smart offer and beat out any competition to buy his house. Over time he transformed the garage into an awesome shop by installing a work bench and later some racks for his tools. The house was going up in value too. Ricky would one day be able to launch from this home up to the more upscale neighborhood he originally wanted.
________________________________________________________________________
REAL ESTATE TIP OF THE WEEK
(John Lawhon shares a real estate related money-saving or time-saving tip—keep the maintenance up on your landscaping. If you don't there is a point of no return if your landscaping is allowed to go uncared for. It can be VERY EXPENSIVE to have to replace plants and other design pieces.):
________________________________________________________________________
ANNOUNCEMENTS:
Talk Shoppe offers free networking & education to anyone interested in real estate or in business. Talk Shoppe meets every Wednesday 9A-10A CT at Pinot's Palette 8225 Dexter Rd Cordova, TN. This Wednesday May 8 Jana Cardona, Knowing Your Strengths-How This Can Impact Your Success, www.BNIMidSouth.com, 901-634-7419
Talk Shoppe events are free thanks to supporters like Nita Black of www.901Elearn.com Nita can show you how to share your knowledge to teach others and make money doing it.
Thank you to Adrian Keeley of Tiger Paws Carpet Cleaning where your carpets and upholstery aren't clean until they are Tiger Paws clean www.tigerpawscarpet.com
2. Pull up some of the Star Wars movies, charge up your old light saber and May The Force Be With You This Star Wars Weekend.
3. Head down to the Memphis In May Beale Street Music Fest
4. Subscribe at www.JoGarner.com and you can get our weekly blog posts with podcasts conveniently in your inbox.
5. Real Estate Mortgage Shoppe reminds you to MAKE YOUR PLAN. LET'S WORK YOUR PLAN. IF THE DEAL WORKS FOR YOU TODAY, DO IT TODAY.
SPECIAL NOTE: REAL ESTATE MORTGAGE SHOPPE RECOMMENDS THAT YOU CONSULT WITH A FINANCIAL, LEGAL OR OTHER CERTIFIED, LICENSED PROFESSIONAL BEFORE ACTING OR INVESTING ON ANYTHING YOU HEAR OR SEE FROM THE CONTENT ON THIS SHOW OR BLOG POSTS. THE INFORMATION WE SHARE ON REAL ESTATE MORTGAGE SHOPPE IS GENERAL IN NATURE MEANT FOR GENERAL EDUCATIONAL PURPOSES ONLY. ALL EXAMPLES GIVEN FOR ILLUSTRATION PURPOSES ON REAL ESTATE MORTGAGE SHOPPE USE FICTIONAL CHARACTERS AND DO NOT REFLECT REAL PEOPLE OR ACTUAL DETAILS IN ANY OF THE SITUATIONS.
________________________________________________________________________
QUOTE CORNER:
RichDad "The Sky Is Never The Limit-Your Vision Is"
Anonymous "Create A Vision That Makes You Want To Jump Out Of Bed In The Morning"
________________________________________________________________________
REJOINDERS:
1. Gina Davis, www.FindVendorBooths.com Greater Memphis & Mid-South –Subscribe with Gina to get the list of events and opportunities to get in front of your target audience face-to-face with a vendor booth
2. Eric Eurich, Kaizen award-winning business coach https://ericeurich.focalpointcoaching.com/
3. Troy and Lynn McDonald, Bartlett and Memphis TN –Erin McDonald Insurance Agency for your life insurance, home, car, landlord insurance and renters insurance. (901) 849-7101
Transitional Music: "Fight Song" Rachel Platten; "Million Dreams by Pink" ;
"Good Life" by One Republic; "Memphis" by Johnny Rivers for the Look Back Memphis Trivia Contest
________________________________________________________________________
ABOUT JOHN & JENNIFER LAWHON OF LAWHON LANDSCAPING DESIGN: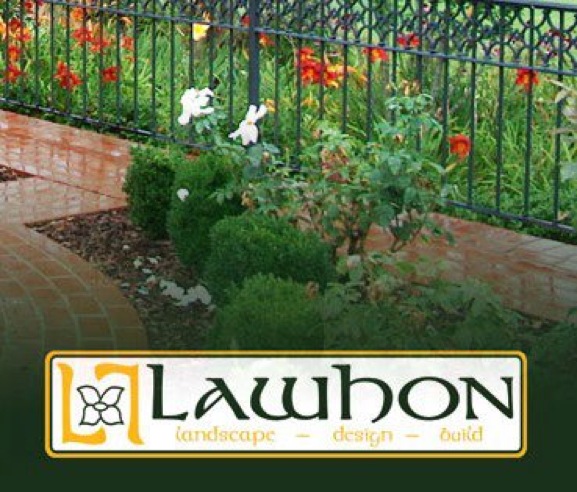 Call: (901) 754-7474
Beautiful gardens begin with thoughtful design. The staff of Lawhon Landscape Design includes professionals with degrees in Landscape Architecture, Plant Pathology, Studio Art, and Agronomy. Our designers and plant professionals create outdoor living spaces with your lifestyle in mind.
Our many years of experience in design, installing, and maintaining Mid-South landscapes make us uniquely qualified to create gardens that are both beautiful and practical to maintain.
A Family Business
Our business was started in 1958 by Rex and Beth Lawhon and was one of the first weed control companies in the Southeast. Over the years, we have kept our client list small and personal in order to serve the gardens of Memphis with the best in lawn and shrub care. The high quality of our work has paid off over the years by the many repeat customers we have – both residential and commercial. We follow the philosophy of doing it right the first time. We hope that you will give us the opportunity to serve your garden needs as well.
In 1985, we expanded our family company by offering a complete design build landscape service. John Lawhon, with a degree in Landscape Architecture, offers complete landscape designs for every budget as well as outstanding plant installation services. In order to help maintain your landscape, we offer complete irrigation system installation. We have everything you need to make your home more beautiful than ever.
________________________________________________________________________
ABOUT JO GARNER-MORTGAGE LOAN OFFICER: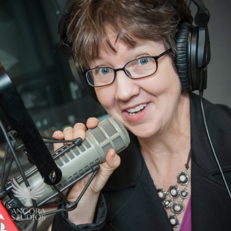 WHAT DO YOU WANT TO ACCOMPLISH WITH YOUR MORTGAGE?
www.JoGarner.com (901) 482 0354 jo@jogarner.com twitter @jogarner NMLS# 757308
"Whatever YOUR personal priorities are, my job is to help you get the mortgage terms that will give you bragging rights when you talk about it and help you score on hitting your goals ."
As a mortgage loan officer, my job is to help you get to the benefits you want from your financing terms. What is most important to you? I can help you find the financing terms that will help you get to what you want. What is your comfort level on a house payment? How much are you comfortable paying down,? What type of financing do you need to get the house you want to buy or refinance?
Different clients have different priorities in life—some are buying their first home with very little down payment funds. Some are recovering from medical challenges, divorces or preparing to send children to college and some are embarking on a long term goal of buying properties to build rental income."
Jo Garner is a mortgage officer with extensive knowledge in tailoring mortgages to her customers who are refinancing or purchasing homes all over the country. She offers conventional, FHA, VA or other loan programs for refinancing and purchases.
Jo can help you look at rent vs buy, when it makes sense to refinance, how to get the best deal on your home purchase financing.
Jo Garner has been in the real estate/financing business for over 25 years. She got her start in Portland, Maine where she first began her real estate career. She received her real estate education from the University of Southern Maine and was personally mentored in San Diego, California by Robert G. Allen, author of Nothing Down, Creating Wealth and The Challenge.
On moving back to West Tennessee in 1987, she went into business buying and selling discounted owner-financed notes secured on real estate. In 1990 Jo went to work for a residential mortgage company and has been a mortgage loan officer for over 25 years. Her goal is to offer excellent, affordable service to her customers, tailoring the loan programs to the specific needs of her clients.
In addition to her work in the mortgage field, Jo Garner is the primary sponsor and founder of Talk Shoppe in Memphis. www.TalkShoppe.com Jo Garner also host the radio show Real Estate Mortgage Shoppe airing on News Radio AM 600 WREC and iHeart Radio with podcasts and show notes published on www.JoGarner.com.