HOMES AND HOME LOANS-ADVANTAGES FOR OUR MILITARY, FIRST-RESPONDERS AND TEACHER HEROES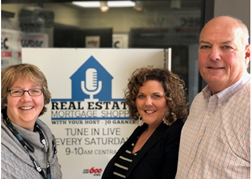 Homes For Heroes is a special program to offer advantages to our heroes-people in the military, firefighters, police, EMTs, health care professionals and teachers. You will hear more about this program and its advantages on Real Estate Mortgage Shoppe today.
What you YOU want to accomplish with YOUR mortgage? I want to hear your story. Subscribe at www.JoGarner.com to get weekly Real Estate Mortgage Shoppe podcasts with show notes. Call me and let's talk about YOUR plans (901) 482-0354.
To Your Success,
Jo Garner, Mortgage Loan Officer NMLS# 757308
______________________________________________________________________________
WELCOME!
Good morning, Memphis! Welcome to our internet listeners and podcast listeners across the 50 states! You're on Real Estate Mortgage Shoppe. I'm your host, Jo Garner, Mortgage Loan Officer. You can connect with me at www.JoGarner.com. Thank you to real estate closing attorneys Rob Draughon and Shelley Rothman of Griffin, Clift, Everton and Maschmeyer for sponsoring today's Real Estate Mortgage Shoppe. For your home purchase or refinance contact Rob Draughon and Shelley Rothman at (901) 752-1133. Our general topic is HOMES AND HOME LOANS-ADVANTAGES FOR OUR MILITARY, FIRST-RESPONDERS AND TEACHER HEROES. Subscribe to get Real Estate Mortgage Shoppe podcasts with show notes at www.JoGarner.com Call us while we're live today February 22, 2020 at (901) 535-9732.
INTRODUCING JIM AND FAYE JONES OF REMAX EXPERTS-AFFLIATE PARTNERS WITH HOMES FOR HEROES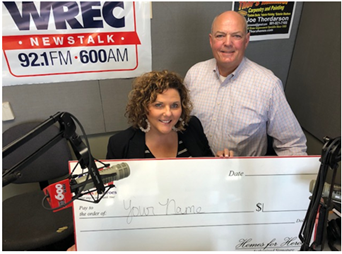 In the studio for the first time let me introduce you to Jim and Faye Jones of ReMax Experts in Germantown, Tennessee. Jim, you and your wife Faye sold over 30 million dollars in sales in 2019. You are realtors and affiliate partners with the Homes For Heroes and the go-to realtors for our military, law enforcement, health care professionals, firefighters, EMS and teachers. Take a moment to tell our listening audience about yourselves and what you do as realtors for your real estate clients. (Jim and Faye have about 1 minute or so to introduce themselves and talk about the advantages of using them as realtors and the Homes For Heroes program)
NOAH AND NORAH NOWLING'S STORY-SEEK AND YOU SHALL FIND
(Jo) My favorite thing about being a mortgage loan officer is that I get to meet the most amazing people on their journey to homeownership or sometimes as they explore scenarios for restructuring their debt to get to a better life. Even if we just converse over the phone and I only get to meet them in person at the closing table, I feel like we are friends sitting around their kitchen table working together on a common project.
As we are talking today about special programs for our heroes to buy homes, I am remembering a young couple with their one-year old son, Noah and Norah Nowling (not their real names.) Noah and Norah had been renting a home for over a year in a neighborhood they loved and they loved being close to family who helped them take care of their son. It was convenient and inexpensive having the family members nearby for child care on demand.
Noah called me one day and then came on over to the office to share their story. They had student loans and were trying to save for a down payment to buy a home. Then some unexpected bills started coming in after they had their first child. They kept putting off looking for a home because they loved the neighborhood where they were living and they did not have a lot of money to put down.
"You have not because you ask not. Seek and you shall find." Josiah told me. "We just picked up the phone and asked our landlord if he would sell us the house where we were living. Amazingly, he said yes. Now, we are seeking from you as our lender-'can you find us the money for a down payment?'"
Since Noah was a first responder with the Fire Department, the answer was yes. For Noah and his wife we got them a low down payment FHA government mortgage funded with a $10K from the City of Memphis Down Payment Assistance program under special guidelines for police, fireman and teachers. Noah and Norah only had to pay a very small amount of their own money and everything else was paid by this special down payment assistance program.
The Nowlings got to remain in the house they loved in the neighborhood next to family members who were always at the ready to take care of their little one. Except now the Nowlings monthly payments were going to create more and more wealth in owning their own home instead of paying for someone else's home.
What do YOU want to accomplish with YOUR mortgage? Connect with me at www.JoGarner.com or just call me at (901) 482-0354. What is YOUR story?
HOMES FOR HEROES-HERE'S HOW IT WORKS
(Jo) Jim and Faye Jones, as realtors and affiliate partners in the Homes For Heroes program, I know you have many stories like the Nowling's story. Tell us about the Homes For Heroes program and how can you help your hero customers?
You're on Real Estate Mortgage Shoppe. I'm your host, Jo Garner, Mortgage Loan Officer. Make Your Plan. Work Your Plan. If The Deal Works For You Today, Do It Today. When we come back Jim and Faye Jones of ReMax Experts and Homes For Heroes affiliated partners will be sharing more with you on how to plug into the advantages of this special program. See you back in just a moment.
______________________________________________________________________
THE LOOK BACK MEMPHIS TRIVIA CONTEST
2nd segment after 9:15 break: Our Look Back Memphis Trivia Contest is brought to you by notable Memphis historian, Jimmy Ogle. Twelve of his Memphis History lectures entitled Making Memphis – Storytelling by Jimmy Ogle may be viewed by Googling "JIMMY OGLE PINK PALACE". View at JimmyOgle.com. . The Look Back Memphis Trivia Contest is sponsored by John and Jennifer Lawhon of Lawhon Landscape (901) 754-7474 the Lawhon's can help you plan your landscaping if you have a BIG, BIG project or a smaller project or you can do the big project in phases . The Lawhons are giving away a $25 gift card to the first person with the correct trivia answer. If you know the answer to our trivia question, call us at 901 535 WREC 901 535-9732.
Here's our trivia question : Who am I? (go to hints)
Garner # 24 08/06/14
Shrine Building
Question:
Hint: I was built in Downtown Memphis in 1923.
Hint: I was placed on the National Register of Historic Places in 1979.
Hint: I overlook the Cossitt Library to see the Mississippi River to the west.
Last Hint: My name derives from a charitable organization that helps children nationwide with burns.
Answer: Shrine Building. The Shrine Building in Downtown Memphis, Tennessee was built in 1923 to serve as the headquarters of the Al Chymia Shrine, a group of Shriners. It was listed on the National Register of Historic Places in 1979. It was converted to apartments in 1981 and was converted again in 2005 to house 75 condominium apartments. It was designed by architects Jones & Furbringer.
The lower eight floors contained professional offices and the temple itself began on 9th floor. The 2-story arched windows mark the large auditorium. The Shriners were forced move in 1936 when they were unable to meet their mortgage. Today, the Al Chymia Shriners Temple is located in East Memphis, and Shriners International has 400,000+ members full of fun and fellowship at 193 temples raising money to support 22 hospitals in the care of children with burns, cleft lips and palates, and spinal cord injuries.



Jimmy Ogle has retired from walking tours in Memphis. Twelve of his Memphis History lectures entitled Making Memphis – Storytelling by Jimmy Ogle may be viewed for FREE on the internet by Googling "JIMMY OGLE PINK PALACE". View JimmyOgle.com for more information.
___________________________________________________________
TOPICS COVERED BY JIM AND FAYE JONES, REMAX EXPERTS
How long have you been in real estate
– how did you get involved with homes for heroes
-how many heroes have you worked with on this program
-any stories stand out that you have worked with
-what about the charitable part of homes for heroes
– is it a sellers market and do you see that continuing
-how important is it when representing a buyer right now to win a contract
– what can sellers do to get top dollar
-are new homes selling fast too
– what about special loan programs
­­­­­­­­­­­­
___________________________________________________________
TOPICS COVERED BY JO GARNER, MORTGAGE LOAN OFFICER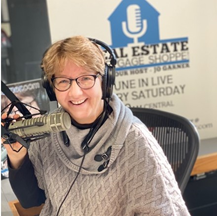 What are some of the most common barriers stopping our heroes from buying their own homes or restructuring their finances on a favorable refinance?
Barrier #1 Lack of down payment:
First, clients will tell me they don't have any money to put down. As your mortgage loan officer you and I can be very good treasure hunters and we can find money in places you never thought to look! Particularly if you have not owned a home in 3 years or more, there are a multitude of down payment assistance programs available. If the seller pays the closing cost and prepaid taxes and insurance for the buyer, then normally the down payment assistance pays the down payment and you can, in certain situations, get in for zero down or very little down.
Even if you are not a first time homebuyer, let's explore the 100% VA loans and the 100% USDA loans. We can look at financing secured on a different asset to give you the funds you need to close with very little money down on the house you really want. In many cases you can borrow against a retirement fund without penalty. Gifts from family are nice.
The second barrier is showing enough income to qualify for the loan you need to buy or refinance a home. If you have only been on your job a few months, we can only count your guaranteed base income and not the commissions that you hope to average over the course of the next several months.
If you are self-employed and you have a lot of income that you control but, after write-offs, you only show very little, let me review ALL PAGES of your last 2 years tax returns and business returns. We have found tens of thousands of dollars worth of income in the BACK PAGES of the tax returns. If there is a way, we can find it to help our clients get qualified for what they want to accomplish.
The third barrier that we can overcome is credit issues. Did you know that If you keep your balance owed on credit cards UNDER 30% of the total credit limit, it will boost your credit scores? If you owe OVER 50% of the total credit limit, it can really hurt your credit scores. Check out www.MyFico.com to find out more about how to develop the right credit habits that can bring you many rewards down the road.
The fourth barrier is problems with the house needing repaired or a title issue. This is where an experienced realtor or closing attorney.
Your answer to the repair requirements can be easily fixed by negotiating the seller of the property to pay it or agreeing to put money back into an escrow account in some cases to make the repairs after closing. If the repair list is massive, then we may need to switch you to one of our Renovation and Repair loan programs. Title issues, most of the time, are managed or cured by an experienced closing attorney.
Eddie Eddleman's-How He Eliminated 8 years off his mortgage saving $58K
The most important tool to use for determining the fastest way to pay off a mortgage early with the least amount of investment is the amortization schedule. You can get them free by googling "Mortgage Amortization Calculator." Be sure you enter your original loan amount and the date of your first payment, including the year. Then scroll down to the balance that matches your current balance, draw a line and add up the principal portions of each payment after the regular full payment. You can also use the schedule you got when you financed your loan—it should be in your closing papers. Or call me and I can walk you through it. .
Example:
Eddie Eddleman, a military veteran gets bragging rights eliminating 8 years off his mortgage.
The earlier in the mortgage you start prepaying the principle the more interest you will save with the least amount of money out of your pocket because a larger part of the principle and interest payment makes up the interest compared to principle in the beginning of the loan rather than at the end
Loan amount low $200 thousand range 30 year term principal and interest monthly payment in the mid $900's
Eddie pays an extra Principal & Interest payment once a year.
Total principal and interest payments if he did NOT pay extra payment each year $mid $900's X 360 months= in the mid $300 thousand dollar range.
Paying one extra P&I payment each year for roughly 20 something years paid in the low twenty thousand dollars
Total payments over a little over 20 years including extra payments =$ total payments a little over the $275 thousand range
SAVINGS in total payments =$around the $60 thousand dollar range
REAL ESTATE TIP OF THE WEEK (Jim and Faye Jones share a real estate related money-saving or time-saving tip-If you are in the military or a veteran of the military, a first-responder, law enforcement or teacher, getting registered with this program before you start house hunting or refinancing a home you already own, can give you some rewards. ):
ANNOUNCEMENTS:
Talk Shoppe offers free networking & education to anyone interested in real estate or in business. Talk Shoppe meets every Wednesday 9A-10A CT at Concorde Career College 5100 Poplar Ave 1st Floor Memphis, TN (The Clark Tower) This Wednesday February 26th, 2020 join us for "The Mastermind Principle: based on the book Think and Grow Rich by Napoleon Hill."
Talk Shoppe events are free thanks to sponsors like Maria Popa, financial planner and financial advisor with Strategic Financial Partners. Connect with Maria Popa at (901) 260-6431
Thank you to Miranda Griffin, owner of Health Mid-South. If you are looking for some simple steps and solutions for longevity and healing, connect with Miranda Griffin at www.healthymidsouth.net
Thank you to closing attorneys Rob Draughon and Shelley Rothman at Griffin, Clift, Everton and Maschmeyer Law Firm in Memphis, TN. For your home purchase or refinance, contact Rob Draughon and Shelley Rothman at (901) 752-1133.
4. Subscribe at www.JoGarner.com and you can get our weekly blog posts with podcasts conveniently in your inbox.
5. Real Estate Mortgage Shoppe reminds you to MAKE YOUR PLAN. LET'S WORK YOUR PLAN. IF THE DEAL WORKS FOR YOU TODAY, DO IT TODAY.
SPECIAL NOTE: REAL ESTATE MORTGAGE SHOPPE RECOMMENDS THAT YOU CONSULT WITH A FINANCIAL, LEGAL OR OTHER CERTIFIED, LICENSED PROFESSIONAL BEFORE ACTING OR INVESTING ON ANYTHING YOU HEAR OR SEE FROM THE CONTENT ON THIS SHOW OR BLOG POSTS. THE INFORMATION WE SHARE ON REAL ESTATE MORTGAGE SHOPPE IS GENERAL IN NATURE MEANT FOR GENERAL EDUCATIONAL PURPOSES ONLY. ALL EXAMPLES GIVEN FOR ILLUSTRATION PURPOSES ON REAL ESTATE MORTGAGE SHOPPE AND ARE BASED ON TRUE STORIES BUT WE USE FICTIONAL CHARACTERS AND DO NOT DIRECTLY REFLECT REAL PEOPLE OR EXACT DETAILS IN ANY OF THE SITUATIONS.
QUOTE CORNER:
Christopher Reeve "A hero is an ordinary individual who finds the strength to persevere and endure in spite of overwhelming obstacles."
____________________________________________________________________________________
REJOINDERS:
Terri Murphy, real estate coach, speaker and author (Memphis, TN) www.murphyonrealestate.com
Steve Richman "That PMI Guy" Genworth Private Mortgage Insurance, Raleigh, North Carolina
Transitional Music: "We Could Be Heroes" by Alesso; "Tribute to First Responders" by Kevin Davison; "The Champion" Carrie Underwood; "Memphis" by Johnny Rivers
Caller: Caleb Shaw The number one Homes For Heroes Agent in the country out of Texas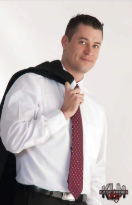 ABOUT JIM AND FAYE JONES REALTORS WITH REMAX EXPERTS IN GERMANTOWN, TN.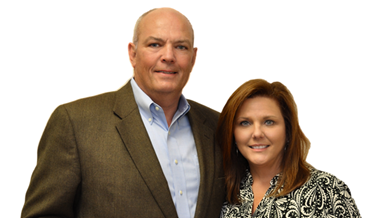 I have been married over 30 years , have two adult children and 3 grandchildren.

I am from Memphis, attended school here since kindergarten, Graduated from university of Memphis with bachelor's degree in real estate and finance. I've always had a passion for real estate and helping people but took a different career path.

After working in sales in the food brokerage business for 26 years I joined my wife's real estate team . We are Dave Ramsey local real estate endorsed providers. I am a Member of the faith walk community m
Mid-South, Lakeland chamber board director, Officer with the Shelby county sheriff department as a volunteer, emergency services / search and rescue division.

After returning to real estate sales in 2015 Faye sold 8 million dollars in real estate in 8 months on her own and followed up with 12 million in 2016. I knew then it was time to follow my passion and join her. As a team we sold over 30 million in sales in 2019.
901 402-1234
(901) 487-2299
ABOUT JO GARNER-MORTGAGE LOAN OFFICER: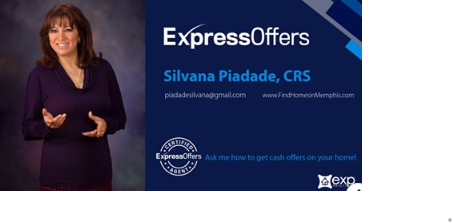 WHAT DO YOU WANT TO ACCOMPLISH WITH YOUR MORTGAGE?
www.JoGarner.com (901) 482 0354 jo@jogarner.com twitter @jogarner NMLS# 757308 (currently working with Sierra Pacific Mortgage, Inc)
"Whatever YOUR personal priorities are, my job is to help you get the mortgage terms that will give you bragging rights when you talk about it and help you score on hitting your goals ."
As a mortgage loan officer, my job is to help you get to the benefits you want from your financing terms. What is most important to you? I can help you find the financing terms that will help you get to what you want. What is your comfort level on a house payment? How much are you comfortable paying down,? What type of financing do you need to get the house you want to buy or refinance?
Different clients have different priorities in life—some are buying their first home with very little down payment funds. Some are recovering from medical challenges, divorces or preparing to send children to college and some are embarking on a long term goal of buying properties to build rental income."
Jo Garner is a mortgage officer with extensive knowledge in tailoring mortgages to her customers who are refinancing or purchasing homes all over the country. She offers conventional, FHA, VA or other loan programs for refinancing and purchases.
Jo can help you look at rent vs buy, when it makes sense to refinance, how to get the best deal on your home purchase financing.
Jo Garner has been in the real estate/financing business for over 25 years. She got her start in Portland, Maine where she first began her real estate career. She received her real estate education from the University of Southern Maine and was personally mentored in San Diego, California by Robert G. Allen, author of Nothing Down, Creating Wealth and The Challenge.
On moving back to West Tennessee in 1987, she went into business buying and selling discounted owner-financed notes secured on real estate. In 1990 Jo went to work for a residential mortgage company and has been a mortgage loan officer for over 25 years. Her goal is to offer excellent, affordable service to her customers, tailoring the loan programs to the specific needs of her clients.
In addition to her work in the mortgage field, Jo Garner is the primary sponsor and founder of Talk Shoppe in Memphis. www.TalkShoppe.com Jo Garner also host the radio show Real Estate Mortgage Shoppe airing on News Radio AM 600 WREC and iHeart Radio with podcasts and show notes published on www.JoGarner.com