Buying a home is one of the biggest investments you will ever make. Your mortgage can make the biggest impact on your finances. Today you will get some great info on how to best use a home inspection. I will be covering a handy mortgage check list tool for getting financing terms right for now and for later. We plan to share some real live stories with you and more.
Let's stay connected. Subscribe to our weekly podcasts with show notes at www.JoGarner.com What do YOU want to accomplish with YOUR mortgage?
Call me directly at (901) 482-0354 and we can put together a great financing plan to accomplish what you want to do.
To Your Success,
Jo Garner, Mortgage Loan Officer NMLS #757308
Secure online loan application at https://jogarner.evolve.mortgage
___________________________________________________________________
Good morning, Memphis! Welcome to our internet listeners and podcast listeners across the 50 states! You're on Real Estate Mortgage Shoppe. I'm your host, Jo Garner, Mortgage Loan Officer. You can connect with me at www.JoGarner.com. Thank you to Chad Irwin, Memphis, TN Mortgage Manager of Evolve Bank and Trust for sponsoring today's program. Our general topic is INSPECTING THE HOME YOU WANT TO PURCHASE AND YOUR MORTGAGE-CHECK IT OUT. Subscribe to get our weekly blogposts with podcasts at www.JoGarner.com. Call us while we are live at (901) 535-9732 Today is April 28, , 2018.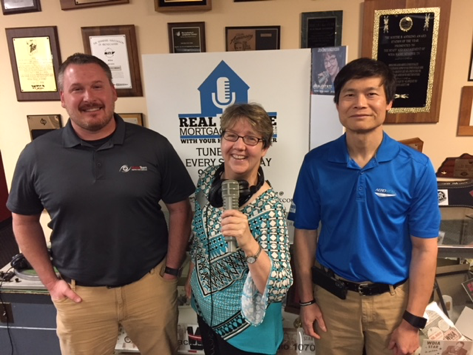 Buying a home is one of the biggest investments you will ever make. Your mortgage can make the biggest impact on your finances. Today you will get some great info on how to best use a home inspection. I will be covering a handy mortgage check list tool for getting financing terms right for now and for later. We plan to share some real live stories with you and more.
Back in the co-host chair we have Brandon Thompson from Home Team Inspection Service. Brandon is a licensed and certified home inspector in Tennessee and Mississippi. In his past life, Brandon spent 20 years serving full-time in the Air National Guard. It's great having you back in the studio again, Brandon. Take a minute to tell us a little about yourself and what you and Home Team Inspection Service does for your clients. (Brandon shared about how Home Team Inspection Service works as a team. The customer gets the full support and service of a team and not simply one individual. This is what truly sets Brandon ad Home Team Inspection Service apart from other companies.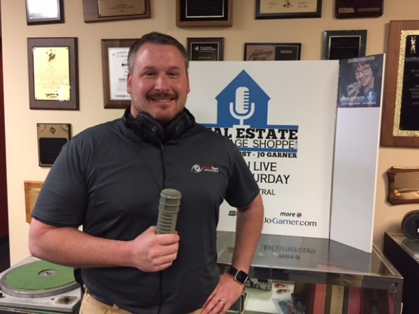 (Jo) In my past life I was in the lawn and landscaping business, but for almost 30 years real estate financing and helping people get the right terms on their financing—that's been my passion. For so many of my clients, weighing which loan product will be best for them is like two people on a see-saw. When the down payment goes higher, the payment drops lower. When the payment tilts a bit higher, the down payment moves lower.
For example Sadie (now her real name) called me and was so excited about finding a house that was going to be perfect for her to enjoy now and a few years from now when she planned to retire. A costly divorce and some medical challenges dried up her retirement nest egg. What she did have in savings she wanted to keep for an emergency fund.
Sadie had good solid relationships with her family and wanted a nice house where her children would enjoy coming and bringing the grandchildren to visit. She took a deep breath and told me, "I'm still working right now, but I have got to think about life when I retire in a few years. I need a house payment I can afford on social security!"
A much younger client, Jake (not his real name), shared with me his fear of being tied down and not able to travel and maybe not being able to relocate if he got a better job. We went through the part of my "Get It Right The First Time Handy Mortgage Checklist" and found 2 or three exit strategies that looked to bring Jake a profit and not leave him stuck. His realtor helped us do a cost comparison to compare renting versus buying. Jake made a confident decision to buy. He said he felt great too! He was no longer throwing rent money away. He was investing in his own future.
A couple came to me with a contract to buy their dream home but shared with me that they planned to retire in a couple of years. They did not have a large enough down payment to get the mortgage payment low enough to be affordable in 3 years when they retired with less income. However, they would be acquiring significant amount of money within the next 12 months so that they could pay down the mortgage to less than 50% of the current balance.
For them we looked at a possibly asking the lender to "recast" the payment once they prepaid 50% of the amount owed. In their case, they chose to take an adjustable rate mortgage with strong safety caps on the rate. After looking at the worst possible scenario if rates kept going up, for them, their payment would continue to drop even if the rate went up because every year the rate adjusted, the payment was figured only on the unpaid balance.
We will be sharing the "Get It Right The First Time Handy Mortgage Checklist" later in the show. But for now, Brandon, let's talk about the Home Inspection. Why is the home inspection so important and what types of areas of the home do you inspect?
You're on Real Estate Mortgage Shoppe. I'm your host, Jo Garner, Mortgage Loan Officer. What do YOU want to accomplish with your mortgage? Make your plan. Let's work your plan if the deal works for you today, let's do it today. When we come back Brandon Thompson will be sharing ways you can get this most from your home inspection. See you back in just a moment.
2nd segment after 9:15 advertising break – (producer to start the song "Taking Care of Business" by Bachman Turner Overdrive –but bring the volume down before the lyrics start) It's time to talk shop with Talk Shoppe's Business Tip For Real Estate Professionals. Talk Shoppe is a marketing company offering free education and networking to anyone interested in real estate or in business. Talk Shoppe is made possible by the financial support of its sponsors and advertisers. For more about Talk Shoppe, go to www.TalkShoppe.com (shoppe) For our Talk Shoppe Business Tip today we have Talk Shoppe advertiser Kevin Yee of Save Energy Solutions. Kevin can seal and clean the ducts in your home, keeping the good air inside and the bad air outside. If you suffer with allergies or high utility bills. Kevin is the guy you want to fix it. Kevin, Yee, what is our Talk Shoppe Business Tip for Real Estate Professionals today? Kevin shares how to get your home ducts sealed to save on your utility bill and get rid of bad air that can cause allergies and still get Tennessee Valley Authority funds to finance the work.
QUESTIONS FOR KEVIN YEE TO ANSWER:
1. What kind of services to you offer your clients at Save Energy Solutions?
2. How do we contact you?
___________________________________________________________
QUESTIONS ANSWERED BY BRANDON THOMPSON, HOME INSPECTOR WITH HOME TEAM INSPECTIONS
1. How to Protect Yourself and Your Real Estate Investment
Buying a home is one of the, if not THE BIGGEST, purchases the average person makes in their lifetime. It just makes good sense to have a professional thoroughly inspect the house prior to making a purchase. A home inspection is a professional consulting service that determines the present condition of the home's major systems, based on a visual inspection of accessible features. It focuses on the performance of the home, rather than cosmetic, code or design issues. Inspections are often performed during a real estate transaction but may be done anytime.
2. What does it cost to invest in a good home inspection?
In the Memphis area, prices are dependent on multiple factors. Most of the inspection companies charge clients based on the home's size. For a basic 2000 square foot home built on a slab, prices range between $200 to $400 or more. If the home has a conventional foundation many inspectors charge an additional fee that area due to the time it takes to complete it. And if you'd like to have other areas inspected, such as a pool, spa, irrigation system, mold testing, water well, or septic system, additional fees may apply.
3. What areas in and around the home does a typical home inspection cover?
Roof
Structure
Exterior
Electrical system
Heating and Air Conditioning system
Plumbing system
Insulation and Vapor Barriers
Interior
Mechanical and Natural Ventilation system
4. How long does it take to complete a typical home inspection?
That time frame depends a lot of different factors. The home's age, size, condition, and foundation type all play a role. But, for a typical 1500 to 3000 square foot house built on a slab foundation you can expect to spend anywhere between 2 to 4 hours on the inspection. If the home isn't in good condition, has a crawl space, or there are distractions, it could take longer. If the house is well maintained and items are easy to get to, it will obviously speed things up.
5. What other benefits do you get from a home inspection?
A good inspector is not just an investigator looking for problems, he or she should also be an educator. An inspector should be able to explain how to maintain the home properly and why it's beneficial. It's especially important for first-time home buyers to choose an inspector that is easy to talk to and willing to spend extra time educating their clients about the important systems on the home. We always explain the locations of the main gas and water shutoffs, how and when to change the air filter on the heating system, how and why to keep the gutters cleaned out, the importance of keeping the exterior surfaces properly sealed, as well as many other important items. Buyers should always leave the inspection feeling as though they know everything they need to know about their new home.
6. Should you ever waive a home inspection when you are making an offer to purchase a home in a competitive market?
Absolutely not! No matter how well maintained the house is, there can still be problems. Even new houses have problems and should always be inspected. In this competitive market, it's understandable that it may seem like a smart move because you love the house and don't want to lose it to someone else, but it is a very big risk.
7. What are some quick and easy fixes you can do around the house before the inspector arrives to make the inspection go smoother?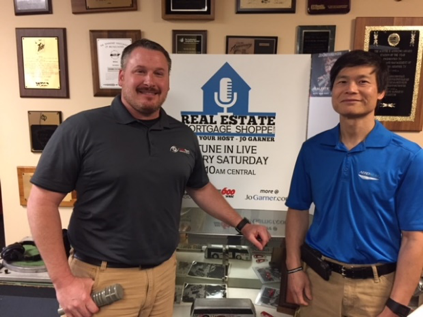 The more things you can fix, the less hassle there will be, so if you're currently selling your house or thinking about selling your house here's a list that can help make the process smoother. And if you're a real estate agent, please help your clients by explaining the importance of taking care of things like this.
a) Make sure the utilities are on (gas, water, electricity, pilot lights) – If the inspector shows up to inspect the home and the water isn't on, it makes it virtually impossible to inspect the home's plumbing for leaks. If the electricity is turned off, the inspector can't check lights, receptacles, appliances, etc. There may also be an additional fee if the inspector shows up and can't complete a portion of the inspection because the seller hasn't ensured these items are on, so do yourself a favor and make sure they are.
b) Replace the air filters and clean heating and air conditioning systems – This is a general maintenance item that should to be done throughout the life of the home, but ensure it's done prior to the inspection. Having the unit's serviced by a licensed heating and air specialist prior to the inspection is even better.
c) Replace burned out light bulbs – If a light doesn't work, inspectors should point that out and recommend an electrician further evaluate. So save yourself the hassle and make sure all lights have good bulbs.
d) Test smoke detectors, replace batteries – This is an easy one and an important one that should be done regularly anyway.
e) Move wood away from the home – Fire wood should never be stored next to the home because it invites insects such as termites to your house.
f) Unlock or move any items that could be blocking an area the inspector needs to inspect – Inspectors will not move furniture or personal items on the inspection, so if there are items in front of an area that needs to be inspected, they can't inspect it. So make sure that there is nothing stored under the drop down attic steps and there is a clear path to get to the electrical panel.
g) Trim limbs away from roof coverings or the siding – Tree limbs can damage the shingles on your roof so an inspector will point that out. And plants or trees touching the siding can cause moisture damage and make it easier for insect intrusion.
h) Repair doorknobs, locks, and latches – When doors don't work right we point it out.
i) Clean the gutters – This is a very important maintenance item on any home with gutters. If the gutters aren't kept clean, they clog up and it can cause a lot of damage to your house.
j) Caulk the bathtub or shower – Water will find its way through even the smallest of cracks in grout and can cause mold and rot. Make sure the base of your shower, the walls, and floor are properly sealed.
k) Repair any known leaks or dripping faucets – Run the water at each faucet for a couple of minutes and observe the area underneath the cabinet, if you see water, you have a problem that needs to be fixed. Most, not all, under sink leaks are simple fixes. Check all faucets for constant dripping, especially outside spickets.
l) Remove pets from the home or lock them up – If there is a large dog in the back yard, many inspectors won't go back there. Take them to the park… they'll love you for it.
8. What sets HomeTeam Inspection Service apart from your competitors?
HomeTeam Inspection Service –What makes us different? In a word… TEAM… HomeTeam provides the highest quality home inspections in southwest Tennessee and northwest Mississippi. One Call Does It All! From the moment our professional staff answers the phone, our office will take care of anything you need. We provide home inspections, mold testing, water testing, sewer scoping, pool inspections, and irrigation system inspections. And we bring a TEAM of inspectors to each inspection, each of them professionals in their field. Our team is comprised of a master inspector, a licensed heating and air specialist, and occasionally a professional roofer. And our professionals all have overlapping duties, so we have multiple sets of eyes on several systems. It's a very thorough inspection that provides a very good value to the buyer for the same price as a one-man show, and that's really what sets us apart. We get very consistent feedback from our clients… They use words like, professionalism, teamwork, patience, they educated me, they were helpful… and we're getting thanked an awful lot. I am so proud of the way our team operates and that team value is critical to how we do business.
Scheduling inspections can be done in many different ways. We have a professional staff who answers the phone Monday through Friday, or an inspection can be booked online any time. For the busy real estate agent, we have a personalized HomeTeam link available so the inspection can be booked for your client from your smart phone or computer. The personalized link can also be used to view past inspection reports and to create repair lists directly from our inspection reports.
We're trusted as a national brand that's performed countless home inspections. We protect homebuyers, home-sellers, and Realtors alike. Here in Southwest Tennessee and Northwest Mississippi, we're here to help anyone in our local community who wants to learn more about a particular property.
Did I mention that we also perform mold inspections? While on our home inspections, we are always on the look-out for mold. If we see it, we always point it out, but we can also test it on-site if the client requests it. Mold, or a substance that appears to be mold, cannot definitely be identified unless it's sent to a laboratory and verified. So, if we see what appears to be mold during our home inspection, we'll ask our clients whether they would like to know for sure whether it is or isn't mold.
In addition to mold testing performed during our standard home inspection, we also offer mold inspections separately for any home or office who believes mold exists in the living area. Our mold inspections are very much like a home inspection, but we are there specifically to look for mold and water infiltration. We are unassociated with any mold remediation company and will tell you whether you do or do not have mold in your home. Our inspection consists of air sampling, swab or tape sampling if suspected mold is visible, and we use moisture meters and hygrometers to determine if there are problems with moisture.
Once we've inspected the property and collected all of our data, we send our test samples into a laboratory for analyzation. After receiving the results, which is typically within 24 to 48 hours, we provide a written report of our findings. Our report is very comprehensible and thorough, with pictures included.
___________________________________________________________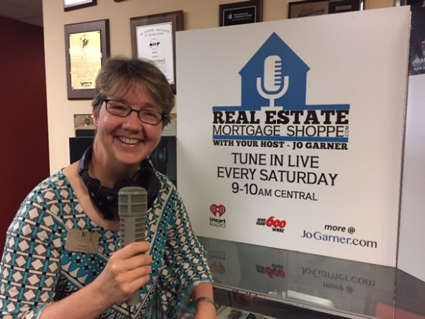 TOPICS COVERED BY JO GARNER, MORTGAGE LOAN OFFICER
1. Talk about your handy "Let's Get It Right The First Time Mortgage Check List."
The Handy Mortgage Check List came in handy for Sadie and others like her who have to think about what their finances look like today but also what they could look like 5 or 10 years from now. (Check with your certified financial professional for advice on your personal situation.)
1. What is the maximum house payment I can afford right now?
A. Several financial gurus say that your total house note including principal and interest, taxes, homeowners insurance, and/or mortgage insurance and homeowners association fees needs to be between 25% and 30% of your gross income. Your total income-to-debt ratios, including the new house payment and payments on other debt does not need to exceed 38% to 45% of your gross income.
B. Mortgage underwriting software can sometimes approve you income-to-debt ratios of 45% or upwards to 55% of your gross income. Stay within your PERSONAL comfort level though, regardless of what the mortgage software tells you.
C. Consider where you plan to be in the next year, the next five years, and the next ten years.
• Are you planning to retire? What will your income be when you retire? Will you still be living where you are living now?
• Are you planning to get married? Do you plan on expanding your family? Do you plan on taking an aging family member into your home? How much do you estimate your living expenses go up? Will your income likely increase too? How much?
• Are you just getting started in your career? Is it likely your income will go up? Will you need to relocate? How long is it likely you will keep the house? What would it cost to rent versus buy a home like the one you want?
• Do you own a house with a lot of equity that you plan on selling within a year of buying the new house? Do you plan to make a very large prepayment to principal once you sell your old home?
• Do you plan on starting your own business or acquiring income-producing real estate? This might require you to keep your mortgage payment low so that you can afford to finance other investments.
2. What is the maximum down payment that is comfortable for you?
Several financial gurus say that if you enjoy a stable, salaried job, you probably need about 3 months of living expenses in an emergency fund. But, if you are self-employed or get a 100% commission income, you probably need about 1 full year of living expenses in an emergency fund
3. What kind of property are you purchasing?
A. If the property is a fixer-upper with lots of needed repairs, you may want to consider a Renovation and Repair loan so you can finance some of the repairs.
B. Is the property you are purchasing going to be your primary residence, a second home or a rental property?
C. Is the property you are financing a condominium or a manufactured home?
D. Is the property located in a place where special financing is available?
4. What special mortgage programs are available to you specifically?
A. Are you a military veteran? Are you eligible for the Veteran Administration 100% VA home loan?
B. Are you a first-time homebuyer, not having your name on title to real estate within the last 36 months? Check with your lender. There may be down payment assistance programs available to you, even if you are not a first-time homebuyer.
5. Always try to have more than one exit strategy.
A. Is the property in an area that is going up in value? If you really needed to sell the home one day, you could probably do it profitably if the value is stable or headed upward.
B. Is the property in an area that is a strong rental market? In a pinch, you could possibly rent the house and get a nice income from the home.
C. Is the mortgage you have an assumable loan? If mortgage rates go up, one day someone may be willing to pay you good money to have the opportunity to quality to assume your low interest rate mortgage when they buy your home.
REAL ESTATE TIP OF THE WEEK
(Kevin Yee has about 1 minute or so to share a real estate related money-saving or time-saving tip):
___________________________________________________________
ANNOUNCEMENTS:
Talk Shoppe offers free networking & education to anyone interested in real estate or in business. Talk Shoppe meets every Wednesday 9A-10A CT at Pinot's Palette 8225 Dexter Rd Cordova, TN. This Wednesday May 2nd , 2018 Shoppe presents: Jarad Bingham, "Mayor Stricklands Program to Eliminate Blight by Offering Employment to Homeless Individuals" www.HospitalityHub.org, JaradBingham@Gmail.com
Talk Shoppe events are free thanks to advertisers like Leah Anne Morse of Cartridge World of Collierville. She can help you cut about 30% of your printing costs and can even show you how to get a free printer. Call Leah Anne at 901 853-3230
Also, thank you to Tim Gilliland of www.BackupRx.com for keeping our data at Real Estate Mortgage Shoppe and Talk Shoppe safe and sound.
3. Thank you to Chad Irwin of Evolve Bank and Trust for sponsoring today's show on Real Estate Mortgage Shoppe. If you know someone who is ready to ramp up their mortgage career and have fun doing it, contact Chad Irwin at (901) 260-1480
4. Subscribe at www.JoGarner.com and you can get our weekly blog posts with podcasts conveniently in your inbox.
5. Real Estate Mortgage Shoppe reminds you to MAKE YOUR PLAN. LET'S WORK YOUR PLAN. IF THE DEAL WORKS FOR YOU TODAY, DO IT TODAY.
SPECIAL NOTE: REAL ESTATE MORTGAGE SHOPPE RECOMMENDS THAT YOU CONSULT WITH A FINANCIAL, LEGAL OR OTHER CERTIFIED, LICENSED PROFESSIONAL BEFORE ACTING OR INVESTING ON ANYTHING YOU HEAR OR SEE FROM THE CONTENT ON THIS SHOW OR BLOG POSTS. THE INFORMATION WE SHARE ON REAL ESTATE MORTGAGE SHOPPE IS GENERAL IN NATURE MEANT FOR GENERAL EDUCATIONAL PURPOSES ONLY.
QUOTE CORNER:
Anonymous "I am going to stand outside, so if any asks, I am out standing."
Anonymous "Learn from the mistakes of others. You will never live long enough to make them all."
___________________________________________________________
REJOINDERS:
1. Donnie Tuttle, Idaho #1 Sales Coach with Southwestern Consulting dtuttle@southwesternconsulting.com
2. Chad Irwin, Memphis Mortgage Manager, Evolve Bank and Trust (901) 260-1480
3. Jackie Woodside, Marlborough, Massachusetts "Calming the Chaos: A Soulful Guide to Managing Your Energy Rather than Your Time," which was listed in Top 10 Motivational Books of 2015 by Inc.com
Transitional Music: "Check It Out" by John Mellencamp; "Upside Down" by Diana Ross; "Safe and Sound" by Capital Cities;"Taking Care of Business " BTO for Talk Shoppe Business Tip
___________________________________________________________
ABOUT KEVIN YEE, SAVE ENERGY SOLUTIONS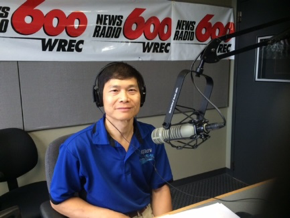 (901) 240-4677
Save Energy Solutions, LLC (901)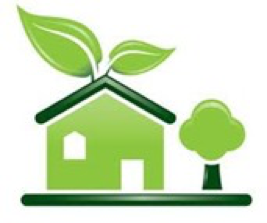 Kevin Yee founded Save Energy Solutions (SES) in 2007 in search of ways to reduce energy usage for home owners. Before this, he spent over 15+ years as a Professional Engineer in various engineering titles: Industrial Eng'r, Packaging Eng'r, Manufacturing Eng'r, & Plant Engineering in the Commercial Industry. With his technical background, He easily crossed over to the study of Building Science and Home Performance Industry. As of June 2012, he passed the TN State HVAC exam and registered as a TN Licensed HVAC Contractor #65878.
Committed to continuous knowledge in the HVAC industry, he contracted with many HVAC business and Home Performance companies. He obtain National Certification as a Certified Professional from BPI (Building Performance Institute, Inc.) and a Certified Quality Contractor from TVA EnergyRight Solutions. Instead of improving "efficiency / quality in PLANTS", he now working on improving "efficiency / comfort / safety in HOMES".
He did extensive research, taking many Building Science classes /seminars and on-hands training from various national organizations.
Today, he openly share his knowledge and uses his experiences to improve many homes Indoor Air Quality in the Mid-South. Many customers' breathing problems has made dramatic improvements. NOTE: Many homes that has insulations made of Rock Wool, caused noses bleed and headaches. After we sealed their duct system, they do not have this problem.
Full Service Duct Cleaning Company: Full Contact (brush & vacuum) and Negative Cleaning Process (high pressure air hose & Vacuum).
Full Service Duct Sealing Specialist. All locations: Attic, Basement, Crawlspace, Underground, Behind Wall.
Home Air Sealing: Home Envelope Structure: Top Plate, Recess Light, Plumbing Pipe, Electrical / Video hose, drop ceiling, open cavity.
Specialized Service Training:
——————————————
Air-Care – Factory Trained and Certified (Residential and Commercial Duct Cleaning)
Aeroseal – Factory Training & Certified (Residential Duct Sealing)
BPI – Home Performance Home Audit & Envelope Professional Certification
TN HVAC Contractor License – CMC-C Mechanical HVAC / Refrigeration
Efficiency First – home performance training webinars on today's industry changes
Building Performance Institute (BPI) training webinars on home performance changes
TVA – Home Performance QCN Training , Heat Pump Training, Weatherization Training
Ruud Refrigerant 410A Course
Career Training Institute – 2007 HVAC Graduate: (RSES Approved)
Zerodraft – Air Barrier Sealant and Weatherization Seminar and Training program
EWC – Zoning Technology Training Class
Flir Preventative Maintenance Seminar (Thermography Training)
Mainstream 608 Universal Refrigeration Certification license
AHR Dallas Expo – Building Science Classes
ACCA Fundamentals Load Calculation & Certification
ACI New England Conference – Building Science Classes
Kevin has a strong knowledge of the "whole-house approach" from attending seminars and classes as well as hands-on experience in many homes, helping home owners improve their indoor air quality and save money on their utility bills. See our Test Result Page and read the customer's comments.
___________________________________________________________
Brandon Thompson, Home Team Inspections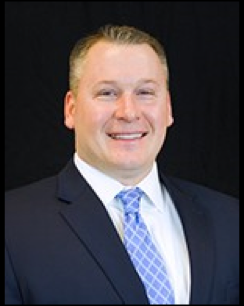 Direct (901) 848-2388
Appointments (901) 562-0988
TN Home Inspector License#: 1553
ASHI Member#: 263050
NACHI Member#: 17020732
HomeTeam Inspection Service – Memphis
Brandon Thompson – owner of HomeTeam Inspection Service Memphis. I am a member of ASHI (American Society of Home Inspectors) and NACHI (International Association of Certified Home Inspectors), Memphis Area Association of Realtors, Women's Council of Realtors, BNI, and I'm a licensed home inspector in the state of TN.
HomeTeam Inspection Service is the leading home inspection company in North America. For more than 20 years, home buyers, home sellers, and real estate professionals have recognized HomeTeam for being fast, trusted and accurate. And just as the name implies, we make every inspection a team effort. Because your time is valuable, we bring a team of professionals to your home inspection. This assures you of an efficient and thorough inspection.
I've lived in the Memphis TN area since 1998 and have spent the last 19 years working full-time for the Air National Guard as an IT Specialist. I earned my degree in Business Management from the University of Memphis with a minor in Real Estate Finance. My love for real estate started early on while working with my father on a couple of remodeling projects and developed over the years as a home owner and DIYer. I've always wanted to work for myself and I wanted do something to help people. I love the fact that I'm able to help buyers make one of the most important decisions of their life.
___________________________________________________________
ABOUT JO GARNER-MORTGAGE LOAN OFFICER: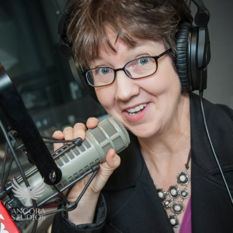 WHAT DO YOU WANT TO ACCOMPLISH WITH YOUR MORTGAGE?
www.JoGarner.com (901) 482 0354 jo@jogarner.com twitter @jogarner NMLS# 757308
"Whatever YOUR personal priorities are, my job is to help you get the mortgage terms that will give you bragging rights when you talk about it and help you score on hitting your goals ."
As a mortgage loan officer, my job is to help you get to the benefits you want from your financing terms. What is most important to you? I can help you find the financing terms that will help you get to what you want. What is your comfort level on a house payment? How much are you comfortable paying down,? What type of financing do you need to get the house you want to buy or refinance?
Different clients have different priorities in life—some are buying their first home with very little down payment funds. Some are recovering from medical challenges, divorces or preparing to send children to college and some are embarking on a long term goal of buying properties to build rental income."
Jo Garner is a mortgage officer with extensive knowledge in tailoring mortgages to her customers who are refinancing or purchasing homes all over the country. She offers conventional, FHA, VA or other loan programs for refinancing and purchases.
Jo can help you look at rent vs buy, when it makes sense to refinance, how to get the best deal on your home purchase financing.
Jo Garner has been in the real estate/financing business for over 20 years. She got her start in Portland, Maine where she first began her real estate career. She received her real estate education from the University of Southern Maine and was personally mentored in San Diego, California by Robert G. Allen, author of Nothing Down, Creating Wealth and The Challenge.
On moving back to West Tennessee in 1987, she went into business buying and selling discounted owner-financed notes secured on real estate. In 1990 Jo went to work for a residential mortgage company and has been a mortgage loan officer for over 20 years. Her goal is to offer excellent, affordable service to her customers, tailoring the loan programs to the specific needs of her clients.
In addition to her work in the mortgage field, Jo Garner is the primary sponsor and founder of Talk Shoppe in Memphis. www.TalkShoppe.com She was also the editor of Power Shoppe, a free weekly e-zine designed for real estate professionals and others indirectly connected to the real estate industry and currently publishes on her blog www.JoGarner.com.