If you are a veteran or know someone who is, you will be glad you joined us. Today we are dispelling some myths that cause our loyal veterans to lose out on some really good real estate deals. We will be sharing some stories and tips to veterans on how for maximizing the advantages on the Veteran Administration mortgage program.
Whether you are using the Veteran Adminstration Loan Program or you just need the perfect mortgage terms for whatever your situation, call me. Let's talk about your plan and some financing solutions to really make it a bargain for you.
Subscribe at www.JoGarner.com to get Real Estate Mortgage Shoppe podcasts with show notes directly to your inbox every week.
To Your Success,
Jo Garner, Mortgage Loan Officer NMLS #757308
(901) 482-0354 Jo@JoGarner.com
____________________________________________________________
Greetings!
Good morning, Memphis! Welcome to our internet listeners and podcast listeners across the 50 states! You're on Real Estate Mortgage Shoppe. I'm your host, Jo Garner, Mortgage Loan Officer. You can connect with me at www.JoGarner.com. Thank you to Chad Irwin, manager in the Evolve Bank and Trust Memphis Mortgage office for sponsoring Real Estate Mortgage Shoppe today. Our general topic is LAND AN EXCELLENT REAL ESTATE DEAL USING YOUR VETERAN ADMINISTRATION MORTGAGE. We are opening up the phone lines in a few minutes especially to our veterans so you can tell us YOUR story of owning a home using the VA mortgage program. Call us while we are live at (901) 535-9732 Today is May 26th, 2018.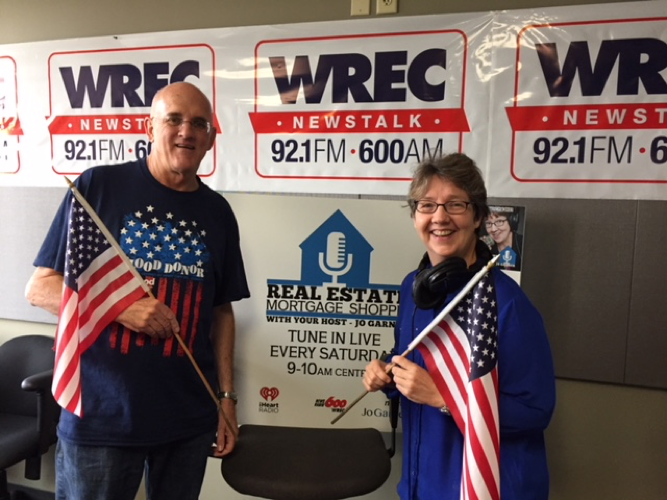 VA LOAN TOPICS COVERED TODAY
If you are a veteran or know someone who is, you will be glad you joined us. Today we are dispelling some myths that cause our loyal veterans to lose out on some really good real estate deals. We will be sharing some stories and tips to veterans on how for maximizing the advantages on the Veteran Administration mortgage program.
INTRODUCING OUR REAL ESTATE APPRAISAL EXPERT
Sitting in the co-host chair –he's back—Tom King, sky diver, collector of old songs and adventure stories from his daily work as a real estate appraiser in the Memphis area market. Tom, take a minute to introduce yourself to any of our new listeners and talk about what you do as an appraiser. (Tom introduces himself )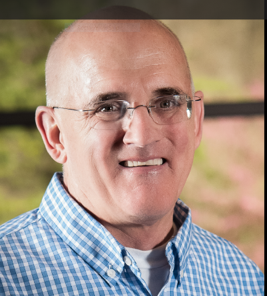 U.S. Navy Serviceman Builds His Real Estate Empire
(Jo) Tom, you certainly have some adventure stories from your days appraising homes. As a mortgage officer, you can be sure I have PLENTY of memorable stories from my over-25-years of being on the homebuying journey with my clients. Buying your first home is a milestone in life—step in life that hands you the keys to your destiny.
One of my most memorable clients, and there are many, is a US Navy man that was stationed in the Memphis area. We will call him John. When John first started out he bought a house in the city where he was stationed using a 100% veteran loan. He put together a plan to get wealthy during his military career moving from station to station buying a house each move and keeping the other homes for rental income.
The challenge that threatened to shoot holes in his life plan was the fact that the more property he bought, the more specialized mortgage products he needed since his VA eligibility was limited to one or two properties. He needed an experienced mortgage loan officer who could continue to come up with additional mortgage loan programs that fit each situation, so he could continue buying properties at terms that would allow him to make money.
It has been a joy and inspiration getting to work with John as his mortgage officer. John continues to build his real estate portfolio. Since he has done so well with his rental properties, many of his houses are paid off and he no longer has to work. He is finishing up a long military career. Now I see pictures on Facebook of John and his wife regularly on a Carribbean Cruise, on a beach, in the mountains and other exotic places. Thank you, John, for your service to our country. Kudos! to you for making your plan, working your plan, and when the deal worked for you, you did it.
Men and women in our armed forces are usually very savvy when it comes to thinking ahead. Unlike most homeowners, active military personnel are keenly aware that with very short notice that they are to be whisked off to a different part of the country or to another part of the world.
First priority for veterans—buy a house that is going up in value. If they have to sell in a couple of years, they need to have built enough equity in the home to make a profit and still pay their realtor. If you are like my star client John, you may plan to keep the house for rent income. Then you need to make sure the rents in the area will more-than pay your mortgage payment with a little left over for someone to manage your property and do some repairs to keep you making money.
Top Priority For Veterans to Sell Quickly—Keep the Home Repaired
Tom, if a veteran plans to sell their home in two or three years when they are stationed in a new location, what are some repairs they need to make sure are done on their house to avoid a delay in getting the house sold? (Tom shares some repair issues that appraisers tend to note on the appraisal that mortgage companies like to see fixed—plumbing, electrical, hvac, leaky roof, rotted wood, peeling paint and if the house was built prior to 1978, any scraped paint chips must be completely cleaned up etc)
Another Top Priority For Veterans—Buy Where Values Have Been Going Up
(Jo) Tom, what are some tips you can offer to aspiring homeowners that will help them identify homes in neighborhoods where the values are going up and not down? (Tom shares tips on how aspiring homeowners can find homes in areas going up in value and not down. Getting the advice of a reputable, experienced realtor is the first step. Compare houses that are VERY similar in age, size, and amenities, number of bedrooms and bathrooms in the same neighborhood as your home and that have sold within the last 6 months to a year. Look at the TRENDS for value in that neighborhood over the last few years.)
(Jo) You're on Real Estate Mortgage Shoppe. I'm your host, Jo Garner, Mortgage Loan Officer. You can connect with me at www.JoGarner.com But you have to talk with me personally so I can work with you. You can connect with me at www.JoGarner.com or call me directly at (901) 482-0354. MAKE YOU PLAN. LET'S WORK YOUR PLAN. IF THE DEAL WORKS FOR YOU TODAY, DO IT TODAY!
____________________________________________________________
Look Back Memphis Trivia Contest
2nd segment after 9:15 break: Our Look Back Memphis Trivia Contest is brought to you by notable Memphis historian, Jimmy Ogle. Jimmy Ogle offers free historic walking tours downtown in the spring and fall. For information about Jimmy Ogle, go to www.JimmyOgle.com . The Look Back Memphis Trivia Contest is sponsored by John and Jennifer Lawhon of Lawhon Landscape (901) 754-7474 the Lawhon's can help you plan your landscaping if you have a BIG, BIG project or a smaller project . The Lawhons are giving away a $25 gift card to the first person with the correct trivia answer. If you know the answer to our trivia question, call us at 901 535 WREC 901 535-9732.
Garner # 131 * 05/26/18
____________________________________________________________
Hooks Brothers Photography
Question: We were one of the first great photography companies and studios in Memphis. Who are we?
Hint: We were established in 1907 on Beale Street in Downtown Memphis.
Hint: For most of the 20th century, we photographed famous people such as W.C. Handy, Booker T. Washington and Robert Church.
Hint: Our motto was "where there is beauty, we take it; where there is none, we make it"!
Final Hint: We have a Tennessee Historical Commission historical marker about us in front of B.B. King's Restaurant on Beale Street.
Answer: Hooks Brothers Photography. Covering much of the 20th century, the company chronicled and documented the history and lives of black Memphis and Memphians. Among the subjects and luminaries captured on film by the Hooks Brothers were Booker T. Washington, W.C. Handy, Robert R. Church, the beginning days of the Memphis NAACP, the Lincoln League, early high school and college graduating classes from Howe Institute, LeMoyne College, and many other activities of black society and ordinary people.
Jimmy Ogle gives free walking tours on the sidewalks and parks in Downtown Memphis during the year, with the next being on Tuesday, May 29 – Adams Avenue. Meet at 11:45am at the University of Memphis Law School, Madison & Front.
Jimmy Ogle will be leading two walking tours in Elmwood Cemetery on Saturday, June16 at 10:30 a.m. & 1:30 p.m. Registration is through Elmwood at elmwoodcemetery.org or 774-3212.
Then, the Judge D'Army Bailey Courthouse Tour at 12:00 noon on Thursday, June 21 (meet at the southwest steps, corner of Second & Adams). Go to JimmyOgle.com.
____________________________________________________________
APPRAISAL TOPICS COVERED BY TOM KING, REAL ESTATE APPRAISER:
1. What type of repairs need to be completed first by the homeowner before listing the house for sale?
2. What are some methods an aspiring homeowner can use to determine if a home is in an area that is going UP in value and not down?
3. Talk about the firewall between the mortgage companies and the appraisers
4. Share a story or two about why repairing or updating a home before listing it for sale is still a smart business strategy.
5. Share some tips on which comparable home sales in the area can be used to estimate the value on a home that interest you. (and which comparable sales can NOT be used to estimate value on a home.)
6. What is the best way to deal with a low appraisal value?
7. How is the low inventory of homes for sale affecting values in the Mid-South?
____________________________________________________________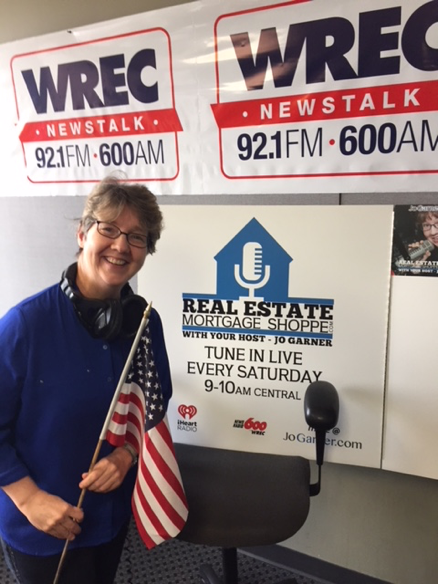 MORTGAGE TOPICS COVERED BY JO GARNER, MORTGAGE LOAN OFFICER:
1. What are some advantages of using the Veteran Administration mortgage program?
A. The biggest advantage of the VA loan over the FHA government loan is that the VA loan does not require the veteran to pay a down payment. The VA Loan is a 100% loan—Zero down. There are a few other mortgage programs for people who are not veterans that do not require a down payment, or at least very little down payment but the non-veteran loans with the 3.5% to zero down require th borrower to pay a monthly private mortgage insurance to cover the lender.
B. The US military service man or woman can enjoy a low, market fixed interest rate.
C. The VA loan does NOT have any monthly lender mortgage insurance for the borrower to pay. The VA loan has a one-time upfront funding fee added to the loan that does not have to be paid in cash. A one-time VA funding fee is tacked onto the top of the loan. Depending on how much the veteran is paying down on the house, the amount varies from around 2.15% or sometimes 3.30%. In some cases, the veteran may qualify to pay zero on the VA Funding Fee. But there is no monthly lender mortgage insurance to pay like on some other programs
D. Let's compare two different home buying experiences:
GI Jane returns home from Afghanistan and is ready to buy a house, marry her sweetheart and start a family. The house price is $100,000. GI Jane uses the Veteran Loan with the sellers paying all of her costs. Her Principal and Interest payment on a 30 yr fixed rate 4.5% is $518/mo taxes and insurance is $250/mo . Since there is no mortgage insurance required, her total payment is about $768/mo. The VA loan is a 100% loan and since the seller paid the costs, GI Jane gets into the home for $zero down
Down the street on the same day, College-grad Carl is not a military veteran but is just getting into his career in Information Technology. He has a great future but not a lot of upfront money so he uses the government FHA loan. He also buys a house for $100,000 and the seller agrees to pay his costs also. BUT FHA requires a 3.5% down payment and Carl doesn't qualify for down payment assistance. So his move in costs at closing is about $3,500. His payment is very different than GI Jane's because there is monthly mortgage insurance for the life of the loan. The rate is the same 4.5% on the 30 yr fixed rate. His principal and interest payment is about $498/mo with taxes and insurance the same as Jane's at about $250/mo but the monthly mortgage insurance is around $109/mo making his total payment $89/mo more than Jane's payment.
E. Veteran Administration loans do not have any prepayment penalties.
F. Sellers are allowed to pay up to 6% of the sales price toward the buyer's closing costs and setting up the escrow account to pay the property taxes and insurance.
G. VA mortgages are assumable if the person who later wants to buy the home can qualify to take over the mortgage payments with the mortgage company servicing the VA loan at that time.
2. When would you NOT want to choose the Veteran Administration mortgage program as your first choice?
Last week I had a gentleman call me. He and his wife, after recently retiring finally decided to build the house they had always wanted. Mr. and Ms. Bannerman (not their real names) were going to be able to get a profit on the sale of their current home of about $100,000.
Mr. Bannerman confided to me that he knew next to nothing about how to choose the best mortgage program. In the profession he had been in, he was a pro at engineering feats. Making the right decision on something as life altering as a mortgage was his top priority. "I'm a veteran. Should I use my VA? I heard it is the best loan program."
It was clear that Mr. Bannerman had done some research and new a few things about the VA loan. He new it offered military service people a chance to buy with no down payment. "But I don't want a high mortgage payment, so we are paying down on the new house the $100,000 we are making by selling our current home."
Since he was putting over 20% down on the new home, the Veteran Administration loan was not giving him as many advantages as compared to the regular Fannie Mae or Freddie Mac conventional loan program. On the VA loan he would have to have a 2.15% VA Funding Fee tacked onto the top of his mortgage. The loan on his new home was going to be $250,000. The 2.15% funding fee would immediately eat up over $5,000 of his equity and he would have to pay interest on the $5,000+ funding fee too.
It didn't take him but a few seconds adding in his head that he did not want to waste $5,000. He went with the conventional program which did not require him to pay ANY lender mortgage insurance. After comparing a couple of scenarios Mr. and Ms. Bannerman stood up from the table knowing with confident assurance they were making the right decision about their financing.
3. Talk about some myths and misconceptions about the VA loan that cause military veterans to lose money and wealth because they don't know the truth.
A. Myth: The VA mortgage can only be used once in a lifetime. /Wrong- you can get a loan up to 4 times the amount of whatever VA eligibility you have left on your Certificate Of Eligibility. For example if you show $36,000 eligibility, then you are able to get up to $144,000 and if your income-to-debt ratios are acceptable enough, your eligibility can be expanded so you can get a loan up to $453,100 with zero down payment. But if you have only used $15,000 of your eligibility to buy your first home at $60,000, then you still have some eligibility to buy another home later when you are ready to move from the old home to the new home.
B. You can have more than one VA loan. Just like the example above. If you have not used up all of your eligibility, you might be able to qualify for another VA mortgage. VA mortgages are for veterans planning to use the home as their primary residence.
C. The VA mortgage can be used to by single-family homes, duplexes, tri-plexes and quadraplexes as long as the veteran lives in one of the units. You can buy a multi-unit property, live in one unit and rent the other units to tenants. In many cases the rent from the other tenants can more than cover YOUR payment. With the rent income from the other tenants in the building, you may find it easy to pay off the mortgage early, saving tens of thousands of dollars.
D. The VA loan can be assumed by another party subject to the lender's approval
E. You can refinance a VA loan on a streamline program without having to get an appraisal.
F. Currently Evolve Bank (the mortgage department) is paying for the Veterans VA closing fees. This helps the veteran by making their offer to purchase a home more competitive than someone else bidding on the same house. Who is that veteran YOU know that I can help? You can help a veteran today. Email me their contact information at Jo@JoGarner.com and let's love them back.
G. Veterans getting disability compensation for service-related medical issues are exempt from having to pay the VA funding fee that is normally added to the loan amount. Also, surviving spouses of veterans who died in the service or from a service related disability are also exempt from having to pay the VA funding fee and can, on a case-by-case basis, get a VA loan.
H. The maximum loan amount for VA loans is $424,100 for a single family, but the veteran can pay the difference between a higher home price and the maximum loan amount. The maximum loan amount is higher for 2 to 4 unit properties.
I. For more information about the Veteran Mortgage Program: http://www.benefits.va.gov/homeloans/resources_veteran.asp
____________________________________________________________
REAL ESTATE TIP OF THE WEEK
(Tom has about 1 to 1.5 minutes to share a real estate related money-saving or time-saving tip-VOLUNTEER to help agencies that serve veterans. Use the principle of Givers Gain):
____________________________________________________________
Jo to share a tip about the free Repair Corps for Veterans
The Repair Corps For Veterans through Habitat For Humanity and the Home Depot
Walter Jermyn is a hardworking, cheerful man who served in the Army as a mechanic in 1953. After serving in the Army, Walter worked for various contractors fixing motors. Walter used to do many of his own home repairs until his health issues limited his ability. Linda Rawling, a neighbor who lost her mobile home, lives with Walter as a caretaker. The mobile home that Linda and Walter are living in was in need of a new roof and flooring. Christmas in April, a nonprofit based in Cecil County that helps with urgent home repairs, referred Walter to our Repair Program. Once our Repair Program Manager, Carol Suzdak saw the damage she recruited volunteers to make sure that Walter's wish to remain in his home for his final years came true. Both Linda and Walters were so appreciative and felt extremely blessed that our Repair Program saved them from being homeless. Linda said,
Here's the information from their website:
https://www.habitat.org/volunteer/near-you/veterans-build
(Since 2011, The Home Depot Foundation has generously funded critical repairs on the homes of veterans through Habitat for Humanity's Repair Corps program.
This program is open to all military veterans, provided they have received an honorable or general discharge, and is not restricted to any specific veteran groups. While the primary focus of the program is on critical home repairs for veterans, the foundation has expressed their readiness to fund standard repairs on the homes of qualified veterans provided homes with critical needs take precedence.
What is critical home repair?
Critical home repair is interior or exterior work performed to alleviate critical health, life and safety issues or code violations, including a change to or repair of materials or components; a reconfiguration of space; a modification for accessibility; installation or extension of plumbing, mechanical or electrical systems on an existing structure.)
____________________________________________________________
ANNOUNCEMENTS:
Talk Shoppe offers free networking & education to anyone interested in real estate or in business. Talk Shoppe meets every Wednesday 9A-10A CT at the University of Phoenix 65 Germantown Center 1st floor Cordova, TN. This Wednesday May 30th, 2018 Talk Shoppe presents: "The Mastermind Principle-based on the book Think And Grow Rich. For more about Talk Shoppe, go to www.TalkShoppe.com
Talk Shoppe events are free thanks to supporters like Tim Gilliland of www.BackupRX.com In a world where hackers and scammers are trying everyday to steal your data and your identity, BackupRX is there to give you peace of mind about keeping your data safe.
1. Thank you to Chad Irwin, Evolve Bank and Trust Memphis Mortgage Manager for sponsoring Real Estate Mortgage Shoppe today. If you or someone you know wants to break through to a higher income and have some fun doing it, contact Chad at (901) 260-1480.
2. Thank you to our military veterans and their families for all you have sacrificed for our freedom and our country. We remember you this Memorial Day weekend.
3. FOR YOUR OWN REAL ESTATE MORTGAGE SHOPPE WEEKLY PODCASTS WITH SHOW, SUBSCRIBE AT JOGARNER.COM
4. Real Estate Mortgage Shoppe reminds you that MAKE YOUR PLAN. LET'S WORK YOUR PLAN. IF THE DEAL WORKS FOR YOU TODAY, DO IT TODAY.
SPECIAL NOTE: REAL ESTATE MORTGAGE SHOPPE RECOMMENDS THAT YOU CONSULT WITH A FINANCIAL, LEGAL OR OTHER CERTIFIED, LICENSED PROFESSIONAL BEFORE ACTING OR INVESTING ON ANYTHING YOU HEAR OR SEE FROM THE CONTENT ON THIS SHOW OR BLOG POSTS. THE INFORMATION WE SHARE ON REAL ESTATE MORTGAGE SHOPPE IS GENERAL IN NATURE MEANT FOR GENERAL EDUCATIONAL PURPOSES ONLY. ALL EXAMPLES GIVEN FOR ILLUSTRATION PURPOSES ON REAL ESTATE MORTGAGE SHOPPE USE FICTIONAL CHARACTERS AND DO NOT REFLECT REAL PEOPLE OR ACTUAL DETAILS IN ANY OF THE SITUATIONS.
____________________________________________________________
QUOTE CORNER:
"A hero is someone who has given his or her life to something bigger than oneself."
– Joseph Campbell
John 15: 13 from the Holy Bible "13 Greater love has no one than this: to lay down one's life for one's friends."
____________________________________________________________
REJOINDERS:
1. Troy and Lynn McDonald, insurance agents with Erin McDonald Insurance Agency. Known for great insurance coverage at great prices. Lynn is known for bringing homemade cookies to the real estate closing table (901) 849-7101
2. Kevin Yee, Save Energy Solutions (901) 492-1649 www.sesinfo.biz Kevin can get the bad air out of your home and keep the good air inside by sealing your home's duct system.
3. Jana Cardona, Executive Director of Business Network International in West Tennessee and North Mississippi Build your business by referrals www.bnimidsouth.com
Transitional Music: Theme song from the movie "The Green Beret;" "God Bless the USA" by Lee Greenwood; "American Soldier" by Toby Keith "Memphis" by Johnny Rivers for the Look Back Memphis Trivia Contest
____________________________________________________________
TOM KING, REAL ESTATE APPRAISER WITH BILL KING COMPANY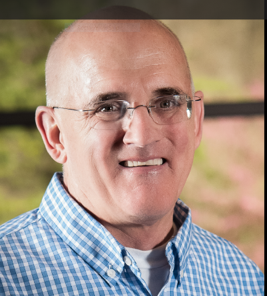 Tom is a well- respected and sought after appraiser in Memphis, Tennessee. He is a second generation appraiser with 40 years experience. He has been elected to the Memphis Area Association of Realtors Board of Directors three times.
Tom is a certified residential appraiser in Tennessee. He have appraised over 20,000 homes in his career. A graduate from the University of Tennessee with a degree in real estate, Tom is also a Certified Relocation Professional (CRP). Tom also has vast experience in dealing with the county and state boards of equalization and in valuations of property for tax appeal purposes. (901) 487-6989
____________________________________________________________
Special Guest- Peggy Lau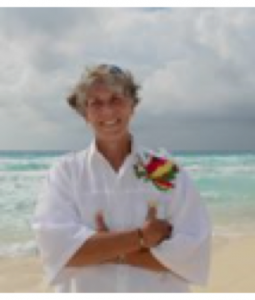 Retired U.S. Navy Line Commander. Peggy Lau is now traveling around the world showing people how to earn free, first-class DreamTrips with a one-of-a-kind travel community. If you want to make awesome memories with your loved ones traveling to first-class venues without having to pay first-class prices, call Peggy at 901 289-0747
____________________________________________________________
ABOUT JO GARNER-MORTGAGE LOAN OFFICER: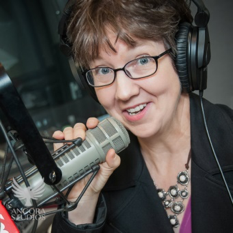 www.JoGarner.com (901) 482 0354 jo@jogarner.com twitter @jogarner
WHAT DO YOU WANT TO ACCOMPLISH WITH YOUR MORTGAGE?
www.JoGarner.com (901) 482 0354 jo@jogarner.com twitter @jogarner NMLS# 757308
"Whatever YOUR personal priorities are, my job is to help you get the mortgage terms that will give you bragging rights when you talk about it and help you score on hitting your goals ."
As a mortgage loan officer, my job is to help you get to the benefits you want from your financing terms. What is most important to you? I can help you find the financing terms that will help you get to what you want. What is your comfort level on a house payment? How much are you comfortable paying down,? What type of financing do you need to get the house you want to buy or refinance?
Different clients have different priorities in life—some are buying their first home with very little down payment funds. Some are recovering from medical challenges, divorces or preparing to send children to college and some are embarking on a long term goal of buying properties to build rental income."
Jo Garner is a mortgage officer with extensive knowledge in tailoring mortgages to her customers who are refinancing or purchasing homes all over the country. She offers conventional, FHA, VA or other loan programs for refinancing and purchases.
Jo can help you look at rent vs buy, when it makes sense to refinance, how to get the best deal on your home purchase financing.
Jo Garner has been in the real estate/financing business for over 20 years. She got her start in Portland, Maine where she first began her real estate career. She received her real estate education from the University of Southern Maine and was personally mentored in San Diego, California by Robert G. Allen, author of Nothing Down, Creating Wealth and The Challenge.
On moving back to West Tennessee in 1987, she went into business buying and selling discounted owner-financed notes secured on real estate. In 1990 Jo went to work for a residential mortgage company and has been a mortgage loan officer for over 20 years. Her goal is to offer excellent, affordable service to her customers, tailoring the loan programs to the specific needs of her clients.
In addition to her work in the mortgage field, Jo Garner is the primary sponsor and founder of Talk Shoppe in Memphis. www.TalkShoppe.com She was also the editor of Power Shoppe, a free weekly e-zine designed for real estate professionals and others indirectly connected to the real estate industry and currently publishes on her blog www.JoGarner.com