Great tips today on the most effective way to stage your home, the magic of professional real estate photography, the hottest trends in new homes and info from national syndicated real estate columnist, Bernice Ross.  Terri Murphy, national speaker and author co-host Real Estate Mortgage Shoppe for Jo Garner, Mortgage Expert.  
Subscribe to get the most updated info on real estate and real estate financing by emailing Jo at Jo@JoGarner.com. We will not sell your email address. We want to keep a great real estate relationship with you.
To Your Success,
Jo Garner, Mortgage Loan Officer (901) 482-0354 Jo@JoGarner.com
__________________________________________________________
Good morning, Memphis!  Welcome! And a warm welcome to our internet and podcast listeners across our 50 states! You're on Real Estate Mortgage Shoppe. HI!  I'm Terri Murphy, sitting in for your regular host, Jo Garner, Mortgage Loan Officer.  You can always connect with Jo at www.JoGarner.com.     Our show today is all about "How to Make Smart Real Estate Buying & Selling Choices-Tips From The Pros." Today is August 5th, 2017.
And….We've got some great guests lined up for you this morning. They are ready to share what you need to know before getting ready to sell or buy.  In our studio LIVE today both residing in Memphis TN is  
Heidi Ross, professional home stager, and author.  Heidi Ross is a well-known home stager and author of a book on staging.  She loves working with homeowners in the Memphis Market – been doing so for over 12 years now.

And included in at our coffee table here is Bob Pierce, Top professional real estate photographer – Morning Bob!  Bob talks about how much impact good photos have on the buying selling and marketing of properties, since most people see the property first online.  Lighting is very important.  
TM: We'll hear more from both Heidi and Bob – And you'll want to stick around after our break!  We're excited to have as our guest a big time builder and remodeling expert Frank Guido from the Lake Geneva area –just outside of Chicago later in the show to share the latest trends he sees….  And we are lucky to have Bernice Ross, Nationally syndicated columnist for Inman News, -She's an author of several books, she's a nationally acclaimed speaker and consultant, and a leading influencer in the Real Estate Industry
And they are all joining us this morning!   If you have a question or comment for our show today on this first Saturday of the month – August 5th.  You can contact Jo by emailing her at Jo@JoGarner.com.  Normally, you can call us while we are live in the studio but tune in next week when Jo is back.  You can also find Jo spending a lot of time at Evolve Bank and Trust.  She loves doing mortgages in the Mid-South but she can help you wherever you are in the United States.  You can call her directly at (901) 482-0354."  She reminds you every week to MAKE YOUR PLAN. WORK YOUR PLAN. IF THE DEAL WORKS FOR YOU TODAY, DO IT TODAY.
I know our listeners would like to get the scoop on super staging tips.
Heidi, it seems the biggest mistake many people make is they think it is only about decluttering but….there is some great research out there that tells us there is much more to the services of a property well staged. Tell us a little bit about your services.  
Heidi Responds:  Areas to consider:
95% of ASP Staged homes sell on average in 11 days or less and sell for 17% more
Talk about your certifications and why they are important to a consumer
Days on market differential for staged vs. non-staged homes
Mention the authoring of your book
More money factor

Biggest Mistakes people make:   Heidi says staging your home is like going on a first date with someone.  First impressions count.  It takes 6 seconds for the would-be buyer to emotionally connect with a home.  Web appeal is VERY IMPORTANT!
And staging is an important key factor – because then the pictures come out better – so consumers gravitate towards photos that look good!
Another of our experts in studio is Bob Pierce:
Tell us Bob, professional photography vs. iPhone pictures –why this is such an overlooked, but critical component of helping buyers buy and sellers sell for top value:  
Bob can cover: Buyers spend 60% of their time looking at listing photos, and only 20% each on the listing description and agent description. (The Wall Street Journal.)
If you are looking to update, it makes good sense to update with those items that may offer some return on your investment – and it may surprise you what is trending now.  So stay tuned – grab another cup of coffee and stay with us on the Jo Garner Real Estate Mortgage Shoppe – we'll be right back!
Welcome Back to the Real Estate Mortgage Shoppe. If you are just joining us, I'm Terri Murphy   sitting in for Jo Garner, the Mortgage Expert.  Connect with Jo at JoGarner.com.   You know you can find Jo spending a lot of time at Evolve Bank and Trust.  She loves doing mortgages in the Mid-South but she can help you wherever you are in the United States.  If you have a question or a comment, you can call her directly to work with her at (901) 482-0354."  And if you were late catching our opening for this show or want to catch this podcast and more just go to JoGarner.com. She has them all uploaded on her site – Just click on the tab MEDIA and RESOURCES and you'll get the show notes and the recorded podcasts anytime you want!   
And Jo invites you to stay up -to-date on what's new in real estate and real estate financing by emailing her at Jo@JoGarner.com.   You will get her weekly Real Estate Mortgage Shoppe blogposts, show notes with podcasts and more so visit www.JoGarner.com  
Today we have with us Heidi Ross of ShowHomes Memphis – helping staged over $143 Million dollars in real estate and won a ton of awards for her expertise.  You can find out more at ShowHomesMemphis.com and get the scoop on how Heidi and her team can help you.
Bob Pierce, Professional Photographer is also here with us.  I met and worked with Bob when he owned River City Sound Productions.  Audio recording studio specializing in audio production for advertising agencies, corporations and films.  They created the "Get In the Zone, Autozone" music.  Worked on over 50 Morgan Freeman projects.  Bob retired from that and went in to full time art traveling across the country to fine art shows. Currently Bob is the owner of Bob Pierce Photography.  Photography service for the real estate industry, portraits, sports, head shots and landscapes.  
Frank started on the simpler side of renovations and understands what you need to know to make those improvements that help you get more money, and when possible a return on the investment as well as making it easier to get the property in top shape for easier financing, inspections and appraisals.
Tell us what trends you are seeing in the industry regarding housing today.
Frank reports:
Trends in colors – Light cabinetry    Darker colors in hardwood floors.  hand scraped board is very popular.   

Sizes of homes – McMansions vs. smaller footprints

Natural materials   Overgrown landscaping dates the home.  Cut it back and freshen it up.  

Renovations that help ROI – Kitchens/Baths   Islands are very popular matching the perimeter cabinetry.  Accent lighting is very popular.   People are making investments in bathrooms with tile and different types of plumbing fixtures.  Moving away from the big jacuzzi tubs.   Regular bathtub and showers good.  

www.FrankGuidoConstruction.com

 for more info.
Thanks Frank!  Visit www.FrankGuidoConstruction.com to see some spectacular pictures and get ideas for your next buy or updating your present property.  Remember, call Jo Garner to learn more about what you need to know to be in your forever home or your first home.  Call her at 901-482-0354 – If you are a regular listener, you know what Jo always says: Make Your Plan, Work your Plan…If the Deal works for you, do it TODAY!
Bring in FGC for a few words – introduce Bernice Ross – Nationally Syndicated Columnist
Nationally syndicated columnist, author, speaker, and consultant, Bernice Ross couples her expertise as a Master Certified Coach with 30 years of real estate sales experience. With over 1,000 published articles to her credit and four real estate books, Inman News called Bernice "America's top real estate coach." Be sure to check out Bernice's newest book on persistence, The PQ Factor: Stop Resisting and Stop Persisting on Amazon.  
She joins us to today to give us insight on market trends as it applies to our market and our mix of buyers and sellers out there.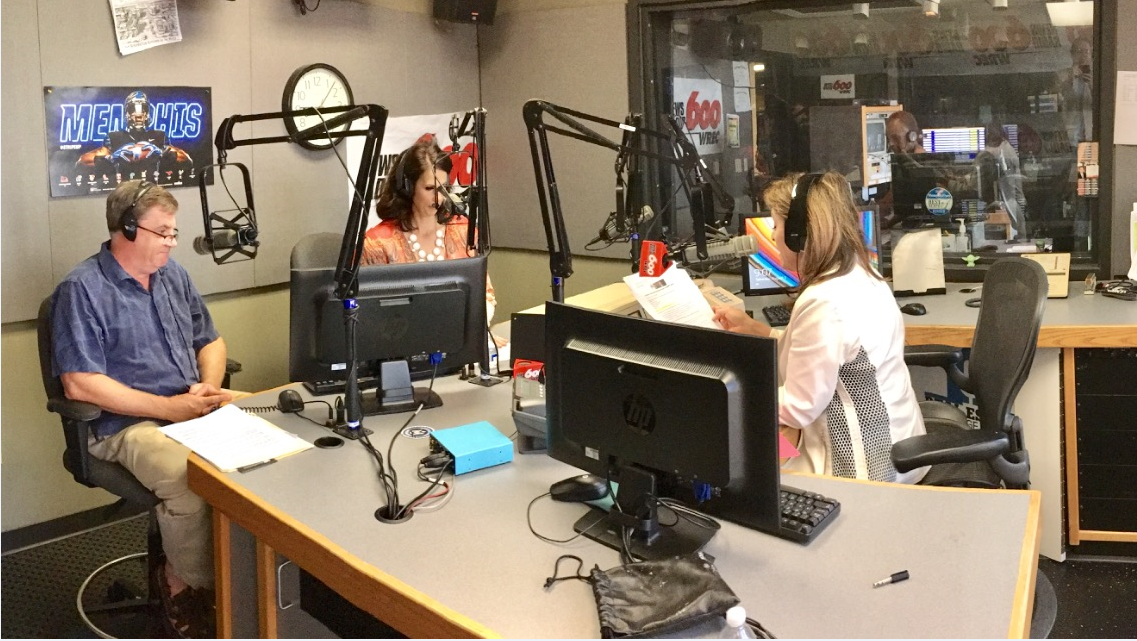 Welcome Bernice:
www.Homedisclosure.com   it tells you all about the home.  Insurance claims on the house?  Sex offenders in the local neighborhood?   And more info
www.homeadvisor.com   within 5 minutes you can talk to a specialist on adding patios etc.   You can find someone with great reviews.
www.TLCengines.com  they will give you an idea of the true estimate of the costs of homeownership.  You can put in if you want to be near downtown, by the river, by biking trails etc.   You can find out the cost of living in that area with that type construction.  
Facebook has invested in chatbot.  You can speak into the phone and it will give you the info you need.  This is what is coming.  Cutting edge chatbots in real estate and let you text or call in and will get you info you need and sets up appointments for you to view certain houses.    
We're wrapping up this show with our guests Heidi Ross, Bob Pierce, Frank Guido and Bernice Ross.  Thank you,  guests – reminder where to find them
Reminder to visit JoGarner.com for the recording and expect Jo back next week for Real Estate Mortgage Shoppe
I want to remind our listeners today to catch this podcast and more at JoGarner.com     Subscribe to stay connect with Jo every week with the latest show notes and podcasts by emailing Jo at jo@jogarner.com  
Talk Shoppe offers free education and networking to anyone interested in real estate or business. www.TalkShoppe.com    This Wednesday August 9th, 2017 at Nova Copy Conference Center 7251 Appling Farms Parkway Memphis  Nancy Crawford of the Better Business Bureau of the Mid-South will be presenting " How To Protect Yourself From The Latest Scams."
Thank to Talk Shoppe's advertisers for making Talk Shoppe free to the local business community. Kevin Yee of Save Energy Solutions www.sesinfo.biz   Kevin seals your home's ducts to keep bad air out and help reduce your utility bills.
Thank you to Cartridge World of Collierville, TN.  Leah Ann Morse uses the latest technology to help you reduce your printing costs by up to 30%.  Refill803@cartridgeworldusa.com
____________________________________________________________
Re-joiners:  
Billy Nickol, Promotional Expert with Geiger Company in Memphis, TN  bnickol@geiger.com   If Billy doesn't have it, you don't need it.
Peggy Lau, Independent Representative with World Ventures   plau21@earthlink.net  Peggy can show you how to earn free first-class vacations  .
Diane Neal of US Health Advisors, affordable health insurance for individuals and families.  Great coverage and very affordable health insurance (901) 606-9091
And thanks for joining us today!  We'll be back next Saturday on the Real Estate Mortgage Shoppe program from 9AM to 10 AM sharing solutions for YOUR real estate challenges.  Let us know what topic YOU want to hear!   Give Jo a call at 901 482 0354   and….For a copy of this podcast or others go to www.JoGarner.com Hit the mortgage loans blog tab.
__________________________________________________________
ABOUT JEFF AND HEIDI ROSS, SHOWHOMES MEMPHIS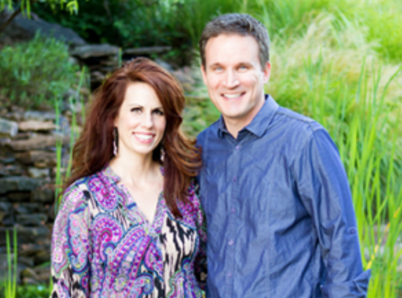 Jeff and Heidi Ross are the franchise owners of Showhomes Memphis.  They stumbled into the home staging business when they sold their personal home in 2003.  The idea of business ownership as well as working together intrigued them.  Jeff's entrepreneurial desires combined with his past experience in operations, sales, and marketing complimented Heidi's passion for home interior decorating, and that combination made the home staging business a great fit. Heidi was awarded the very prestigious national Staged Home Award from the Home Staging & Redesign Association
Jeff and Heidi met while attending college at Oral Roberts University.  They have been married for over twenty years and they are the proud parents of two teenage children. Their daughter, Bailee, is a junior at Briarcrest Christian School and their son, Parker, is a freshman at First Assembly Christian School.  The Ross's are active members of Life Church Memphis and serve as Service Pastors at the Collierville campus.
As a teenager, Heidi constantly re-arranged her mother's home and furnishings, painted anything, re-finished furniture, re-designed clothes, and frequently re-invented her physical surroundings.  Meanwhile, Jeff grew up with a profound desire to manage or become a business owner and has always enjoyed creating systems and maximizing the talents of others.  Together, Jeff and Heidi enjoy helping others by creating value for sellers.
Over the past twelve years, ShowHomes Memphis has  won over twenty awards, including HFRA "Top 5 Home Staging Company in the nation for 2016. Jeff and Heidi also won "Franchise of the Year" award in 2007.  To date, Heidi and her team have staged over $143 million dollars in real estate.  Jeff and Heidi have personally lived in and cared for seventeen homes. Heidi is a Certified Professional Real Estate Stager with "The Decorating & Staging Academy".  She is also a Real Estate Staging Association certified instructor.  Jeff is also a licensed Realtor with Kaizen Realty.
Jeff and Heidi are certified members with the Home Staging & Redesign Association and they are both Certified Update and Color Specialists with Showhomes.  Their company is a preferred vendor with Crye-Leike Home Services, a BOLD sponsor with Keller Williams, and a proud supporter of the Memphis Dream Center.
To contact Jeff or Heidi, you may visit their website at www.ShowhomesMemphis.com  or you may also go to their Facebook page, Showhomes Memphis Home Staging. (901) 361-7419
________________________________________________________________________________
ABOUT BERNICE ROSS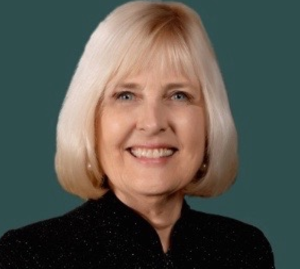 Nationally syndicated real estate columnist
Bernice L. Ross, Ph.D., Professor Emeritus of Psychology and CEO of RealEstateCoach.com, is an international author, speaker, and trainer. With five books and over 1,000 published articles to her credit, Dr. Ross has over 30 years of experience assisting people in building not only successful businesses, but creating happier and more fulfilling lives as well. 
__________________________________________________________
ABOUT BOB PIERCE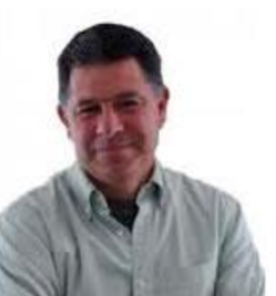 Career:
Owned River City Sound Productions.  Audio recording studio specializing in audio production for advertising agencies, corporations and films.  We created the "Get In The Zone, Autozone" music.  Worked on over 50 Morgan Freeman projects.
Retired from that and went in to full time art.  Traveled across the country to fine art shows.  Lived in an RV got to see the plains of Kansas and the mountains of North Carolina and everything in between.  
Current owner of Bob Pierce Photography.  Photography service for the real estate industry, portraits, sports, head shots and landscapes.  
Frank Guido Construction has been building luxury homes for over 25 year in the prestigious North Shore neighborhoods as well as among the Lake Resort Homes on Geneva Lake in Wisconsin.
www.frankguidoconstruction.com
______________________________________________________
ABOUT TERRI MURPHY
Creating Communication Strategies That Connect People!
Have you ever wondered how to cut through the chatter to connect with prospects and make real profits? Specializing in communication strategies that build relationships with clients and customers, Terri understands the unmatchable power of connection to create more sales in today's competitive marketplace.
Terri brings a depth of experience and education to the sales Industry. Terri performed at the top of the sales industry for over 25 years. Today she is a full time consultant, speaker and spokesperson for sales and marketing companies worldwide. Her expertise is directed to developing and leveraging relational capital that supports building community. Terri knows how to build communication bridges blending traditional and online strategies, distance learning and cutting edge plat forms that result in creating vibrant communities that buy!
Terri is currently authoring a book that addresses how women can improve their male relationship selection by using a little science in the process.
Terri has produced and hosted both television and radio programs, and been featured on ABC, NBC and CNBC News as a sales industry expert. She is also a regular guest on WREGTV's Live@9 for Women in Business.
________________________________________________________________________
About Jo Garner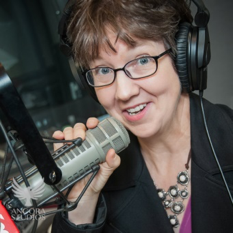 cell: (901) 482 0354
  Twitter: @jogarner
Jo describes her job description: "As a mortgage loan officer, my job is to give my client the benefits they want from their financing terms– listening to my client and determine what's of the most value to THEM–  What is their comfort level on a house payment, how much are they comfortable paying down, what type of financing do they need to get the house they want to buy or refinance. Different clients have different priorities in life—some are buying their first home with very little down payment funds.  Some are recovering from medical challenges, divorces or preparing to send children to college and some are embarking on a long term goal of buying properties to build rental income. Whatever their personal priorities are, my job is to put together a mortgage with comfortable terms that will help them achieve their goals."
Jo Garner is a mortgage officer with extensive knowledge in tailoring mortgages to her customers who are refinancing or purchasing homes all over the country.  She offers conventional, FHA, VA or other loan programs for refinancing and purchases.  
Jo can help you look at rent vs buy, when it makes sense to refinance, how to get the best deal on your home  purchase financing.   
Jo Garner  has been in the real estate/financing business for over 20 years.  She got her start in Portland, Maine where she first began her real estate career. She received her real estate education from the University of Southern Maine  and was personally mentored in San Diego, California  by Robert G. Allen, author of Nothing Down, Creating Wealth and The Challenge. 
On moving back to West Tennessee in 1987, she went into business buying and selling discounted owner-financed notes secured on real estate.  In 1990 Jo went to work for a residential mortgage company and has been a mortgage loan officer for over 20 years.
 Her goal is to offer excellent, affordable service to her customers, tailoring the loan programs to the specific needs of her clients.  
In addition to her work in the mortgage field, Jo Garner  is the primary sponsor and founder of Talk Shoppe in Memphis. www.TalkShoppe.com  Jo is host of Real Estate Mortgage Shoppe  and currently publishes on her blog at www.JoGarner.com