On this Christmas holiday weekend I will be sharing some simple things you can do to transform the mortgage terms on your home into something that is closer to your wish list. Troy and Lynn McDonald of Erin McDonald Insurance Agency will be sharing some tips on how to get more with less on your insurance and some other fun toys for your home to make it safer. You'll be getting some insider tips when it comes to negotiating for the right terms on the right house from Pat Goldstein, Realtor with Crye-Leike Realtors.
What do YOU want to accomplish with YOUR mortgage? Let's stay connected! Subscribe at www.JoGarner.com to get Real Estate Mortgage Shoppe podcast with show notes weekly in your inbox. We will not sell your email.
To Your Success,
Jo Garner, Mortgage Loan Officer NMLS# 757308 (901) 482-0354 Jo@JoGarner.com
_____________________________________________________________________
HOW TO MAKE YOUR WISHES COME TRUE WHEN YOU BUY YOUR HOME
Good morning, Memphis! Welcome to our internet listeners and podcast listeners across the 50 states! You're on Real Estate Mortgage Shoppe. I'm your host, Jo Garner, Mortgage Loan Officer. You can connect with me at www.JoGarner.com. Thank you to Chad Irwin, Memphis Mortgage Manager of Evolve Bank and Trust, for sponsoring this episode of Real Estate Mortgage Shoppe. If you are a mortgage originator looking to work in the Memphis area, contact Chad at (901) 260-1480. Our general topic is HOW TO MAKE WISHES COME TRUE BUYING YOUR HOME. Subscribe to get our weekly blogposts with podcasts at www.JoGarner.com. Call us while we are live at (901) 535-9732 Today is December 22, 2018.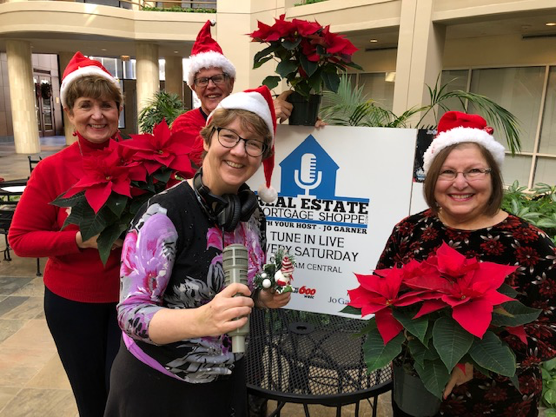 TOPICS TO HELP INSURE YOU GET YOUR WISH WHEN YOU BUY YOUR HOME
On this Christmas holiday weekend I will be sharing some simple things you can do to transform the mortgage terms on your home into something that is closer to your wish list. Troy and Lynn McDonald of Erin McDonald Insurance Agency will be sharing some tips on how to get more with less on your insurance and some other fun toys for your home to make it safer. You'll be getting some insider tips when it comes to negotiating for the right terms on the right house from Pat Goldstein, Realtor with Crye-Leike.
INTRODUCING TROY AND LYNN MCDONALD, ERIN MCDONALD INSURANCE AGENCY
Troy and Lynn McDonald of Erin McDonald Insurance Agency is sitting in the studio with us this morning. You two have enjoyed being top of the sales charts for a few decades now. As one of your happy customers, I know why you are at the top. You have taught us at Talk Shoppe over the years about the importance of over the top, extraordinary customer service. Take a moment and tell us a little bit about yourselves and what you do for your clients. (Troy and Lynn share something about themselves and what they do for their clients and some of the products they offer)
INTRODUCING PAT GOLDSTEIN, REALTOR WITH CRYE-LEIKE REALTORS
(Jo) Also, joining us on this festive weekend is Pat Goldstein, a realtor with Crye-Leike. Pat you have over 30 years experience with several letters and designations after your name. You are called in many networking circles, The Gold Standard In Real Estate. You have proven to me a many of my clients that you are, in fact, the gold standard. Take a moment and tell our listeners a little bit about yourself and what you do for your real estate clients. (Pat introduces herself and talk about what kind of services she offers her clients.)
HOW I BOUGHT MYSELF A HOUSE FOR CHRISTMAS WITH NOTHING DOWN
(Jo) Like Troy and Lynn McDonald and Pat Goldstein I have been in my career for getting close to 30 years. As a mortgage loan officer it has been a joy to be on the homebuying journey with many of my clients over the years. One of the most memorable Christmas presents for me was the year bought my first house.
Due my landlord being in a tough spot with his bank, as tenants, we were all given very short notice that we would have to move out. This was many years ago when my career in mortgage was just getting started-not a lot of income and very little money to put down. But, Necessity is the Mother of Invention, so my law student house mate and I went scurrying out to find a place that would allow us to live peaceably apart under the same roof and still be able to afford to eat.
It wasn't what you would call a dream house. It had been a foreclosure and needed a lot of repairs and clean up, but over twenty-five years ago I didn't have a lot of income and not a lot of money to put down. The house was in the right location, though, with the perfect layout so I could rent out a section of the house upstairs to my law student friend which would help on the mortgage payment. I made a wildly low offer right before Christmas and the bank that owned it accepted my offer but wanted me to close in less than 30 days.
Since I got the price so low, the bank where I worked loaned me the money to buy the house and fix it up. Some rehab guys I knew did fix up job in record time at a record low price. I bought the house with no money down and moved in JUST IN TIME before we needed to be out of the other place. I continued improving this home over the years and paid it off early. It was a SWEET WISH COME TRUE when I lived there and a SWEET WISH COME TRUE when I sold it later on.
What is home would make YOUR WISH COME TRUE? MAKE YOUR PLAN. LET'S WORK YOUR PLAN. IF THE DEAL WORKS FOR YOU TODAY, LET'S DO IT TODAY. Connect with me at www.JoGarner.com. Email me at Jo@JoGarner.com or just call me at (901) 482-0354.
_____________________________________________________________________
LESSONS FROM A REALTOR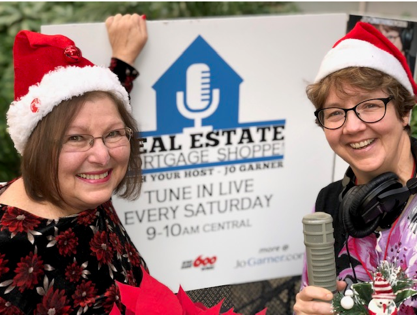 Pat Goldstein, you have been on the homebuying journey with thousands of people in your career. What lessons can we learn from you on How To Make Our Wishes Come True When We Buy A Home? (Pat Goldstein talks about tips for before you begin the home search, during the home search, when you negotiate for their home and tips for the process and closing )
1. Know what you want. Communicate it in writing to your realtor and any others who are on your homebuying journey
Make a list of what you want with the most important priorities on the top of the list
-location may be a definite need
-color of the walls may not be such a big priority because you can always repaint
You're listening to Real Estate Mortgage Shoppe. I'm Jo Garner, your host, Mortgage Loan Officer. You can connect with me at www.JoGarner.com What do YOU want to accomplish with YOUR mortgage? I want to hear your plan. Call me at (901) 482-0354. When we come back you will be hearing some more insider tips from realtor Pat Goldstein with Crye-Leike Realtors. You will be happy to hear some of the tips Troy and Lynn McDonald of Erin McDonald Insurance Agency will give you too. See you back in just a moment.
_____________________________________________________________________
2nd segment after 9:15 break:
Our Look Back Memphis Trivia contest is brought to you by notable Memphis Shelby County historian, Jimmy Ogle. Jimmy offers free historic walking tours in downtown Memphis in the spring and in the fall. To find out more about Jimmy, go to www.JimmyOgle.com. Our Look Back Memphis Trivia Contest is sponsored by John and Jennifer Lawhon of Lawhon Landscape (901) 754-7474 the Lawhon's can help you plan your landscaping if you have a BIG, BIG project or a smaller project . The Lawhons are giving away a $25 gift card to the first person with the correct trivia answer. If you know the answer to our trivia question, call us at 901 535-9732.
Garner # 144 * 12/22/18
AutoZone Liberty Bowl
Question: I am one of the oldest annual sporting events of my kind in the nation. Who am I?
Hint: I began my event in Philadelphia, Pennsylvania in 1959.
Hint: I was the first of my kind to be played indoors!
Final Hint: I moved to Memphis in 1965 and will celebrate my 60th Birthday on December 31.
Answer: The 60th Annual AutoZone Liberty Bowl takes place annually at Liberty Bowl Memorial Stadium. The Bowl is the seventh oldest college bowl game and is one of the most tradition-rich and patriotic bowl games in America. The AutoZone Liberty Bowl game was founded in Philadelphia in 1959 and the inaugural game featured a match-up between Penn State and Alabama. That game began a tradition of great stars and exciting football and was the first of 59 thrilling chapters in the history of the AutoZone Liberty Bowl Football Classic.
After five years in Philadelphia, the game moved indoors to Atlantic City Convention Center for one year and in the process became the first indoor college bowl game. Every AutoZone Liberty Bowl since 1965 has been held at Liberty Bowl Memorial Stadium in Memphis. The AutoZone Liberty Bowl has enjoyed many highlights through the years. The Bowl has hosted all-time great coaches such as Paul "Bear" Bryant, Lou Holtz, Tom Osborne, Steve Spurrier and Bill Snyder. The Bowl's history also includes four Heisman Trophy winners (Ernie Davis, Terry Baker, Doug Flutie and Bo Jackson) and other stars such as Archie Manning and Donovan McNabb.
Another proud tradition is the Bowl's terrific partnership with St. Jude Children's Research Hospital which brings together an internationally recognized research facility and a winning college football tradition. St. Jude is dedicated to helping children throughout the world in their fight against catastrophic diseases. Beginning in 2004, Memphis-based AutoZone, Inc., became the Bowl's title sponsor. The 60th Annual AutoZone Liberty Bowl, featuring Oklahoma State and Missouri, will be nationally televised by ESPN at 2:45 p.m. on Monday, December 31
Go to JimmyOgle.com for more information about Memphis & Shelby County history.
_____________________________________________________________________
TOPICS COVERED BY TROY AND LYNN MCDONALD: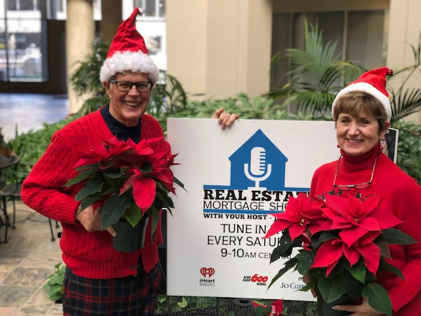 1. Bundling coverage from other policy types to get cost reduction in overall insurance coverage
2. Raise deductible a little to reduce payment a lot. This can be done on a case by case basis depending on the customer
3. Renters insurance is the cheapest insurance you never have to pay for if you are a landlord. Requiring your tenants to pay renters insurance can help them and you as the landlord in the case of an insurance claim. It helps the tenants too if they ever buy a home, it is easier for the them to get homeowners insurance on their new home since they have been carrying renters insurance.
4. Keep your insurance agent's cell phone number handy everywhere. Not every incident is claim worthy on your insurance. Do NOT call the 1-800 number before talking with your insurance agent. Even if you end up deciding not to go through with the claim, it still might count as a claim against you since you registered the call with the 1-800 number.
_____________________________________________________________________
TOPICS COVERED BY PAT GOLDSTEIN:
1. Be prepared. Know your comfort level on payment and down payment. Get preapproved
2. Communicate verbally and in writing to your realtor the things on your wish list for finding your home. Prioritize your wish list
3. To be competitive, reduce contingencies and give the seller the highest net profit you can comfortably afford. Make your highest and best offer up front. Otherwise, a competing party could get the house before you have a chance to make a second offer. If the house you want forces you to go higher than your comfort level, don't make the offer. Stop and reconsider your options.
4. Write personal letter to your seller.
_____________________________________________________________________
TOPICS COVERED BY JO GARNER, MORTGAGE LOAN OFFICER
1. Let's hear some of the tips you share with your mortgage clients on How to Make Wishes Come True when they're getting their mortgage.
A. The first lesson in making your wishes come true is to know for what you are wishing. Be able to describe in some detail what you are wishing to get. When I have a client call the office, I asked them, "What is the maximum house payment you are comfortable paying each month?" What is the maximum down payment that you are comfortable paying at closing?" "How long do you plan on keeping the house you plan to buy?" "Do you foresee any significant financial changes occurring with you in the next five years?"
This is what happens a lot of times. Let me use Celeste Seeley, (not her real name) as an example. Celeste calls me and says she wants to get prequalified to buy a house. I asked her what price house and she says, "I don't know. I was hoping YOU would tell me that." I start asking a few of the questions I just mentioned and Celeste hesitates a moment, sighs and says, "Girl, pleeese…I don't know. How do I find that out?"
If Celeste has a particular house she is trying to buy, we can jump right in and start working on the finding the best loan product to get her the best terms. Then we can work on getting her preapproval letter as strong as possible so it is much more compelling an offer to the seller of that property.
If Celeste really, really wants to make her wishes come true, she will want to buy a house where she can ENJOY making the payments each month and not feel like she can't go anywhere or have fun because she can't afford to do anything except make a house note.
My suggestion to Celeste. Get her favorite tunes queued up on her internet device, line up her bank statements, credit card statements and payroll check stubs on her digital screen or in a stack on the table. Set the alarm on her phone for one hour and a half.
Click play on the tunes and start going through the bank statements and credit card records for the last 3 months, making notes on how much she spends and where it gets spent. Then make notes on how much money gets to deposited into her bank each month. Remember bills she has to pay every 6 months or once a year.
By the end of the hour and a half, Celeste will have a very good idea what she makes and what she spends. She will be shocked where some of her money is being spent for useless stuff and where she can keep some of that money instead. She will have a good idea what she can comfortably afford on a house payment.
B. If Celeste has some idea of what she is wanting for her house, I would
recommend that she write down her wish list for the house she wants, prioritizing from most important to least important each item on her wish list. One copy of this list needs to stay with Celeste, posted where she can see it each day. The other copy needs to go to her realtor helping her search for homes.
After Celeste and the realtor and the lender get together, Celeste might qualify for a lot bigger and nicer house than she thought she could get. Then again, Celeste might need to buy a home that she can gradually modify and improve to what she wants, like the personal story I shared with you earlier about buying my very first house.
2. What are some common challenges home buyers run into when they are trying to finance the house they want to buy?
A. One of the most common challenges, especially with first-time homebuyers, is the lack of funds for a down payment. I was astounded a few months ago of a well-known survey that showed 95% of the people surveyed who said they needed assistance to buy a home thought that they would have to come up with 20% of the price of a house as a down payment. That is not true. Many first-time homebuyers and some buyers who are not first -timers have purchased homes with little or nothing down.
If You are looking for ways to get into a home for little or nothing down, whether you are a first-time homebuyer or not. You many even be an investor. There are a number of solutions for buying a home for little or nothing down using O.P.M. (other people's money.) Call me and let's talk.
For first-time homebuyers buying a home as a primary residence, there are several wonderful down payment assistance programs that could work for you. Call me and we can let you try some on for size. If you want to search yourself you can find assistance programs in your own city and state at www.downpaymentresource.com
B. Other challenges to making your wish come true buying your home is getting your income to qualify for the house note. There are several solutions to this challenge depending on your situation. Call me and let's find the best solution for you.
Numerous times I have gotten the call from someone with great credit, and a successful company but their own bank has turned them down for a mortgage because they don't show enough income in the NET PROFIT section of the tax returns. When I calculate their income, I start at the back of the tax return and move forward, adding back any expenses that quality under certain conditions to be added back to income.
There have been times when I have found over $100,000 in expenses that can be added back to income under certain documented instances. Just
having a loan officer who knows what can be added to income can make
the difference between you getting the house you have been wishing for a
having to wait on that dream. Call me and let's talk about how to make
YOUR wish come true. Connect with me at www.JoGarner.com or call
me at (901) 482-0354.
C. Credit can be a challenge for some homebuyers. There are many blogposts and podcasts throughout the library of our Real Estate Mortgage Shoppe shows to select on ways you can do simple things to add points to your credit score, and help you get the pricing and the loan products you want to sweeten your real estate transaction. Another site that has been referred by agents from the credit bureaus is this one. www.MyFico.com
D. The property that you are trying to purchase can be a challenge to you getting your loan approved. If the property has rotted wood, or malfunctioning electrical, plumbing or heating and air systems. If the roof is leaking or drainage problems or other safety and habitability issues, the real estate appraiser will most likely note these issues and mortgage program guidelines will require they be repaired before you can go to closing and buy your home. If you are in a situation like this, give me a call. I have helped several of my clients find successful solutions to overcome these obstacles. The best method, though, is knowing about it upfront with a home inspection and getting the terms on who will pay for the repairs negotiated into the contract.
_____________________________________________________________________
REAL ESTATE TIP OF THE WEEK
(Lynn and Troy McDonald share a real estate tip and Pat Goldstein shares a tip related money-saving or time-saving tip): Troy and Lynn share a tip
_____________________________________________________________________
ANNOUNCEMENTS:
Talk Shoppe offers free networking & education to anyone interested in real estate or in business. Talk Shoppe meets every Wednesday 9A-10A CT at Pinot's Palette 8225 Dexter Rd Cordova, TN. Talk Shoppe will not be meeting again over the holidays until Wednesday January 9th, 2019. Before he passed away a few years ago, retired counselor Jack Redding would challenge us with a question. Now I pass Jack's Challenge on to you. Who do you know right now in your circle who is alone this holiday or someone who is going through a difficult time? Invite that person out for coffee. Spend some quality moments with this person. Be the friend they need. You may never know this side of heaven what a positive impact you can make.
Talk Shoppe events are free thanks financial supporters like Thank you to supporters like Nita Black of www.901elearn.com All the tools, skills and knowledge you'll need to turn your business idea into a profitable venture.
Thank you also to Mary Lou Nowak, Mid-South Home Helpers knows what to do to help your aging or handicapped loved one stay safely and comfortably in their own home. www.midsouthhomehelpers.com
2. Thank you to Chad Irwin, Memphis Mortgage Manager of Evolve Bank and Trust, for sponsoring this episode of Real Estate Mortgage Shoppe. If you are a mortgage originator looking to work in the Memphis area, contact Chad at (901) 260-1480.
3. Merry Christmas to you and Happy New Year! Thank you for hanging out with us at Real Estate Mortgage Shoppe this year!
4. Subscribe at www.JoGarner.com and you can get our weekly blog posts with podcasts conveniently in your inbox.
5. Real Estate Mortgage Shoppe reminds you to MAKE YOUR PLAN. LET'S WORK YOUR PLAN. IF THE DEAL WORKS FOR YOU TODAY, DO IT TODAY.
SPECIAL NOTE: REAL ESTATE MORTGAGE SHOPPE RECOMMENDS THAT YOU CONSULT WITH A FINANCIAL, LEGAL OR OTHER CERTIFIED, LICENSED PROFESSIONAL BEFORE ACTING OR INVESTING ON ANYTHING YOU HEAR OR SEE FROM THE CONTENT ON THIS SHOW OR BLOG POSTS. THE INFORMATION WE SHARE ON REAL ESTATE MORTGAGE SHOPPE IS GENERAL IN NATURE MEANT FOR GENERAL EDUCATIONAL PURPOSES ONLY. ALL EXAMPLES GIVEN FOR ILLUSTRATION PURPOSES ON REAL ESTATE MORTGAGE SHOPPE USE FICTIONAL CHARACTERS AND DO NOT REFLECT REAL PEOPLE OR ACTUAL DETAILS IN ANY OF THE SITUATIONS.
_____________________________________________________________________
QUOTE CORNER:
Pinterest: "I think as you grow older your Christmas list gets shorter, because the things you want can't be bought."
_____________________________________________________________________
REJOINDERS:
1. Chad Irwin Evolve Bank and Trust, the Memphis Mortgage Manager (901) 260-1480
2. Jana Cardona, Executive Director of Business Network International of the Mid-South. If you want to build YOUR business by being a part of an organized system of referrals, contact Jana at www.bnimidsouth.com
3. Leah Anne Morse of All Things New. Leah Anne can help you organize your home, your life and help you or your loved ones through transitions like down sizing or moving to a new home. Contact Leah Anne Morse of All Things New at (901) 488-9733.
Transitional Music: "Caroling, Caroling (Christmas Bells Are Ringing)" by Nat King Cole; "The First Noel" by Elvis Presley; "Christmas Canon" by Trans Siberian Orchestra, "Memphis" by Johnny Rivers for the Look Back Memphis Trivia Contest
_____________________________________________________________________
ABOUT TROY AND LYNN MCDONALD- ERIN MCDONALD INSURANCE AGENCY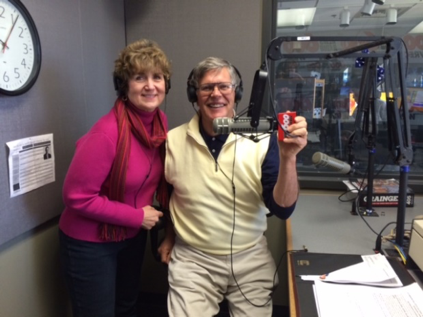 LYNN- I have worked for the same insurance company for 22 years and very much enjoy helping people manage risk through proper insurance coverage. We have a large agency and are well staff to take care of our clients need.
Specialties:Working with Landlords and Investors (901) 849-7101
_____________________________________________________________________
ABOUT PAT GOLDSTEIN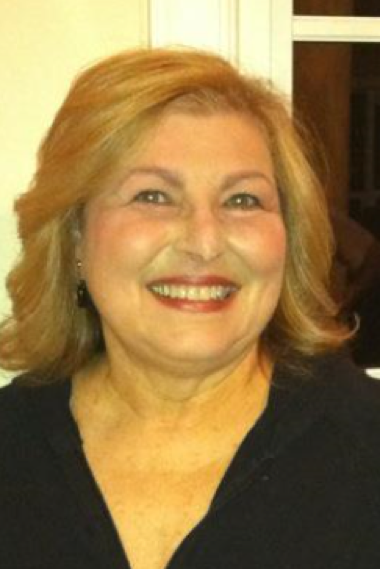 realtor with Crye-Leike Realtors in Memphis, TN. Licensed in Tennessee and Mississippi.
(901) 606-2000
30 years full time Realtor Memphis Area Association of Realtors 2006 Realtor Associate of the Year and a veteran member of the TN Association of Realtors Residential Forms Committee.
_____________________________________________________________________
ABOUT JO GARNER-MORTGAGE LOAN OFFICER: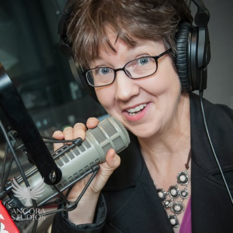 WHAT DO YOU WANT TO ACCOMPLISH WITH YOUR MORTGAGE?
www.JoGarner.com (901) 482 0354 jo@jogarner.com twitter @jogarner NMLS# 757308
"Whatever YOUR personal priorities are, my job is to help you get the mortgage terms that will give you bragging rights when you talk about it and help you score on hitting your goals ."
As a mortgage loan officer, my job is to help you get to the benefits you want from your financing terms. What is most important to you? I can help you find the financing terms that will help you get to what you want. What is your comfort level on a house payment? How much are you comfortable paying down,? What type of financing do you need to get the house you want to buy or refinance?
Different clients have different priorities in life—some are buying their first home with very little down payment funds. Some are recovering from medical challenges, divorces or preparing to send children to college and some are embarking on a long term goal of buying properties to build rental income."
Jo Garner is a mortgage officer with extensive knowledge in tailoring mortgages to her customers who are refinancing or purchasing homes all over the country. She offers conventional, FHA, VA or other loan programs for refinancing and purchases.
Jo can help you look at rent vs buy, when it makes sense to refinance, how to get the best deal on your home purchase financing.
Jo Garner has been in the real estate/financing business for over 20 years. She got her start in Portland, Maine where she first began her real estate career. She received her real estate education from the University of Southern Maine and was personally mentored in San Diego, California by Robert G. Allen, author of Nothing Down, Creating Wealth and The Challenge.
On moving back to West Tennessee in 1987, she went into business buying and selling discounted owner-financed notes secured on real estate. In 1990 Jo went to work for a residential mortgage company and has been a mortgage loan officer for over 20 years. Her goal is to offer excellent, affordable service to her customers, tailoring the loan programs to the specific needs of her clients.
In addition to her work in the mortgage field, Jo Garner is the primary sponsor and founder of Talk Shoppe in Memphis. www.TalkShoppe.com She was also the editor of Power Shoppe, a free weekly e-zine designed for real estate professionals and others indirectly connected to the real estate industry and currently publishes on her blog www.JoGarner.com