MEMPHIS DOWN PAYMENT ASSISTANCE PROGRAMS—MAKING YOUR HOMEOWNERSHIP DREAM COME TRUE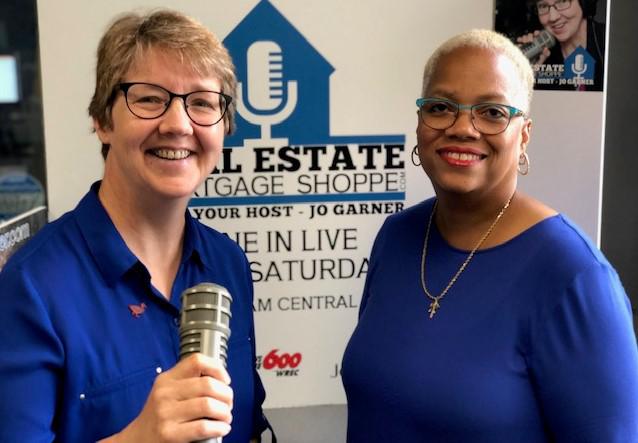 In this show we will be sharing some stories of people who had a burning desire to own their own home, but ran into what appeared to be insurmountable barriers—until they discovered the exact down payment assistance program to make their dream come true. Juanita Hamilton of the City of Memphis Down Payment Assistance program will be sharing how to get approved for these programs. She will be helping you compare advantages and disadvantages of each of the several assistance programs offered by the City of Memphis.
Are you trying to decide to rent a home or buy one? Are you in the process of buying a home or refinancing one? Let's talk! Call me at (901) 482-0354 or email at Jo@JoGarner.com
Let's stay in touch! Subscribe to get Real Estate Mortgage Shoppe podcasts and show notes emailed to your inbox every week. Subscribe at www.JoGarner.com
To Your Success,
Jo Garner, Mortgage Loan Officer NMLS #757308 (901) 482-0354 Jo@JoGarner.com www.JoGarner.com
_____________________________________________________________________________
WELCOME!
Good morning, Memphis! Welcome to our internet listeners and podcast listeners across the 50 states! You're on Real Estate Mortgage Shoppe. I'm your host, Jo Garner, Mortgage Loan Officer. You can connect with me at www.JoGarner.com Our general topic is Memphis Down Payment Assistance Programs—Making Your Homeownership Dream Come True.
Thank you to Joe Rojas, representative for Quality Title Group, for sponsoring Real Estate Mortgage Shoppe today. For your home purchase or refinance, give Joe Rojas a call at (901) 289-5821. Today is September 14th, 2019.
INTRODUCING JUANITA HAMILTON, MEMPHIS DOWN PAYMENT ASSISTANCE PROGRAM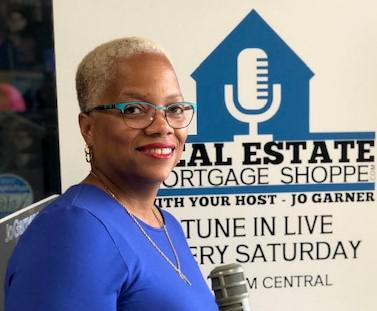 Juanita Hamilton, it is such a pleasure to finally have you talking with us in person about the many homebuying assistance programs you offer to help make the dream of homeownership come true for so many people. Take a minute or so and introduce yourself and tell us a little about the purpose and programs you offer homebuyers in Memphis who need some assistance to get their dream of owning a home into reality. (Juanita Hamilton introduces herself and talks about the mission and purpose of the City of Memphis Down Payment Assistance)
(Jo) Juanita, I am in the mortgage financing business-an enviable position where I get to walk a bit of the distance with people on the road from trouble to triumph. Real life doesn't work like in the movies. In the movies the main character sets out to achieve his dream and, after two hours, a few tumbles and turns he is standing on his mountaintop.
Scotty and Scarlett Schuller's Story-Overcoming Discouragement In Pursuit of Their Dream
Last night Karlton Govan, a fellow loan officer in our office, was sharing a story about some of his mortgage customers. For radio let's change their name and a few details of the story. Scotty and Scarlett were happily married and their priority was to give their two young children the best life possible. Everyday Scotty and Scarlett worked long hours, pushing themselves to try and get ahead. Their burning desire was to buy a house in the same neighborhood where they were renting so their children could stay in the same school and the great childcare assistance could continue uninterrupted.
Scotty and Scarlett made enough income on their jobs to make the payment on a house in the neighborhood where they lived, but due to the car breaking down, a big medical bill and the rent continuing to go up, they didn't have enough money to pay the down payment to buy a home in that area of town. Discouragement weighed heavy on Scotty and Scarlett.
One weekend they ran over to visit an open house for sale down the street. They found some great information about some down payment assistance programs available where they could buy the home with as less than $1,000 down.
Scotty and Scarlett are now an inspiration to their friends and family. Scarlett recalls, "We were so discouraged—like the stars would never line up for us to be able to buy our own house. But, we kept believing and kept looking for answers. Now we are moving into a nicer house with a LOWER payment!" (Scotty added, " And we didn't have to empty out our savings")
Do you have a dream of owning your own home? Move toward making your dreams real life. MAKE YOUR PLAN. LET'S WORK YOUR PLAN. IF THE DEAL WORKS FOR YOU TODAY, LET'S DO IT TODAY. Connect with me at www.JoGarner.com You can email me at Jo@JoGarner.com or call me at (901) 482-0354
Low-to-Moderate Income Down Payment Assistance Programs For Memphis
Juanita, continues telling us specifically about some of the low income down payment assistance programs.
What are the benefits and some terms of each of the City of Memphis Down Payment Assistance programs?
How do the low income assistance programs differ from the Homebuyer Incentive Program?
(Jo) You're listening to Real Estate Mortgage Shoppe. I'm your host, Jo Garner. Connect with me at www.JoGarner.com When we come back, Juanita Hamilton of the City of Memphis Down Payment Assistance will continue talking about homebuying financing assistance that is available for aspiring homeowners.
______________________________________________________________________________
2nd segment after 9:15 break: Our Look Back Memphis Trivia Contest is brought to you by notable Memphis historian, Jimmy Ogle. Jimmy Ogle offers free historic walking tours downtown in the spring and fall. For information about Jimmy Ogle, go to www.JimmyOgle.com . The Look Back Memphis Trivia Contest is sponsored by John and Jennifer Lawhon of Lawhon Landscape (901) 754-7474 the Lawhon's can help you plan your landscaping if you have a BIG, BIG project or a smaller project . The Lawhons are giving away a $25 gift card to the first person with the correct trivia answer. If you know the answer to our trivia question, call us at 901 535 WREC 901 535-9732.
[Trivia Answer: ] Orange Mound
TRIVIA QUESTION: Question: I am one of the more renown neighborhoods in Memphis. Who am I?
[TRIVIA HINTS] Hint: I have a very rich tradition in basketball and music history in Memphis.
Hint: I have six church congregations that are 100 years or older – the only such neighborhood in America.
Hint: I was the first subdivision in America set aside of African-American home ownership.
Final Hint: My name comes from the planting of a certain color and type of shrubbery.
Answer: Orange Mound. Orange Mound, a neighborhood located in southeast Memphis, Tennessee, was the first African-American neighborhood in the United States to be built by African-Americans. Built on the grounds of the former Deaderick plantation, the Orange Mound subdivision was developed for African-Americans in the 1890s to provide affordable land and residences for the less wealthy.
Orange Mound is bounded by Semmes St. to the east and by Kimball Avenue to the south. The Southern Avenue/IC Railroad tracks on the north separate it from the Belt Line, Midtown and University Districts, while Lamar Avenue on the southeast and the CN Railroad tracks (visible at Park Av. & Lamar) on the southwest both separate it from Bethel Grove, South Memphis and the East Parkway District.
Memphis' favorite basketball player, Larry Finch, was a graduate of Melrose High School in 1969.
Jimmy Ogle gives free outdoor walking tours on the sidewalks and parks in Downtown Memphis during the Spring and Autumn of each year, with the next Tuesday Tour being on Jefferson Avenue at 11:45am on Tuesday, September 6 at Main/Jefferson and the Union Avenue Manhole Cover and History Tour at 11:45am on Tuesday, September 20 at Front/Union..\The D'Army Bailey County Courthouse Tour (indoors): one Thursday each month at 12:00 noon – the next being Thursday, September 15. Go to jimmyogle.com for more information.
___________________________________________________________
TOPICS COVERED BY JUANITA HAMILTON, CITY OF MEMPHIS DOWN PAYMENT ASSISTANCE PROGRAM
What are the low income programs that the City of Memphis have to offer?
A. What are the advantages offered by these programs?
B. What are some of the basic terms on some of these programs (min down
Talk about the other City of Memphis down payment assistance programs?
What are the advantages of this program?
What are the requirements to get approved for one of the City of Memphis Down Payment Assistance programs?
First Time Homebuyer (define what is a first-time homebuyer)

Income guidelines

Properties that are eligible

Approval of the primary mortgage by an approved lender

Credit score

Cash reserve limits?
Homebuyers Education –Good information before you buy a home and during the mortgage approval process. Great resource for AFTER you buy you home too. Keep The Book!
_____________________________________________________________________
____________________________________________________________
TOPICS COVERED BY JO GARNER, MORTGAGE LOAN OFFICER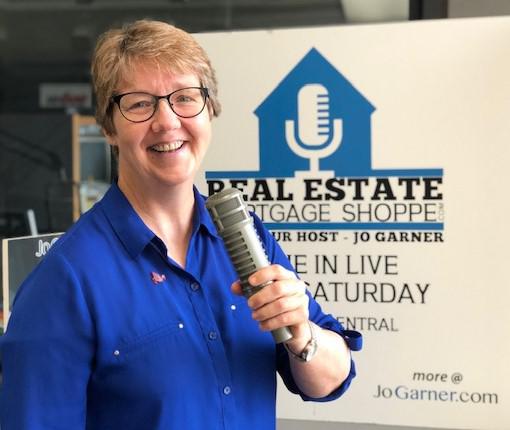 What are some other down payment assistance mortgage programs that are available to home buyers?
According to the Real Estate Today show through the National Association of Realtors, 90% to 95% of people needing down payment assistance to buy a home, do not know there are programs to help home buyers with the down payment .There are other down payment assistance programs available to first-time home buyers in other states other than Tennessee. Most of them have restrictions, similar to the programs we have been discussing today. If you want to know more, Google "Down Payment Assistance" and the name of YOUR state and you should hit the jack pot. Many metropolitan cities have their own down payment assistance programs with certain restrictions. ask an experienced, reputable realtor in your area what programs THEY recommend. They usually know what programs are good and which ones may be not so advantageous. You can also check with Rob Chrane at Down Payment Resource, supported by Housing Finance Agencies across the country, for assistance programs in YOUR city and state. http://downpaymentresource.com/about/leadership/

Shelby County (TN) Down Payment Assistance Program-
(Israel Henry covers this program in more details on the podcast)
City of Memphis (TN) Down Payment Assistance Program-
The City of Memphis, Tennessee has several different down payment assistance programs to help with down payment assistance for home buyers buying a property in the city limits of Memphis.
TENNESSEE HOUSING DEVELOPMENT AGENCY-
Excerpts from www.THDA.org "As Tennessee's housing finance agency, the Tennessee Housing Development Agency (THDA) provides fixed rate mortgage loans for first-time homebuyers, promotes the production of new affordable housing units for households of very low to moderate-income, promotes the preservation and rehabilitation of existing housing units for such persons, and brings greater stability to the residential construction industry and related industries so as to assure a steady flow of housing production. Established by the General Assembly in 1973, THDA has evolved and grown to serve Tennesseans in many ways: providing grants to preserve and create homes, offering rental assistance on several different levels, assisting in the creation and maintenance of rental housing, providing educational opportunities, and helping other State agencies with housing missions to solve problems and save taxpayers' money. For more information about THDA visit the About THDA page.

Great Choice and Great Choice Plus
Great Choice offers a low fixed rate 30-year first mortgage loan. Great Choice Plus combines the Great Choice first mortgage with the Plus, providing the borrower with up to 5% of the sales price for down payment and closing cost assistance. The Great Choice Plus second mortgage loan has a 0% rate with no monthly payments. Learn more about Great Choice and Great Choice Plus.
Max sales price in Memphis and Shelby County TN- $250K
Max household income for 1 to 2 people in household over 18 years old- $66,584/year
Max household income for 3 or more in household over 18 years old- $76,572/year
Rate for Great Choice 4.5% fixed 30 year term
Rate for Home For the Brave THDA program: 4% fixed 30 year term
-Homeownership for the Brave
The Homeownership for the Brave program offers a 1/2-percent reduction on THDA's Great Choice first mortgage loan for active and retired members of the military. Learn more about Homeownership for the Brave.
Some Nothing Down and Other Low-Down Payment Mortgage Programs
Veteran Home Loan Program https://www.benefits.va.gov/homeloans/
If you are an active duty US military veteran or an honorably discharged service member, (or even a surviving spouse of a veteran in some cases), the VA loan allows you to purchase your home with zero down payment. There is an upfront VA funding fee added to the top of a VA mortgage but the veteran enjoys a mortgage without having to pay a monthly mortgage insurance fee.
You can use the VA mortgage program to purchase you primary residence and it can be a single-family home or duplex, tri-plex or quadra plex as long as the veteran lives in one of the units.
For more on Veteran Loans and dispelling myths go to :
http://jogarner.com/veteran-home-loans-benefits-veterans-realtors-serve/
The USDA Rural Housing 100% Mortgage Program–
Are you considering buying in an area that is not so densely populated as the big city? If your household income does not exceed the USDA limit for your county and state and you can apply for the USDA Rural Housing 100% loan.
If the property is in an eligible area for USDA lending, and if my mortgage client needs a nothing down loan, my client and I compare the move-in costs and payment amount if they used an FHA loan or a USDA loan. The USDA usually is better because their upfront mortgage insurance added to the top of the loan and the monthly mortgage insurance is much lower using the 100% USDA loan versus the FHA loan program.
For more about the USDA Rural Housing 100% program:
https://www.rd.usda.gov/about-rd/agencies/rural-housing-service
FHA Government Insured Loan Program
The government FHA 3.5% down payment product. This loan is very popular but, due to the high amount of upfront mortgage and the monthly mortgage insurance that can remain in the mortgage payment for the life of the loan (in some cases.) For more about the FHA loan, go to: www.hud.gov
Fannie Mae's HomeReady 3% down conventional program-
This 3% program is great to compare against the FHA loan. The HomeReady program has a maximum income household limit determined by the state and county where the subject property is located.
Freddie Mac just this month released a new 3% down product with no maximum household income limit. For more about the new HomeOne program go to http://www.freddiemac.com/singlefamily/mortgages/homeone/homeone.html

The Conventional Community 97% loan has been reinstated. This program has some interesting guidelines that allow homebuyers that do not meet some of the other programs to qualify for this one—especially in designated zip codes. For more about this 3% down payment loan program go to https://www.fanniemae.com/singlefamily/97-ltv-options
Talk about what is most important to your first-time homebuyer clients.
First the question of whether it will be better for that client to rent a home or buy one.
a. One of the questions I asked my customer is, "How long do you plan to live in the area?" If the aspiring homeowner does not plan to stay in the area for more than one or two years, then renting may be the best way to go.
b. However, for someone who is tired of paying rent that keeps going up and plans to stay in the geographic area for at least 5 years, buying a home may be a strong consideration, especially if the mortgage monthly payment is lower than the going rent.
Give yourself more than one exit strategy so that you don't feel stuck

Make sure you are comfortable with your house note and leave emergency funds in your account after closing.
Carley Clemmon's Story Rising From the Ashes Following Divorce
Carley found herself in what felt like the ash heap of life following some grueling years going through a divorce process. She had to build back her credit and self confidence.
Divorce can be very devasting—not just financially but emotionally, and affects so many aspects of how people see life. Carley had been married for many years and she and her husband had always owned their own home. After the divorce she had to sell the house and go back to renting. It was over 3 years of building back her credit, paying off old bills and—reinventing herself as a person.
Carley had a choice to make. She could give in and let this resentment and negative events crush her in the dust, or she could choose to rise from the ashes, creating a quality life as a better person. Carley choose to reinvent herself and recreate a life she would love and help others in the process. A big part of living out this dream was to own her own home again. Carly would make the home her castle and security blanket—complete with a she-shed out back.
She found a house that she loved but she lacked funds to pay for the down payment and other costs. Down Payment Assistance enabled her to buy the house where she wanted to live. The down payment assistance program handed her the "keys" to start her new life.
REAL ESTATE TIP OF THE WEEK (Juanita Hamilton shares a real estate related tip related to using down payment assistance—about 1 to 1 and a half minutes)): When you attend the mandatory homebuying education classes, don't just sit through the class to get the certificate. Really listen to learn and apply what you learn to save you time and money during your homebuying process. "Keep The Book!"
ANNOUNCEMENTS:
Talk Shoppe offers free networking & education to anyone interested in real estate or in business. Talk Shoppe meets every Wednesday 9A-10A CT at Servicemaster Cornerstone Home Restoration 9575 Macon Rd in Cordova, TN (corner of Big Orange and Macon Rd) This week Steve Woodyard of Woodyard Realty Corporation presents "What's New In Memphis—Emerging Real Estate Market Areas."
Talk Shoppe events are free thanks to supporters like Tim Gilliland of www.BackupRX.com When you need to recover lost data on your computer, you will feel very thankful when you call Tim at BackupRX and simply download all your data and system files immediately when you need it. Contact BackupRX about getting your data automatically backed-up at www.BackupRX.com
Thank you to Mark McLaurine, Heating and Air Conditioning Repairman with Refrigeration Unlimited. Mark is known as the heating and air strategist and has saved homeowners and businesses thousands of dollars by making simple tweaks to improve existing HVAC systems www.myHVACMAN.com
2. Thank you to Joe Rojas, representative with Quality Title Group in Memphis for sponsoring Real Estate Mortgage Shoppe. For YOUR home purchase or refinance, call Joe Rojas at (901) 289-5821
3. Thank you to Rita Hallum of Crye-Leike Realtors and thank you to Ricky Bullock for your suggestions for important points to discuss today on this topic.
4. Subscribe at www.JoGarner.com and you can get our weekly blog posts with podcasts conveniently in your inbox.
5. Real Estate Mortgage Shoppe reminds you to MAKE YOUR PLAN. LET'S WORK YOUR PLAN. IF THE DEAL WORKS FOR YOU TODAY, DO IT TODAY.
SPECIAL NOTE: REAL ESTATE MORTGAGE SHOPPE RECOMMENDS THAT YOU CONSULT WITH A FINANCIAL, LEGAL OR OTHER CERTIFIED, LICENSED PROFESSIONAL BEFORE ACTING OR INVESTING ON ANYTHING YOU HEAR OR SEE FROM THE CONTENT ON THIS SHOW OR BLOG POSTS. THE INFORMATION WE SHARE ON REAL ESTATE MORTGAGE SHOPPE IS GENERAL IN NATURE MEANT FOR GENERAL EDUCATIONAL PURPOSES ONLY. ALL EXAMPLES GIVEN FOR ILLUSTRATION PURPOSES ON REAL ESTATE MORTGAGE SHOPPE AND ARE BASED ON TRUE STORIES BUT WE USE FICTIONAL CHARACTERS AND DO NOT DIRECTLY REFLECT REAL PEOPLE OR EXACT DETAILS IN ANY OF THE SITUATIONS.
QUOTE CORNER:
Pinterest "Happiness is a by-product of an effort to make someone else happy."
____________________________________________________________________________________
REJOINDERS:
Pat Goldstein, Realtor with Crye-Leike Realtors in Memphis and Northwest Mississippi (901) 606-2000 "The Gold Standard in Real Estate"

Mary Lou Nowak Mid-South Home Helpers (901) 414-9696 for non-medical help in the home for your elderly or handicapped loved ones www.homehelpershomecare.com

Eric Eurich, Kaizen award-winning business coach www.ericeurich@focalpointcoaching.com
Transitional Music: Hall and Oates  "You Make My Dreams Come True;"    "Dreams" by the Cranberries;  "A Million Dreams"  Pink; "Memphis" by Johnny Rivers for the Look Back Memphis Trivia Contest
____________________________________________________________________________________
ABOUT JUANITA HAMILTON, CITY OF MEMPHIS DOWN PAYMENT ASSISTANCE

The City of Memphis Division of Housing and Community Development (HCD) was established in 1977 to address slum, blight, and deterioration in Memphis communities. HCD began its work in 1975 as a result of federal legislation (enacted in 1974) in the form of a Block Grant for cities nationwide.
HCD, in conjunction with the Mayor, decided to target specific neighborhoods and take a comprehensive approach to fund distribution in order to address in a holistic approach the problems in the inner-city neighborhoods. Since it began, HCD has targeted 24 low-income neighborhoods, and has worked on issues from housing to infrastructure to building communities. In 1991-92, HCD expanded its endeavors to include economic development and has been instrumental in the revitalization of downtown as well as helping people start small businesses.
Over the past decade, the City of Memphis has been aggressively making strides in community and economic development by providing safe, affordable, and decent housing and creating economic opportunities throughout the communities. HCD awards funding annually through a competitive application process that allows eligible non profit, for profit, faith based, and other organizations to complete various programs and projects. Through partnerships with Memphis Housing Authority, HCD has assisted in the redevelopment of public housing into mixed use housing communities. HCD's Special Needs Department has been very instrumental in assisting non-profits in providing housing opportunities and serving Memphis' special needs population. In addition, the Renaissance Business Center offers technical assistance, training, and borrowing opportunities for small businesses and entrepreneurs.
MISSION STATEMENT
To enhance the livability of our neighborhoods.
VISION
The City of Memphis Division of Housing and Community Development, is committed to positively enhance the livability of our neighborhoods and serving our community with integrity, care, and high ethical standards. Our team will always strive to ensure safe, affordable and accessible neighborhoods through:
• Quality affordable housing
• Blight elimination activities
• Neighborhood revitalization and stabilization activities
• Capacity building of neighborhood associations and nonprofit developers
• Partnerships with private and public entities to optimize resources through innovative programs and projects
• Smart stewardship of granted and generated resources
Call us at (901) 636-7300 or click here to contact us for more information.
ABOUT JO GARNER-MORTGAGE LOAN OFFICER: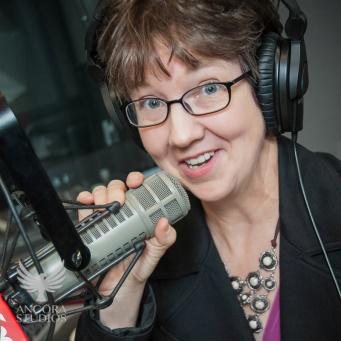 WHAT DO YOU WANT TO ACCOMPLISH WITH YOUR MORTGAGE?
www.JoGarner.com (901) 482 0354 jo@jogarner.com twitter @jogarner NMLS# 757308
"Whatever YOUR personal priorities are, my job is to help you get the mortgage terms that will give you bragging rights when you talk about it and help you score on hitting your goals ."
As a mortgage loan officer, my job is to help you get to the benefits you want from your financing terms. What is most important to you? I can help you find the financing terms that will help you get to what you want. What is your comfort level on a house payment? How much are you comfortable paying down,? What type of financing do you need to get the house you want to buy or refinance?
Different clients have different priorities in life—some are buying their first home with very little down payment funds. Some are recovering from medical challenges, divorces or preparing to send children to college and some are embarking on a long term goal of buying properties to build rental income."
Jo Garner is a mortgage officer with extensive knowledge in tailoring mortgages to her customers who are refinancing or purchasing homes all over the country. She offers conventional, FHA, VA or other loan programs for refinancing and purchases.
Jo can help you look at rent vs buy, when it makes sense to refinance, how to get the best deal on your home purchase financing.
Jo Garner has been in the real estate/financing business for over 25 years.  She got her start in Portland, Maine where she first began her real estate career. She received her real estate education from the University of Southern Maine  and was personally mentored in San Diego, California  by Robert G. Allen, author of Nothing Down, Creating Wealth and The Challenge.
On moving back to West Tennessee in 1987, she went into business buying and selling discounted owner-financed notes secured on real estate.  In 1990 Jo went to work for a residential mortgage company and has been a mortgage loan officer for over 25 years.  Her goal is to offer excellent, affordable service to her customers, tailoring the loan programs to the specific needs of her clients. 
In addition to her work in the mortgage field, Jo Garner  is the primary sponsor and founder of Talk Shoppe in Memphis. www.TalkShoppe.com Jo Garner also host the radio show Real Estate Mortgage Shoppe airing on News Radio AM 600 WREC and iHeart Radio with podcasts and show notes published on www.JoGarner.com