The year 2019 is the Bicentennial year for Memphis, TN. Today we are celebrating some of the global commerce giants, other businesses, diversity and generosity causing Momentum in Memphis that is making it unstoppable. Shawn Massey, partner in The Shopping Center Group and currently holding the chair as Commercial Council for the Memphis Area Association of Realtors will be highlighting some of the most notable developments. Shawn will be talking about how these type commercial projects positively impact the city and how they are already forming a brighter future for Memphis and the Mid-South.
Are you seeing unprecedented growth in YOUR real estate business? Let's stay connected. Subscribe to get weekly Real Estate Mortgage Shoppe podcasts with show notes at www.JoGarner.com
To Your Success,
Jo Garner, Mortgage Loan Officer NMLS #757308 (901) 482-0354 Jo@JoGarner.com
________________________________________________________________________
LET'S GET STARTED
Good morning, Memphis! Welcome to our internet listeners and podcast listeners across the 50 states! You're on Real Estate Mortgage Shoppe. I'm your host, Jo Garner, Mortgage Loan Officer. You can connect with me at www.JoGarner.com. Our general topic is MEMPHIS REAL ESTATE-CELEBRATING UNPRECEDENTED GROWTH & MOMENTUM. Subscribe to get Real Estate Mortgage Shoppe weekly blogposts with podcasts at www.JoGarner.com. Call us while we are live at (901) 535-9732 Today is May 11, 2019.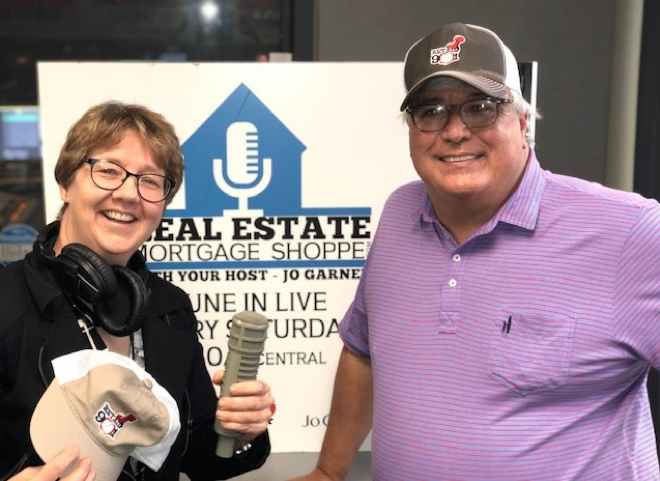 The year 2019 is the Bicentennial year for Memphis, TN. Today we are celebrating some of the global commerce giants, other businesses, diversity and generosity causing Momentum in Memphis that is making it unstoppable. Shawn Massey, partner in The Shopping Center Group and currently holding the chair as Commercial Council for the Memphis Area Association of Realtors will be highlighting some of the most notable developments. Shawn will be talking about how these type commercial projects positively impact the city and how they are already forming a brighter future for Memphis and the Mid-South.
INTRODUCING SHAWN MASSEY, PARTNER IN THE SHOPPING CENTER GROUP
Sitting in the co-host chair today we have an industry leader in commercial real estate, Shawn Massey. Shawn is Partner in The Shopping Center Group, the Largest 3rd Party Retail Real Estate provider in the Southeast. Shawn, you are also president of the Commercial Council for Memphis Area Association of Realtors. The list of your achievements could go on for several pages, but take a minute and a half or so and tell our listeners a little about yourself and what The Shopping Center Group does for your clients. (Shawn has about 1.5 minutes to introduce himself and talk about what his company does for clients.—Mention what Memphis Area Association of Realtors does too )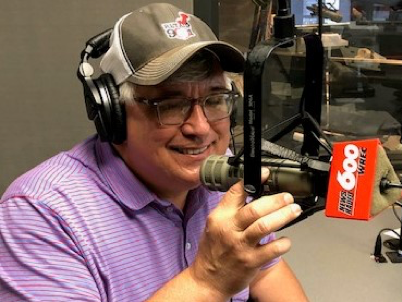 BUYING REAL ESTATE NEAR EMERGING MARKETS-DAYO DEKKER'S STORY
(Jo) Shawn, I have been in the mortgage business for over 25 years. Even though I specialize in purchase or refinance lending on 1-4 unit residential homes for primary residence, vacation homes and investment property, I have seen over the years right here in Memphis, the positive impact our commercial real estate districts can have on surrounding residential neighborhoods.
It reminds me of a real estate investor we will call Dayo Dekker. Dayo worked in a high pressure profession where his income was 100% commission. Dayo spent years suffering through feast and famine at his house depending on how the market treated him. He desperately needed a steady source of income to carry him through lean times on his commission job.
Dayo Dekker begin buying only rental homes in close proximity to streets where homes were being revitalized and renovated. He did not buy on the same street where revitalization was actively taking place but he bought ahead of the path where the revitalization was headed so he could still buy at a low enough price to get a good profit from his tenants and yet he could see his values pop up quicker as more and more other investors started buying around him and fixing up houses. Dayo bought ahead of the curve for a quicker return on income and value.
If you, like Dayo Dekker, want to look at buying a one-to-four unit rental property in growing areas, contact me and let's do a test drive on some financing options to see what will work best for you and give you the positive cash flow you need when you make your purchase.
I even have some investor products for good credit borrowers where you do not have to qualify with tax returns and traditional income qualification formulas. We can take the monthly lease income compared with your principal, interest, taxes and insurance mortgage payment to qualify you—very much like a business loan. And there is no limit on how many financed properties you own. We can talk a little more about these financing options later in the show today.
MAKE YOUR PLAN. LET'S WORK YOUR PLAN. IF THE DEAL WORKS FOR YOU TODAY, LET'S DO IT TODAY. Connect with me at www.JoGarner.com. Email me at Jo@JoGarner.com or just call me at (901) 482-0354.
Shawn Massey, our commercial real estate expert and currently president of the Commercial Council for Memphis Area Association of Realtors, you wrote in a recent publication that Forbes stakes Memphis has the best bet for real estate investments. Share with us some of the reasons why many publications are putting Memphis back on the map again. (Shawn list some of the top commercial sites and projects that have been building unprecedented growth and momentum in Memphis. He talks about the culture and some of the pioneering projects Memphis has launched )
You're on Real Estate Mortgage Shoppe. I'm your host, Jo Garner, Mortgage Loan Officer. What do YOU want to accomplish with your mortgage? Make your plan. Let's work your plan if the deal works for you today, let's do it today. Connect with me at www.JoGarner.com When we come back Shawn Massey of The Shopping Center Group and president of the Commercial Council of Memphis Area Association of Realtors will be sharing more about how the momentum Memphis is seeing affects people and businesses in the city and how it is shaping our future in the great city.
2nd segment after 9:15 break: Our Look Back Memphis Trivia Contest is brought to you by notable Memphis historian, Jimmy Ogle. Jimmy Ogle offers free historic walking tours downtown in the spring and fall. For information about Jimmy Ogle, go to www.JimmyOgle.com . The Look Back Memphis Trivia Contest is sponsored by John and Jennifer Lawhon of Lawhon Landscape (901) 754-7474 the Lawhon's can help you plan your landscaping if you have a BIG, BIG project or a smaller project . The Lawhons are giving away a $25 gift card to the first person with the correct trivia answer. If you know the answer to our trivia question, call us at 901 535 WREC 901 535-9732.
Garner # 154 * 05/11/19
Nikki McCray
Question: Six Memphians have ever won a Gold Medal in the Olympics, and I am one of them.
Hint: I was an All-American basketball player in my college years.
Hint: I am now a basketball coach at an NCAA Division I university.
Final Hint: I have a park named for me in Collierville. Who am I?
Answer: Nikki McCray is the head coach of the Old Dominion Lady Monarchs basketball team and a former professional women's basketball player. She played in the Women's National Basketball Association (WNBA) for eight seasons, and was MVP in the American Basketball League in 1997. McCray has also played basketball at the international level. She won gold medals at the 1996 and 2000 Summer Olympics, and she participated on America's 1998 FIBA World Championship team.
In addition to her career on the court, McCray also created a name for herself in the realm of community service. In the year 2000 Nikki McCray was hand-picked by President Bill Clinton to be made a member of the President's Council on Physical Fitness and Sports.
In 1999 The Library of Congress selected Nikki McCray to be the keynote speaker for the Women's History Month Address. "We are pleased to have Ms. McCray with us to kick-off our month long celebration of women's history," said Federal Women's Program Manager Jean Parker. "As an employee of the first women's professional basketball team in the nation's capital and through her community service, Ms. McCray is a wonderful role model for young people."
McCray was an All-American player for the University of Tennessee Lady Vols in 1994 and 1995. In the past season as Head Coach of the Old Dominion Lady Monarchs, her team posted a 21-10 record. Nikki McCray Park is located at 274 Harris Park Drive in Collierville, where she starred in high school.
Jimmy Ogle will be giving FREE Walking Tours in Downtown Memphis during the first three Saturdays in May (11 & 18) at 1:00 p.m. & 3:00 p.m… Go to JimmyOgle.com or MemphisInMay.org for more information.
________________________________________________________________________
TOPICS COVERED BY SHAWN MASSEY, COMMERCIAL REAL ESTATE
1. Talk about some of the businesses, buildings and other reasons Memphis has momentum
2. What are some specific affects this Memphis Momentum is having on the city and surrounding neighborhoods?
3. As a result of these developments, how do you see them shaping the future for Memphis?
4. What are people saying and publications writing about Memphis right now?
5. What is the secret ingredient to creating a profitable retail space?
6. Memphis-a great place to make a difference
________________________________________________________________________
TOPICS COVERED BY JO GARNER, MORTGAGE LOAN OFFICER
1. How can residential real estate investors gain momentum in building their profit and portfolios?
A. Tom King, a regular co-host on Real Estate Mortgage Shoppe says, "the quickest way to get rich, is to get rich slow…" But here's a quick way to get a lot of your cash back when you have to use credit lines to pay cash for a property but want to pay your credit line back so you can use it to buy the next property.
I have shared the story of one of my super-star mortgage clients, we will call Niles Nelson. Niles set up several credit lines for himself so he could use them to pay cash for properties at a discounted price and do some fix-ups on the home. The positive cash back each month was great, but he needed to pay off the credit lines quickly so he could go and buy another house and make even more income.
Niles used what I call the Quick Cash Back Refinance. For investors who have cash or credit lines set up to purchase fixer upper properties for cash and fix them up, they can get the money they used to purchase the house back right after they finish the repairs without having to wait out the 6 months seasoning requirement. The 6 month seasoning requirement on the traditional 15, 20 or 30 year cash out refinance on investment property means that people buying a home for investment must own the property for at least 6 months before doing a refinance and getting cash back from the loan.
If you are a real estate investor with good credit who needs to buy a rental property, but you may be self-employed and not show a lot of income on your tax returns, we can look at a new product that will does only looks at the lease income on the house you are purchasing compared to the mortgage payment including the taxes and insurance. On this program there is no traditional verification of employment. The only income verification is the income on the lease compared to your new mortgage payment. (Very easy)
ERNIE EMLER-USING CASH OUT REFINANCE TO FINANCE HIS BUSINESS EXPANSION
Ernie Emler owned his own business in the agricultural business. A few years ago Ernie had a chance to grab a larger chunk of the places buying his product. He needed a couple of hundred dollars to expand quickly so he could deliver and get paid. He wanted to keep the $200,000 working for him in his business so he did not want a credit line with a variable rate that would be sliding up and down all of the time.
I was sitting out on my back patio one pleasant spring day drinking coffee. I had my laptop open when my phone rang. It was Ernie ready to share with me about an exciting opportunity he had to expand his profits for his business. "I'm looking for cheap money that will stay cheap for the next 5 years or so. I am going to make a double digit return on this money."
He owned a free and clear home worth about $800,000 dollars. He borrowed about $200,000 on a mortgage with a 3. Something percent interest rate back then that was a fixed rate for the first 5 years before it converted to an adjustable rate with strong safety caps. This was cheap money compared to what some of the banks were offering to extend credit on businesses. He closed on this refinance and walked away from the table with bragging rights.
Some of my self-employed clients are more interested in a credit line that they can use, pay off or pay down and use again. Many times they will secure a home equity line of credit on their home to start a business or expand a business. They secure it on their home so that the interest rates are better, even though they are variable. It beats the higher rates they might get on a business loan.
______________________________________________________________________
REAL ESTATE TIP OF THE WEEK
(Shawn Massey shares a real estate related money-saving or time-saving tip related to his industry—put a great team on your side when you are acquiring commercial real estate. A good broker, a good appraiser, a good lender ….):
________________________________________________________________________
ANNOUNCEMENTS:
Talk Shoppe offers free networking & education to anyone interested in real estate or in business. Talk Shoppe meets every Wednesday 9A-10A CT at Pinot's Palette 8225 Dexter Rd Cordova, TN.
Talk Shoppe events are free thanks to supporters like Tim Gilliland of www.BackupRX.com When you need to recover lost data on your computer, you will feel very thankful when you call Tim at BackupRX and simply download all your data and system files immediately when you need it. Contact BackupRX about getting your data automatically backed-up at www.BackupRX.com
4. Subscribe at www.JoGarner.com and you can get our weekly blog posts with podcasts conveniently in your inbox.
5. Real Estate Mortgage Shoppe reminds you to MAKE YOUR PLAN. LET'S WORK YOUR PLAN. IF THE DEAL WORKS FOR YOU TODAY, DO IT TODAY.
SPECIAL NOTE: REAL ESTATE MORTGAGE SHOPPE RECOMMENDS THAT YOU CONSULT WITH A FINANCIAL, LEGAL OR OTHER CERTIFIED, LICENSED PROFESSIONAL BEFORE ACTING OR INVESTING ON ANYTHING YOU HEAR OR SEE FROM THE CONTENT ON THIS SHOW OR BLOG POSTS. THE INFORMATION WE SHARE ON REAL ESTATE MORTGAGE SHOPPE IS GENERAL IN NATURE MEANT FOR GENERAL EDUCATIONAL PURPOSES ONLY. ALL EXAMPLES GIVEN FOR ILLUSTRATION PURPOSES ON REAL ESTATE MORTGAGE SHOPPE USE FICTIONAL CHARACTERS AND DO NOT REFLECT REAL PEOPLE OR ACTUAL DETAILS IN ANY OF THE SITUATIONS.
________________________________________________________________________
QUOTE CORNER:
"The trouble with luck is that you can spend your life running up and down the field and never score" Bill Copeland
________________________________________________________________________
REJOINDERS:
1. Clint Cooper, Redeemers Group in Memphis TN (foundation repair for commercial and residential properties) www.redeemersgroup.com
2. Mary Lou Nowak Mid-South Home Helpers (901) 414-9696 for non-medical help in the home for your elderly or handicapped loved ones www.homehelpershomecare.com
3. Don Hutson, national speaker and co-author of the book The One-Minute Negotiator
Transitional Music: "Downtown" by Petula; "Proud Mary" Ike and Tina Turner ; "Graceland" by Paul Simon; "Memphis" by Johnny Rivers for the Look Back Memphis Trivia Contest
________________________________________________________________________
ABOUT SHAWN MASSEY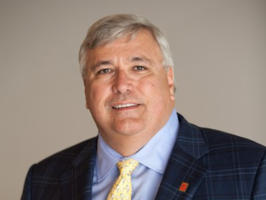 Partner with The Shopping Center Group and Commercial Council President for Memphis Area Association of Realtors
SHAWN EMERSON MASSEY
MBA, CCIM, CRRP, ALC
Memphis, Tennessee 38117
shawn.massey@tscg.com shawnemassey@gmail.com
Twitter: @askshawnCRE Blog: www.retail901.com
SHAWN EMERSON MASSEY
MBA, CCIM, CRRP, ALC
Shawn Massey joined the Memphis Office of TSCG in 2003 and became a partner in 2008 to focus on shopping center leasing and tenant representation. He has 33+ years combined experience in the commercial real estate industry and he has been involved in every phase of an asset's life cycle. In the urban and rural markets Shawn has led the retail leasing effort on a variety of retail projects from large power centers, mixed-use developments including; Crosstown Concourse, The Lake District, Binghampton Gateway to single tenant buildings. He works with tenant clients looking for high performing retail sites and Landlord's in providing a dynamic leasing program for their properties. Shawn has a BBA in Marketing and a MBA in Finance and Real Estate from The University of Memphis. Shawn is an adjunct professor at The University of Memphis where he teaches the master's level class in Real Estate Development & Sustainability and Investment. He has served on various boards in Memphis including Habitat for Humanity, the Binghampton Development CDC Retail Committee and Youth Visions. Shawn is a founding board member and past Chairman of the Board for the Memphis Business Academy charter schools (K – 12th grade) in the Frayser area of Memphis. He is the 2019 MAAR Commercial Council president. He is a member of Christ United Methodist Church.
What to know
Shawn is passionate for education and in addition to the charter schools teaches in the graduate real estate program at The University of Memphis and sits on the MAAR Education Foundation board. His wife is Price Phillips Massey and he has two children, Amanda and Matthew.
________________________________________________________________________
ABOUT JO GARNER-MORTGAGE LOAN OFFICER: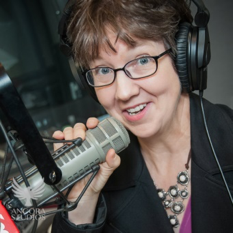 WHAT DO YOU WANT TO ACCOMPLISH WITH YOUR MORTGAGE?
www.JoGarner.com (901) 482 0354 jo@jogarner.com twitter @jogarner NMLS# 757308
"Whatever YOUR personal priorities are, my job is to help you get the mortgage terms that will give you bragging rights when you talk about it and help you score on hitting your goals ."
As a mortgage loan officer, my job is to help you get to the benefits you want from your financing terms. What is most important to you? I can help you find the financing terms that will help you get to what you want. What is your comfort level on a house payment? How much are you comfortable paying down,? What type of financing do you need to get the house you want to buy or refinance?
Different clients have different priorities in life—some are buying their first home with very little down payment funds. Some are recovering from medical challenges, divorces or preparing to send children to college and some are embarking on a long term goal of buying properties to build rental income."
Jo Garner is a mortgage officer with extensive knowledge in tailoring mortgages to her customers who are refinancing or purchasing homes all over the country. She offers conventional, FHA, VA or other loan programs for refinancing and purchases.
Jo can help you look at rent vs buy, when it makes sense to refinance, how to get the best deal on your home purchase financing.
Jo Garner has been in the real estate/financing business for over 25 years. She got her start in Portland, Maine where she first began her real estate career. She received her real estate education from the University of Southern Maine and was personally mentored in San Diego, California by Robert G. Allen, author of Nothing Down, Creating Wealth and The Challenge.
On moving back to West Tennessee in 1987, she went into business buying and selling discounted owner-financed notes secured on real estate. In 1990 Jo went to work for a residential mortgage company and has been a mortgage loan officer for over 25 years. Her goal is to offer excellent, affordable service to her customers, tailoring the loan programs to the specific needs of her clients.
In addition to her work in the mortgage field, Jo Garner is the primary sponsor and founder of Talk Shoppe in Memphis. www.TalkShoppe.com Jo Garner also host the radio show Real Estate Mortgage Shoppe airing on News Radio AM 600 WREC and iHeart Radio with podcasts and show notes published on www.JoGarner.com.