MORTGAGE FOR FINANCING HOME REPAIRS AND CLEAN UP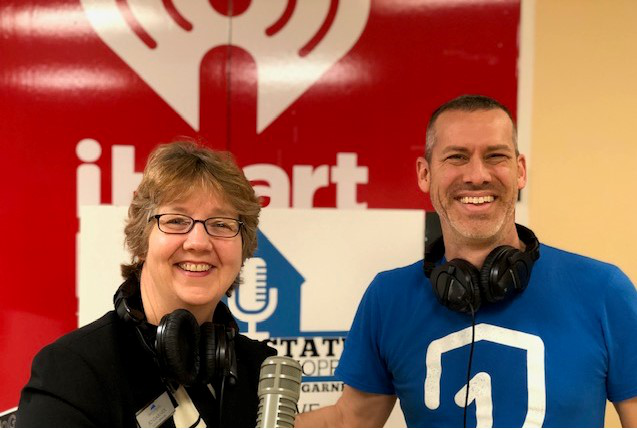 In this show Clint Cooper of Redeemers Group will be sharing some tips on how to identify mold in your home and how to prevent it. You will hear of some solutions other homeowners have used to keep mold problems away. I will be covering some financing solutions home buyers, real estate investors and people needing to use renovation and repair programs to improve the home where they already live.
What do YOU want to accomplish with YOUR mortgage? Connect with me at www.JoGarner.com or email Jo@JoGarner.com or call me and let's talk about your plans and how to best finance them. (901) 482-0354
To Your Success,
Jo Garner, Mortgage Loan Officer NMLS#757308 Sierra Pacific Mortgage
LET'S GET STARTED…
Good morning, Memphis! Welcome to our internet listeners and podcast listeners across the 50 states! You're on Real Estate Mortgage Shoppe. I'm your host, Jo Garner, Mortgage Loan Officer. You can connect with me at www.JoGarner.com. Our general topic is MORTGAGE FINANCING FOR HOME REPAIRS AND CLEAN UP. Thank you to Sierra Pacific Mortgage in the Cordova, TN office for sponsoring this episode of Real Estate Mortgage Shoppe. Who do you know who is a mortgage loan officer looking for a supportive team to take their business to the next level? Let's talk! Subscribe to get Real Estate Mortgage Shoppe podcasts with show notes at www.JoGarner.com Call us while we're live today January 11th, 2020 at (901) 535-9732.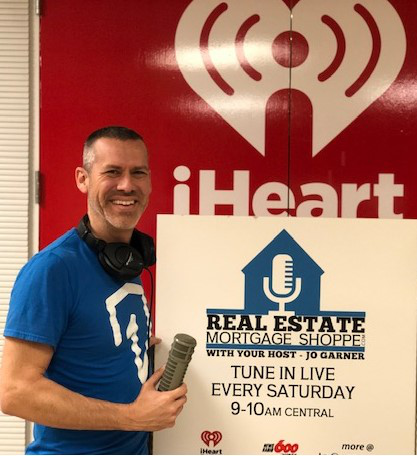 Clint Cooper, owner of Redeemers Group, the company that is redefining your industry of home foundation repair. Clint, I am positively amazed at what you and your team have accomplished at Redeemers Group. You and your company have been recognized in Inc. Magazine as one of the top 5,000 companies in the nation. Take a moment and tell our listeners a little bit about yourself and what Redeemers Group does for you your customers. (Clint introduces himself and talks about the services Redeemers Group offers their customers )
(Jo) Clint, in our current market where there aren't enough houses on the market to meet the current demand, some of my real estate investor friends are having to get creative to find that bargain deal buying a home. If YOU are one of those people who still want some bragging rights on getting a bargain real estate investment, one of the places to look is for a fixer-upper property that needs a lot of work.
If you find a fixer-upper, you are probably going to need special financing to purchase it. Let's talk! Later in the show I will be sharing some special loan programs you can use to achieve your goal to get a bargain.
On houses needing major fix ups, traditional financing programs require an appraisal. When the appraiser points out any repairs that compromise the structure, security of safety of the home, mortgage underwriters almost always require these repairs to be completed BEFORE you close. But you don't want to pour a lot of your money into a house you don't own yet. That's why you need special financing. Here's an example of a couple that found a house that needed the roof replaced. They did not have to get a special loan but they DID need to do some extra finagling to make this deal a win-win for them and the seller.
Tal and Tia Thompkins were recent empty-nesters who needed to downsize to a smaller home to free up enough money to experience their lifelong dream of being frequent cruise ship adventurers. After over a month of looking for their perfect home, they were smitten by a very small, rustic, older place in a quaint neighborhood. Tal and Tia felt at home in the quaint neighborhood and the smaller place would expand their free time and money too.
Bad news came like a black cloud with the home inspection though. The home needed a major roof repair which was going to cost about $3,500 to $4,000. The mortgage company required this to be repaired before closing since it affected the structure and habitability of the house. How could Tal and Tia get around this looming obstacle?
In this case, the realtor helped negotiate for the seller to pay for the roof repair AND have it done before closing, but only AFTER the Thompkins mortgage was fully approved, subject only to roof repair being done. The roofing contractor agreed to be paid the day the home sold so the sellers could pay him from proceeds from the sale. It was a happy ending helped by the realtor, the lender and the buyer and sellers being willing to negotiate creatively.
What do YOU want to accomplish with YOUR mortgage? MAKE YOUR PLAN. LET'S WORK YOUR PLAN. IF THE DEAL WORKS FOR YOU TODAY, LET'S DO IT TODAY. Connect with me at www.JoGarner.com. Email me at Jo@JoGarner.com or just call me at (901) 482-0354.
Clint Cooper, you have a motto that "The right solution permanently fixes the issue." You also live up to your other motto that "Customers deserve an amazing experience." Share a quick example of how one of your customers was suffering in despair after trying to face a major foundation repair issue on their home. (Clint shares a customer success story of one of his customers who were in despair over a major repair issue.
You're on Real Estate Mortgage Shoppe. I'm your host, Jo Garner, Mortgage Loan Officer. What do YOU want to accomplish with your mortgage? Make your plan. Let's work your plan if the deal works for you today, let's do it today. When we come back Clint Cooper of Redeemers Group will be sharing some tips on how to identify a mold problem in your home and some solutions to prevent it. See you back in just a moment.
_____________________________________________________________________
THE LOOK BACK MEMPHIS TRIVIA CONTEST
2nd segment after 9:15 break: Our Look Back Memphis Trivia Contest is brought to you by notable Memphis historian, Jimmy Ogle. Twelve of his Memphis History lectures entitled Making Memphis – Storytelling by Jimmy Ogle may be viewed by Googling "JIMMY OGLE PINK PALACE". View at JimmyOgle.com. The Look Back Memphis Trivia Contest is sponsored by John and Jennifer Lawhon of Lawhon Landscape (901) 754-7474 the Lawhon's can help you plan your landscaping if you have a BIG, BIG project or a smaller project or you can do the big project in phases . The Lawhons are giving away a $25 gift card to the first person with the correct trivia answer. If you know the answer to our trivia question, call us at 901 535 WREC 901 535-9732. Garner # 166 * 12/14/19
Garner # 169 * 01/11/20
Eads, Tennessee
Question: I am a community in Shelby County named for a famous bridge builder. Who am I?

Hint: My area is along U.S. Highway 64 in east Shelby County.

Hint: In the 19th century, I was also known as Sewardville or Grays Creek.
Hint: One of the churches in my area is the oldest African-American congregation in Shelby County.Final Hint: The first brick house in Shelby County was built here. Who am I?
Answer: Eads wasfounded in 1888 when tracks for the Tennessee Midland Railroad were laid through the village that had been known as Sewardville. It was named in the memory of the recently deceased James Buchanan Eads, a U.S. engineer and inventor, who was esteemed by the officials of the railroad industry. He designed and built the first steel frame bridge across the Mississippi River in 1873 in St. Louis.
Before there was Eads, the area of eastern Shelby County was known as Sewardville and Gray's Creek. The house of John Gray, one of the early land owners, is believed to be the first brick house built in Shelby County. It has been moved to Germantown Municipal Park and restored for visits.
By 1850 the Grays Creek community had been divided into two civil districts, separated by the Stagecoach Road (U.S. Highway 64). On the north side was the 8th and on the south side was the 9th. Beginning after the abolition of slavery, and aided by the American Missionary Association (AMA) and Freedman's Bureau, a school was established at Grays Creek Church for African-Americans.
Jimmy Ogle has retired from walking tours in Memphis. Twelve of his Memphis History lectures entitled Making Memphis – Storytelling by Jimmy Ogle may be viewed for FREE on the internet by Googling "JIMMY OGLE PINK PALACE".
___________________________________________________________
TOPICS COVERED BY CLINT COOPER OF REDEEMERS GROUP
Facebook: Redeemers Group Inc
Twitter @redeemers_group
Instagram @redeemersgroup
January 11th Real Estate Mortgage Shoppe
CRAWLSPACE:
Crawlspace and Mold Dangers
A crawl space moisture or water problem can cause health, safety, and comfort issues in your home, such as mold, rotted floor joists, or a pest infestation. The best way to prevent these problems is with crawl space encapsulation, moisture control, and waterproofing.
Signs of a Crawl Space Problem:
Excess moisture in the crawl space can contribute to:
-Musty odors and poor indoor air quality
-Feeling of dampness in the living area
-Buckled hardwood floors
-Mold growth
-Allergic reactions and worsened asthma symptoms
-Wood rot
-Increased energy usage and bills
-Pest infestations
Redeemers Group Solutions
MOLD DANGERS:
Molds can produce allergens, irritants and potentially carcinogenic toxins. However, for each individual the effects associated with mold exposure can range dramatically. The following is a list of health effects connected to mold exposure:
• Headaches • Eye Irritation • Asthma/Emphysema • Confusion
• Fatigue • Skin Rash • Sinus Infection • Dizziness
Where to look for household mold:
Mold needs water to grow. Therefore, mold is most commonly found in buildings with water-damaged building materials. Here are some common places to look for mold in your building:
• Basements • Attics • Crawl Spaces • Bathrooms
Mold prevention services from Redeemers Group:
Redeemers Group provides on-site inspection and abatement services for residential, commercial, industrial, governmental, and educational facilities. We also use Green Performance Chemistry products for safe and effective mold prevention. All on-site technicians have completed an EPA-certified Mold Prevention training course. Certified inspectors will provide the following on-site services:
-Identify possible water sources contributing to mold growth
-Locate areas of significant mold growth
-Perform appropriate sampling to identify mold species and quantities
-Provide experienced workers for the prevention or cleaning of infected building materials
-Discuss preventive measures you can take to avoid future mold contamination
5 reasons to get rid of household mold
Protect your family from serious health problems caused by indoor mold.
Maintain home value and attractiveness by eliminating unsightly mold-stained materials.
Avoid resale issues that arise when mold makes a house difficult or impossible to sell.
Avoid unnecessary costs due to mold-damaged materials that must be repaired or replaced.
Eliminate unpleasant odors that can make living spaces unpleasant or even unusable.
___________________________________________________________
TOPICS COVERED BY JO GARNER, MORTGAGE LOAN OFFICER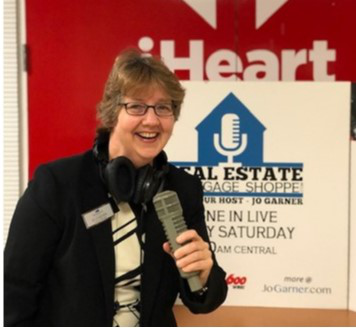 What kind of obstacles dealing with mold do you see on the mortgage side when people are trying to buy a home or refinance their home?
A home appraiser lists information about surrounding homes and sets a dollar value on the house. The home appraiser is required in most cases. Often the appraiser and/or the inspector makes comments regarding possible mold growing in the house. The mold in the house may not be the deadly kind and may not be in great quantities. But, without a report from a certified mold expert, home buyers or mortgage underwriters are not sure if the home is safe and can refuse to allow the real estate transaction to close until the mold and its causes are removed and remediated.
Other repairs that mortgage underwriters on traditional mortgage loans like to see completed before closing are these:
Rotted wood, peeling paint, a roof in bad condition, foundation problems, electrical, plumbing, and heating and airconditioning systems that are not functioning properly, broken glass, drainage problems, termite damage –any repairs that are negatively affecting the Structure, Safety and Sanitary Condition of the Home .
(There are some methods that you can use under certain conditions so that you don't have to complete these core repairs before closing, but certain restrictions apply. Call me and we can look at YOUR specific scenario. )
What are the best methods for financing the renovation and repairs for a home?
FHA 203K Renovation and Repair Loan
Mr. and Ms. Winfield own their own business. They found a home that with a huge shop and a location that would, over time really pay for itself. Their heart was set on getting this home.
The problem was that the house needed about $60,000 worth of repairs. The lender was going to require almost all of these repairs be done BEFORE closing because these repair items affected the safety and habitability of the house. The seller would not allow them to do any work on the house until after they owned it. The Winfield's were in a Catch 22. They could not close on the house until the repairs were done, but they could not do the repairs until they owned the house.
The solution for them was better than they originally thought. The renovation and repair loan would allow them to the sales price in the low $200K to $210k range and add the cost of the $60,000 plus some reserves for overruns making the total around $265K to $275K range. The program required a licensed general contractor to do the work.
The Winfields would only have to pay a little over 3.0% of this total as a down payment plus closing costs and some extra costs for the inspections on the work and title updates and a licensed repair coordinator. If the seller would have been willing to pay their closing costs, the Winfields could have gotten in with just over 3% percent down or in the range of $9K to $10K down.
Since the seller was not willing to pay any closing cost and none of the Winfield's prepaid taxes and insurance, in this case, all total, the Winfields figured they would have $24,000 of their own money in the deal, but the house would be worth around $340,000-$350,000 when the renovations were done. Was paying the extra costs for the renovation and repair loan worth the money and extra effort? They were walking into instant equity of about $55,000 to $65,000 dollars with a relatively low, fixed rate 30-year mortgage. The deal was definitely worth it to them since they would end up with so much equity.
The financing available for the purchase of a primary residence like this bargain-priced fixer-upper home are the FHA 203K renovation and repair loan and a conventional product also with similar guidelines. Both programs allow about 3.5% to 5% down payment. This program may not be worth the extra financing costs if the Winfields just barely broke even with the loan amount and value. It's a bargain deal if you can realizedenough equity or profit from buying a house this way.
The conventional renovation and repair mortgage for primary residences and investment properties.
This conventional loan (not the FHA loan version) allows homebuyers buying for their primary residence to put as little down as 5%. Real Estate investors buying income-producing properties can buy a property and finance the purchase and the repairs for as little as 15% down on a 30-year fixed interest rate mortgage. The renovation and repair mortgage loan program with the 30-year fixed rate, in my opinion, is a bargain-making investment deal.
I know a real estate investor mortgage customer who loves to buy houses that need lots of fixing up. She has a knack for visualizing what a beaten up house can look like after getting some needed repairs and a fresh coat of paint. She might buy a home in the low $80,000's and put $15,000 into renovating it and the house can be worth $110,000 to $120,000 when she is done. Do deals like that enough times and your cash register would be ringing too.
The conventional Homestyle program works very much like the FHA program, but the minimum down payment for primary residence purchase is about 5% of the total price, repair costs, reserve.
Investors buying rental property on the HomeStyle program approximately 15% down payment plus costs and prepaid taxes and insurance
Advantages and disadvantages
One advantage of using the HomeStyle Renovation Product is that you get to roll into the mortgage most of the purchase price and some of the costs to repair, just like the 203K product. But, on the conventional Homestyle program you pay much less in mortgage insurance over time.
Another advantage to the Homestyle product is that it will allow you to buy or refinance a fixer-upper, even if you are buying a 2nd home or if you are an investor buying or refinancing a rental property. The HomeStyle Renovation Product is not restricted only to primary residences.
One more advantage of the HomeStyle Renovation is the fact that they will allow costs to build or repair luxury items such as swimming pools.
Using credit lines to buy homes for investment or to fix up and resell
Some of my investor clients have several credit lines set up to use over and over again. Sometimes the credit line is a 401k or secured on some other asset like an equity line of credit on the house where they live or a credit line secured on a different property, but not secured on the home they are purchasing.
Investors use these credit lines to be able to pay cash to buy outright a home and do the repairs. Once the major repairs are done, they can get more traditional financing by refinancing the property and paying back the credit lines.
I call this use of credit lines with the quick conversion over to a traditional 30-year mortgage the Quick Cash Back Refinance Product. For investors who have cash or credit lines set up to purchase fixer upper properties for cash and fix them up, they can get the money they used to purchase the house back right after they finish the repairs without having to wait out the 6 months seasoning requirement. The 6 month seasoning requirement on the traditional 15, 20 or 30 year cash out refinance on investment property means that people buying a home for investment must own the property for at least 6 months before doing a refinance and getting cash back from the loan. This Quick Cash Back Refinance is great for investors who need the funds back quickly and ready to invest in yet another money-making home purchase.
Private money can be very expensive, but if the deal is profitable enough, it can be a wonderful tool to buy fixer-upper properties and get these properties at a bargain price.
Usually there is a hefty mortgage origination fee to be paid day one. Approximately 6 months later, if the borrower has not paid the loan back , the borrower has to pay another original fee to the creditor.
I find that the private money route is a popular method used by professional real estate investors who need to fix up a home and then sell it to someone else in a year or less. Even though private money can be very expensive, the borrower can get it fast and can use it to fund the purchase of a home AND any major repairs. It's expensive money though.
REAL ESTATE TIP OF THE WEEK (Michael Brooks, National Renovation Manager, Sierra Pacific Mortgage, shares a real estate related money-saving or time-saving tip for your next renovation project) If funds are limited, a lot of times, just concentrating on upgrading the kitchen in the home brings the highest return on renovation costs. Start and stay in the kitchen might be the best idea.
ANNOUNCEMENTS:
Talk Shoppe offers free networking & education to anyone interested in real estate or in business. Talk Shoppe meets every Wednesday 9A-10A CT at Concorde Career College 5100 Poplar Ave 1st floor (The Clark Tower). This Wednesday January 15th, 2020 Brad Hyde of Delta Medical Center will be presenting Recognizing Workplace Violence Before It Happens"
Talk Shoppe events are free thanks to supporters like Tim Gilliland of www.BackupRX.com. You can enjoy peace of mind, knowing that if your computer crashes or you lose your data, you can get it back quickly. www.BackupRX.com
Thank you to Miranda Griffin of Healthy Mid-South, inspiring healthy behaviors from the home and into the work place. To get focused on your healthy habits, contact Miranda at www.HealthyMidSouth.com
2. Thank you to Sierra Pacific Mortgage -the Cordova, TN office. If you are a mortgage loan officer or know a mortgage loan officer who wants to kick your mortgage career to a higher level with a great team behind you, give me a call at (901) 482-0354. Let's talk!
3. The Tigers are going to be playing some basketball tomorrow. Go TIGERS!!!
4. Welcome to Elvis Presley's fans in Memphis this week to celebrate what would have been Elvis's 85th birthday. Welcome to Memphis!
4. Subscribe at www.JoGarner.com and you can get our weekly blog posts with podcasts conveniently in your inbox.
5. Real Estate Mortgage Shoppe reminds you to MAKE YOUR PLAN. LET'S WORK YOUR PLAN. IF THE DEAL WORKS FOR YOU TODAY, DO IT TODAY.
SPECIAL NOTE: REAL ESTATE MORTGAGE SHOPPE RECOMMENDS THAT YOU CONSULT WITH A FINANCIAL, LEGAL OR OTHER CERTIFIED, LICENSED PROFESSIONAL BEFORE ACTING OR INVESTING ON ANYTHING YOU HEAR OR SEE FROM THE CONTENT ON THIS SHOW OR BLOG POSTS. THE INFORMATION WE SHARE ON REAL ESTATE MORTGAGE SHOPPE IS GENERAL IN NATURE MEANT FOR GENERAL EDUCATIONAL PURPOSES ONLY. ALL EXAMPLES GIVEN FOR ILLUSTRATION PURPOSES ON REAL ESTATE MORTGAGE SHOPPE AND ARE BASED ON TRUE STORIES BUT WE USE FICTIONAL CHARACTERS AND DO NOT DIRECTLY REFLECT REAL PEOPLE OR EXACT DETAILS IN ANY OF THE SITUATIONS.
QUOTE CORNER:
QUOTE CORNER: "When Life Gives You Mold, Make Penicillin" -"unknown
Clint's quote can be heard on the podcast
____________________________________________________________________________________
REJOINDERS:
Kyle Porter, Sierra Pacific Mortgage Cordova, TN manager (901) 590-7193
Mary Lou Nowak, owner of Mid-South Home Helpers (non-medical assistance to help your aging or handicapped loved ones remain comfortably and safely in their own home) (901) 414-9696.
Mark Loden, Personal Budgeting Customized System, Germantown, TN (901) 624-0052
Transitional Music: "Safety Dance" by Men Without Hats; "Foil" by Weird Al Yankovik; "Safe and Sound" by Capital Cities; "Memphis" for the Look Back Memphis Trivia Contest
_____________________________________________________________________________________
CALLER: MARK MCLAURINE OF REFRIGERATION UNLIMITED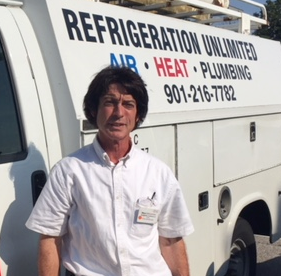 (HEATING AND AIR CONDITIONING)
(901) 216-7782
ABOUT CLINT COOPER, REDEEMERS GROUP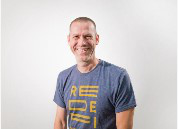 Clint was born and raised outside of Nashville, TN and is a graduate of Middle Tennessee State University. He grew up spending his time outdoors, and working on a cattle farm. He eventually earned his Eagle Scout rank in the Boy Scouts. He was active in swimming in both high school and college and rowing in college.
After college, Clint worked for the Boy Scouts of America. He also married his sweetheart and hometown Memphian, Amy. In 2004, Clint served in Iraq with the Marine Corps Infantry before returning home to Tennessee to live and work in Memphis. At that time he started in the Financial Industry serving as a Financial Advisor until the end of 2007. He left the financial industry to form Redeemers Group which began January 1, 2008. Growing up around the construction industry truly helped Clint develop the necessary working knowledge for the foundation and waterproofing techniques used by the Redeemers Group today. Clint has a passion for serving others and creating healthier home environments for his clients.
During his time with Redeemers Group, Clint has earned the following certifications and licenses:
Basement Systems Waterproofing Certification
Basement Systems Crawl Space Repair Certification
Foundation Supportworks Diagnostics School Certification
National Association of Mold Remediators and Inspectors License
Blue Institute- LEED Training Certification
Green Building Council, Certifcation
TN State Board for Realtors CE Authorized Instructor
Clint lives in Somerville, TN on a small farm with his wife two beautiful children. While work is downtown, the Coopers spend their evenings in a tranquil setting, that allows for great family time right in the outdoors, where Clint was born and now raises the next generation of Redeemers Group employees!
Find Clint Cooper on Linked In:
www.linkedin.com/pub/clint-cooper/15/84a/30
______________________________________________________________________________
ABOUT JO GARNER-MORTGAGE LOAN OFFICER: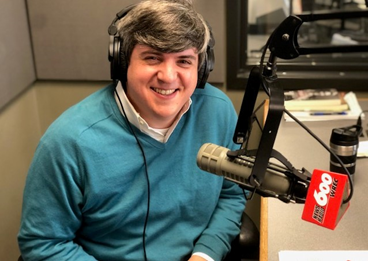 WHAT DO YOU WANT TO ACCOMPLISH WITH YOUR MORTGAGE?
www.JoGarner.com (901) 482 0354 jo@jogarner.com twitter @jogarner NMLS# 757308 (currently working with Sierra Pacific Mortgage, Inc)
"Whatever YOUR personal priorities are, my job is to help you get the mortgage terms that will give you bragging rights when you talk about it and help you score on hitting your goals ."
As a mortgage loan officer, my job is to help you get to the benefits you want from your financing terms. What is most important to you? I can help you find the financing terms that will help you get to what you want. What is your comfort level on a house payment? How much are you comfortable paying down,? What type of financing do you need to get the house you want to buy or refinance?
Different clients have different priorities in life—some are buying their first home with very little down payment funds. Some are recovering from medical challenges, divorces or preparing to send children to college and some are embarking on a long term goal of buying properties to build rental income."
Jo Garner is a mortgage officer with extensive knowledge in tailoring mortgages to her customers who are refinancing or purchasing homes all over the country. She offers conventional, FHA, VA or other loan programs for refinancing and purchases.
Jo can help you look at rent vs buy, when it makes sense to refinance, how to get the best deal on your home purchase financing.
Jo Garner has been in the real estate/financing business for over 25 years. She got her start in Portland, Maine where she first began her real estate career. She received her real estate education from the University of Southern Maine and was personally mentored in San Diego, California by Robert G. Allen, author of Nothing Down, Creating Wealth and The Challenge.
On moving back to West Tennessee in 1987, she went into business buying and selling discounted owner-financed notes secured on real estate. In 1990 Jo went to work for a residential mortgage company and has been a mortgage loan officer for over 25 years. Her goal is to offer excellent, affordable service to her customers, tailoring the loan programs to the specific needs of her clients.
In addition to her work in the mortgage field, Jo Garner is the primary sponsor and founder of Talk Shoppe in Memphis. www.TalkShoppe.com Jo Garner also host the radio show Real Estate Mortgage Shoppe airing on News Radio AM 600 WREC and iHeart Radio with podcasts and show notes published on www.JoGarner.com