Can you remember how you felt when you missed out on a great deal or when you were lured into a bad one because you believed something to be true that wasn't?  In this episode of Real Estate Mortgage Shoppe we are going to be dispelling some myths and sharing with you the "inside scoop" to help you get a mortgage with terms that fit your lifestyle and your comfort level.  
Welcome to Real Estate Mortgage Shoppe.  What do you want to accomplish from your next real estate purchase or refinance?   Please subscribe at www.JoGarner.com so we can stay in touch.   Feel free to call me at (901) 482-0354  Jo@JoGarner.com
To Your Success,
Jo Garner, Mortgage Loan Officer and Radio Talk Show Host
____________________________________________________________________________________
WELCOME TO REAL ESTATE MORTGAGE SHOPPE
Good morning, Memphis!  Welcome to our listeners across the 50 states! You're on Real Estate Mortgage Shoppe. I'm your host, Jo Garner, Mortgage Loan Officer.  You can connect with me at www.JoGarner.com.   Our general topic is "Getting A Mortgage -Don't Be Fooled By Myths & Misconceptions."   If you have a question or comment text me while we are live April 1st, 2017 to (901) 482-0354 or call me directly off the show at (901) 482-0354.  You can call us while we are live in the studio at (901) 535-9732.
WE WILL DISPELL MORTGAGE AND APPRAISAL MYTHS
Can you remember how you felt when you missed out on a great deal or when you were lured into a bad one because you believed something to be true that wasn't?  In this episode of Real Estate Mortgage Shoppe we are going to be dispelling some myths and sharing with you the "inside scoop" to help you get a mortgage with terms that fit your lifestyle and your comfort level.  
INTRODUCING TOM KING
Sitting around the table with us is Tom King of Bill King Company, a real estate appraiser with over 40 years in the business. Tom, you have seen your share of myths in the world of real estate that have caused financial harm to people.  I know you will be able to give us the "inside scoop" from the real estate appraisal side.   Before we get into that though, tell our listeners a little bit about you –and maybe even something our regular listeners DON'T know about you…hmmm.
ZERO DOWN IS OKAY
Jo: Tom, time flies when you're having fun.  I have been in the mortgage business for over 25 years. It amazes me how many people who come to me have missed out owning their own home because they think they have to have a 20% down payment before they can buy a house or they think because they lost a house to foreclosure less than 5 years ago, they still can't buy another house.  Then I have to remember that when I go to see my doctor when I'm sick, the doctor knows a whole lot about medicine that I don't know. She knows medicine and I know mortgage.  That's the same with my clients. Some of them may not know a lot about how to get the best terms on a mortgage, but they know their business in the industry where they work.
MORTGAGE MARKET
Jo: The price on mortgage rates went up a little and then the bond market tried to bring some improvement toward the end of the week.  It seems they are holding their breath until next week when the big economic reports come out like the Federal Reserve comments and the almighty jobs report too.   Yesterday we ended the day with the 30 year fixed rate conventional loans around 4.25% to 4.375% and the 15 year fixed rate at around the mid 3's.   Other loan programs like FHA, VA, USDA Rural Housing and some of the specialty loans had rates that also seem to be waiting until next week to make a move.
DEBUNKING MORTGAGE MYTHS
(Jo) Today we are going to be debunking some mortgage myths that either cause people to miss great opportunities or lure them into bad ones.   A couple of weeks ago Andy Wise, a well-known and respective investigative reporter with one of our Memphis television stations spoke at a Talk Shoppe meeting. He shared a story about a local 93 year-old lady who was the victim of the newest Selfie Scam.   She had Facebook on her iPhone to keep up with her family members but had been lured to click on a link promising something positive.  Instead, it gave hackers control of her phone's camera and microphone.  The hackers took a picture of her when she was not aware of it and set it up to look like she had been engaged in criminal acts on illegal websites.   She went to Andy and the FBI and got help.   
When it comes to the internet, all that glitters is not gold and all that is posted on the internet is not true.   No, you didn't win the lottery, especially if you didn't buy a ticket. The financial agent in Nigeria asking you for your bank account information so he can transfer money to your account is a hoax. There are some myths in the social media world that CAN hurt you if you act of the belief that they are true. By the way, if you surf the internet a lot and want to know the truth about certain post, let me suggest www.snopes.com. They are great myth-busters.  
In the mortgage business, I still have some callers who tell me they would love to buy a house but they have not been able to save the 20% down payment.  When I asked them why they absolutely feel they have to pay 20% down, they say, " I thought twenty percent was the minimum down payment.  You mean I really don't have to pay twenty percent down?"
No, you don't.  Many of my clients get in for 3.5% to zero down.  Others choose to put more money down.  There are plenty of down payment assistance program available to people who fall within the programs' guidelines.  And before you say, "Well, I'm sure I don't qualify," let's look at your numbers.  You may be surprised.  There are still 100% loans out there like the Veteran Administration loan and the USDA Rural Housing loan programs too.  So, let's talk. But you have to talk with me personally so I can work with you.  You can connect with me at www.JoGarner.com or call me directly at (901) 482-0354. MAKE YOUR PLAN, LET'S WORK YOUR PLAN. IF THE DEAL WORKS FOR YOU TODAY, DO IT TODAY!
____________________________________________________________________________________
DEBUNKING THE MORTGAGE APPRAISAL MYTHS
QUESTIONS ANSWERED BY TOM KING:
Appraisal Myth #1: Appraisers use dollar per square foot as their primary valuation formula.
Appraisal Myth #2: Every comparable sale in the neighborhood is a good comparable sale in determining value on a home as long as it is recent.
Appraisal Myth #3:  When you get a mortgage you can choose your own appraiser.
Appraisal Myth #4:  When you get a mortgage you can order your own appraisal.
Appraisal Myth #5:  The asking price is always going to be the value on the home.
Appraisal Myth #6: Appraisers don't look in the attic.
____________________________________________________________
QUESTIONS ANSWERED BY JO GARNER:
Mortgage Myth #1: Real estate investors buying rental property are only allowed to own up to 10 properties if they are getting the Fannie Mae low fixed interest rate, and low payment mortgage.
Here's a  tip for real estate investors—busting the myth that you can't own more than 10 homes.   You can own more than 10 homes and still get a Fannie Mae, low fixed interest rate 30 year low payment loan.  You just can't own more than 10 FINANCED properties.  And commercial properties and properties with over 4 units do not have to count in the number of financed properties at all anymore. So if you are a real estate investor wanting to get a low interest rate and whopping bigger positive cash flow on the rental homes you purchase, you may still be able to do it  with the Fannie Mae loan .  
Mortgage Myth # 2:  You can only buy a home if you have twenty percent to pay as a down payment.
Mortgage Myth # 3: If you have experienced a short sale or foreclosure in less than 7 years, you cannot get a mortgage.
Mortgage Myth #4:  Your interest rate reflects the true cost of your mortgage.
Mortgage Myth # 5: Mortgage rates change only once a day and mortgage rates go up with when the Federal Reserve rate goes up.
Mortgage Myth # 6:  As long as my credit scores are good, it doesn't matter how low my spouse's credit scores are even if both of us need to be on the loan.  When applying jointly for a mortgage, lenders will pull both your credit scores and your spouse's scores from each of the three major credit reporting agencies: Experian, Equifax and TransUnion. Lenders are required to use the middle score of the scores reported by the three bureaus.  Lenders have to use the middle score from the spouse with the lowest middle score.   This means that the least creditworthy borrower will have the greatest effect on your monthly payment. In some cases where one spouse's middle scores is extremely lower than the other spouse, we might look at taking the low scoring spouse off the loan and just keeping them on the title of the property.  If the income of the low-scoring spouse is needed, then the lender tries to find a way to use the lower mid credit score.  
Mortgage Myth # 7:  The credit score I pulled from a consumer site like Credit Karma will be the same scores the mortgage company will get.
Mortgage Myth # 8:  Once the mortgage company has checked my credit, my income and my money to close during the mortgage process, they won't check it again right before I close.
Mortgage Myth # 9: If I get a gift from someone to use as my down payment and home closing funds, the person giving me the money doesn't have to show a paper trail on the source of their funds.
Mortgage Myth #10: If I show that I have someone to rent out my current home, the lease income will offset the house payment on that house,  so I can qualify to buy a new home.
____________________________________________________________________________________
REAL ESTATE TIP OF THE WEEK
If you are a real estate investor and you want to accumulate as many rental properties with the low 30 year fixed rate mortgages as you can, Fannie Mae is happy to offer you this ticket to a better positive cash flow as long as you own less than 10 financed properties.   If you have a spouse or business partner, you may be able to get up to 20 Fannie Mae loans if you buy in only your name with the loan only in your name, 10 properties and your spouse or business partners buys 10 different properties with the loan and title in THEIR name.
____________________________________________________________________________________ 
ANNOUNCEMENTS:   
Talk Shoppe offers free networking & education to anyone interested in real estate or in business. Talk Shoppe meets every Wednesday 9A-10A CT at the University of Phoenix 65 Germantown Center 1

st

floor Cordova, TN.  

 

This Wednesday April 5

th

, 2017. Talk Shoppe  presents: "Tools For Becoming A Business Rock Star in 2017"  with award-winning television and radio talk  show host, Loretta McNary.  

www.LorettaMcNaryShow.com

Talk Shoppe events are free thanks to advertisers  like Leah Anne Morse of Cartridge World of Collierville.  (901) 853-3230.  Talk about debunking some myths to save money—Cartridge World of Collierville uses the latest technology to create recycled cartridges that perform like those factory made by the printer company.

Thank you to Dr. Dale and Lee Ann Foster of Memphis Neurofeedback for using breakthrough technology to help people train their brains to overcome Anxiety, Depression, ADHD and memory struggles without the use of prescriptions drugs.  

www.MemphisNeurofeedback.com
SPECIAL NOTE:  REAL ESTATE MORTGAGE SHOPPE  RECOMMENDS THAT YOU CONSULT WITH A FINANCIAL, LEGAL OR OTHER CERTIFIED, LICENSED PROFESSIONAL BEFORE ACTING OR INVESTING ON ANYTHING YOU HEAR OR SEE FROM THE CONTENT ON THIS SHOW OR BLOG POSTS. THE INFORMATION WE SHARE ON REAL ESTATE MORTGAGE SHOPPE IS GENERAL IN NATURE MEANT FOR GENERAL EDUCATIONAL PURPOSES ONLY.
FOR THIS PODCAST OF REAL ESTATE MORTGAGE SHOPPE AND MORE, GO TO JOGARNER.COM
Real Estate Mortgage Shoppe reminds you that MAKE YOUR PLAN, LET'S WORK YOUR PLAN. IF THE DEAL WORKS FOR YOU TODAY, DO IT TODAY!.
___________________________________________________________________
REJOINDERS:  
Pat Goldstein, Crye-Leike Realtors
Troy and Lynn McDonald of Erin McDonald Insurance Agency (901) 849-7101
____________________________________________________________________________________
ABOUT TOM KING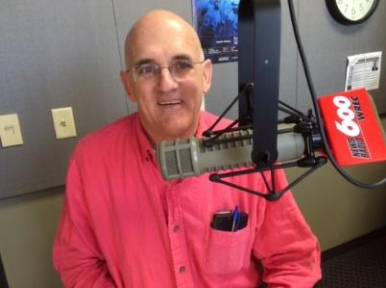 Tom is a well- respected and sought after appraiser in Memphis, Tennessee.  He is a second generation appraiser with 40 years of experience.  He has been elected to the Memphis Area Association of Realtors Board of Directors three times.  
Tom is a certified residential appraiser in Tennessee.  He have appraised over 20,000 homes in his career.  A graduate from the University of Tennessee with a degree in real estate, Tom is also a Certified Relocation Professional (CRP).  Tom also has vast experience in dealing with the county and state boards of equalization and in valuations of property for tax appeal purposes. (901) 487-6989
_________________________________________________________________________
About Jo Garner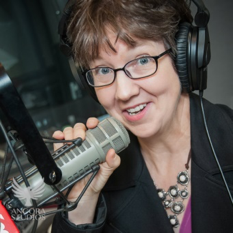 cell: (901) 482 0354
  Twitter: @jogarner
Jo describes her job description: "As a mortgage loan officer, my job is to give my client the benefits they want from their financing terms– listening to my client and determine what's of the most value to THEM–  What is their comfort level on a house payment, how much are they comfortable paying down, what type of financing do they need to get the house they want to buy or refinance. Different clients have different priorities in life—some are buying their first home with very little down payment funds.  Some are recovering from medical challenges, divorces or preparing to send children to college and some are embarking on a long term goal of buying properties to build rental income. Whatever their personal priorities are, my job is to put together a mortgage with comfortable terms that will help them achieve their goals."
Jo Garner is a mortgage officer with extensive knowledge in tailoring mortgages to her customers who are refinancing or purchasing homes all over the country.  She offers conventional, FHA, VA or other loan programs for refinancing and purchases.  
Jo can help you look at rent vs buy, when it makes sense to refinance, how to get the best deal on your home  purchase financing.   
Jo Garner  has been in the real estate/financing business for over 20 years.  She got her start in Portland, Maine where she first began her real estate career. She received her real estate education from the University of Southern Maine  and was personally mentored in San Diego, California  by Robert G. Allen, author of Nothing Down, Creating Wealth and The Challenge. 
On moving back to West Tennessee in 1987, she went into business buying and selling discounted owner-financed notes secured on real estate.  In 1990 Jo went to work for a residential mortgage company and has been a mortgage loan officer for over 20 years.  Her goal is to offer excellent, affordable service to her customers, tailoring the loan programs to the specific needs of her clients.  
In addition to her work in the mortgage field, Jo Garner  is the primary sponsor and founder of Talk Shoppe in Memphis. www.TalkShoppe.com  Jo is host of Real Estate Mortgage Shoppe  and currently publishes on her blog www.JoGarner.com