During our time together today, you will get the inside scoop on what mortgage underwriters are looking for when they decide on the approval for your loan. You might call it curb appeal for your loan. Jennifer Lawhon of Lawhon Landscape will be giving tips on how to make your curb appeal pop for your lawn for every season. Her tips will help you if you are trying to get top dollar selling your home or just enjoying it for your family and friends.
How can I help you put some curb appeal into your mortgage application? What do You want to accomplish with Your mortgage? Subscribe for our weekly podcasts with show notes at www.JoGarner.com
To Your Success,
Jo Garner, Mortgage Loan Officer NMLS# 757308 (901) 482-0354
Jo@JoGarner.com
_____________________________________________________________________
Welcome to Real Estate Mortgage Shoppe!
Good morning, Memphis! Welcome to our listeners across the 50 states! You're on Real Estate Mortgage Shoppe. I'm your host, Jo Garner, Mortgage Loan Officer. You can connect with me at www.JoGarner.com. Subscribe to get our weekly podcasts and show notes by going to www.JoGarner.com or emailing me directly at Jo@JoGarner.com Our general topic is MORTGAGE TERMS AND LANDSCAPING DESIGNS CURB APPEAL FOR EVERY SEASON. Today is May 12th, 2018.
During our time together today, you will get the inside scoop on what mortgage underwriters are looking for when they decide on the approval for your loan. You might call it curb appeal for your loan. Jennifer Lawhon of Lawhon Landscape will be giving tips on how to make your curb appeal pop for your lawn for every season. Her tips will help you if you are trying to get top dollar selling your home or just enjoying it for your family and friends.
If you have your house for sale and you want to have the best chance of getting top dollar for your home, you have to get the right people into your home. If you've done everything right on the inside of your home but you have neglected the outside of your home, you may look out your front window to find would-be homebuyers slow their car in front of your home, only to shake their head and drive on past to the next home.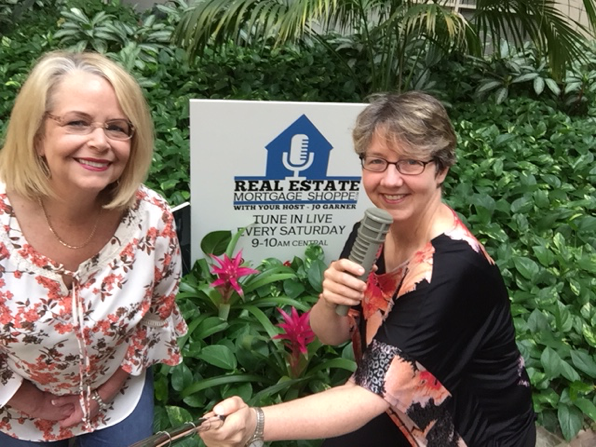 Introducing Jennifer Lawhon of Lawhon Landscaping
In the studio today we have Jennifer Lawhon of Lawhon Landscape Design. Jennifer, you and your husband John have truly built a great reputation for designing, installing, and maintaining Mid-South landscapes. Take a minute to tell our listeners a little bit about yourself and what Lawhon Landscape does for your clients. (Jennifer introduces herself and talks about what Lawhon Landscape does for their clients)
How To Look Your Best For Mortgage Underwriters
(Jo) Jennifer, when it comes to looking good, your job is to help your clients get the best-looking curb appeal for every season. My job as a mortgage loan officer is to help my clients look the best they can on a mortgage loan application. Knowing what virtues to accentuate for a client is like window dressing for the file.
Just this week Ricky (not his real name) called me and said he was finally ready to buy his first home. He announced that "I am going to use my money to pay off ALL of my bills before I come in to see you. Don't you think that is the best thing?" My suggestion was, "Before you spend a dime paying anything off, Ricky, let's get a snap shot of where you are right now."
Money Talks Loudest
Ricky's lease would be up soon on his apartment and he knew he needed a strong prequalification letter and a quick approval to be in the new house before he had to get out of his apartment. He was worn out with paying rent money every month when he could be investing in owning his own home. He had just enough saved to pay the 3% to 5% down payment on the house he wanted, but knew he had some other debt too.
I truly appreciated Ricky's willingness to go the extra mile to help me get his loan file looking its best. But, the top priority with the mortgage underwriting software systems is to show an adequate amount of money available in the bank to make the down payment and pay some costs and its always looks good to have reserve funds left for emergencies.
Good Credit Can Take You Far
The second important factor in making a borrower like Ricky look good is to show a high credit score Ricky's ability to show that he pays creditors and only owes a small percentage on the credit lines available to him. I pointed out to Ricky that a great credit score is a score over 740. An average score is around 680 to 700. When your credit score gets around 650 or 640, then you can probably still get a standard mortgage, but some loan programs will price up the rate you pay to get the loan.
Income-To-Debt Ratios-Can You Make The Payment
After looking at funds available and the credit profile, underwriters look at income-to-debt ratios. Ricky's income-to-debt ratio added the new proposed house payment including principal, interest, taxes, insurance and mortgage insurance together with all the minimum payment amounts from credit cards, the car loan and other installment accounts. This total divided into the gross income amount equals the income-to-debt ratio. For Ricky his debt-to-income ratio –total monthly debt divided into his gross income— was around 45 percent. Not bad
However, in some cases the mortgage underwriting program could have prequalified Ricky with a 50 percent income-to-debt ratio due to the fact that he keeps more than enough cash available in his bank account. Ricky's prequalification letter was very strong. He was confident going into the real estate market to purchase his first home. We looked at some down payment assistance program for Ricky also. Once the home appraisal and title work is done, Ricky gets all of his income and asset supporting documents into the file, then a human underwriter reviews the
I plan to share with you some more insider tips from behind the mortgage desk. But for now, let's dig into some landscaping curb appeal tips from Jennifer Lawhon of Lawhon Landcape
(Jennifer) starts with curb appeal tips that homeowners can enjoy every season…
If you are about to apply for a mortgage, let's talk! But you have to talk with me personally so I can work with you personally. You can connect with me at www.JoGarner.com or call me directly at (901) 482-0354. MAKE YOUR PLAN. LET'S WORK YOUR PLAN. IF THE DEAL WORKS FOR YOU TODAY, DO IT TODAY!
_____________________________________________________________________
2nd segment after 9:15 break:
Our Look Back Memphis Trivia Contest is brought to you by notable Jimmy Ogle offers free historic walking tours downtown in the spring and fall. For information about Jimmy Ogle, go to www.JimmyOgle.com . The Look Back Memphis Trivia Contest is sponsored by John and Jennifer Lawhon of Lawhon Landscape (901) 754-7474 the Lawhon's can help you plan your landscaping if you have a BIG, BIG project or a smaller project . The Lawhons are giving away a $25 gift card to the first person with the correct trivia answer. If you know the answer to our trivia question, call us at 901 535 WREC 901 535-9732.
Garner # 129 * 05/12/18
Metropolitan Inter-Faith Association
Question: In 1968, I was formed from different congregations in 1968. Who am I?
Hint: The results of the Sanitation Workers Strike of 1968 led my group to form and unite the community.
Hint: My volunteers deliver over 500,000 meals daily to homebound elderly at 15 congregate sites in Memphis in 2017.
Hint: We provide emergency services, food pantry assistance, homeless hotline and emergency shelter for those in need in the community.
Final Hint: I will be celebrating my 50th anniversary of service to the Memphis community this September!
Answer: Metropolitan Inter-Faith Association (MIFA). MIFA On September 15, 1968, thirty clergy and lay people from different congregations and different races established MIFA. For decades before, faith leaders had considered ways the community could unite, but after the sanitation workers' strike and the April 4, 1968, assassination of Dr. Martin Luther King, Jr., the need for an interfaith, interracial organization became more urgent. The organization's purpose was to bring people together in the fractured city and to mobilize the faith community to address the problems of racism, injustice, and poverty. Since 1974, MIFA has implemented programs which meet the needs of seniors and families, with a commitment to enhancing dignity and quality of life. MIFA's vision is to unite the community through service, bringing people of diverse backgrounds together as neighbors. MIFA, 910 Vance Avenue, 901-527-0208, www.mifa.org.
Jimmy Ogle gives free walking tours on the sidewalks and parks in Downtown Memphis during the year, with the next being on Tuesday, May 15 – November 6th, 1934 Street. Meet at 11:45am at the Elvis Presley Plaza (on Beale Street between Main Street & Second Street)..
Then, the Judge D'Army Bailey Courthouse Tour at 12:00 noon on Thursday, May 17 (meet at the southwest steps, corner of Second & Adams). Go to JimmyOgle.com.
_____________________________________________________________________
QUESTIONS ANSWERED BY JENNIFER LAWHON, LAWHON LANDSCAPE AND DESIGN
1. What are some examples of keeping the landscape looking beautiful all year in all of the seasons?
2. Creating Eye-pleasing curb appeal on a budget to help sell a home.
3. Pretty Ways to control out-of-control water on the lawn and around the house
4. Expanding Your living space by simple landscaping techniques
5. Landscaping on a budget
6. Landscaping the big, big project in phases
7. What are some well-known locations that showcase your landscaping work and designs
8. Share some customer stories from people who have been really happy with their landscape design
_____________________________________________________________________
QUESTIONS ANSWERED BY JO GARNER:
1. What are some actions I can take to make sure my credit scores are kept as high as possible?
( I am not a licensed credit repair person and I direct my clients to the credit bureaus for any final corrections or fixes. There are no guarantees that you will get the exact results you want 100% of the time. What I am sharing with you is based on close observation and study of the cause and effect on numerous mortgage client credit reports).
A. Make your payments on time and do not let them get over 30 days late.
B. If a creditor is contacting you about a collection account, pay it as soon as possible or set up a payment plan with the lowest possible payment per month with an agreement with the collection company not to report negative information about you to the bureaus.
C. Never use more than 30% of your credit card limits. For example, if your credit limit is $10,000, you would never want your balance to go over $3,000. Your utilization habits on revolving account activity makes up over 30% of your credit score.
D. Stay away from 12-months-same-as-cash accounts. Most of the time these type accounts are scored as maxed out revolving accounts. I have seen these accounts drop someone's score more than 100 points.
E. Don't get too many companies checking your credit within a 90 day period. Too many inquiries on your credit can cause your credit score to lose points. Periodic inquiries from your insurance company are soft hits to your credit and do not affect your credit score. The Fair Credit rules in the late 90's allow for you to shop for a car or a mortgage. As long as the inquiries within a 14 day period are all from companies coded with the credit bureaus as mortgage companies, the inquiries will still appear on your credit report but should not negatively affect your score. It is the same with car dealerships when you are shopping for a car. Be careful though because some car dealerships have finance companies and other type lenders check your credit when they are shopping for the best rate for your car loan. Ask before you allow your credit to be pulled.
F. Check your credit once a year. You are allowed one free credit report annually. www.annualcreditreport.com is the official site to check.
2. What can I do to get points added to my credit score in 30 days or less?
A. If there is bad credit on your report, contact the creditor and get a letter to send to the three big credit bureaus-Equifax www.equifax.com ; Experian www.experian.com/reportaccess ; Transunion www.transunion.com/myoptions
A credit advisor with Equifax directed me to www.myfico.com , a site that explains how credit scores work and what to do to keep your scores at the highest.
B. Pay down revolving accounts to a balance under 10% of whatever your credit limit is for the best results.
3. Why are my credit scores from the mortgage company lower than the ones I pulled from the internet?
Knowing your true credit score would be simple if there was only one credit scoring algorithm. But there are many. Currently mortgage companies us the Classic FICO scoring system which typically calculates credit scores a little lower than other scoring algorithms used by consumer credit companies and consumer credit scoring internet sites.
4. What do mortgage companies consider a good credit score?
Most mortgage programs consider a really good score to be a scores 740 or higher. A good score 700 to 739. An average score would be 680 to 699. Lower scores around 679 to 650. Poor scores coming in around 649 and below. The higher your score, the better interest rates you tend to get.
Jo recommends Dan Sater's book The 20 Top Toxic Credit Mistakes People Make And How To Avoid Them.
_____________________________________________________________________
REAL ESTATE TIP OF THE WEEK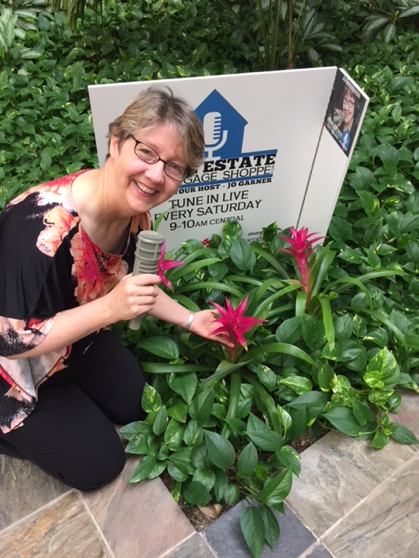 (Jo shares tip: 2. What are some other ways you can look your best on a mortgage loan application?)
A. Other ways you can spiff up your mortgage loan file so that you are looking your best is to stay away from overdrafts on your bank statements. Right before you close, underwriters will want to see updated banking history. Try to keep from making large deposits into your accounts other than payroll. Loan regulations require that you show a paper trail documenting the source of large deposits. Depending on the story behind the large deposit, it could cost you your loan or at least delay your closing while you document its source.
B. Don't buy anything other than daily things you normally purchase while you are in the loan process. Right before you are ready to close, your report is checked again. If it appears that you bought a car or furniture or appliances or cosigned a loan for someone, this could cause your mortgage to be denied. Whatever you do DO NOT open a 12 months same as cash account. This can be a real deal killer and it can drop your credit scores 50 to 100 points.
C. I have my own form that we go over with our clients to insure that they have the smoothest loan process possible and get to closing on time. Connect with me and I am happy to go over it with you. You can find me at www.JoGarner.com
_____________________________________________________________________
ANNOUNCEMENTS:
Talk Shoppe offers free networking & education to anyone interested in real estate or in business. Talk Shoppe meets every Wednesday 9A-10A CT at Pinot's Palette 8225 Dexter Rd Cordova, TN. This Wednesday May 16th 2018 Talk Shoppe presents: "Vision For Success" by Carter House of Dale Carnegie Training Mid-South. House@DaleCarnegie.com
Talk Shoppe events are free thanks to sponsors/advertisers/supporters like Heather Donoho, owner of Clean and Pink residential home cleaning services. For Clean and Pink, house cleaning is a science, not a chore. Heather can tailor mix the cleaning solutions to your home. (901) 834-3195
Also, thank you to Mary Jane Lessley, owner of Signs Now in Memphis. The perfect sign can point the perfect customer right to your door. Call Mary Jane at 901 368-0784
2. Happy Mother's Day. Remember to honor and cherish mom this weekend.
4. To get our weekly podcast and show notes from REAL ESTATE MORTGAGE SHOPPE, Subscribe at www.JoGarner.com
5. Real Estate Mortgage Shoppe reminds you that MAKE YOUR PLAN. WORK YOUR PLAN. IF THE DEAL WORKS FOR YOU TODAY, DO IT TODAY.
6. SPECIAL NOTE: REAL ESTATE MORTGAGE SHOPPE RECOMMENDS THAT YOU CONSULT WITH A FINANCIAL, LEGAL OR OTHER CERTIFIED, LICENSED PROFESSIONAL BEFORE ACTING OR INVESTING ON ANYTHING YOU HEAR OR SEE FROM THE CONTENT ON THIS SHOW OR BLOG POSTS. THE INFORMATION WE SHARE ON REAL ESTATE MORTGAGE SHOPPE IS GENERAL IN NATURE MEANT FOR GENERAL EDUCATIONAL PURPOSES ONLY. ALL EXAMPLES GIVEN FOR ILLUSTRATION PURPOSES ON REAL ESTATE MORTGAGE SHOPPE USE FICTIONAL CHARACTERS AND DO NOT REFLECT REAL PEOPLE OR ACTUAL DETAILS IN ANY OF THE SITUATIONS.
_____________________________________________________________________
QUOTE CORNER:
Anonymous "Both of us can't look good at the same time…It's either Me or the House."
Anonymous "Going to do some gardening today. I'm going to plant myself on the couch!"
_____________________________________________________________________
REJOINDERS:
1. Billy Nickol, Promotional Consultant with Geiger Company Memphis, TN Keep your business front of mind by putting your business name on fun things your prospects will keep with them. If Billy doesn't have it, you don't need it. (901) 233-1487
2. Eric Eurich, Kaizen-award-winning business coach with Focal Point Business Coaching. http://www.ericeurich.focalpointoaching.com
3. Pat Goldstein, Realtor with Crye-Leike Realtors in West TN and North Mississippi. The gold standard in real estate.
Transitional Music: Seasons by Grace Slick; Turn, Turn, Turn by the Byrds; Time of the Season by the Zombies; "Memphis" by Johnny Rivers for Look Back Memphis Trivia Contest
_____________________________________________________________________
ABOUT JOHN LAWHON OF LAWHON LANDSCAPING DESIGN: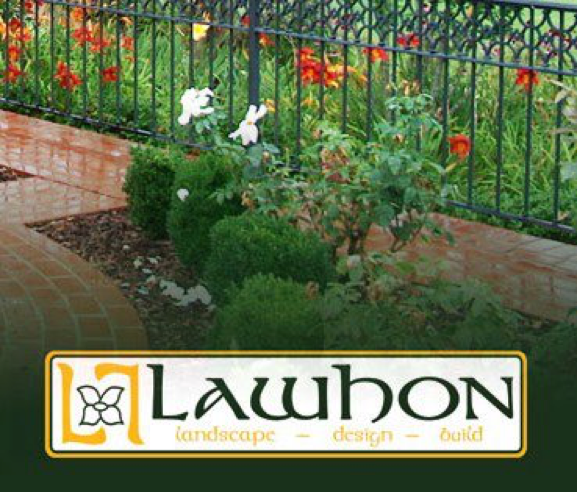 Call: (901) 754-7474
Beautiful gardens begin with thoughtful design. The staff of Lawhon Landscape Design includes professionals with degrees in Landscape Architecture, Plant Pathology, Studio Art, and Agronomy. Our designers and plant professionals create outdoor living spaces with your lifestyle in mind.
Our many years of experience in design, installing, and maintaining Mid-South landscapes make us uniquely qualified to create gardens that are both beautiful and practical to maintain.
A Family Business
Our business was started in 1958 by Rex and Beth Lawhon and was one of the first weed control companies in the Southeast. Over the years, we have kept our client list small and personal in order to serve the gardens of Memphis with the best in lawn and shrub care. The high quality of our work has paid off over the years by the many repeat customers we have – both residential and commercial. We follow the philosophy of doing it right the first time. We hope that you will give us the opportunity to serve your garden needs as well.
In 1985, we expanded our family company by offering a complete design build landscape service. John Lawhon, with a degree in Landscape Architecture, offers complete landscape designs for every budget as well as outstanding plant installation services. In order to help maintain your landscape, we offer complete irrigation system installation. We have everything you need to make your home more beautiful than ever.
_____________________________________________________________________
ABOUT JO GARNER-MORTGAGE LOAN OFFICER: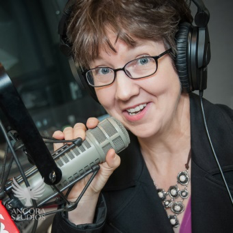 WHAT DO YOU WANT TO ACCOMPLISH WITH YOUR MORTGAGE?
www.JoGarner.com (901) 482 0354 jo@jogarner.com twitter @jogarner NMLS# 757308
"Whatever YOUR personal priorities are, my job is to help you get the mortgage terms that will give you bragging rights when you talk about it and help you score on hitting your goals ."
As a mortgage loan officer, my job is to help you get to the benefits you want from your financing terms. What is most important to you? I can help you find the financing terms that will help you get to what you want. What is your comfort level on a house payment? How much are you comfortable paying down,? What type of financing do you need to get the house you want to buy or refinance?
Different clients have different priorities in life—some are buying their first home with very little down payment funds. Some are recovering from medical challenges, divorces or preparing to send children to college and some are embarking on a long term goal of buying properties to build rental income."
Jo Garner is a mortgage officer with extensive knowledge in tailoring mortgages to her customers who are refinancing or purchasing homes all over the country. She offers conventional, FHA, VA or other loan programs for refinancing and purchases.
Jo can help you look at rent vs buy, when it makes sense to refinance, how to get the best deal on your home purchase financing.
Jo Garner has been in the real estate/financing business for over 20 years. She got her start in Portland, Maine where she first began her real estate career. She received her real estate education from the University of Southern Maine and was personally mentored in San Diego, California by Robert G. Allen, author of Nothing Down, Creating Wealth and The Challenge.
On moving back to West Tennessee in 1987, she went into business buying and selling discounted owner-financed notes secured on real estate. In 1990 Jo went to work for a residential mortgage company and has been a mortgage loan officer for over 20 years. Her goal is to offer excellent, affordable service to her customers, tailoring the loan programs to the specific needs of her clients.
In addition to her work in the mortgage field, Jo Garner is the primary sponsor and founder of Talk Shoppe in Memphis. www.TalkShoppe.com She was also the editor of Power Shoppe, a free weekly e-zine designed for real estate professionals and others indirectly connected to the real estate industry and currently publishes on her blog www.JoGarner.com.