The topic today is about buying commercial real estate like shopping centers, industrial properties or cottage business shops. Bill Caller in the Memphis area market will be sharing ways to profit on commercial real estate. Bill will be describing the different grades of commercial property and the rate of return you need to see on each category. I will give you the seven C's lenders will be preparing for when you apply for a mortgage.
What are YOUR life aspirations? Will you be using real estate to get there? Let's talk! Call me at (901) 482-0354 or apply online at https://JoGarner.Evolve.Mortgage Subscribe for Real Estate Mortgage Shoppe podcasts with show notes at www.JoGarner.com
To Your Success,
Jo Garner, Mortgage Loan Officer NMLS#757308
(901) 482-0354 Jo@JoGarner.com
https://soundcloud.com/jo-garner-3/pitfalls-profits-and-financing-buy-commercial-real-estate
_____________________________________________________________________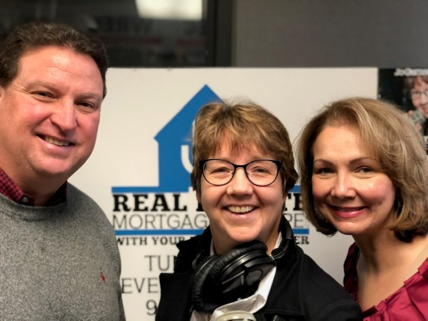 WELCOME TO REAL ESTATE MORTGAGE SHOPPE
Good morning, Memphis! Welcome to our internet listeners and podcast listeners across the 50 states! You're on Real Estate Mortgage Shoppe. I'm your host, Jo Garner, Mortgage Loan Officer. You can connect with me at www.JoGarner.com. Thank you to Joe Rojas, of Quality Title Group for sponsoring Real Estate Mortgage Shoppe today. For your real estate title work and closings, call Joe Rojas at (901) 289-5821. Our general topic is PITFALLS, PROFITS AND FINANCING BUYING COMMERCIAL REAL ESTATE. Subscribe to get our weekly blogposts with podcasts at www.JoGarner.com. Call us while we are live at (901) 535-9732 Today is December 8th, 2018.
PITFALLS, PROFITS AND FINANCING
The topic today is about buying commercial real estate like shopping centers, industrial properties or cottage business shops. Bill Caller in the Memphis area market will be sharing ways to profit on commercial real estate. He will share some examples of pitfalls and how to avoid them. Bill will be describing the different grades of commercial property and the rate of return you need to see on each category. I will give you the seven C's lenders will be looking for when you apply for a mortgage.
INTRODUCING BILL CALLER, COMMERCIAL REALTOR
Fort the first time in our Real Estate Mortgage Shoppe studio, we have Bill Caller, a well-known and respected commercial realtor with Crye-Leike Commercial. Bill, they say if you spend over 20,000 hours diligently working in your industry that you are considered an expert. You have been a commercial realtor and auctioneer since 2008. You are an active member of Memphis Area Association of Realtors, the Commercial Council of Realtors and you are the 2019 President-elect for the Memphis Metro CCIM Chapter. I believe we can call you an expert. Take a moment and tell our listeners a little bit about yourself and what you do for your clients. (Bill introduces himself and talks about what he does for his clients)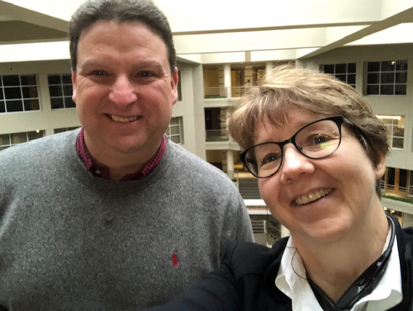 FROM CHILD CARE CENTER TO GROWN-UP MORTGAGE OFFICE
(Jo) Napoleon Hill and W Clement Stone were both credited with the quote, "What the mind can conceive, it can achieve." I would like to add "with an abundance of wise counselors." Several years ago I was asked to open a mortgage office in a building that once had been a child care business. The inside walls still had left over wall murals of dinosaurs and other comical characters. Trying to imagine how to transform this space into a professional mortgage office was overwhelming.
Like the calvary galloping up just at the perfect moment, the bank's construction architectural team and the commercial realtor stepped in to help. The commercial realtor helped us get the right points in the lease. The construction team set to work scheduling out the tasks and, like magic, this space became a very nice office space. There were so many rules and building codes to follow, it would have been totally beyond my ability to pull this transformation off.
I was a little sad to see the dinosaur mural go. That could have been an interesting talking point. One of my team mates suggested, in jest, that we could set up a huge shark tank in the lobby. Probably NOT a good subliminal message to people coming to get a loan.
PUT THE EXPERTS ON YOUR TEAM
Just like when you buy a home or build one, you need a reputable realtor that knows how to find exactly what you need and in the right location. A good realtor can negotiate the contract for you too.
A good lender is worth her salt if she can really listen to what your comfort level is on the mortgage you will be getting. An experienced loan officer will know the exact product that can get you in your comfort zone today and work for you tomorrow too. Let's talk! Make your plan. Let's work your plan. If the deal works for you today, let's do it today. Call me at (901) 482-0354 or email me at Jo@JoGarner.com
WHEN AND HOW TO BEST USE A COMMERCIAL REALTOR
Bill Caller, as a commercial realtor, tell us when we need a commercial realtor and the benefits of using a commercial realtor? (Bill has about 2 to 3 minutes to cover some of his material until the first break at 9:15 Am and can continue after break)
You're on Real Estate Mortgage Shoppe. I'm your host, Jo Garner, Mortgage Loan Officer. What do YOU want to accomplish with your mortgage? Make your plan. Let's work your plan if the deal works for you today, let's do it today. When we come back, Bill Caller will be sharing more about how to profit when you buy a commercial property. Sherri Motes, digital and online marketing strategist, will be sharing a great tip for our real estate pros. See you back in just a moment.
_____________________________________________________________________
TALK SHOPPE'S BUSINESS TIP FOR REAL ESTATE PROS
2nd segment after 9:15 advertising break – (producer to start the song "Taking Care of Business" by Bachman Turner Overdrive –but bring the volume down before the lyrics start) It's time to talk shop with Talk Shoppe's Business Tip For Real Estate Professionals. Talk Shoppe is a marketing company offering free education and networking to anyone interested in real estate or in business. Talk Shoppe is made possible by the financial support of its sponsors and advertisers. For more about Talk Shoppe, go to www.TalkShoppe.com (shoppe) For our Talk Shoppe Business Tip today we have Talk Shoppe digital marketing trainer, Sherri Motes, author and founder of Come Into Your Own. Sherri teaches individuals and groups to help business people use their voice, their message and brand effectively in a digital world. Sherri Motes, what is our Talk Shoppe Business Tip for Real Estate Professionals today? Sherri Motes, thank you for sharing some of your knowledge with our real estate pros today.
1. How do we find you? How do we contact you?
2. For our listeners who are interested in improving their advertising and marketing skills, take a moment and share a little more about what you do….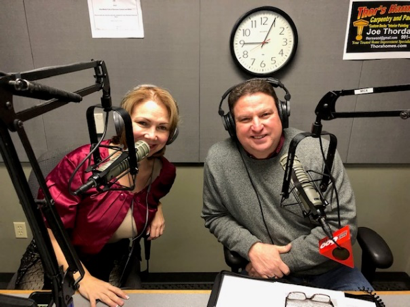 _____________________________________________________________________
TOPICS COVERED BY BILL CALLER, REALTOR WITH CRYE-LEIKE COMMERCIAL: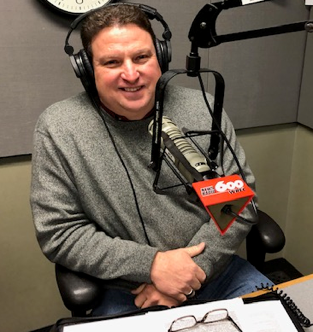 1. What differentiates a commercial realtor from a residential realtor?
2. What services and benefits do you offer your clients as a commercial realtor?
Commercial Broker Value-Added Benefits
Anyone looking to Buy, Sell, Lease or Invest in Commercial Real Estate needs a knowledgable, experienced Agent to help them find the right property that fits their needs.
BUYER/TENANT AGENT:
Most Buyers and tenants also have a full time job, running their business. Most don't have the time to do the research or look for properties on their own. A solid commercial broker can help them identify sites, select the site that best fits their needs (location, size, amenities, price/rate) and negotiate the deal on their behalf. Also, there are many pitfalls buying or leasing and a good broker knows what is acceptable in the marketplace and will make sure that their client is protected during the process.
SELLER/LANDLORD AGENT:
Sellers of commercial real estate and owners of rental property also need a marketing specialist with the resources to FIND AND ATTRACT buyers and tenants. A commercial broker has the market knowledge and uses the best marketing and internet sources to get the property out to Buyers & tenants and the Brokers who represent them. Subscription-based marketing services that specialize in commercial real estate and a solid marketing plan by the broker are critical to maximize exposure of the property.
INVESTOR RELATIONS
All investors in commercial real estate share at least one thing in common, they want a solid investment that yields an acceptable return on investment! After that, the wants and needs of investors differ greatly. Acceptable levels of risk and risk tolerance, preferred types of commercial real estate and who manages the property after they purchase it are just some of the concerns of the investor that must be understood by their agent. Some properties are investment opportunities that may require some work or infusion of funds to recruit new tenants to meet the investment goals. The other is existing cash-flow properties either fully or partially occupied such as a commercial retail strip center, an office building or an apartment complex. All investment purchases must be fully analyzed by the Buyer and the Broker representing them to make sure that the investment makes sense.
AUCTION SERVICES
Real Estate Auctions can be effective to help sell or liquidate all types of real estate including single family homes. Many times the auction is a great resource to help solve a problem. Whether it be a money issue, time issue or a combination of both, the auction method can be very effective. Many times, an owner (or heir) of property needs money fast. Or they need to sell quickly in order to get the equity out for a personal need. Another reason may be the property has deferred maintenance issues and the owner doesn't have the money needed to get it marketable or doesn't want to put the money into the property to get it sold. The bottom line is the owner is motivated to get the property sold quickly and is willing to accept some risk to let the market determine the sales price.
3. What are the different categories of commercial properties? What does an A Property, B Property, C Property look like?
4. What rate of return on investment is acceptable on an A property? B Property? C Property?
5. What short formula do you use to calculate a rate of return on a commercial property?
6. What are some common pitfalls investors make when investing in commercial real estate and how could they avoid these pitfalls? (share an example)
7. What are commercial real estate trends that you are seeing on the Memphis market? How do we compare nationally?
8. Who would benefit by buying commercial real estate?
9. Talk about your auction services?
10. What type of financing does your clients use?
TOPICS COVERED BY JO GARNER, MORTGAGE LOAN OFFICER
1. Using your residential real estate to finance your business.
In my over 25 years in the mortgage business I have worked with customers, many who were self-employed or who were in the process of financing their own business.
The types of financing so many of these business owners used a loan from a commercial bank or through the Small Business Loan programs. Some were financed by a franchise company. Others were financed by the person selling the business.
The business customers I remember well are those who got a loan on their home to finance their business.
Ernie Emler owned his own business in the agricultural business. A few years ago Ernie had a chance to grab a larger chunk of the places buying his product. He needed a couple of hundred dollars to expand quickly so he could deliver and get paid. He wanted to keep the $200,000 working for him in his business so he did not want a credit line with a variable rate that would be sliding up and down all of the time.
I was sitting out on my back patio one pleasant spring day drinking coffee. I had my laptop open when my phone rang. It was Ernie ready to share with me about an exciting opportunity he had to expand his profits for his business. "I'm looking for cheap money that will stay cheap for the next 5 years or so. I am going to make a double digit return on this money."
He owned a free and clear home worth about $800,000 dollars. He borrowed about $200,000 on a mortgage with a 3. Something percent interest rate back then that was a fixed rate for the first 5 years before it converted to an adjustable rate with strong safety caps. This was cheap money compared to what some of the banks were offering to extend credit on businesses. He closed on this refinance and walked away from the table with bragging rights.
Some of my self-employed clients are more interested in a credit line that they can use, pay off or pay down and use again. Many times they will secure a home equity line of credit on their home to start a business or expand a business. They secure it on their home so that the interest rates are better, even though they are variable. It beats the higher rates they might get on a business loan.
2. The Cornerstone C's of Credit:
When you apply for a residential mortgage to buy a home or refinance to restructure your debt and cash flow, the lender is looking at the 4 C's of Lending. But when it comes to commercial lending, there are 7 C's.
A. Credit -how well you pay your bills and handle your finances
B. Capacity-how much income do you have to support your obligations and expenses.
C. Capital-How much "skin-in-the-game" do you have in the investment? How much of your own money are you putting down to share the risk?
D. Collateral- Banks want to their loan to be secured on something of equal or more value like real estate or other asset.
E. Character- good quality moral standards, dependability, integrity
F. Conditions- Banks are interested to see if you have a reasonable, comprehensive plan to address economic or industry trends that could affect your business over time to address economic or industry trends that could affect your business over time.
G. Commitment- Is the borrower personally guaranteeing the debt. How committed is the borrower to making sure the debt gets paid as agreed?
3. What is the difference between a traditional residential mortgage and a commercial loan?
A. The traditional residential mortgages that my clients come to me to get or limited to a one-unit home or up to a 4 unit residential property –a Quadroplex. I the home has over 4 living units, the borrower would need to seek a commercial loan and not a residential loan.
Traditional residential mortgages are great for home buyers who want to buy a primary residence, a second home or vacation home or income-producing rental property.
For a primary residence there are some loans that will allow you to buy a home with little or nothing down. There is no limit on how many houses you have financed.
For a second home or investment property, traditional financing is restricted to conventional loan programs and not the government programs like FHA, VA and Rural Housing.
When you are buying rental property, the minimum down on a single-family rental property is 15% of the price for the down payment plus some other costs. There is a limit of number of financed residential real estate mortgages you have financed. The limit of financed properties you can own when you are applying for a 1-4 unit investment property is six to ten.
Interest rates tend to be higher for investment real estate as compared to lower interest rates for buying or refinancing a primary residence.
_____________________________________________________________________
REAL ESTATE TIP OF THE WEEK
(Sherri Motes shares a real estate related money-saving or time-saving tip): (on podcast)
_____________________________________________________________________
ANNOUNCEMENTS:
Talk Shoppe offers free networking & education to anyone interested in real estate or in business. Talk Shoppe meets every Wednesday 9A-10A CT at Pinot's Palette 8225 Dexter Rd Cordova, TN. This Wednesday December 12th, 2018 Talk Shoppe presents: "Set Your Goals Now for 2019" with Kaizen award-winning business coach, Eric Eurich. eeurich@focalpointcoaching.com, 901-340-9558 ericeurich.focalpointcoaching.com
Talk Shoppe events are free thanks to supporters like Tim Gilliland of www.BackupRX.com Do you remember that panicked feeling that grabs you when your computer crashes with all of your data in it? That's happened to me. Then I remembered that all of that data was backed up by Tim Gilliland at www.BackupRX. Whew! Sweet Relief. Contact Tim at www.BackupRX to protect YOUR data.
3. Thank you to Talk Shoppe supporter Gina Davis, of Custom-Growth Event Marketing Strategist. Contact Gina at https://www.customgrowthgroup.com/about-me-gina-davis/
4. Thank you to Joe Rojas of Quality Title Group in Memphis. Quality Title Group can take care of you and your personal or business real estate transaction. Give Joe a call at (901) 289-5821.
5. Subscribe at www.JoGarner.com and you can get our weekly blog posts with podcasts conveniently in your inbox.
6. Real Estate Mortgage Shoppe reminds you to MAKE YOUR PLAN. LET'S WORK YOUR PLAN. IF THE DEAL WORKS FOR YOU TODAY, DO IT TODAY.
SPECIAL NOTE: REAL ESTATE MORTGAGE SHOPPE RECOMMENDS THAT YOU CONSULT WITH A FINANCIAL, LEGAL OR OTHER CERTIFIED, LICENSED PROFESSIONAL BEFORE ACTING OR INVESTING ON ANYTHING YOU HEAR OR SEE FROM THE CONTENT ON THIS SHOW OR BLOG POSTS. THE INFORMATION WE SHARE ON REAL ESTATE MORTGAGE SHOPPE IS GENERAL IN NATURE MEANT FOR GENERAL EDUCATIONAL PURPOSES ONLY. ALL EXAMPLES GIVEN FOR ILLUSTRATION PURPOSES ON REAL ESTATE MORTGAGE SHOPPE USE FICTIONAL CHARACTERS AND DO NOT REFLECT REAL PEOPLE OR ACTUAL DETAILS IN ANY OF THE SITUATIONS.
_____________________________________________________________________
QUOTE CORNER:
"Real estate cannot be lost or stolen, nor can it be carried away. Purchased with common sense, paid for in full, and managed with reasonable care, it is about the safest investment in the world." – Franklin D. Roosevelt, U.S. president
"Expect the best. Prepare for the worst. Capitalize on what comes." – Zig Ziglar, author, salesman, and motivational speaker.
Bill shares a favorite quote "If think hiring a realtor is expensive, think about the expensive mistakes you can make going it alone."
_____________________________________________________________________
REJOINDERS:
1. Susan Martin, Owner of Pinot's Palette in Cordova, TN (901) 647-8486
2. Don Hutson, author of The One-Minute Negotiator Memphis, TN www.donhutson.com
3. Tom King, Bill King Appraisal Service Memphis, TN (901) 487-6989
_____________________________________________________________________
Transitional Music:
"Gold Bug" by Alan Parsons; "Popcorn" by Jean Michel Jarre; "Big Money" by Rush; "Taking Care of Business" by Bachman Turner Overdrive for Talk Shoppe Business Tip for Real Estate Pros
_____________________________________________________________________
Sherri Motes, Author and Founder of Come Into Your Own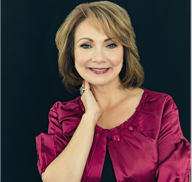 Sherri D. Motes, Author and Founder of Come Into Your OWN is a speaker, digital strategist, collaborationist and a Mother.
Come Into Your OWN books – A 31 Day Experience and A 31 Day Leadership Transformation (co-authored by Sherri D. Motes and Gordon Tredgold, Author of FAST) have been touted as "The People's Book(s)" by CBS Anchor and OWN Ally, Marybeth Conley. Sherri has authored additional published books, and is featured periodically in magazines and op-eds as a digital strategist and business columnist.
Sherri invests valuable resources into people for sustainable success by coaching them to discover their authentic voice, craft a strong message that resonates, and then, share their exclusive story with confidence and poise. Each level is ultimately accomplished through sweat equity combined with consistent implementation of a customized digital strategy.
Sherri trains clients through private, group and corporate sessions as an impetus to increase social media intelligence. Contributing to University of Memphis, Fogelman College of Business and Economics, among others, through periodic speaking, training and development, Sherri has received awards from a variety of reputable educational entities.
www.ComeIntoYourOwn.com
_____________________________________________________________________
ABOUT BILL CALLER, REALTOR WITH CRYE-LEIKE COMMERCIAL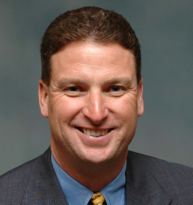 23 year Sales and Marketing executive in the transportation and Logistics industry
Commercial Realtor and Auctioneer since 2008. Licensed in TN, MS and AR.
Member/Designee of the CCIM Institute as a specialist in investment real estate and market analysis. Active as a member of MAAR The Memphis Area Association of Realtors, Commercial Council of Realtors and 2019 President-Elect of the Memphis Metro CCIM Chapter
A Resident of Collierville, Married for 27 years to Lynn (as of Friday 12/7) and one son Cameron who is 25.
Commercial Broker Value-Added Benefits
Anyone looking to Buy, Sell, Lease or Invest in Commercial Real Estate needs a knowledgable, experienced Agent to help them find the right property that fits their needs.
Crye-Leike Commercial
6525 Quail Hollow #401
Memphis, TN 38120
901-262-3440
901-435-0708 (efax)
WWW.BILLCALLER.COM
_____________________________________________________________________
ABOUT JO GARNER-MORTGAGE LOAN OFFICER: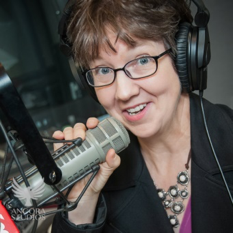 WHAT DO YOU WANT TO ACCOMPLISH WITH YOUR MORTGAGE?
www.JoGarner.com (901) 482 0354 jo@jogarner.com twitter @jogarner NMLS# 757308
"Whatever YOUR personal priorities are, my job is to help you get the mortgage terms that will give you bragging rights when you talk about it and help you score on hitting your goals ."
As a mortgage loan officer, my job is to help you get to the benefits you want from your financing terms. What is most important to you? I can help you find the financing terms that will help you get to what you want. What is your comfort level on a house payment? How much are you comfortable paying down,? What type of financing do you need to get the house you want to buy or refinance?
Different clients have different priorities in life—some are buying their first home with very little down payment funds. Some are recovering from medical challenges, divorces or preparing to send children to college and some are embarking on a long term goal of buying properties to build rental income."
Jo Garner is a mortgage officer with extensive knowledge in tailoring mortgages to her customers who are refinancing or purchasing homes all over the country. She offers conventional, FHA, VA or other loan programs for refinancing and purchases.
Jo can help you look at rent vs buy, when it makes sense to refinance, how to get the best deal on your home purchase financing.
Jo Garner has been in the real estate/financing business for over 20 years. She got her start in Portland, Maine where she first began her real estate career. She received her real estate education from the University of Southern Maine and was personally mentored in San Diego, California by Robert G. Allen, author of Nothing Down, Creating Wealth and The Challenge.
On moving back to West Tennessee in 1987, she went into business buying and selling discounted owner-financed notes secured on real estate. In 1990 Jo went to work for a residential mortgage company and has been a mortgage loan officer for over 20 years. Her goal is to offer excellent, affordable service to her customers, tailoring the loan programs to the specific needs of her clients.
In addition to her work in the mortgage field, Jo Garner is the primary sponsor and founder of Talk Shoppe in Memphis. www.TalkShoppe.com She was also the editor of Power Shoppe, a free weekly e-zine designed for real estate professionals and others indirectly connected to the real estate industry and currently publishes on her blog www.JoGarner.com