Today I want to share a couple of rags-to-riches stories with you of real people who made a break into a life that earlier in life they would only have dreamed of living. You will get some simple steps to take toward harvesting your own success story. John Lawhon of Lawhon Landscape is going to share some fall season wisdom on the outside of your home—the landscaping.
What your mind can conceive, it can achieve! I want to hear about YOUR real estate plans. Let's put some numbers to it and, step-by-step, let's watch you progress toward your goal. Connect with me at www.JoGarner.com . Call me at (901) 482-0354. You can apply securely online at https://JoGarner.Evolve.Mortgage
Subscribe for our weekly podcasts with show notes at www.JoGarner.com
To Your Success,
Jo Garner, Mortgage Loan Officer NMLS# 757308
_____________________________________________________________________
LET'S DIG INTO OUR REAL ESTATE AND MORTGAGE TOPICS
Good morning, Memphis! Welcome to our internet listeners and podcast listeners across the 50 states! You're on Real Estate Mortgage Shoppe. I'm your host, Jo Garner, Mortgage Loan Officer. You can connect with me at www.JoGarner.com. Our general topic is Planting & Pruning & Prospering–How To Harvest A Good Life From Your Real Estate & Your Mortgage. Subscribe to get our weekly blogposts with podcasts at www.JoGarner.com. Call us while we are live at (901) 535-9732 Today is October 27th, 2018.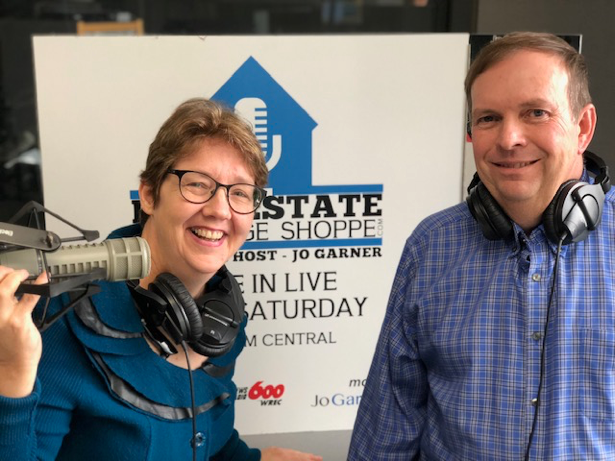 HERE'S THE PLAN
Today I want to share a couple of rags-to-riches stories with you of real people who made a break into a life that earlier in life they would only have dreamed of living. You will get some simple steps to take toward harvesting your own success story. John Lawhon of Lawhon Landscape is going to share some fall season wisdom on the outside of your home—the landscaping.
OUR LANDSCAPE EXPERT
In the studio this morning we have John Lawhon of Lawhon Landscaping. John, not many been in business since 1958, but you can. I have heard numerous compliments on your landscaping services from some of your clients. Tell our listeners a little bit about yourself and what Lawhon Landscaping does for your clients. (John has about 1 minute and a half to share about himself and services offered by Lawhon Landscape)
RAGS TO RICHES – 2 STORIES
(Jo) As a mortgage loan officer for almost 30 years, I have walked on homebuying journeys and mortgage refinancing journeys with hundreds of clients and now some of their children and grandchildren. Some of my favorite stories are of the people who started with very little money, no promise and a wheelbarrow full of challenges. These same people decided what they wanted, made a plan and worked their plan one step at a time over time, until one day—they were walking in a lifestyle that they could only dream about years before.
I have shared many stories of my personal clients' road from rags to riches. Who are the people who have the most influence on you? Are they encouraging you and inspiring you to move toward the life of your dreams where you can spend time doing the things you love to do without having to work a job? Are you able to take off and spend time with people you love? Put people around you who will encourage you and affirm you in being all you can be and want to be.
Here is a story from Bigger Pockets web site about a man named Sean K from Milford, Nebraska who grew up in utter poverty. His father was always fussing at him about how he spent his money and disagreed for years about Sean's decision to buy real estate property. Here is a snippet of his story published in his own words from Bigger Pockets website, "Quick story about my dad……He was very conservative with money, and hated debt. Because of this we always lived extremely frugal and this is how I was raised. He would always harp on me about money and how I was abusing it, buying stuff at the rate that I was. One day many years ago we were on a road trip together. Over the course of 30 minutes of driving, he watched me buy a home over the phone, and then sell it over the phone immediately to someone else for a profit that rivaled many middle class wages back in the early 90's. I'm glad he witnessed that deal come together because he never said another word about money to me after that day…."
Sean's story and others' have a common denominator. That person decided they want to go higher and live better—freer—that how they were currently living. They got a vision of what they wanted their life to look like. They made a plan and, gradually one baby step at a time, they became wealthy and free to live the way they only dreamed about living before.
Another rags to riches story from the publication Bigger Pockets caught my attention too: Here is Brian Burke's story in his own words… "Brian Burke , Santa Rose, CA
"I first became interested in real estate when I was in high school and my parent's house fell into foreclosure. I figured there must be an opportunity somehow to buy real estate at a discount and make a profit. I didn't have any money so it was more of an idea than a business." Brian was starting his family in his early 20s just barely making it financially.
"Around that time my mother had no place to live and found her way to our couch along with my two much younger sisters. That just wasn't going to work, so I managed to buy a cheap mobile home with no money down so I could rent it to her and get her out of our apartment… but I was now even poorer than when I started.
Next, I bought a fixer by buying subject to the existing financing and using credit cards for the rest…flipped it and made a very (very) small profit, and thus my business was launched." Brian used some private lenders at first and graduated to better financing and ended up buying over $200 million dollars in real estate.
If you have a dream for how you want to live and the things you want to do for your loved ones and others, WHAT YOUR MIND CAN CONCIEVE, YOU CAN ACHIEVE.
(Jo) You're on Real Estate Mortgage Shoppe. I'm Jo Garner your host, mortgage loan officer. You can connect with me at www.JoGarner.com or call me at (901) 482-0354. When we come back, we will be hearing from John Lawhon of Lawhon Landscaping with some great fall season tips on what you need to plant and prune now to enjoy the outside our your home. Call us in the studio while we are live today at (901) 535-9732.
_____________________________________________________________________
2nd segment after 9:15 break:
Our Look Back Memphis Trivia Contest is brought to you by notable Memphis historian, Jimmy Ogle. Jimmy Ogle offers free historic walking tours downtown in the spring and fall. For information about Jimmy Ogle, go to www.JimmyOgle.com . The Look Back Memphis Trivia Contest is sponsored by John and Jennifer Lawhon of Lawhon Landscape (901) 754-7474 the Lawhon's can help you plan your landscaping if you have a BIG, BIG project or a smaller project . The Lawhons are giving away a $25 gift card to the first person with the correct trivia answer. If you know the answer to our trivia question, call us at 901 535 WREC 901 535-9732.
Garner # 142 * 10/27/18
Beale Street Brass Notes Walk of Fame
Question: I am a part of a recognition program on a famous street in Downtown Memphis. Who am I?
Hint: I was begun by John Elkington in 1983.
Hint: I have over 160 members now.
Final Hint: My latest inductee in Jimmy Ogle!
Answer: Beale Street Brass Note Walk of Fame. On the page facing chapter one of Beale Black & Blue is a 1973 photo of Nat D. Williams standing in front of the rubble which was once the Palace Theater. The photo sums up the sense of utter despondence in the community over the ravages of the urban renewal program on Beale Street. Not only buildings were gone, but also a sense of place and of pride. The earliest, failed efforts at redeveloping Beale gave every reason to believe it was gone forever.
The key to successful redevelopment was envisioning a new incarnation with both amenities and attractions and connections to the proud past. John Elkington's idea with the Beale Street Brass Note Walk of Fame was to offer a tangible embodiment of the many talented people who had put Memphis music and Beale Street on the world map. The Beale Street Brass Note Walk of Fame honors the musicians, composers, disc jockeys, promoters, and music supporters who have contributed to the unique heritage of Beale Street and are celebrated in the concrete sidewalks in the State of Tennessee # 1 entertainment district. On November 2, Jimmy Ogle will be installed at the next Brass Note on Beale Street. Go to bealestreet.com for the brief biographies on the honorees.
_____________________________________________________________________
Jimmy Ogle Tours
Jimmy Ogle gives free walking tours on the sidewalks and parks in Downtown Memphis during the year with the next being the Court Square & Surrroundings Tour at 11:45 a.m. on Tuesday, October 30 (meet at the Orpheum Theatre, Main & Beale). Go to JimmyOgle.com.
_____________________________________________________________________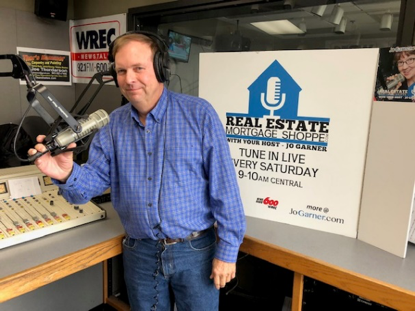 TOPICS COVERED BY JOHN LAWHON-LAWHON LANDSCAPE
1. What kind of specific landscaping activities are best this fall season?
A. Fall is a great time to transplant, plant and dig up bulbs. Pruning of shrubs and trees is best done around February in the Memphis area.
2. What are the reasons that using a professional landscape design and installer can be less expensive in the long run?
A. It is very expensive to have to plant and uproot and replant again. A professional landscape designer can install the right plants in the right spot that will grow to a perfect size for the purpose and where it is planted.
3. Talk about some effective ways a home seller can get some great curb appeal to help him sell his house even if he is on a budget?
Trimming up and mulching around your home to create a neat and clean appearance.
4. What can you plant in the fall? Fall is the best time
5. Talk about your service to handle drainage and irrigation
6. Talk about your lawn spray service
7. Share some stories of your clients who used you to get a good result
_____________________________________________________________________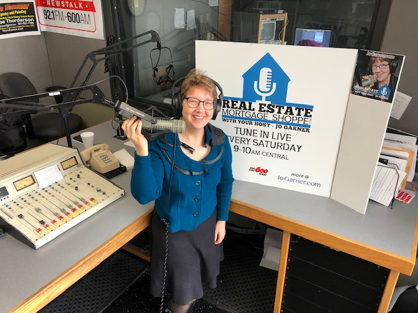 TOPICS COVERED BY JO GARNER, MORTGAGE LOAN OFFICER
1. What are the four most important steps to take before embarking on your real estate buying and mortgage financing journey?
2. The first step is knowing what kind of life would bring happiness to you and your loved ones. Describe it in detail in writing and by saying it out loud every time you read it.
3. The second step is to taking action. Take a couple of hours on a cold, rainy weekend to go through your bank statements and other digital records that show you what money comes into your accounts and where your money is going when it is spent. Know how much you make, how much you spend. Know what you need to prune in your budget and what you can afford on a house payment and down payment
4. The third step is to seek wise advice from trusted financial advisors. Then put on your team a reputable realtor who can help you find a real estate property to purchase that meets your needs. You will need a good mortgage loan officer committed to stay with you on the journey—and I would like to sign up for the privilege of being your mortgage loan officer. Let's talk about your plan. Let's look at the mortgage programs that can help you reap a nice harvest over time for the direction you want to go.
5. The fourth step is the ACTION STEPS. Prepare and apply for your real estate mortgage financing. Go look for the right homes. Make offers. Buy your home…. Buy another one and another one over time.
6. What are some strategies your mortgage clients have used to buy a their homes?
A. Using first-time homebuyer down payment assistance products. In a survey of people who indicated they needed down payment assistance to purchase a home, said that they believed the minimum down payment to buy a home was 20% of the sales price. The good news is that you can get into a home for zero to 5% down payment or less. In the City of Memphis and Shelby County TN area there are several down payment assistance programs, and some of the them don't even require that you be a first-time homebuyer.
If you are listening to Real Estate Mortgage Shoppe outside the Memphis area, I can still help you find some down payment assistance in your city and state. Call me at (901) 482-0354 and let's talk about your plans.
I have found that Rob Chrane at the Down Payment Resource Center can find down payment assistance for you in just about any city and state. The link to Down Payment Resource Center is https://downpaymentresource.com/about/leadership/ You can find this link on the blog post for this show on Monday at www.JoGarner.com under Mortgage Loans Blog tab.
B. The Urban Institute came out with their survey recently showing that 21 million people under 40 can buy a house right now. Eighty percent of these people have the income to purchase a median priced home but sixty-five percent of them believe they have to have 15% down payment or more. They could own their own home and be already building toward their wealth harvest, but are held back by their own mistaken beliefs.
C. Some first-time homebuyers are held back because they want to buy their dream home right off the bat, not realizing they could start with a smaller home that they can improve and modify and sell or rent to someone else later and gradually buy up to what they really want from a home
D. Some buyers are afraid to buy a home because they don't want to feel stuck. Let's talk! We can put in place multiple exit strategies that can help you profit in just about any market. Call me at (901) 482-0354 or email me at Jo@JoGarner.com .
7. What are some ways you have seen your own clients prosper over the years buying real estate?
A. The clients I know that have managed to get their real estate to yield them a harvest have purchased their own home and kept it repaired, and paid the mortgage down and kept other debt low also. Getting the mortgage paid off early is a celebration day for homeowners. You immediately give yourself a raise when you don't have to pay the mortgage payment anymore!
B. The most common calls I am getting from former customers and new customers now are to compare the advantage of refinancing the first mortgage loan on a cash out refinance so that the new mortgage pays off the old mortgage and also pays off fifteen thousand to forty thousand or so in rising variable rate lines of credit and credit cards. The result is one fixed rate mortgage to avoid the higher variable rates on the other debt.
Sammy and Serena Simmons (not their real names) called and we compared refinancing their first mortgage of about $100,000 and including $40,000 from their 2nd lien Home Equity Line of Credit and a few more other credit cards with double digit interest rates. Knowing the Federal Reserve's plan to continue to raise the Fed rate up again this year in 2018 and several times in 2019 caused the Simmons to realize like a sudden chill, that they needed to protect their pocketbooks by getting all of their debt under the fixed rate mortgage program.
The Simmons new first mortgage had a little bit higher interest rate than the old had, but the thousands of dollars they would save by no longer paying double digit interest rates on the credit cards and keeping it all on a fixed rate instead of allowing the interest rates to continue to rise, allowed them to stay on budget with a sweet peace of mind.
8. Share about other clients I have seen make their real estate bring them a profitable harvest.
I remember so many clients—some single, some married, some women and some men who have decided to move forward in life to get to a place of freedom where they do not have to work a job and still have the nicer things in life. The quote from Jerry Rice comes to mind, "Today I will do what others won't so tomorrow I can achieve what others can't."
Over the years my clients who have made their real estate work for them are those who started by buying their own house. Then they bought a second home and a third and fourth and begin building their real estate income machine. Each client's story is different, just like YOUR story will be different.
Let's talk about your plans to do some planting and pruning to prosper with your real estate. Call me at (901) 482-0354 or email me at Jo@JoGarner.com You can subscribe to the weekly Real Estate Mortgage Shoppe podcasts with show notes at www.JoGarner.com
_____________________________________________________________________
REAL ESTATE TIP OF THE WEEK
(John Lawhon shares a real estate related money-saving or time-saving tip):
_____________________________________________________________________
ANNOUNCEMENTS
Talk Shoppe offers free networking & education to anyone interested in real estate or in business. Talk Shoppe meets every Wednesday 9A-10A CT at Pinot's Palette 8225 Dexter Rd Cordova, TN. This Wednesday October 31st, 2018 Talk Shoppe presents: The Mastermind Principle: based on the book Think and Grow Rich by Napoleon Hill.
Thank you to Talk Shoppe's supporters like Taylor Eason, Talk Shoppe's videographer and social media guy. www.CTaylorEason.com.
Thank you to Sherri Motes, radio talk show personality, author and speaker and social media trainer for showing our Talk Shoppe advertisers how to effectively promote their businesses on today's changing internet platforms. Contact Sherri at www.comeintoyourown.com
3. Talk Shoppe invites you to be a part of something positive for our Memphis youth through Neighborhood Christian Center. Donate a gift card with a value of $25 and up for the "Old Bag Auction" November 14th, 2018 at Pinots Palette 8225 Dexter Rd Cordova, TN Call Lynn McDonald at 901 849-7101 (901) 849 7101 for more information on how to donate. Attend the auction and join us for the fun of bidding and helping in a great cause.
4. Subscribe at www.JoGarner.com and you can get our weekly blog posts with podcasts conveniently in your inbox.
5. Real Estate Mortgage Shoppe reminds you to MAKE YOUR PLAN. LET'S WORK YOUR PLAN. IF THE DEAL WORKS FOR YOU TODAY, DO IT TODAY.
SPECIAL NOTE: REAL ESTATE MORTGAGE SHOPPE RECOMMENDS THAT YOU CONSULT WITH A FINANCIAL, LEGAL OR OTHER CERTIFIED, LICENSED PROFESSIONAL BEFORE ACTING OR INVESTING ON ANYTHING YOU HEAR OR SEE FROM THE CONTENT ON THIS SHOW OR BLOG POSTS. THE INFORMATION WE SHARE ON REAL ESTATE MORTGAGE SHOPPE IS GENERAL IN NATURE MEANT FOR GENERAL EDUCATIONAL PURPOSES ONLY. ALL EXAMPLES GIVEN FOR ILLUSTRATION PURPOSES ON REAL ESTATE MORTGAGE SHOPPE USE FICTIONAL CHARACTERS AND DO NOT REFLECT REAL PEOPLE OR ACTUAL DETAILS IN ANY OF THE SITUATIONS.
_____________________________________________________________________
QUOTE CORNER:
Jerry Rice "Today I will do what others won't, so tomorrow I can accomplish what others can't"
Christopher Reeve "So many of our dreams at first seem impossible, then they seem improbable, and then, when we summon the will, they soon become inevitable."
_____________________________________________________________________
REJOINDERS:
1. Wis Laughlin, Business and Tax Attorney https://wislaughlin.com/
2. Terri Murphy, Author, Speaker www.MurphyOnRealEstate.com
3. Don Hutson, National Speaker and best-selling author www.DonHutson.com
Transitional Music: "The Magic Garden" by the 5th Dimension; "Wildwood Weed" Jim Stafford;
"Where The Green Grass Grows" by Tim McGraw; "Memphis" by Johnny Rivers for Look Back Memphis Trivia Contest
_____________________________________________________________________
ABOUT JOHN LAWHON OF LAWHON LANDSCAPING DESIGN: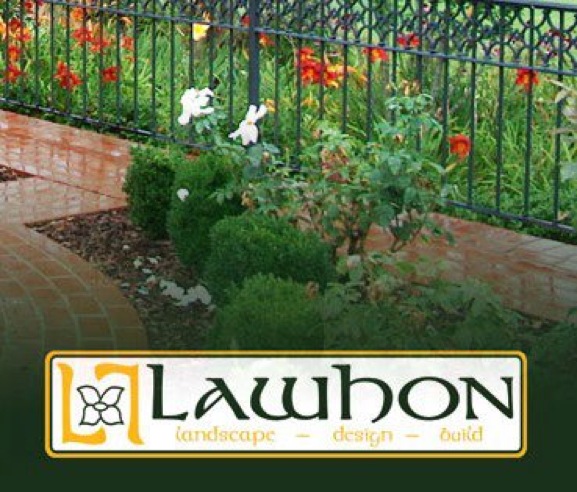 Call: (901) 754-7474
Beautiful gardens begin with thoughtful design. The staff of Lawhon Landscape Design includes professionals with degrees in Landscape Architecture, Plant Pathology, Studio Art, and Agronomy. Our designers and plant professionals create outdoor living spaces with your lifestyle in mind.
Our many years of experience in design, installing, and maintaining Mid-South landscapes make us uniquely qualified to create gardens that are both beautiful and practical to maintain.
A Family Business
Our business was started in 1958 by Rex and Beth Lawhon and was one of the first weed control companies in the Southeast. Over the years, we have kept our client list small and personal in order to serve the gardens of Memphis with the best in lawn and shrub care. The high quality of our work has paid off over the years by the many repeat customers we have – both residential and commercial. We follow the philosophy of doing it right the first time. We hope that you will give us the opportunity to serve your garden needs as well.
In 1985, we expanded our family company by offering a complete design build landscape service. John Lawhon, with a degree in Landscape Architecture, offers complete landscape designs for every budget as well as outstanding plant installation services. In order to help maintain your landscape, we offer complete irrigation system installation. We have everything you need to make your home more beautiful than ever.
_____________________________________________________________________
ABOUT JO GARNER-MORTGAGE LOAN OFFICER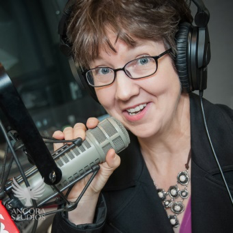 WHAT DO YOU WANT TO ACCOMPLISH WITH YOUR MORTGAGE?
www.JoGarner.com (901) 482 0354 jo@jogarner.com twitter @jogarner NMLS# 757308
"Whatever YOUR personal priorities are, my job is to help you get the mortgage terms that will give you bragging rights when you talk about it and help you score on hitting your goals ."
As a mortgage loan officer, my job is to help you get to the benefits you want from your financing terms. What is most important to you? I can help you find the financing terms that will help you get to what you want. What is your comfort level on a house payment? How much are you comfortable paying down,? What type of financing do you need to get the house you want to buy or refinance?
Different clients have different priorities in life—some are buying their first home with very little down payment funds. Some are recovering from medical challenges, divorces or preparing to send children to college and some are embarking on a long term goal of buying properties to build rental income."
Jo Garner is a mortgage officer with extensive knowledge in tailoring mortgages to her customers who are refinancing or purchasing homes all over the country. She offers conventional, FHA, VA or other loan programs for refinancing and purchases.
Jo can help you look at rent vs buy, when it makes sense to refinance, how to get the best deal on your home purchase financing.
Jo Garner has been in the real estate/financing business for over 20 years. She got her start in Portland, Maine where she first began her real estate career. She received her real estate education from the University of Southern Maine and was personally mentored in San Diego, California by Robert G. Allen, author of Nothing Down, Creating Wealth and The Challenge.
On moving back to West Tennessee in 1987, she went into business buying and selling discounted owner-financed notes secured on real estate. In 1990 Jo went to work for a residential mortgage company and has been a mortgage loan officer for over 20 years. Her goal is to offer excellent, affordable service to her customers, tailoring the loan programs to the specific needs of her clients.
In addition to her work in the mortgage field, Jo Garner is the primary sponsor and founder of Talk Shoppe in Memphis. www.TalkShoppe.com She was also the editor of Power Shoppe, a free weekly e-zine designed for real estate professionals and others indirectly connected to the real estate industry and currently publishes on her blog www.JoGarner.com