YOUR REAL ESTATE APPRAISAL-THE DO'S AND DON'TS TO AVOID COMPLICATIONS & EXTRA COSTS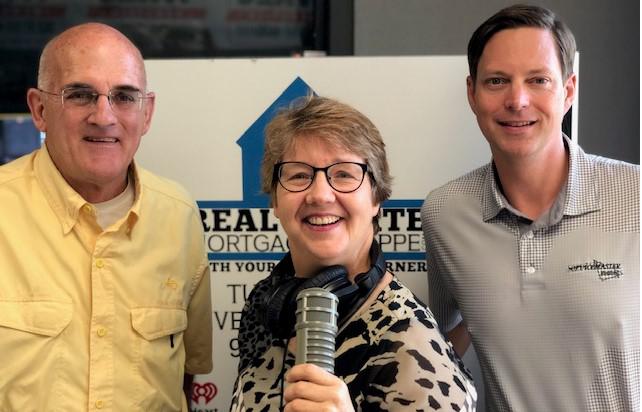 GOOD MORNING FROM REAL ESTATE MORTGAGE SHOPPE!
We will be sharing with you some do's and don'ts when it comes to your real estate appraisal that can save you some complications and some money too. Tom will be offering his wisdom from his 40+ years experience as an appraiser in the Greater Memphis area. I will be sharing some mortgage stories from my realtors and customers who found their way around some appraisal snags that almost sank their real estate.
What do YOU want to accomplish from YOUR mortgage? Let's stay connected! Subscribe for Real Estate Mortgage Shoppe weekly podcasts with show notes at www.JoGarner.com (901) 482-0354 Jo@JoGarner.com
To Your Success,
Jo Garner, Mortgage Loan Officer NMLS# 757308 (901) 482-0354 Jo@JoGarner.com
Good morning, Memphis! Welcome to our internet listeners and podcast listeners across the 50 states! You're on Real Estate Mortgage Shoppe. I'm your host, Jo Garner, Mortgage Loan Officer. You can connect with me at www.JoGarner.com. Our general topic today, September 21st, 2019, is YOUR REAL ESTATE APPRAISAL-THE DO'S AND DON'TS TO AVOID COMPLICATIONS & EXTRA COSTS. Subscribe to get Real Estate Mortgage Shoppe weekly podcasts with show notes at www.JoGarner.com
________________________________________________________________________________________________

INTRODUCING TOM KING, BILL KING APPRAISAL COMPANY-
Tom King of Bill King Appraisal Company is in the co-host chair this morning. Tom, after over 40 years appraising homes in the Greater Memphis area, I believe you have a few helpful tips you can share with our audience today when it comes to their appraisal. Take a moment to introduce yourself to any of our new listeners and tell us about the types of appraisals you do for your customers. (Tom introduces himself and talks about the type appraisals he does for his customers)
THE MORTGAGE PROCESS-PROCEDURE, MOVING PARTS, AND PROFESSIONALS
(Jo) For over 25 years as a mortgage loan officer, I have joined hands with people buying homes or refinancing their homes. The real estate mortgage process is a procedure with a plethora of moving parts and professionals. Your real estate transaction, at some points are in the hands of people like the, mortgage loan officer, the mortgage underwriter, the realtor, the appraiser, the home inspector, the title company, the insurance professionals and several more.
Pick these professionals carefully. Make sure they are wise and reputable in their area of expertise. Then listen to them and learn from their experience. The day you go to your real estate closing, you can celebrate with bragging rights.
TISHA TRAINOR'S STORY-(divorced, single parent )
I remember a divorced, single mother we will call Tisha Trainor. For a long time since the divorce was final, Tisha struggled with trying provide the emotional support and quality life her young children deserved. But Tisha was only one person. Top priority for her was to own her own home in a safe, comfortable neighborhood so her children could have a pet and play in the back yard.
Tisha searched and made offers to purchase homes during her few free moments over the course of a long summer, but every time, someone already had a contract on the house she
liked or someone beat her offer during a bidding war. Her realtor advised that she stay at the search and not be tempted to offer more than she could comfortably pay for a home.
Feeling exhausted and discouraged, Tisha made yet another offer on a house she really liked. She had to remind herself not to get too excited while waiting to hear if the seller would accept her offer. Her offer was nothing spectacular since offering over the listing price would make it a challenge to afford the payment. The surprise call came. The seller had accepted Tish's offer.
At closing Tish and the agent and I were sitting on one side of the table. The seller just happened to be seated opposite us finishing his signatures on his part of the closing transaction. He looked up at Trish and reluctantly said, "By the way, your offer was NOT the highest offer I got for my house. There were higher offers, but YOUR offer was the surest offer." The seller went on to say, "My wife and I need to relocate out of the area really fast. We just wanted to make sure our house sold today with no delays."
I wonder how many times this happens between buyers and sellers? What do YOU want to accomplish with YOUR mortgage? MAKE YOUR PLAN. LET'S WORK YOUR PLAN. IF THE DEAL WORKS FOR YOU TODAY, LET'S DO IT TODAY. Connect with me at www.JoGarner.com. Email me at Jo@JoGarner.com or just call me at (901) 482-0354.
Do's and Don'ts On Your Appraisal
Tom, the home appraisal can make or break so many transactions. If you were advising someone who is selling their home, what are some do's and don'ts you can share these sellers?
(Tom has about 2-3 minutes to share some do's and don'ts to avoid complications and extra costs for sellers. Check your house inside and out for deferred maintenance items like missing shingles, peeling paint, rotted wood. You may want to remove permanent bars on the windows if the buyer of your home is getting an FHA loan. )
You're on Real Estate Mortgage Shoppe. I'm your host, Jo Garner, Mortgage Loan Officer. What do YOU want to accomplish with your mortgage? Make your plan. Let's work your plan if the deal works for you today, let's do it today. When we come back Tom King, appraiser with Bill King Appraisal Company will be sharing some more Do's and Don'ts with you when it comes to your real estate appraisal. See you back in just a moment.
TALK SHOPPE BUSINESS TIP FOR REAL ESTATE PROS—from Brett Carter, ServiceMaster by Cornerstone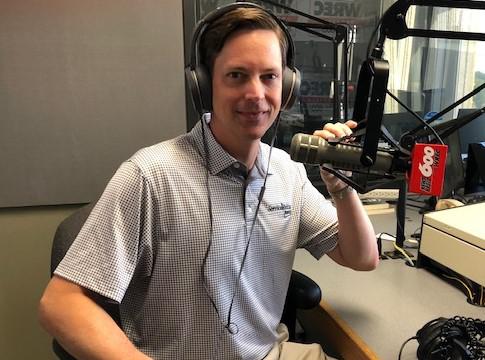 2nd segment after 9:15 advertising break – (producer to start the song "Taking Care of Business" by Bachman Turner Overdrive –but bring the volume down before the lyrics start) It's time to talk shop with Talk Shoppe's Business Tip For Real Estate Professionals. Talk Shoppe is a marketing company offering free education and networking to anyone interested in real estate or in business. Talk Shoppe is made possible by the financial support of its sponsors and advertisers. For more about Talk Shoppe, go to www.TalkShoppe.com (shoppe) For our Talk Shoppe Business Tip today we have Talk Shoppe location sponsor-Brett Carter of ServiceMaster by Cornerstone. Brett, you have been the business development manager for almost 7 years. ServiceMaster Cornerstone has been getting some positive testimonials at Talk Shoppe. You help homeowners and business owners restore their property contents when they are damaged by water, fire, mold, odor or biohazards. Brett Carter, I believe you have our Talk Shoppe Business Tip For Real Estate Pros….(Brett offers his tip)
QUESTIONS ANSWERED BY BRETT CARTER:
How is the best way to contact you?

Tell us a little more about some of the services you offer your clients?
______________________________________________________________________________________________________________
TOPICS COVERED BY TOM KING, BILL KING APPRAISAL COMPANY
What are some do's and don'ts you can offer home sellers when it comes to getting an appraisal?

What are some do's and don'ts when it comes to appraisals that you can offer home buyer's?

What are some do's and don'ts we can offer people who are getting an appraisal to refinance their existing home?

What advice do you have for people getting an appraisal on a home that will be purchased with cash and not a mortgage?

Talk about the firewall between home appraisers and mortgage

What can you do if the appraisal value comes in low?

Talk about some finished or partially finished spaces in homes that do not get full value for their square footage like the rest of the house—(example-finished or partially finished areas that are heated and cooled but separated from the main part of the house by unheated space)
____________________________________________________________

TOPICS COVERED BY JO GARNER, MORTGAGE LOAN OFFICER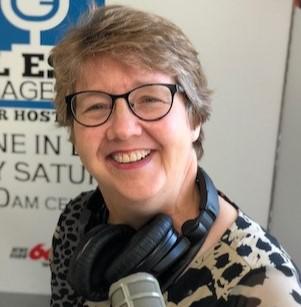 Some do's and don'ts from the mortgage office concerning your home appraisal
Don't overbuild for your neighborhood. On most mortgage programs the mortgage underwriters are looking for the value of house that are like your home in your neighborhood that have sold within the last 6 months to a year. If your house does not conform to the houses in proximity to it, it may not get a value far lower than the dollars you have spent fixing it up your home.

DO Make sure your home conforms to the homes in proximity to it. For example – story of the family who, instead of building a mother-in-law suite inside their home, they built a second full sized home on land on the same parcel as their current residence. No where for miles around was 2 separate houses built on the same. Some of my clients, have been able to convert the once fully equipped separate building into an elaborate workshop or hobby barn to solve the problem.

DO check for zoning restrictions and your neighborhood covenants and restrictions. Don't be like the family that spent thousands of dollars building a nice big room onto their home with a fireplace and other nice amenities only to discover that they accidentally built the addition over the top of a major utility easement. Oops! Time to tear down that part of the house when the utility trucks arrive.
DO check the neighborhood covenants and restrictions before buying your home. I knew a couple that purchased a in a nice condominium area for their retirement years several states away. When they arrived to move into the condo with their two very large dogs, they discovered that their two furry members of the family exceeded the limit on size for dogs in the condominium project. The answer for this couple was, regrettably, to sell their condo and resume the search for a retirement haven.
DO consider the ramifications of putting in your home an office or commercial space larger than 30% of your home's total square footage. If you ever wanted to sell or refinance and the appraisal shows that you more than 25% to 30% of your home is being used for commercial space, you could have some real challenges with financing. Same with land. Some loan products have a limit on how much an acreage they will allow you to include with your home. The appraisal states the amount of acreage too.
DO see if you can repair items that affect the structure, safety and sanitation of a home. Mortgage underwriters are under pressure from the agencies funding your loan to make sure these important type repairs are completed BEFORE closing. (There are some exceptions to this rule but check with your mortgage loan officer.)
Here are some of those important items you want to make sure you have repaired (If possible, BEFORE the appraiser comes out. If the appraiser lists repairs needed when he is doing his visit to your property, there may be a final inspection required by the mortgage underwriter so that the appraiser can verify that the repairs were done later after he was at the property.) These final inspections usually cost about $150 to $175 which is over and above the regular closing costs.
ITEMS TO REPAIR:
If there will be a full appraisal on the property you are financing, please inspect the subject property for repairs that may be required prior to closing by the appraiser. Some common required repairs are leaky roof, rotted wood, peeling paint, torn flooring, broken tile, non-functional plumbing, electrical or HVAC systems, drainage problems, holes in sheetrock, broken windows, foundational problems, termite damage, hazardous waste on property, etc.
If the property is in a flood zone, flood insurance will be required. Appraisal values are determined by the assigned appraiser. Comparable property sales over the last 6 months to a year on houses like the subject property in the subject property neighborhood are used to determine the official value used by the mortgage company. Government guidelines require the mortgage company to order an appraisal and have the appraiser to be assigned to the property by a third-party, government approved order agency separate from the mortgage company.
The mortgage company must order the appraisal from the approved agency. Appraisals from other mortgage companies and appraisals ordered by anyone else, are not qualified to be used under current loan regulations.
Appraisal fees are not refundable.
(If you are refinancing, make sure your home has not been listed within the last 6 months. The appraiser will notate the recent listing on the market in the appraisal, which could delay or prevent your closing on your home. )
Don't underestimate the power of the first impression. Even though real estate appraisals are touted to be a science and not an art, I beg to differ. Best practice, if you are about to get your home appraised, is to clean it up and declutter it first. Cleaning and decluttering home stagers say brings about an 800% return on your investment. And don't forget your front and back lawns. If the outside of your home is unkempt or neglected, buyer's won't come closer than the curb to see your home.
REAL ESTATE TIP OF THE WEEK (Brett Carter shares a real estate related money-saving or time-saving tip):
ANNOUNCEMENTS:
Talk Shoppe offers free networking & education to anyone interested in real estate or in business. Talk Shoppe meets every Wednesday 9A-10A CT at ServiceMaster by Cornerstone 9575 Macon Rd Cordova TN 38016 (the corner of Big Orange and Macon Rd) This Wednesday 9A-10A Talk Shoppe presents "Meet and Greet-Come Equip, Engage and Empower Your Business" for more about Talk Shoppe, go to www.TalkShoppe.com
Talk Shoppe events are free thanks to supporters like Trevor Day of River Surge Productions. Trevor does live streaming video for events and videography for weddings. Contact Trevor Day at www.RiverSurgeProductions.com
Talk Shoppe events are free thanks to supporters like Nita Black of www.901Elearn.com Nita can show you how to share your knowledge to teach others and make money doing it.
4. Subscribe at www.JoGarner.com and you can get our weekly blog posts with podcasts conveniently in your inbox.
5. Real Estate Mortgage Shoppe reminds you to MAKE YOUR PLAN. LET'S WORK YOUR PLAN. IF THE DEAL WORKS FOR YOU TODAY, DO IT TODAY.
SPECIAL NOTE: REAL ESTATE MORTGAGE SHOPPE RECOMMENDS THAT YOU CONSULT WITH A FINANCIAL, LEGAL OR OTHER CERTIFIED, LICENSED PROFESSIONAL BEFORE ACTING OR INVESTING ON ANYTHING YOU HEAR OR SEE FROM THE CONTENT ON THIS SHOW OR BLOG POSTS. THE INFORMATION WE SHARE ON REAL ESTATE MORTGAGE SHOPPE IS GENERAL IN NATURE MEANT FOR GENERAL EDUCATIONAL PURPOSES ONLY. ALL EXAMPLES GIVEN FOR ILLUSTRATION PURPOSES ON REAL ESTATE MORTGAGE SHOPPE AND ARE BASED ON TRUE STORIES BUT WE USE FICTIONAL CHARACTERS AND DO NOT DIRECTLY REFLECT REAL PEOPLE OR EXACT DETAILS IN ANY OF THE SITUATIONS.
QUOTE CORNER:
Benjamin Franklin "An investment in knowledge pays the best interest."
____________________________________________________________________________________
REJOINDERS:
Brandon Thompson, Home Inspector with HomeTeam Home Inspections (901) 848-2388

Lynn and Troy McDonald of Erin McDonald Insurance Agency (901) 849-7101

Jana Cardona, Executive Director of Business Network International for West TN and North Mississippi (helping you build your business by referrals) www.bnimidsouth.com
Transitional Music: Elvis Presley   "Money Honey;"  Barrett Strong "Money-That's What I Want);"    "Money Changes Everything"  Cyndi Lauper; "Taking Care of Business" by Bachman Turner Overdrive for the Talk Shoppe Business Tip For Real Estate Pros
________________________________________________________________________
ABOUT BRETT CARTER, SERVICEMASTER BY CORNERSTONE
9575 Macon Rd Cordova, TN 38016
(901) 624-9200
Business Development Manager
December 2012 to present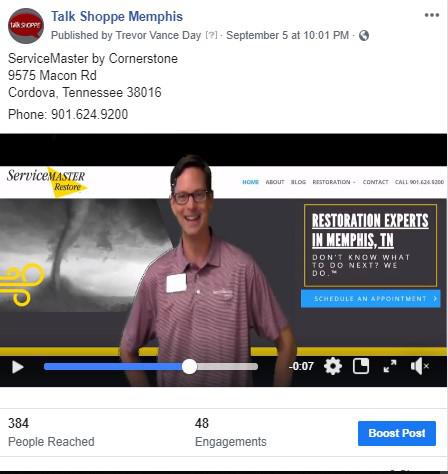 ServiceMaster by Cornerstone is an independently owned and operated franchise of ServiceMaster Restore. We restore residential and commercial properties and their contents when they are damaged by catastrophes resulting from water, fire, mold, odor or biohazards.
ABOUT TOM KING, APPRAISER WITH BILL KING COMPANY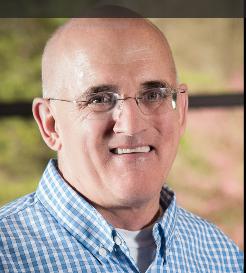 (901) 487-6989
Tom is a well- respected and sought after appraiser in Memphis, Tennessee.  He is a second generation appraiser with 40 years experience.  He has been elected to the Memphis Area Association of Realtors Board of Directors three times.  
Tom is a certified residential appraiser in Tennessee.  He have appraised over 20,000 homes in his career.  A graduate from the University of Tennessee with a degree in real estate, Tom is also a Certified Relocation Professional (CRP).  Tom also has vast experience in dealing with the county and state boards of equalization and in valuations of property for tax appeal purposes. (901) 487-6989
ABOUT JO GARNER-MORTGAGE LOAN OFFICER:
WHAT DO YOU WANT TO ACCOMPLISH WITH YOUR MORTGAGE?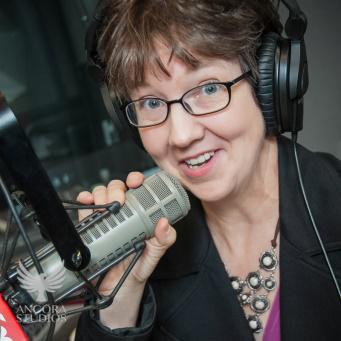 www.JoGarner.com (901) 482 0354 jo@jogarner.com twitter @jogarner NMLS# 757308
"Whatever YOUR personal priorities are, my job is to help you get the mortgage terms that will give you bragging rights when you talk about it and help you score on hitting your goals ."
As a mortgage loan officer, my job is to help you get to the benefits you want from your financing terms. What is most important to you? I can help you find the financing terms that will help you get to what you want. What is your comfort level on a house payment? How much are you comfortable paying down,? What type of financing do you need to get the house you want to buy or refinance?
Different clients have different priorities in life—some are buying their first home with very little down payment funds. Some are recovering from medical challenges, divorces or preparing to send children to college and some are embarking on a long term goal of buying properties to build rental income."
Jo Garner is a mortgage officer with extensive knowledge in tailoring mortgages to her customers who are refinancing or purchasing homes all over the country. She offers conventional, FHA, VA or other loan programs for refinancing and purchases.
Jo can help you look at rent vs buy, when it makes sense to refinance, how to get the best deal on your home purchase financing.
Jo Garner has been in the real estate/financing business for over 25 years.  She got her start in Portland, Maine where she first began her real estate career. She received her real estate education from the University of Southern Maine  and was personally mentored in San Diego, California  by Robert G. Allen, author of Nothing Down, Creating Wealth and The Challenge.
On moving back to West Tennessee in 1987, she went into business buying and selling discounted owner-financed notes secured on real estate.  In 1990 Jo went to work for a residential mortgage company and has been a mortgage loan officer for over 25 years.  Her goal is to offer excellent, affordable service to her customers, tailoring the loan programs to the specific needs of her clients. 
In addition to her work in the mortgage field, Jo Garner  is the primary sponsor and founder of Talk Shoppe in Memphis. www.TalkShoppe.com Jo Garner also host the radio show Real Estate Mortgage Shoppe airing on News Radio AM 600 WREC and iHeart Radio with podcasts and show notes published on www.JoGarner.com