Waiting for that celebration day when you close your house, but you are having trouble getting their? No worries! We have a checklist just for you! Here at Real Estate Mortgage Shoppe, Joe Rojas of Quality Title Group, LLC will be sharing some very important actions that you need to check before you are ready to close.  As the mortgage professional, Jo Garner will be pointing out some details you need to attend to during the mortgage process so that you can celebrate with abandon on the day of closing.  Cheers to YOUR closing! A toast to YOUR celebration day!
Jo Garner, Mortgage Loan Officer and  Host of Real Estate Mortgage Shoppe www.JoGarner.com  (901) 482-0354 jo@jogarner.com
______________________________________________________________________________
Hello, Memphis! Welcome to our internet listeners and podcast listeners across the 50 states! You're on Real Estate Mortgage Shoppe. I'm your host, Jo Garner, Mortgage Loan Officer. You can connect with me at www.JoGarner.com. Our general topic is "REAL ESTATE CLOSING CHECKLIST- GETTING TO YOUR CELEBRATION DAY!" This episode of Real Estate Mortgage Shoppe was brought to you by Joe Rojas of Quality Title Group, LLC.  
The Worst Financial Day of Your Life?
Picture this. You and your spouse finally got your offer accepted for your dream home, but you have to complete the closing by the end of the day or the foreclosure action begins for the seller which could prevent you from ever closing on that house. Since you are the only one on the loan and title, your spouse leaves the country, knowing that you have the real estate closing handled.  Did you know that in Tennessee and many other states, if you are buying or refinancing a primary residence, your spouse is required to sign a few required documents even if he or she is not on the title or the loan?  But how are you going to complete your real estate closing?  Your spouse is out of the country!  Could this become one of the worst days or your life?  You have some options.
Checklist for Real Estate Closing & Mortgage Process
Today Joe Rojas of Quality Title Group, LLC will be sharing some very important actions that you need to check before you are ready to close.  As the mortgage professional, I will be pointing out some details you need to attend to during the mortgage process so that you can celebrate with abandon on the day of closing.  
Joe Rojas, Quality Title Group, LLC
Joe Rojas of Quality Title Group, LLC in Memphis, TN is back in the Real Estate Mortgage Shoppe studio.   Joe, you have been in the title business for almost 20 years. You have taken good care of a number of my mortgage customers.  Tell our listening audience a little bit about you and about Quality Title Group, LLC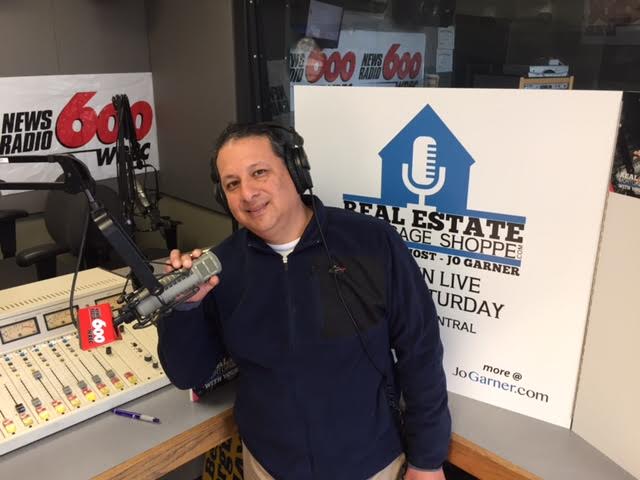 Mortgage Market News
Lenders and borrowers were celebrating with their confetti and party horns out yesterday afternoon.  Mortgage rates have been inching up for several days. But this week mortgage rates settled back to the lowest they have been in 2017.  

30YR FIXED – 4.125-4.25%; FHA/VA – 3.75-4.25%; 15 YEAR FIXED – 3.375-3.5%.  

The rates haven't changed as much as the price on these rates.  For instance if you were looking at one  rate last week at one price. Then this week you might pay a few hundred dollars less for that same rate. Nothing like some bragging rights to go along with one of the biggest investments you make in your life.   If you're ready to take some action to at least see how new mortgage terms can change your life for the better, call me and let's take a spin on my calculator.  But you have to call me personally so I can work with you personally.   After today's show, you can reach me at (901) 482-0354 or email me at Jo@JoGarner.com .  Better still, you can call us while we are live in the studio at (901) 535-9732.  
Specific Power of Attorney
Jo: I had a client the other day who was refinancing and pulling some cash out to pay back a family member who had helped him buy an investment property  The family member was not going to be on the loan but was still on title to the property with my borrower and wanted to remain on title.  When the borrower and I were talking a few days before the closing, I asked him what day the other title holder would be in town.  My borrower jumped in, "I thought I was the only one that needed sign! What happens if the other property owner can't make it to Memphis?"
My borrower did not realize that this family member would need to sign 4 or 5 required documents during the loan closing just because he was still on title, even though he was not on the loan.   Good thing we reviewed the checklist and arranged the for other title holder to attend the closing!  Even if this out of state family member was able to drive to Memphis to sign the few required documents, if he had not been able to come, we could have drafted a specific power of attorney document and allowed my client to legally sign for both title holders.  But the family member did come and enjoyed some time with loved ones.  No worries!  But check the check list!  The need for the Specific Power of Attorney is especially important for when one spouse is not
 The real estate loan process is heavily regulated these days.  Just like in the story I told you earlier in the show.  If you are married and you are buying or refinancing a primary residence, and your spouse is not on the loan and not on the title, your spouse still needs to sign 4 or 5 documents at closing or by using a notarized signed power of attorney—and both of you need to bring two forms of ID with one being a drivers license or other.  The closing agents need to make positive sure you are who you are and the other person IS your spouse and not someone else.  
I will be covering more important action items to cover during the loan process to ensure a fun celebration at your closing.  But for now, Joe Rojas, you have witnessed a few hundred real estate closings in your career.  What are some of the most important items on your checklist for your clients?  
QUESTIONS ANSWERED BY JOE ROJAS:
What are some common tips on your real estate closing checklist that can help a client enjoy a happy celebration on closing day?  
Know when you will need a specific power of attorney signed and notarized, giving the person you appoint permission to sign for you if you cannot attend the closing.   This needs to be done several days before the closing.  The lender will need to approve the wording on the specific attorney before allowing the borrower to use it.   

Many times the specific power of attorney is used when a spouse is out of town or unable to attend a closing where their signature is required.  Usually they create a specific power of attorney document and get it notarized stating that the other spouse has authority to sign for the other spouse.  

Other times the specific power of attorney is used is when someone in one area of the country is purchasing a property for someone in a different area of the country or out of the country.  Mortgage rules usually prohibit the specific power of attorney being used by a non-family for the purpose of getting cash out of a property with a refinance.

Remember that when you purchase a condo, your lender's pre-approval letter may say you qualify for $100,000 but if you did not tell them that you were buying a condo with a $200 to $600 per month condo association fee, that might mean you need to have the lender recalculate your income-to-debt ratios to include the association fee.   Once the amount of the association fee is added to the debt-to-income ratios, you may or may now qualify.
Also, when it comes to underwriting a loan on a condo, the lender is required to underwrite both the borrower and the condominium project to insure that both the borrower and the condo association are solvent and do not pose a high risk.
Don't forget to tell your lender about the 2

nd

lien Home Equity Line of Credit that does not have a balance owing on it.   A paid off equity line of credit secured on your house is still a lien even though nothing is owed on it.  Since there is no balance owing on it, this trade line can hide down in the credit report and not easily visible to a lender.   Getting the Home Equity Line closed and removed as  a lien or keeping the zero balance Equity Line open and having it subordinated back to 2

nd

position takes time.  If you have not tended to this early, it can delay your closing.  
2. What are some important and often overlooked pre-closing and closing details that need to be handled
The lender needs to order title work on your subject property as soon as possible.   If there are any liens showing on the property other than the one the new loan is  paying off, it has to be showing paid and released or subordinated back to a junior position behind the new first mortgage.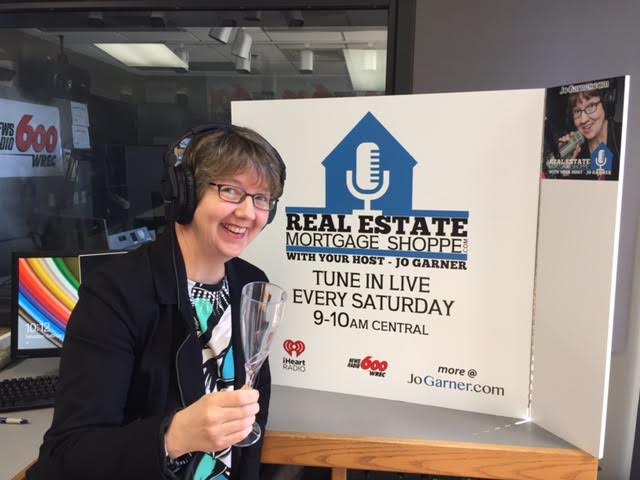 QUESTIONS ANSWERED BY JO GARNER:
What are some ways to make the mortgage process a happy experience?
MY CUSTOMERS ARE GREAT CUSTOMERS AND WOULD NEVER DO WHAT I AM ABOUT TO SHARE WITH YOU—BUT OVER THE YEARS THERE HAVE BEEN A FEW WHO WISH THEY HAD

NOT

DONE WHAT I AM ABOUT TO SHARE WITH YOU:

First:  Do NOT  go out and buy a car, open a credit card and please not  a 12- months-same-as-cash account before you close on your mortgage.  Underwriters and compliance officers check reports to see if you have done this right before you close.  You may make plenty of money but if the mortgage company, for whatever reason, can only count part of your income for qualifying, any new credit could cause a problem with your loan approval. A delayed closing or a canceled one means no celebration.     

Please do not move money from one account to the other during the loan process and especially not right before closing.  This will drive your mortgage officer crazy and can delay your loan closing.  It's common for the loan processor to ask your bank for an update on the account activity closer to closing.  If you said you had $10,000 in the account and now there is only $3000, you have got to show a paper trail on where the money went and that can take time.   My assistant Susan Belew remind our clients that, when it's time to go to closing, they must get a cashier's check directly from the account where we verified the amount of money they need to close.   You don't want to delay your closing, have to reschedule the moving company, and you don't want to have to explain to everyone why you can't close when scheduled because you decided to move money around at the last minute.
Joe Rojas comments that it is usually okay to use gift money from family as long as the source of the funds are documented.  If the gift funds are sent to the attorney or title office payable to the borrower AND the title company name, there are a few less steps to walk through on the verification of the source of funds.  
If you have a mortgage loan in process for refinancing your home or buying a home, please don't change jobs or quit your job without first telling the loan officer.   If you quit your job or, in some cases, if you change the method of how you are paid, like going from a guaranteed salary to commission only,  it can cause a delay….and will also drive your mortgage officer crazy.

If you no longer have the money you need to close, go ahead and tell your mortgage officer now and don't wait until closing.  This really happened a few years ago.  My assistant and I  could not figure out where our customer was going to get the money to close on his home.  He said he was saving it but, looking at his budget, we couldn't see how.  Into the 1

st

or 2

nd

week of the following month when he  was ready to close, he brought us his latest bank statement and, sure enough, he had saved the money to close.  Wow! But when the compliance person pulled a last minute check on his credit we discovered WHY he was able to save that much so fast….. he didn't pay his bills from the month before….. His credit score had plummeted over 100 points, so low we could no longer approve the loan.  

If there are repairs required on the house per the appraiser or the contract, settle quickly on who will pay for these repairs.  Sometimes repairs are required to be completed before the closing.   Complete them right away, because the lender will have to get the appraiser back out to make sure the repairs were done properly before the transaction can close.  In some specific cases, the lender will allow some or all of the repairs to be completed AFTER closing.
Getting your celebration day!
One of my favorite parts of my job as a mortgage loan officer is to attend my clients' real estate closings.   It's a celebration!  Over the last 25 years or so of being a mortgage loan officer, I've learned a few things about helping my clients enjoy a celebration at their closing when they work with me.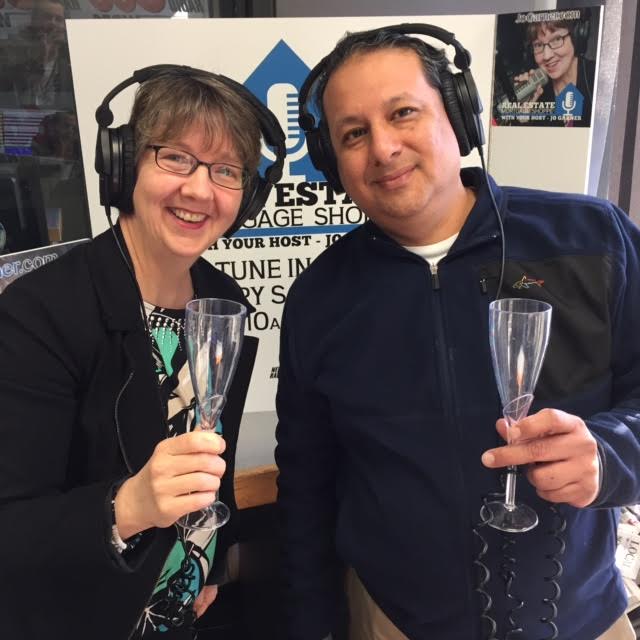 ______________________________________________________________________________
REAL ESTATE TIP OF THE WEEK
Joe Rojas reminds borrowers that the mortgage loan officer can be a great advocate for the borrower.  If the borrower knows something might pop on credit or funds to close or any other possible snafu in the mortgage process, it  is a good idea to disclose it to the loan officer.   Compliance reports, updated credit reports and other reports run right before closing will probably catch these snafus and delay your closing.  It is better to disclose what you know and have the loan officer check for ways to solve the difficulty.
______________________________________________________________________________ 
ANNOUNCEMENTS:   
Talk Shoppe offers free networking & education to anyone interested in real estate or in business. Talk Shoppe meets every Wednesday 9A-10A CT Nova Copy at 7251 Appling Farms Parkway Cordova, TN.  

 

This Wednesday March 1

st

, 2017 Talk Shoppe  presents:

Gina Davis, "Conversations on Customer Retention", Custom Growth Group LLC,

http://www.customgrowthgroup.com

, 901-270-7339 

The 2

nd

annual Redeemers Group Love Well 5k & Festival is coming up on Saturday, March 4th at the beautiful greenway along Humphrey's Blvd. This year the event benefits the Boys & Girls Club of Greater Memphis. There are so many ways that every one of us can love our city well: run, walk, volunteer, donate, fundraise, or be a vendor, but the time is drawing near! Choose one way to love our city well this coming March 4

th

. Go to lovewell5k.com and be sure to share the Love Well 5k & Festival event on facebook! Lovewell5k.com.

FOR THIS PODCAST OF REAL ESTATE MORTGAGE SHOPPE AND MORE, GO TO JOGARNER.COM

Real Estate Mortgage Shoppe reminds you that MAKE YOUR PLAN. LET'S WORK YOUR PLAN.  IF THE DEAL WORKS FOR YOU TODAY, DO IT TODAY.
______________________________________________________________________________
SPECIAL NOTE:  REAL ESTATE MORTGAGE SHOPPE  RECOMMENDS THAT YOU CONSULT WITH A FINANCIAL, LEGAL OR OTHER CERTIFIED, LICENSED PROFESSIONAL BEFORE ACTING OR INVESTING ON ANYTHING YOU HEAR OR SEE FROM THE CONTENT ON THIS SHOW OR BLOG POSTS. THE INFORMATION WE SHARE ON REAL ESTATE MORTGAGE SHOPPE IS GENERAL IN NATURE MEANT FOR GENERAL EDUCATIONAL PURPOSES ONLY.
______________________________________________________________________________
ABOUT JOE ROJAS, Quality Title Group, LLC  Memphis, TN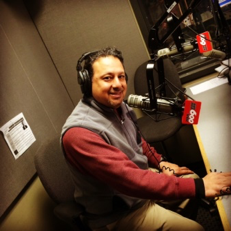 (901) 289-5821
Joe Rojas has been in the title company business for over 15 years and has assisted hundreds of clients have a smooth closing over the years.  
______________________________________________________________________________
ABOUT JO GARNER-MORTGAGE LOAN OFFICER:
Jo Garner, Mortgage Loan Officer
cell: (901) 482 0354
  Twitter: @jogarner
Jo describes her job description: "As a mortgage loan officer, my job is to give my client the benefits they want from their financing terms– listening to my client and determine what's of the most value to THEM–  What is their comfort level on a house payment, how much are they comfortable paying down, what type of financing do they need to get the house they want to buy or refinance. Different clients have different priorities in life—some are buying their first home with very little down payment funds.  Some are recovering from medical challenges, divorces or preparing to send children to college and some are embarking on a long term goal of buying properties to build rental income. Whatever their personal priorities are, my job is to put together a mortgage with comfortable terms that will help them achieve their goals."
Jo Garner is a mortgage officer with extensive knowledge in tailoring mortgages to her customers who are refinancing or purchasing homes all over the country.  She offers conventional, FHA, VA or other loan programs for refinancing and purchases.  
Jo can help you look at rent vs buy, when it makes sense to refinance, how to get the best deal on your home  purchase financing.   
Jo Garner  has been in the real estate/financing business for over 20 years.  She got her start in Portland, Maine where she first began her real estate career. She received her real estate education from the University of Southern Maine  and was personally mentored in San Diego, California  by Robert G. Allen, author of Nothing Down, Creating Wealth and The Challenge. 
On moving back to West Tennessee in 1987, she went into business buying and selling discounted owner-financed notes secured on real estate.  In 1990 Jo went to work for a residential mortgage company and has been a mortgage loan officer for over 20 years.  Her goal is to offer excellent, affordable service to her customers, tailoring the loan programs to the specific needs of her clients.  
In addition to her work in the mortgage field, Jo Garner  is the primary sponsor and founder of Talk Shoppe in Memphis. www.TalkShoppe.com  Jo is host of Real Estate Mortgage Shoppe  and currently publishes on her blog www.JoGarner.com