The real estate this market is moving fast—very fast. Buyers and sellers need to be ready to MOVE. Today on Real Estate Mortgage Shoppe Joe Rojas representative for Quality Title Group will be sharing with you some tips of simple things you can do to uncomplicate your closing. I will be sharing some best practices you can use when getting a mortgage to avoid costly delays.
Let's stay connected! Subscribe at www.JoGarner.com to get your weekly Real Estate Mortgage Shoppe podcasts with show notes . What do YOU want to accomplish with YOUR mortgage?
To Your Success,
Jo Garner, Mortgage Loan Officer NMLS #757308
(901) 482-0354 Jo@JoGarner.com

______________________________________________________________________
THE STARTING LINE
Good morning, Memphis! Welcome to our internet listeners and podcast listeners across the 50 states! You're on Real Estate Mortgage Shoppe. I'm your host, Jo Garner, Mortgage Loan Officer. You can connect with me at www.JoGarner.com. Our general topic is Your Real Estate Closing-The Fastest Way To The Finish Line. Subscribe to get our weekly blogposts with podcasts at www.JoGarner.com. Call us while we are live at (901) 535-9732 Today is April 27, 2019.
The real estate this market is moving fast—very fast. Buyers and sellers need to be ready to MOVE. Today on Real Estate Mortgage Shoppe Joe Rojas representative for Quality Title Group will be sharing with you some tips of simple things you can do to uncomplicate your closing. I will be sharing some best practices you can use when getting a mortgage to avoid costly delays.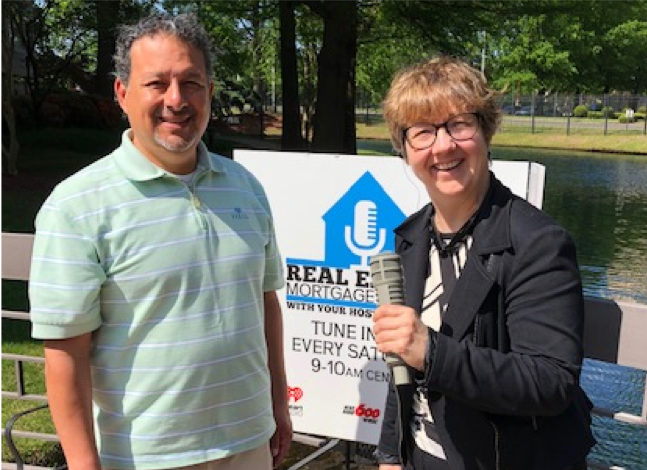 INTRODUCING JOE ROJAS, QUALITY TITLE GROUP
Sitting in the co-host chair today we have Joe Rojas, representative of Quality Title Group in Memphis. Joe has been involved with hundreds of real estate closing last 15 to 20 years. Joe even just the week my clients have complimented you on more than one closing. Take a moment and tell our audience a little about yourself and what Quality Title Group does for your clients. (Joe introduces himself and talks about what Quality Title Group does for his clients.)
FAST-PACED REAL ESTATE MARKET- A RACE TO WIN
(Jo) Have you ever noticed that when you are watching a race, whether it's cars zooming around a track or cross country runners racing over the terrain to be first across the finish line, the pros always know the way from start to the winner's tape? These same pros have the best for a pit crew or team support. Their team helps them get safely to the winner's circle without any costly mishaps.
My mortgage customers who have the biggest success when they buy a home are the ones who are prepared, know pretty much what they want and are ready to move without delay. The National Corelogic Rent Index reported from the year 2005 to 2018 renters have become 36% more cost-burdened than homeowners. Home owners have fared much better financially than renters.
YORK AND YVONNE YAGER'S STORY
York and Yvonne Yager (not their real names) had been renting. They told me when I was getting their mortgage preapproved the price range they wanted to buy and what they wanted for a maximum house payment and down payment. But just from the way they talked in the beginning, I knew they were going to get a shock when they stepped out into this lightening fast real estate market.
The Yagers wanted to take a couple of days to decide on houses that they liked before making an offer only to find time and time again that someone else's offer had been accepted and the house they liked was sold before they could make their move. "Every time we find a house we like, someone else buys it before we can make an offer," they complained.
After traipsing through so many different houses for several weeks, the Yagers didn't want to settle for anything less than what they truly wanted. Right before the Yagers were about to throw in the towel on their house hunting, they walked into the house they knew was THE ONE for them. Knowing competition would be stiff, they made their highest offer right then and there—and after a few hours of anticipation, their offer was accepted. In all caps their text to me read "WE GOT OUR HOUSE!!!!!"
Are you thinking about buying a house or selling your house –or BOTH? MAKE YOUR PLAN. LET'S WORK YOUR PLAN. IF THE DEAL WORKS FOR YOU TODAY, LET'S DO IT TODAY. Connect with me at www.JoGarner.com. Email me at Jo@JoGarner.com or just call me at (901) 482-0354.
JOE ROJAS SHARES TIPS AND TRENDS SEEN IN RECENT REAL ESTATE MARKET
Joe Rojas of Quality Title Group, you have been working with so many people at their real estate closings.
1. What trends are you seeing for buyers and sellers in the real estate market from the title company viewpoint?
2. Give an example of what can happen with a real estate closing for someone who is not prepared and informed compared to someone who IS prepared and informed.
3. What happens at a real estate closing from pre-closing to closing to post-closing?
(Joe covers his topics)
You're on Real Estate Mortgage Shoppe. I'm your host, Jo Garner, Mortgage Loan Officer. What do YOU want to accomplish with your mortgage? Connect with me at www.JoGarner.com. Call me at (901) 482-0354 or email Jo@JoGarner.com Make your plan. Let's work your plan if the deal works for you today, let's do it today. When we come back Joe Rojas, representative with Quality Title Group, will be talking about how to fast track your real estate closing and avoid delays. See you back in just a moment.
THE LOOK BACK MEMPHIS TRIVIA CONTEST
2nd segment after 9:15 break: Our Look Back Memphis Trivia Contest is brought o you by notable Memphis historian, Jimmy Ogle. Jimmy Ogle offers free historic walking tours downtown in the spring and fall. For information about Jimmy Ogle, go to www.JimmyOgle.com . The Look Back Memphis Trivia Contest is sponsored by John and Jennifer Lawhon of Lawhon Landscape (901) 754-7474 the Lawhon's can help you plan your landscaping if you have a BIG, BIG project or a smaller project . The Lawhons are giving away a $25 gift card to the first person with the correct trivia answer. If you know the answer to our trivia question, call us at 901 535 WREC 901 535-9732.
Garner # 153 * 04/27/19
Barton Collier
Question: I dropped out of Market Street School in Memphis in 1899, but became known as the "Father of Streetcar Advertising" in the early 20th century.
Hint: By 1905, my streetcar advertising empire had grown to 21,000 streetcars in 35 states.
Hint: I also invented the white-and-yellow lines on our highways and campaigned against jaywalking!
Final Hint: I was in on the founding of the Boy Scouts of America and Interpol, the world's largest police organization. Who am I?
Answer: Barron Collier was an American advertising entrepreneur who became the largest landowner and developer in the U.S. state of Florida, as well as the owner of a chain of hotels, bus lines, several banks, and newspapers, and of a telephone company and a steamship line.
Collier was born in Memphis, Tennessee. He quit school at age sixteen to work for the Illinois Central Railroad. Within four years, he started his own business, the Consolidated Street Railway Advertising Company of New York City. At age twenty-six, his assets were valued over a million dollars, and he controlled advertising in over 21,000 streetcars in 70 cities of35 states with ridership of 40million passengers daily.
In 1907, he married Juliet Gordon Carnes, also a native of Memphis. In 1911, they visited Fort Myers, Florida, on vacation, and fell in love with the area. Over the next decade, the Colliers went on to acquire more than a million acres of land in Southwest Florida, making them the largest private land owners in the state. He invested millions of dollars to transform and develop the wilderness, including drainage of the Everglades and construction of Tamiami Trail. To recognize his influence on, and investment in, the state's future, the Florida legislature named the newly created Collier County for him on May 8, 1923. He developed one of the first theme parks in New York – Luna Park
He manifested tremendous energy in other pursuits. He was involved in the national Boy Scout movement. In New York, serving as special deputy commissioner for public safety, he introduced the use of white-and-yellow traffic divider lines on highways. Following the Lindbergh kidnapping in March 1932, he was influential in persuading the U.S. government to join, in 1938, INTERPOL, which had been formed in 1923. He was decorated by nine foreign governments.
Jimmy Ogle will be giving FREE Walking Tours in Downtown Memphis during the first three Saturdays in May (4, 11 & 18) at 1:00 p.m. & 3:00 p.m… Go to JimmyOgle.com or MemphisInMay.org for more information.
TOPICS COVERED BY JOE ROJAS OF QUALITY TITLE GROUP
1. Who needs to be at the closing? How does the Power of Attorney work if someone needing to sign cannot attend?
2. Can someone sign their closing documents in front of a legal notary public if they cannot attend the closing? How does that work?
______________________________________________________________________
TOPICS COVERED BY JO GARNER, MORTGAGE LOAN OFFICER
1. Be prepared. Know that you want for your house , what you are willing to pay up front and per month.
A. Easy way to determine more realistically how much you really bring in for income and how much you really spend.
-Set an alarm for 1 hour or 2
-Turn on some of your favorite tunes
-Go through your last 2 or 3 months bank statements and credit card statements and look at your last 2 paystubs.
B. Determine which expenses you can cut out and which ones you cannot.
Find less expensive alternatives to the items you don't really need but really want
2. Tips on getting your mortgage approved
A. Determine the source of your down payment.
After talking with your mortgage officer, you will have a better idea of how much you will need as a down payment. Hint—many times it requires zero to only 5% or 10% down. Some people decide they want to pay 20% down or more but that is not required in most cases.
-There are numerous down payment assistance programs available around the country. Late last week the government HUD office issued some rule changes to be applied to FHA loan programs, which require government and municipalities to submit to mortgage companies a legal letter establishing that the down payment assistance program is recognized and accepted by HUD as an acceptable source of down payment assistance.
HUD announced this week that they extending the deadline for the legal letters from this assistance programs from April 18 2019 to July 2019. So, after a brief hiatus, most of the programs are up and running again.
-Gifts from family. The donor is required to show his/her bank statement for the month showing where he
Borrowing against a retirement fund
Secured loans against other assets.
3. Credit- Most everyone in this audience today has 3 credit scores from the 3 big credit bureaus—Equifax, Experian and Transunion. If you have high credit scores, then you should easily be able to get great terms when you go to buy a house or a car or a credit card. If you have low credit scores, you may get stuck with a higher down payment requirement, higher interest rates and payments or even no loan at all.
I do not represent a credit repair company and, when mortgage clients have errors on their credit reports, I refer them to the three big credit bureaus and to the merchant reporting the error to get the errors corrected. With almost 30 years experience in the mortgage business, I have some stories to share with you that I hope will help you develop credit habits that will keep your credit scores high and your life happy.
Sam and Sally Smith's story
______________________________________________________________________
Sam and Sally Smith are newly married and expecting their first child. Saddled up with student loan debt had kept them strapped for cash and existing in a small apartment, not large enough for their expanding family. Sam regretted his carefree days in college charging up the credit cards he accepted in the mail. It was so easy to use them –even for necessary items, but a few missed payments and a collection account tanked his scores.
When Sam tried to was denied credit to purchase a car he needed to get to work, reality came like a slap in the face. It was time to make a plan and stick to a plan to get his credit back working for him and not against him.
Sally's story was a little different. She had stayed away from credit altogether and did not have a credit score at all. Her income was too low to qualify for a house on her own, so the plan was to build her credit and make Sam's credit better.
Due to Sam's bad credit, in order to get a car, he had to buy what he described as a "rust bucket on a roller skate." He said he paid way over the blue book value for the car and had a loan that had an interest rate in the double digits. The payment he described as "Ouch!"
When Sam and Sally went to apply for a mortgage to try to get out of the cramped apartment and into a house, the news was not what they wanted to hear. Even if he could improve his credit score up to a 640 from his current 565 score, he would be paying about a half point higher on the interest rate. Over a period of time, the financing would cost him almost $10,000 more than what he would pay if his scores were higher. But he had a plan to move the dial up on his credit scores in just a few months. Sally's plan would get her a decent credit score in only 30 days.
If you want to set out on a road to good credit, first know what your credit looks like today. Every year you are allowed to check your own credit for free by going to www.annualcreditreport.com Check all three credit bureaus to make sure there are no errors on your report.
If you find errors on your report, contact all three credit bureaus and the merchant reporting the erroneous credit, informing them of the error and asking for the erroneous credit to be removed from your report. In the letter, make sure you identify yourself, your social security number (to the bureaus) and your address and contact information. Be sure and include the merchant name, address, phone number and account number also. The merchant reporting erroneous credit has a limited time to respond to your request to correct the report, so it is a good idea to get tracking on the mailed letter. You should hear back in about 30 to 60 days.
Equifax Information Services
www.equifax.com
PO BOX 740241
Atlanta, GA 30374-0241
(800) 685-1111
Experian
www.experian.com/reportaccess
701 Experian Parkway
PO BOX 2002
Allen, TX 75013
(888) 397-3742
Transunion Consumer Relations
www.transunion.com/myoptions
2 Baldwin Place
PO BOX 1000
Chester, PA 19022
(800) 888-4213
______________________________________________________________________
Do-It-Yourself Credit Fix-
If some of the negative credit reporting was not in error but was really bad credit on your part, then there may be some things you can do to lessen the negative blow.
If you have collection accounts showing with balances still owing, you may want to call he creditor a make a deal with them to get them to agree to stop reporting every month on that collection account. In the past collection agencies reported the collection once and never reported again. But today, they often continue to report month after month until.
Each time a negative late pay or 30 days or more or a collection account gets reported on your credit, it is like taking sucker punch to the gut because it drops your credit scores so badly. Even if you set up a small payment plan in exchange for the company not making any more negative reports about you.
A representative from Equifax Credit Bureau told me once that, the best authority on credit scores is the internet website www.myfico.com . This site gives you some great tips on keeping your credit score the highest it can be.
Some of the greatest credit scores are from 780-850
Really good credit scores that still give you the best in rate and terms on loans is around 740-779.
Still good but not considered the best are credit scores at 700-739.
Average scores come in around 660-699
Once your scores are below 660, you pay a lot higher interest rate on loans you apply to get and your payments are high.
Many of the mortgage companies across the country have set limits to the minimum credit scores they will accept from 620 to 640.
Jump-starting your credit scores-
The site www.MyFico.com shows you where to concentrate on getting the best and quickest results on jump starting your credit scores.
1. Make your payments on time, never going over 30 days late. Payment history makes up about 35% of your credit score
2. Keep the balances on any revolving accounts like credit cards UNDER 30 % usage. If your usage is 10% or lower, then you could raise your score even more over a short time. Credit usage percentage makes up about 30% of your credit score
Example: Credit limit $10,000 on your credit card.
30% usage on a $10,000 credit line means for you to never allow the balance owed to go over $3,000 at anytime during the month. (Make your payment on time)
3. Stay away from 12-months-same-as-cash accounts. These tend to score like a maxed out credit card and can drop your scores 60 to 100 points quickly
4. Old, established history on credit cards gives you better credit scores. Length of time on a credit account makes up about 15% of your credit score
______________________________________________________________________
Do's and Don'ts To A Smooth Mortgage Closing
1) ______(initials) It is vitally important that you do not change anything on your asset statements after Jo has reviewed your bank statements. Any decrease in your assets could make or break your loan approval or cause a delay in your closing. ANY LARGE DEPOSIT NOT PAYROLL RELATED NEEDS TO HAVE THE SOURCE DOCUMENTED. (You can get images of the deposit and copies of deposit slips from your bank.)
2) ______(initials) If you are legally married, and buying or refinancing a primary residence, even if your spouse is not on the loan nor on the title, your spouse will be required to sign a few key documents to keep your title clean under the state law. Change in marital status could cause problems on title.
3) ______ (initials) When it comes time to provide bank statements or any asset account, or tax return, it is necessary to provide ALL pages of the statement, even if it is a blank page. On asset account statements, make sure the name of the bank, your name and at least part of the account number appears on any bank documentation you submit to us.
4) _______ (initials) Please do not make any changes to your income or manner of payment from income from your business or employment. When it is time to send tax returns, please send ALL pages including any K-1s if applicable. Even if your income is increasing, under current loan guidelines some methods of income payment are not allowed to be counted as qualifying income so it is important to let your loan officer know of upcoming changes right away to make sure the type payment of income is acceptable for loan qualification purposes. If you own 25% or more of a business, please send all pages of the business tax returns for the past 2 years also. (In some cases underwriting may require a year-to-date Profit and Loss for self-employed borrowers.) Note: If your IRS transcripts or tax returns indicate that taxes are owed, you must document the source of funds to clear the taxes owed or show proof of accepted payment plan and proof of three months payments made to IRS or other agency to clear debt.
(PLEASE DISCLOSE ANY PAYMENT PLANS MADE TO IRS OR OTHER OUTSIDE AGREEMENTS THAT MAY NOT SHOW ON THE CREDIT REPORT. THESE PAYMENTS NEED TO BE CALCUATED TO DETERMINE YOUR TRUE DEBT-TO-INCOME RATIO)
5) ________(initials) If you file your tax returns right before or during the loan process, this can delay your loan process by a month or more due to the time it takes the IRS to fully process and log your numbers into the government required IRS third-party transcript for that tax return that must be included in your loan file. You may consider filing an extension on filing your IRS return in order to avoid this delay. (Underwriting may ask for a year-to-date Profit and Loss for self employed borrowers.)
6) _______ (initials) Do not open any new credit accounts (and especially not a 12-months-same-as-cash account.) Do not add balances to any existing credit accounts. Do not apply for any new credit during the loan process. Do not make any changes on your credit status.
7) _______ (initials) Please check your tax returns and make sure you are not showing any unreimbursed employee expenses. Most employee expenses are deducted from your regular income. (some exceptions). Also, if you have any undisclosed business losses, please notify your loan officer.
8) ________(initials) Make sure that you keep your accounts paid current during the loan process. Even though you are planning to pay off an account at closing, please do not allow this account or any others, including any mortgages, to go 30 days late even if the closing the delayed. (This could cause your credit scores to drop right before closing and jeopardize your loan approval.)
9) _______ (initials) Use funds for closing DIRECTLY from the account where we have verified your funds. If funds come from a different account, it can delay or jeopardize your closing . Also do not move money from the account where funds were verified to another account to access for closing. Funds must come DIRECTLY from the account where funds were verified and not moved to a different account for any reason. Earnest money must come from the account that you will be fully documenting.
10) ________(initials) REMEMBER, AT CLOSING THE FUNDS WILL NEED TO BE IN THE FORM OF A CASHIER'S CHECK AND/OR WIRE PAYABLE TO THE CLOSING AGENT. You will need 2 forms of ID at closing including drivers license. All borrowers and interested parties will need this documentation at closing.
11) _______ (initials) If you are on any of the accounts we are verifying with another person, you will need to get a short letter, dated and signed by the other person identifying the account and stating that you have full access to the funds.
12) _______ (initials) If there will be a full appraisal on the property you are financing, please inspect the subject property for repairs that may be required prior to closing by the appraiser. Some common required repairs are leaky roof, rotted wood, peeling paint, torn flooring, broken tile, non-functional plumbing, electrical or HVAC systems, drainage problems, holes in sheetrock, broken windows, foundational problems, termite damage, hazardous waste on property, etc.
If the property is in a flood zone, flood insurance will be required. Appraisal values are determined by the assigned appraiser. Comparable property sales over the last 6 months to a year on houses like the subject property in the subject property neighborhood are used to determine the official value used by the mortgage company. Government guidelines require the mortgage company to order an appraisal and have the appraiser to be assigned to the property by a third-party, government approved order agency separate from the mortgage company.
The mortgage company must order the appraisal from the approved agency. Appraisals from other mortgage companies and appraisals ordered by anyone else, are not qualified to be used under current loan regulations.
Appraisal fees are not refundable.
13) ________(initials) If you are refinancing your home, please make sure the home has not been listed for sale on the market within the last 6 months. REMEMBER THAT ON A PRIMARY RESIDENCE, THERE IS A 3 DAY RIGHT OF RECISSION BEFORE MONEY IS DISBURSED.
14) _______(initials)Due to the new TRID government lending guidelines, there are mandatory delays set up throughout the process, giving you a chance to review the terms as the process moves forward. If you change anything that triggers a change in the final terms after final disclosures have been sent, this could delay your closing to wait on new documents to be received by you and the mandated delay period completed.
15) ________(initials) Due to a rising number of incidences of hackers/scammers attempting to redirect wired closing funds, please do NOT have any funds wired before verifying the wiring information with your loan officer and the attorney's office. There may be additional steps to take to ensure your money is wired to the correct account.
______________________________________________________________________
REAL ESTATE TIP OF THE WEEK (Joe Rojas shares a real estate related money-saving or time-saving tip):
Joe Rojas's tips:
Under the recent mortgage lending government T.R.I.D. regulations, all borrowers on a real estate transaction must esign the initial Closing Disclosure 3 business days prior to closing. The initial Closing Disclosure is not the exact dollar amount needed to bring to closing. It is a close number but without the final per diem calculations and prorations. Always ask for the final Closing Disclosure right before you close so that you can get the right amount of funds to the closing table
Since the lending T.R.I.D. guidelines require 3 full business days before a borrower can close on his real estate transaction, it is important that all borrowers on a transaction e-sign the initial Closing Disclosure the same day they receive it. The clock does not start ticking on the 3 days until all borrowers on the transaction has e-signed the initial Closing Disclosure.
Jo also shares some tips:
1.Before you sell your home, pack a lot of non-essentials in boxes and go ahead and move them out of your house so you can de-clutter for better results showing your home.
2. To save time for yourself and everyone else, go ahead and measure height, width and depth of your furniture. If you have ordered a home inspection to be done on the home you are going to purchase, go to the home while the inspector is looking over the house. Spend that time with your tape measure and tablet, figuring out where your furniture will fit well and look nice in the new home. You won't have to schedule additional time to be in the house, saving the seller time and saving you on time and costs on the day your furniture gets moved into the home.
______________________________________________________________________
ANNOUNCEMENTS:
Talk Shoppe offers free networking & education to anyone interested in real estate or in business. Talk Shoppe meets every Wednesday 9A-10A CT at Pinot's Palette 8225 Dexter Rd Cordova, TN. This Wednesday May 1st , 2019 Talk Shoppe presents: "The Key To Increasing Sales –Effective Follow Up Techniques."
Talk Shoppe events are free thanks to supporters like Tim Gilliland of www.BackupRX.com When you need to recover lost data on your computer, you will feel very thankful when you call Tim at BackupRX and simply download all your data and system files immediately when you need it. Contact BackupRX about getting your data automatically backed-up at www.BackupRX.com
Thank you to Jana Cardona, Executive Director of Business Network International in the Mid-South
www.bnimidsouth.com
4. Subscribe at www.JoGarner.com and you can get our weekly blog posts with podcasts conveniently in your inbox.
5. Real Estate Mortgage Shoppe reminds you to MAKE YOUR PLAN. LET'S WORK YOUR PLAN. IF THE DEAL WORKS FOR YOU TODAY, DO IT TODAY.
SPECIAL NOTE: REAL ESTATE MORTGAGE SHOPPE RECOMMENDS THAT YOU CONSULT WITH A FINANCIAL, LEGAL OR OTHER CERTIFIED, LICENSED PROFESSIONAL BEFORE ACTING OR INVESTING ON ANYTHING YOU HEAR OR SEE FROM THE CONTENT ON THIS SHOW OR BLOG POSTS. THE INFORMATION WE SHARE ON REAL ESTATE MORTGAGE SHOPPE IS GENERAL IN NATURE MEANT FOR GENERAL EDUCATIONAL PURPOSES ONLY. ALL EXAMPLES GIVEN FOR ILLUSTRATION PURPOSES ON REAL ESTATE MORTGAGE SHOPPE USE FICTIONAL CHARACTERS AND DO NOT REFLECT REAL PEOPLE OR ACTUAL DETAILS IN ANY OF THE SITUATIONS.
______________________________________________________________________
QUOTE CORNER:
Jumas Ikangaa, NYC Marathon Champion- " The will to win is nothing without the will to prepare."
Quotesgram- "Before every run is a race between the mind and an excuse. Win It."
______________________________________________________________________
REJOINDERS:
1. Pat Goldstein, Realtor with Crye-Leike Realtors (901) 606-2000 West TN and North Mississippi (called the Gold Standard in real estate)
2. Mary Lou Nowak Mid-South Home Helpers (901) 414-9696 for non-medical help in the home for your elderly or handicapped loved ones www.homehelpershomecare.com
3. Eric Eurich, Kaizen award-winning business coach https://ericeurich.focalpointcoaching.com/
Transitional Music:
"Stroker Ace" Charlie Daniels Band; "Signed Sealed Delivered I'm Yours" Stevie Wonder; "Best Day of my Life; "Memphis" by Johnny Rivers for the Look Back Memphis Trivia contest
______________________________________________________________________
ABOUT JOE ROJAS, CLOSING TITLE SPECIALIST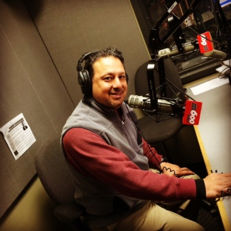 (901) 289-5821
Joe Rojas has been in the title company business for over 15 years and has helped hundreds of clients have a smooth closing over the years.
Contact Joe Rojas at Quality Title Group, LLC (901) 289-5821 joer@qualitytitlepro.com
______________________________________________________________________
ABOUT JO GARNER-MORTGAGE LOAN OFFICER: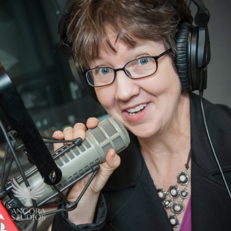 WHAT DO YOU WANT TO ACCOMPLISH WITH YOUR MORTGAGE?
www.JoGarner.com (901) 482 0354 jo@jogarner.com twitter @jogarner NMLS# 757308
"Whatever YOUR personal priorities are, my job is to help you get the mortgage terms that will give you bragging rights when you talk about it and help you score on hitting your goals ."
As a mortgage loan officer, my job is to help you get to the benefits you want from your financing terms. What is most important to you? I can help you find the financing terms that will help you get to what you want. What is your comfort level on a house payment? How much are you comfortable paying down,? What type of financing do you need to get the house you want to buy or refinance?
Different clients have different priorities in life—some are buying their first home with very little down payment funds. Some are recovering from medical challenges, divorces or preparing to send children to college and some are embarking on a long term goal of buying properties to build rental income."
Jo Garner is a mortgage officer with extensive knowledge in tailoring mortgages to her customers who are refinancing or purchasing homes all over the country. She offers conventional, FHA, VA or other loan programs for refinancing and purchases.
Jo can help you look at rent vs buy, when it makes sense to refinance, how to get the best deal on your home purchase financing.
Jo Garner has been in the real estate/financing business for over 25 years. She got her start in Portland, Maine where she first began her real estate career. She received her real estate education from the University of Southern Maine and was personally mentored in San Diego, California by Robert G. Allen, author of Nothing Down, Creating Wealth and The Challenge.
On moving back to West Tennessee in 1987, she went into business buying and selling discounted owner-financed notes secured on real estate. In 1990 Jo went to work for a residential mortgage company and has been a mortgage loan officer for over 25 years. Her goal is to offer excellent, affordable service to her customers, tailoring the loan programs to the specific needs of her clients.
In addition to her work in the mortgage field, Jo Garner is the primary sponsor and founder of Talk Shoppe in Memphis. www.TalkShoppe.com Jo Garner also host the radio show Real Estate Mortgage Shoppe airing on News Radio AM 600 WREC and iHeart Radio with podcasts and show notes published on www.JoGarner.com