This is Big Game Weekend! Are you brimming with team spirit? We sure are! Today we will be sharing stories of people who have had pulled out some winning plays with their real estate purchases and mortgage structures. Tom King of Bill King Appraisal Service will be giving us some inside tips on strategy when it comes to determining value on a home and creating value too.
What do you want to accomplish in life? I personally believe that you can do just about anything in life if you invest well in real estate. Let's talk! Subscribe at www.JoGarner.com and we will send you Real Estate Mortgage Shoppe podcasts and show notes directly to your inbox.
To Your Success!
Jo Garner, Mortgage Loan Officer NMLS# 757308
(901) 482-0354 Jo@JoGarner.com www.JoGarner.com
_____________________________________________________________________
THE KICK OFF AT REAL ESTATE MORTGAGE SHOPPE
Good morning, Memphis! Welcome to our internet listeners and podcast listeners across the 50 states! You're on Real Estate Mortgage Shoppe. I'm your host, Jo Garner, Mortgage Loan Officer. You can connect with me at www.JoGarner.com. "Your Real Estate and Your Mortgage-Strategies You Can Use To Make Your Winning Play." Subscribe to get our weekly blogposts with podcasts at www.JoGarner.com. Call us while we are live at (901) 535-9732 Today is February 2nd, 2019. Thank you to Chad Irwin, Mortgage Manager of Evolve Bank and Trust in the Memphis office for sponsoring this episode of Real Estate Mortgage Shoppe. Talk with Chad about YOUR mortgage career. (901) 260-1480.
This is the Big Game Weekend. Are you brimming with team spirit? We sure are! Today we will be sharing stories of people who have had pulled out some winning plays with their real estate purchases and mortgage structures. Tom King of Bill King Appraisal Service will be giving us some inside tips on strategy when it comes to determining value on a home and creating value too.
INTRODUCING TOM KING, BILL KING APPRAISAL COMPANY
Sitting in the co-host chair today we have our expert real estate appraiser, Tom King of Bill King Appraisal Service. Tom has been an appraiser for over 40 years in the Memphis area. You do a lot of different types of appraisals, but I have heard some real estate investors say you sharing your knowledge of values has saved them thousands of dollars and kept them from fumbling their play on a property or two. Tom, tell our new listeners a little bit about yourself and what you do for your clients. Tom shares about the types of appraisals he does—mortgage appraisal, divorce settlements, estates, people paying cash for a property.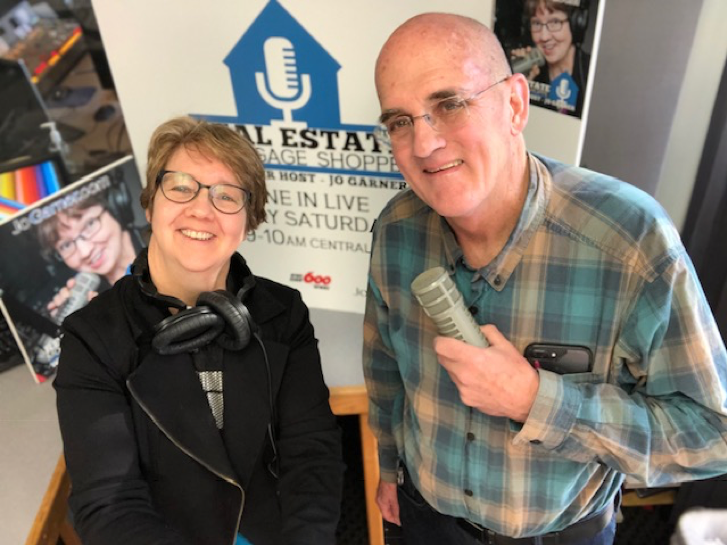 TEAM SPIRIT IN THE AIR –NICK FOLES STORY
(Jo) We had a Tailgate Time at Evolve Bank yesterday and Thursday night there was the Souperbowl-spelled S-O-U-P-E-R Extravaganza at Memphis Area Association of Realtors Thursday night. All of this team spirit reminds me of the story of Nick Foles, quarterback for the Philadelphia Eagles in the 2018.
I think a lot of us can relate to Nick. He was disillusioned with his football career in 2016. He had been benched by the Rams and then cut from the team over the phone. Nick was at a crossroads I life. He headed for the mountains out of cell phone range for a few days to plan his exit from his football career and forge a new path.
Five days later Nick Foles walked back into cell phone range with his mind set on becoming a high school pastor, but he hit another fork in the road. His phone buzzed and he got a life-changing message from a friend and coach, Andy Reid. Andy encouraged Nick and said, "You have a lot of good football in you." Nick felt the passion again and threw himself completely into the game of football.
Most of you know the rest of the story. Nick Foles, playing his position as quarterback, went on to lead the Philadelphia Eagles into the win in the 2018 Super Bowl over longstanding champions, the Patriots. Nick is quoted as saying, "…So I had to grind like that to shine like this."
Have you had some hard hits in life? Are you feeling disillusioned with who you are and what you have always had a passion to do? Perhaps, like Nick Foles, you need to connect with some people who see what you can really accomplish. Then summon up your grind so you can find the rhyme in whatever you are called to do.
Getting to that Super win in YOUR life might be getting debt-free so you can pour yourself into helping others—your church, or a charity, or your children and grandchildren. Maybe you want travel back and forth to spend time with people and places you love. Maybe you want to start a business where you spend every day doing what you love to do. I personally believe that some good investments in real estate can get you to where you want to be.
MAKE YOUR PLAN. LET'S WORK YOUR PLAN. IF THE DEAL WORKS FOR YOU TODAY, LET'S DO IT TODAY.
Connect with me at www.JoGarner.com. Email me at Jo@JoGarner.com or just call me at (901) 482-0354. I would love to be on your journey as your lender.
Tom, tell us what you are seeing with real estate trends in the Greater Memphis area.
APPRAISAL TIPS AND TRENDS FOR THE GREATER MEMPHIS, TN AREA
(Tom describes the real estate trends for lower priced homes, middle priced homes and high priced homes in the Memphis market.
Tom talks about values continuing to go up in the Greater Memphis area.
Inside the 240-loop—values continue going up with very few listings on the market. Buyers be ready with a prequalification letter when you make an offer. Competitive market
Houses in Cordova under $250,000 sell very quickly.
In general the inventory is still low with lots of competition between buyers wanting to buy homes in the Greater Memphis area.
In some areas of Fayette County, TN homes with about 3,800 square feet on about .25 acre going for $600,000 and up—unheard of 5 years ago Taxes are low in Fayette County
Homes in the Greater Memphis area selling for over $500,000 to $1,000,000 not going up in value as quickly as the lower sales prices, but still increasing
The real estate market in the Greater Memphis area is really good.
He talks about the unique positives and negatives for buyers and then sellers in these markets
Tom shares some tips for sellers on what to do to get the highest price when they sell their home (declutter, clean up, repair obvious problems)
What are some things a seller can do to get the most return on investment when they want to improve their home ?
The improvements and upgrades made kitchens and bathrooms tend to bring the highest return on investment.
_____________________________________________________________________
You're on Real Estate Mortgage Shoppe. I'm Jo Garner, your host, mortgage loan officer. Connect with me at www.JoGarner.com What do YOU want to accomplish with YOUR mortgage? When we come back Tom King and I will be talking about strategies you can use to help you win your bid for a property over your competitors and more..
2nd segment after 9:15 break: Our Look Back Memphis Trivia Contest is sponsored by John and Jennifer Lawhon of Lawhon Landscape (901) 754-7474 the Lawhon's can help you plan your landscaping if you have a BIG, BIG project or a smaller project . The Lawhons are giving away a $25 gift card to the first person with the correct trivia answer. If you know the answer to our trivia question, call us at 901 535-9732.
TRIVIA ANSWER: MICHAEL OHER
WHO AM I?
Hint #1: I played in Super Bowl 50 February 7, 2016 for the Carolina Panthers
Hint #2: I was born in Memphis, TN and attended Briarcrest Christian School before playing for Ole Miss.
Hint #3: I was the star character represented in the movie "The Blind Side"
Michael Jerome Oher (/ɔːr/; né Williams Jr.;[1] born May 28, 1986) is an American football offensive tackle who is currently a free agent. He played college football for the University of Mississippi, and was drafted by the Baltimore Ravens in the first round of the 2009 NFL Draft. He has also played for the Tennessee Titans and Carolina Panthers.
Oher earned unanimous All-American honors at Mississippi, and was drafted by the Baltimore Ravens in the first round of the 2009 NFL Draft. His life through his final year of high school and first year of college is one of the subjects of Michael Lewis' 2006 book, The Blind Side: Evolution of a Game, and was featured in the Academy Award-winning 2009 film The Blind Side.
_____________________________________________________________________
TOPICS COVERED BY TOM KING, BILL KING APPRAISAL SERVICE
1. What should a home seller do to his house to get the best rate of return ? Declutter, clean up, complete the obvious repairs
2. What improvements to a home tend to bring the best return
A. Kitchen
B. Baths
C. Etc
3. Jo asked Tom to tell the story of the time you saved a cash real estate investor over $20,000 by letting him know the true value of a home before the investor paid $20,000 too much for the home.
_____________________________________________________________________
TOPICS COVERED BY JO GARNER, MORTGAGE LOAN OFFICER
1. Talk about some winning strategies some of your mortgage clients have used to make a winning play.
A. Just like in football, you can win if you have some options to play when you are in the game. You want to be open to run the ball into the inzone or pass it or kick it to get some points on the board.
In real estate, having multiple exit strategies can help you win in just about any market condition.
Let me introduce you to Katherine.
Katherine was in her late 20's, out of college and just getting started in her career. She wanted freedom to eat out and have fun after work and on the weekends. She wanted to have that peace of mind that she could move when and where she needed to get farther in her career. She did not want to feel stuck.
But some of her friends had bought their homes. But Katherine did not want to feel hemmed in or stuck with a mortgage commitment. She felt like she could never get ahead with her rent going up each month year and surely there had to be some way to buy a house and still not feel stuck.
The realtor did some research on the neighborhoods that interested Katherine. Katherine could buy a house in a neighborhood that traditionally continued to go up in value year after year Her payment would be about one-third less than she would be paying in rent for the same type house. The interest rate on the mortgage was fixed for 30 years, so no more rent increases every year.
For Katherine, it was all about having some profitable exit strategies—just in case she ever wanted to move and not be tied to the house. Katherine could see three possible exit strategies to use if she should ever decide to move.
The first exit strategy considered that the values had been steadily going up. She could probably sell at a profit even after only a short time.
The second possible exit strategy involved the FHA loan program Katherine used for her financing. The FHA program allows for the borrower to later allow a subsequent buyer to assume that mortgage if they can qualify with whichever bank will be servicing the loan at the time of the assumption. In a market of rising rates, having the ability to allow someone to take over her low interest loan, gave her a further advantage for selling.
The third possible exit strategy involved the neighborhood where Katherine purchased her property. It was in a market that would allow her to rent her house out one day for much higher than her payment, which would give her a third profitable exit strategy. No more feeling stuck! No more having to worry about how much the landlord would hike the rent either.
The Smith's winning play to get their son to the college of his choice
Mr. and Ms. Smith knew they wanted their son to be able to college at their alma mater out of state. The tuition with the living expenses were going to strain their budget, and how much were they going to have to sacrifice to get their son to graduation? Not much all, as a matter of fact. The Smiths decided to step outside the box and BUY a home close to the university where their son could live. Their son went on the loan with them as the owner occupant, so the deal didn't cost much cash out of pocket, and their son rented two of the rooms to other students which more than paid the mortgage payment Very clever for the Smiths! They made money each month and built equity and their son built his credit at the same time too. Who do you know that could use this smart strategy for their college student? Let's talk!
The Johnsons—strategy to get out of debt and later to Disney with grandchild
We will call the next couple, Mr. and Ms. Johnson. They managed to get their kids through college. But, it took all of their savings and now they were drowning in debt that just kept compounding on more debt. Just recently they were blessed with their first grandchild. The problem? They wanted to spend time and money on their grandchild, making some great Disney World memories while their grandchild was young, but they were strapped with debt with no end in sight. They came into my office with a plan to gradually pay off the big bills first, but on that plan their grandchild would be grown by the time the debt had released its choke hold
Here's what the Johnsons wanted; First they wanted to get their mortgage paid off in less than 15 years since that is all that was left on the mortgage. Second, they wanted to get rid of the big balance student loans first. Like football coaches' surprise plays in football, the Johnson's ended up doing the opposite of what they originally thought, but scoring big.
Instead of trying to pay off the big student loans first, we got rid of over $1,900 in monthly payments that were choking the Johnson's cash flow the most. We paid off about $66,000 of those bills plus the existing mortgage of around $125,000 by refinancing their home , but we had to extend the mortgage back to a 30 year loan instead of 15 years to keep the payment manageable.
At first it looked like they were having to give up ground because they went back to a 30 year, but here's where the brilliance of their plan really became real. They committed to use half of the $1,900 per month toward regular prepayments to principle on the new mortgage. At their request, I printed up the new amortization schedule. Guess what? They were still getting their mortgage paid off in LESS THAN 15 YEARS! Yay for the Johnsons! They freed themselves of the stranglehold of that high interest rate debt AND still would have their house paid off in less than 10 years with an extra $700 per month to put back for Disney World Trips and other fun times with their grandchild.
Wendy Weaver-weaves a winning strategy using as a tenant with a rental space
A. Let me introduce you to Wendy Weaver, a young single mom, recently divorced and still in college trying to earn her counseling degree. She really needed to get her degree in counseling in order to do what she loved to do and make enough money to support her two elementary school aged children, but the child support from the father was not enough to make this possible.
Necessity is the mother of invention which certainly held true for Wendy. She went on a search for a cheaper apartment and found a large 7-room apartment in an apartment house that needed some plumbing repairs and major clean up to even be habitable. Wendy made a deal with the landlord to have a friend fix the plumbing and she would clean, polish and paint theapartment in exchange for a 3-year lease at half the market rent.
The landlord agreed and Wendy moved in and rented two of the extra rooms to university students, helping her afford to stay in school and get her degree. She eventually bought her own home in an area where she could raise chickens and have eggs to trade and sell on the side.
_____________________________________________________________________
REAL ESTATE TIP OF THE WEEK
(Tom King shares a real estate related money-saving or time-saving tip): Tom shares a tip to renters to consider purchasing the property where they are currently renting. It would save the cost of a move.
_____________________________________________________________________
ANNOUNCEMENTS:
Talk Shoppe offers free networking & education to anyone interested in real estate or in business. Talk Shoppe meets every Wednesday 9A-10A CT at Pinot's Palette 8225 Dexter Rd Cordova, TN. This Wednesday February 6th, 2019 Talk Shoppe presents: "Improving The Lives and Expanding Markets With Clear Captioning" with Gina Gretz, www.ClearCaptions.com (901) 304-8169
Talk Shoppe events are free thanks to supporters like Mary Lou Nowak, owner of Mid-South Home Helpers helping your loved one stay safely and comfortably in their own home with non-medical assistance. Mary Lou knows what to do. Call her at 901 414-9696 www.homehelpershomecare.com
Thank you to Gina Davis of www.findvendorbooths.com Gina is your one-stop source to locate the right vendor booths for your business to get in front of your target audience. Contact Gina at info@findvendorbooths.com
2. Thank you to Nita Black for serving as interim Executive Officer for Talk Shoppe. Nita can help YOU monetize more of what you do in you in your business. Visit her at www.901eLearn.com
3. Thank you to Chad Irwin, mortgage manager at Evolve Bank and Trust in Memphis, TN. Chad can talk with you about YOUR mortgage career. Give Chad a call at (901) 260-1480
4. Subscribe at www.JoGarner.com and you can get our weekly blog posts with podcasts conveniently in your inbox.
5. Real Estate Mortgage Shoppe reminds you to MAKE YOUR PLAN. LET'S WORK YOUR PLAN. IF THE DEAL WORKS FOR YOU TODAY, DO IT TODAY.
SPECIAL NOTE: REAL ESTATE MORTGAGE SHOPPE RECOMMENDS THAT YOU CONSULT WITH A FINANCIAL, LEGAL OR OTHER CERTIFIED, LICENSED PROFESSIONAL BEFORE ACTING OR INVESTING ON ANYTHING YOU HEAR OR SEE FROM THE CONTENT ON THIS SHOW OR BLOG POSTS. THE INFORMATION WE SHARE ON REAL ESTATE MORTGAGE SHOPPE IS GENERAL IN NATURE MEANT FOR GENERAL EDUCATIONAL PURPOSES ONLY. ALL EXAMPLES GIVEN FOR ILLUSTRATION PURPOSES ON REAL ESTATE MORTGAGE SHOPPE USE FICTIONAL CHARACTERS AND DO NOT USE REAL PEOPLE OR EXACT DETAILS IN ANY OF THE SITUATIONS.
_____________________________________________________________________
QUOTE CORNER:
"If you don't play to win, don't play at all." Tom Brady, Quarterback for New England Patriots
_____________________________________________________________________
REJOINDERS:
1. Eric Eurich, Kaizen Award-Winning Business Coach with Focal Point Business Coaching. www.ericeurich.focalpointcoaching.com (901) 340-9558
2. Pat Goldstein, Realtor with Crye-Leike in West Tennessee and North Mississippi (The Gold Standard in Real Estate) (901) 606-2000
3. Wis Laughlin, Tax Attorney and Estate Attorney Memphis, TN www.wislaughlin.com (901) 507 4274
TRANSITIONAL MUSIC: "We're Gonna Win" by Bryan Adams; "Play to Win" by Al Green; "I'm Winning" by Santana; "Memphis" for the Look Back Memphis Trivia Contest
_____________________________________________________________________
ABOUT TOM KING, APPRAISER WITH BILL KING COMPANY
Tom is a well- respected and sought after appraiser in Memphis, Tennessee. He is a second generation appraiser with 40 years experience. He has been elected to the Memphis Area Association of Realtors Board of Directors three times.
Tom is a certified residential appraiser in Tennessee. He have appraised over 20,000 homes in his career. A graduate from the University of Tennessee with a degree in real estate, Tom is also a Certified Relocation Professional (CRP). Tom also has vast experience in dealing with the county and state boards of equalization and in valuations of property for tax appeal purposes. (901) 487-6989
_____________________________________________________________________
ABOUT JO GARNER-MORTGAGE LOAN OFFICER: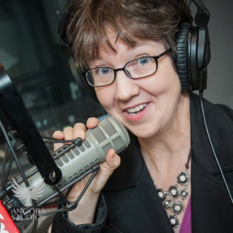 WHAT DO YOU WANT TO ACCOMPLISH WITH YOUR MORTGAGE?
www.JoGarner.com (901) 482 0354 jo@jogarner.com twitter @jogarner NMLS# 757308
"Whatever YOUR personal priorities are, my job is to help you get the mortgage terms that will give you bragging rights when you talk about it and help you score on hitting your goals ."
As a mortgage loan officer, my job is to help you get to the benefits you want from your financing terms. What is most important to you? I can help you find the financing terms that will help you get to what you want. What is your comfort level on a house payment? How much are you comfortable paying down,? What type of financing do you need to get the house you want to buy or refinance?
Different clients have different priorities in life—some are buying their first home with very little down payment funds. Some are recovering from medical challenges, divorces or preparing to send children to college and some are embarking on a long term goal of buying properties to build rental income."
Jo Garner is a mortgage officer with extensive knowledge in tailoring mortgages to her customers who are refinancing or purchasing homes all over the country. She offers conventional, FHA, VA or other loan programs for refinancing and purchases.
Jo can help you look at rent vs buy, when it makes sense to refinance, how to get the best deal on your home purchase financing.
Jo Garner has been in the real estate/financing business for over 20 years. She got her start in Portland, Maine where she first began her real estate career. She received her real estate education from the University of Southern Maine and was personally mentored in San Diego, California by Robert G. Allen, author of Nothing Down, Creating Wealth and The Challenge.
On moving back to West Tennessee in 1987, she went into business buying and selling discounted owner-financed notes secured on real estate. In 1990 Jo went to work for a residential mortgage company and has been a mortgage loan officer for over 20 years. Her goal is to offer excellent, affordable service to her customers, tailoring the loan programs to the specific needs of her clients.
In addition to her work in the mortgage field, Jo Garner is the primary sponsor and founder of Talk Shoppe in Memphis. www.TalkShoppe.com She was also the editor of Power Shoppe, a free weekly e-zine designed for real estate professionals and others indirectly connected to the real estate industry and currently publishes on her blog www.JoGarner.com