Today we will be sharing some trends we are seeing in the real estate and mortgage markets for this fall 2017. We will be pointing you to some strategies to maximize the opportunities coming from these trends over the next few months. Tom King, our expert appraiser, will be sharing some tips from the appraisal desk. What trends are YOU seeing in YOUR city or in YOUR neighborhood?
What topics in real estate and financing interest you? Let's stay in touch! Email me at Jo@JoGarner.com and subscribe to get our weekly podcasts and show notes. We will not sell your email address. We want to keep the friendship!
To Your Success,
Jo Garner, Mortgage Loan Officer NMLS# 757308 (901) 482-0354 jo@jogarner.com
www.JoGarner.com
______________________________________________________________________________
LET'S GET STARTED
Good morning, Memphis! Welcome to our listeners across the 50 states! You're on Real Estate Mortgage Shoppe. I'm your host, Jo Garner, Mortgage Loan Officer. You can connect with me at www.JoGarner.com. Our general topic is REAL ESTATE AND MORTGAGE TIPS AND TRENDS FOR FALL 2017. If you have a question or comment text me right now or call me directly off the show at (901) 482-0354. You can call us while we are live in the studio at (901) 535-9732. Today is October 7th, 2017.
TOPICS FOR TODAY
Today we will be sharing some trends we are seeing in the real estate and mortgage markets for this fall 2017. We will be pointing you to some strategies to maximize the opportunities coming from these trends over the next few months. Tom King, our expert appraiser, will be sharing some tips from the appraisal desk. What trends are YOU seeing in YOUR city or in YOUR neighborhood?
INTRODUCING TOM KING, REAL ESTATE APPRAISER
Tom King of Bill King Company, real estate appraisal expert, has pulled up to the microphone ready to answer your questions. Tom has wheeled his car into many driveways over the last 40 years appraising homes in the Mid-South area. You can ask him about any house in the Memphis area and I believe he would know the approximate value of it and the house next door to it too. (Tom has about 1 minute or more to share about himself and what he does for his clients.)
ADJUST FOR MARKET TRENDS LIKE YOU ADJUST FOR THE WEATHER
(Jo) This week on Real Estate Mortgage Shoppe we are helping our listeners find strategies that will land them in the winner's circle by knowing the direction the trends are likely to go this fall 2017 and into the first quarter of 2018. Jason Canton said, "Those who are ill-informed about change will be at risk for a rough future."
Can you remember a time when the weather was so pleasant that you skipped school or work or just took a little longer lunch break to feel the warm sunshine, smell the green grass and feel the gentle breeze across your face? Perhaps you didn't realize when you first started your day that you would be drawn to the outside and you may have at a moment's notice altered your schedule just to enjoy a quick golf game or a walk around on the grass.
You may remember times when you were warned by meteorologists that severe weather was going to hit in a few days. You had time to reschedule your outdoor plans and substitute inside projects instead.
MOTHER NATURE MEETS MY MOTHER
Back in the 1980's and 1990's my family had a big 4th of July celebration every year and we would invite our local neighbors and friends from miles around. At about 6pm every July 4th 100 or more guest would converge onto the lawn at my parents' house carrying potluck dishes and yard chairs. Tables were set up across the lawn, decorated in red, white and blue. Musical instruments and the sound system were ready to crank up.
Inevitably, after guests started arriving to the party, a big pop-up thundercloud would barrel in and dump torrents of rain on the decorated tables, the musical instruments and the electrical power would get knocked out. You could say after a couple of years of this happening, Mother Nature had set a trend. So, my Mother marshalled her troops and, like football players they executed a new play-a new procedure. They hooked up the sound system and musical instruments, decorated tables all inside the garage and had everything ready to roll out into the back yard in just minutes after Mother Nature's pop up storm had passed. Our guests even helped. It made the party more fun. Back then I thought, "I'm sure glad I'm kin to these people. They're pretty brilliant!"
THE REAL ESTATE MARKET CAN CHANGE LIKE THE WEATHER
The changing trends in the real estate market, like the weather, affects so many people—homeowners, aspiring homeowners, real estate investors and the businesses who serve them. Sometimes developing trends give us plenty of notice before they really hit home, like the Federal Reserve continuing to warn us that they are going to start selling off their mortgage-backed securities. This Federal Reserve action is predicted to steadily take mortgage rates up again, especially next year.
Other changes happen suddenly. Keep your eyes on the trends and the direction things seem to be moving. Get a loyal realtor to help you watch. I have been a look-out on the lending side for some clients who could not quality for the financing they wanted even a few months ago. But when I previewed some new mortgage programs coming out, I called them with good news that they could get the house with the terms they wanted after all. So, Get out ahead and set yourself up to win.
GET A REAL ESTATE AND MORTGAGE WATCH DOG
Later in the show I am going to go into more detail about the new opportunities that are opening up based on market trends and new products. You can MAKE YOUR PLAN. LET'S WORK YOUR
PLAN. IF THE DEAL WORKS FOR YOU TODAY, LET'S DO IT TODAY! Call me and let's take another spin on my calculator! But you have to talk with me personally by calling me at (901) 482-0354 or shoot me an email at jo@jogarner.com
REAL ESTATE TRENDS FROM THE APPRAISER'S DESK
Values are going up because of supply and demand. List-to-Sales-Price-Ratio
In the past, if the house was listed for $100,000, it would sell for about $95,000. Today if the house is listed for $100,000, it if likely the home will sell for about $105,000.
Inventory is extremely short! Lot's of competition between buyers in bidding wars with each other trying to buy the same house.
HOME FLOORING TRENDS
Gwen Christensen with Builders Floors and Interiors works with builders AND homeowners and rental property owners. www.buildersfloorsandinteriors.com (901) 382-2155
Laminate flooring look like real hardwood that is hardy does not show scratches from animals or other stuff in your house.
Ceramic tile 12×24 stagger them making the rooms look bigger.
MORTGAGE REFINANCE TRENDS
(Jo) With the Federal Reserve warning that they will be selling off mortgage-backed securities next year, it is believed that this will cause our mortgage rates to steadily increase. With this forecasts and the Federal Reserve talking about raising their Fed rate again, customers have been calling to refinance to combine their first mortgage and their variable rate Home Equity Line Credit all onto one low, fixed rate mortgage. Having everything locked in on a low fixed interest rate, keeps the payment from going and up and up and allows for peace and enjoyment and being able to sleep at night.
(Jo) Tom and I are going to cover some more trends and tips on how to make the trends work for you. We will see you back… in just a moment
LOOK BACK MEMPHIS TRIVIA CONTEST
2nd segment after 9:15 break: The Look Back Memphis Trivia Contest is sponsored by John and Jennifer Lawhon of Lawhon Landscape (901) 754-7474 the Lawhon's can help you plan your landscaping if you have a BIG, BIG project or a smaller project . The Lawhons are giving away a $25 gift card to the first person with the correct trivia answer. If you know the answer to our trivia, be the first caller (901) 531-9732.
TRIVIA QUESTION: When was Memphis, TN founded as a city?
[Trivia Answer: ] The city of Memphis was founded on May 22, 1819 (incorporated December 19, 1826) (either answer will be accepted as correct)
"Memphis is a city in the southwestern corner of the U.S. state of Tennessee and the county seat of Shelby County. The city is located on the fourth Chickasaw Bluff, south of the confluence of the Wolf and Mississippi rivers.
Memphis had a population of 652,717 in 2016,[5] making it the second largest city in the state of Tennessee after Nashville. The greater Memphis metropolitan area, including adjacent counties in Mississippi and Arkansas, had a 2014 population of 1,317,314.[6] This makes Memphis the second-largest metropolitan area in Tennessee, surpassed by metropolitan Nashville.
Memphis is the youngest of Tennessee's major cities, founded in 1819 as a planned city by a group of wealthy Americans including judge John Overton and future president Andrew Jackson.[7] A resident of Memphis is referred to as a Memphian, and the Memphis region is known, particularly to media outlets, as Memphis and the Mid-South.
The city of Memphis was founded on May 22, 1819 (incorporated December 19, 1826) by John Overton, James Winchester and Andrew Jackson.[19][20] They named it after the ancient capital of Egypt on the Nile River.[21] Memphis developed as a trade and transportation center in the 19th century because of its flood-free location high above the Mississippi River. Located in the low-lying delta region along the river, its outlying areas were developed as cotton plantations, and the city became a major cotton market and brokerage center." (excerpts from Wikipedia)
____________________________________________________________
QUESTIONS ANSWERED BY TOM KING:
1. Tom can help with estate appraisals, divorce appraisals, cash real estate transactions and more (901) 487-6989
___________________________________________________________
QUESTIONS ANSWERED BY JO GARNER:
1. Hurricanes have been a trend lately. How do you see the hurricanes affecting our real estate market?
A. According to the Jobs Report yesterday, hurricanes have caused the loss of about 33,000 jobs, but the overall economy is deemed to be strong. A few weeks ago the fear was that the damaged homes needing repair would cause a spike in the cost of building materials and construction workers. However, the hike in material and labor costs has not been near as high as originally predicted.
B. One Mid-South area builder noted that usually the trend in new construction sales is to see a slump for a month or so following the beginning of back to school time. But this fall the phones were ringing again within a week after schools opened their doors. With the shortage of homes for sale, more homebuyers are opting to build a new home instead of trying to compete in a bidding war for an existing home.
2. What are the trends we are seeing in the existing home market?
A. Lawrence Yun, chief economist for National Association of Realtors spoke in Germantown a few weeks ago. He has warned that if the Federal Reserve begins selling off mortgage-backed securities, the mortgage rates for homebuyers and those refinancing are projected to go steadily up in 2018.
B. National Association of Realtors points out that home prices are outpacing median income in many areas around the country which may indicate the rise in home prices are about to slow. Mr. Yun predicts a slight decline in momentum for the end of 2017, but another good year in 2018 even though interest rates may be steadily going up.
C. Realtors and homebuyers are still seeing a shortage of homes on the market to sell. When more than one or two people are all making offers on the same house, bidding wars ensue.
D. Tip to buyers: Be preapproved for the full amount or more than the money needed to cover the maximum amount you would be comfortable paying. Be competitive. If the house you are offering to buy would probably appraise for a value a little higher than the listed price, the buyer, in a competitive market may want to offer a little higher price than the listed price –just to have a more competitive bid. If you know there is competition on the house you are offering to buy, consult with your realtor and your loan officer about whether you should ask the seller to pay all or any of your closing costs. The seller will be looking at the net profit from the sale of his house. Paying your closing costs and prepaid taxes and insurance would lower his net profit.
E. Tip to sellers: The National Association of Realtors stated on a podcast recently that properly staging a home can increase the price by ten percent. Also, make sure that your home is Wi-Fi friendly with good cell phone service. Buyers generally age 20 through 35 put a top priority on good internet and cell reception.
Another tip for sellers: Don't wait too late about putting your house up for sale. It is considered a seller's market today. If you have a really low interest rate on your current house and lots of equity in it too, you could sell your current home and use the equity to put down on a home that is better for your current needs. Mortgage rates are still low too!
3. Other Trends- Online loan process and online searches for homes
4. Buying homes from zero down to 3.5% down to 10% down.
Buyers are looking at your house online before they ever drive up and look at it. Make those videos and pictures POP to your online lookers. Taylor Eason, Talk Shoppe's videographer and licensed US drone pilot, can video your home from the air, around the outside of the house AND inside. www.CreatedFlawless.com
If you prefer to complete your loan application online, please visit my secure online loan application https://jogarner.evolve.mortgage
1) REAL ESTATE TIP OF THE WEEK Due to a rising number of incidences of hackers redirecting wired closing funds, please do NOT have any funds wired before verifying the wiring information with your loan officer and the attorney's office. There may be additional steps to take to ensure your money is wired to the correct account.
ANNOUNCEMENTS:
Talk Shoppe offers free networking & education to anyone interested in real estate or in business. Talk Shoppe meets every Wednesday 9A-10A CT at Nova Copy Conference Center 7251 Appling Farms Parkway Memphis, TN. This Wednesday October 11th, 2017 Attorney Anthony Bradley of the Bradley Law Firm will be presenting: "THE TRUTH ABOUT THE VETERAN ADMINISTRATION AND ATTENDANCE IMPROVED PENSION." For more about Talk Shoppe www.TalkShoppe.com
Talk Shoppe events are free thanks to supporters like Talk Shoppe's business coach, Eric Eurich of Focal Point Business Coaching. Be More, Do More, Have More, Know More, and Earn More https://ericeurich.focalpointcoaching.com/
2. Thank you to Talk Shoppe advertiser Kevin Yee of Save Energy Solutions. Kevin can help you find rebate money to seal your home's duct system to keep the bad air out. He can offer some relief from allergies and he can help you lower your utility bill www.sesinfo.biz (901) 492-1649
3. Thank you to the following real estate experts that shared with us trends they have observed in the Mid-South market since school started over a month ago. Some have shared their forecast for the remainder of 2017 and into the first quarter of 2018
A. Thank you to Correale Builders and Realtors Memphis, TN. (901) 237-2226
B. Thank you to Walker Adams, Homebuilder Atoka, TN (901) 355-2454
C. Joe Spake, licensed real estate broker and well-known real estate blogger with InCity Realty, Memphis, TN (901) 214-5563
D. Pat Goldstein, Realtor with Crye-Leike, Inc (901) 606-2000
4. Tom King congratulates the Memphis Tiger Football team. 71 points last night bringing home the win! GO TIGERS!!!!
4. FOR THIS PODCAST OF REAL ESTATE MORTGAGE SHOPPE AND MORE, GO TO JOGARNER.COM
5. Real Estate Mortgage Shoppe reminds you that MAKE YOUR PLAN. LET'S WORK YOUR PLAN. IF THE DEAL WORKS FOR YOU TODAY, LET'S DO IT TODAY.
QUOTE CORNER:
Jason Canton-"Those who are ill-informed about change will be at risk for a rough future."
German Kent about the trend-tracking Twitter—"Tweet others the way you want to be tweeted."
____________________________________________________________________________________
REJOINDERS:
1) Pat Goldstein, Crye-Leike Realtors (901) 606-2000 The Gold Standard In Real Estate
2) Billy Nickol, Promotional Consultant with Geiger Company. Keep your company in front of the marketplace with a world of products. If Billy doesn't have it, you don't need it. (901) 233-1487
3) Mary Lou Nowak, Mid-South Home Helpers (non-medical assistance in the home) Mary Lou KNOWS WHAT TO DO for YOUR loved one (901) 414-9696
Transitional Music:
Marvin Gaye  "What's Going On" ; "Waiting On The World To Change"  John Mayer; Bruce Hornsby "The Range-The Way It Is" ; "Memphis" by Johnny Rivers for the Look Back Memphis Trivia Contest
CALLER WALLY: My daughter got a divorce and accidentally left her name on one of the credit cards with her ex. The ex did not make the payment and now my daughter's score has dropped from 700+ down to low 600's. How can she get the scores back up?
Jo answers: The credit bureaus refer a lot of people to www.myfico.com This site and other resources talk about getting a boost to credit scores by paying down revolving credit card balances to under 30% of the credit limit. If your daughter wants to get a bigger boost to her score quickly, it could really help her to pay down her credit card balances to under 10% of the credit limit. If she can show that she makes a habit of never using more than 10% of her credit line, it is very likely that over the course of 1 or 2 months, she might see as much as a 35% increase on her score or more.
_____________________________________________________________________________________
ABOUT TOM KING: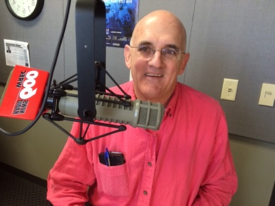 Tom is a well- respected and sought after appraiser in Memphis, Tennessee.  He is a second generation appraiser with 40 years experience.  He has been elected to the Memphis Area Association of Realtors Board of Directors three times.
Tom is a certified residential appraiser in Tennessee.  He have appraised over 20,000 homes in his career.  A graduate from the University of Tennessee with a degree in real estate, Tom is also a Certified Relocation Professional (CRP).  Tom also has vast experience in dealing with the county and state boards of equalization and in valuations of property for tax appeal purposes. (901) 487-6989
__________________________________________________________________
ABOUT JO GARNER-MORTGAGE LOAN OFFICER: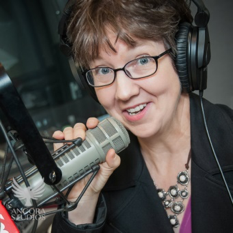 www.JoGarner.com (901) 482 0354 jo@jogarner.com twitter @jogarner
Jo describes her job description: "As a mortgage loan officer, my job is to give my client the benefits they want from their financing terms– listening to my client and determine what's of the most value to THEM– What is their comfort level on a house payment, how much are they comfortable paying down, what type of financing do they need to get the house they want to buy or refinance. Different clients have different priorities in life—some are buying their first home with very little down payment funds. Some are recovering from medical challenges, divorces or preparing to send children to college and some are embarking on a long term goal of buying properties to build rental income. Whatever their personal priorities are, my job is to put together a mortgage with comfortable terms that will help them achieve their goals."
Jo Garner is a mortgage officer with extensive knowledge in tailoring mortgages to her customers who are refinancing or purchasing homes all over the country. She offers conventional, FHA, VA or other loan programs for refinancing and purchases.
Jo can help you look at rent vs buy, when it makes sense to refinance, how to get the best deal on your home purchase financing.
Jo Garner has been in the real estate/financing business for over 20 years.  She got her start in Portland, Maine where she first began her real estate career. She received her real estate education from the University of Southern Maine  and was personally mentored in San Diego, California  by Robert G. Allen, author of Nothing Down, Creating Wealth and The Challenge.
On moving back to West Tennessee in 1987, she went into business buying and selling discounted owner-financed notes secured on real estate.  In 1990 Jo went to work for a residential mortgage company and has been a mortgage loan officer for over 20 years.  Her goal is to offer excellent, affordable service to her customers, tailoring the loan programs to the specific needs of her clients.
In addition to her work in the mortgage field, Jo Garner  is the primary sponsor and founder of Talk Shoppe in Memphis. www.TalkShoppe.com She was also the editor of Power Shoppe, a free weekly e-zine designed for real estate professionals and others indirectly connected to the real estate industry and currently publishes on her blog www.JoGarner.com
PHOTO GALLERY FROM 10-7-17 REMS SHOW:
https://soundcloud.com/jo-garner-3/rems-tips-and-trends-fall-2017_10-7-17