One of the biggest investments you will ever make in your life is buying or refinancing your home. Today we are going to ask the experts for tips to avoid making very expensive mistakes when you buy and sell real estate. We have in queue realtors, a home inspector, appraiser, an insurance specialist, rental management expert, Sally Baker-our professional organizer and estate sale coordinator and I plan to share some mortgage tips.
Let's stay in touch! Subscribe at www.JoGarner.com and you will get our weekly podcasts with the show notes in your inbox. Call and we can talk about what YOU want to accomplish with your mortgage financing.
To Your Success,
Jo Garner, Mortgage Loan Officer NMLS# 757308
(901) 482-0354
Jo@JoGarner.com
APPLY ONLINE: https://jogarner.evolve.mortgage
___________________________________________________________________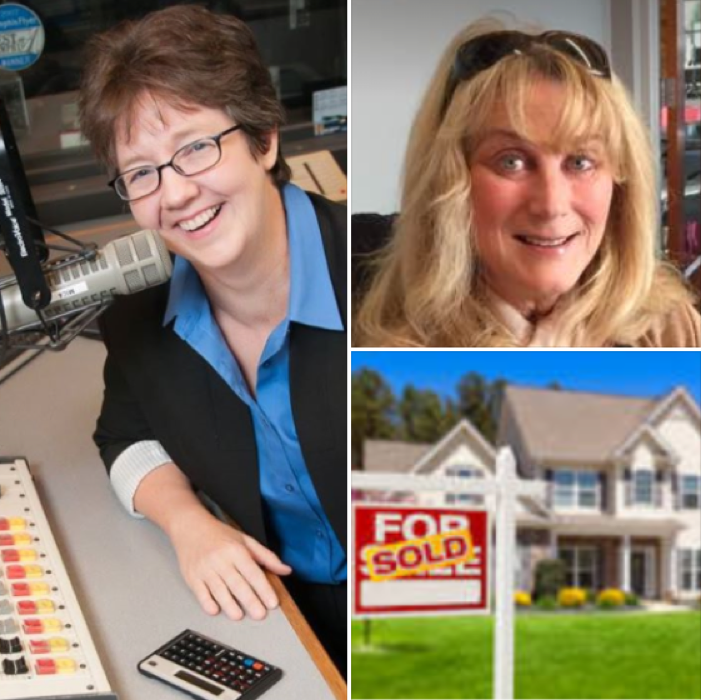 Good morning, Memphis!
Welcome to our listeners across the 50 states! You're on Real Estate Mortgage Shoppe. I'm your host, Jo Garner, Mortgage Loan Officer. You can connect with me at www.JoGarner.com. Our general topic is "REAL ESTATE TIPS FROM THE PROS." Today's show is sponsored by Joe Rojas of Quality Title Group. For your home purchase or refinance, give Joe Rojas a call at (901) 289-5821.
If you have a question or comment text me right now at (901) 482-0354 or call me directly off the show at the same number (901) 482-0354. You can call us while we are live March 10th , 2018 in the studio at (901) 535-9732.
One of the biggest investments you will ever make in your life is buying or refinancing your home.
Today we are going to ask the experts for tips to avoid making very expensive mistakes when you buy and sell real estate. We have in queue realtors, a home inspector, appraiser, an insurance specialist, rental management expert, Sally Baker-our professional organizer and estate sale coordinator and I plan to share some mortgage tips.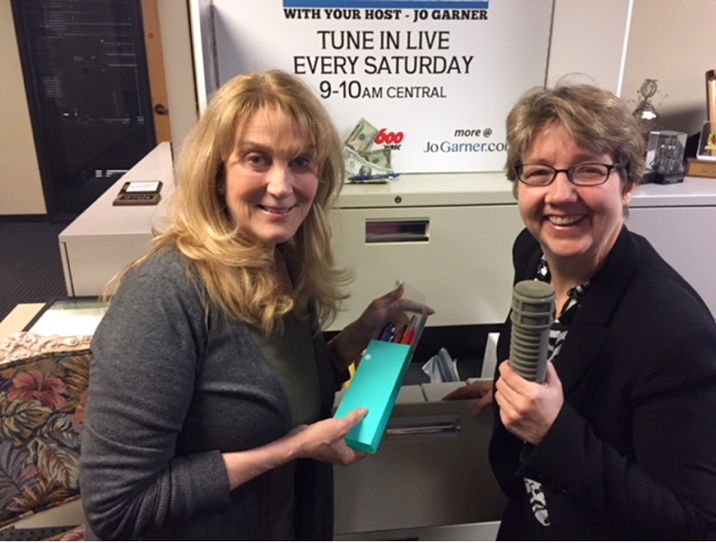 Sally Baker, owner of The Source Unlimited, an expert home and office is sitting in the co-host chair and ready to talk with you about some top tips on organizing your home, your office your car. Sally organizes everything from homes to coordinating estate sales to organizing events and associations. She is ORGANIZATION on the fast-track. (Sally has about 1 minute to introduce herself and talk about what she does for her clients)
(Jo) Our family had an estate sale few years ago out-of-town, and Sally coordinated the sale so that we got the most publicity and attendance and she and her crew made it fun for everyone. My family still talks about you Sally—and it's ALL GOOD!
There were some pieces of furniture that my father built that we wanted to keep in the family, but there was no way to fit it all into my house with my other furniture. I sold some of my furniture in the estate sale and had to completely reorganize my house so I could use the furniture my father made. It was total chaos trying to reorganize my routine and systems until Sally showed up like Mary Poppins. Within the first couple of hours she had found several hundred dollars in lost gift cards. She more than paid for herself by finding those gift cards—AND brought peace and an organized system back to our household.
Sally, spring cleaning is just around the corner. Why don't you share some of your top organizing tips with our listening audience? (Sally shares some of her top organizing tips—)
(Jo) Anyone who sees me during a business day knows about my big computer bag that holds everything except maybe the kitchen sink. It was crammed full of everything you can imagine that can be picked up over the course of a month and it was in no order whatsoever. One day up here at the radio station, Sally laid a towel out on the studio table then proceeded to turn my bag upside down, dumping everything out. Within just a little over 90 seconds, Sally had that bag completely organized and everything in its own place where it was easy to find. Now I call her the AMAZING SALLY BAKER!
The real estate market right now is REALLY AMAZING! We are seeing a HUGE demand from people who want to buy homes but the available homes for sale continues to dwindle down to only a fraction of the inventory needed to meet the demand.
When I was very young, my dad would take my sister and I to the movie theater. I would complain if the line of people waiting to get inside was long. My dad would laugh and say, "If the line is long, the movie is good." Well, my friends, the line is long but the real estate market is HOT!
Here is one of my three top mortgage tips for 2018:
Top Tip: Ask the mortgage officer review all of your income and asset documents and review your credit so that the preapproval letter you get from the mortgage company can note that your credit, your income and asset documents have been reviewed and are acceptable. This sets your preapproval letter apart from the other people competing against you to buy the same house.
I would like very much to be on your journey to homeownership as your lender. But you have to contact me personally so I can work with you personally. You can connect with me at www.JoGarner.com or email Jo@JoGarner.com or call me the old fashioned way (901) 482-0354.
We have some great tips for you from realtors, appraisers, inspectors, property managers and insurance pros coming up with we come back from this break.
_____________________________________________________________________________
2nd segment after 9:15 break: Our Look Back Memphis Trivia Contest is brought to you by notable Memphis historian, Jimmy Ogle. Jimmy Ogle offers free historic walking tours downtown in the spring and fall. For information about Jimmy Ogle, go to www.JimmyOgle.com . The Look Back Memphis Trivia Contest is sponsored by John and Jennifer Lawhon of Lawhon Landscape (901) 754-7474 the Lawhon's can help you plan your landscaping if you have a BIG, BIG project or a smaller project . The Lawhons are giving away a $25 gift card to the first person with the correct trivia answer. If you know the answer to our trivia question, call us at 901 535 WREC 901 535-9732.
Garner # 124 * 03/10/18
Lakeland
Question: I was the site of an international dragstrip from 1960 to 1979. Who am I?
Hint: I was developed around a manmade lake in 1959.
Hint: I was incorporated in 1977.
Hint: My population is now over 12,000 citizens.
Final Hint: My amusement park had a large Brussels World's Fair Sky Ride over the lake.
Answer: Lakeland. Garner Lake is a man-made lake, built in 1959 as the centerpiece of Lakeland Amusement Park, which operated until 1976. Garner Lake is the largest lake in Shelby County at 240 acres. The lake is approximately one mile long and 1/2 mile wide at the dam. The shoreline is 8.44 miles and today has numerous residences on its shores. Lakeland Amusement Park opened in 1960 and featured a sky ride over the lake, two railroad trains (one we all remember as Huff-N- Puff), numerous kiddie rides, games, amusements and a paddle wheeler riverboat on the lake. It was one time touted as the "Disneyland of the Mid-South" and closed in 1977.
Lakeland Dragstrip, later knows as Lakeland International Dragway, opened on July 4, 1960. The visionary for Lakeland Drag Strip was Raymond Godman. The strip was featured in the 1971 cult film "Two lane Blacktop". In 1972 Big Daddy Don Garlits set an AHRA national E.T. record of 5.95 seconds. It was closed in 1979 and demolished in 2009 to make way for mixed-use industrial development, yet remnants of the trach remain. The Lake District, which will take the place of the former Belz Factory Outlet Mall at I-40 and Canada Road, is an upscale 160+ mixed-use community surrounding a 10-acre lake and waterways. Designed to be an urban village, The Lake District will open in 2019 (thelakedistrict.us).
The City of Lakeland was incorporated in 1977. Lakeland (now between Highway 70 and Highway 64 in northeast Shelby County) has grown from 612 residents in 1980 to over 12,400 residents in the 2010 census. Stonebridge Country Club is a 6,768-yard, tree-lined golf course opened in 1973. The Lakeland School System (LSS) is one of the highest performing school districts in Tennessee with its students scoring in the top 2% of all schools in the state. Lakeland Prep High School is scheduled to open in August, 2020. A 3-year project to completely redo the I-40 interchange (Exit 20) is now complete. In 2017, the City of Lakeland was designated as an Adventure Tourism District by the Tennessee Department of Tourist Development! Today, Wyatt Bunker is the Mayor of Lakeland. www.lakelandtn.gov
Jimmy Ogle gives free walking tours on the sidewalks and parks in Downtown Memphis during the year, with the next being the Judge D'Army Bailey Courthouse Tour at 12:00 noon on Thursday, March 15 (meet at the southwest steps, corner of Second & Adams). Weekly TUESDAY TOURS begin on April 10. Go to JimmyOgle.com.
EXPERTS:
PAT GOLDSTEIN, REALTOR WITH CRYE-LEIKE (901) 606-2000 9:15AM Get a strong preapproval letter from your lender because competition is stiff with on a few homes listed on the market and a burgeoning demand from people wanting to purchase homes.
BRANDON THOMPSON, HOMETEAM INSPECTION SERVICE (Home Inspector) (901) 848-2388 Home inspection tip—have a camera inspection of the sewer lines to make sure blockages are not developing. Clearing a clogged sewer line can be expensive and nasty too. HomeTeam Inspections do home inspection inside and out and they have the equipment to inspect sewer lines.
9:20AM
PHILLIP KEMP, REED AND ASSOCIATES OF TENNESSEE, PROPERTY MANAGEMENT (901) 209-0555
9:21AM If you want or need to keep your current home but need to purchase a new primary residence somewhere else, Phillip Kemp can help by putting good tenants in your property to pay you rent. Phillip is the boots you need on the ground to keep your real estate income-producing property making money.
HEATHER HORTON, REAL ESTATE AGENT WITH CRYE-LEIKE (901) 848-6090
9:30AM
Tim Edwards, The Flying Locksmiths (901) 231-4777 memphis@flyinglocksmiths.com The deadbolt is the biggest component to security on your doors. Also the size of the screws on your hinges can work together to make the door kick-proof. And more ….
9:36AM
Lynn McDonald, Erin McDonald Insurance Agency (901) 849-7101
9:37AM The most important insurance tip is to ALWAYS CALL YOUR INSURANCE AGENT FIRST. When you call the 800 number, even to ask a question with no claim processed, the call itself could be considered a filed claim and negatively affect your insurance record.
Tom King, Bill King Company , Real Estate Appraiser (901) 487-6989
Anytime between 9:15A-9:40A Tom talks about the lack of inventory and the booming demand. The number of homes listed for sale is about 30% of what is needed based on demand. Also, inspect your home before you list for sale or before you choose to buy. Look for rotted wood, systems that are not operating properly, especially the hot water heater. If these are not working, the appraiser will normally require them to be fixed before closing.
___________________________________________________________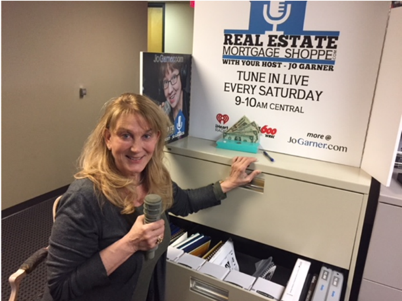 TOPICS COVERED BY SALLY BAKER:
1. The magic of putting Like things together.
2. Start small. One project at a time. Use utensil drawer or other containers in a drawer to keep items together.
3. Before beginning an organizational project at home, set up 4 boxes-Give Away, Donate, Keep, Recycle
4. Once you decide to give away or donate items, put them in your car and take them to the donation site. If you leave them in your house, you will get used to seeing them and they "become part of the landscape" and never get donated.
___________________________________________________________
TOPICS COVERED BY JO GARNER:
Mortgage rates are still really good, but forecasts from most analysts are all pointed toward the Federal Reserve rates continuing their trek upward and mortgage rates to continue rising also.
Competition is stiff in most markets for lots of buyers trying to buy from a shrinking number of available homes for sale.
My top three mortgage tips are these:
Like a good soldier—be prepared and be ready to compete. Surround yourself with experienced, reputable professionals who can keep you from making VERY EXPENSIVE mistakes.
1. Get a strong preapproval letter from a reputable mortgage company for an amount you are comfortable paying.
Determine for yourself, after reviewing your income and assets, your personal comfort level on the amount of what you can comfortably pay on a house payment. Determine for yourself what you can personally pay for move-in costs at closing and still leave enough in the bank for an emergency fund.
A. Take a couple of hours and review what you actually make for income. Look at your W2s or your tax returns. If you are salaried, look at how much you net on your paycheck –the amount that goes in your bank and multiply that number by how many regular paychecks you get with that amount.
B. Then review the summary reports your credit card company sends you to see how much money you really are spending. And review your bank statements too. Lots of people, myself included believe we know the amount we spend on things, but you are going to be shocked when you do the math.
C. After reviewing what you really bring in for income and what you really are spending, then come up with a house payment that you know you will be comfortable paying each month. After reviewing your bank statements, how much money are you comfortably paying down on a house with other costs and still leave an acceptable amount of funds in your emergency fund?
D. Volunteer to have the mortgage officer review all of your income and asset documents and review your credit so that the preapproval letter you get from the mortgage company can note that your credit, your income and asset documents have been reviewed and are acceptable. This sets your preapproval letter apart from the other people competing against you to buy the same house.
2. Pull a free consumer credit report and review your credit score, your credit payment history and the percentage of the credit limit you owe on credit cards.
The law allows you to pull your credit from the three major bureaus once a year free of charge. The official site to do this is www.annualcreditreport.com
Make sure there is no negative erroneous credit on your report. If there is, you have a chance to get with the creditor and get it corrected.
Over 30% of your credit score as of right now is determined on what percentage of your revolving credit you are using. For example, if you had a credit card with a $1,000 credit limit and you owed over $500, then you would owe over 50% of the credit limit. .
For now, you are being penalized with a lower credit score because you are using 50% or more of your credit limit. You actually add some points to your score by only using less than 30% of your credit limitOn a $1,000 credit limit you can put some points on the credit score by owing less than $300 on that card. You get even more points if you own less than 10% of the credit limit. But paying the card completely off may not be good since the credit card company might not report at all.
3. Put some reputable, experienced real estate professionals on your team.
Buying a house is one of the largest investments you will ever make and you don't want to make the most expensive mistakes you have ever made. A good realtor, mortgage loan officer, title company, appraiser, home inspector and insurance agent can keep you working smart and saving you from disaster. I would love to sign up for the job as your mortgage officer. But you have to contact me personally so I can work with you personally. MAKE YOUR PLAN. LET'S WORK YOUR PLAN. IF THE DEAL WORKS FOR YOU TODAY, DO IT TODAY. Connect with me at www.JoGarner.com or call me at (901) 482-0354 (901) 482-0354.
REAL ESTATE TIP OF THE WEEK (Sally Baker offers organization tip):
ANNOUNCEMENTS:
1. Talk Shoppe offers free networking & education to anyone interested in real estate or in business. Talk Shoppe meets every Wednesday 9A-10A CT at Pinot's Palette 8225 Dexter Rd Cordova, TN. This Wednesday March 14th 2018 Tax Attorney Wis Laughlin will be presenting "How To Take Advantage Of The New Tax Law 2018"
2. Talk Shoppe events are free thanks to advertisers Heather Donoho, owner of Clean and Pink residential cleaning company. At Clean and Pink they remind us that house cleaning is not a chore—it's a science. They even mix their own cleaning solutions to fit their customer's home. For more www.cleanandpink.com
3. Thank you also to Tim Gilliland of www.BackupRX.com Don't let your data get hijacked. Let Tim show you how to cost-effectively backup your computer data.
4. Thank you again to Joe Rojas of Quality Title Group in TN and Mississippi. When you want to buy a house or refinance one, call Joe Rojas at 901 289-5821.
5. Remember to spring forward one hour this tomorrow 2AM That means you lose an hour but gain a lot of sunshine and springtime happiness.
6. SPECIAL NOTE: REAL ESTATE MORTGAGE SHOPPE RECOMMENDS THAT YOU CONSULT WITH A FINANCIAL, LEGAL OR OTHER CERTIFIED, LICENSED PROFESSIONAL BEFORE ACTING OR INVESTING ON ANYTHING YOU HEAR OR SEE FROM THE CONTENT ON THIS SHOW OR BLOG POSTS. THE INFORMATION WE SHARE ON REAL ESTATE MORTGAGE SHOPPE IS GENERAL IN NATURE MEANT FOR GENERAL EDUCATIONAL PURPOSES ONLY.
6. FOR THIS PODCAST OF REAL ESTATE MORTGAGE SHOPPE AND MORE, GO TO JOGARNER.COM
7. Real Estate Mortgage Shoppe reminds you that MAKE YOUR PLAN, LET'S WORK YOUR PLAN. IF THE DEAL WORKS FOR YOU TODAY, DO IT TODAY!
QUOTE CORNER:
1. Anonymous- "Of course I talk to myself. Sometimes I need expert advice."
2. Anonymous- Beware of the guy who says to you, "Take my advice! I'm not using it."
3. Sally Baker-"Whenever it comes to organization—Like Things Together"
____________________________________________________________________________________
REJOINDERS:
1. Gwen Christensen, owner of Builders Floors and Interiors in Memphis. Get great flooring quality and installation at less cost than the big box stores. www.buildersfloorsandinteriors.com
2. Marcus Fors, Puroclean of Memphis (restoring your home after water damage, fire damage, mold and bio hazards) (901) 237-2040
3. Dan Sater, author of the book The Top 20 Toxic Credit Mistakes https://www.amazon.com/s/ref=nb_sb_noss/146-2703972-5170120?url=search-alias%3Daps&field-keywords=top+20+toxic+credit+mistakes
____________________________________________________________________________
Transitional Music:
"You Make My Dreams Come True" by Hall and Oates; "Good Advice" by Allan Sherman;
"Signed Sealed Delivered" Stevie Wonder; "Memphis" by Johnny Rivers for Look Back Memphis Trivia Contest
________________________________________________________________________
ABOUT SALLY BAKER, THE SOURCE UNLIMITED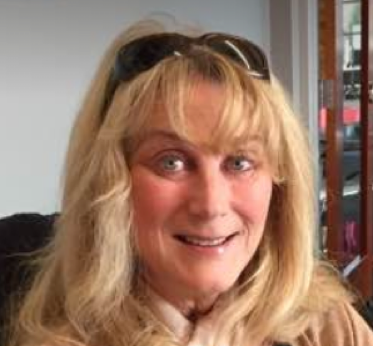 I have owned and operated my company, The Source Unlimited" for over 25 years. The scope of my business covers a wide variety of "organizing" needs, including but not limited to event planning, association management, wedding planning, organizing large and small projects such as homes, offices, garages, closets and even car interiors and trunks. Estate Sales are a large component of my business.
SallyBSource@aol.com
(901) 258-4775
________________________________________________________________
ABOUT JO GARNER-MORTGAGE LOAN OFFICER: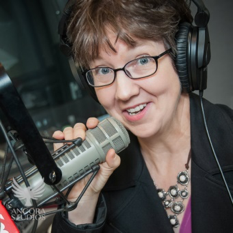 WHAT DO YOU WANT TO ACCOMPLISH WITH YOUR MORTGAGE?
www.JoGarner.com (901) 482 0354 jo@jogarner.com twitter @jogarner NMLS# 757308
Jo describes her job description: "As a mortgage loan officer, my job is to give my client the benefits they want from their financing terms– listening to my client and determine what's of the most value to THEM– What is their comfort level on a house payment, how much are they comfortable paying down, what type of financing do they need to get the house they want to buy or refinance. Different clients have different priorities in life—some are buying their first home with very little down payment funds. Some are recovering from medical challenges, divorces or preparing to send children to college and some are embarking on a long term goal of buying properties to build rental income. Whatever their personal priorities are, my job is to put together a mortgage with comfortable terms that will help them achieve their goals."
Jo Garner is a mortgage officer with extensive knowledge in tailoring mortgages to her customers who are refinancing or purchasing homes all over the country. She offers conventional, FHA, VA or other loan programs for refinancing and purchases.
Jo can help you look at rent vs buy, when it makes sense to refinance, how to get the best deal on your home purchase financing.
Jo Garner has been in the real estate/financing business for over 20 years. She got her start in Portland, Maine where she first began her real estate career. She received her real estate education from the University of Southern Maine and was personally mentored in San Diego, California by Robert G. Allen, author of Nothing Down, Creating Wealth and The Challenge.
On moving back to West Tennessee in 1987, she went into business buying and selling discounted owner-financed notes secured on real estate. In 1990 Jo went to work for a residential mortgage company and has been a mortgage loan officer for over 20 years. Her goal is to offer excellent, affordable service to her customers, tailoring the loan programs to the specific needs of her clients.
In addition to her work in the mortgage field, Jo Garner is the primary sponsor and founder of Talk Shoppe in Memphis. www.TalkShoppe.com Jo is host of Real Estate Mortgage Shoppe and currently publishes on her blog www.JoGarner.com