Your real estate appraisal is a foundational factor in your real estate transaction, especially if there is a mortgage involved. Many things can cause your transaction to go wrong if the value comes in low or the appraiser notes repairs or other mortgage regulation infractions. Today we will be sharing some information and ideas that can help you prevent those problems before they happen or mitigate them after they happen.
What do YOU want to accomplish with YOUR mortgage? Call me and let's talk over some financing options available to you. Also, you can subscribe at www.JoGarner.com for weekly podcasts with show notes from Real Estate Mortgage Shoppe.
To Your Success,
Jo Garner, Mortgage Loan Officer NMLS# 757308
(901) 482-0354 Jo@JoGarner.com www.JoGarner.com
________________________________________________________________________
WELCOME TO REAL ESTATE MORTGAGE SHOPPE!
Good morning, Memphis! Welcome to our internet listeners and podcast listeners across the 50 states! You're on Real Estate Mortgage Shoppe. I'm your host, Jo Garner, Mortgage Loan Officer. You can connect with me at www.JoGarner.com. Our general topic is WHAT TO DO WHEN YOUR REAL ESTATE TRANSACTION DEPENDS ON THE APPRAISAL. Subscribe to get our weekly blogposts with podcasts at www.JoGarner.com. Call us while we are live at (901) 535-9732 Today is May 18th, 2019.
Your real estate appraisal is a foundational factor in your real estate transaction, especially if there is a mortgage involved. Many things can cause your transaction to go wrong if the value comes in low or the appraiser notes repairs or other mortgage regulation infractions. Today we will be sharing some information and ideas that can help you prevent those problems before they happen or mitigate them after they happen.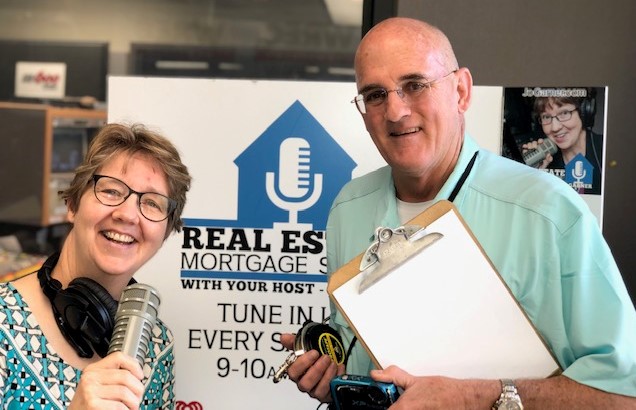 INTRODUCING TOM KING OF BILL KING APPRAISAL COMPANY
Sitting in the co-host chair today we have our expert real estate appraiser, Tom King of Bill King Appraisal Service. Tom has been appraising homes in Shelby County, Tipton and Fayette County in Tennessee for over 40 years. I believe, Tom, you are the perfect person to inform our listeners some things they can do before the appraisal is performed on their home to prevent problems and some ideas to consider on how to mitigate problems encountered on appraisals. (Tom talks about what he does as an appraiser for his clients)
THE POWER OF PREPARATION-THE FARMER'S STORY
(Jo) Buying a home is one of the biggest purchases most people make in a lifetime. The mortgage on that home is usually one of the largest payments in the budget. Put a reputable realtor on your team, a good lender, title company, home inspector and insurance agent. They can help you prepare for unexpected problems that could pop up like an issue on the title for the home or a repair issue or a challenge to overcome when you are getting your mortgage approved.
Harvey MacKay, author of Prepare To Win and Swim With The Sharks.., tells a story about a desperate farmer on the Atlantic seacoast that had been trying to hire a good farmhand, but no one wanted to apply because they knew what fierce storms barreled in from the sea causing destruction of buildings and crops
But one day a thin little man applied for the job. The farmer looked at him and shook his head, " Are you SURE you can handle this farm?" The little man said confidently, "Yes, and I can sleep well through storms too."
One night a fierce storm blustered in and woke up the farmer. The farmer threw on some boots and a raincoat and fought the storm all the way out to the house where the little man was sleeping. "Wake up! We have to protect the hay and the animals!" But the little man continued sleeping.
The farmer stumbled back out into the storm and, only at that moment did he notice that the hay had already been covered and tied down, the cows and horses had already been put safely in the barn. Then the farmer understood what the little man meant when he said, "I sleep well through storms."
As a mortgage loan officer, it is my job to inform and help my clients be prepared so they get quickly and safely through the mortgage process. It is easier for them to avoid mistakes and seize some opportunities along the path when they know what the steps they will take next in the loan process.
For the benefit of my mortgage clients, I give them a link to a 12-minute greeting from me and we go through a dozen or so Do's and Don'ts For A Smooth Mortgage Process. We do this in person or over the phone too. We go through the "Get-It-Right-The-First-Time-Mortgage-Checklist" so my mortgage client feels confident he or she is getting the exact right loan program for them.
Are YOU planning to purchase a home or refinance a home? MAKE YOUR PLAN. LET'S WORK YOUR PLAN. IF THE DEAL WORKS FOR YOU TODAY, LET'S DO IT TODAY. Connect with me at www.JoGarner.com. Email me at Jo@JoGarner.com or just call me at (901) 482-0354.
ADVICE FROM THE APPRAISER'S DESK FOR HOME SELLERS
Tom, since we are talking about what to do when our real estate transaction depends on the appraisal, please share some of your advice for sellers so that they are best prepared to win. (Tom launches into advice on how sellers can best prepare their home to avoid problems with the appraisal. Tom covers some advice for sellers before they put their house on the market.
1. Getting a pre-listing home inspection by a certified home inspector can help get all of the issues out on the table that, when the contract to sell the house is sealed with a buyer, there will not be a need to reopen negotiations later to determine who will pay for repairs and when they will be paid.
2. Put a reputable realtor who knows your area on your team. Their knowledge and resources are invaluable when it comes time to determine a listing price and options available to sellers when the negotiations begin.
3. Buyers need to be preapproved and know the range for what dollar amount they are preapproved to buy.
(Jo) You're on Real Estate Mortgage Shoppe. I'm your host, Jo Garner, Mortgage Loan Officer. You can connect with me at www.JoGarner.com . Subscribe at www.JoGarner.com to get your weekly Real Estate Mortgage Shoppe podcasts with show notes. When we come back, Tom King will be sharing some tips to BUYERS on how to prevent problems and mitigate losses on their real estate appraisals.
THE LOOK BACK MEMPHIS TRIVIA CONTEST
2nd segment after 9:15 break: Our Look Back Memphis Trivia Contest is brought to you by notable Memphis historian, Jimmy Ogle. Jimmy Ogle offers free historic walking tours downtown in the spring and fall. For information about Jimmy Ogle, go to www.JimmyOgle.com . The Look Back Memphis Trivia Contest is sponsored by John and Jennifer Lawhon of Lawhon Landscape (901) 754-7474 the Lawhon's can help you plan your landscaping if you have a BIG, BIG project or a smaller project . The Lawhons are giving away a $25 gift card to the first person with the correct trivia answer. If you know the answer to our trivia question, call us at 901 535 WREC 901 535-9732.
Question: Memphis after World War 2 began to sprawl eastward past Overton Park and I became one of the most popular residential areas to live in "East Memphis" just past Highland Street. What is my name?
(Answer is High Point Terrace)
Hint: At the time I was begun, the eastern Memphis City Limits extended only to Goodlett Street.
Hint: I was considered the "highest" ground (elevation wise) in Memphis at the time.
Hint: Poplar Plaza Shopping Center and Galloway Golf Course are two of my neighbors
Last Hint: Many of my streets are named for children (like Charleswood, Johnwood, Kenwood and Philwood)!
Answer: High Point Terrace
Jimmy Ogle gives free walking tours in Downtown Memphis during the Spring and Autumn.
Go to jimmyogle.com for the 2014 Spring season schedule and locations:
________________________________________________________________________
TOPICS COVERED BY TOM KING, BILL KING APPRAISAL COMPANY
1. Explain what is an appraisal?
2. What is the difference between an appraisal and a home inspection? Home appraisal is a licensed appraiser coming out and measuring the house, making note of any repairs seen from a head and shoulders perspective, noting any systems or structural needed repairs that affect the habitability of the home and putting a dollar value on the home.
The home inspector has a focus on inspecting in detail the systems and structure of the home. He/she is there, not to give a value, but to make a detailed report on deferred maintenance issues and needed repairs so that the buyer can make a more informed decision. Home inspections are not required by the mortgage companies, but they are advisable. Home appraisals ARE required most of the time by mortgage companies, although some appraisals required are Automated Valuation Methods via online data or just exterior-only appraisals.
3. Explain the firewall between appraisers and lenders.
Government guidelines require that mortgage companies order real estate appraisals through a third-party appraisal ordering company to discourage collusion between an appraiser and a mortgage person. Communication back and forth between the mortgage company and the appraiser goes through the third-party appraisal ordering company.
If a homeowner orders an appraisal on their own, the mortgage company would not be able to use it due to the requirement to go through the third-party agency.
4. What advice can you share with sellers to help them best prepare for their appraisal to get the best value with the least amount of other problems? (covered in first segment of show)
5. What advice can you give homebuyers to help them prevent unexpected problems? (covered earlier in show)
6. What steps can someone take if an appraisal comes in with a lower than expected value?
Review the accuracy of square-footage, amenities, other comments. If there are errors in the information used to determine a value on the home, this could take away from the accuracy of the dollar value derived from the appraisal for your home.
Look at the Market Trends page of the appraisal. Example: If the market conditions trend shows values increasing by 10% over the last 6 months and the comparable sales used to get the value on your property was sold 6 months ago, there is a possibility that the appraiser would make a 10% adjustment on the comparable homes sold 6 months ago, bringing up the number used to get to the dollar amount on your home current day.
Research to see if there are different comparable sales that would have reflected a more accurate description of your subject property present day.
For appraisals ordered through mortgage companies, it is important to put together your facts in a professional letter to be sent to the appraiser through the third-party appraisal ordering service. Your mortgage representative will take your letter and send it to the 3rd party appraisal service for you.
________________________________________________________________________
TOPICS COVERED BY JO GARNER, MORTGAGE LOAN OFFICER
1. What are common repair items that appraisers mention in appraisals that usually require these repairs be completed before closing ?
A. If there will be a full appraisal on the property you are financing, please inspect the subject property for repairs that may be required prior to closing by the appraiser. Some common required repairs are leaky roof, rotted wood, peeling paint, torn flooring, broken tile, non-functional plumbing, electrical or HVAC systems, drainage problems, holes in sheetrock, broken windows, foundational problems, termite damage, hazardous waste on property, etc.
B. Other Factors To Consider On The Appraisal
If the property is in a flood zone, flood insurance will be required. Appraisal values are determined by the assigned appraiser.
For most traditional mortgages, the house must conform to the area. This means that if the house you want to buy has two separate homes on one parcel of land but there are no other properties in that area that have sold in the last 6 months to a year with two separate homes on one parcel of land, the regulations for the mortgage program you are apply for may not accept the appraisal due to the non-conformity of the property
Other examples of the property not conforming to the sales in the area, are when there is a lot of acreage sold with a home. The government FHA loan program will not accept over 10 acres with the house. If there are no other houses similar to the subject property that has sold with a lot of acreage in the last 6 months to a year, the appraisal may be rejected by some loan programs.
Some of the traditional mortgage programs require that commercial use of the property be restricted to 25% of the total property. Also, some loan programs will not accept an appraisal when the value of the land is over 30% of the total value of the home and land. (There are exceptions to this rule with the right documentation)
If the property is a condominium, traditional lending programs require a condo association questionnaire to be completed by someone with authority in the home owners' association. There are several guidelines for condominium projects that must be met before getting a traditional loan. It's like the condominium project is having to qualify with the loan just like the borrower.
2. STORY OF GARY AND GWEN GARRISON STORY-
Gary and Gwen Garrison (not their real names) had been living out in the country in a house that was originally owned by Gary's parent's but Gary and Gwen had fixed up the property over the l years they had lived there. Now Gary owned it free and clear. It was nice not having a house payment but with his promotion at work and Gwen's job change, they both needed to live nearer to downtown.
There is an old saying that you will never make a big life change until you are so miserable where you are that it feels better to forge into the unknown, even though you are afraid, rather than to continue to eek out an existence in the current situation.
Gary and Gwen were both making the long commute every day and evening back and forth from home to work. It was time consuming and expensive to constantly be driving that far every day from work to home. After a while, the thoughts of living in town, close to friends and family and close to their work, became a burning desire that overcame their fear of selling their home and moving.
Gary and Gwen had been shopping with their realtor downtown and found a couple of homes that they felt would be comfortable and affordable. One of the homes, their realtor informed them, had been sold the night they said they would go home and think about it.
The seller's realtor on the other house was encouraging and the Garrisons thought for sure the seller would accept their offer on other home they liked. The Garrison's put their home on the market thinking it would sell in a couple of weeks, but they got an offer they couldn't refuse within 2 days.
Right after the Garrison's accepted the offer from a buyer to sell their home, they got word that the sellers on the house the Garrison's wanted to buy had accepted a different. "We have to find a home now before we are homeless," he said a little urgently.
The house the Garrison's found next was a perfect layout but needed some paint and needed some better looking carpet. The sellers said they were strapped for cash until after the home sold. The Garrisons really wanted the house but really wanted the new carpet and paint done too and by their contractor of choice. So the buyer and seller were at an impasse.
The Garrisons negotiated for the sellers to agree to put money for the new paint and carpet in an escrow account to be paid directly to the vendor of the Garrison's choice after closing. The sellers would have the money after closing and the Garrison's would still get to pick the paint and the carpet they wanted.
Since the carpet and paint were simply cosmetic improvements to the property and not required to be completed before closing, this arrangement worked for both parties. But if they had not sought out advice from the realtor and lender on what to expect from the appraisal, they may not have been able to get the arrangement as perfectly as the did. Preparation….
Note: For contracts where the buyer will be getting a traditional mortgage—STAY AWAY FROM DECORATOR ALLOWANCES OR CARPET ALLOWANCES from the seller to the buyer. These cause problems and delays because of stricter lending guidelines. Take some advice from the way the Garrisons crafted their negotiations documenting that money did not flow through the buyer's hands.
The arrangement the Garrisons had with the seller may have also worked if the contractor had agreed to paint and get the carpet replaced before closing and wait to be paid when the house sold 3 or 4 days later.
3. Avoiding the Two-Stage Contract Negotiation Delay- One of the common reasons that closings for homes are delayed is because the buyer and seller negotiate their terms on a contract for the sale of a home. The buyer gets a home inspection within the first 5 or 6 days of the signed contract. The Home Inspector makes a list of repairs and deferred maintenance items sorely in need of fixing. Once the home inspection report is back, the buyer many times will open negotiations again on the contract and start making demands for the seller to fix the items on the inspection –and this is before the appraiser ever gets to the house.
One preventative measure is for the seller to already have a pre-listing home inspection done on the house. The seller can already know what items may be an issue and be prepared to take care of it.
REAL ESTATE TIP OF THE WEEK
(Tom King shares a real estate related money-saving or time-saving tip—If the house has some deferred maintenance issues or obvious repair needs, go ahead and order a pre-listing home inspection so issues are all on the table to negotiate one time)
ANNOUNCEMENTS:
Talk Shoppe offers free networking & education to anyone interested in real estate or in business. Talk Shoppe meets every Wednesday 9A-10A CT at Pinot's Palette 8225 Dexter Rd Cordova, TN. This Wednesday May 22, 2019 Talk Shoppe presents: "Making A Profit Buying and Selling Real Estate By Wholesaling 101" by Jason Arms, real estate investor.
Talk Shoppe events are free thanks to supporters like Nita Black, of www.901ELearn.com. Where you and share your knowledge online and get paid for it.
2. Please accept my invitation to come out to my office at Mortgage Lending Partners HomeVantage at 46 Timber Creek in Cordova, TN Thursday 5-23-19 noon to 130pm for a Power Lunch and Learn on "Follow Up Strategies That Win You More Clients and More Sales" presented by Wanda Allen of www.FollowUpSalesStrategies.com You will meet other business and sales people from our community. Lisa from Lisa's Lunchbox will be serving up some great sandwiches and beverages. The event is free thanks to sponsors Lisa Getsky of Lisa's Lunchbox and Troy and Lynn McDonald of Erin McDonald Insurance Agency are covering the costs of the event. For more info check out my Facebook page at jo Garner, Mortgage Consultant.
4. Subscribe at www.JoGarner.com and you can get our weekly blog posts with podcasts conveniently in your inbox.
5. Real Estate Mortgage Shoppe reminds you to MAKE YOUR PLAN. LET'S WORK YOUR PLAN. IF THE DEAL WORKS FOR YOU TODAY, DO IT TODAY.
SPECIAL NOTE: REAL ESTATE MORTGAGE SHOPPE RECOMMENDS THAT YOU CONSULT WITH A FINANCIAL, LEGAL OR OTHER CERTIFIED, LICENSED PROFESSIONAL BEFORE ACTING OR INVESTING ON ANYTHING YOU HEAR OR SEE FROM THE CONTENT ON THIS SHOW OR BLOG POSTS. THE INFORMATION WE SHARE ON REAL ESTATE MORTGAGE SHOPPE IS GENERAL IN NATURE MEANT FOR GENERAL EDUCATIONAL PURPOSES ONLY. ALL EXAMPLES GIVEN FOR ILLUSTRATION PURPOSES ON REAL ESTATE MORTGAGE SHOPPE USE FICTIONAL CHARACTERS AND DO NOT REFLECT REAL PEOPLE OR ACTUAL DETAILS IN ANY OF THE SITUATIONS.
QUOTE CORNER:
Maxine "I'd do some spring cleaning, but then I'd just have to turn around and do it again next spring."
Paul "Bear" Bryant "It's not the will to win that matters. Everyone has that. It's the will to prepare to win that matters."
________________________________________________________________________
REJOINDERS:
1. Pat Goldstein, Realtor with Crye-Leike in Memphis and North Mississippi. (901) 606-2000 The Gold Standard in Real Estate.
2. Jeri Jeffries, Tiger Paws Carpet and Upholstery Cleaning, Memphis, TN wwwTigerPawsCarpet.com
3. Troy and Lynn McDonald, Erin McDonald Insurance Agency, Bartlett, TN (901) 849-7101
Transitional Music: "The Gambler" by Kenny Rogers; "How Much Is That Doggie In The Window" Patti Page; "Castle on the Hill" by Ed Sheeran; "Memphis" by Johnny Rivers for the Look back Memphis trivia contest
________________________________________________________________________
ABOUT TOM KING, APPRAISER WITH BILL KING COMPANY
Tom is a well- respected and sought after appraiser in Memphis, Tennessee. He is a second generation appraiser with 40 years experience. He has been elected to the Memphis Area Association of Realtors Board of Directors three times.
Tom is a certified residential appraiser in Tennessee. He have appraised over 20,000 homes in his career. A graduate from the University of Tennessee with a degree in real estate, Tom is also a Certified Relocation Professional (CRP). Tom also has vast experience in dealing with the county and state boards of equalization and in valuations of property for tax appeal purposes. (901) 487-6989
________________________________________________________________________
ABOUT JO GARNER-MORTGAGE LOAN OFFICER: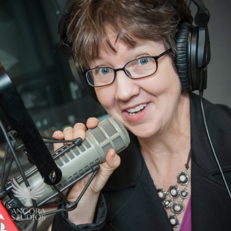 WHAT DO YOU WANT TO ACCOMPLISH WITH YOUR MORTGAGE?
www.JoGarner.com (901) 482 0354 jo@jogarner.com twitter @jogarner NMLS# 757308
"Whatever YOUR personal priorities are, my job is to help you get the mortgage terms that will give you bragging rights when you talk about it and help you score on hitting your goals ."
As a mortgage loan officer, my job is to help you get to the benefits you want from your financing terms. What is most important to you? I can help you find the financing terms that will help you get to what you want. What is your comfort level on a house payment? How much are you comfortable paying down,? What type of financing do you need to get the house you want to buy or refinance?
Different clients have different priorities in life—some are buying their first home with very little down payment funds. Some are recovering from medical challenges, divorces or preparing to send children to college and some are embarking on a long term goal of buying properties to build rental income."
Jo Garner is a mortgage officer with extensive knowledge in tailoring mortgages to her customers who are refinancing or purchasing homes all over the country. She offers conventional, FHA, VA or other loan programs for refinancing and purchases.
Jo can help you look at rent vs buy, when it makes sense to refinance, how to get the best deal on your home purchase financing.
Jo Garner has been in the real estate/financing business for over 25 years. She got her start in Portland, Maine where she first began her real estate career. She received her real estate education from the University of Southern Maine and was personally mentored in San Diego, California by Robert G. Allen, author of Nothing Down, Creating Wealth and The Challenge.
On moving back to West Tennessee in 1987, she went into business buying and selling discounted owner-financed notes secured on real estate. In 1990 Jo went to work for a residential mortgage company and has been a mortgage loan officer for over 25 years. Her goal is to offer excellent, affordable service to her customers, tailoring the loan programs to the specific needs of her clients.
In addition to her work in the mortgage field, Jo Garner is the primary sponsor and founder of Talk Shoppe in Memphis. www.TalkShoppe.com Jo Garner also host the radio show Real Estate Mortgage Shoppe airing on News Radio AM 600 WREC and iHeart Radio with podcasts and show notes published on www.JoGarner.com.