Good morning, Memphis!
Welcome to our internet listeners and podcast listeners across the 50 states! You're on Real Estate Mortgage Shoppe. I'm Terri Murphy sitting in for Jo Garner, Mortgage Loan Officer and Mortgage Expert.
Subscribe at www.JoGarner.com and you will get the latest weekly podcasts with the show notes. Our general topic is HOW REAL ESTATE TRENDS ARE AFFECTING YOU TODAY.
You can call us while we are live in the studio at (901) 535-9732 Today is March 17th, 2018.
ANNOUNCEMENTS:
Talk Shoppe offers free networking & education to anyone interested in real estate or in business. Talk Shoppe meets every Wednesday 9A-10A CT at Pinot's Palette 8225 Dexter Rd Cordova, TN. This Wednesday March 21st, 2018 Talk Shoppe presents: "Motivating The Millennials" by Jay Myers, Author and CEO of Interactive Solutions, INC. www.jmyers@isitn.com
Talk Shoppe events are free thanks to advertisers like John Dancy, Auto Appraisal Group 901 343 2684 When you want to make sure you really ARE buying the car you want.
FOR THIS PODCAST OF REAL ESTATE MORTGAGE SHOPPE AND MORE, GO TO JOGARNER.COM
Real Estate Mortgage Shoppe reminds you to MAKE YOU PLAN. LET'S WORK YOUR PLAN. IF THE DEAL WORKS FOR YOU TODAY, DO IT TODAY.
QUOTE CORNER:
Mark Twain- "Buy Land. They're not making it anymore."
REJOINDERS:
1. Bernice Ross, Ph.D., and Nationally syndicated real estate columnist. Bernice L. Ross, Ph.D., Professor Emeritus of Psychology and CEO of RealEstateCoach.com, is an international author, speaker, and trainer. With five books and over 1,000 published articles to her credit, Dr. Ross has over 30 years of experience assisting people in building not only successful businesses, but creating happier and more fulfilling lives as well.
2. Tim Edwards, The Flying Locksmiths Memphis, TN
3. Frank Guido Construction has been building luxury homes for over 25 year in the prestigious North Shore neighborhoods as well as among the Lake Resort Homes on Geneva Lake in Wisconsin.
www.frankguidoconstruction.com
Transitional Music: "Big Money" by Rush; "Pipeline" by the Ventures; "Chronologie 4" by Jean Michel Jarre
ABOUT MARTIN EDWARDS, FORMER NATIONAL ASSOCIATION OF REALTORS PRESIDENT, 2002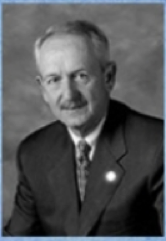 ABOUT BOBBI GILLIS, REALTOR, APPRAISER AND MORE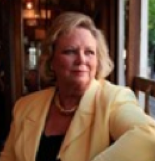 ABOUT CLEVE GADDIS, REMAX and HOST OF ATLANTA REAL ESTATE SHOW Sunday12PM-1PM EST and Tuesday 2PM-3PM on NewsTalk 1160 in Atlanta, Georgia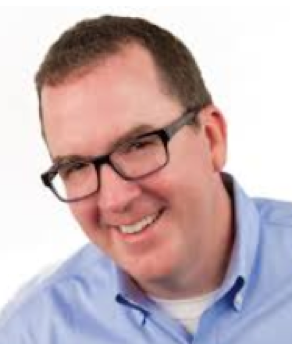 ABOUT TERRI MURPHY
Creating Communication Strategies That Connect People!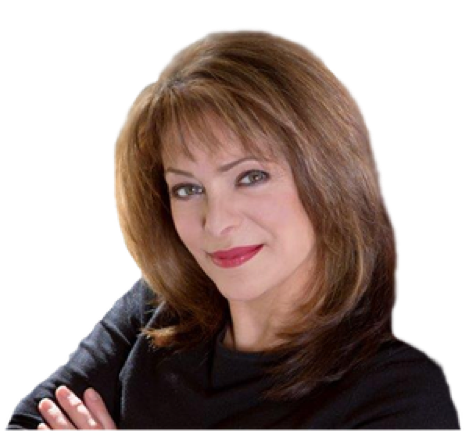 About Terri Murphy www.MurphyOnRealEstate.com
Have you ever wondered how to cut through the chatter to connect with prospects and make real profits? Specializing in communication strategies that build relationships with clients and customers, Terri understands the unmatchable power of connection to create more sales in today's competitive marketplace.
Terri brings a depth of experience and education to the sales Industry. Terri performed at the top of the sales industry for over 25 years. Today she is a full time consultant, speaker and spokesperson for sales and marketing companies worldwide. Her expertise is directed to developing and leveraging relational capital that supports building community. Terri knows how to build communication bridges blending traditional and online strategies, distance learning and cutting edge plat forms that result in creating vibrant communities that buy!
Terri is currently authoring a book that addresses how women can improve their male relationship selection by using a little science in the process.
Terri has produced and hosted both television and radio programs, and been featured on ABC, NBC and CNBC News as a sales industry expert. She is also a regular guest on WREGTV's Live@9 for Women in Business.
ABOUT JO GARNER-MORTGAGE LOAN OFFICER: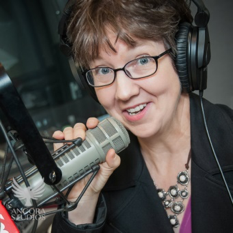 WHAT DO YOU WANT TO ACCOMPLISH WITH YOUR MORTGAGE?
www.JoGarner.com (901) 482 0354 jo@jogarner.com twitter @jogarner
Jo Garner is a mortgage officer with extensive knowledge in tailoring mortgages to her customers who are refinancing or purchasing homes all over the country. She offers conventional, FHA, VA or other loan programs for refinancing and purchases.
Jo can help you look at rent vs buy, when it makes sense to refinance, how to get the best deal on your home purchase financing.
Jo Garner has been in the real estate/financing business for over 20 years. She got her start in Portland, Maine where she first began her real estate career. She received her real estate education from the University of Southern Maine and was personally mentored in San Diego, California by Robert G. Allen, author of Nothing Down, Creating Wealth and The Challenge.
On moving back to West Tennessee in 1987, she went into business buying and selling discounted owner-financed notes secured on real estate. In 1990 Jo went to work for a residential mortgage company and has been a mortgage loan officer for over 20 years. Her goal is to offer excellent, affordable service to her customers, tailoring the loan programs to the specific needs of her clients.
In addition to her work in the mortgage field, Jo Garner is the primary sponsor and founder of Talk Shoppe in Memphis. www.TalkShoppe.com Jo is host of Real Estate Mortgage Shoppe and currently publishes on her blog www.JoGarner.com