Today you will hear from callers sharing why they LOVE owning their own home. I will be sharing some advantages homeowners enjoy from their homeownership. Tom King, Expert Appraiser will be sharing some good information on how to determine a good estimate on the value of your home. We have special guest Pat Goldstein, Realtor with Crye-Leike Realtors who will be helping our producer take your calls on this special call-in Valentine Day show.
What do YOU want to accomplish with your mortgage? Let's talk about YOUR PLAN. Let's work YOUR PLAN. If the deal works for YOU today, let's do it today. Subscribe at www.JoGarner.com and we will send you our weekly podcasts and show notes.
To Your Success,
Jo Garner, Mortgage Loan Officer NMLS #757308 (901) 482-0354
https://jogarner.evolve.mortgage online secure loan application
Jo@JoGarner.com
______________________________________________________________________________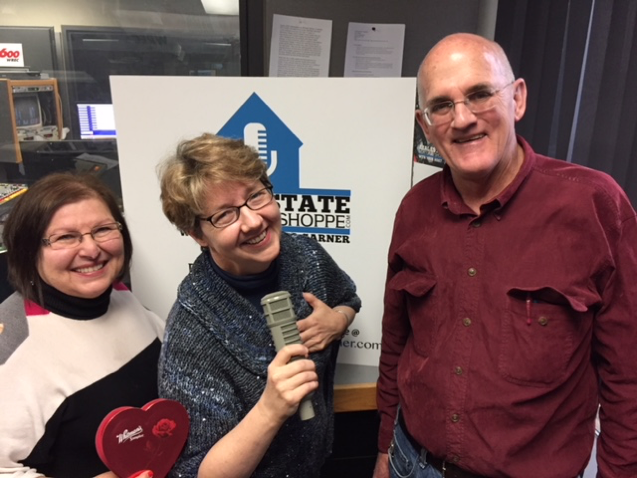 WELCOME TO OUR VALENTINE'S DAY SHOW
Good morning, Memphis! Welcome to our internet listeners and podcast listeners across the 50 states! You're on Real Estate Mortgage Shoppe. I'm your host, Jo Garner, Mortgage Loan Officer. You can connect with me at www.JoGarner.com. Our general topic is REASONS TO LOVE OWNING YOUR OWN HOME. We are opening up the phone lines in a few minutes so you can tell us the reason YOU love owning YOUR own home. Call us while we are live at (901) 535-9732 Today is February 10th, 2018.
HERE'S THE TOPICS WE WILL COVER
Today you will hear from callers sharing why they LOVE owning their own home. I will be sharing some advantages homeowners enjoy from their homeownership. Tom King, Expert Appraiser will be sharing some good information on how to determine a good estimate on the value of your home. We have special guest Pat Goldstein, Realtor with Crye-Leike Realtors who will be helping our producer take your calls on this special call-in Valentine Day show.
INTRODUCING TOM KING, EXPERT REAL ESTATE APPRAISER
In the co-host chair we have Tom King our expert appraiser in the Memphis area with Bill King Company. Tom has been appraising homes in Shelby County, Fayette County and Tipton County Tennessee for over 40 years. I do believe you LOVE what you do, Tom. Tom introduces himself and talks about the type appraisals he does and the best situations where he can help his customers
INTRODUCING PAT GOLDSTEIN, REALTOR
Sitting by our studio phones ready to answer your call is Pat Goldstein, a top-producing realtor with Crye-Leike in Memphis. In her 30 year career Pat has been awarded the 2006 MAAR Realtor Associate of the year, the MAAR Presidential Award and more. She is a Life Member of the Multi-Million Dollar Club. She has helped numerous people and families find their home sweet home. Many thanks to the realtors out there who give it their all for the joy of seeing their clients' the dream of homeownership become a reality. (Pat has about 30 seconds to introduce herself and make comments)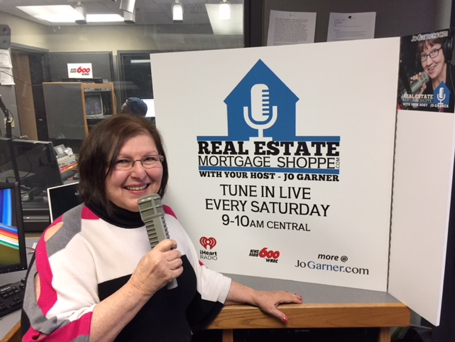 YOUR HOME, AN INVESTMENT IN A BETTER LIFE
(Jo) Just like the realtors, it is an adrenaline rush on closing day when I see my mortgage client's joy when they sign the last paper and reach for the house keys. Buying a home is one of the biggest investment people will ever make, but not just because of the dollar amount of the purchase. But because they are buying a home where their family will build relationships in the community and weave life-long memories.
RENT VS BUY
For people who are planning to remain in the geographical area for 3 or more years, I can think of six big reasons that will bring about those feelings of love for OWNING a home instead of renting. One of the advantages of OWNING your own home is that feeling of financial security when you realize historically real estate has enjoyed long term, stable APPRECIATION of about 5% to 2% each year from 1972 through 2014 according to the National Association of Realtors. We saw a dip during the housing crisis a few years ago, but values are still up on a cumulative basis. AND, US households are expected to rise 10-15% over the next decade keeping demand for housing ongoing.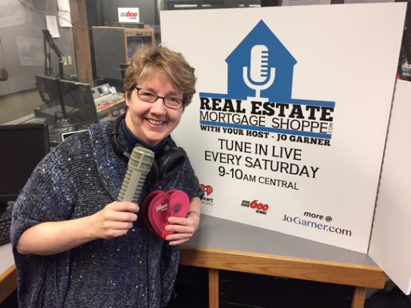 NUMBERS STORY REVEALING ASTOUNDING REAL ESTATE MARKET SITUATION
(Tom King gives some commentary on what he sees happening with values on real estate in the Mid-South, specifically in the Cordova, TN area. Tom shares some astounding numbers for the Cordova, TN area close to Memphis that paints a picture of what is happening around the country in the real estate market)
(Tom) Values are going up and inventory of homes for sale going down. There is 90% LESS number of homes on the market than almost a year ago. Seven months ago there were 1267 homes listed for sale in Cordova, TN. Four to six months ago there were 835 houses listed for sale in Cordova. Three months ago Cordova only had 188 homes listed for sale. We are seeing a 90% drop in number of homes available to purchase.
Demand is strong for purchasing homes in this same area. This high level of demand coming up on the dirth of houses available for sale. Seven months ago the median price of a house in Cordova was $159,000. Four to six months ago the median prices was $165,000 and three months ago the median price of a home in the Cordova area was $171,000. That's what happens with there is a HUGE demand for houses with low supply of homes on the market.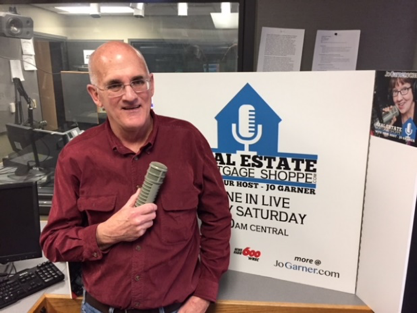 STRATEGY FOR PLAYING TO WIN IN THIS REAL ESTATE MARKET SCENARIO
(Jo) A winning strategy for this market situation is to have a STRONG preapproval letter from your lender when you make an offer on a house. Some of my clients request that I review the their income and asset supporting documents so I can give them a preapproval letter clearly stating that their income and asset documentation and credit have been reviewed with an Approve/Eligible status from the underwriting software.
I was at a closing the other day where the seller was sitting in the same room with the buyer, which if very rare in today's real estate market. The seller was seated across the table from from the buyer as she was signing her documents. He looked up at the buyer and said, "I may not should say this, but your offer was not the highest offer. We had multiple offers much higher than the price you offered us. But my wife and I needed to get the house sold and gone and we weren't after the highest offer but were more interested in the surest offer. Your preapproval letter was VERY strong."
When we come back from break, we will be hearing from some of our listeners about why THEY love owning THEIR house. I will be covering the rest of the 6 big reasons you can LOVE owning your home. The phone lines are now open for you to call into the studio to share why do YOU love owning YOUR house ? Call us at 901 535-9732 (901) 535 9732
2nd segment after 9:15 break: Our Look Back Memphis Trivia Contest is brought to you by notable Memphis historian, Jimmy Ogle. Jimmy Ogle offers free historic walking tours downtown in the spring and fall. For information about Jimmy Ogle, go to www.JimmyOgle.com . The Look Back Memphis Trivia Contest is sponsored by John and Jennifer Lawhon of Lawhon Landscape (901) 754-7474 the Lawhon's can help you plan your landscaping if you have a BIG, BIG project or a smaller project . The Lawhons are giving away a $25 gift card to the first person with the correct trivia answer. If you know the answer to our trivia question, call us at 901 535 WREC 901 535-9732.
Dinstuhl's Candies
Question: I have been making Memphis "sweet" for over 100 years. Who am I?
Hint: I opened my doors in Downtown Memphis in 1902.
Hint: I am in my fifth generation of a family making us all sweeter.
Hint: I have supplied Elvis, Super Bowl XL, the Kentucky Derby, Breeder's Cup & the NBA Finals.
Final Hint: I was voted to have the "Best Fudge in America" in 2014 by PEOPLE magazine.
Answer: Dinstuhl's Candies. The Dinstuhl Family has been making quality candies in Memphis for five generations beginning with Charles Martin Dinstuhl, Sr. in 1902. In the early 1920s, Charles Dinstuhl, Jr. joined his father, and signature recipes have been passed from generation to generation. One of the signature recipes which have been passed from generation to generation is the famous Chocolate Pecan Fudge. Edward Eugene Dinstuhl then joined in WW2 to help continue the business. Several years later, Gene received personal instruction from two prominent New York Candy Makers and added Cashew Crunch and Chocolate Covered Strawberries.
Dinstuhl's has moved from its meager 400 sf shop in Downtown to the existing 11,000 sf candy kitchen on Pleasant View, and has been able to meet the increased demand for their candies while still maintaining the traditional high quality. In the 1970s, Gary Dinstuhl became a fourth generation perfecting the candy making. In 2003, the Moss family of Memphis bought the historic company to insure that quality and traditions will be enjoyed for many years to come. Today Rebecca Dinstuhl is at the helm focusing quality control and marketing with Andrew Dinstuhl in the kitchen creating delicious recipes, and Marissa Moss managing Operations. Dinstuhls commitment to quality is further demonstrated in the kosher certification by the Vaad Hakehilloth of Memphis.
Dinstuhl's prides itself in using fresh ingredients such as butter, cream, brown sugar and rich chocolate. Each unique formula is blended in small batches by hand just as it was in 1902. Three retail outlets are located at Laurelwood (436 Grove Park), Germantown (7730 Poplar) and Pleasant View (5280 Pleasant View Road). Contact 800-355-0358 and dinstuhls@dinstuhls.com. www.dinstuhls.com.
Jimmy Ogle gives free outdoor walking tours on the sidewalks and parks in Downtown Memphis during the year, with the next being The Judge D'Army Bailey Courthouse Tour at 12:00 noon on Thursday, February 15 (meet at the steps at the Southwest Corner, Second & Adams). Go to jimmyogle.com for more information.
CALLER #1 Pam Caviness, Designer at Gifted Treasures
A creation from Pam's in-home studio
Pam shared that she loves owning her home because she has room to live happily, entertain her guests and work in her in-home studio designing her jewelry and other unique treasures at a fraction of the cost of what she would pay renting. She enjoys a low, fixed rate mortgage.
CALLERS #2 Rob Thomas, Pastor Church of the Harvest in Olive Branch, Mississippi www.midsouthharvest.org Rob says a house is a place to live. A home is where you live with your family. Rob and his wife used to throw away money on renting, but figured out fairly quickly they would build wealth faster if they were paying a mortgage payment toward owning their home. They enjoy the stability of knowing this is where they can stay and build a happy life.
CALLER #3: Cameron J. moved to Memphis from out of state. The real estate market was tight in Memphis and he could not find a house that met the standards and amenities he wanted. Cameron found a house that needed a lot of updating and cleaning up. He bought it right and then began upgrading the home and improving it. This is bring the value up quickly and transforming the house to the home he has always wanted to be a place for him to relax.
CALLER #4: Jessie M. has bought a house more than once with Pat Goldstein as her realtor and Jo Garner on her journeys to homeownership. Jessie says she likes owning her own home because she can change things about the house to more suit her needs. She can build a doggie door, a cat door or even a hamster door if she wants too.
Jessie finds it much less expensive to own a house rather than rent.
Jessie said she did not even like the word "landlord" since it seemed to reinforce someone "lording it over you." She likes being the master of her life.
____________________________________________________________
TWO TOP TIPS FOR HOMEBUYERS- FROM PAT GOLDSTEIN, REALTOR
1. To homebuyers: Be prepared with a strong preapproval letter from a lender before you go out looking for a home. Have your financial documents at the ready. Review the contract to purchase the home closely the first time and do not wait until the week before you close to start reading the fine print. Understand what you are signing at the beginning.
2. To home sellers: Clean up and declutter and make repairs before you put the house on the market. You make it much more likely you will get the absolute top dollar on the sale.
____________________________________________________________
TOM KING COVERS SOME APPRAISAL TOPICS :
1. how to determine general values in your neighborhood,
2. Things you can do to your home that brings the highest value per dollar spent.
3. What type repairs are going to be required by a lender
4. Firewall between mortgage companies and appraisals .
5. Specific situations when you can call Tom King for your appraisal. (Tom to tell a story to illustrate situations where the customer can hire him directly)
_______________________________________
JO GARNER, MORTGAGE EXPERT COVERS 6 REASONS TO LOVE OWNING YOUR HOME:
1. APPRECIATION- One of the advantages of OWNING your own home is that feeling of financial security when you realize historically real estate has enjoyed long term, stable APPRECIATION of about 5% to 2% each year from 1972 through 2014 according to the National Association of Realtors. We saw a dip during the housing crisis a few years ago, but values are still up on a cumulative basis. AND, US households are expected to rise 10-15% over the next decade keeping demand for housing ongoing.
2. TAX BENEFITS – The new Tax Bill passed at the end of 2017 still has quite a number of tax benefits for homeowners and rental property owners too. Check out a Real Estate Mortgage Shoppe show from January 2018 with Tax Attorney, Wis Laughlin http://jogarner.com/homeowners-can-take-advantage-new-tax-law-2018/
3. BUILDING WEALTH- Whether you decide to rent a home or buy one, you're going to make a mortgage payment either way—yours or your landlord's. Do you really want to dedicate your hard-earned money to paying off the landlord's mortgage? When YOU own the house, every payment you make lowers the loan balance owed, building more equity in the house or value that belongs to YOU and not the bank.
As prices go up on homes and as you pay down the balance on your mortgage, it is like lighting a candle at both ends. You get rid of the candle MUCH faster. Before you know it, you own your home free and clear with NO MORE MORTGAGE PAYMENT! What you do differently today in your life if you did not have to pay rent or a mortgage payment?
4. READY SAVINGS ACCOUNT- Unlike rent, when you make payments on your mortgage, the balance that you owe on the loan goes down and the amount of the value in the house that belongs to you goes UP slowly or quickly depending on the values of homes in your area and depending on the amount you pay to reduce the principal balance of the loan.
Several of my mortgage customers, once they have built up quite a bit of value in their home, they take out a 2nd lien credit line loan to buy income-producing rental property. Later they get a fixed rate mortgage on the rental property and pay off the credit line so they can use it again to buy more rental property and so on.
These investors use their 2nd lien credit line that is secured on their home to gradually acquire more and more income-producing assets. Before too long, they don't have to work a job anymore. The income-producing properties are earning passive income for these investors. SWEET!
Other clients have used their equity in their homes to help fund college for kids or for unexpected home improvements. Some of my self-employed clients have used the 2nd lien credit union for investment in their businesses.
5. Stable payment- If you are trying to decide to rent a home vs buying a home, consider that rents have been going up 5% to 10% per year in many areas. You are NOT in control of when your landlord slaps you with yet another rent hike each year—or worse—notifies you he doesn't want to rent the property anymore, forcing you to move.
The fixed rate mortgage, on the other hand, has a fixed principal and interest payment every month that never goes up. The amount of property taxes and insurance can go up occasionally and you will need to budget for some repairs. For the most part you can count on the principal and interest payment NEVER moving.
The fixed rate 30 year mortgage is an ESPECIALLY profitable tool for real estate investors on the income-producing properties they keep for the long haul. As rents increase 5% to 10% per year, its like they give themselves a 5% to 10% raise in income each year since their principal and interest mortgage payment expense is fixed.
6. ROOTS- When you own your own home, you tend to integrate into the community where you make friends as close as family. You enjoy friendships and the support of neighbors and other associations
CALLER # 5 John Flatman:
John shares the story of how he and his wife were in a situation where it looked like they would never be able to buy a house. The challenge just seemed so insurmountable. He thanked Jo Garner, mortgage officer and host of Real Estate Mortgage Shoppe and Jo's team member Susan Belew and he thanked his Lord Jesus Christ for helping him and his family break through those seemingly insurmountable barriers to where they could buy their own home.
John Flatman says they love owning their own home because they can make modifications and improvements to their home without having to wait on approval from a landlord. They love the freedom of living in the home the way they want to live.
John talked about how owning their own home –the American dream—reinforces self worth and value.
(Jo) John Flatman and his wife's dream of homeownership came to reality because John and his wife knew what they wanted, put together a plan to get to their dream and then pushed forward through the barriers one step at a time. Kudos! to John Flatman and his wife for making their plan, working their plan and when they found the deal that worked for them, they did that deal right then.
Hear more of the Flatmans story of vision, to challenge to victory from the Real Estate Mortgage Shoppe Credit Make-Over show aired on 4-26-2014 . For the podcast and show notes go to: http://jogarner.com/looking-its-best-will-sell-the-rest-spotlight-on-landscaping-curb-appeal-credit-make-overs/
9:45 AM break
REAL ESTATE TIP OF THE WEEK (Tom King has about 1 minute to share a Real Estate Tip of the Week )
ANNOUNCEMENTS:
Talk Shoppe offers free networking & education to anyone interested in real estate or in business. Talk Shoppe meets every Wednesday 9A-10A CT at Pinot's Palette 8225 Dexter Rd Cordova, TN. This Wednesday February 14th, 2018 Talk Shoppe presents the author of the book Integrity-based Communications Shelley Baur. Shelley will be talking about "Work Place Relationships—Keeping Your Company Out of the News." (901) 340-7517
Talk Shoppe events are free thanks to advertisers like Leah Anne Morse of Cartridge World in Collierville. They have been helping business people save 30% of more on their printing costs using the latest technology. Contact them at 901 853-3230
4. Subscribe at www.JoGarner.com and we will send you our weekly podcasts and show notes free.
5. Real Estate Mortgage Shoppe reminds you to MAKE YOUR PLAN. WORK YOUR PLAN. IF THE DEAL WORKS FOR YOU TODAY, DO IT TODAY.
SPECIAL NOTE: REAL ESTATE MORTGAGE SHOPPE RECOMMENDS THAT YOU CONSULT WITH A FINANCIAL, LEGAL OR OTHER CERTIFIED, LICENSED PROFESSIONAL BEFORE ACTING OR INVESTING ON ANYTHING YOU HEAR OR SEE FROM THE CONTENT ON THIS SHOW OR BLOG POSTS. THE INFORMATION WE SHARE ON REAL ESTATE MORTGAGE SHOPPE IS GENERAL IN NATURE MEANT FOR GENERAL EDUCATIONAL PURPOSES ONLY.
QUOTE CORNER:
ANONYMOUS- " The brain is the most outstanding organ. It works 24 hours a day, 365 days a year from birth until you fall in love."
ANONYMOUS- "Love is like a tornado. It picks you up off your feet and sometimes takes half your house."
____________________________________________________________________________________
REJOINDERS:
1. Troy and Lynn McDonald of Erin McDonald Insurance Agency. Customer service every day –not just during office hours. (901) 849-7101
2. Mary Jane Lessley of Signs Now Memphis on American Way. Use the right signs and vehicle wraps to direct your target market to your business or event. (901) 368-0784
3. Billy Nickol, Geiger Company Promotional items to keep your brand in front of your customers and prospects. If Billy doesn't have it, you don't need it. (901) 233-1487
Transitional Music:
"If My Nose Was Running" Money by Aaron Wilburn ; "These are Things You Do Not Say To Your Wife", Tim Hawkins; "That's Why I Love You Like I Do" by Roger Miller "Memphis" by Johnny Rivers for the Look Back Memphis Trivia Contest
ABOUT PAT GOLDSTEIN, REALTOR CRYE-LEIKE, INC• (901) 606-2000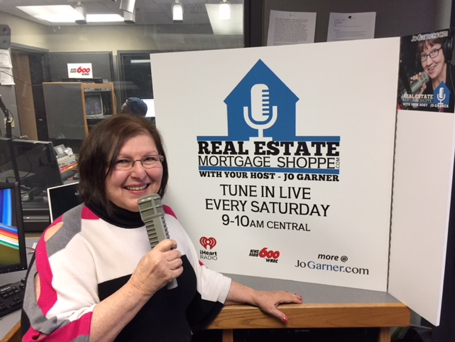 2006 MAAR Realtor Associate of the Year 2005 MAAR Presidential Award Recipient TAR Leadership Graduate Member National Association of Realtors
• Life Member of the Multi-Million Dollar Club. Toastmasters Division Governor CBS (Certified Builder Specialist)
• CRA (Certified Relocation Associate)
• CRS (Certified Residential Specialist)
• GREEN (Green Agent)
• GRI (Graduate, Realtors Institute)
• MMDC (Crye-Leike Multi-Million Dollar Club)
• SRES (Seniors Real Estate Specialist)
• SRS (Seller Representative Specialist)
• Vice-President (Circle of Excellence)
ABOUT TOM KING, APPRAISER WITH BILL KING COMPANY
(901) 487-6989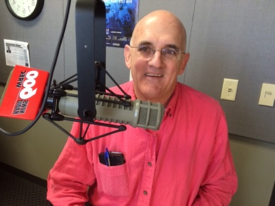 Tom is a well- respected and sought after appraiser in Memphis, Tennessee. He is a second generation appraiser with 40 years experience. He has been elected to the Memphis Area Association of Realtors Board of Directors three times.
Tom is a certified residential appraiser in Tennessee. He have appraised over 20,000 homes in his career. A graduate from the University of Tennessee with a degree in real estate, Tom is also a Certified Relocation Professional (CRP). Tom also has vast experience in dealing with the county and state boards of equalization and in valuations of property for tax appeal purposes. (901) 487-6989
__________________________________________________________________
ABOUT JO GARNER-MORTGAGE LOAN OFFICER: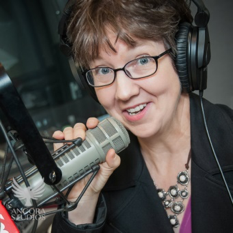 WHAT DO YOU WANT TO ACCOMPLISH WITH YOUR MORTGAGE?
www.JoGarner.com (901) 482 0354 jo@jogarner.com twitter @jogarner
Jo describes her job description: "As a mortgage loan officer, my job is to give my client the benefits they want from their financing terms– listening to my client and determine what's of the most value to THEM– What is their comfort level on a house payment, how much are they comfortable paying down, what type of financing do they need to get the house they want to buy or refinance. Different clients have different priorities in life—some are buying their first home with very little down payment funds. Some are recovering from medical challenges, divorces or preparing to send children to college and some are embarking on a long term goal of buying properties to build rental income. Whatever their personal priorities are, my job is to put together a mortgage with comfortable terms that will help them achieve their goals."
Jo Garner is a mortgage officer with extensive knowledge in tailoring mortgages to her customers who are refinancing or purchasing homes all over the country. She offers conventional, FHA, VA or other loan programs for refinancing and purchases.
Jo can help you look at rent vs buy, when it makes sense to refinance, how to get the best deal on your home purchase financing.
Jo Garner has been in the real estate/financing business for over 20 years. She got her start in Portland, Maine where she first began her real estate career. She received her real estate education from the University of Southern Maine and was personally mentored in San Diego, California by Robert G. Allen, author of Nothing Down, Creating Wealth and The Challenge.
On moving back to West Tennessee in 1987, she went into business buying and selling discounted owner-financed notes secured on real estate. In 1990 Jo went to work for a residential mortgage company and has been a mortgage loan officer for over 20 years. Her goal is to offer excellent, affordable service to her customers, tailoring the loan programs to the specific needs of her clients.
In addition to her work in the mortgage field, Jo Garner is the primary sponsor and founder of Talk Shoppe in Memphis. www.TalkShoppe.com Jo is host of Real Estate Mortgage Shoppe and currently publishes on her blog www.JoGarner.com