What are some quick and easy steps you can take to save thousands on your homeowners insurance and on private mortgage insurance?  We will be covering some great ways to make you the superhero at your house for cutting insurance cost and keeping great coverage.  I will be covering how to save by avoiding having to pay private mortgage insurance and how to save money, in some cases, by PAYING private mortgage insurance.  Call us with your comments, questions or your story.
What real estate and financing topics interest you most?   Let's stay connected.  Subscribe to our weekly podcasts and show notes.  We will not sell your email addresss. 
To You Success,
Jo Garner, Mortgage Loan Officer NMLS #757308 (901) 482-0354 jo@jogarner.com www.JoGarner.com
WELCOME TO REAL ESTATE MORTGAGE SHOPPE
Good morning, Memphis!  Welcome to our internet listeners and podcast listeners across the 50 states! You're on Real Estate Mortgage Shoppe. I'm your host, Jo Garner, Mortgage Loan Officer.  You can connect with me at www.JoGarner.com. Our general topic is HOW TO SAVE MONEY ON YOUR INSURANCE-AT HOME AND ON YOUR MORTGAGE-BE THE SUPER HERO OF SAVINGS.  Today's show is sponsored by Evolve Bank and Trust-the Memphis Mortgage Office. Who do you know that wants to build their mortgage career and have fun doing it?   Call me at (901) 482-0354 or call Evolve's mortgage manager Chad Irwin at (901) 260-1480.
HOME INSURANCE AND MORTGAGE INSURANCE -TODAY'S TOPIC
What are some quick and easy steps you can take to save thousands on your homeowners insurance and on private mortgage insurance?  We will be covering some great ways to make you the superhero at your house for cutting insurance cost and keeping great coverage.  I will be covering how to save by avoiding having to pay private mortgage insurance and how to save money, in some cases, by PAYING private mortgage insurance.  Call us with your comments, questions or your story.
If you have a question or comment text me now at (901) 482-0354 or call directly after the show at the same number (901) 482-0354.  You can call us while we are live in the studio  at (901) 535-9732 Today is October 14th, 2017.
INTRODUCING OUR INSURANCE EXPERTS
The insurance experts are sitting across the table in our studio this morning.   Troy and Lynn McDonald of Erin McDonald Insurance Agency. You both have the reputation of being the top producing sales people for 5 states around.  Your customer service is just—WOW!.  There are so many stories out there I have heard like the day a young client of yours called your following her car wreck. She was so upset. So you personally drove out to the wreck site to be with her until her father arrived.  Oh, and I have witnessed you answering a customer's call from your hospital bed.  And you are the only insurance agent, Lynn, that I know who delivers homemade chocolate chip cookies to real estate closings to celebrate your client's home purchase.   Troy and Lynn, take another minute or so to tell our listeners about yourselves and what you do for your insurance clients. (Troy and Lynn introduce themselves and talk about what they do for their clients.)
 (Jo) No matter what business you are in, whether it is the insurance business, the real estate business or the mortgage business or ANY business, we are all in the PEOPLE business. My father was an insurance salesman most from the time I was in first grade until he retired over 30 years later.  My mother had a house rule that we all stopped what we were doing  every evening between 5pm and 6pm so that we could sit around our kitchen table, eat supper as a family and talk about our day.
As Daddy passed the buttered rolls and the crowder peas around the table, he would tell about how Ms. Jones survived a tornado by closing herself and her children in a hall closet right before the rest of the house was blown away.  Wow!  My dad, like the superheroes I watched on TV, would be there on the scene, helping his customers and making sure they were cared for financially too.
In the mortgage business, I get to be on the journey to homeownership with my clients when they purchase their house where they will make their home and their family memories—one of the biggest investments they will make in life. Like my Dad, I want to be a positive part of my customer's experience.  If I can take the extra time to look just a little deeper and find a way to save them thousands of dollars by avoiding or minimizing how much they pay for private mortgage insurance, then I enjoy that good feeling of a job well-down.  If I can find a loan product tailor fit to my customer that makes the move-in costs less so they keep more of their money in their bank, then I feel good and so do my customers. If I can spend some time with a client and help them restructure their high interest, high payment debt into one low fixed interest rate with a LOWER payment, I feel good about myself as a professional at the end of the day.
(Troy and Lynn make comments  and tell stories about ways they have saved their clients money on insurance by bundling coverages and using discounts )
(Jo) Troy and Lynn McDonald, where can we find you and how can we contact you? (Lynn McDonald (901) 849-7101)
(Jo) If you want to look at some ways to get eliminate some interest expenses, lower your payment or shorten the term on your mortgage, let's spend a few minutes together. But you have to talk with me personally so I can work with you.  You can connect with me at www.JoGarner.com or call me directly at (901) 482-0354. MAKE YOUR PLAN. WORK YOUR PLAN. IF THE DEAL WORKS FOR YOU TODAY, DO IT TODAY!  We will be back after break with some other tips on how to save money on homeowners insurance and mortgage insurance.
THE LOOK BACK MEMPHIS TRIVIA CONTEST
2nd segment after 9:15 break: Our Look Back Memphis Trivia Contest is brought to you  by notable Memphis historian, Jimmy Ogle. Jimmy Ogle offers free historic walking tours downtown in the spring and fall.  For information about Jimmy Ogle, go to www.JimmyOgle.com .  The Look Back Memphis Trivia Contest is  sponsored by John and Jennifer Lawhon of Lawhon Landscape (901) 754-7474 the Lawhon's can help you plan your landscaping if you have a BIG, BIG project or a smaller project . The Lawhons are giving away a $25 gift card to the first person with the correct trivia answer.  If you know the answer to our trivia question, call us at 901 535 WREC 901 535-9732.
Garner # 116 10/14/17

Pink Palace Crafts Fair
Question: I am an annual Memphis event.   I began on the front lawn of a "big house" on Central Avenue in the 1970s.  Who am I?
Hint: I have since moved to another location in East Memphis.
Hint:  This will be my 45th year of fun and entertainment.
Hint: In 2016, I was the recipient of the 2016 American Craft Week Star Award.
Final Hint: My namesake has been a part of Memphis history for almost 90 years!
Answer: Pink Palace Crafts Fair.  The building known as the Memphis Pink Palace Museum was intended to be the home of Piggly Wiggly founder, Clarence Saunders, but his dream was lost in a stock market misfortune in the 1920s. Since the mid-1970s, the Pink Palace Crafts Fair has remained a popular Memphis tradition; with 2017 being its 45th year! The fair is entertainment with a purpose: historic crafts demonstrated, enjoyable performances on stage, hands-on learning, kids at play, museum exhibits on display and of course, lots of shopping!  While artisan crafts may be the namesake, there is music, food, educational exhibits, kids' crafts, rides and interactive family activities!
One of the oldest and best crafts fairs in the country – 45 years
Largest juried arts and crafts fair in the Mid-South
Supported by a large mixed media PR and marketing campaign
Shopping, demonstrating, food, entertainment and family activities
Thousands of shoppers over 3 days
Best of Show and Merit Awards
Friday-Sunday, October 13-15, experience the sights and sounds of the 2017 Pink Palace Crafts Fair at Audubon Park. The Pink Palace Crafts Fair is the largest fundraising event for the Pink Palace Museum and one of the largest volunteer-run events in Memphis. www.memphismuseums.org or 901-636-2362.
Jimmy Ogle gives free outdoor walking tours on the sidewalks and parks in Downtown Memphis during year, with the next being the South Front Street Tour on Tuesday, October 17  at 11:45 a.m. (meet at Hotel Chisca, South Main & Dr. MLK, Avenue). The Judge D'Army Bailey Courthouse Tour at 12:00 noon on Thursday, October 19 (meet at the steps at the Southwest Corner, Second & Adams. Go to jimmyogle.com for more information.
____________________________________________________________
QUESTIONS ANSWERED BY TROY AND LYNN MCDONALD:
Talk about some of the common ways you save your customers money on their homeowners insurance. Bundling and finding multiple opportunities to add discounts to the plans. The more coverage you have with an insurance company, the more discounts on your premiums you can enjoy. Also, when you have claims, the insurance company is less likely to drop your insurance coverage because you have multiple types of coverage with them.
What is bundling? What kind of difference can bundling insurance coverage make on the overall price of insurance?
What are the benefits of renters insurance for the tenant and for the landlord? Renters insurance is the best insurance a landlord will never have to pay. Many landlords require their tenants to have renters insurance to cover incidents caused by the renter or simply to cover the renters' belongings in case of fire or other hazard.   Renters insurance is good for the tenant because it helps them get a good price on homeowners insurance when it comes time for them to buy.
What about life insurance? What is the best way to buy life insurance? There are two basic types of policies—term life and whole life.  Term life is very popular with younger people who need more coverage due to having dependent children and a bigger mortgage etc.
What about an umbrella policy? What does it cover? How much does it costs? The umbrella policy protects you over and above what your regular policy does not cover.   For instance, if you have a $1,000,000 umbrella policy, you may be able to save a lot more money on your regular homeowners policy and care insurance because you can buy coverage with a larger deductible, making those policies a lot less expensive.  In case of an incident, the umbrella can pick up what the other policy does not cover.  Using the combination of regular homeowners and car insurance with the lower priced higher deductibles, saves you enough money to easily pay the umbrella policy.
When do you need a vacant house policy? What risk do you take if you do not have vacant house insurance when your house is vacant?  If your home will be vacant for 60 days or more, you need a vacant home policy.  If you have a claim and the home has been vacant 60 days without a vacant home policy, then you risk not being covered at all.
What to DO and NOT DO when it comes to buying your insurance and filing a claim? DO NOT call the 1-800 number when you are asking about a claim. In many cases, even if no claim is paid or needed, it can still show up as a mark against your record as if you actually filed a claim.  DO call your personal insurance agent to inquire about whether you should file a claim.  Your insurance agent can help keep your record clean if there is no reason to actually file a claim.
_______________________________________________________ 
Caller: Eric van Elkan, sales representative with Genworth Private Mortgage Insurance:
One of the biggest reasons people delay for several years purchasing their own home is because they believe a myth that they must pay down 20% of the price to buy a home.   Thousands of dollars of wealth building opportunity is lost by families who delay investing in their own home.
Private mortgage insurance covers the lender in case of default on the part of the borrower.  It does NOT cover the borrower. However, because private mortgage insurance covers the lender, the lender is able to offer mortgages to buyers who cannot put a lot of money down when they buy.   Today it is possible for people to get in with zero, or 3% down or 5% down, depending on the loan program.
___________________________________________________________
QUESTIONS ANSWERED BY JO GARNER:
Talk about some ways to save on private mortgage insurance.
There are two ways to save on private mortgage insurance. One is to avoid it completely and the other way is to use private mortgage insurance to save on other aspects of your financing.
Last night I was talking with an aspiring homeowner who told me he could only put down 10% on a $200,000 house but he did NOT want to pay any private mortgage insurance. Now, on conventional mortgage loans, if your first mortgage is more than 80% of the price you pay for the house, private mortgage insurance is required until the loan is paid down under 80% of the value of the home.
I asked my customer how long he planned on living in the house he was about to purchase.  He said, "I plan to be there for several years –over ten years."
"Hmm,"  I said as I ran some scenarios on my calculator. "If you use a program where the lender pays the private mortgage insurance for you, your rate is going to be over a half point higher on your interest rate for the life of the loan.    However, if you opt to go ahead and pay the private mortgage insurance of about $61/per month for about 5 years or 6 years the private mortgage insurance should drop off and you would have a mortgage payment about $65 per month less than if you paid no mortgage insurance but took a higher rate."
Silence was on the other end of the phone line.  I could picture this man scratching his head, trying to do math in his head.
"In other words," I continued, "For the first 5 years or so, you are going to pay the same amount per month for your total mortgage payment whether you pay your own private mortgage insurance or whether you have the lender pay it on your behalf.   But after about 5 or 6 years when the private mortgage insurance is due to drop off, with the lower interest rate, you're going to enjoy a payment about $65 lower than if you had taken the higher rate and had the lender pay the private mortgage insurance."
Later,  I did the calculations again and found that if my client kept the mortgage for the full 30 years, and if he had gone ahead and paid the private mortgage insurance himself, he would have saved over the course of the loan about $19,000 in interest costs.
Check with your tax accountant but many of my clients take as a tax deduction both mortgage interest paid and mortgage insurance too.
Here are some ways to avoid paying mortgage insurance altogether:
Do not let the first mortgage exceed 80% of lower of the value or price of the home.
There is an option to have your first mortgage amount up to 80% and then get a 2nd lien equity line behind it. But if you get the piggy-back 2nd simultaneously or before closing on your first mortgage, often the cost goes up quite a bit on the first mortgage closing.   It is better to acquire the 2nd lien later if you need it.
There are lender paid private mortgage insurance programs but the rate is generally a little higher to have the lender pay the PMI. This is fine if you do not plan to keep the home for more than about 6 years.  If you plan to keep the house for 10 years or more, then having the lower interest rate and paying some private mortgage insurance for the short term can save you some money.
If you are getting a conventional loan and only paying 3% down, you might qualify for a special Home Ready program that gives borrowers a lower than normal private mortgage insurance rate. There are some restrictions on the Home Ready program though.
On the government FHA loans, if you pay less than 10 percent as a down payment and your loan term is more than 15 years, the FHA monthly mortgage insurance stays on the loan for the life of the loan. If you pay at least 10% down, then you can have the monthly mortgage insurance go away when the loan gets to the scheduled 78% loan to value mark.
Here are some examples of private mortgage insurance premiums based on a sales price of $200,000 for a borrower with a 700 score on a 30 year fixed rate loan. (these rate vary from one PMI company to another) If the credit scores are really high, the costs of private mortgage insurance drops. If the term of the loan is 15 or 10 years instead of 30 years, the price of the PMI drops.
95% Loan-to-Value:  .59% of loan amount or $88.50/month
90% Loan-to-Value:  .41% of loan amount or $61.50/month
85% Loan-to-Value:  .20% of loan amount or $30.00/month
Before you commit to a particular loan program for your home purchase or refinance, call me and let's compare which loan program will save you the most money AND still accomplish your goals keeping you in your comfort zone on monthly payment and down payment. But you have to talk with me personally so I can work with you.  You can connect with me at JoGarner.com or call me directly at (901) 482-0354. MAKE YOUR PLAN. WORK YOUR PLAN. IF THE DEAL WORKS FOR YOU TODAY, DO IT TODAY! 
REAL ESTATE TIP OF THE WEEK (Troy and Lynn McDonald have 1 to 1.5 minutes to share a real estate related money-saving or time-saving tip):
ANNOUNCEMENTS:
Talk Shoppe offers free networking & education to anyone interested in real estate or in business. Talk Shoppe meets every Wednesday 9A-10A CT at Nova Copy Conference Center Memphis, TN.   This Wednesday October 18, 2017 Talk Shoppe  presents: "Behavior-Based Interviewing" by Mary Lou Nowak owner or Mid-South Home Helpers   www.MidsouthHomeHelpers.com
Talk Shoppe events are free thanks to advertisers like Talk Shoppe's executive officer, Peggy Lau. Peggy is an independent representative with World Ventures Dreamtrips.  Peggy can show you how to earn some fabulous vacations with a one-of-a-kind travel community   www.ipoa.dreamtrips.com (901) 289-0747
Thank you to Taylor and Leah Ann Morse of Cartridge World of Collierville, TN (901) 853-3230 Lower your printing costs by 30% without giving up quality.
Thank you to Mary Ann Lessley of Signs Now of Memphis. (901) 368-0784  vinyl@signsnowmemphis.com Banners, signs and vehicle wraps and more.  Make your company memorable.
Thank you again to Chad Irwin, Memphis Mortgage Manager for Evolve Bank and Trust for sponsoring today's episode of Real Estate Mortgage Shoppe. Build YOUR mortgage career and have fun doing it. Call me Jo Garner at (901) 482-0354 or Chad Irwin at (901) 250-1480
3.
What real estate topics interest YOU? Let's stay in touch! Subscribe by emailing me at Jo@JoGarner.com and you will get our weekly podcasts and show notes and more.
FOR THIS PODCAST OF REAL ESTATE MORTGAGE SHOPPE AND MORE, GO TO JOGARNER.COM
Real Estate Mortgage Shoppe reminds you that IF THE DEAL WORKS FOR YOU TODAY, DO IT TODAY.
SPECIAL NOTE:  REAL ESTATE MORTGAGE SHOPPE  RECOMMENDS THAT YOU CONSULT WITH A FINANCIAL, LEGAL OR OTHER CERTIFIED, LICENSED PROFESSIONAL BEFORE ACTING OR INVESTING ON ANYTHING YOU HEAR OR SEE FROM THE CONTENT ON THIS SHOW OR BLOG POSTS. THE INFORMATION WE SHARE ON REAL ESTATE MORTGAGE SHOPPE IS GENERAL IN NATURE MEANT FOR GENERAL EDUCATIONAL PURPOSES ONLY.
QUOTE CORNER:  
Wife says, "My husband is on the roof—only a few inches away from an insurance claim that could completely change my life."
The cartoon character Maxine: "I hit the gym today, but I drove away because I don't have car insurance."
____________________________________________________________________________________
REJOINDERS: 
Chad Irwin, Evolve Bank Memphis Mortgage Office (901) 260-1490  Know someone who wants to build their mortgage career and have fun doing it anywhere in the country?
Sally Baker, Professional Organizer, Estate Sale Coordinator, Event Organizer
Jana Cardona, Executive Director of Business Network International Mid-South BNI helps it's members build their businesses with the power of referrals.  Go to www.BNIConnect.com
Transitional Music: Theme from the Incredibles ; Theme song from Batman and Robin; Theme song from Superman; "Memphis" by Johnny Rivers for Look Back Memphis Trivia Contest
________________________________________________________________________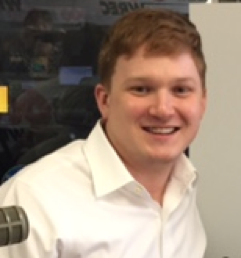 Eric van Elkan
Eric van Elkan joined Genworth Mortgage Insurance as a Field Sales Representative for the state of Alabama in 2016. An insurance professional since 2014, he began his career as a Sales Leader at StateFarm in 2013. Eric is an active member of the Mortgage Bankers Association chapter in Birmingham, AL.
He earned his Bachelor of Business Economics degree at the University of Alabama at Birmingham.
Eric van Elkan
Account Executive
Genworth Mortgage Insurance
(205) 410-5908
Check out Genworth's new LOWER BPMISingles – lowered for all LTVs and Credit Scores!
__________________________________________________________________________________________________________________
ABOUT TROY AND LYNN MCDONALD, ERIN MCDONALD INSURANCE AGENCY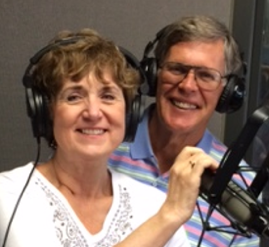 (901) 849-7101
LYNN-  I have worked in the insurance business for over 20 years and  very much enjoy helping people manage risk through proper insurance coverage. We have a large agency and are well staff to take care of our clients. msoSpecialties:Working with Landlords and Investors   (901) 849-7101
My BusinessI have worked for the same company  for the past 29 years and I am licensed in TN, MS, and AR. We offer home, auto, life and other personal lines of insurance. I particularly enjoy working with investors as I am a landlord myself and understand the industry.
Ideal ReferralRisk adverse individuals who want the right coverage for a fair price and see the value in having an agent with a vested interest in their wellbeing.
Top ProductHome, auto, and Life
Top Problem SolvedMy daughter had worked for my agency and learned about life insurance, not knowing that she would be left widowed at age 34 with a 3 and 1 year old. For her, life insurance has made ALL the difference.
My Favorite BNI StoryThe daughter of one of my fellow BNI members who also is my client, had a car accident and could not reach her dad. She called me next and I went to the accident and stayed with her until her dad came. You never value insurance until you have to use it.
My Ideal Referral PartnerMortgage writers, realtors and closing attorneys. Over the years, these professionals send me referrals to see if we can save their clients on their homeowner policies and when we can it makes us all heroes!
_________________________________________________________________
ABOUT JO GARNER-MORTGAGE LOAN OFFICER: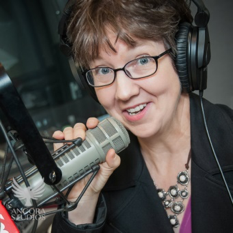 www.JoGarner.com    (901) 482 0354  jo@jogarner.com  twitter @jogarner 
Jo describes her job description: "As a mortgage loan officer, my job is to give my client the benefits they want from their financing terms– listening to my client and determine what's of the most value to THEM–  What is their comfort level on a house payment, how much are they comfortable paying down, what type of financing do they need to get the house they want to buy or refinance. Different clients have different priorities in life—some are buying their first home with very little down payment funds.  Some are recovering from medical challenges, divorces or preparing to send children to college and some are embarking on a long term goal of buying properties to build rental income. Whatever their personal priorities are, my job is to put together a mortgage with comfortable terms that will help them achieve their goals."
Jo Garner is a mortgage officer with extensive knowledge in tailoring mortgages to her customers who are refinancing or purchasing homes all over the country.  She offers conventional, FHA, VA or other loan programs for refinancing and purchases.
Jo can help you look at rent vs buy, when it makes sense to refinance, how to get the best deal on your home  purchase financing.
Jo Garner  has been in the real estate/financing business for over 20 years.  She got her start in Portland, Maine where she first began her real estate career. She received her real estate education from the University of Southern Maine  and was personally mentored in San Diego, California  by Robert G. Allen, author of Nothing Down, Creating Wealth and The Challenge.
On moving back to West Tennessee in 1987, she went into business buying and selling discounted owner-financed notes secured on real estate.  In 1990 Jo went to work for a residential mortgage company and has been a mortgage loan officer for over 20 years.  Her goal is to offer excellent, affordable service to her customers, tailoring the loan programs to the specific needs of her clients.
In addition to her work in the mortgage field, Jo Garner  is the primary sponsor and founder of Talk Shoppe in Memphis. www.TalkShoppe.com  Jo is host of Real Estate Mortgage Shoppe  and currently publishes on her blog www.JoGarner.com
PHOTO GALLERY FROM 10-14-17 REMS SHOW: