Tom King, the expert real estate appraiser and I are going to get you prepared to spring into action buying your home or getting your mortgage. I will share some methods our home buyers are using to beat the other competing offers for the same house.  What we share with you today will help you land on your feet and on your target. You will find encouragement here to spring into action so you can enjoy the best days of your life.
Welcome to Real Estate Mortgage Shoppe!  Please subscribe at www.JoGarner.com or email me at Jo@JoGarner.com .  What questions do you have concerning your real estate scenario? Are you interested in buying real estate?  Are you interested in refinancing and restructuring the mortgage financing you have now?  Are you interested in buying a vacation home or investment property?
Call me at (901) 482-0354 or email me at Jo@JoGarner.com   Let's stay in touch!
To Your Success,
Jo Garner, Mortgage Loan Officer (901) 482-0354 Jo@JoGarner.com    www.JoGarner.com
______________________________________________________________________________
Welcome to Real Estate Mortgage Shoppe
Good morning, Memphis!  Welcome to our internet listeners and podcast listeners across the 50 states! You're on Real Estate Mortgage Shoppe. I'm your host, Jo Garner, Mortgage Loan Officer.  You can connect with me at www.JoGarner.com.   Our general topic is  Spring Into Action Buying A Home & Getting A Mortgage. If you have a question or comment and you're on Twitter, make them to #JoGarner or call me directly off the show at (901) 482-0354.  You can call us while we are live at (901) 535-9732. Today is May 6, 2017.
How To Compete, How To Prepare On Your Real Estate Deal
Tom King, the expert real estate appraiser and I are going to get you prepared to spring into action buying your home or getting your mortgage.  What we share with you today will help you land on your feet and on your target. You will hear some of the methods my buyers are using to gain a competitive edge over others who are making offers on the same house they want to buy.  You will find encouragement here to spring into action so you can enjoy the best days of your life.
Introducing Tom King
It's good having you back in the studio again, Tom King.   For our new listeners, I will tell you that Tom King is a very experienced real estate appraiser.  He has been in the real estate business here in the Memphis area for over 40 years.   You could name a property-any property in Shelby County and Tom could probably tell you about it and about the house next door to it.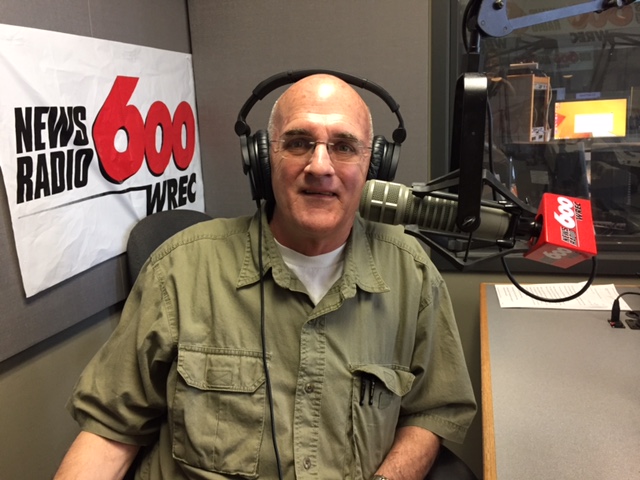 One Real Estate Rule That Never Changes
(Jo) I have been a mortgage loan officer for over 25 years and, just like any other industries, I learn something new every day.   With all the changes we have seen in the mortgage world over the last few years, every time I learn something new, the rules get changed.  
One rule that has not changed is that if you want to own your own home or if you want to make so much money owning a lot of homes so you can be free to do the things you want to do in life, you have to spring into doing what you've got to do to make that happen.   
Arnold's Real Estate Success Story
Arnold Dormer is an experienced real estate investor in the Memphis area with over one hundred homes. He spoke at Talk Shoppe in Memphis earlier this week and shared how he is living his dream, traveling and spending time at the Gulf.  But he had to make a hard decision, a scary one on New Years Day 1962.  He stepped out of his comfort zone to purchase his first investment property.  Back then minimum wage was only $1/hour. He leased the home for $50/month with only $10/month positive cash flow.  
Arnold kept springing out there and buying more and more houses and making more and more money.  His wife and children were finally set to take a vacation they had been dreaming of taking, but while Arnold's wife was out of town, he stumbled on some duplexes that were real money-makers.   He spent the vacation money buying the duplexes.   Needless to say, Arnold had a hefty price to pay when his wife got home, and it wasn't the cost of the duplexes.
Since that time,  Arnold has made plenty of money.  He did the hard things early in life so he could enjoy an easier life for himself and his family later.   What do YOU want to do in life?  Where do you want to live?   What's on your bucket list?  Have you ever thought about buying real estate and letting houses pay YOU back one day?
Mortgage Market News
The mortgage market is helping you out right now.    Mortgage rates dropped like a sigh of relief after the Federal Reserve meeting this past Wednesday and the positive Job's Report yesterday.  The 30 year fixed rate conventional loan is hitting around 4% to 4.25% with no points.  The 15 year conventional fixed rate came in at the low 3's to mid 3 percent mark. Other loan program rates are fairly close to the conventional rates.
If you are thinking about buying a house in the Memphis area or anywhere in the country or refinancing a home you already own, call me personally after the show at (901) 482-0354 or email me at Jo@JoGarner.com  or connect with me at www.JoGarner.com .   If you are working with a realtor, I would like to talk with your realtor too. The more I know from you and your realtor, the better we can get to the right mortgage product and make your home purchase offer more competitive than the competing offers.  MAKE YOUR PLAN. LET'S WORK YOUR PLAN.  IF THE DEAL WORKS FOR YOU TODAY, LET'S DO IT TODAY.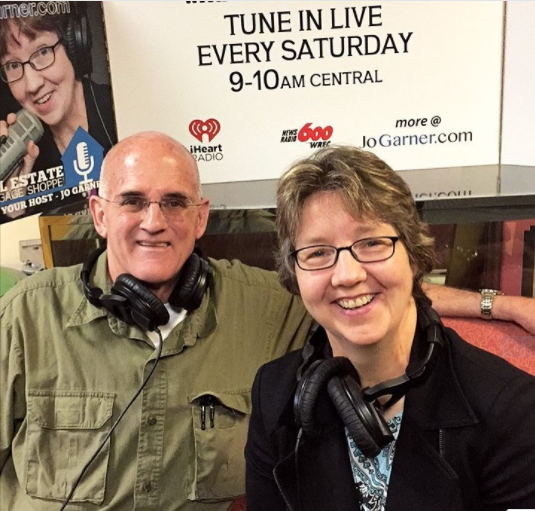 Prepare To Win
(Jo) If you are going to spring out and do anything worthwhile, it pays to, not just want to win, but  the willingness to PREPARE to win.  Bobby Knight said this and many great coaches have repeated it. One way to prepare to win at getting your mortgage approved for the best rate and terms is to develop and keep good credit habits.
Here are some good credit habits that will make you a good borrower and reward you with better mortgage terms.
How much do you charge up on your credit card accounts?  The way the algorithms work on mortgage credit scoring currently will reward you with higher scores if you use less than 30% of the credit limit on each of your credit cards.  

www.MyFICO.com

shows credit card utilization to make up over  30% of your score.  Developing the habit not ever using more than 30% of your credit limit on your credit cards can reward you with a much higher credit score. The higher your credit score the lower your costs of getting a loan.  
How do you know the maximum house payment that is comfortable for you?
How much should you put down on a house?
How do I make my home purchase offer more competitive than competing offers?  I will be sharing the answers to these questions later in the show.
_____________________________________________________________
QUESTIONS ANSWERED BY TOM KING:
(answer details  included in the podcast)
What types of repairs or upgrades should sellers make to their homes that would bring the most value for their dollars spent?
Answer:  
Cleaning the property and decluttering does not cost a lot and can increase the amount of money someone is willing to pay for the property substantially.   Spending money painting and upgrading the kitchen and bathrooms can give the biggest return on investment when you are trying to sell a home.   
Roof repairs, rotted wood or problems with electrical, plumbing or HVAC problems are important to lenders. Make sure these structural issues are repaired.
Updating the kitchen and bathrooms with the most desirable type counter tops (granite vs formica) if the houses in the rest of the neighborhood have the upgraded material.
What type of comparable sales in the neighborhood do you NOT use in determining a value on a home?
Talk about the firewall between the appraiser and the mortgage officers.

Tom talks about the government rule that requires mortgage companies to order their appraisals through a government approved agency or system so that the mortgage company doe not know which appraiser will be assigned to the transaction until a third party makes the assignment.
However, you can call Tom to do appraisals for you on estate sales, divorce settlements  and for real estate cash sales where no mortgage company is involved.
How should buyers prepare before buying a home when it comes to the appraisal and the condition of the house?  (Home Inspections in addition to appraisal is recommended)  
Watch out for functional obsolescence -when you have a part of the house that is not normal for the neighborhood or not desirable to most buyers in the market area.  For example, Tom shares about a 3,000 square foot house with a huge 1200 square foot entertainment room added to the back of the house.   There were no other houses like this.  Most buyers in the neighborhood had no real use for the big room like that one.  The big room did not add enough value to the house to create the value it cost to build it.
  _________________________________________________________
QUESTIONS ANSWERED BY JO GARNER:
Inventory is tight and buyers are experiencing a lot of competition when they are making offers to buy homes.  Talk about some methods you use to help your borrower be more competitive with their offer and still get a great deal on their financing.
If you are in the planning stage for buying home, let me encourage you to find out what your income really is and how much you really spend each month.    You can do this by going over your bank statement history and going through your credit card statements.
If you only have time to go through 3 months on the bank statements and credit card statements, then try to remember some of the bills you pay once or twice a year.   Look at the income that actually goes into your bank account and subtract the money coming OUT of your account.  
How much can you REALLY feel comfortable paying each month for a house note?   What costs can you cut so that you can afford the house that you want?  
If you are salaried and your job is stable, some financial gurus will suggest you keep a minimum of  3 months of living expenses for your emergency fund.  Check with your certified financial advisors for your specific scenario.
If you are paid 100% commission or you are self-employed, you may want to consider an emergency fund of at least 6 months to a year of expenses. Knowing your comfort level on the maximum you can pay down and per month will help the loan officer find the right loan program for you.
If you are short on funds to close, there may be a 100% loan like USDA or the VA loan or down payment assistance programs through your state or local municipality. There are other places to go to get down payment funds too.  I have some resources for those programs. Just call me.
Get a STRONG preapproval letter from the lender to give to the seller when you make your offer.  Your realtor can let you know if there is a lot of competitive bids for the house.
Sellers typically want to see that your lender is okay with your income and the amount of money you have to put down.  If there is any way to avoid having to mention that you have not paid off XYZ
If possible, avoid contingencies requiring that you have to sell your house before buying theirs.  Other contingencies would be requiring the borrower to pay off certain debts appearing on his credit report.  
Be ready to give your realtor some earnest money to give to the seller when you are making your offer to buy the house.   If you are getting a home inspection, that will probably come out of your pocket also.  
Once your offer has been accepted and you have signed some loan papers letting you know what your estimated payment would be and down payment, then you would need to be ready to pay for an appraisal, which is ordered through the mortgage company.
If you found items needing repair in the house you want to purchase when you walked through it, get with your realtor to negotiate who will pay for which repair items BEFORE you sign the contract.   
Here are some methods that might work to be more competitive with your home purchase offer if there are others making offers besides you and  if you really, really want the house.  
Make sure the seller nets a profit that is acceptable to him.  If you can't pay for all of your own closing costs, check to see if there is a loan program available that has a smaller minimum down payment or a down payment assistance program.  Check to see if you can borrow against a different asset like the house
If the values have gone up in the neighborhood and the house you want to buy would appraise for a little more than list price, then you could consider offering more for the house than the list price.   But the house would have to appraise for that higher amount for this method to work.
Call me directly after the show and we can talk about YOUR deal.   There are plenty of different ways to play smart when you swing out there to make your offer.
I already talked some about keeping your credit score high so that you can qualify to get better terms on your loan.  Keeping good credit habits will give you rewards many times over because it makes you a stronger borrower.
The website www.MyFico.com and other recent articles like the one in USA TODAY talk about the importance of not charging up more than 30% of the amount of your total credit limit. So if you had a credit limit of $1,000, you would not want to ever borrow more than $300 on that card.   
Call me at (901) 482-0354 or email me at Jo@JoGarner.com and let's talk about YOUR plans to buy a home or refinance one whether you are buying in the Memphis area or ANYWHERE in the United States, I can help you. You have to talk with me personally though, so I can work directly with you.  All of my contact info is on www.JoGarner.com
Caller Jim:  What to look for and what to expect using owner-financing?  Is there a closing at the title company with an attorney?
Jo's Answer:  It is a good idea to get title insurance on the property and use a real estate attorney to get a title opinion.  
Getting a value from a licensed real estate appraiser will give you the assurance that you are not paying too much for the property.  
You can close an owner-financed real estate transaction in the attorney's office or anywhere the parties agree to close.  But make sure you have a good attorney watching out for your interests.
Compare financing terms offered from the owner-financing with what you can get from a mortgage or standard bank loan.
Caller Johnny:  Johnny and his wife purchased a home in 2010 with a long term mortgage.   He wants to know if he would lose equity if he tried to refinance.   He said his mortgage was recently sold to a different mortgage company who sent him a refinance packet via Federal Express and offering to lower his note.  Johnny also mentioned that he plans to sell this house within a year.
Jo's Answer: If the mortgage company charges closing costs and adds them to the loan, then the amount of costs added to the loan would eat up equity in his home.  If he paid the closing costs in cash, he would have made an investment that he likely would never see the full enjoyment of the benefits since he plans to sell the house in less than a year.  
Caller Robert:  Can he get financing on multiple properties on one loan?
Jo's Answer:  Yes you can get financing on multiple properties with one loan.  In the industry we call it a Blanket Mortgage. You may not be able to get the best terms on this type financing like you can get on a standard Fannie Mae or Freddie Mac backed loan. The blanket loan is typically done on a case-by-case basis through a bank or credit union. This is not a standard mortgage. Standard mortgages are done on a single parcel number property.
____________________________________________________________________________________
ANNOUNCEMENTS:   
Talk Shoppe offers free networking & education to anyone interested in real estate or in business. Talk Shoppe meets every Wednesday 9A-10A CT at Nova Copy Conference Center 7251 Appling Farms Parkway Memphis, TN.  

 

This Wednesday May 10

th

, 2017 Dr. Dale and Lee Ann Foster of Memphis Neurofeedback present: "Train Your Brain to Overcome Memory Loss, Strokes, ADHD and PTSD." Memphis Neurofeedback has been recently recognized on WMC Channel 5 for their success in working with veterans overcoming PTSD.

www.MemphisNeurofeedback.com

Talk Shoppe events are free thanks to our advertisers like Mary Jane Lessley with Signs Now on American Way in Memphis  Signs for your business and events. (901) 368-0784.

Billy Nickol, Promotional Consultant with Geiger Company.

www.bnickol.geiger.com

 (901) 233-1487 For promotional items for advertising your brand.  If Billy can't get it, you don't need it. 

FOR THIS PODCAST OF REAL ESTATE MORTGAGE SHOPPE AND MORE, GO TO JOGARNER.COM

Real Estate Mortgage Shoppe reminds you that IF THE DEAL WORKS FOR YOU TODAY, DO IT TODAY.
____________________________________________________________________________________
SPECIAL NOTE:  REAL ESTATE MORTGAGE SHOPPE  RECOMMENDS THAT YOU CONSULT WITH A FINANCIAL, LEGAL OR OTHER CERTIFIED, LICENSED PROFESSIONAL BEFORE ACTING OR INVESTING ON ANYTHING YOU HEAR OR SEE FROM THE CONTENT ON THIS SHOW OR BLOG POSTS. THE INFORMATION WE SHARE ON REAL ESTATE MORTGAGE SHOPPE IS GENERAL IN NATURE MEANT FOR GENERAL EDUCATIONAL PURPOSES ONLY
____________________________________________________________________________________
REJOINERS:  
Leah Anne Morse  Cartridge World in Collierville, TN  (901) 853-3230 Global Brands Local Experts
Eric Eurich, Business Coach http://www.ericeurich.focalpointcoaching.com    Germantown, TN
Eric van Elkan, Genworth Private Mortgage Insurance   Nashville, TN   https://mortgageinsurance.genworth.com/
____________________________________________________________________________________
ABOUT TOM KING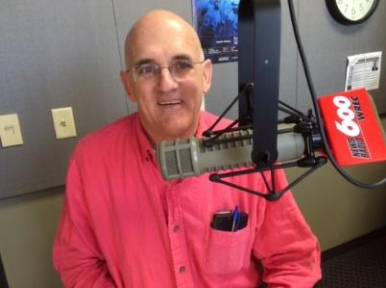 Tom is a well- respected and sought after appraiser in Memphis, Tennessee.  He is a second generation appraiser with 40 years of experience.  He has been elected to the Memphis Area Association of Realtors Board of Directors three times.  
Tom is a certified residential appraiser in Tennessee.  He have appraised over 20,000 homes in his career.  A graduate from the University of Tennessee with a degree in real estate, Tom is also a Certified Relocation Professional (CRP).  Tom also has vast experience in dealing with the county and state boards of equalization and in valuations of property for tax appeal purposes. (901) 487-6989
_________________________________________________________________________
About Jo Garner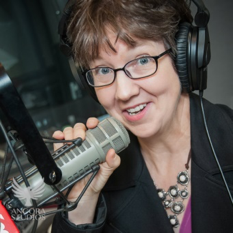 cell: (901) 482 0354
  Twitter: @jogarner
Jo describes her job description: "As a mortgage loan officer, my job is to give my client the benefits they want from their financing terms– listening to my client and determine what's of the most value to THEM–  What is their comfort level on a house payment, how much are they comfortable paying down, what type of financing do they need to get the house they want to buy or refinance. Different clients have different priorities in life—some are buying their first home with very little down payment funds.  Some are recovering from medical challenges, divorces or preparing to send children to college and some are embarking on a long term goal of buying properties to build rental income. Whatever their personal priorities are, my job is to put together a mortgage with comfortable terms that will help them achieve their goals."
Jo Garner is a mortgage officer with extensive knowledge in tailoring mortgages to her customers who are refinancing or purchasing homes all over the country.  She offers conventional, FHA, VA or other loan programs for refinancing and purchases.  
Jo can help you look at rent vs buy, when it makes sense to refinance, how to get the best deal on your home  purchase financing.   
Jo Garner  has been in the real estate/financing business for over 20 years.  She got her start in Portland, Maine where she first began her real estate career. She received her real estate education from the University of Southern Maine  and was personally mentored in San Diego, California  by Robert G. Allen, author of Nothing Down, Creating Wealth and The Challenge. 
On moving back to West Tennessee in 1987, she went into business buying and selling discounted owner-financed notes secured on real estate.  In 1990 Jo went to work for a residential mortgage company and has been a mortgage loan officer for over 20 years.  Her goal is to offer excellent, affordable service to her customers, tailoring the loan programs to the specific needs of her clients.  
In addition to her work in the mortgage field, Jo Garner  is the primary sponsor and founder of Talk Shoppe in Memphis. www.TalkShoppe.com  Jo is host of Real Estate Mortgage Shoppe  and currently publishes on her blog www.JoGarner.com