It has been predicted that over half of the houses sold this year will sell this spring. Tom King, our appraiser expert and I will be talking about what we see in the Spring 2019 real estate market. We will be talking about ways to win as a home buyer and as a home seller.
What do YOU want to accomplish with YOUR mortgage? Subscribe to get Real Estate Mortgage Shoppe podcasts with the show notes at www.JoGarner.com Tell me about where you are and where you want to be when it comes to your real estate plans. Let's look at financing options for you. (901) 482-0354.
To Your Success,
Jo Garner, Mortgage Loan Officer NMLS #757308 (901) 482-0354 Jo@JoGarner.com
___________________________________________________________
WELCOME TO REAL ESTATE MORTGAGE SHOPPE
Good morning, Memphis! Welcome to our internet listeners and podcast listeners across the 50 states! You're on Real Estate Mortgage Shoppe. I'm your host, Jo Garner, Mortgage Loan Officer. You can connect with me at www.JoGarner.com. Our general topic is SPRINGING SOONER INTO THE SPRING REAL ESTATE MARKET 2019. Subscribe to get our weekly blogposts with podcasts at www.JoGarner.com. Call us while we are live at (901) 535-9732 Today is April 13th, 2019.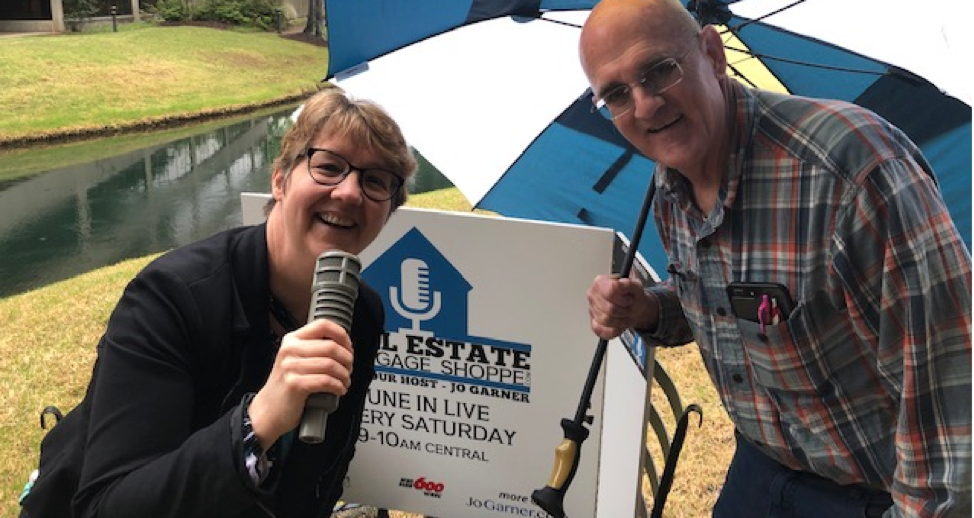 HERE'S THE SCOOP
It has been predicted that over half of the houses sold this year will sell this spring. Tom King, our appraiser expert and I will be talking about what we see in the Spring 2019 real estate market. We will be talking about ways to win as a home buyer and as a home seller.
INTRODUCING TOM KING, APPRAISER
Tom King, appraiser with Bill King Appraisal Company is back in the Real Estate Mortgage Shoppe studio. Tom has been putting in some long hours appraising homes in this busy spring market. Tom take a moment to tell any of our new listeners a little bit about yourself and what you do for your appraisal customers. (Tom introduces himself and talk about what he does for his clients)
THE SPRING REAL ESTATE MARKET
(Jo) This has been a very fast-paced spring real estate market due to the lower interest rates and strong job market. The lower rates are fueling the demand for houses under $250,000 with the millennial generation leading the charge on purchasing these homes. The luxury higher priced homes are still doing well but not selling as fast as homes under the lower priced homes
The common denominator for both home buyers and home sellers, as I see it from the mortgage desk is BE READY to MOVE. As a mortgage loan officer, I am getting a front row seat to some very exciting times for those clients and families finally getting to purchase their first home or their second home or their umpteenth home if they are building up a rental home portfolio.
GETTING TO THE REAL ESTATE DEAL SOONER
(Jo) Back in 1889 US President Benjamin Harrison needed to get the land that we now know as Oklahoma settled. President Harrison proclaimed the Unassigned Lands open to settlement on April 22, 1889, but before the official start of the Land Rush, families hungry for a chance to stake out some land a better life, hid out at night in ditches and rushed to claim their land SOONER than the others who were waiting for the official start time. Hence, today we call the State of Oklahoma, the SOONER State.
MANEY AND MARY MORGAN'S STORY
Some things don't change and today we are seeing first-time homebuyers like Maney and Mary Morgan, making an offer sooner than other people competing to buy the same house. Maney was self-employed and, when he came in to qualify for his mortgage a year ago he just didn't have enough income to get qualified for the house they desperately wanted. His wife did not have a very high credit score at that time.
They needed out of the cramped, apartment. They needed to start building wealth. They needed a smart game plan.
A year later Maney and Mary Morgan came in prepared and ready to win at their offer on a house that would get them in the neighborhood where they had pictured themselves raising their family. Maney had focused his business on the higher profit margin jobs, getting his net self-employment income to a level that would help him qualify for the mortgage they needed. Mary had built some credit by getting a credit card in her name and keeping the amount owed on it at a very small percentage of the credit limit. This smart move boosted her credit scores over 60 points.
The day the Morgan's closed on their new home was a celebration day. They had worked hard and smart to get themselves ready to buy their new home. I got to celebrate with them and their insurance agent at one of their favorite restaurants once the papers were signed. Congratulations and kudos! to you, Many and Mary Morgan for doing the right things right away and not procrastinating. They were able to get their mortgage rate locked in during a dip in the market.
___________________________________________________________
TOM KINGS OUTLOOK ON THE MEMPHIS MARKET
Tom, you also have a front row seat to seeing what is happening in our real estate market this spring market-especially in the Memphis Metropolitan Area. What are some tips and trends you can share with us? (Tom shares some tips and trends that he sees in the Memphis MSA real estate market.)
You're on Real Estate Mortgage Shoppe. I'm your host, Jo Garner, Mortgage Loan Officer. What do YOU want to accomplish with your mortgage? Make your plan. Let's work your plan if the deal works for you today, let's do it today. When we come back Tom King will be sharing some more tips and good information about appraisals that will help you or someone you know who is buying a home or selling a home.
2nd segment after 9:15 break: Our Look Back Memphis Trivia Contest is brought to you by notable Memphis historian, Jimmy Ogle. Jimmy Ogle offers free historic walking tours downtown in the spring and fall. For information about Jimmy Ogle, go to www.JimmyOgle.com . The Look Back Memphis Trivia Contest is sponsored by John and Jennifer Lawhon of Lawhon Landscape (901) 754-7474 the Lawhon's can help you plan your landscaping if you have a BIG, BIG project or a smaller project . The Lawhons are giving away a $25 gift card to the first person with the correct trivia answer. If you know the answer to our trivia question, call us at 901 535 WREC 901 535-9732.
Garner # 152 * 04/13/19
AutoZone Park
Question: I am in my twentieth year of operation in Downtown Memphis at a very important intersection.
Hint: When I opened in 2000, I had one major tenant – now I have two!
Hint: I get to host numerous public events every year.
Final Hint: My name (tilte) comes from a very civic-minded business in Memphis. Who am I?
Answer: AutoZone Park. Designed by Looney Ricks Kiss Architects of Memphis with Kansas City-based HOK Sport, AutoZone Park cost $80.5 million to build. This is by far the most money ever spent on a structure dedicated to a minor league baseball team – the Memphis Redbirds, Triple-A affiliate of the St. Louis Cardinals. AutoZone Park was built to "MLB standards", but with the absence of outfield seats or food vendors far down the foul lines, making it, for comparison purposes, a major league stadium with only the 'good' seats".
It opened in 2000, replacing Tim McCarver Stadium in the Fairgrounds. The stadium also hosts some games for the University of Memphis baseball team, and most notably, the annual game with Ole Miss. In 2019, it began hosting soccer matches for Memphis' newest sports franchise, 901 FC Football. Numerous other events are held in and around AutoZone Park, such as the annual St. Jude Memphis Marathon. On September 17 of this year, the Memphis redbirds will host the Triple-A National Championship Game.
AutoZone Park has a seating capacity of 10,000, and has been aptly described as "one-third" of a major league baseball park. AutoZone Park also has the largest video screen (60 by 60 feet full HD video display) in "Minor League Baseball. It is located 127 feet above the play field, giving a view of the board to many areas of downtown Memphis. The new video board will be the largest in "Minor League Baseball".
Jimmy Ogle will be giving FREE Walking Tours in Downtown Memphis during the first three Saturdays in May (4, 11 & 18) at 1:00 p.m. & 3:00 p.m… Go to JimmyOgle.com or MemphisInMay.org for more information.
___________________________________________________________
TOPICS COVERED BY TOM KING, APPRAISER
1. Talk about how to properly contest a low appraisal
2. Give sellers a tip on getting the best price for home?
3. Millennial market (treasured or trashed, wifi)
4. What are the real estate trends you are seeing in our spring market? (competitive bidding in many cases—be ready to move if you list your home and be ready with a
___________________________________________________________
TOPICS COVERED BY JO GARNER, MORTGAGE LOAN OFFICER:
1. What are your most successful mortgage customers doing that gives them so much success in buying the house they want?
A. Plan, prioritize, problem-solve.
Let me reintroduce you to Maney and Mary Mortgan again. We talked about part of their homebuying journey earlier in the show.
The Morgan's had been living in a cramped apartment, desperate to buy their own home for so many reasons. They wanted their children in good schools and living in an area where they could have a dogs and a trampoline in the backyard and even a small garden. They wanted their monthly payments for housing to be going toward owning their own home and not someone else's.
(a) The Morgans talked with trusted family and friends about why they wanted to buy a home. They talked among themselves after the children went to bed about the best place to live, when would be the right time to make an offer and move, how how they could adjust their budget to afford to pay for the home and what would work best for every member of their household?
(b) If you are having trouble psyching yourself up to create a family budget, here is an idea. Set a timer, hit play on your favorite tunes and spend the time that you have set up to review your last 3 to 6 months bank statements and credit card statements, remembering some of your bills that are paid only once or twice a year. Review your income. Pull your free credit report at www.annualCreditreport.com and make sure there are no errors and that your credit scores are high enough to achieve your goals
( c) Once you have determined your true income and your true expenses, then set about to nail down the highest house payment you are comfortable paying on the new house, including taxes and insurance and mortgage insurance if needed and any association fees. Some of the financial authors and speakers say to keep your house payment under 25% to 28% off your gross income. Keep your new house payment and the payments on your other bills preferably under 38% to 41% of your gross income. (Mortgage loan software will sometimes approve you on a loan with a payment as high as 50% or more of your gross income. But who wants a note that high?
(d) Now it is time to prioritize the most important benefits you need in the house you buy. For the Morgan's they wanted their children to be in good school very close to the grandparents' house. They had a certain number of bedrooms, bathrooms and outdoor space for the life they could picture themselves already living. The children wanted a back yard for the trampoline and room for their dog to play. The list was long.
(e) The Morgan's shared the wish list with their trusted realtor. The realtor asked them to number the priorities from most important to least important. When Maney and Mary walked into a house with their realtor one Saturday afternoon, they knew this was their house before they even made it all the way to the back of the house.
(f) The house did not have everything on the Morgan's list-but it had the most important things on the list. They had planned, prioritized and now it was time to problem-solve. They needed more storage, so they decided to build a very neat and tasteful looking storage shed out in the back corner of the backyard.
2. Pick the right financing. The Morgans did not have a lot of money to put down to buy their house. They had savings but Maney owned his own business and wanted to keep that money available in case his business needed it. They needed the sellers to pay some of their closing costs when they purchased the new home, but they were told there were multiple bids on the house they loved.
The Morgan's realtor did some research and suggested they offer about $3,000 above the listing price and asked the sellers to pay that amount toward their closing costs. This would give the Morgan's the help they needed on move-in costs and would still net the seller most of the profit she wanted too.
The competing offer on the home was from someone who had to sell their home first before they could buy this one. The Morgan's did not have to sell a home since they were moving from an apartment. Also, the Morgan's were flexible on the date they could close. Also, the realtor pointed out to the seller than both Maney and Mary were handy and could do minor repairs just in case the appraiser requested some minor repairs to be done
In many cases like the Morgans, I am able to get my mortgage clients down payment assistance or some other loan program allowing them to get in for zero or very little down. Other self-employed borrowers may experience difficulty getting banks to approve their loan because they don't show enough income after deducting allowable expenses on their tax returns. But I start at the back of the tax return and add back as many allowable expenses as the loan programs will allow me to add back. That is how I have been able to get self-employed borrowers with good credit like the Morgan's.
There are a lot of famous quotes that come to mind when I remember the many personal stories from mortgage clients who have had a dream and a desire to live a better life, but had to overcome obstacles.
"Look before you leap." When you Plan, Prioritize and Problem-Solve you are making sure the home and the financing will fit well with your budget and life style. Your family and those enjoying your home will make some great memories and a wonderful life.
What do YOU want to accomplish with YOUR mortgage? Call me at 901 482-0354. Connect with me at www.JoGarner.com Ask for the "Get It Right The First Time Checklist For Finding The Right Loan Program" Let's look at where you are and where you want to be when it comes to your home purchase. Contact me if you are wanting to look at what refinancing your home could do to help you pay off high interest rate debt and get rid of the rest of it sooner rather than later.
___________________________________________________________
REAL ESTATE TIP OF THE WEEK
(Jo Garner shares a real estate related money-saving or time-saving tip about getting the right financing the first time. ):
___________________________________________________________
ANNOUNCEMENTS:
Talk Shoppe offers free networking & education to anyone interested in real estate or in business. Talk Shoppe meets every Wednesday 9A-10A CT at Pinot's Palette 8225 Dexter Rd Cordova, TN. This Wednesday April 17, 2019 Talk Shoppe presents: " "Save Your Brain With A Good Night Sleep" Lee Ann Foster,www.NeuroSource.net 901-624-0100
Talk Shoppe events are free thanks to advertisers like Mary Jane Lessley of Signs Now in Memphis. If you want some eye-catching signs to point people to your home or some other event or to your business, contact Mary Jane at 901 368-0784
Thank you to Talk Shoppe supporters like Nita Black of www.901ELearn.com Ask Nita how you can share your knowledge and skills on the 901ELearn.com site and get paid for it.
2. Happy Spring Cleaning! Happy House Hunting!
4. Subscribe at www.JoGarner.com and you can get our weekly blog posts with podcasts conveniently in your inbox.
5. Real Estate Mortgage Shoppe reminds you to MAKE YOUR PLAN. LET'S WORK YOUR PLAN. IF THE DEAL WORKS FOR YOU TODAY, DO IT TODAY.
SPECIAL NOTE: REAL ESTATE MORTGAGE SHOPPE RECOMMENDS THAT YOU CONSULT WITH A FINANCIAL, LEGAL OR OTHER CERTIFIED, LICENSED PROFESSIONAL BEFORE ACTING OR INVESTING ON ANYTHING YOU HEAR OR SEE FROM THE CONTENT ON THIS SHOW OR BLOG POSTS. THE INFORMATION WE SHARE ON REAL ESTATE MORTGAGE SHOPPE IS GENERAL IN NATURE MEANT FOR GENERAL EDUCATIONAL PURPOSES ONLY. ALL EXAMPLES GIVEN FOR ILLUSTRATION PURPOSES ON REAL ESTATE MORTGAGE SHOPPE USE FICTIONAL CHARACTERS AND DO NOT REFLECT REAL PEOPLE OR ACTUAL DETAILS IN ANY OF THE SITUATIONS.
___________________________________________________________
QUOTE CORNER:
Zig Ziglar- "Success occurs when opportunity meets preparation."
Pinterest – "Most of the problems in life are for two reasons: we act without thinking or we keep thinking without acting. "
___________________________________________________________
REJOINDERS:
1. Eric Eurich, Kaizen-award winning business coach www.eeurich@focalpointcoaching.com
2. Lynn and Troy McDonald, Erin McDonald Insurance Agency (901) 849-7101
3. Jana Cardona, Mid-South Regional Director of Business Network International www.bnimidsouth.com
Transitional Music: "It's Spring Again" by Lou Rawls; "Spring Fever" by Elvis; "Where The Green Grass Grows" by Tim McGraw
"Memphis" by Johnny Rivers for the Look Back Memphis Trivia Contest
___________________________________________________________
Tom is a well- respected and sought after appraiser in Memphis, Tennessee. He is a second generation appraiser with 40 years of experience. He has been elected to the Memphis Area Association of Realtors Board of Directors three times.
Tom is a certified residential appraiser in Tennessee. He have appraised over 20,000 homes in his career. A graduate from the University of Tennessee with a degree in real estate, Tom is also a Certified Relocation Professional (CRP). Tom also has vast experience in dealing appraising real estate for pre-listing sales, cash buyers, divorce settlements, estate settlements. (901) 487-6989
___________________________________________________________
ABOUT JO GARNER-MORTGAGE LOAN OFFICER: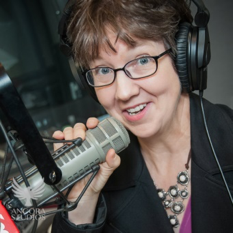 WHAT DO YOU WANT TO ACCOMPLISH WITH YOUR MORTGAGE?
www.JoGarner.com (901) 482 0354 jo@jogarner.com twitter @jogarner NMLS# 757308
"Whatever YOUR personal priorities are, my job is to help you get the mortgage terms that will give you bragging rights when you talk about it and help you score on hitting your goals ."
As a mortgage loan officer, my job is to help you get to the benefits you want from your financing terms. What is most important to you? I can help you find the financing terms that will help you get to what you want. What is your comfort level on a house payment? How much are you comfortable paying down,? What type of financing do you need to get the house you want to buy or refinance?
Different clients have different priorities in life—some are buying their first home with very little down payment funds. Some are recovering from medical challenges, divorces or preparing to send children to college and some are embarking on a long term goal of buying properties to build rental income."
Jo Garner is a mortgage officer with extensive knowledge in tailoring mortgages to her customers who are refinancing or purchasing homes all over the country. She offers conventional, FHA, VA or other loan programs for refinancing and purchases.
Jo can help you look at rent vs buy, when it makes sense to refinance, how to get the best deal on your home purchase financing.
Jo Garner has been in the real estate/financing business for over 25 years. She got her start in Portland, Maine where she first began her real estate career. She received her real estate education from the University of Southern Maine and was personally mentored in San Diego, California by Robert G. Allen, author of Nothing Down, Creating Wealth and The Challenge.
On moving back to West Tennessee in 1987, she went into business buying and selling discounted owner-financed notes secured on real estate. In 1990 Jo went to work for a residential mortgage company and has been a mortgage loan officer for over 25 years. Her goal is to offer excellent, affordable service to her customers, tailoring the loan programs to the specific needs of her clients.
In addition to her work in the mortgage field, Jo Garner is the primary sponsor and founder of Talk Shoppe in Memphis. www.TalkShoppe.com Jo Garner also host the radio show Real Estate Mortgage Shoppe airing on News Radio AM 600 WREC and iHeart Radio with podcasts and show notes published on www.JoGarner.com