VALUABLE INSIDER REAL ESTATE BUYING AND SELLING TIPS FROM THE PROS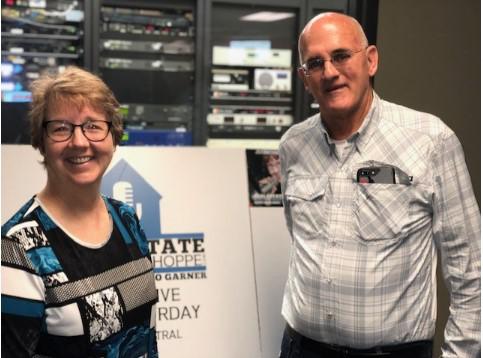 Welcome to Real Estate Mortgage Shoppe:
On Real Estate Mortgage Shoppe today, we have our phone lines open to hear from some of our real estate professionals and anyone who wants to take a quick moment to share some wisdom from your real estate experience with homebuyers and home sellers. Call us while we are live today August 10, 2019 at (901) 535-9732
What do YOU want to accomplish with YOUR mortgage? Tell me about your plan. Let me help you work your plan using the best selected mortgage product to get you where you want to go. Call me at (901) 482-0354 or email at Jo@JoGarner.com Subscribe to get our weekly podcasts with show notes at www.JoGarner.com
To Your Success,
Jo Garner, Mortgage Loan Officer NMLS # 757308
______________________________________________________________________________
OPENING THE PHONE LINES ON REAL ESTATE MORTGAGE SHOPPE
Good morning, Memphis! Welcome to our internet listeners and podcast listeners across the 50 states! You're on Real Estate Mortgage Shoppe. I'm your host, Jo Garner, Mortgage Loan Officer. You can connect with me at www.JoGarner.com. Our general topic is VALUABLE INSIDER REAL ESTATE BUYING AND SELLING TIPS FROM THE PROS. Subscribe to get our weekly blogposts with podcasts at www.JoGarner.com.
On Real Estate Mortgage Shoppe today, we have our phone lines open to hear from some of our real estate professionals and anyone who wants to take a quick moment to share some wisdom from your real estate experience with homebuyers and home sellers. Call us while we are live today August 10, 2019 at (901) 535-9732
INTRODUCING TOM KING, REAL ESTATE APPRAISAL EXPERT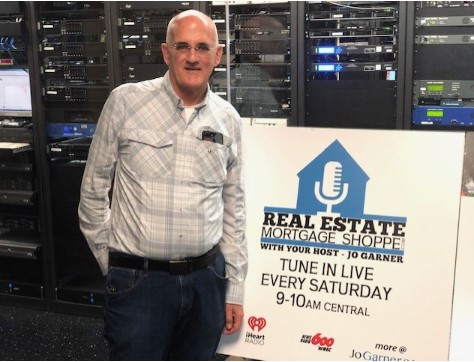 Sitting in the co-host chair today we have our expert real estate appraiser, Tom King of Bill King Appraisal Service. Tom has been an appraiser for over 40 years in the Memphis area. You do a lot of different types of appraisals, but I have heard some real estate investors say you sharing your knowledge of values has saved them thousands of dollars. You have given some valuable appraisal advice to a lot of people. Tom, tell our new listeners a little bit about yourself and what you do for your clients. Tom shares about the types of appraisals he does—mortgage appraisal, divorce settlements, estates, people paying cash for a property.
LOOK BEFORE YOU LEAP-MARTINA'S REAL ESTATE SUCCESS STORY
(Jo) Today we are sharing some insider real estate tips. I have learned a LOT from my mortgage clients over the years. One of the most important tips from the mortgage desk is to LOOK BEFORE YOU LEAP. Some of my most successful mortgage clients are people who knew what they wanted their life to look like and where willing to make it real over time, one step at a time.
Let me introduce you to a savvy real estate investor we will call her Martina. Martina was working a 9 to 5 job, but everyday her heart was yearning to bike across Europe with friends and sail into adventures around the world. She felt like Cinderella stuck in the drudgery of work she didn't like with no prince, no fairy godmother anywhere in sight—no financial way out.
Some of her friends had started making money buying and selling real estate encouraged Martina to buy her first rental property. Martina thought, "If I could buy enough income-producing real estate properties, after a while I could afford to jump into some of the adventures I've been daydreaming about."
Pushing down fear and calling up some chutzpah, Martina went in with one of her real estate investor friends and made a nice profit buying and upgrading a home are reselling for a profit.
Martina searched after work to find homes in stable areas that needed quite a bit of renovation and repair. Martina sold her motorcycle and borrowed against her 401K. She used some of the profit from the last real estate sale and paid cash for a house at a discounted price that needed some repairs. Martina made the repairs to the home and rented the property at a nice profit.
Once the house is completed, she gave me a call to get a her permanent fixed rate mortgage approved on what I call my Quick Cash Back Refinance Program. Martina refinanced and paid back her 401k and pocketed some of the other profits. "Let's go do the next real estate purchase," she said happily.
Martina had a formula for success that she could use over and over again. Before long the life of adventure that she yearned to live would be a reality little by little. Investors like Martina use this same Quick Cash Back refinance program to pay back credit lines that they used to pay cash for real estate. Once they completed the Quick Cash Back Refinance and paid off their credit lines, their credit lines were ready to use to launch into the next profitable real estate purchase. Martina and her investor friends could use this Quick Cash Back refinance program over and over again like rinse and repeat, rinse and repeat while Martina's real estate wealth and income continues to grow.
TOM KING TALKS ABOUT THE CURRENT LOCAL REAL ESTATE MARKET
Tom, there are a lot of opportunities out there in our Greater Memphis market. As our appraiser expert, what does the real estate market look like and how can Homebuyers and sellers win? (Tom launches his topics until the first break)
You're on Real Estate Mortgage Shoppe. I'm your host, Jo Garner, Mortgage Loan Officer. Make your plan. Let's work your plan if the deal works for you today, let's do it today. Connect with me at www.JoGarner.com When we come back Tom King will be sharing some more insider tips from the real estate appraisal desk. See you back in just a moment.
____________________________________________________________________
2nd segment after 9:15 break: Our Look Back Memphis Trivia Contest is sponsored by John and Jennifer Lawhon of Lawhon Landscape (901) 754-7474 the Lawhon's can help you plan your landscaping if you have a BIG, BIG project or a smaller project . The Lawhons are giving away a $25 gift card to the first person with the correct trivia answer. If you know the answer to our trivia question, call us at 901 535 WREC 901 535-9732.
Trivia question—What is the name of the subdivision where Hoyt Wooten's famous private bomb shelter was located?
Answer: Lion's Gate off Elvis Presley Blvd
Hint: Whitehaven
Hoyt Wooten was a visionary who started broadcasting in 1922 and started Radio Electric which later became this station AM 600 WREC in Memphis. Mr. Wooten made a ton of money in the radio and television business. In 1963 he became a little nervous about the possibility of nuclear war, so he built the world's most expensive private bomb shelter on the grounds of his estate which could hold over 50 people for over a month. Hoyt's 13-room bomb shelter was built complete with a pool table, dining hall, recreation room, communications center, food storage, and even a morgue for anyone who didn't make it. After Mr. Wooten's death, his estate was turned into a subdivision. If you know the answer call us at 901 535 WREC.
___________________________________________________________
TOPICS COVERED BY TOM KING, BILL KING APPRAISAL COMPANY
Tom describes the real estate trends for lower priced homes, middle priced homes and high priced homes in the Memphis market.
Tom talks about values and the direction they are going in the Greater Memphis area.
Inside the 240-loop—where are values going and what does housing inventory look like. (Buyers be ready with a prequalification letter when you make an offer. Competitive market)
Houses in Cordova under $250,000 -how fast are houses selling in this market.
In general the inventory is still low with lots of competition between buyers wanting to buy homes in the Greater Memphis area.
In some areas of Fayette County, TN homes with about 3,800 square feet on about .25 acre going for $600,000 and up—unheard of 5 years ago Taxes are low in Fayette County
Homes in the Greater Memphis area selling for over $500,000 to $1,000,000 not going up in value as quickly as the lower sales prices, but still increasing
The real estate market in the Greater Memphis area is really good?
Tom talks about the unique positives and negatives for buyers and then sellers in these markets

Tom shares some tips for sellers on what to do to get the highest price when they sell their home (declutter, clean up, repair obvious problems)

What are some things a seller can do to get the most return on investment when they want to improve their home ?
The improvements and upgrades made kitchens and bathrooms tend to bring the highest return on investment.
What kind of repairs do mortgage underwriters usually require to be fixed on a house before closing?
Acceleration terms in a home purchase contract can cause your offer to win with the seller over someone else's
­­­­­­­­­­­­­­
___________________________________________________________
TOPICS COVERED BY JO GARNER, MORTGAGE LOAN OFFICER
What are your top insider tips to mortgage borrowers from the mortgage desk?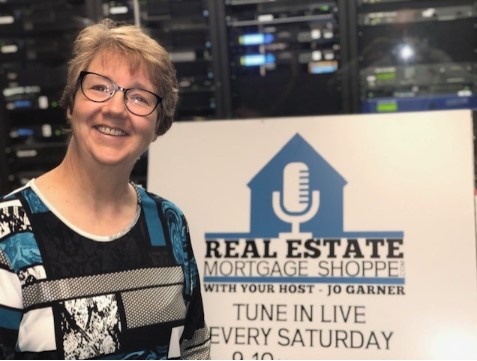 Be prepared before you run out and start making offers on houses
Take some time to calculate, at least roughly, what income you regularly bring home. Review your bank statements, credit card statements and other financial reporting tools to see how much you are spending and where you are spending it. Just by reviewing your statements, you might come up with a way to eliminate some of the stuff you spend money on now in exchange for other things that are more useful and less expensive.
Now you can make an educated guess on the maximum you can COMFORTABLY pay per month for a house note.
Take a second look at your notes and calculations you made when you reviewed your bank statements and credit card statements. How much do you need to always keep in your savings account for emergencies? How much do you have available in addition to the amount you need to leave in savings for emergencies? Now you know the maximum down payment that is COMFORTABLE for you when you are ready to buy your home.
Talk with your licensed financial consultant. Some of the financial gurus you can listen to online suggest that you ideally should keep your house payment including principal, interest, taxes and insurance, mortgage insurance and any association fees around 25% to 30% of your income. They say that people with stable jobs should keep a minimum of 3 months or more of expenses in an emergency fund. If you are self-employed perhaps a whole year of expenses would be an acceptable amount to keep in an emergency fund. Don't rely solely on the computer software in your loan officer's office to tell you what you can qualify for on a house payment.
Winning tactics for buyers in a competitive market
Be prepared by knowing what you can comfortably afford on a payment per month/ down payment

Know what you want and need in a home. Be willing to make it to 2 to 3 step process over time if needed.

Make your best offer first in a competitive market

Be willing to up a few non-essential bargaining chips so both you as the buyer and your seller feel the deal is fair.

Be prepared to deliver quickly to your mortgage loan officer all of the income and asset documents.

Offer full price with the least amount for the sellers to have to pay toward your costs.
3. Other commonly asked real estate questions asked on Google
A. Go ahead and throw in the money for repairs if you are a seller. If there will be a full appraisal on the property you are financing, please inspect the subject property for repairs that may be required prior to closing by the appraiser. Some common required repairs are leaky roof, rotted wood, peeling paint, torn flooring, broken tile, non-functional plumbing, electrical or HVAC systems, drainage problems, holes in sheetrock, broken windows, foundational problems, termite damage, hazardous waste on property, etc. After you have agreed on a price and terms and everyone has signed the home purchase contract, you can avoid having a second round of negotiating on the home purchase contract with the homebuyer when they have the house professionally inspected.

Don't price your home too high compared to your neighbor's house value

Photos sell houses

Curb appeal and bathrooms can sometimes determine 80% of the value of the home

Staging works with reported very high return on investment

Homebuyers usually do not have the pay the real estate commission.

Home inspections are a good idea

There are numerous down payment assistance programs available that help homebuyers buy their home for zero to less than $1,000 (Shared story of Happy customer with expanding family going from renting $900/mo in crime ridden area to buying a house with none of their own money down in a safer neighborhood with a larger house to accommodate their expanding family and a note of only about $747/mo including taxes and insurance. They also got Shelby County Down payment Assistance and the seller paid their closing costs to keep more money in their pockets . )
REAL ESTATE TIP OF THE WEEK (Tom King shares a real estate related money-saving or time-saving tip): Tom told about seeing more and more often the acceleration paragraph in the terms on home purchase offers. The buyer states he will pay $2,000 more for the home over any other offers being made up to a capped price
ANNOUNCEMENTS:
Talk Shoppe offers free networking & education to anyone interested in real estate or in business. Talk Shoppe meets every Wednesday 9A-10A CT at Pinot's Palette 8225 Dexter Rd Cordova, TN. This Wednesday August 14, 2019 Talk Shoppe presents: "Choosing The Best Electronic Payment Partner For Your Business" by Christopher Bulin of Clear Pay Financial in the Mid-South
Talk Shoppe events are free thanks to advertisers like Mary Lou Nowak of Mid-South Home Helpers. Mary Lou knows what to do to help your aging or handicapped loved ones remain safely and comfortably in their own home with non-medical assistance. (901) 414-9696
Thank you to Pat Goldstein, realtor with Crye-Leike Realtors –the Gold Standard in Real Estate for West Tennessee and North Mississippi. (901) 606-2000
4. Subscribe at www.JoGarner.com and you can get our weekly blog posts with podcasts conveniently in your inbox.
5. Real Estate Mortgage Shoppe reminds you to MAKE YOUR PLAN. LET'S WORK YOUR PLAN. IF THE DEAL WORKS FOR YOU TODAY, DO IT TODAY.
SPECIAL NOTE: REAL ESTATE MORTGAGE SHOPPE RECOMMENDS THAT YOU CONSULT WITH A FINANCIAL, LEGAL OR OTHER CERTIFIED, LICENSED PROFESSIONAL BEFORE ACTING OR INVESTING ON ANYTHING YOU HEAR OR SEE FROM THE CONTENT ON THIS SHOW OR BLOG POSTS. THE INFORMATION WE SHARE ON REAL ESTATE MORTGAGE SHOPPE IS GENERAL IN NATURE MEANT FOR GENERAL EDUCATIONAL PURPOSES ONLY. ALL EXAMPLES GIVEN FOR ILLUSTRATION PURPOSES ON REAL ESTATE MORTGAGE SHOPPE AND ARE BASED ON TRUE STORIES BUT WE USE FICTIONAL CHARACTERS AND DO NOT DIRECTLY REFLECT REAL PEOPLE OR EXACT DETAILS IN ANY OF THE SITUATIONS.
QUOTE CORNER:
Facebook "Never base your life decisions on advice from people who do not have to deal with the results."
Silence is golden, unless you have kids, then silence is suspicious
____________________________________________________________________________________
REJOINDERS:
Lee McWaters, McWaters and Associates and MAAR President 2019 Memphis TN

Troy and Lynn McDonald, insurance agents Bartlett, TN Erin McDonald Insurance Agency (901) 849-7101

Brandon Thompson, HomeTeam Inspection Service Memphis, TN (901) 848-2388
Transitional Music: "This Is The House That Jack Built"  by Aretha Franklin;
" Your Realtor and You Know It" Asif Khan, and Kevin Stewart; "Home" Phillips Phillips 
Memphis by Johnny Rivers for the Look Back Memphis Trivia Contest
CALLER: SILVANA PIADADE, REALTOR EXP REALT, LLC GREATER MEMPHIS AREA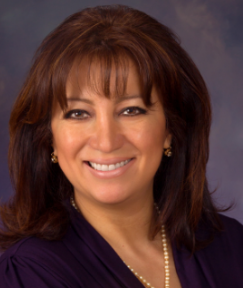 (901) 647-6661
TIP #1 Choose wisely the realtor who will be representing you. There is a difference between a real estate agent and a Realtor. The Realtor has a commitment to work ethically. Realtors have multiple sources of information and tools to offer their buyers
________________________________________________________________________
ABOUT TOM KING, APPRAISER WITH BILL KING COMPANY
(901) 487-6989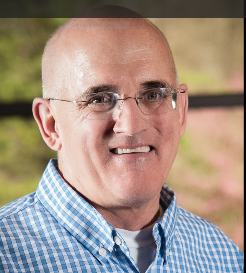 Tom is a well- respected and sought after appraiser in Memphis, Tennessee.  He is a second generation appraiser with 40 years experience.  He has been elected to the Memphis Area Association of Realtors Board of Directors three times.  
Tom is a certified residential appraiser in Tennessee.  He have appraised over 20,000 homes in his career.  A graduate from the University of Tennessee with a degree in real estate, Tom is also a Certified Relocation Professional (CRP).  Tom also has vast experience in dealing with the county and state boards of equalization and in valuations of property for tax appeal purposes. (901) 487-6989
ABOUT JO GARNER-MORTGAGE LOAN OFFICER: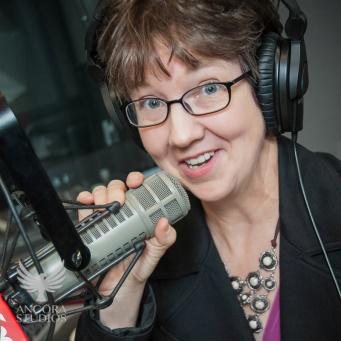 WHAT DO YOU WANT TO ACCOMPLISH WITH YOUR MORTGAGE?
www.JoGarner.com (901) 482 0354 jo@jogarner.com twitter @jogarner NMLS# 757308
"Whatever YOUR personal priorities are, my job is to help you get the mortgage terms that will give you bragging rights when you talk about it and help you score on hitting your goals ."
As a mortgage loan officer, my job is to help you get to the benefits you want from your financing terms. What is most important to you? I can help you find the financing terms that will help you get to what you want. What is your comfort level on a house payment? How much are you comfortable paying down,? What type of financing do you need to get the house you want to buy or refinance?
Different clients have different priorities in life—some are buying their first home with very little down payment funds. Some are recovering from medical challenges, divorces or preparing to send children to college and some are embarking on a long term goal of buying properties to build rental income."
Jo Garner is a mortgage officer with extensive knowledge in tailoring mortgages to her customers who are refinancing or purchasing homes all over the country. She offers conventional, FHA, VA or other loan programs for refinancing and purchases.
Jo can help you look at rent vs buy, when it makes sense to refinance, how to get the best deal on your home purchase financing.
Jo Garner has been in the real estate/financing business for over 25 years.  She got her start in Portland, Maine where she first began her real estate career. She received her real estate education from the University of Southern Maine  and was personally mentored in San Diego, California  by Robert G. Allen, author of Nothing Down, Creating Wealth and The Challenge.
On moving back to West Tennessee in 1987, she went into business buying and selling discounted owner-financed notes secured on real estate.  In 1990 Jo went to work for a residential mortgage company and has been a mortgage loan officer for over 25 years.  Her goal is to offer excellent, affordable service to her customers, tailoring the loan programs to the specific needs of her clients. 
In addition to her work in the mortgage field, Jo Garner  is the primary sponsor and founder of Talk Shoppe in Memphis. www.TalkShoppe.com Jo Garner also host the radio show Real Estate Mortgage Shoppe airing on News Radio AM 600 WREC and iHeart Radio with podcasts and show notes published on www.JoGarner.com