VETERAN HOME LOANS-HELPING OUR MILITARY VETERANS PROSPER & BUILD WEALTH
Good morning, Memphis! Welcome to our listeners across the 50 states! You're on Real Estate Mortgage Shoppe. I'm your host, Jo Garner, Mortgage Loan Officer. You can connect with me at www.JoGarner.com. Our general topic is "VETERAN HOME LOANS-HELPING OUR MILITARY VETERANS PROSPER & BUILD WEALTH."
If you have a question or comment and you're on Twitter, make them to #JoGarner or call me directly off the show at (901) 482-0354. You can call us while we are live at (901) 535-9732 or outside the Memphis area (800) 474-9732 Today May 27th, 2017.
Today on Real Estate Mortgage Shoppe we are going to dispel some myths about Veteran Home Loans that have caused our valued veterans to miss out on getting the home they want. I will be covering little known ways you can use the Veteran Home Loan to get started building wealth. Tom King, our expert appraiser will be sharing some great information about what to expect on a real estate appraisal. We have a special guest, retired U.S. Navy line commander Peggy Lau with some stories and a business tip for our real estate professionals.
Back in his normal seat at the microphone is Tom King, appraiser with Bill King company. Tom has been appraising homes in the Mid-South for over 40 years. He even worked on the appraisal of Elvis Presley's home. Tom, I think you have a virtual GPS , Google maps and Chandler Real Estate Report all built into one app inside your head. If you ask Tom, he can tell you about YOUR house AND your NEIGHBOR's house anywhere, anytime. (Tom has about 1 minute to share about himself and what he does)
(Jo) Also, joining us around the table we have retired U.S. Navy line commander, Peggy Lau. Peggy serves as Executive Officer of Talk Shoppe, helping to make education and networking free to the Memphis area business community. (Peggy introduces herself and what she does with her travel business etc)
(Jo) Needless to say, all of us at this table are passionate about what we do. What is it that YOU enjoy doing so much that, if you could, you would do it for free? Most of our listeners know who I am that I love what I do, getting my clients in the right mortgage program with a great rate and terms they can brag about. The other thing I love to do and that is to spend time with my mortgage clients and the people who refer them to me. This week and next we are helping our past clients appeal their Shelby County TN real estate property taxes. So if you got your postcard from me with the note that says "Call Me," then call me or email me. (901) 482-0354 (901) 482-0354 JO@JOGARNER.COM
(Tom King talks about the market as he sees it and any other comments he would like to make)
(Jo) Since we are talking about Veteran Home Loans and how military veterans can build wealth buying real estate, I want to share a story about one of my star veteran real estate investors. When John first started out he bought a house in the city where he was stationed using a 100% veteran loan. He put together a plan to get wealthy during his military career moving from station to station buying a house each move and keeping the other homes for rental income.
The challenge that threatened to shoot holes in his life plan was the fact that the more property he bought, the more specialized mortgage products he needed since his VA eligibility was limited to one or two properties. He needed an experienced mortgage loan officer who could continue to come up with additional mortgage loan programs that fit each situation, so he could continue buying properties at terms that would allow him to make money.
It has been a joy and inspiration getting to work with John as his mortgage officer. John continues to build his real estate portfolio. Since he has done so well with his rental properties, many of his houses are paid off and he no longer has to work. He is finishing up a long military career. Now I see pictures on Facebook of John and his wife regularly on a Carribbean Cruise, on a beach, in the mountains and other exotic places. Thank you, John, for your service to our country. Kudos! to you for making your plan, working your plan, and when the deal worked for you, you did it.
(Peggy makes comments here)
(Jo) My star veteran real estate investor client knew how to break past common myths a lot of veterans get stuck believing, not realizing the gold mine close at hand. But the VA loan is not the only gold mine available. My veteran customer, John, used the low down payment FHA loan, and different one example of myth variations of the conventional loan product—even cash.
Here's some myths veterans believe about the Veteran Home Loan program that can cause them to miss opportunities.
You can use your VA mortgage eligibility more than once.
You can have more than one VA loan
The VA mortgage can be used to by single-family homes, duplexes, tri-plexes and quadraplexes as long as the veteran lives in one of the units
The VA loan can be assumed by another party subject to the lender's approval
We will cover more on the myth busters in more detail later in the show.
Tom, you are an experienced appraiser. What are some myths about appraising that you find are commonly believed by homeowners and homebuyers? (Tom launches until 9:15)
LET'S TALK SHOP—TALK SHOPPE'S BUSINESS TIP FOR REAL ESTATE PROS:
2nd segment after 9:15 advertising break – (producer to start the song "Taking Care of Business" by Bachman Turner Overdrive –but bring the volume down before the lyrics start) It's time to talk shop with Talk Shoppe's Business Tip For Real Estate Professionals. Talk Shoppe is a marketing company offering free education and networking to anyone interested in real estate or in business. Talk Shoppe is made possible by the financial support of its sponsors and advertisers. For more about Talk Shoppe, go to www.TalkShoppe.com (shoppe) For our Talk Shoppe Business Tip today we have Talk Shoppe advertiser,Peggy Lau, independent representative for World Ventures -DreamTrips. Peggy is living my dream, earning free, first-class vacations and getting to enjoy them with a one-of-a-kind travel community that helps make you money. Peggy, What is our Talk Shoppe Business Tip for Real Estate Professionals today? TS guest gives a 1 minute tip (Jo says, "Thanks, Peggy. How do we contact you?
QUESTIONS ANSWERED BY PEGGY LAU:
What did you do in the military?
What got you in the travel business?
Share some personal stories of using the VA mortgage or military stories that go with what we are discussing.
_____________________________________________________________________________________________________________________________
QUESTIONS ANSWERED BY TOM KING
Talk about the mortgage/appraiser firewall
What type of appraisals do you do where people can hire you directly?
Share a story of when you have helped real estate cash investors determine of the property is really a good deal.
Types of repairs that are typically notated on the real estate appraisal. Which types are mortgage companies likely to require to be repaired before closing?
___________________________________________________________
QUESTIONS ANSWERED BY JO GARNER:
WHAT ARE SOME COMMON MISCONCEPTIONS ABOUT THE VETERAN HOME LOAN PROGRAM?
Myth: The VA mortgage can only be used once in a lifetime. /Wrong- you can get a loan up to 4 times the amount of whatever VA eligibility you have left on your Certificate Of Eligibility. For example if you show $36,000 eligibility, then you are able to get up to $144,000 and if your income-to-debt ratios are acceptable enough, your eligibility can be expanded so you can get a loan up to $424,100. But if you have only used $15,000 of your eligibility to buy your first home at $60,000, then you still have some eligibility to buy another home later when you are ready to move from the old home to the new home.
You can have more than one VA loan. Just like the example above. If you have not used up all of your eligibility, you might be able to qualify for another VA mortgage. VA mortgages are for veterans planning to use the home as their primary residence.
The VA mortgage can be used to by single-family homes, duplexes, tri-plexes and quadraplexes as long as the veteran lives in one of the units. You can buy a multi-unit property, live in one unit and rent the other units to tenants. In many cases the rent from the other tenants can more than cover YOUR payment. With the rent income from the other tenants in the building, you may find it easy to pay off the mortgage early, saving tens of thousands of dollars.
The VA loan can be assumed by another party subject to the lender's approval
You can refinance a VA loan on a streamline program without having to get an appraisal.
Veterans getting disability compensation for service-related medical issues are exempt from having to pay the VA funding fee that is normally added to the loan amount. Also, surviving spouses of veterans who died in the service or from a service related disability are also exempt from having to pay the VA funding fee and can, on a case-by-case basis, get a VA loan.
The maximum loan amount for VA loans is $424,100 for a single family, but the veteran can pay the difference between a higher home price and the maximum loan amount.
For more information about the Veteran Mortgage Program: http://www.benefits.va.gov/homeloans/resources_veteran.asp
Let's you and I talk about YOUR plans to save on your mortgage costs or your plans to build your real estate portfolio. But you have to talk with me personally so I can work with you. You can connect with me at www.JoGarner.com or call me directly at (901) 482-0354. MAKE YOUR PLAN, LET'S WORK YOUR PLAN. IF THE DEAL WORKS FOR YOU TODAY, DO IT TODAY!
REAL ESTATE TIP OF THE WEEK (Peggy Lau has 1 minute to share a tip for our real estate pros. If we have time, Tom can share a real estate tip.
ANNOUNCEMENTS: Please patch in the Talk Shoppe and sponsor announcement we recorded on 11-9-19
(Tom ) 4. Thank you to all of our veterans. You served us. Its our turn to serve YOU.
4. SPECIAL NOTE: REAL ESTATE MORTGAGE SHOPPE RECOMMENDS THAT YOU CONSULT WITH A FINANCIAL, LEGAL OR OTHER CERTIFIED, LICENSED PROFESSIONAL BEFORE ACTING OR INVESTING ON ANYTHING YOU HEAR OR SEE FROM THE CONTENT ON THIS SHOW OR BLOG POSTS. THE INFORMATION WE SHARE ON REAL ESTATE MORTGAGE SHOPPE IS GENERAL IN NATURE MEANT FOR GENERAL EDUCATIONAL PURPOSES ONLY.
4. FOR THIS PODCAST OF REAL ESTATE MORTGAGE SHOPPE AND MORE, GO TO JOGARNER.COM
5. Real Estate Mortgage Shoppe reminds you that MAKE YOUR PLAN, LET'S WORK YOUR PLAN. IF THE DEAL WORKS FOR YOU TODAY, DO IT TODAY!.
QUOTE CORNER:
Arthur Ashe- "True heroism is remarkably sober, very undramatic. It is not the urge to surpass all others at whatever costs, but the urge to serve others at whatever cost."
____________________________________________________________________________________
REJOINDERS:
Lynn and Troy McDonald, Insurance Agents with Erin McDonald Insurance Agency (901) 849-7101
Jana Cardona, Executive Director of Business Network International (BNI) build your business by referrals www.bnimidsouth.com
Mary Lou Nowak, owner of Mid-South Home Helpers, West TN (non-medical assistance to help your aging or handicapped loved ones so they can remain happily and safely living in their own home.)
Transitional Music:
"America" by Neil Diamond; "Some Gave All" Billy Ray Cyrus; "God Bless The USA" by Lee Greenwood; "Taking Care Of Business" intro only (BTO)for Talk Shoppe Business Tip of the Week
___________________________________________________________________________
PEGGY LAU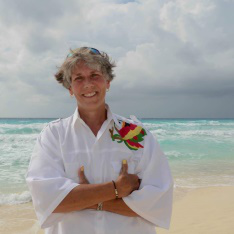 Born & grew up in Detroit, Michigan. – Graduated from Wayne State University with a BS in Education
– Nationally rated basketball referee. Officiated the women's Final Four and championship games
– Taught at Durfee Junior High School
– Played on a World Championship softball team
– First woman to Graduate from the Detroit Fire Fighter Academy
– Joined the U.S. Navy. Hospital Corpsman, Pharmacy Tech, and retired Line Commander
– Graduated from San Diego State University with a Master's in Education Training, Leadership, and Management
– Played on the All-Navy softball and racquetball teams
– Played on the All-Armed Forces softball team
– Senior Research Analyst Contractor for the USN's Retention website
– Contractor, Senior Program Manager with oversight for 6 IT contracts
– WorldVentures member and Independent Representative
____________________________________________________________________________________
ABOUT TOM KING, APPRAISER WITH BILL KING COMPANY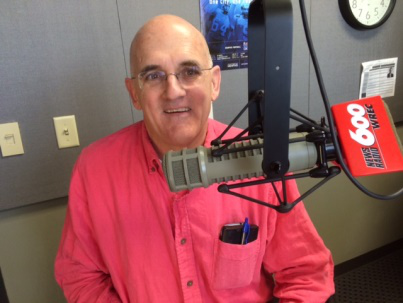 Tom is a well- respected and sought after appraiser in Memphis, Tennessee. He is a second generation appraiser with 40 years experience. He has been elected to the Memphis Area Association of Realtors Board of Directors three times.
Tom is a certified residential appraiser in Tennessee. He have appraised over 20,000 homes in his career. A graduate from the University of Tennessee with a degree in real estate, Tom is also a Certified Relocation Professional (CRP). Tom also has vast experience in dealing with the county and state boards of equalization and in valuations of property for tax appeal purposes. (901) 487-6989
__________________________________________________________________
ABOUT JO GARNER-MORTGAGE LOAN OFFICER: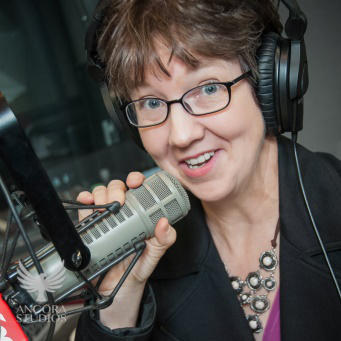 www.JoGarner.com (901) 482 0354 jo@jogarner.com twitter @jogarner NMLS# 757308
Jo describes her job description: "As a mortgage loan officer, my job is to give my client the benefits they want from their financing terms– listening to my client and determine what's of the most value to THEM– What is their comfort level on a house payment, how much are they comfortable paying down, what type of financing do they need to get the house they want to buy or refinance. Different clients have different priorities in life—some are buying their first home with very little down payment funds. Some are recovering from medical challenges, divorces or preparing to send children to college and some are embarking on a long term goal of buying properties to build rental income. Whatever their personal priorities are, my job is to put together a mortgage with comfortable terms that will help them achieve their goals."
Jo Garner is a mortgage officer with extensive knowledge in tailoring mortgages to her customers who are refinancing or purchasing homes all over the country. She offers conventional, FHA, VA or other loan programs for refinancing and purchases.
Jo can help you look at rent vs buy, when it makes sense to refinance, how to get the best deal on your home purchase financing.
Jo Garner has been in the real estate/financing business for over 20 years. She got her start in Portland, Maine where she first began her real estate career. She received her real estate education from the University of Southern Maine and was personally mentored in San Diego, California by Robert G. Allen, author of Nothing Down, Creating Wealth and The Challenge.
On moving back to West Tennessee in 1987, she went into business buying and selling discounted owner-financed notes secured on real estate. In 1990 Jo went to work for a residential mortgage company and has been a mortgage loan officer for over 20 years. Her goal is to offer excellent, affordable service to her customers, tailoring the loan programs to the specific needs of her clients.
In addition to her work in the mortgage field, Jo Garner is the primary sponsor and founder of Talk Shoppe in Memphis. www.TalkShoppe.com Jo is host of Real Estate Mortgage Shoppe and currently publishes on her blog www.JoGarner.com
PHOTO GALLERY FROM 5-27-17 REMS SHOW: