In today's show, grab your own front row seat where you can call in or text in your questions, comments, or share your story. Tom will be unearthing some wise counsel for making real estate decisions in the area of home appraisals and trends. I will share some examples of ways some of my clients have become the star in their own stunning real estate coups.
What do YOU want to accomplish with YOUR mortgage? Subscribe to our weekly podcasts and show notes at www.JoGarner.com You can also apply online by going to https://jogarner.evolve.mortgage. I look forward to connecting with you.
To Your Success,
Jo Garner, Mortgage Loan Officer NMLS# 757308
(901) 482-0354 jgarner@getevolved.com
__________________________________________________________
Good morning, Memphis! Welcome to our listeners across the 50 states! You're on Real Estate Mortgage Shoppe. I'm your host, Jo Garner, Mortgage Loan Officer. You can connect with me at www.JoGarner.com. Subscribe to get our weekly podcasts and show notes by going to www.JoGarner.com or emailing me directly at Jo@JoGarner.com Our general topic is WANT TO MAKE WISE REAL ESTATE DECISIONS? CONCEIVE CONSULT, COMMENCE (MAY THE FORCE BE WITH YOU). Today is May 5th, 2018 –the day after May The Force Be With You.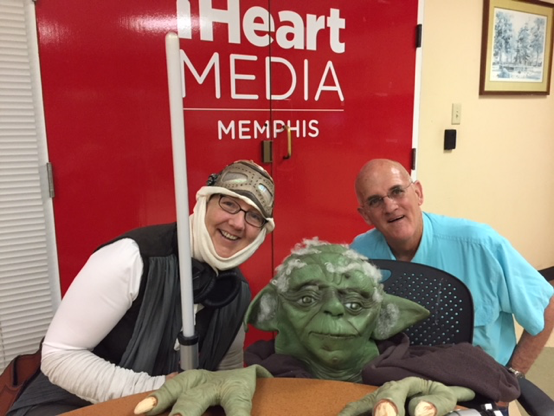 In today's show, grab your own front row seat where you can call in or text in your questions, comments, or share your story. Tom will be unearthing some wise counsel for making real estate decisions in the area of home appraisals and trends. I will share some examples of ways some of my clients have become the star in their own stunning real estate coups.
Tom King, our swashbuckling, master appraiser is back in the studio. Tom is a second-generation appraiser who followed his dad around appraising homes since he was very young. Tom, I am convinced someone could ask you about any house in Shelby County, Tipton or Fayette and you could tell them all about the house AND the house next door to it. Take a moment to tell us a little about yourself and what you do as an appraiser. (Tom introduces himself and talks about the services he offers)
(Jo) I have played the role of mortgage loan officer for hundreds of families and individuals on their own homebuying or home financing journeys. Since our theme today is on Star Wars- May The Force Be With You, I could see myself like a Master Jedi of Finance and my clients were the Luke Skywalkers and Princess Leias who would go out into the market place and conquer their challenges to create the life and home they always dreamed of providing for their families.
In over 25 years at the mortgage office, I have never witnessed a real estate market like this one. The demand is high from buyers because they can still lock in low, fixed rate mortgage loans. They can enjoy very low mortgage payments as long as the keep the mortgage. Home values are pushing up because of the demand—and there are just not enough HOUSES AVAILABLE ON THE MARKET to meet the demand.
Tom, paint a picture for us of what the real estate market is really like out there. (Tom shares the stats on houses on the market now vs before. The reality of how this low supply-high demand is affecting aspiring homebuyers and sellers….)
(Jo) We have a very special WISE, secret guest joining the conversation today on Real Estate Mortgage Shoppe. (Jo pretends to answer the phone-"Wow! We have a true Master and wise one on the phone… ) (Master Murfkin speaks, "Traveled far I have indeed…
Across the galaxy
To the very edge
Of one of its spiral arms
Mrrruuuphuhuhuh,
A great joy to be here it is. "
(Jo) Speaking of wise words and wise ones, let's talk about being wise when making real estate decisions.
#1. Realize you don't make rational decisions as often as you think.
Make your plan. Let's work your plan. If the deal works for you today, do it today. That's what we say on Real Estate Mortgage Shoppe. But what if you make a plan and real estate deal you find, takes the house payment too high for you to comfortably afford or if the deal drains your emergency fund? STOP. Hit pause!
Sometimes happy excitement clouds reality, pushing you to leap before you look. Other times, your brain lulls you back on the sofa to watch TV instead of making a logical move to purchase that home that is perfect for you, all because it seeks what is familiar and does not want to venture out into the unknown.
Jonah Lehrer, editor of Mind Matters, asked an interesting question of Dan Ariely, a behavioral economist at the Massachusetts Intitute of Technology.
Lehrer asked Ariely, "If you could only give someone a single piece of advice for dealing with his or her irrational brain, what would it be?"
This is was his answer. " To try to remain aware of our irrationality in situations where we have a strong tendency to act irrationally… For instance, since we are all realizing that we're not saving enough for retirement maybe it is time to take action and force ourselves to behave better. One way to do this is by having money automatically transferred from our checking account into a retirement savings account at the beginning of each month—essentially taking the decision outside of our consideration so that we don't even give ourselves the opportunity to think about spending money that we know we should save. As a result of putting such plans in action, our behaviors will coincide with our intentions."
(Wise Master Murfkin says, "Yes, this is the first step. Limited beings are we, yet luminous also. Reach we must, beyond what is familiar. Grow we must, beyond our limitations. Far beyond our galaxy we can go.")
The Wise Master knows Tom King and Jo Garner- "Tom King, Greatly trusted is he.
His powers run deep. Hidden things he discerns. That the untrained know not.
Many he has protected from danger and ruin. A true master, Out of his kindness
flows great power."
"Jo Garner… why yes…Well known throughout the galaxy. A true Master is she,
Many she has helped, Many she has kept safe from treachery that lurks everywhere.
Great power she uses for good, The Force is strong with her."
2nd segment after 9:15 break: Our Look Back Memphis Trivia Contest is brought to you by notable Memphis historian, Jimmy Ogle. Jimmy Ogle offers free historic walking tours downtown in the spring and fall. For information about Jimmy Ogle, go to www.JimmyOgle.com . The Look Back Memphis Trivia Contest is sponsored by John and Jennifer Lawhon of Lawhon Landscape (901) 754-7474 the Lawhon's can help you plan your landscaping if you have a BIG, BIG project or a smaller project . The Lawhons are giving away a $25 gift card to the first person with the correct trivia answer. If you know the answer to our trivia question, call us at 901 535 WREC 901 535-9732.
TRIIVIA ANSWER: THE ORPHEUM
TRIVIA QUESTION –
Memphis, Tennessee as always been considered a major "movie town" even from as far back as the days of silent moves. Theaters, some of them like palaces, opened downtown and, like Starbucks, every neighborhood seemed to tout their own . Hollywood would come and test out some of their big movies in Memphis first. In the 40's and 50's movies were big in Memphis, in spite of the city's notorious movie censor, Lloyd T Binford. But changes bring more changes and as more households acquired televisions, theaters begin to decline downtown and the in the neighborhoods too. Most of the original movie theaters were closed and sadly, later demolished. Which of these early theaters still remains?
____________________________________________________________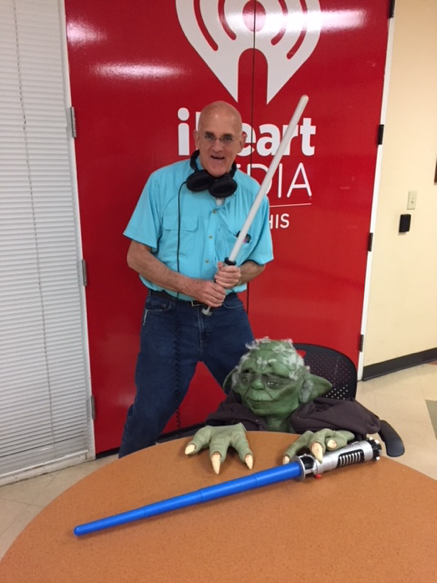 TOPICS COVERED BY TOM KING:
1. Lists the types of appraisal services he offers.
2. Explains the fire wall between mortgage officers and appraisers
3. Talks about the unique real estate market conditions Supply/Demand
4. Shares stories to illustrate the points he makes
5. Wise advice from the appraisal desk: for buyers and for sellers
6. What are some effective ways to appeal a low appraisal under the new lending guidelines.
__________________________________________________________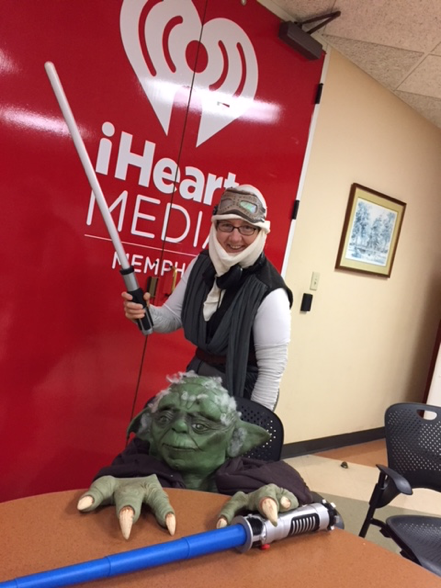 QUESTIONS ANSWERED BY JO GARNER:
QUESTION #1: Share some wisdom you have learned from your years as a mortgage officer. (Tom asked Jo this question. As Jo goes through her wise points, our "secret friend" Master Murfkin can make comments. )
A. Determine BEFORE you go out looking for homes the maximum house payment that is comfortable for you.
Don't rely on your mortgage officer to tell you the maximum house note that you qualify to handle. Some of the mortgage software programs can prequalify borrowers
for up to 50% income-to-debt ratios or even higher. Who really wants to be choked with that much debt. You want to go on vacation now and then, don't you? Maybe be able to afford a pizza now and again?
Set your timer for 1 hour or 90 minutes, line up your favorite tunes and hit play. During this concentrated time, go through your last 3-6 months bank statements and credit card statements. Look at your income too.
Note how much income you actually bring in. After taxes and a few other things, it may not be as much as you think. Will this amount of income likely continue? Will it likely go up? Will it go down in a few years or sooner?
Note how much you are really spending. Remember to add in the expenses like insurance and car tags that only come around once or twice a year. If I ask you right now, "How much do you spend each month?" What would you guess you spend every month? After you spend 90 minutes going through your bank statements and credit card statements, how far off do you think you would be on your estimate? Here's a hint to the wise—you are going to be surprised.
B. Determine BEFORE you go out to purchase a home, what is the maximum amount of money you can pay down and still keep a healthy emergency fund.
Some of the financial gurus suggest that if you are salaried with a steady, stable income, having 3 to 6 months living expenses in an emergency fund is fairly safe. If you own your own business or work on commission, having at least 1 whole year of living expenses is considered acceptable. Consult with your certified financial advisors regarding your own specific situation.
C. BE PREPARED.
As Tom King was describing to us earlier in the show, this is an unprecedented real estate market with demand that is bursting at the seams with aspiring homeowners competing against MULTIPLE offers on the same house. Demand is high and at the same time, supply of homes for sale is at historic lows.
The stronger your preapproval letter from the mortgage company, the more likely you are to convince the seller to accept your offer over someone else's. Sellers have lowered their voice and confided in me saying, "Your borrower's offer wasn't the highest offer. It was the surest offer. We wanted to sell our house and not wait around.
Be prepared by pulling together your income and asset documents. Lenders will be asking you for all pages of your last 2 years tax returns, your W2s and latest paystub. They will be asking you for all pages of your last 2 months bank statements. Review your credit by getting your once-a-year free credit report at www.annualcreditreport.com . If there are errors, you can take care of them before applying for you mortgage. The stronger the lender can make your preapproval letter, the better chances you have of being the winner in a bidding war.
D. Put reputable real estate professionals on your team.
May The Force Be With You. With a good real estate team, you can avoid making VERY expensive mistakes. Buying a house or refinancing one is a BIG deal. You can earn yourself BIG returns, but you don't want to make BIG ugly mistakes. Someone said, "Learn from the mistakes of others because you will never live long enough to make them all yourself."
A good, reputable realtor knows the market, knows where to find your needle in a haystack. Your realtor can help negotiate the terms you need. Your realtor knows other professionals who can come to your aid too.
Mortgage officers are key to you getting the right financing. Because you can fix up an ugly house, but its hard to fix up ugly financing. Pick up the free "Get-It-Right-The-First-Time Mortgage Decision Checklist" from me. Email me at Jo@JoGarner.com Find me at www.JoGarner.com or just pick up your phone and call me the old-fashioned way at (901) 482-0354. Make your plan. Let's work your plan. If the deal works for you today, let's do it today.
Closing attorney or title company. These are the pros who make sure you get good title to the house. They make sure you get all the right documents signed and recorded. Once all the checks are cut, the title company makes sure you are in a position to get the keys to your new house.
Real Estate appraisers
Home Insurance Agents
Home Inspectors.
E. Stay focused on what you want to achieve.
There will be plenty of nay-sayers and doubters who will try and discourage you from your pursuits. Don't listen to them. Keep your mind, your eyes and your heart on what you want to accomplish. Did you know that 20TH Century Fox tried to cancel the production of Star Wars right in the middle of filming? Did you know that even the bank demanded their money back before the production of the Star Wars sequel was even completed? George Lucas agreed to pay the banks more for an extension which would destroy Lucas financially if his movie flopped. Talk about stepping out of your comfort zone! George Lucas kept his focus and kept moving toward his goal. Keep YOUR focus. Keep moving toward YOUR goal.
F. Tips For A Smooth Mortgage Process: 12 minute YouTube video. Subscribe to my YOUTUBE channel and let's stay in touch.
https://www.youtube.com/channel/UC9T6g_WUI6RcTX96nRR-CPg
(Jo just to hit quick highlights from this list)
__________________________________________________________
IMPORTANT DO'S AND DON'TS FOR SMOOTHER LOAN PROCESSING
From: Jo Garner, Mortgage Loan Officer NMLS# 757308 (901) 482-0354
PLEASE REVIEW, INITIAL EACH SECTION & SCAN OR FAX BACK TO US AT FAX 901 531-8185 OR EMAIL TO JGARNER@GETEVOLVED.COM
1) ______(initials) It is vitally important that you do not change anything on your asset statements after Jo has reviewed your bank statements. Any decrease in your assets could make or break your loan approval or cause a delay in your closing. ANY LARGE DEPOSIT NOT PAYROLL RELATED NEEDS TO HAVE THE SOURCE DOCUMENTED. (You can get images of the deposit and copies of deposit slips from your bank.)
2) ______(initials) If you are legally married, and buying or refinancing a primary residence, even if your spouse is not on the loan nor on the title, your spouse will be required to sign a few key documents to keep your title clean under the state law. Change in marital status could cause problems on title.
3) ______ (initials) When it comes time to provide bank statements or any asset account, or tax return, it is necessary to provide ALL pages of the statement, even if it is a blank page. On asset account statements, make sure the name of the bank, your name and at least part of the account number appears on any bank documentation you submit to us.
4) _______ (initials) Please do not make any changes to your income or manner of payment from income from your business or employment. When it is time to send tax returns, please send ALL pages including any K-1s if applicable. Even if your income is increasing, under current loan guidelines some methods of income payment are not allowed to be counted as qualifying income so it is important to let your loan officer know of upcoming changes right away to make sure the type payment of income is acceptable for loan qualification purposes. If you own 25% or more of a business, please send all pages of the business tax returns for the past 2 years also. (In some cases underwriting may require a year-to-date Profit and Loss for self-employed borrowers.)
5) ________(initials) If you file your tax returns right before or during the loan process, this can delay your loan process by a month or more due to the time it takes the IRS to fully process and log your numbers into the government required IRS third-party transcript for that tax return that must be included in your loan file. You may consider filing an extension on filing your IRS return in order to avoid this delay. (Underwriting may ask for a year-to-date Profit and Loss for self employed borrowers.)
6) _______ (initials) Do not open any new credit accounts (and especially not a 12-months-same-as-cash account.) Do not add balances to any existing credit accounts. Do not apply for any new credit during the loan process. Do not make any changes on your credit status.
7) _______ (initials) Please check your tax returns and make sure you are not showing any unreimbursed employee expenses. Most employee expenses are deducted from your regular income. (some exceptions). Also, if you have any undisclosed business losses, please notify your loan officer.
8) ________(initials) Make sure that you keep your accounts paid current during the loan process. Even though you are planning to pay off an account at closing, please do not allow this account or any others, including any mortgages, to go 30 days late even if the closing the delayed. (This could cause your credit scores to drop right before closing and jeopardize your loan approval.)
9) _______ (initials) Use funds for closing DIRECTLY from the account where we have verified your funds. If funds come from a different account, it can delay or jeopardize your closing . Also do not move money from the account where funds were verified to another account to access for closing. Funds must come DIRECTLY from the account where funds were verified and not moved to a different account for any reason. Earnest money must come from the account that you will be fully documenting.
10) ________(initials) REMEMBER, AT CLOSING THE FUNDS WILL NEED TO BE IN THE FORM OF A CASHIER'S CHECK AND/OR WIRE PAYABLE TO THE CLOSING AGENT. You will need 2 forms of ID at closing including drivers license. All borrowers and interested parties will need this documentation at closing.
11) _______ (initials) If you are on any of the accounts we are verifying with another person, you will need to get a short letter, dated and signed by the other person identifying the account and stating that you have full access to the funds.
12) _______ (initials) If there will be a full appraisal on the property you are financing, please inspect the subject property for repairs that may be required prior to closing by the appraiser. Some common required repairs are leaky roof, rotted wood, peeling paint, torn flooring, broken tile, non-functional plumbing, electrical or HVAC systems, drainage problems, holes in sheetrock, broken windows, foundational problems, termite damage, hazardous waste on property, etc.
If the property is in a flood zone, flood insurance will be required. Appraisal values are determined by the assigned appraiser. Comparable property sales over the last 6 months to a year on houses like the subject property in the subject property neighborhood are used to determine the official value used by the mortgage company. Government guidelines require the mortgage company to order an appraisal and have the appraiser to be assigned to the property by a third-party, government approved order agency separate from the mortgage company.
The mortgage company must order the appraisal from the approved agency. Appraisals from other mortgage companies and appraisals ordered by anyone else, are not qualified to be used under current loan regulations.
Appraisal fees are not refundable.
13) ________(initials) If you are refinancing your home, please make sure the home has not been listed for sale on the market within the last 6 months. REMEMBER THAT ON A PRIMARY RESIDENCE, THERE IS A 3 DAY RIGHT OF RECISSION BEFORE MONEY IS DISBURSED.
14) _______(initials)Due to the new TRID government lending guidelines, there are mandatory delays set up throughout the process, giving you a chance to review the terms as the process moves forward. If you change anything that triggers a change in the final terms after final disclosures have been sent, this could delay your closing to wait on new documents to be received by you and the mandated delay period completed.
15) ________(initials) Due to a rising number of incidences of hackers/scammers attempting to redirect wired closing funds, please do NOT have any funds wired before verifying the wiring information with your loan officer and the attorney's office. There may be additional steps to take to ensure your money is wired to the correct account.
__________________________________________________________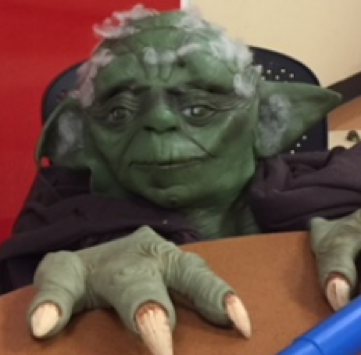 REAL ESTATE TIP OF THE WEEK
(Tom shares a tip for homeowners to consider contacting their lenders to have their home reappraised for the purpose of getting rid of private mortgage insurance if they can prove their loan is at 80% loan-to-value or less):
__________________________________________________________
ANNOUNCEMENTS:
Talk Shoppe offers free networking & education to anyone interested in real estate or in business. Talk Shoppe meets every Wednesday 9A-10A CT at Pinot's Palette 8225 Dexter Rd Cordova, TN. This Wednesday May 9th, Betty Seago, Learn about The Citizens Policy Academy, Betty.Seago@@MemphisTN.GOV
Talk Shoppe events are free thanks to supporters like Taylor Eason, videographer and social media guy Taylor@CreatedFlawless.com
Thank you to Eric Eurich, Kaizen Award-Winning Business Coach with Focal Point Business Coaching www.ericeurich.focalpointcoaching.com
2. Tom wishes everyone a happy Cinco de Mayo ( jo plays 2-3 secs Mariachi music in background while Tom makes his greeting )
3. Thank you to Sonia Balcer of Montrose, California for her stunning performance with our Master of the Wise secret friend.
4. For our weekly Real Estate Mortgage Shoppe podcasts with show notes, subscribe at WWW.JOGARNER.COM
5. Real Estate Mortgage Shoppe reminds you that MAKE YOUR PLAN. LET'S WORK YOUR PLAN. IF THE DEAL WORKS FOR YOU TODAY, DO IT TODAY.
__________________________________________________________
QUOTE CORNER:
QUOTE CORNER: Yoda "Do or do not—there is no try"
Luke Skywalker tells Yoda, "I can't believe it!" Yoda answers, "That is why you fail."
Yoda "Patience you must have, my padawan"
Yoda "Difficult to see, always in motion is the future."
Hans Solo " I've got a bad feeling this"
__________________________________________________________
REJOINDERS:
1. Mary Lou Nowak, Mid-South Home Helpers www.homehelpershomecare.com (901) 414-9696
2. Peggy Lau, Dreamtrips www.ipoa.dreamtrips.com Immerse yourself in a world of our one-of-a-kind travel community. (901) 289-0747
3. Sonia Balcer, Montrose, California Rocket scientist and Star Wars enthusiast
Transitional Music:
Theme From Star Wars Soundtrack; The Cantina Band from Star Wars; Theme from "Star Wars: The Last Jedi"; "Memphis" by Johnny Rivers for the Look Back Memphis Trivia Contest
__________________________________________________________
ABOUT SPECIAL GUEST: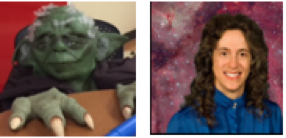 "THE WISE MASTER MURFKIN" with Sonia Balcer, Montrose California
Master Murfkin is an occasional guest known to many by a different name. Ancient yet young at heart, he gladly travels across the galaxy to reach the studio and visit with Jo Garner. At other times he imparts wisdom to several padawans learning the art of instrumentation on rocket engines that will power the next generation of space exploration.
Sonia Balcer is a rocket scientist and Star Wars enthusiast
__________________________________________________________
ABOUT TOM KING, APPRAISER WITH BILL KING COMPANY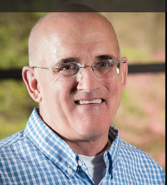 (901) 487-6989
Tom is a well- respected and sought after appraiser in Memphis, Tennessee. He is a second generation appraiser with 40 years experience. He has been elected to the Memphis Area Association of Realtors Board of Directors three times.
__________________________________________________________
ABOUT JO GARNER-MORTGAGE LOAN OFFICER: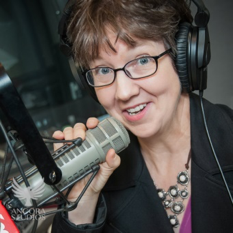 WHAT DO YOU WANT TO ACCOMPLISH WITH YOUR MORTGAGE?
www.JoGarner.com (901) 482 0354 jo@jogarner.com twitter @jogarner
Jo describes her job description: "As a mortgage loan officer, my job is to give my client the benefits they want from their financing terms– listening to my client and determine what's of the most value to THEM– What is their comfort level on a house payment, how much are they comfortable paying down, what type of financing do they need to get the house they want to buy or refinance. Different clients have different priorities in life—some are buying their first home with very little down payment funds. Some are recovering from medical challenges, divorces or preparing to send children to college and some are embarking on a long term goal of buying properties to build rental income. Whatever their personal priorities are, my job is to put together a mortgage with comfortable terms that will help them achieve their goals."
Jo Garner is a mortgage officer with extensive knowledge in tailoring mortgages to her customers who are refinancing or purchasing homes all over the country. She offers conventional, FHA, VA or other loan programs for refinancing and purchases.
Jo can help you look at rent vs buy, when it makes sense to refinance, how to get the best deal on your home purchase financing.
Jo Garner has been in the real estate/financing business for over 20 years. She got her start in Portland, Maine where she first began her real estate career. She received her real estate education from the University of Southern Maine and was personally mentored in San Diego, California by Robert G. Allen, author of Nothing Down, Creating Wealth and The Challenge.
On moving back to West Tennessee in 1987, she went into business buying and selling discounted owner-financed notes secured on real estate. In 1990 Jo went to work for a residential mortgage company and has been a mortgage loan officer for over 20 years. Her goal is to offer excellent, affordable service to her customers, tailoring the loan programs to the specific needs of her clients.
In addition to her work in the mortgage field, Jo Garner is the primary sponsor and founder of Talk Shoppe in Memphis. www.TalkShoppe.com Jo is host of Real Estate Mortgage Shoppe and currently publishes on her blog www.JoGarner.com