Today we are opening our phone lines to hear from YOU. We are recounting reasons to be thankful for owning your home. I will be telling some stories of clients who used to real estate to make their lives better. Tom King will be talking about the value of homes and how he sees people prospering who own real estate.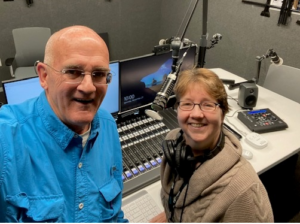 What do YOU want to accomplish with YOUR mortgage? Make your plan. Let's work your plan. If the deal works for you today, let's do it today. Subscribe on www.JoGarner.com to get Real Estate Mortgage Shoppe podcasts with show notes and pictures in your inbox weekly. Call and let's explore financing possibilities
OPENING OUR SHOW WITH A GRATEFUL HEART FOR OUR LISTENERS
Good morning, Memphis! Welcome to our internet listeners and podcast listeners across the 50 states! You're on Real Estate Mortgage Shoppe. I'm your host, Jo Garner, Mortgage Loan Officer. You can connect with me at www.JoGarner.com.. Our general topic is Recounting Reasons To Be Thankful for Owning Your Home. Subscribe to get our weekly blogposts with podcasts at www.JoGarner.com. Call us while we are live today November 27, 2021 at 901 535 9732
INTRODUCING TOM KING OF BILL KING COMPANY
(Jo) Tom King, it is great having you back in the studio. You have been zipping around doing so many appraisals it's hard to catch up with you. Take a moment to tell our new listeners a little bit about yourself and the types of appraisals you do for your clients. (Tom King introduces himself and talks about the types of appraisals he does, like real estate purchase, refinance and estate appraisals. Divorce settlement and cash home purchases)
(Jo) PUTTING DOWN ROOTS AND GROWING A LEGACY FOR YOUR CHILDREN
(Jo) This Thanksgiving weekend thousands of people are spending some precious time with their loved ones. It's on the road traveling that gives me time to reflect on the things that make me most grateful. As I reflect on good times with loved ones, I want to thank my parents and grandparents again for making an investment to purchase their homes and making a commitment to their communities.
One of the advantages of owning a home is that it encourages you to build some roots in the community where you live and where your children go to school. When you invest in your community, the community tends to give back to you too. Long-standing relationships and service to an area can offer opportunities later for school graduates getting good jobs, family support during hard times and a chance to truly make a lasting, positive difference in the world where you live.
Another advantage to owning a home and getting the mortgage paid off, is that you have something of great value to leave as part of your legacy to those you leave behind. Having a home that is paid for can offer a leg-up for younger family members to have a head start getting ahead. They can live in the home or sell it and use the funds to buy in a neighborhood where they want to build their life.
BE THANKFUL FOR THESE BENEFITS OF HOMEOWNERSHIP
As a mortgage loan officer the stories I hear are endless of how people and families have been able to successfully overcome hardships because their house note was much lower than what they would pay in rent. They locked in on a 30-year fixed rate loan and now they know the principle and interest payment on their mortgage will never go up for as long as they have the loan.
Real estate has been known in past history to be a terrific hedge against inflation. The Federal Reserve keeps talking about going up over the next year on their rate, which indirectly pulls mortgage rates with it over time. (Mortgage rates are not tied to the Federal Reserve Rate) Lawrence Yun of the National Association of Realtors says that he foresees values continuing to go up although at slower pace than the past year.
Having a property that goes up in value during inflationary times and having a principal and interest payment that is fixed and doesn't go up during inflationary periods, serves as a buffer between you and the rising costs of other commodities in the marketplace.
Here are six benefits you can enjoy when you own real estate:
Appreciation. 2. Tax Benefits 3. Building Wealth as they pay down the mortgage 4. Acts like a savings account 5.Stable monthly payment 6. Roots.
Tom, you are out doing appraisals everyday for people buying and selling homes, people settling estates for deceased loved ones and giving valuable information to real estate investors paying cash to buy investment property. What benefits do you see for your appraisal clients to be thankful about owning their real estate property?
(Tom launching his topics until 9:15 am break )
You're on Real Estate Mortgage Shoppe. I'm your host, Jo Garner, Mortgage Loan Officer. What do YOU want to accomplish with your mortgage? Make your plan. Let's work your plan if the deal works for you today, let's do it today. When we come back Tom King of Bill King Company will be sharing more from the appraisal desk.
2nd segment after 9:15 break: Our Look Back Memphis Trivia Contest is sponsored by John and Jennifer Lawhon of Lawhon Landscape (901) 754-7474 the Lawhon's can help you plan your landscaping if you have a BIG, BIG project or a smaller project . The Lawhons are giving away a $25 gift card to the first person with the correct trivia answer. If you know the answer to our trivia question, call us at 901 535-9732.

Piggly Wiggly
Who am I?
Question: What is the name of the first self-service grocery story in the country?

Hint: This self-service grocery story was the first one to provide
Checkout stands and the first to mark every item in the story
Hint: This store was also the first to provide shopping cars
Hint: The first store went into operation in Memphis, TN in 1916 at 79 Jefferson Ave.
Hint: The founder of this first self-service grocery story also built a big pink building where a museum and planetarium is located today.
More info: Piggly Wiggly was the first true self-service grocery store.[3] It was founded on September 6, 1916[4] (although it did not open until five days later due to delays in construction),[5] at 79 Jefferson Avenue in Memphis, Tennessee, by Clarence Saunders.[2] A replica of the original store has been constructed in the Memphis Pink Palace Museum and Planetarium, a mansion that Saunders built as his private residence, which was later sold to the city.
At the time of its founding, grocery stores did not allow their customers to gather their own goods. Instead, a customer would give a list of items to a clerk, who would then go through the store, gathering them. This created a greater cost, and therefore higher prices. Piggly Wiggly introduced the innovation of allowing customers to go through the store, gathering their own goods, thus cutting costs and lowering prices.[2] Losses due to easier shoplifting were more than offset by profits from increased impulse purchasing. Others were initially experimenting with this format as well, which initially came to be known as a "groceteria", reminding people of cafeterias, another relatively new, self-service idea.[6]
Piggly Wiggly Corporation secured the self-service format and issued franchises to hundreds of grocery retailers for the operation of its stores. The concept of the "self-serving store" was patented[7] by Saunders in 1917. Customers at Piggly Wiggly entered the store through a turnstile and walked through four aisles to view the store's 605 items sold in packages and organized into departments. The customers selected merchandise as they continued through the maze to the cashier. Instantly, packaging and brand recognition became important to companies and consumers.[5]
___________________________________________________________
___________________________________________________________
TOPICS COVERED BY
TOM KING OF BILL KING APPRAISAL SERVICE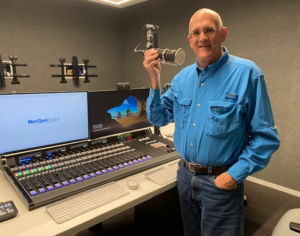 Share some stories of families in estate situations that were thankful for the real estate their family member left to them
Share some stories of other clients of yours who have been thankful for owning their homes.
What are some things you can do to bring the most value to your home with the least amount of investment?
What is the best method of contesting a low appraisal?
Values have gone up on real estate. Now you can get rid of private mortgage insurance faster and you can combine your variable rate home equity lines and credit card debt into a new first mortgage with a stable fixed rate program.
What are some reasons that make YOU thankful to own your home?
___________________________________________________________
TOPICS COVERED BY JO GARNER, MORTGAGE LOAN OFFICER: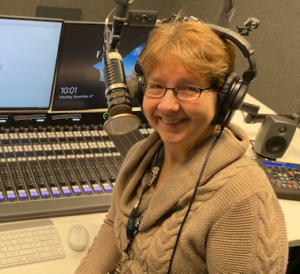 TOPICS COVERED BY JO GARNER, MORTGAGE LOAN OFFICER
What are some reasons you are thankful to own your home?
My home is my castle—the place where I can go to rest and recharge and hang out with family and friends.

I am thankful that I can design my house they way I want it to include a place to enjoy my hobbies and other activities that require design and equipment.

It feels nice to know that the house is building wealth for me even as I sleep by going up and value.
What are some of the reasons your customers are glad they bought their homes?
Use Real Estate to Work Smarter, Not Harder—Raymond Ridley's Story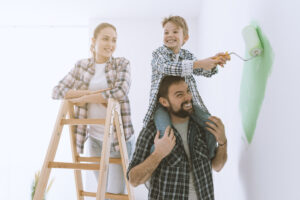 Raymond Ridley, a licensed real estate broker and full-time investor, has successfully owned, rehabbed, and sold over 500 homes and apartment units. Raymond started out as a hard-working, money-making realtor, but having to shovel half of his earnings over to Uncle Sam for taxes wasn't his cup of tea.
Working harder was not the answer. He had to figure out how to work smarter.
Raymond told a bunch of fellow realtors and investors, "I have probably made more money in real estate than anyone in this room, and I have probably lost more money in real estate than anyone in this room. When someone earns an hourly wage, he has to be on the job every day to earn his pay. When he builds wealth by buying real estate, the tenants pay him rents—even when he is on vacation."
Raymond presented six reasons to enjoy investing in real estate:
Cash flow on a rental property is equal to the monthly income minus the mortgage payment including taxes and insurance. (So: Income – PITI = Cash Flow).
If you plan to keep the rental house a long time, the 30-year fixed-rate mortgage is a great tool. With a 30-year mortgage, you enjoy a principal and interest payment that stays the same for the life of the loan. This means that every rent increase affords you a pay raise. While the rent goes up, your payments stay the same, which gives you a bigger and better margin.
Appreciation is the rate that the house value increases every year. Raymond pointed out that there is a direct correlation between positive cash flow and appreciation. Cash flow is usually less per month in areas with higher appreciation rates. For example, real estate investors who buy homes in areas that are going up in value faster compared to other areas usually pay a higher price with a smaller profit each month on rent income.
Investors can usually pay less for homes in areas that are not appreciating in value. Rents tend to increase at a faster pace than home prices, which typically brings increased positive monthly cash flow to the investor.
Real estate can provide a wonderful tax shelter enabling an investor to make a six-figure income and pay zero taxes*. Raymond confessed that sheltering almost all of his income was where he learned to work smarter and not harder.
To shelter $50,000 per year in income, an investor would need approximately $1,000,000 in real estate. Raymond prefers having ten houses valued at about $100,000 over 30 houses valued at $30,000. With ten houses, he has only ten tenants and ten potential dramas, which sounds a lot better than 30 tenants with a potential 30 problems.
Thanks to amortization, with each mortgage payment the principal balance is paid down at a faster pace. The investor builds equity on the house as the mortgage is paid off. Later, the investor may choose to borrow against this equity to purchase another property.
The fifth advantage of owning real estate is leverage. Real estate is one of the few investments that allows the investor to borrow almost the entire value of the investment without a large lump sum of cash.
Last but not least: investing in real estate opens opportunity for family relationship bonding while working together in the investment business.
B. Byon's story…Buy a house. Start building personal wealth.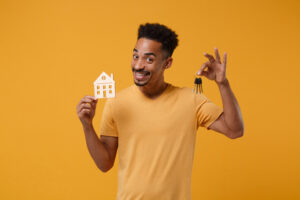 Byron's lease was about to expire on the apartment, and his neighbors had already told him to get ready for a hefty rent increase.
"Not this time," Byron vowed. He got his real estate team of professionals together to check out homes on the market and to get preapproved for the mortgage to give him the terms he wanted.
Bryon had some credit issues, but he set to work paying down some balances on his credit cards to show that he was using less than 30% of his credit limits on the credit cards. Bryon applied for some down payment assistance.
Getting his mortgage approved was not the only stone blocking his way to owning his own place. Other people were making offers to purchase the home he wanted. For Byron it was a game of persistence.
His realtor worked with him, and we put together some winning strategies so his home purchase offer would finally be accepted by a seller. Byron was on his way to owning his own home and building his own wealth and not his landlord's.
Betty Bercoff
"My husband took care of the finances. When he suddenly died, it was up to me to survive on my own."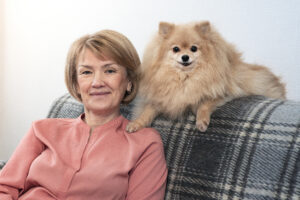 Life was good for Betty Bercoff and her husband. They trekked through their routine of going to work, coming home to share about their day over dinner. They enjoyed time with their friends and neighbors who would come to visit. The Bercoffs had downsized to a smaller home with less to clean and repair, and a little low maintenance landscaping to eliminate the back-breaking yard work of their previous years.
Betty's husband took care of the finances, and Betty took care of the cleaning, cooking, and making their house a home.
When Betty's husband suddenly passed away, she was plunged into a world utterly foreign to her. She still worked her job. She got help from friends … and she began taking stock of her financial situation. Her husband had left her with a small life insurance policy that did not pay off the mortgage, but it did give her time to make a budget and rearrange her spending habits.
Just as it looked like smoother roads were ahead, the Great Recession hit … and she lost her job. Even after finding a part-time job, the income was small. Her heart ached for her husband to be there to help her. She felt like a failure when she had to declare bankruptcy, but at least she was able to save her house.
Betty Bercoff was not a quitter. She knew she was a survivor. She got a second job and, over time, rebuilt her credit. She and her little dog Barkley were living sparsely but making it. Then the heating system went out in her house. The repairman told her it would cost her about $8,000 to replace it, requiring a home improvement loan that would crush her budget. That is when she called me to see if she could do a cash-out refinance to pay for the heat to be fixed.
"It takes less than 30 days to close a cash-out refinance," I told her.
Unfortunately, it was already winter and too cold to wait that long. Betty took the home improvement loan with the whopping big payment. Meanwhile, she and I worked together to get approval for her cash-out refinance with the home improvement loan added to the refinance loan.
Because of the amount she had already paid down on the existing mortgage and the lower interest rate she got on the refinance, her new payment with the two loans together was LESS than what she had been paying before. Betty not only survived this setback, but she also TRIUMPHED.
CALLER: LAMA RUSSELL, LONG-TIME, SUCCESSFUL REAL ESTATE INVESTOR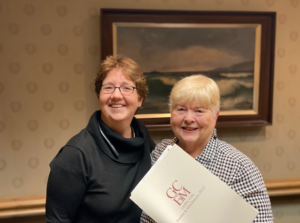 Lama Russell, former realtor and current long-time real estate investor calls to share reasons why she loves owning real estate
(Jo) Thank you, Lama Russell, for believing in me when I first landed in Memphis over 30 years ago. I was young with very little income and funds for buying a home. You believed in me when it seemed like others just thought I was a little crazy. Your passion for buying homes, fixing them up caught up with my desire to invest in real estate. The thing that impressed me about you, Lama Russell, is that you always did so much extra when you renovated a rental home. You wanted to provide an affordable place for a tenant to live where they could feel like their home was a palace. You invested to make someone else's life better—not just for the money. Thank you!
Lama Russell shared that real estate, when bought right and cared for, can provide a good living and lots of freedom to the investor. If your real estate is paying you every month, you don't have to work a nine to five job. You can travel you can enjoy live more.
She shared that she enjoyed the thrill of getting to go into a house that needed a lot of work and convert it into a beautiful place to live.
REAL ESTATE TIP OF THE WEEK (Tom King has about 1 to 1.5 minutes to share a real estate related money-saving or time-saving tip):
If you have a conventional mortgage and you are paying monthly private mortgage insurance, check to see if your current home value ratio to your mortgage owed balance is less than 78%. If so, you can contact your mortgage company and ask if you can have the private mortgage insurance removed. (pmi only benefits the lender and not the borrower, so the less you pay, the better off you are)
ANNOUNCEMENTS: Talk Shoppe offers free networking & education to anyone interested in real estate or in business or in health and wellness. Talk Shoppe meets every Wednesday 9A-10A CT at Concorde Career College 5100 Poplar Ave 1st floor Memphis, TN (Clark Tower). You can also join the even on zoom. Go to www.TalkShoppe.com and click the Events tab for the link to get into the event online. This Wednesday December 1st 2021, Join us Old Bag Sale Fundraiser for The Neighborhood Christian Center Lance Walker, Auctioneer Selling Property by Auction
Walker Auction 901-322-2139 donate Items of $25 or more in value to be auctioned for the Neighborhood Chrisian Center kids. Call Lynn McDonald at 901` 849-7101
Thank you to Tim Gilliland of BackupRX.com for supporting Talk Shoppe's service to our business community. When you computer crashes like mine did, you can breath a sigh of relief knowing that, at the click of a button, your data can be downloaded into you device. Contact Tim Gilliland of Backuprx.com to set up your safety backups for your computers.
Jack's Challenge: Take time to spend at coffee or lunch with someone you know who is alone this holiday or suffering from loss.
4. Subscribe at www.JoGarner.com and you can get our weekly blog posts with podcasts conveniently in your inbox.
5. Real Estate Mortgage Shoppe reminds you to MAKE YOUR PLAN. LET'S WORK YOUR PLAN. IF THE DEAL WORKS FOR YOU TODAY, DO IT TODAY.
SPECIAL NOTE: REAL ESTATE MORTGAGE SHOPPE RECOMMENDS THAT YOU CONSULT WITH A FINANCIAL, LEGAL OR OTHER CERTIFIED, LICENSED PROFESSIONAL BEFORE ACTING OR INVESTING ON ANYTHING YOU HEAR OR SEE FROM THE CONTENT ON THIS SHOW OR BLOG POSTS. THE INFORMATION WE SHARE ON REAL ESTATE MORTGAGE SHOPPE IS GENERAL IN NATURE MEANT FOR GENERAL EDUCATIONAL PURPOSES ONLY. ALL EXAMPLES GIVEN FOR ILLUSTRATION PURPOSES ON REAL ESTATE MORTGAGE SHOPPE AND ARE BASED ON TRUE STORIES BUT WE USE FICTIONAL CHARACTERS AND DO NOT DIRECTLY REFLECT REAL PEOPLE OR EXACT DETAILS IN ANY OF THE SITUATIONS.
QUOTE CORNER:
The quote of the week Erma Bombeck: "Thanksgiving dinners take 18 hours to prepare. They are consumed in 12 minutes. Halftimes are 12 minutes. This is no coincidence."
Anonymous: "It's not the minutes spent at the table that put on weight, it's the seconds."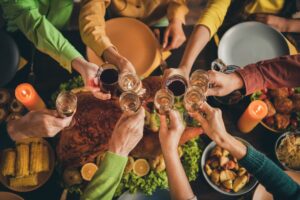 ____________________________________________________________________________________
REJOINDERS:
Leah Anne Morse for CARTRIDGE WORLD OF COLLIERVILLE

Dan Sater of Long Island, NY

Don Hutson, Memphis Tn
Transitional Music: "Thankful" by Josh Groban; "It's a Wonderful World" by Louis Armstrong; "Home" by Roger Miller; "Memphis" for the Look back Memphis Trivia Contest
________________________________________________________________________
PICK UP YOUR COPY OF "CHOOSING THE BEST MORTGAGE-THE QUICKEST WAY TO THE LIFE YOU WANT" by: JO GARNER
An essential guide for real estate professionals and their customers.
Now on Amazon and Barnes and Noble
Example nugget on buying homes for nothing down featured on this show. (Jo Rook of www.JoRook.com interviewing Jo Garner)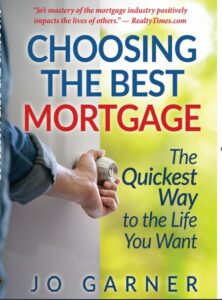 ABOUT TOM KING, REAL ESTATE APPRAISER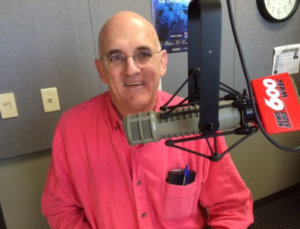 Tom is a well- respected and sought after appraiser in Memphis, Tennessee.  He is a second generation appraiser with 40 years of experience.  He has been elected to the Memphis Area Association of Realtors Board of Directors three times.  
Tom is a certified residential appraiser in Tennessee.  He have appraised over 20,000 homes in his career.  A graduate from the University of Tennessee with a degree in real estate, Tom is also a Certified Relocation Professional (CRP).  Tom also has vast experience in dealing appraising real estate for pre-listing sales, cash buyers, divorce settlements, estate settlements. (901) 487-6989
ABOUT JO GARNER-MORTGAGE LOAN OFFICER: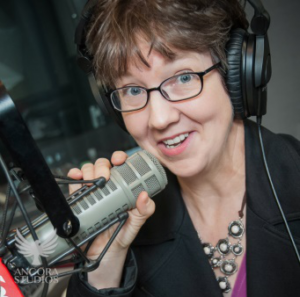 WHAT DO YOU WANT TO ACCOMPLISH WITH YOUR MORTGAGE?
www.JoGarner.com (901) 482 0354 jo@jogarner.com twitter @jogarner NMLS# 757308 (currently working with Sierra Pacific Mortgage, Inc Cordova, TN NMLS # 1788 An Equal Housing Lender)
"Whatever YOUR personal priorities are, my job is to help you get the mortgage terms that will give you bragging rights when you talk about it and help you score on hitting your goals ."
As a mortgage loan officer, my job is to help you get to the benefits you want from your financing terms. What is most important to you? I can help you find the financing terms that will help you get to what you want. What is your comfort level on a house payment? How much are you comfortable paying down,? What type of financing do you need to get the house you want to buy or refinance?
Different clients have different priorities in life—some are buying their first home with very little down payment funds. Some are recovering from medical challenges, divorces or preparing to send children to college and some are embarking on a long term goal of buying properties to build rental income."
Jo Garner is a mortgage officer with extensive knowledge in tailoring mortgages to her customers who are refinancing or purchasing homes all over the country. She offers conventional, FHA, VA or other loan programs for refinancing and purchases.
Jo can help you look at rent vs buy, when it makes sense to refinance, how to get the best deal on your home purchase financing.
Jo Garner has been in the real estate/financing business for over 25 years.  She got her start in Portland, Maine where she first began her real estate career. She received her real estate education from the University of Southern Maine  and was personally mentored in San Diego, California  by Robert G. Allen, author of Nothing Down, Creating Wealth and The Challenge.
On moving back to West Tennessee in 1987, she went into business buying and selling discounted owner-financed notes secured on real estate.  In 1990 Jo went to work for a residential mortgage company and has been a mortgage loan officer for over 25 years.  Her goal is to offer excellent, affordable service to her customers, tailoring the loan programs to the specific needs of her clients. 
In addition to her work in the mortgage field, Jo Garner  is the primary sponsor and founder of Talk Shoppe in Memphis. www.TalkShoppe.com Jo Garner also host the radio show Real Estate Mortgage Shoppe airing on News Radio AM 600 WREC and iHeart Radio with podcasts and show notes published on www.JoGarner.com
MARKETING NOTES (if needed):