Good morning, Memphis! Welcome to our internet listeners and podcast listeners across the 50 states! You're on Real Estate Mortgage Shoppe. I'm your host, Jo Garner, Mortgage Loan Officer. You can connect with me at www.JoGarner.com. Our general topic is ARE YOU FIRMING UP YOUR FOUNDATION TO SAY SAFE AND DRY DURING THE CHANGING ECONOMIC WEATHER.
To listen to the audio of today's show click below!
Thank you to Cardinal Financial for sponsoring this episode of Real Estate Mortgage Shoppe. Cardinal Financial—Mortgages the Right Way. Subscribe to get our weekly blogposts with podcasts at www.JoGarner.com. Call us while we are live today July 30th, 2022 at 901 535 9732.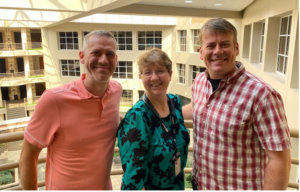 INTRODUCING CLINT COOPER OF REDEEMERS GROUP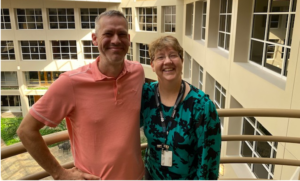 Back in the studio again is Clint Cooper, owner of Redeemers Group, an A+ BBB rated company specializing in foundation repair, crawl spaces, basement, mold prevention and more. You have seen Clint Cooper with Redeemers Group on television and you have heard him on the radio. Clint, take a moment to introduce yourself and tell our listeners a little bit about yourself and what Redeemers Group does for your clients. (Clint has a minute or minute and a half to introduce himself and talk about the services Redeemers Group does for their customers )
NO POWER, NO PLUMBING BUT PREPARED AND PLEASANTLY COMFORTABLE IN THE STORM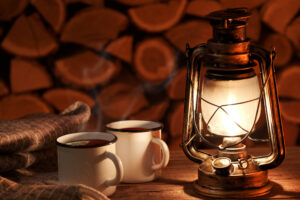 At the gas pump and in the stores everyone was talking excitedly about the Category 4 hurricane Gloria bearing down on us –just a few hours away. I was alone and had just moved to this coastal town in Northern New England. No one had ever instructed me what to do in a hurricane, but the anchor man on television warned against storm surges on the coast. A quick prayer and a phone call and a friend who lived two hours inland had invited me to shelter with her in the storm.
On arriving at her home in the country she set me to work setting up battery-powered lights, filling up the bathtub with water, and organizing pre-made sandwiches and other snacks in coolers. Suddenly a gust of wind hit the house and cracked off a tree branch. I jumped and probably had a look of terror on my face. My friend put her hands on her hips, took a deep breath, and then laughed as she saw shock and a little bit of terror on my face. "We'll be fine," she said in her authentic Maine accent. "We're preparyad. The roof's good, the house is strong and we have food and watah and some battery powah. Just hunker down 'til it's ovah."
There were only a couple of scary moments when we were trying to pull some fallen tree branches out of her driveway during the eye of Hurricane Gloria. An unexpected wind gust was so strong it picked me up off my feet and blew me back a yard or two. But, the rest of the time we enjoyed watching the storm from the safety of her house. We had plenty of lights from her battery powered lamps. We ate sandwiches and other goodies she had prepared. I felt good about my choice in coming to her home. She had prepared for the worst and had prayed for the best. The storm was downgraded to a tropical storm as it blew into Maine. My friend may have lost some trees but gained me as a loyal forever friend.
I was in my early twenties back then and decided that I wanted to be like my friend who always prepared for the worst and prayed for the best. It's a good feeling to know that you ready and have what you need to protect yourself and those you love no matter what weather hits your neighborhood.
FIRMING UP YOUR FINANCIAL FOUNDATION WHETHER THE ECONOMIC WEATHER IS FAIR OR FOUL
Like news anchors warning us about Hurricane Gloria in 1985, you are seeing a few headlines with warnings about economic storms forming just beyond us. Everyone has their opinion. Other reputable economists have a much tamer interpretation for what is happening in the real estate market.
Later in the show I want to share with you some stories of some mortgage clients of mine who have found strategies to overcome these obstacles and secure their financial homestead with a house, a fixed-rate mortgage and peace of mind that the mortgage they pay each month is contributing gradually to owning the home free and clear. I want to share with you ways I have seen clients and their realtors widen the net of homes available to buy with specialized mortgage products. Stay tuned to see how some of my clients created their own inventory and insulated themselves from rising mortgage rates.
Here's some good news: People around the country are moving to the SOUTH. They work remotely and can live anywhere they wish. Cost of construction is less in the South. Real Estate is affordable. Quality of life is good too. Memphis, TN has a host of other pluses working to attract homebuyers. (picture from Norada Real Estate Investmentss-Marco Santarelli)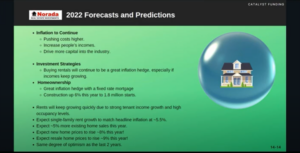 On Real Estate Mortgage Shoppe we are talking about making sure you have a good foundation financially but keeping a strong foundation for your house is important too—especially with the drastic heat wave and now rain we have seen in the Mid-South. Clint Cooper of Redeemers Group is all about your foundation, basement and crawl spaces. Clint Cooper, what can you tell us about keeping a strong foundation for our homes. (Clint starts launching into his topics until 9:15 break—to continue after break. )
.
You're on Real Estate Mortgage Shoppe. I'm your host, Jo Garner, Mortgage Loan Originator. What do YOU want to accomplish with your mortgage? Make your plan. Let's work your plan if the deal works for you today, let's do it today. Connect with me at www.JoGarner.com When we come back Clint Cooper of Redeemers Group will be continuing with some crucial things we need to know to make sure are homes are standing on a strong foundation. Business consultant, Tim Flesner, will be joining us also when we come back. .
TALK SHOPPE BUSINESS TIP FOR REAL ESTATE PROS
It's time to talk shop with Talk Shoppe's Business Tip For Real Estate Professionals. Talk Shoppe is a marketing company offering free education and networking to anyone interested in real estate or in business. Talk Shoppe is made possible by the financial support of its sponsors. For more about Talk Shoppe, go to www.TalkShoppe.com (shoppe) For our Talk Shoppe Business Tip today we our Talk Shoppe business coach, Tim Flesner. Tim, you are great with helping sales people identify personality types and how to best work with people. You also host a mastermind group to help business people leverage ideas and resources from other business people. Business coach, Tim Flesner, what is our Talk Shoppe Business Tip for Real Estate Professionals today? (Tim Flesner has about 1.5 minutes to share some tips )
Coach Tim Flesner, how do we contact you? (901) 213-7830 www.Equip4Success.biz
Tim Flesner, Business Consultant (901) 213-7830
Master Mind Groups, Business Coaching Leadership Assessment
Tim's Tip:
Be intentional

Look at marketing budget and invest in referral marketing rather than advertising. This could be through networking groups like chambers, referral marketing groups (TalkShoppe, BNI, Toastmasters, Meetup, Rotary International)

Invest in your greatest assets, people!!!! This can include your team but definitely in yourself.
By focusing on mindset and being intentional about where you put your focus, you will be able to stand through any storm.
901-213-7830.
TOPICS COVERED BY CLINT COOPER OF REDEEMERS GROUP

What causes foundation problems on a home?
How can we detect foundation problems with our home?
How does drastic weather changes affect a home's foundation
What types of work do you do to correct foundation problems?
What sets your company apart from some of the others?
TOPICS COVERED BY JO GARNER, MORTGAGE LOAN OFFICER: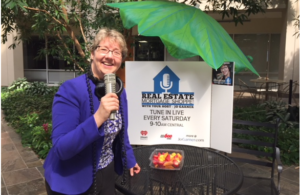 Ways I See My Mortgage Customers Firming Up Their Financial Foundations
Ways to Multiply the Number of Homes Available to Buy—Allowing You to Modify
Keleen Kellsey finds a "needle in the haystack" as a first-time homebuyer with the FHA 203K Renovation and Repair loan"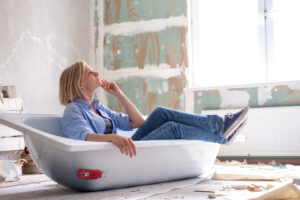 Keleen Kellsey sighed with resignation when she thought about the thousands of dollars she had wasted paying rent for an apartment over the last few years of her young life. Some of her friends had ditched the apartment scene and bought their own homes. They still had some money to go on vacation and to meet at places in town to eat and have fun. In just a couple of years her friends showed her how much value they had gained since they day they bought their home. The idea of buying a home with a fixed mortgage rate to eliminate the annual rent hikes set a fire inside Keleen to buy her own house.
Next Step: Find a house and get it under contract. Keleen was stuck at part one—Finding a house she liked in the neighborhood where she wanted to live. Every house she looked at was missing something she needed to make it home sweet home for her.
There was a house she had walked past several times that was not for sale and looked like it had lived through better days. When she inquired to see if the seller would sell it, the seller agreed to sell it to Kileen as long she did not require them to complete any repairs.
"No wonder the seller doesn't want to do repairs, " Keleen thought. "The whole house needed to be repaired and renovated!" Keleen and her father went back through the old house with a construction contractor friend and got the mile-long list of repairs needed. Then Keleen gave the contractor her list of musings and measurements on what she visualized the house should look like.
The bank said no to the loan because of the home's condition. The banks she talked with told her that if there were structural, security or sanitation repairs noted on the appraisal that needed to be done, she would have to complete those before the bank would give her the money to close on her home.
"That will never work,"exclaimed Keleen! "I have to have the money to buy the house and do the repairs before I can complete the repairs."
Finally, Keleen connected with a mortgage loan officer she had heard on the radio. Keleen shared her plans for the old home with the loan officer and got preapproved for a special FHA 203K Renovation and Repair loan. This loan would allow Keleen to borrow the money to buy the house AND finance the repairs all in one loan. She could buy the home and the money for repairs would be paid out from an escrow account to the licensed and approved contractor as the work was completed.
Not only did Keleen Kellsey get the house with a perfect design for her, but she was able to personalize the improvements to make it her own. The required money down was small and the payment affordable. The icing on top was that the house appraised for a value significantly higher than she thought when she agreed to the deal.
Strategies to Overcome Rising Mortgage Rates and Create Your Own Inventory
BUILD IT LIKE YOU WANT IT IN THE COUNTRY-THE KELTNER'S STORY
Kevin and Kelly Keltner had been planning for years to move out of the city and out to the country. Kevin's employer started letting him work remotely from home instead of coming into the office. Kelly just wanted to smell fresh air and grow vegetables in her garden. They had heard that if you don't pursue your goals, they are just wishes. It was time to think outside the box and step outside their comfort zone. How could they afford to live in the country?
The answer : They decided to build the home they wanted in the country. Kevin's mother told Kevin and Kelly that it would be less expensive to live with them than covering the expense of living alone. She agreed to sell her home and use the money to pay for the land for Kevin and Kelly out in the country . The house plan now included a separate living area in the house to give her privacy.
As their mortgage originator, we explored the one-time closing program. This program would allow the Keltner's to close one time with one set of closing costs. They could lock the fixed mortgage rate and sleep peacefully at night while their home was being built. No worries about the rates getting higher and no worry about having to re -qualify for the mortgage right before the house was built. The house would have to be built in a year or less, but this did not appear to be a problem on the house they wanted to build.
Buy vs Rent and lock in a fixed rate mortgage
Buy rental properties and hold them for income. Values tend to go up over time and so does the rent income.
Cash out refinancing to consolidate variable rate debt into one low fixed rate mortgage
STABLE SALARY, SOCKED IN SAVINGS AND THE SUDDEN STORM THAT TOOK THAT AWAY-CALEB AND CONNIE CARMICHAEL'S STORY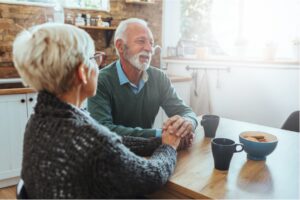 Back around 2009, a former client of mine called me very distraught. He had been in a very high managerial position at a big company for over 20 years, and was someone we would consider in the lending industry to be very stable and socked in financially. But no one is totally bullet-proof. What he said next stunned me.
He matter-of-factly blurted out, " Jo, I lost my job. My family and I have been living off savings for several months. My spouse was diagnosed with a life threatening illness the day after I lost our health insurance. If we don't find a solution quickly, we are going to lose our house and everything we have built together." As he shared his story, it felt like a wall of cold water crashed over me. At first, I didn't know what to say. A few minutes later he and I were going through the steps he needed to take to try to keep from losing his home. Even if you aren't the one going through a crisis, it feels good to know how to help another person who is suffering.
I have seen people like the Carmichaels in today's market who have a large amount of variable rate debts like a home equity line of credit and credit cards who want to consolidate those debts into one fixed-rate mortgage. When the Federal Reserve moves their rates up, it raises the costs people pay for variable rate debt. Some people are paying over 15 % interest on their credit cards. For someone with a lot of variable rate debt, they can find themselves on shaky ground in a rising Federal Reserve rate market.
Someone said that "when you are going through a hard time, don't stop, keep going. This too shall pass." Even though it was a grueling time for this family, my former client and his spouse pulled together, took assessment of their situation, accepted help from others and employed some resources available to them. They are back on their feet. I personally think that people who have come successfully through that kind of adversity should write a book to help others.
REAL ESTATE TIP OF THE WEEK ( Tim Flesner, Business Consultant with Equip4Success.biz offers a tip:
I believe the future is going to be great…although we are in these times of economic uncertainty, there are things that can be done to prepare yourself, your teams, your business and/or organizations.
Here are a few specific techniques to help as you map out the next few months.
Mindset

Stay positive, calm and in control of your thoughts. This is critical. It is never good to make decisions while in wrong frame of mind.

Be sure to surround yourself with like-minded people and place yourself in an environment conducive to growth. 'The most important investment you can make is in yourself'.
Clint Cooper of Redeemers Group offers a tip : Delay gratification to save for the more valuable things in life. Take one less vacation a year and put the money away for investing in a home or another investment that brings growing value
ANNOUNCEMENTS:
Talk Shoppe offers free networking & education to anyone interested in real estate or in business or in health and wellness. Talk Shoppe meets every Wednesday 9A-10A CT at Concorde Career College 5100 Poplar Ave 1st floor Memphis, TN (Clark Tower). You can also join the even on zoom. Go to www.TalkShoppe.com and click the Events tab for the link to get into the event online. This Wednesday August 3, 2022 9A CT Betty Seago, Neighborhood Watch Coordinator, Cordova Policy Station
"Staying Safe In These Turbulent Times!"
Betty.Seago@MemphisTN.gov
Talk Shoppe thanks Kim Halyak of the Cooper Young Garden Walk for her contribution to make Talk Shoppe's free networking and education free to our community. Connect with Kim Halyak of Cooper Young Garden Walk for some great garden ideas at 901 299-5887
Thank you to Leah Anne Morse of All Things New for your commitment to our business community through Talk Shoppe. When you are ready to down size or make a move, let Leah Anne Morse and her awesome crew organize your move. They can move you and they can organize your family's estate sale too Call Leah Anne Morse of All Things New at 901 488-9733
4. Subscribe at www.JoGarner.com and you can get our weekly blog posts with podcasts conveniently in your inbox.
5. Real Estate Mortgage Shoppe reminds you to MAKE YOUR PLAN. LET'S WORK YOUR PLAN. IF THE DEAL WORKS FOR YOU TODAY, DO IT TODAY.
SPECIAL NOTE: REAL ESTATE MORTGAGE SHOPPE RECOMMENDS THAT YOU CONSULT WITH A FINANCIAL, LEGAL OR OTHER CERTIFIED, LICENSED PROFESSIONAL BEFORE ACTING OR INVESTING ON ANYTHING YOU HEAR OR SEE FROM THE CONTENT ON THIS SHOW OR BLOG POSTS. THE INFORMATION WE SHARE ON REAL ESTATE MORTGAGE SHOPPE IS GENERAL IN NATURE MEANT FOR GENERAL EDUCATIONAL PURPOSES ONLY. ALL EXAMPLES GIVEN FOR ILLUSTRATION PURPOSES ON REAL ESTATE MORTGAGE SHOPPE AND ARE BASED ON TRUE STORIES BUT WE USE FICTIONAL CHARACTERS AND DO NOT DIRECTLY REFLECT REAL PEOPLE OR EXACT DETAILS IN ANY OF THE SITUATIONS.
QUOTE CORNER:
The best preparation for tomorrow is doing your best today -H Jackson Brown Jr. brainyquote.com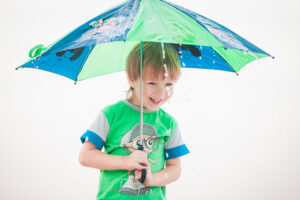 ____________________________________________________________________________________
REJOINDERS:
Bernice Ross, Inman News

Mike Brooks of Cardinal Financial

Rob Draughon and Shelley Rothman
Transitional Music: "Heat Wave" by Martha and and Vandells; "Rockin' With the Rhythm of the Rain" by the Judds; "Singing in the Rain" Gene Kelly; "Taking Care of Business" by Bachman Turner Overdrive for the Talk Shoppe Business Tip for Real Estate Pros
PICK UP YOUR COPY OF "CHOOSING THE BEST MORTGAGE-THE QUICKEST WAY TO THE LIFE YOU WANT" by: JO GARNER
An essential guide for real estate professionals and their customers.
Now on Amazon and Barnes and Noble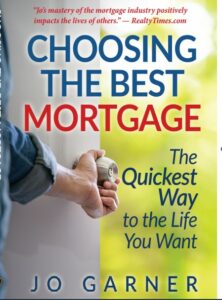 ABOUT CLINT COOPER, owner of REDEEMERS GROUP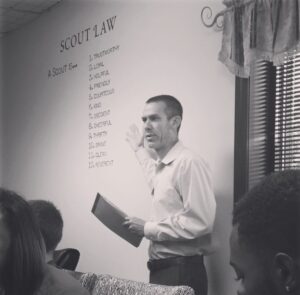 Clint was born and raised outside of Nashville, TN and is a graduate of MTSU.

He served in Iraq with the Marine Corps Infantry before returning home to Tennessee to live and work in Memphis.

In Nov 2007 he started Redeemers Group.  
During his time with Redeemers Group, Clint has published several articles on his areas of expertise. Most recently his first book entitled "Mold Prevention Science" was published and is used by entire the Basement Systems and Foundation Supportworks' network of dealers to help them communicate with their clients about mold and mold prevention. He teaches CE classes for Memphis Areas Association of Realtors several times per year.
He has also earned the following certifications and licenses:
Basement Systems Waterproofing Certification

Basement Systems Crawl Space Repair Certification

Foundation Supportworks Diagnostics School Certification

National Association of Mold Remediators and Inspectors License

Blue Institute- LEED Training Certification, Member ID#:

Green Building Council, Certification

TN State Board for Realtors CE Authorized Instructor
Clint lives in Germantown, TN with his wife and two children.  
ABOUT JO GARNER-MORTGAGE LOAN OFFICER: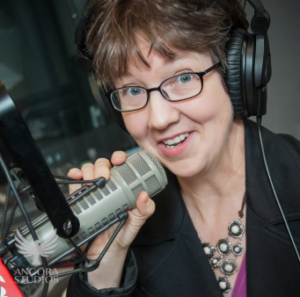 WHAT DO YOU WANT TO ACCOMPLISH WITH YOUR MORTGAGE?
www.JoGarner.com (901) 482 0354 jo@jogarner.com twitter @jogarner NMLS# 757308
(currently working with Cardinal Financial Company, Limited Partnership NMLS #66247 equal housing opportunity 2645 Appling Rd 102 Memphis, TN 38133 ) Online loan application https://online.cardinalfinancial.com/#/p/apply/jogarner
www.cardinalfinancial.org for licensing info www.nmlsconsumeraccess.org/EntityDetails.aspx/company/66247 "Whatever YOUR personal priorities are, my job is to help you get the mortgage terms that will give you bragging rights when you talk about it and help you score on hitting your goals ."
As a mortgage loan officer, my job is to help you get to the benefits you want from your financing terms. What is most important to you? I can help you find the financing terms that will help you get to what you want. What is your comfort level on a house payment? How much are you comfortable paying down,? What type of financing do you need to get the house you want to buy or refinance?
Different clients have different priorities in life—some are buying their first home with very little down payment funds. Some are recovering from medical challenges, divorces or preparing to send children to college and some are embarking on a long term goal of buying properties to build rental income."
Jo Garner is a mortgage officer with extensive knowledge in tailoring mortgages to her customers who are refinancing or purchasing homes all over the country. She offers conventional, FHA, VA or other loan programs for refinancing and purchases.
Jo can help you look at rent vs buy, when it makes sense to refinance, how to get the best deal on your home purchase financing.
Jo Garner has been in the real estate/financing business for over 25 years.  She grew up in West Tennessee and got her start in real estate in Portland, Maine where she first began her real estate career. She received her real estate education from the University of Southern Maine  and was personally mentored in San Diego, California  by Robert G. Allen, author of Nothing Down, Creating Wealth and The Challenge.
On moving back to West Tennessee in 1987, she went into business buying and selling discounted owner-financed notes secured on real estate.  In 1990 Jo went to work for a residential mortgage company and has been a mortgage loan officer for over 25 years.  Her goal is to offer excellent, affordable service to her customers, tailoring the loan programs to the specific needs of her clients. 
In addition to her work in the mortgage field, Jo Garner  is the primary sponsor and founder of Talk Shoppe in Memphis. www.TalkShoppe.com Jo Garner also host the radio show Real Estate Mortgage Shoppe airing on News Radio AM 600 WREC and iHeart Radio with podcasts and show notes published on www.JoGarner.com Pick up Jo Garner's book on Amazon or Barnes and Noble "Choosing the Best Mortgage-The Quickest Way to the Life You Want"