Great tips on credit strategy, where to look for more qualified income, how to make sure the money you have to close on your home can be counted as qualified assets. Many comparisons and stories that will illustrate how to qualify for a mortgage for homebuyers with an Individual Tax Identifying Number instead of a social security number.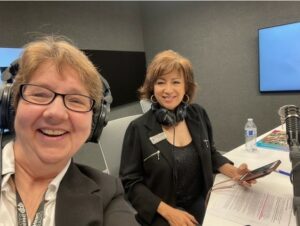 What do YOU want to accomplish with YOUR mortgage? Make your plan. Let's work your plan. If the deal works for you today, let's do it today. I can make the mortgage process easy.
Jo Garner, licensed mortgage originator NMLS # 757308
Host of Real Estate Mortgage Shoppe www.JoGarner.com (901) 482-0354
Co-host Silvana Piadade, Realtor in Tennessee and North Mississipi (901) 647-6661
(1st segment 9:06am to 9:15Am)
LET'S GET STARTED…(Jo) (Good morning, Memphis! Welcome to our internet listeners and podcast listeners across the 50 states! You're on Real Estate Mortgage Shoppe. I'm your host, Jo Garner, Mortgage Loan Officer. You can connect with me at www.JoGarner.com. Our general topic Celebrating Homeownership -Mortgages Designed for Non-US Citizens and Borrowers with ITIN Numbers. Today is May 6th, 2023. Call us in the studio while we are live at 901 535-9732.
INTRODUCING SILVANA PIADADE, REALTOR WITH EXP REALTY
Silvana Piadade, Realtor with EXP Realtors is back in the studio. Silvana the National Association of Hispanic Real Estate Professionals named you one of the Top 100 latino real estate agents. You listen, you care and you deliver to your customers. It is a pleasure to have you back in the Real Estate Mortgage Shoppe studio. Take a minute or so and introduce yourself to our listeners and tell us some of the services you offer your clients. (Silvana introduces herself and talks about the services she offers her clients –about 1.5 minutes)
(Jo) Yesterday was Cinco de Mayo, a celebration of Mexican culture and heritage. Revelers celebrate the occasion with parties, parades, mariachi music and tacos.
Today we are celebrating homeownership for anyone who set out and succeeded in purchasing your home. Kudos! to you! We are sharing helpful information to people who may be discouraged, thinking it is against all odds that they can buy a house because they are not US citizens and do not have a social security number. If you have an ITIN (Individual Tax Payer Identification Number) to pay IRS taxes and you have an employment authorization visa that is acceptable, there are special mortgages out there to help you buy a home.
If the borrower is not a US citizen, but has a social security number and an acceptable work visa, and a good probability of staying in the United States, he or she can put down a lot less -even zero down. —similar to a United States citizen.
Down Payment: The ITIN borrower (who does NOT have a social security number), on the other hand, will need a minimum down payment of ten percent plus closing costs and prepaid taxes and insurance. He or she will need to verify in the bank money to close that has seasoned in the account for over two months. If a large deposit appears on the bank statement, a paper trail is required to show there the money originated. Money cannot just appear in cash, because it is difficult to properly document its source.
Credit: Most of the loans for ITIN borrowers that I encountered have at least a two-year good credit history with acceptable credit scores.
Income: Most of the borrowers I have worked with for their mortgage are self-employed. If you are not a US citizen but you pay income taxes using your ITIN number, remember that, if you want to buy a home for you and your family, you will need to show enough income to qualify for the mortgage. Mortgage companies average over the last two years your NET income AFTER expenses were deducted.
Example: Amaras (not his real name) was a self-employed painter. On his tax returns for the past year he showed that his gross income as $100,000 for the year. But, Amaras had expenses of $50,000 for the year leaving him a NET income of $50,000 or $4,166/month. Amaras told me over the phone that his income was $100,000 per year but he actually only had $50,000 per year in qualified income. Amaras reorganized his business so that his NET income the following tax year would be high enough to qualify for the home he wanted for himself and his family. (There are some expenses that the loan guidelines allow us to add back to the qualified income line. Call me and I am happy to go over those items with you. )
The mortgage advice I have for borrowers who are not US citizens is very similar to borrowers who ARE United States citizens. You have to have enough money to close, acceptable credit, and qualified income.
What do YOU want to accomplish with YOUR mortgage? I can make the process easy for you when you want to buy a home or refinance your home. Make your plan. Work your plan. If the deal works for you today, let's do it today. Call or text me at 901 482-0354 or email me at Jo@JoGarner.com
Silvana Piadade is a realtor with a LOT of experience working with people and their families who are not United States citizens with an social security number or an ITIN number. Silvana, what is your advice to help these home buyers find and fund the home they want to buy? Silvana has about 2 minutes to launch her topic to be continued after 9:15 break)
Don't open new accounts, buy a car or furniture before the house is closed
Make sure the money you need for closing is seasoned for a least 2 months in a bank account.
You're on Real Estate Mortgage Shoppe. I'm your host, Jo Garner, Mortgage Loan Officer. What do YOU want to accomplish with your mortgage? Connect with me at JoGarner.com. When we come back you will be hearing more from our award-winning Latina Realtor Silvana Piadade of EXP Realty. See you back in just a moment.
2nd segment is after 9:15 break from about 9:18Am to 9:30 AM break
This Look Back Memphis Trivia contest came from an article in "Memphis Magazine." The Look Back Memphis Trivia Contest is sponsored by John and Jennifer Lawhon of Lawhon Landscape (901) 754-7474 the Lawhon's can help you plan your landscaping if you have a BIG, BIG project or a smaller project or you can do the big project in phases . The Lawhons are giving away a $25 gift card to the first person with the correct trivia answer. If you know the answer to our trivia question, call us at 901 535 WREC 901 535-9732.
ANSWER: PEABODY HOTEL
Question: In February 1872 . It was the first time Memphis, TN had ever experienced a visitor of this high level of international royalty Excitement was at top tilt. The Grand Duke Alexis of Russia was the dignitary who stayed at my location. He was escorted by several dignitaries including General George A Custer Who am I?
Hint: A grand ducal ball was held at The Overton Hotel but that is not where the Grand Duke stayed.
Hint: 24 rooms on two floors were reserved for the ducal party and extensively redecorated to make them indeed "fit for a prince " for their accomodations. $10,000 dollars in the year 1872 was a lot of money that was spent for expensive wallpaper, delicate lace curtains, plush Brussels carpet, ornate mirrors, and glittering chandeliers.
Last Hint. I am a hotel Who am I?
Answer: The Peabody Hotel
These days, the relationship between the United States and Russia can be described as "complicated." But more than a century ago, in simpler times, Memphis put on quite a party when the 22-year-old son of the Russian czar visited America as part of a goodwill tour and made a five-day stop here. This story originally appeared in our June 1985 issue.
TOPICS BY SILVANA PIADADE, REALTOR WITH EXP REALTY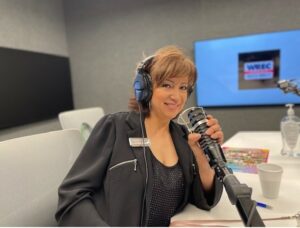 3rd segment following 9:30 break starting about 9:35 to 9:45 AM
What are some common struggles you see with home buyers who are not US citizens? What are some ways you have helped them overcome those struggles.

Tell a story, not including too many details and not using the actual customer name, to describe a customer who experienced some struggles getting approved to buy a home.

Tell a second story
What are some top advice you can give to your upcoming home buyers to be best prepared to purchase a home?
What are common places that your ITIN clients get financing?
TOPICS COVERED BY JO GARNER, LICENSED MORTGAGE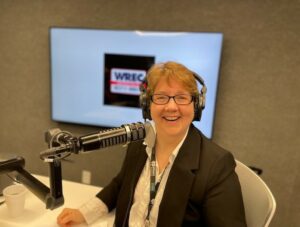 Clearing Hurdles to Celebrate With This Couple on Purchasing Their Home
(Jo Garner tells a mortgage story) FERNANDO AND FELISA FONSECA AND FAMILY —Common story of Home Buyers with ITIN instead of a social security number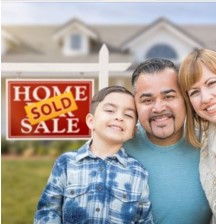 The Fonseca family desperately needed out of the small apartment because Mr. Fonseca's elderly parent needed assistance and would be moving in with them.
CHALLENGE: Credit snafu—Mr. Fonseca was turned down by a bank because he did not have a social security number. He did have a work visa permit and had been working in the United States for over two years with an ITIN number (Individual Tax Payer Identification Number.) He had tax returns and had built some credit with the credit bureaus.
Felisa is self-employed and her net income was too low to qualify for the mortgage. Everything looked like they were going to be stuck renting the apartment. Mr. Fonseca worried about how he could help his ailing parent.
Felisa uploaded all pages of her last two years' tax returns With the detail on the back pages, found some expenses we were allowed to add back to the income line. The income suddenly was enough to qualify.
The Fonseca's paid a 10% down payment plus closing costs and prepaid property taxes and insurance.
The Fonseca's had kept their money to close the bank for well over 2 months and it was not a problem to show it seasoned on the bank statement.
The 30-year fixed mortgage rate made the house payment comfortable so the family could have extra money each month in case of unexpected obligations.
Amaras- preparation paves way to home purchase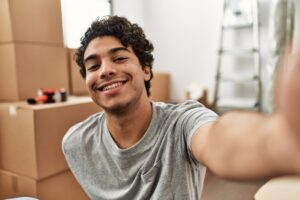 Remember Amaras that we talked about earlier in the show? He has got some great lessons to teach us about good preparation that will pave the way for you to purchase your home. His lessons on preparation works for home buyers who are US citizens, permanent and non-permanent resident aliens with a social security number and borrowers with an Individual Tax Identification Number.
Down payment: For US citizens and permanent residents with a green card, there are NUMEROUS down payment assistance programs available for first-time homebuyers with acceptable credit and income that is below maximum allowed for the program.
There are some non-traditional. Outside-the-box loan programs that offer down payment assistance to borrowers who are not United States citizens but pay taxes using an ITIN number.
We can explore options for down payment assistance help for Amaras.
Now for some strategy. Amaras would win this game.
Credit: Amaras had low credit scores. The lower his credit scores, the more he would pay for credit. A great credit score is 780-800+ A very good score is 740 to 779
An average score is around 700-739 The costs borrowers pay to borrower money goes up quite a bit once credit scores fall down into the 600's.
Amaras played strategy with the credit scoring machine. He paid down his credit card balances to show that he never used more than 30% of his credit limits on his credit cards. He made his payments on time too. (Score!) His credit scores begin to improve
Income: Amaras consulted with the person who prepared his tax returns. He reorganized his business so that the following years tax returns would show more income AFTER expenses were deducted (NET income.) He utilized some tax deductible items that would not reduce the income the mortgage could use and yet he would minimize what he would pay in taxes.
Appraisal: Amaras was a natural handyman and a professional painter. His realtor and his mortgage lender advised him to find a home that did not need a lot of repairs. Most of the traditional mortgage programs AND the non-traditional mortgage programs required the house he was buying to be in good shape.
Amaras and his realtor looked for homes that were in good condition but needed some updating. The home would pass the appraisal inspection with no required repairs.so he could get closed without delay. After closing Amaras planned to replace the old flooring with vinyl plank. New counter tops he could get a reduced price and some nicer plumbing fixtures he could get used. He could add value to his home AFER he closed.
4th segment following 9:45 am break about 9:48 to 9:56 am
REAL ESTATE TIP OF THE WEEK: Silvana Piadade offers a real estate tip (about 1.5minutes) Always use a reputable realtor and other professionals when buying a house. Recently a client came to her in distress. They had tried to save money buying a house on their own. After they bought the house they were notified that there was a $30K lien on the house. They had to come up with $30K to set aside for over four years. This would not have happened if they had used a reputable realtor and title company.
Jo Garner offers a tip: Keep your credit scores high. Recent news makes it sound like the changes made by Fannie Mae and Freddie Mac give borrowers with lower, riskier credit better pricing than people with higher credit scores, but THIS IS NOT TRUE. Remember—It is still CHEAPER TO BORROW MONEY IF YOUR CREDIT SCORES ARE HIGH.
What did change is that Fannie Mae and Freddie Mac improved pricing on loans for borrowers with lower, riskier credit scores to help with affordability. They did go up more on some of the people with higher scores who paid a down payment of 15% percent to allow the better pricing for lower scoring borrowers. BUT HIGHER CREDIT SCORING BORROWERS STILL ARE PAYING LESS TO GET THE MORTGAGE RATE THAN THE LOWEST CREDIT SCORING BORROWERS.
ANNOUNCEMENTS FROM SPONSORS:
Talk Shoppe offers free networking & education to anyone interested in real estate or in business or in health and wellness. Talk Shoppe meets every Wednesday 9A-10A CT at Concorde Career College 5100 Poplar the 1st floor in the Memphis Clark Tower and also on zoom. Go to www.TalkShoppe.com and click the Events tab for the link to get into the event online. This Wednesday May 10th, 2023 join us for "Disabilities and Special Needs Trust" by Darlene Kemp , Vista Points, Inc. dkemp@vistapoints.org.
Thank you to Don Lawler of StoryBrand StorytellersMemphis.com Don Lawler is a professional photographer and videographer who has helped with marketing with big firms. He has a package that is affordable to promote your small businesses Contact Don Lawler at www.storytellersmemphis.com

Thank you to Mary Lou Nowak of Home Helpers for your support of our business community. For non-medical assistance to help your aging loved one stay safely and comfortably in their home, call Mid-South Home Helpers at 901 414-9696

Subscribe at www.JoGarner.com and you can get our weekly blog posts with podcasts conveniently in your inbox.
5. Real Estate Mortgage Shoppe reminds you to MAKE YOUR PLAN. LET'S WORK YOUR PLAN. IF THE DEAL WORKS FOR YOU TODAY, DO IT TODAY.
LEGAL STUFF: SPECIAL NOTE: REAL ESTATE MORTGAGE SHOPPE RECOMMENDS THAT YOU CONSULT WITH A FINANCIAL, LEGAL OR OTHER CERTIFIED, LICENSED PROFESSIONAL BEFORE ACTING OR INVESTING ON ANYTHING YOU HEAR OR SEE FROM THE CONTENT ON THIS SHOW OR BLOG POSTS. THE INFORMATION WE SHARE ON REAL ESTATE MORTGAGE SHOPPE IS GENERAL IN NATURE MEANT FOR GENERAL EDUCATIONAL PURPOSES ONLY AND NOT AN OFFER TO LEND.. ALL EXAMPLES GIVEN FOR ILLUSTRATION PURPOSES ON REAL ESTATE MORTGAGE SHOPPE AND ARE BASED ON TRUE STORIES BUT WE USE FICTIONAL CHARACTERS AND DO NOT DIRECTLY REFLECT REAL PEOPLE OR EXACT DETAILS IN ANY OF THE SITUATIONS.
QUOTE CORNER:
"The more you praise and celebrate life, the more in life you will have to celebrate." Oprah Winfrey
____________________________________________________________________________________
REJOINDERS:
Genell Holloway of Eagle Hollow Enterprises

Vincent Price of Masterchek

Suzan David, WebandStoryMedic.com
Transitional Music: "Vivir mi Vida" by Marc Anthony; "Memphis" for the Look Back Memphis Trivia Contest
Translation of Lyrics to "Vivir mi Vida" I'm going to laugh, I'm going to dance
"To live my life, la la la la
I'm going to laugh, I'm going to enjoy
To live my life, la la la la
[Chorus]
I'm going to laugh (That!), I'm going to dance
To live my life, la la la la
I'm going to laugh, I'm going to enjoy
To live my life, la la la la"
PICK UP YOUR COPY OF "CHOOSING THE BEST MORTGAGE-THE QUICKEST WAY TO THE LIFE YOU WANT" by: JO GARNER
An essential guide for real estate professionals and their customers.
Now on Amazon and Barnes and Noble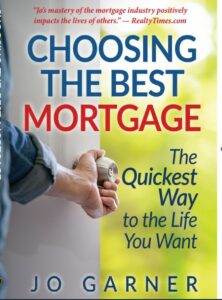 ___________________________________________________________________
ABOUT SILVANA PIADADE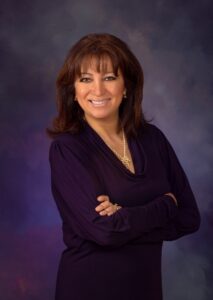 I moved from Houston Texas in 1997, I am originally from Latin America (Bilingual) fluent in Spanish. I have over 15 years of experience in residential real estate and hold several accreditations but for the purpose of this conversation: CDPE (Certified Distressed Property Expert, my forte in Short Sales. I earned my Broker's license. My previous training in customer satisfaction comes from a background in the hospitality industry and most of my clients are direct referrals. I love music and good food. Why me? Because I listen, I care and I deliver.
Silvana Piadade, CRS, ABR, CDPE, MRP, CPRES
Broker
TN Company Lic# 257511
TN Agent Lic# 289316
EXP Realty
Cell 901-647-6661
CB International President's Elite Award 2015-2014
2016 Real Trends – Best Real Estate Agents in America
Client Reviews: https://www.zillow.com/profile/user8150076/#reviews
CONTACT INFO:
Cell 901-647-6661
Website: www.FindHomesinMemphis.com
ABOUT JO GARNER-MORTGAGE LOAN OFFICER: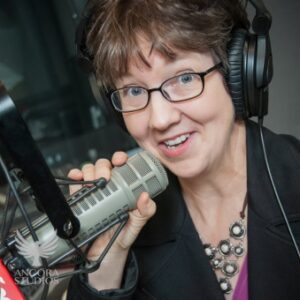 WHAT DO YOU WANT TO ACCOMPLISH WITH YOUR MORTGAGE?
www.JoGarner.com (901) 482 0354 jo@jogarner.com twitter @jogarner NMLS# 757308
(currently working with Cardinal Financial Company, Limited Partnership NMLS #66247 equal housing opportunity 2645 Appling Rd 102 Memphis, TN 38133 ) Online loan application https://online.cardinalfinancial.com/#/p/apply/jogarner
www.cardinalfinancial.org for licensing info www.nmlsconsumeraccess.org/EntityDetails.aspx/company/66247 "Whatever YOUR personal priorities are, my job is to help you get the mortgage terms that will give you bragging rights when you talk about it and help you score on hitting your goals ."
As a mortgage loan officer, my job is to help you get to the benefits you want from your financing terms. What is most important to you? I can help you find the financing terms that will help you get to what you want. What is your comfort level on a house payment? How much are you comfortable paying down,? What type of financing do you need to get the house you want to buy or refinance?
Different clients have different priorities in life—some are buying their first home with very little down payment funds. Some are recovering from medical challenges, divorces or preparing to send children to college and some are embarking on a long term goal of buying properties to build rental income."
Jo Garner is a mortgage officer with extensive knowledge in tailoring mortgages to her customers who are refinancing or purchasing homes all over the country. She offers conventional, FHA, VA or other loan programs for refinancing and purchases.
Jo can help you look at rent vs buy, when it makes sense to refinance, how to get the best deal on your home purchase financing.
Jo Garner has been in the real estate/financing business for over 25 years.  She grew up in West Tennessee and got her start in real estate in Portland, Maine where she first began her real estate career. She received her real estate education from the University of Southern Maine  and was personally mentored in San Diego, California  by Robert G. Allen, author of Nothing Down, Creating Wealth and The Challenge.
On moving back to West Tennessee in 1987, she went into business buying and selling discounted owner-financed notes secured on real estate.  In 1990 Jo went to work for a residential mortgage company and has been a mortgage loan officer for over 25 years.  Her goal is to offer excellent, affordable service to her customers, tailoring the loan programs to the specific needs of her clients. 
In addition to her work in the mortgage field, Jo Garner  is the primary sponsor and founder of Talk Shoppe in Memphis. www.TalkShoppe.com Jo Garner also host the radio show Real Estate Mortgage Shoppe airing on News Radio AM 600 WREC and iHeart Radio with podcasts and show notes published on www.JoGarner.com Pick up Jo Garner's book on Amazon or Barnes and Noble "Choosing the Best Mortgage-The Quickest Way to the Life You Want"