Are you seeking ideas on how to help your children start building wealth and paying for their college? We share real stories of ingenious ideas from home buyers and borrowers who took clever directions in achieving this goal.
Jo Garner, Licensed Mortgage Originator NMLS #757308/ Host of Real Estate Mortgage Shoppe www.JoGarner.com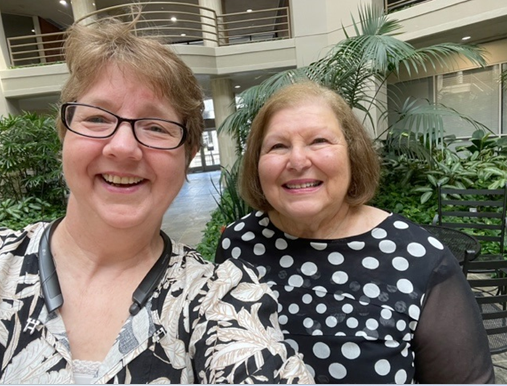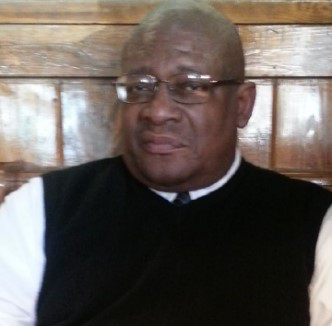 Pat Goldstein, Realtor with Crye-Leike Realtors in West Tennessee and North Mississippi (901) 606-2000
Andrew Clark Sr, radio personality and host of the Andrew Clark Sr show on iheart Radio.
Subscribe to get weekly Real Estate Mortgage Shoppe podcasts with show notes www.JoGarner.com
What do YOU want to accomplish with YOUR mortgage? I can make it EASY for you to finance a home purchase or refinance. Call or text me at 901 482-0354. Email jo@jogarner.com We can complete your application over the phone or conveniently online.
(1st segment 9:06am to 9:15Am)
LET'S GET STARTED…(Jo) (Good morning, Memphis! Welcome to our internet listeners and podcast listeners across the 50 states! You're on Real Estate Mortgage Shoppe. I'm your host, Jo Garner, Mortgage Loan Officer. You can connect with me at www.JoGarner.com. Our general topic Helping Your Kids Build Wealth and Pay For College Using Real Estate. Thank you for real estate attorneys Rob Draughon and Shelley Rothman of Griffin, Clift, Everton, and Maschmeyer for sponsoring this episode of Real Estate Mortgage Shoppe. For your home purchase or refinance, call Rob and Shelley at (901) 752-1133. Today is June 10th, 2023. Call us in the studio while we are live at 901 535-9732
Introducing Pat Goldstein, Crye-Leike Realtors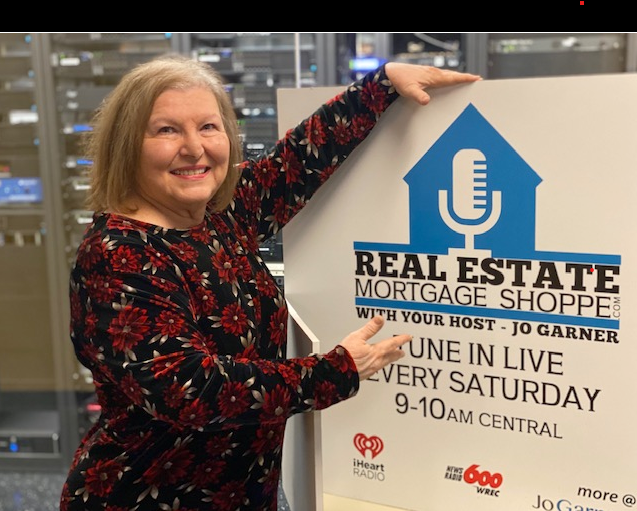 (Jo) The "Gold Standard in Real Estate" is back in the co-host chair. Pat Goldstein, realtor with Crye-Leike, you have a great track record for knowing the West Tennessee and North Mississippi markets. You help buyers find a needle in a haystack. You aren't a bad negotiator either. Take a moment to introduce yourself to our new listeners. (Pat talks about the services she offers home buyers and sellers and the referral service she has for connecting clients with good realtors in other markets. )
Introducing Andrew Clark Sr, iHeart Radio Talk Show Host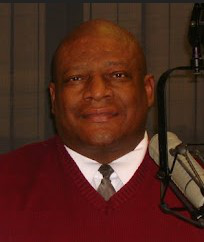 The Andrew Clark, SR Show Saturdays 11 AM CT News Radio AM 600 WREC, 92.1 FM & on your iHeart app.
Location:
Memphis, TN
Genres:
Description:
No matter what the issue, Andrew gives you his opinion and wants to hear from you as well.
Contact:
(800) 474-9732
Let's take some time to contemplate clever methods for paying for college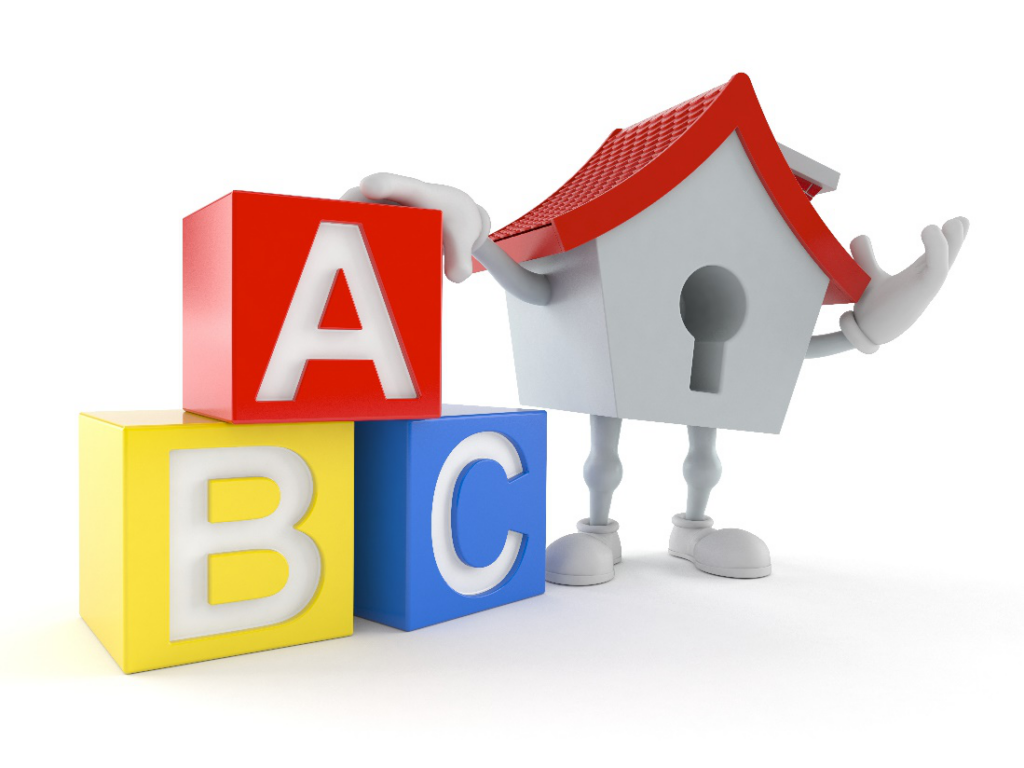 (Jo) Are you getting ready to go to college? Do you have kids or younger relatives getting ready to head off to college? While you are doing the prep work to land the scholarships, take some time to consider ways you can use real estate to help create an income to pay for college.
Millennial College Student Uses Scholarship Money To Buy Real Estate
CNBC published an article a while back about Eric Wu, a millennial who had earned some scholarship money and did not want to pay rent. His single-parent mother had set an example early about the importance of not throwing away money on rent.
Eric worked hard at keeping good grades and did some prep work during high school to earn scholarships for college. Eric got a job near the college and started looking for a house that he could buy and share with roommates. With a sizable down payment from his scholarship fund and some income to meet the mortgage obligations, Eric bought his first house. During the few years in college, he managed to acquire 25 houses. Later his investments helped him launch a 3.8 Billion dollar company
When I hear stories like Eric Wu's story, it makes me think, "why didn't I think of that?" But let's really think outside our normal boundaries during the show on possibilities that YOU can use to build wealth and help your child or someone else's pay for their college. Your part in your own child's future or someone else's child could be a paradigm shift that will keep you in hero status for many years to come.
Take note of these key elements you will need to buy a home using traditional financing. Later we can look at other methods.
#1 You will need a stable income. If the college student is using his or her income, it needs to be guaranteed with the employer taking out taxes and FiCA – A W2 type income. If the borrower is self-employed, then the most recent one or two years tax returns will be required. The NET income after expenses are deducted with be average for the self-employed person.
If the income is not enough to qualify, then a parent or other family-like cosigner can sign with the student borrower. The down payment should be low since the student borrower will be occupying the house as a primary residence.
Money to close may not be too much if the seller is willing to pay some closing costs for the home buyer. Family gifts come in handy too, and they source of the gift money needs to be verified with a paper trail. The student home buyer may also qualify for first-time homebuyer down payment assistance to help with move-in costs.
Remember that on traditional mortgages the rent from roommates cannot be used as qualified income if there is not a 12-month history of the borrower receiving this income. However, if the student is buying a two to four unit property, 75% of the rents he or she receives on the unit or units the buyer is not occupying can be used for qualified income. This opens up lots of possibilities.
Good credit is essential. You can find a great guide for ways to improve your credit score at www.myfico.com Are your creative juices flowing now? Stay tuned and we will share more stories of other homebuyers' ingenuity in finding the perfect property, income and assets.
What do YOU want to accomplish with YOUR mortgage? Make your plan. Let's work your plan. If the deal works for you today, let's do it today. I can make the mortgage process EASY for you on a home purchase or refinance. It's EASY to get started. Connect with me at www.JoGarner.com or text or call me at 901 482-0354.
Pat Goldstein, you have almost 40 years experience serving your clients in the Mid-South and Mississippi. How have you seen people over the years use real estate to help pay for college and build wealth? (Pat has about 2min to launch until 9:15 break. (Whatever you don't finish, we can pick up after break)
You're on Real Estate Mortgage Shoppe. I'm your host, Jo Garner, licensed mortgage loan originator. What do YOU want to accomplish with your mortgage? I can make it easy for you on a home purchase or refinance. Connect with me at www.JoGarner.com When we come back, you will be hearing more from realtor Pat Goldstein with Crye-Leike Realtors. See you back in just a moment.
THE LOOK BACK MEMPHIS TRIVIA CONTEST
2nd segment after 9:15 break: Our Look Back Memphis Trivia Contest is brought to you by notable Memphis historian, Jimmy Ogle. Twelve of his Memphis History lectures entitled Making Memphis – Storytelling by Jimmy Ogle may be viewed by Googling "JIMMY OGLE PINK PALACE". View at JimmyOgle.com. . The Look Back Memphis Trivia Contest is sponsored by Home Inspector, Mike Aukerman of National Property Inspections. Before you buy, call NPI, Mike Aukerman of National Property Inspections. For your home inspection. For your home inspection contact Mike Aukerman at 901 674-6868
Mike Aukerman will be giving away a $50 gift card to the first person who calls (901) 535-9732 with the correct trivia answer.
TRIVIA ANSWER Rufus Thomas
Question: I had the first hit record at both Sun and Stax Recording Studios. Who am I?

Hint: I hailed from the State of Mississippi.Hint: All three of my children were world recognized musicians.Final Hint: I was known as the "World's Oldest Teenager" and pretty funky!
Answer: Rufus C. Thomas, Jr. (March 26, 1917 – December 15, 2001) was an American rhythm-and-blues, funk, soul and blues singer, songwriter, dancer, DJ and comic entertainer from Memphis, Tennessee. He recorded for several labels, including Chess Records and Sun Records in the 1950s, before becoming established in the 1960s and 1970s at Stax Records. He is best known for his novelty dance records, including "Walking the Dog" (1963), "Do the Funky Chicken" (1969) and "(Do the) Push and Pull" (1970). According to the Mississippi Blues Commission, "Rufus Thomas embodied the spirit of Memphis music perhaps more than any other artist, and from the early 1940s until his death . . . occupied many important roles in the local scene."
He began his career as a tap dancer, vaudeville performer, and master of ceremonies in the 1930s. He later worked as a disc jockey on radio station WDIA in Memphis, both before and after his recordings became successful. He remained active into the 1990s and as a performer and recording artist was often billed as "The World's Oldest Teenager". He was the father of the singers Carla Thomas (with whom he recorded duets) and Vaneese Thomas and the keyboard player Marvell Thomas.


TOPICS BY PAT GOLDSTEIN, REALTOR WITH CRYE-LEIKE
Give us an example of how an investor you know bought a house near a college, rewired it and finished out the upstairs to add a couple of extra bedrooms to rent to students from a closely knit organization. When the students from this organization graduate from college the new-coming students from this organization take on the lease so the tenants are ongoing.
Give an example of real estate clients who bought a house in the same school district where they wanted their child to continue attending school.
Share an example of a real estate client who decided to buy a house with their son who had graduated secondary education and was starting his career. They went on the title and loan with him so he could own the house where he lived and build wealth with a stable fixed rate mortgage. If their son decided to move, they parents could always convert the house to a rental property. Or, their son could sell the house and use the profits to buy a better house somewhere else. Everyone gets multiple options and opportunities to build wealth
General tips to home buyers
General tips to home sellers.
3rd segment following 9:30 break starting about 9:35 to 9:45 AM
TOPICS COVERED BY JO GARNER, LICENSED MORTGAGE OFFICER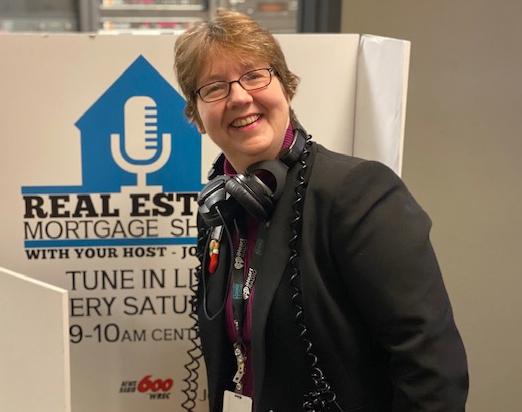 MORE INGENIOUS IDEAS FROM MORTGAGE CUSTOMERS TO PAY FOR SCHOOL
FROM WORRY TO WINNING- HOW THE SMITH'S HELPED THEIR SON PAY FOR COLLEGE
Mr. and Ms. Smith knew they wanted their son to be able to college at their alma mater out of state. The tuition with the living expenses were going to strain their budget, and how much were they going to have to sacrifice to get their son to graduation? Not much all, as a matter of fact. The Smiths decided to step outside the box and BUY a home close to the university where their son could live. Their son went on the loan with them as the owner occupant, so the deal didn't cost much cash out of pocket, and their son rented two of the rooms to other students which more than paid the mortgage payment Very clever for the Smiths! They made money each month and built equity and their son built his credit at the same time too. Who do you know that could use this smart strategy for their college student? Let's talk!
Let me introduce you to Wendy Weaver, a young single mom, recently divorced and still in college trying to earn her counseling degree. She really needed to get her degree in counseling in order to do what she loved to do and make enough money to support her two elementary school aged children, but the child support from the father was not enough to make this possible.
Necessity is the mother of invention which certainly held true for Wendy. She went on a search for a cheaper apartment and found a large 7-room apartment in an apartment house that needed some plumbing repairs and major clean up to even be habitable. Wendy made a deal with the landlord to have a friend fix the plumbing and she would clean, polish and paint the apartment in exchange for a 3-year lease at half the market rent.
The landlord agreed and Wendy moved in and rented two of the extra rooms to university students, helping her afford to stay in school and get her degree. She eventually bought her own home in an area where she could raise chickens and have eggs to trade and sell on the side
IF IT IS TO BE, IT'S UP TO ME—KATARINA KLAUSSEN'S STORY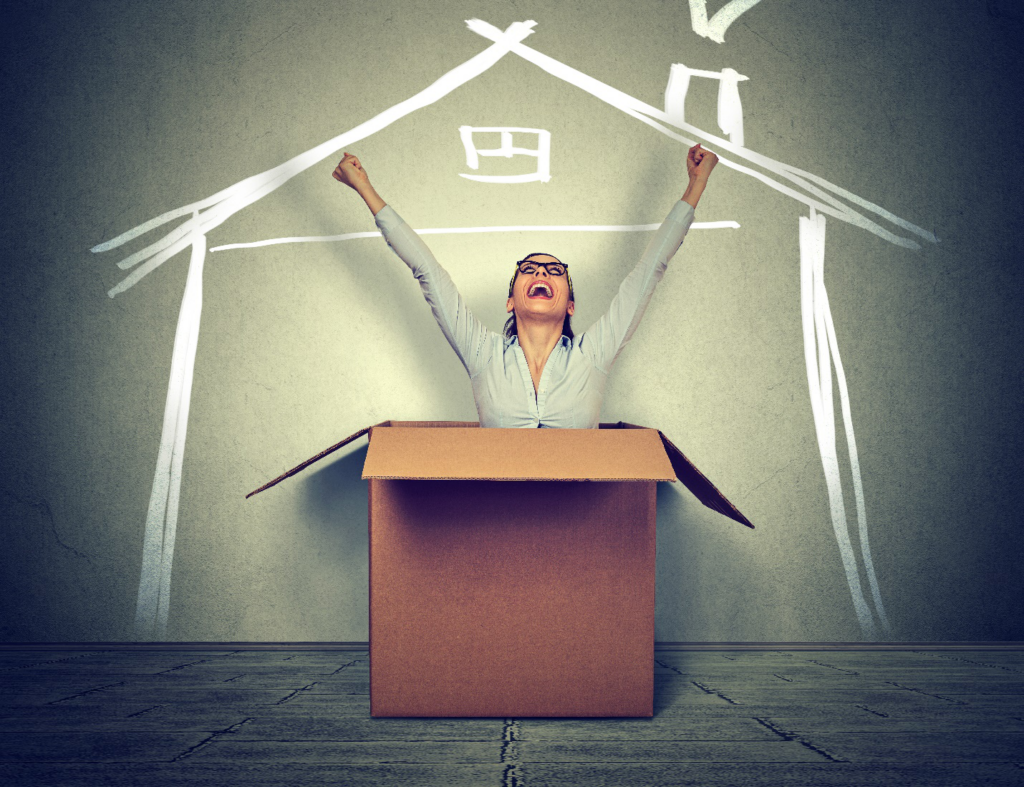 (Jo says)The late great Henry Ford has been quoted to say, "Anyone who stops learning is old, whether at twenty or eighty. Anyone who keeps learning stays young." With my over 25 years experience as a mortgage loan officer, my mortgage clients have taught me about the value of thinking outside the box and a great many other gems too.
As a little girl, Katarina Klaussen never had to hesitate when friends and family would ask her what she wanted to be when she grew up. "A doctor. I'm going to be a doctor," she would reply matter-of-factly. At least that what her heart yearned to do. But it would cost money—money she did not have. Katarina recited to herself, "If it is to be, it is up to me. I have to figure out a way to get up, under or around this mountain."
Katarina studied hard, earned a scholarship and, after getting her 4 -year degree, now it was off to medical school. She worked on some special projects which earned her some paid tuition to medical school, but only to a school out of state. How could she afford to live there?
Katarina found an abandoned home that people in town referred to in a derogatory sense as "That House." This house was close to the school and needed a LOT of cleaning up and quite a number of repairs, including moving the family of racoons out of the basement. The owner was only too glad to sell this eye-sore to Katarina at a cheap price and he even offered to finance it for her—since the banks wouldn't loan on such a derelict property.
She cleaned up one corner of the upstairs so she could move in and progressed on cleaning up the rest of the house. But, the property needed electrical and plumbing repairs and some carpentry to make it livable. She was short on time and skill. Who could help her without charging her an arm and a leg? The Answer? Some skilled college friends who worked doing maintenance for the school. They needed a little extra money so the work got done at a bargain price. Katarina rented a few of the rooms in THAT HOUSE to roommates and, voila', she was making an income.
After graduating medical school, Katarina was able to sell her renovated home for a huge profit. This helped fund the next 3 years of her medical residency in a different area of the country. That is when I had the privilege of becoming Katarina's lender-for-life during her medical residency in the Mid-South area. Today, Katarina is a successful doctor, providing a good life for her family. I am sure she is teaching her children what she learned–to take responsibility for their own future. "If it is to be, it is up to me."
4th segment following 9:45 am break about 9:48 to 9:56 am
REAL ESTATE TIP OF THE WEEK
Pat Goldstein has a real estate tip : If the house you are buying does not have EVERYTHING you want but it can be improved over time after you buy it, then consider buying the house and budgeting for repairs over time.
Pat Goldstein talks about her current listing on a property on Douglass In Memphis near University of Memphis that has would fit the purpose for student housing.
Pat Goldstein talks about her listing on Flamingo in Memphis – a perfect example of buying an affordable home and doing improvements over time to add to the appeal and value of the home. Check with Pat Goldstein on these and other listings (901) 606-2000
Jo Garner offers a tip If you plan on cosigning with your child so they can buy the house in their name and occupy it, start now with your child to build credit. Once they are old enough, you can cosign on a credit card if needed to get them started. Currently the credit scoring algorithms like to see a consumer who has a credit card over 6 months old with a good payment history and less than 30% usage on the credit line.
For example: if the credit line total is $1,000, keeping the balance ALWAYS under $300 will help build a credit history that will help keep costs of borrowing lower later. A good reference for tending to a higher credit score, go to www.myfico.com You can get a copy of your credit report free once a year at www.annualcreditreport.com
ANNOUNCEMENTS FROM SPONSORS:
Talk Shoppe offers free networking & education to anyone interested in real estate or in business or in health and wellness. Talk Shoppe meets every Wednesday 9A-10A CT at Concorde Career College 5100 Poplar the 1st floor in the Memphis Clark Tower and also on zoom. Go to www.TalkShoppe.com and click the Events tab for the link to get into the event online. This Wednesday June 14th, 2023 Craig Jennings, President of Avalon Capital, private money lenders, will be presenting "Private Lending for Fix and Flip Investors" www.AvalonCapital.com
Thank you to Mary Lou Nowak of Home Helpers for your support of our business community with your Talk Shoppe sponsorship. For caring non-medical assistance so that your aging loved one can stay safely and comfortably in their own home, contact Home Helpers at 901 414-9696
Thank you to Darlene Kemp of VistaPoints.org for making Talk Shoppe's education and networking to our local business community. Ensure that your loved ones are cared for one day when you are not there to help them. Contact Darlene Kemp at VistaPoints.org to set up your special needs trust.
Subscribe at www.JoGarner.com and you can get our weekly blog posts with podcasts conveniently in your inbox.
5. Real Estate Mortgage Shoppe reminds you to MAKE YOUR PLAN. LET'S WORK YOUR PLAN. IF THE DEAL WORKS FOR YOU TODAY, DO IT TODAY.
LEGAL STUFF: SPECIAL NOTE: REAL ESTATE MORTGAGE SHOPPE RECOMMENDS THAT YOU CONSULT WITH A FINANCIAL, LEGAL OR OTHER CERTIFIED, LICENSED PROFESSIONAL BEFORE ACTING OR INVESTING ON ANYTHING YOU HEAR OR SEE FROM THE CONTENT ON THIS SHOW OR BLOG POSTS. THE INFORMATION WE SHARE ON REAL ESTATE MORTGAGE SHOPPE IS GENERAL IN NATURE MEANT FOR GENERAL EDUCATIONAL PURPOSES ONLY AND NOT AN OFFER TO LEND.. ALL EXAMPLES GIVEN FOR ILLUSTRATION PURPOSES ON REAL ESTATE MORTGAGE SHOPPE AND ARE BASED ON TRUE STORIES BUT WE USE FICTIONAL CHARACTERS AND DO NOT DIRECTLY REFLECT REAL PEOPLE OR EXACT DETAILS IN ANY OF THE SITUATIONS.
QUOTE CORNER: Tom Bodett "The difference between school and life? In school, you're taught a lesson and then given a test. In life, you're given a test so that you learn a lesson."
Rory Vaden " There's no elevator to success. You have to take the stairs"
____________________________________________________________________________________
REJOINDERS:
Rev. Genell Holloway of Eagle Hollow Enterprises (901) 270-1127
Taylor Morse of Cartridge World of Collierville (901) 853-3230
Leah Anne Morse of ALL THINGS NEW (organizing and moving company) (901) 488-9733
Transitional Music: "I'm Leaving Home" Katie Armiger; School Days by Chuck Berry; "Schools Out" by Alice Cooper; "Memphis" by Johnny Rivers for the Look Back Memphis Trivia Contest
PICK UP YOUR COPY OF "CHOOSING THE BEST MORTGAGE-THE QUICKEST WAY TO THE LIFE YOU WANT" by: JO GARNER
An essential guide for real estate professionals and their customers.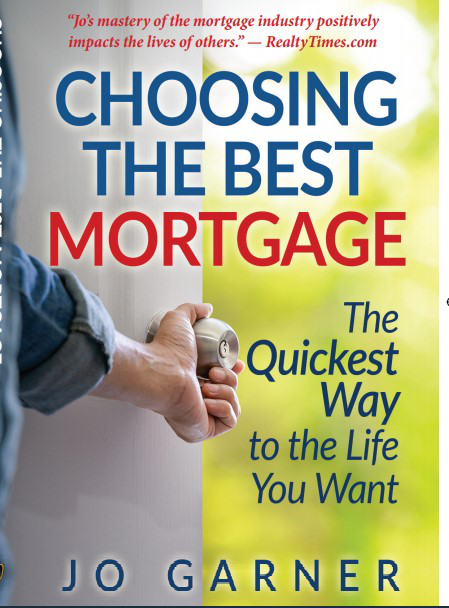 Now on Amazon and Barnes and Noble
ABOUT PAT GOLDSTEIN, REALTOR WITH CRYE-LEIKE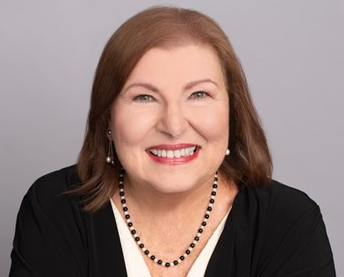 ABOUT PAT GOLDSTEIN, realtor with Crye-Leike Realtors in Memphis, TN. Licensed in Tennessee and Mississippi. (901) 606-2000 30 years full time Realtor Memphis Area Association of Realtors 2006 Realtor Associate of the Year and a veteran member of the TN Association of Realtors Residential Forms Committee.
(901) 606-2000
___________________________________________________________________
ABOUT JO GARNER-MORTGAGE LOAN OFFICER: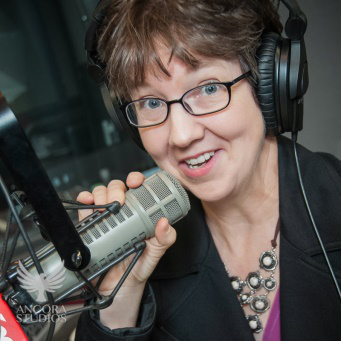 WHAT DO YOU WANT TO ACCOMPLISH WITH YOUR MORTGAGE?
www.JoGarner.com (901) 482 0354 jo@jogarner.com twitter @jogarner NMLS# 757308
(currently working with Cardinal Financial Company, Limited Partnership NMLS #66247 equal housing opportunity 2645 Appling Rd 102 Memphis, TN 38133 ) Online loan application https://online.cardinalfinancial.com/#/p/apply/jogarner
www.cardinalfinancial.org for licensing info www.nmlsconsumeraccess.org/EntityDetails.aspx/company/66247 "Whatever YOUR personal priorities are, my job is to help you get the mortgage terms that will give you bragging rights when you talk about it and help you score on hitting your goals ."
As a mortgage loan officer, my job is to help you get to the benefits you want from your financing terms. What is most important to you? I can help you find the financing terms that will help you get to what you want. What is your comfort level on a house payment? How much are you comfortable paying down,? What type of financing do you need to get the house you want to buy or refinance?
Different clients have different priorities in life—some are buying their first home with very little down payment funds. Some are recovering from medical challenges, divorces or preparing to send children to college and some are embarking on a long term goal of buying properties to build rental income."
Jo Garner is a mortgage officer with extensive knowledge in tailoring mortgages to her customers who are refinancing or purchasing homes all over the country. She offers conventional, FHA, VA or other loan programs for refinancing and purchases.
Jo can help you look at rent vs buy, when it makes sense to refinance, how to get the best deal on your home purchase financing.
Jo Garner has been in the real estate/financing business for over 25 years. She grew up in West Tennessee and got her start in real estate in Portland, Maine where she first began her real estate career. She received her real estate education from the University of Southern Maine and was personally mentored in San Diego, California by Robert G. Allen, author of Nothing Down, Creating Wealth and The Challenge.
On moving back to West Tennessee in 1987, she went into business buying and selling discounted owner-financed notes secured on real estate. In 1990 Jo went to work for a residential mortgage company and has been a mortgage loan officer for over 25 years. Her goal is to offer excellent, affordable service to her customers, tailoring the loan programs to the specific needs of her clients.
In addition to her work in the mortgage field, Jo Garner is the primary sponsor and founder of Talk Shoppe in Memphis. www.TalkShoppe.com Jo Garner also host the radio show Real Estate Mortgage Shoppe airing on News Radio AM 600 WREC and iHeart Radio with podcasts and show notes published on www.JoGarner.com Pick up Jo Garner's book on Amazon or Barnes and Noble "Choosing the Best Mortgage-The Quickest Way to the Life You Want"