Can you remember how you felt when you missed out on a great deal or when you were lured into a bad one because you believed something to be true that wasn't? In this episode of Real Estate Mortgage Shoppe we are going to be dispelling some myths and sharing with you the latest real estate fraud schemes and how to avoid being a victim.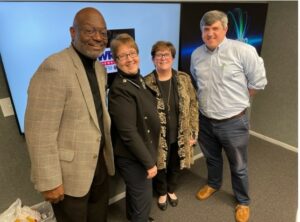 What do YOU want to accomplish with YOUR mortgage? Make your plan. Let's work your plan. If the deal works for you today, let's do it today. I am make the mortgage process easy for your home purchase or refinance.
Connect with me at www.JoGarner.com Call or text at (901) 482-0354. Subscribe at www.JoGarner.com to get weekly blog posts and podcasts.
To Your Success,
Jo Garner, Mortgage Loan Originator NMLS#757308 /Host of Real Estate Mortgage Shoppe/Author of "Choosing the Best Mortgage-The Quickest Way to the Life You Want"
(1st segment 9:06am to 9:15Am)
LET'S GET STARTED…
(Jo) (Good morning, Memphis! Welcome to our internet listeners and podcast listeners across the 50 states! You're on Real Estate Mortgage Shoppe. I'm your host, Jo Garner, Mortgage Loan Officer. You can connect with me at www.JoGarner.com. Our general topic Today is April 8th , 2023. Call us in the studio while we are live at 901 535-9732. IT IS EASY FOR SOMEONE TO STEAL YOUR HOUSE-Protect Yourself From Real Estate Fraud Trends & Debunk Common Mortgage Myths
Introducing Attys Rob Draughon and Shelley Rothman-Griffin Clift Everton & Maschmeyer Law Firm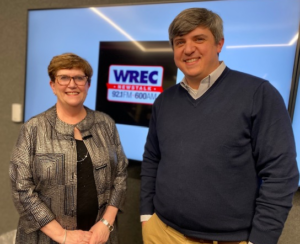 Back in the Real Estate Mortgage Shoppe studio we have attorneys Rob Draughon and Shelley Rothman of Griffin, Clift, Everton and Maschmeyer Law Firm. Rob and Shelley have been working almost around the clock making sure their clients close on time, while enjoying a smooth closing. Rob Draughon, please take a moment and tell our listeners a little bit about yourself and what you do for your clients. (Rob and Shelley introduce themselves and talks about the services he offers his clients)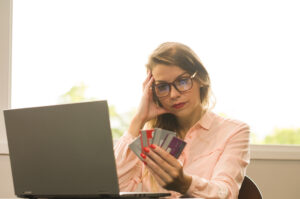 (Jo) Fiona Frayan is a legal professional who started habitually using credit cards in 2020 because rates were low. To move higher in her career, Fiona also changed jobs 3 times since 2020. She called me and admitted on the phone, "I am embarrassed to say this, but because the Federal Reserve keeps hiking their rates, I can't to pay my credit card debt. I haven't missed any payments on anything yet, but I owe more than I can pay and I don't want to miss my mortgage payment. "
A few months ago she started working for a firm that agreed to pay her a lot more money as a 1099 subcontractor instead of as an employee getting a W2. She didn't think of herself as self-employed since she got regular pay from the owner of the company, but the company did not deduct for taxes. She paid her own taxes. She was self-employed getting a 1099 in January instead of a W2.
Fiona was shocked when I told her I could not count her income until she had been self-employed for at least 18 to 24 months. "But I am making so much more money now and I am no longer adding debt to my credit cards," she replied, obviously surprised. "I thought that as long as I am making more money in the same career field you would be able to count my income."
Fiona was struggling with more than one mortgage myth and it was costing her money and causing daily stress. She also assumed that borrowing closer to the credit limits on her credit cards would help her credit score if she made the payments on time. Wrong again, Fiona did not realize that using more than half of her credit limits on each of her credit cards was dropping her credit score almost 30 percent.
With less than one year as a self-employed legal professional, I was not able to get her a standard cash out refinance to pay off her small first mortgage and her credit cards costing her double-digit interest. connected Fiona with a non-traditional fixed rate loan but we plan to refinance to a lower rate if and when mortgage rates come down. Fiona was relieved to be saving several hundred dollars per month and a fixed rate on the loan that would her to afford to start paying off her debts with money left over each month.
Later in the show, we are going to uncover some other expensive mortgage myths. What do YOU want to accomplish with YOUR mortgage? For your home purchase or refinance, I can make the process easy for you. To explore your mortgage options, call or text me at (901) 482-0354 or at www.JoGarner.com
(Jo) For now, let's avoid some even more harmful real estate fraud. Real Estate attorneys Rob Draughon and Shelly Rothman of Griffin, Clift Everton and Maschmeyer Law Firm. (Rob and Shelley have about 3 min or so to start launching into the topics until the 9:15 AM break. To be continued after the break)
(JO) You're on Real Estate Mortgage Shoppe. I'm your host, Jo Garner, Mortgage Loan Originator. What do YOU want to accomplish with YOUR mortgage? For your home purchase or refinance, I can make the process easy for you. Connect with me at www.JoGarner.com When we come back, you will be hearing more from real estate attorneys Rob Draughon and Shelley Rothman. Private Investigator Vincent Demps of Masterchek will offering some helpful tips. Stay tuned. We will see you back in just a moment.
2nd segment is after 9:15 break from about 9:18Am to 9:30 AM break
(2nd segment starts at 9:18am )
TALK SHOPPE BUSINESS TIP FOR REAL ESTATE PROS
2nd segment after 9:15 advertising break – (producer to start the song "Taking Care of Business" by Bachman Turner Overdrive –but bring the volume down before the lyrics start) It's time to talk shop with Talk Shoppe's Business Tip For Real Estate Professionals. Talk Shoppe is a marketing company offering free education and networking to anyone interested in real estate or in business and health and wellness. Talk Shoppe is made possible by the financial support of its sponsors. For more about Talk Shoppe, go to www.TalkShoppe.com (shoppe) For our Talk Shoppe Business Tip today we have Talk Shoppe Vincent Demps, private investigator at Masterchek. Vincent Demps of Masterchek, you are the solution for companies who are suffering from insurance fraudsters, payroll fraudsters, cyber criminals. You have the ability to tools to find and stop fraudsters. Please share a tip with our business and real estate community to help us avoid being a victim of fraud.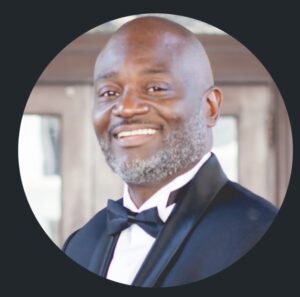 Vincent Demps, private investigator for Masterchek. vincentdemps@masterchek.com (901) 799-1003
TOPICS BY ATTORNEYS ROB DRAUGHON & SHELLEY ROTHMAN OF GRIFFIN, CLIFT, EVERTON & MASCHMEYER LAW FIRM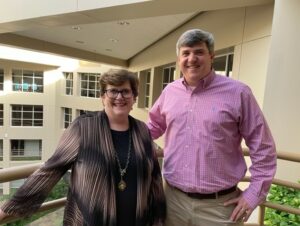 DON'T LET THE FRAUDSTERS FOOL YOU! What is fraud? The general definition of Fraud is the false representation of facts to induce another to rely on them, with the intention to deceive.
Fraudsters want to deceive people to gain something. They may want your PIN number to access your bank account, your credit card number to purchase items, or your social security number and date of birth to steal your identity. Or maybe they want your house or land, or the money you are wiring to purchase property, which brings us here today.
Fraud involving real estate is running rampant across the country. There are so many schemes we could go on for days, but we are limited in time. There has been a significant rise in fraud involving the sale of vacant houses and non-owner occupied, unencumbered houses and land. Fraudsters are forging deeds and recording them in the land records. From there, they are turning around and selling these properties to third parties or posing as the lawful owner and renting them out to unsuspecting tenants.
Last year one of my clients was closing on the sale of a beautiful home, sales price was about $250,000-$300,000. They had their existing tenant vacate the home about 2 weeks before closing so they could do repairs. We got the title work updated and there was a forged deed to this property recorded a day or two earlier. I notified the client and we extended the closing date by about 10 days to give us time to find out what's up and deal with it.Within 48 hours affidavits and other documentation required to squash this and clear the title were filed. It was deemed clear by the title company on a Friday and it was going to close the end of the following week.
On Saturday morning my cell phone was blowing up. My client's crew went out there to work on the house and there was someone else's crew working on it. Say what?? The police were called and when they arrived someone came running out of that house with that forged deed in hand saying they owned the house. The police said it was a civil matter and left. Demands were made, a lawsuit filed, and the end of the story is that things got too hot for the crook to handle and he voluntarily showed up to sign all the documents necessary to make it go away for him…at least on the civil suit level.
This house was only vacant for about 10 days when they swooped in. People ask us what precautions they can take to dissuade the fraudsters from trying to steal their unencumbered property. If the register's office where the property is located offers a service alerting you to the recording of documents with your name on it, sign up for that. If you can access their recordings through their website, check it regularly.
If you own a vacant home have your management company or a neighbor keep an eye on it if you cannot personally go there to make sure no one is working on it or living in it without your knowledge. Check the address on line to see if it's being advertised by sale or rental by anyone. Keep an eye on Craig's list and websites that contain the private sale or rental of properties. And if something comes up, call an attorney immediately.
A client called me last week about encumbering a property he owns that is free and clear with a home equity line of credit. He's losing sleep over the possibility of the title being stolen and they travel frequently. Frankly, that's not a bad idea! You only pay interest on what you borrow so what's the harm?
We come across our fair share of what we consider suspicious deeds and other documents when examining titles. We attend webinars and get bulletins on recognizing fraudulent transactions that include the red flags to look for. We have to be vigilant, take extra steps to verify the identities of parties to every transaction, and listen to our "gut" when something just isn't right.
It's a constant battle and the crooks are always coming up with new schemes in the hope that at least one person will fall for it. When purchasing property, our advice is to work with an experienced, reputable team when buying or selling real estate that are more likely to recognize and catch fraud before it happens.
Wire fraud has been and is continuing to run rampant. Emailed wiring instructions have been intercepted by the crooks, changed, and then forwarded to the intended recipient. They also generate their own wiring instructions using the same letterhead as the legitimate company and send those to buyers of real estate. They target the real estate companies, escrow agents, lenders and closing attorneys because of the high volume of transactions and money being transferred.
You ask, how do they know a wire is going to be sent? They hack into the emails once they leave a secure domain and watch. Most realtors, buyers and sellers do not have the same kind of security and encryption tools we have. The crooks watch and wait. If they simply keep an eye on the listings they can see "contract pending" and thus, another potential victim. We have seen this happen many times over the years. It is not new, but the fraudsters are getting a lot better at it.
Several years ago, we would get emails from people pretending to be employees from other closing offices asking for us to wire funds to their new account, but the email would be written in broken English and would include typos and misspellings and even the email addresses would be different than the people we were used to dealing with. Nowadays though, they have gotten so good that it can be very difficult to tell the difference, or they are actually sending the emails from the actual closing offices/real estate agents emails. And as mentioned before, they are able to read the previous emails so the fraudsters are familiar with the transaction up to that point. This is why it is vital to communicate over the phone or in person with the people you are sending money to.
I know of one instance recently where the buyer was moving here from another state, and was paying cash for his new home and it was over $300,000.00. He was communicating with his real estate agent and closing agent via email regarding the logistics of his closing. Then one day a few weeks before his closing, he got an email from his real estate agent letting him know that he needed to send his funds a few weeks before closing to make sure that it was all ready before closing. He was eager to close on time as he was moving from out of state, so he did.
Unfortunately, the real estate agent did not send that email so his funds were sent to the fraudsters account. Fortunately, he did call the closing agent after he sent the funds to let them know it was sent. They were not anywhere near ready for closing yet, so they called him back to inquire about where the funds were sent. This closing agent and this customers bank were able to track down the money and get it back but it took several weeks. The seller was unable to wait for this to get cleared up, so he was not able to buy that house, but he was able to get most of the money back.
Apparently his funds were sent to an account in a different state and that account was set to automatically send those funds to an account in another country. The bank was able to stop that second transfer before it went but it took some time for them to investigate and release the funds back to that buyer. Wiring instructions should be sent in a secure manner directly from the escrow agent to the party sending the funds with instructions on how to verify them before wiring any money.
We also recommend leaving off a portion of the account number and requiring a phone call to a verified phone number to validate the instructions and get the full account number. No one should ever hesitate to call the closing agents office at the number they know is to that office to verify any emails they get. ESPECIALLY wiring instructions.
Stealing entities – if title is held in an entity and they allow that entity to go inactive for failure to file annual reports or not being current with the Department of Revenue someone can swoop in and open a new entity with the same name. Then they try to sell the properties that were actually owned by the entity that went inactive.
Important to keep your entity up to date with all filings like annual reports and tax filings to avoid this. Also it is important to have a written operating agreement or corporate by laws and to keep these updated as you have changes within the company.
New fraud – there are now fraudulent loan payoff statements being sent out to closing agencies. I've seen them and they look real. It is important for your closing attorney to order the payoff directly from your lender, so don't be surprised if they request information like your account/loan number, part of your SSN and might also need you to sign an authorization letter to allow the mortgage company to discuss the loan with you.
3rd segment following 9:30 break starting about 9:35 to 9:45 AM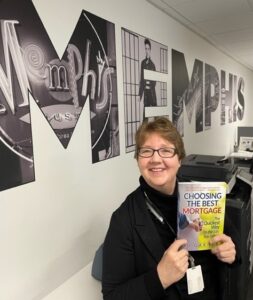 TOPICS COVERED BY JO GARNER, LICENSED MORTGAGE
Myths about what affects your CREDIT score
Myth # 1: You have to carry a debt balance to create a score.
Truth: You need some credit history over the last two years, but you do NOT have to carry a balance on a credit card in order to obtain a high score.

Myth # 2: Your income affects your score.
Truth: Your income does NOT affect your score.

Myth # 3: You and your spouse share a credit score.
Truth: You and your spouse do NOT share a credit score. You each develop your own unique scores based on your individual activity.
Myth # 4: Closing all my accounts is a good thing.
Truth: Closing all your accounts is NOT a good thing. Keeping the credit card accounts open and in good standing is a good thing, especially if the accounts are older.
TIP: Do NOT open any new accounts or borrow more money on existing accounts. (Do not go buy furniture and décor for the house you are buying until AFTER your mortgage is fully closed and money sent)
DON'T GET TRIPPED UP MOVING MONEY AROUND
When you are just before applying for a mortgage, in the process or right before closing. DON'T move money around to different accounts. DON'T make large deposits for cash that cannot be traced and do not borrow any money.
Any large deposit must be sourced with a clear paper trail.
DON'T CHANGE JOBS OR ANYTHING ABOUT YOUR PAY BEFORE GETTING YOUR MORTGAGE APPROVED AND CLOSED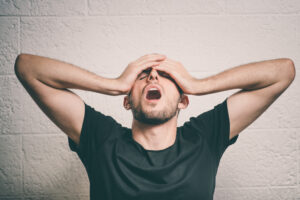 Example: Albert Abbott was freshly out of the military with a job as a new hire. The salary wasn't great but, at least he could qualify for the mortgage to buy the house that he wanted.
As our mortgage team was processing Albert's mortgage papers, we noticed that, in the middle of the loan process, Albert had switched from a salaried employee where the employer withholds Federal Income taxes and other deductions, over to a 1099 subcontractor position.
As a 1099 worker, the employer no longer withheld Federal Taxes and other deductions. Now, that Albert was self-employed, he would have to pay his own taxes because now he was self-employed.
When I asked Albert about the switch from being an employee to being self-employed, he said, "Because I can make a lot more money." His eyes bulged outward when I informed him that the government mortgage program, he wanted would not allow us to count any of his self-employment income until he had been on the job or at least 2 years to set up a track record.
Albert decided that "less is more" and arranged with his employer to return him to his employee status, even if he was making less money. At least he would be able to qualify for his mortgage.
4th segment following 9:45 am break about 9:48 to 9:56 am
REAL ESTATE TIP OF THE WEEK: Rob Draughon and Shelley Rothman have about a minute to share a real estate tip
Jo Garner gives tip: Marry the house date the interest rate. From 1967 to 2022 values in real estate have increased 867%. If you can afford to buy a home and you plan to keep the home for a few years, your chances of having your home go up in value while you live there is very high. One day we might be able to refinance your mortgage if mortgage rates should drop down enough for a refinance to make sense.
Vincent Demps, private investigator with Masterchek. Tip: Give each of your financial accounts a different password. If someone manages to hack one account, they cannot hack them all.
ANNOUNCEMENTS FROM SPONSORS:
Talk Shoppe offers free networking & education to anyone interested in real estate or in business or in health and wellness. Talk Shoppe meets every Wednesday 9A-10A CT at Concorde Career College 5100 Poplar the 1st floor in the Memphis Clark Tower and also on zoom. Go to www.TalkShoppe.com and click the Events tab for the link to get into the event online "Workplace Surveillance..What is it and Why Is It Important" Vincent Demps, Mastercheck 901 799-1003
Thank you to Mary Lou Nowak, representing Mid-South Home Helpers for supporting our business and real estate community by sponsoring Talk Shoppe's free education and networking. Mid-South Home Helpers can help you by offering non-medical assistance for your aging loved one so they can remain safely and comfortably in their own home. Call Mid-South Home Helpers at 901 414-9696.

Santa Claus has been hanging around the Memphis and Mid-South this spring and summer. Santa Claus is available for appearances to make your birthday parties and other events more memorable off-season. Contact Santa Claus' booking agent Chuck Bohannan HoHoOnTheGo50@gmail.com

Happy Easter/ Have a Wonderful Passover
Subscribe at www.JoGarner.com and you can get our weekly blog posts with podcasts conveniently in your inbox.
5. Real Estate Mortgage Shoppe reminds you to MAKE YOUR PLAN. LET'S WORK YOUR PLAN. IF THE DEAL WORKS FOR YOU TODAY, DO IT TODAY.
LEGAL STUFF: SPECIAL NOTE: REAL ESTATE MORTGAGE SHOPPE RECOMMENDS THAT YOU CONSULT WITH A FINANCIAL, LEGAL OR OTHER CERTIFIED, LICENSED PROFESSIONAL BEFORE ACTING OR INVESTING ON ANYTHING YOU HEAR OR SEE FROM THE CONTENT ON THIS SHOW OR BLOG POSTS. THE INFORMATION WE SHARE ON REAL ESTATE MORTGAGE SHOPPE IS GENERAL IN NATURE MEANT FOR GENERAL EDUCATIONAL PURPOSES ONLY AND NOT AN OFFER TO LEND.. ALL EXAMPLES GIVEN FOR ILLUSTRATION PURPOSES ON REAL ESTATE MORTGAGE SHOPPE AND ARE BASED ON TRUE STORIES BUT WE USE FICTIONAL CHARACTERS AND DO NOT DIRECTLY REFLECT REAL PEOPLE OR EXACT DETAILS IN ANY OF THE SITUATIONS.
QUOTE CORNER:
Anonymous "Money can't buy happiness, but neither can poverty."
Anonymous "I know the voices in my head aren't real, but they sure have good ideas."
____________________________________________________________________________________
REJOINDERS:
Don Lawler, StorytellersMemphis.com Memphis, TN

Tom King, Appraiser Shelby Co, Tipton Co and Fayette Co TN

Suzan David, Web Designer and Marketing webandstorymedic.com
Transitional Music: "Fool on the Hill" Paul McCartney; "Only Fools Rush In" UB40; "Won't Be Fooled Again" by The Who; "Taking Care of Business" by Bachman Turner Overdrive for the Talk Shoppe Business Tip For Real Estate Pros.
PICK UP YOUR COPY OF "CHOOSING THE BEST MORTGAGE-THE QUICKEST WAY TO THE LIFE YOU WANT" by: JO GARNER
An essential guide for real estate professionals and their customers.
Now on Amazon and Barnes and Noble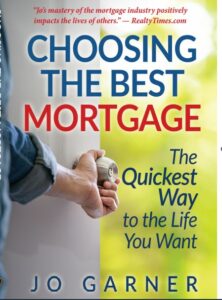 ABOUT ATTORNEYS ROB DRAUGHON & SHELLEY ROTHMAN, GRIFFIN, CLIFT, EVERTON & MASCHMEYER LAW FIRM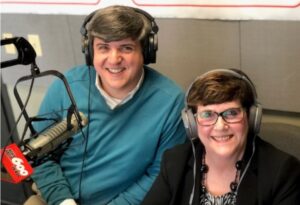 (901) 752-1133
ABOUT JO GARNER-MORTGAGE LOAN OFFICER: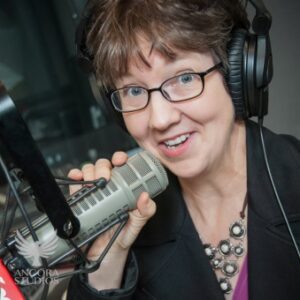 WHAT DO YOU WANT TO ACCOMPLISH WITH YOUR MORTGAGE?
www.JoGarner.com (901) 482 0354 jo@jogarner.com twitter @jogarner NMLS# 757308
(currently working with Cardinal Financial Company, Limited Partnership NMLS #66247 equal housing opportunity 2645 Appling Rd 102 Memphis, TN 38133 ) Online loan application https://online.cardinalfinancial.com/#/p/apply/jogarner
www.cardinalfinancial.org for licensing info www.nmlsconsumeraccess.org/EntityDetails.aspx/company/66247 "Whatever YOUR personal priorities are, my job is to help you get the mortgage terms that will give you bragging rights when you talk about it and help you score on hitting your goals ."
As a mortgage loan officer, my job is to help you get to the benefits you want from your financing terms. What is most important to you? I can help you find the financing terms that will help you get to what you want. What is your comfort level on a house payment? How much are you comfortable paying down,? What type of financing do you need to get the house you want to buy or refinance?
Different clients have different priorities in life—some are buying their first home with very little down payment funds. Some are recovering from medical challenges, divorces or preparing to send children to college and some are embarking on a long term goal of buying properties to build rental income."
Jo Garner is a mortgage officer with extensive knowledge in tailoring mortgages to her customers who are refinancing or purchasing homes all over the country. She offers conventional, FHA, VA or other loan programs for refinancing and purchases.
Jo can help you look at rent vs buy, when it makes sense to refinance, how to get the best deal on your home purchase financing.
Jo Garner has been in the real estate/financing business for over 25 years.  She grew up in West Tennessee and got her start in real estate in Portland, Maine where she first began her real estate career. She received her real estate education from the University of Southern Maine  and was personally mentored in San Diego, California  by Robert G. Allen, author of Nothing Down, Creating Wealth and The Challenge.
On moving back to West Tennessee in 1987, she went into business buying and selling discounted owner-financed notes secured on real estate.  In 1990 Jo went to work for a residential mortgage company and has been a mortgage loan officer for over 25 years.  Her goal is to offer excellent, affordable service to her customers, tailoring the loan programs to the specific needs of her clients. 
In addition to her work in the mortgage field, Jo Garner  is the primary sponsor and founder of Talk Shoppe in Memphis. www.TalkShoppe.com Jo Garner also host the radio show Real Estate Mortgage Shoppe airing on News Radio AM 600 WREC and iHeart Radio with podcasts and show notes published on www.JoGarner.com Pick up Jo Garner's book on Amazon or Barnes and Noble "Choosing the Best Mortgage-The Quickest Way to the Life You Want"