Jo Garner, Host and Mary Lou Nowak, Co-host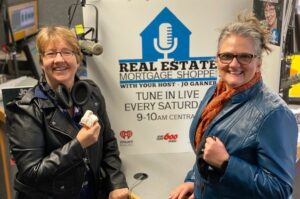 Good morning, Memphis! Welcome to our internet listeners and podcast listeners across the 50 states! You're on Real Estate Mortgage Shoppe. I'm your host, Jo Garner, Mortgage Loan Officer. Make your plan. Let's work your plan. If the deal works for you today, let's do it today. Connect with me at www.JoGarner.com. Thank you to real estate attorneys Rob Draughon and Shelley Rothman of Griffin Clift Everton and Maschmeyer for sponsoring our show. For your real estate closing, call Rob and Shelley at 901 752-1133. Our general topic is MAKE YOUR FAMILY THANKFUL YOU TOOK TIME TO EXPLORE YOUR HOME AND MORTGAGE OPTIONS. Call us while we're live today November 28th, 2020 at (901) 535-9732.
TOPICS AROUND THE TABLE
Today we are sharing stories and offering solutions on how to make home and life style changes smoother. I will be sharing some stories of people who have Just the right mortgage program as a timely solution to their situation. Mary Lou Nowak of Mid-South Home Helpers will be sharing some stories and the Seven Conversation Starters to help YOU help YOUR loved one when it is time to make changes.
INTRODUCING MARY LOU NOWAK-MID-SOUTH HOME HELPERS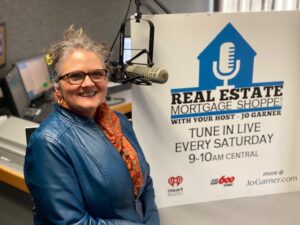 Mary Lou Nowak-Mid-South Home Helpers
Having coffee with us today is Mary Lou Nowak, managing partner of Mid-South Home Helpers for the last 8 years. Mary Lou, you truly know what to do when it comes to non-medical assistance to help our loved ones enjoy staying comfortably and safely in their own homes. Tell our audience a little bit about you and what Mid-South Home Helpers does for your clients. (
(Jo) TIMES OF TRANSITION—MOM'S TINY HOUSE STORY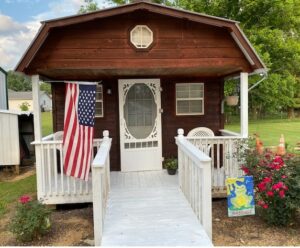 Mother's Tiny House
(Jo) The heart and soul of being a mortgage loan officer over 25 years has been the honor and privilege of being on the journey with my customers at meaningful time of transition. Sometimes for them it is purchasing their first home. Sometimes it is making the monumental decision to down size or to get started buying income-producing real estate. Sometimes it is getting to help them restructure their finances by refinancing their home. Thank you, to each one of you that have allowed me to be on part of YOUR journey.
Mary Lou, you have been a valuable resource for our family with your knowledge of options for loved ones who need care. You know my family's story but I would like to share it with our listeners, especially for those families looking for ways to get their loved ones home so they can care for them.
After a diagnosis that prevented my Mother from being able to walk or move around much, my sister found a used Tiny House for sale. We bought it and fixed it up, added a deck and wheel chair ramp to the front and back of the house and really fixed it up to look cute. My mother LOVES her Tiny House. It is hers and she can eat when she wants, sleep when she wants, watch what she wants on TV and have family and friends come visit safely. She has nurses and other care givers who come in and care for her and, of course, my sister and I love being there to dote on her too.
Opal Osborne's Story- Reverse Mortgage Allowed Her to Remain In Her Home-Sweet-Home
Let me introduce you to Ms. Opal Osborn. Let's start with Opal Osborn's story. Ms. Osborn's husband of 50 years had passed away. She did not have much money left after her husband's death, but she owned her home worth about $175,000 free and clear.
Her son called me after listening to Real Estate Mortgage Shoppe, radio show I host, and told me his mother wanted desperately to continue living in her home but needed money to make some repairs and, after her husband passed away, she lost some of the income they had been enjoying. She was going to be forced to move unless we could find a solution.
After checking into some things, we were able to get Ms. Osborn approved for a reverse mortgage where she could get part of the money upfront to make the needed repairs on her home and then she could receive income each month from the reverse mortgage program. The reverse mortgage was a god-send for Ms. Osborn.
Let's talk about some solutions that might work uniquely for YOUR family and YOUR loved ones. It may be buying a bigger home, a smaller home, a tiny home or just refinancing and modifying your home to fit your family's changing needs. I want to hear YOUR story. Call me at (901) 482-0354 What do YOU want to accomplish with YOUR mortgage? Make your plan. Let's work your plan. If the deal works for you today, let's do it today. www.JoGarner.com
Mary Lou Nowak, owner of Mid-South Home Helpers, you work with families who are looking for solutions for care for their aging or handicapped loved ones. What are some options you have seen people use as their family solution? (Mary Lou launches into her topic until 9:15 break—about 3 min and can continue after break)
You're on Real Estate Mortgage Shoppe. I'm your host, Jo Garner, Mortgage Loan Officer. What do YOU want to accomplish with your mortgage? Make your plan. Let's work your plan if the deal works for you today, let's do it today. When we come back Mary Lou Nowak of Mid-South Home Helpers will be sharing more stories and solutions that may help you or someone you know with a loved one who needs non-medical assistance. See you back in just a moment.
LOOK BACK MEMPHIS TRIVIA CONTEST
2nd segment after 9:15 break: Our Look Back Memphis Trivia Contest is brought to you by notable Memphis historian, Jimmy Ogle. For more about Jimmy, go to www.JimmyOgle.com or Search on Google for "Jimmy Ogle Pink Palace" to find some of his informative and entertaining lectures on Memphis history. The Look Back Memphis Trivia Contest is sponsored by John and Jennifer Lawhon of Lawhon Landscape (901) 754-7474 the Lawhon's can help you plan your landscaping if you have a BIG, BIG project or a smaller project or you can do the big project in phases . The Lawhons are giving away a $25 gift card to the first person with the correct trivia answer. If you know the answer to our trivia question, call us at 901 535 WREC 901 535-9732.
Garner # 166 * 12/14/19

Abe Fortas
Question: I rose from teenage prodigy violinist in the 1920s to Supreme Court Justice in 1965. Who am I?
Hint: In the 1920s, I performed in night clubs on Beale Street at age 13 in a group called the Blue Melody Boys.
Hint: I was first in my class at Southwestern at Memphis in 1930 and received a Law degree from Yale University.

Hint: In 1963, he represented Gideon in Gideon v Wainwright (6th Amendment right for counsel for anyone who could not afford an attorney – a landmark ruling).
Final Hint: I served on the U.S. Supreme Court from 1965 to 1969. Who am I?
Answer: Abe Fortas was born in Memphis, the youngest of five children of Russian and Lithuanian immigrants. Fortas acquired a lifelong love for music from his father, who encouraged his playing the violin, and was known in Memphis as "Fiddlin' Abe Fortas". At age 13, he formed the Blue Melody Boys, making $8 per night performing on Beale Street. He attended public schools in Memphis, graduating from South Side High School in 1926 at the age of 16. He next attended Southwestern at Memphis (now Rhodes) on a scholarship, led the school orchestra, graduated first in his class in 1930 with a Bachelor of Arts degree in political science.
He served on the U.S. Securities & Exchange Commission, Public Works Commission, Department of the Interior, and Advisor to U.S. Delegation in Formation of United Nations. He clashed with Sen. McCarthy during Red Scare (HUAC) hearings in the 1950s.
In 1963, Fortas represented Clarence Earl Gideon in his appeal before the Supreme Court. Gideon, a poor man from Florida, had been convicted of breaking into a pool hall. He could not afford a lawyer, and none was provided for him when he asked for one at trial. In its landmark ruling in Gideon v. Wainwright, the Supreme Court held for Gideon, ruling that state courts are required under the Sixth Amendment to provide counsel in criminal cases for defendants unable to afford their own attorneys or lawyers.
In 1965, President Lyndon Johnson nominated Fortas to the U.S. Supreme Court, and he served until 1969. On the Court, he was particularly known for his advocacy of children's rights.
Jimmy Ogle has retired from walking tours in Memphis. Twelve of his Memphis History lectures entitled Making Memphis – Storytelling by Jimmy Ogle may be viewed for FREE on the internet by Googling "JIMMY OGLE PINK PALACE". View JimmyOgle.com for more information.
___________________________________________________________
TOPICS COVERED BY MARY LOU NOWAK, MID-SOUTH HOME HELPERS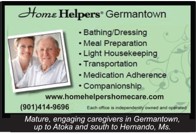 As you serve your clients with non-medical assistance for their aging or handicapped loved ones, what are some housing solutions that you see work best?

For the types of housing you see your clients using for the loved ones, what is it about each housing arrangement that makes it work for that family?

How does Mid-South Home Helpers set up your care programs to uniquely serve these clients?

What sets Mid-South Home Helpers apart from some of the other services?

What are some signs that a loved one may need some assistance with daily living?

What are some conversation starters to help ease your family member into working with family members on solutions?
___________________________________________________________
TOPICS COVERED BY JO GARNER, MORTGAGE LOAN OFFICER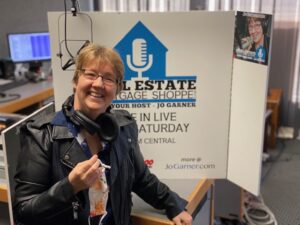 Share some stories of your mortgage clients who have come up with innovative solutions for keeping the family in close proximity, even when they are not nearby.
Carter and Claire Caldwell story– Bounding over Barriers To Be With The Grandbabies
How about these brilliant mortgage customers who figured out a way to have their create income from the mortgage on their primary residence that they could use to pay for their second residence near their children and grandchildren over 1,000 miles away…
Here is a brilliant idea from one of my past "rock star" mortgage clients. Carter and Claire Caldwell were both over 62 years old. They loved their home next to the lake and their longstanding neighbors and friends. But, the Caldwell's yearned to spend time playing with their toddler grandchildren who lived several hundred miles away. These grandparents were motivated to financially mastermind a way to get a second home near their grandkids. And, one day, whenever that day came when they might need their children's help and assistance, they would already have their home close by. Want to know their brilliant idea????
Since the Caldwell's were over 62 years old and they had paid off their mortgage early, they applied and got a Reverse Mortgage. The Reverse Mortgage on their primary residence was now paying them each month, so they had the income to afford to spend a five whole months at a time playing and making memories with the grandkids. If you want to see STUNNINGLY BRILLIANT strategy, observe what happens when grandparents are determined to spring themselves across the miles to hold their grandbabies in their laps.
Sometimes it is just a matter of modifying the home you already love.
Lydia Lovelace's story—Do You Love where you live and need to make changes but want to stay?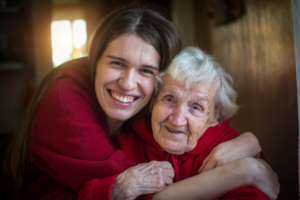 Does the layout of your home work well for you and your family? Are you in close proximity to people and places that make living in your current location convenient? Do you have a good relationship with your neighbors?
Lydia Lovelace (not her real name) called me with this dilemma-should I stay or should I go? Instead of downsizing after retiring, she invited her daughter and son-in-law to go in together to buy a larger home with a mother-in-law wing and sell Lydia's home.
The problem was that her daughter's family really liked the old home place, its land and the pond and woods out back and the layout of the house. Ms. Lovelace had a licensed contractor come out and look at the feasibility and costs of separate living unit to the existing homeplace so that Lydia could have her private space.
The family looked at other homes and got estimates on what it would costs with money down and payments per month on other homes with the right layout and proximity to work and shopping and doctor's offices. They compared these numbers to what it would costs to remodel and add the extra living space onto Lydia's existing home. The decision ended up being to make the modifications to the home and for everyone to live in remodeled existing home instead of moving.
They compared doing a cash out refinance on the home to get the funds to remodel or getting an interest-only home equity line of credit to cover the costs of remodeling. Since the daughter's family and Lydia's would be taking over the mortgage payments, the decision on how to finance the remodeling of the home would be a group decision.
Here are some questions to ponder if you are trying to decide to stay in your current home or stay in your parent's current home and remodel it to fit the new living situation OR if you should buy a different home already more suited to your new lifestyle living with parents and grandparents or with your parents and grandparents living with YOU.
Does the layout of your home work well for you and your family? Are you in close proximity to people and places that make living in your current location convenient? Do you have a good relationship with your neighbors?
What would it cost to remodel vs buying a different home to meet your changing lifestyle needs once your other family is living under the same roof with you.? Will the covenants and restrictions and zoning in your area allow you to make these changes to your home? What about
What do YOU want to accomplish with YOUR mortgage? Make your plan. Work Your Plan. If the Deal Works for your today, Let's do it today. Call me at (901) 482-0354 or email Jo@JoGarner.com
What are some other sources of cash or financing options for retired borrowers?
Home Equity Line of Credit if it is affordable and small enough to pay off quickly if the interest rate begins to climb. Home Equity lines are great for fixing up the home and doing maintenance. If you have a house with a lot of equity that you would like to sell, but you need to buy your new home before you can sell the old one, you can use a temporary equity line of credit secured on the old home to access the cash you need for a down payment on the new home. When the old house sells, you can pay off the Home EQUITY Line of Credit and then the house you just purchased with the credit line money is free and clear or just has a very small loan balance on it with a small payment, just like it would have been if you had sold your old residence first.
Other Financing in some situations can be used when older citizens buy a bigger house so they can live with their other family members. Or they down size to simplify and enjoy life a little more. I've had some of my older customers call and say, "Jo, I'm 80 years old. Would you lend an 80 year old person a 30 year loan?" The answer is YES. Lenders are not allowed to discriminate based on the age of the borrower. So regular mortgages of many shapes and sizes are available to the older clients.
There is a special mortgage program called the Family Opportunity progam through Fannie Mae, one of the largest mortgage buyers in the country. This program, under certain documented conditions will allow the son or daughter of an aging parent to purchase a home for that parent who cannot qualify by themselves. The son or daughter does not have to live in the home and can buy, with favorable mortgage terms as if they were owner occupants, even though they will not be living there and the parents do not have to be on the loan either.
Ask me more about this program after the show.
Other sources of financing can come from surprising sources like a cash value on a whole life insurance policy. There are still other places we can go treasure hunting together. Call me personally and let's talk about YOUR options (901) 482-0354 or connect with me at www.JOGarner.com
REAL ESTATE TIP OF THE WEEK (Mary Lou Nowak of Mid-South Home Helpers shares tip for housing and caring for aging loved ones. Jo Garner shares mortgage tip on types of financing available to help with life changes-including Fannie Mae's newer product Family Opportunity program.
ANNOUNCEMENTS:
Talk Shoppe offers free networking & education to anyone interested in real estate or in business. Talk Shoppe meets every Wednesday 9A-10A CT on zoom Just go to www.TalkShoppe.com and click on the Upcoming Events tab to get the link to the meeting site. This Wednesday Talk Shoppe will be presenting December 2nd, Ed Hill, "Validate Your Contractor" Master Roofing, 901-273-6594
Talk Shoppe events are free thanks to supporters like Nita Black, business strategist. Talk Shoppe thanks Nita Black for keeping our bookkeeping in the black. She can help you and your business too. info@nitablack.com
Thank you to Kurt Lau and Peggy Lau of Dreamtrips for sponsoring Talk Shoppe's free business networking and education to the community. When you are ready to enjoy a vacation—do it in high style with your Dreamtrips membership at a price you can brag about. Call Peggy to find out more (901) 289-0747.
Thank you to Miranda Griffin of www.healthymidsouth.net for your contributions to Talk Shoppe and our community. Connect with Miranda for simple, affordable, healthy solutions to your routine that can add quality YEARS to your life.
Thank you to our Real Estate Mortgage Shoppe sponsors today—real estate attorneys Rob Draughon and Shelley Rothman of Griffin, Clift Everton and Maschmeyer. Give Rob and Shelley a call to handle your real estate purchase or refinance closing (901) 752-1133
4. Subscribe at www.JoGarner.com and you can get our weekly blog posts with podcasts conveniently in your inbox.
5. Real Estate Mortgage Shoppe reminds you to MAKE YOUR PLAN. LET'S WORK YOUR PLAN. IF THE DEAL WORKS FOR YOU TODAY, DO IT TODAY.
SPECIAL NOTE: REAL ESTATE MORTGAGE SHOPPE RECOMMENDS THAT YOU CONSULT WITH A FINANCIAL, LEGAL OR OTHER CERTIFIED, LICENSED PROFESSIONAL BEFORE ACTING OR INVESTING ON ANYTHING YOU HEAR OR SEE FROM THE CONTENT ON THIS SHOW OR BLOG POSTS. THE INFORMATION WE SHARE ON REAL ESTATE MORTGAGE SHOPPE IS GENERAL IN NATURE MEANT FOR GENERAL EDUCATIONAL PURPOSES ONLY. ALL EXAMPLES GIVEN FOR ILLUSTRATION PURPOSES ON REAL ESTATE MORTGAGE SHOPPE AND ARE BASED ON TRUE STORIES BUT CHANGE NAMES AND CERTAIN DETAILS THAT DO NOT AFFECT THE INTEGRITY OF POINTS WE ARE MAKING IN THE EXAMPLES.
QUOTE CORNER:
Ernest Hemingway "Now is not the time to think about what you have. Think about what you can do with what you have."
____________________________________________________________________________________
REJOINDERS:
Ed Hill, Masters Roofing (901) 273-6594

Kelly Inman of Next Day Access (wheel chair access, stair lifts and grab bars) 901 617-4675

Bill Emmerling, Vista Points www.vistapoints.org (setting up special needs trusts)
Transitional Music: "Because You Loved Me" by Celine Dion; "Home" by Phillips Phillps; "Forever Young" by Rod Stewart; "Taking Care of Business" by Bachman Turner Overdrive for the Talk Shoppe Business Tip
_____________________________________________________________________________________
ABOUT MARY LOU NOWAK OF MID-SOUTH HOME HELPERS
www.homehelpershomecare.com (901) 414-9696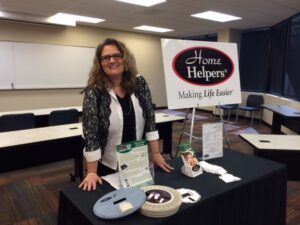 Mary Lou Nowak, managing partner of Mid-South Home Helpers and serves as Vice President of Marketing and 2018 Professional Conference Chairperson of Professional Network Of Aging. She is a professional who began client care at a 500 bed community hospital in 2001 and since, while working with seniors and their families as owner of Home Helpers became an expert in expediting long term care insurance policies saving families thousands. 
Home Helpers – (901) 414-9696
ABOUT JO GARNER-MORTGAGE LOAN OFFICER: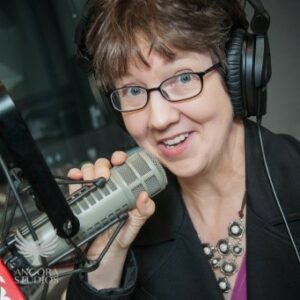 WHAT DO YOU WANT TO ACCOMPLISH WITH YOUR MORTGAGE?
www.JoGarner.com (901) 482 0354 jo@jogarner.com twitter @jogarner NMLS# 757308 (currently working with Sierra Pacific Mortgage, Inc)
"Whatever YOUR personal priorities are, my job is to help you get the mortgage terms that will give you bragging rights when you talk about it and help you score on hitting your goals ."
As a mortgage loan officer, my job is to help you get to the benefits you want from your financing terms. What is most important to you? I can help you find the financing terms that will help you get to what you want. What is your comfort level on a house payment? How much are you comfortable paying down,? What type of financing do you need to get the house you want to buy or refinance?
Different clients have different priorities in life—some are buying their first home with very little down payment funds. Some are recovering from medical challenges, divorces or preparing to send children to college and some are embarking on a long term goal of buying properties to build rental income."
Jo Garner is a mortgage officer with extensive knowledge in tailoring mortgages to her customers who are refinancing or purchasing homes all over the country. She offers conventional, FHA, VA or other loan programs for refinancing and purchases.
Jo can help you look at rent vs buy, when it makes sense to refinance, how to get the best deal on your home purchase financing.
Jo Garner has been in the real estate/financing business for over 25 years.  She got her start in Portland, Maine where she first began her real estate career. She received her real estate education from the University of Southern Maine  and was personally mentored in San Diego, California  by Robert G. Allen, author of Nothing Down, Creating Wealth and The Challenge.
On moving back to West Tennessee in 1987, she went into business buying and selling discounted owner-financed notes secured on real estate.  In 1990 Jo went to work for a residential mortgage company and has been a mortgage loan officer for over 25 years.  Her goal is to offer excellent, affordable service to her customers, tailoring the loan programs to the specific needs of her clients. 
In addition to her work in the mortgage field, Jo Garner  is the primary sponsor and founder of Talk Shoppe in Memphis. www.TalkShoppe.com Jo Garner also host the radio show Real Estate Mortgage Shoppe airing on News Radio AM 600 WREC and iHeart Radio with podcasts and show notes published on www.JoGarner.com