Are you pondering whether to buy a home or rent? Are you searching for money to close? Today the conversation is about where to find funds to close to buy a home. Questions to ask yourself to decide to buy or rent. We will look at some profitable exit strategies to consider. And our expert realtor, Pat Goldstein, will be sharing stories of her first-time homebuyers.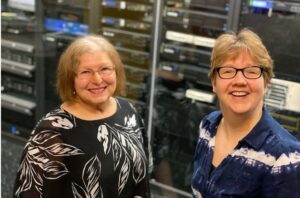 What do YOU want to accomplish with YOUR mortgage? Make your plan. Let's work your plan. If the deal works for you today, let's do it today. Let's stay connected! Subscribe to get weekly Real Estate Mortgage Shoppe podcasts and show notes at www.JoGarner.com
To Your Success,
Jo Garner, Mortgage Loan Officer NMLS #757308 (901) 482-0354 Jo@JoGarner.com www.JoGarner.com
Welcome!
Good morning, Memphis! Welcome to our internet listeners and podcast listeners across the 50 states! You're on Real Estate Mortgage Shoppe. I'm your host, Jo Garner, Mortgage Loan Officer. You can connect with me at www.JoGarner.com. Our general topic is MAKING THE RIGHT DECISION ON BUY VS. RENT. Subscribe to get Real Estate Mortgage Shoppe podcasts with show notes at www.JoGarner.com Call us while we're live today May 22, 2021 at (901) 535-9732.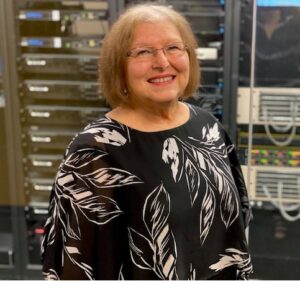 Back in the studio we have the "gold standard in real estate," Pat Goldstein of Crye-Leike Realtors. Pat Goldstein has been in the real estate business for over thirty-five years. She knows real estate in the Mid-South and North Mississippi. She has been known to "find a needle in a haystack" for homebuyers with specific needs. Pat helps homeowners make wise decisions when they are ready to sell. (Pat has about 1 min or so to introduce herself and talk about services she offers her clients)
BUY VS. RENT-QUESTIONS TO ASK YOURSELF
(Jo) ) Buying a home is one of the biggest investments a person will make in their lifetime, not just because it is the highest ticket purchase but because it is where they will rear their children and make the memories that are the foundation of the family history. Two of the most important questions that I ask someone who is struggling with the decision to rent or to buy a home are these:
1. Do you plan to remain in the geographic area for at least the next 5 years? Because if you know you are leaving the area in less than 5 years, you may want to rent and not buy a home.
2. The other question to ask yourself is, "Can you afford to the house payment with the cost to maintain the home and what it might costs out of pocket at the closing table to buy the home?" I can recall some of my former clients who confided to me that they had decided to give up on their dream of homeownership. If you have given up your dream of owning your own home, you probably have given up some other dreams too. Life is too precious and short. Don't give up. Let's talk.
You just might be surprised how much lower a house payment will be compared to rent on the same house. You may be surprised when you look at all of the other perks to owning a house compared to renting. If you don't think you have money to close, I'm a trophy carrying treasure hunter.
NOAH AND NORAH'S STORY-ASK AND YOU SHALL RECEIVE WHEN YOU THINK AND ACT OUTSIDE BOX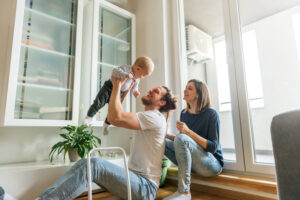 (Jo) My favorite thing about being a mortgage loan officer is that I get to meet the most amazing people on their journey to homeownership or sometimes as they explore scenarios for restructuring their debt to get to a better life. I feel like we are friends sitting around their kitchen table working together on a common project.
I am remembering a young couple with their one-year old son, Noah and Norah Nowling (not their real names.) Noah and Norah had been renting a home for over a year in a neighborhood they loved and they loved being close to family who helped them take care of their son. It was convenient and inexpensive having the family members nearby for child care on demand.
Noah called me one day and then came on over to the office to share their story. They had student loans and were trying to save for a down payment to buy a home. Then some unexpected bills started coming in after they had their first child. They kept putting off looking for a home because they loved the neighborhood where they were living and they did not have a lot of money to put down.
"You have not because you ask not," Noah told me. "We just picked up the phone and asked our landlord if he would sell us the house where we were living. Amazingly, he said yes. Now, we are asking you as our lender-'can you get us the money for a down payment?'"
Since Noah was a first responder with the Fire Department, the answer was yes. For Noah and his wife we got them a low down payment FHA government mortgage funded with $10K from a down payment assistance program under special guidelines for police, fireman and teachers. Noah and Norah only had to pay a very small amount of their own money and everything else was paid by this special down payment assistance program.
The Nowlings got to remain in the house they loved in the neighborhood next to family members who were always at the ready to take care of their little one. Except now the Nowlings monthly payments were going to create more and more wealth in owning their own home instead of paying for someone else's home.
Stay tuned for more first-time home buyers stories. But for now let's pass the microphone to Pat Goldstein, realtor with Crye-Leike. Pat, what is your best advice to someone who is trying to decide whether to rent vs buy?
Pat talks about the advantages of homeownership over renting:
Building wealth through equity each time you make a mortgage payment

Having a principle and interest payment that is fixed and not going up each year like rent typically does.

Freedom to live in the house the way you want to live in it

Opportunity to borrow against the home if you need to

Getting settled and stable in the community
You're on Real Estate Mortgage Shoppe. I'm Jo Garner, your host, mortgage loan officer. What do YOU want to accomplish with your mortgage? Make your plan. Let's work your plan. If the deal works for you today, let's do it today. When we come back you will be hearing more from experienced realtor, Pat Goldstein of Crye-Leike.
THE LOOK BACK MEMPHIS TRIVIA CONTEST
2nd segment after 9:15 break: Our Look Back Memphis Trivia Contest is brought to you by notable Memphis historian, Jimmy Ogle. Twelve of his Memphis History lectures entitled Making Memphis – Storytelling by Jimmy Ogle may be viewed by Googling "JIMMY OGLE PINK PALACE". View at JimmyOgle.com. . The Look Back Memphis Trivia Contest is sponsored by John and Jennifer Lawhon of Lawhon Landscape (901) 754-7474 the Lawhon's can help you plan your landscaping if you have a BIG, BIG project or a smaller project or you can do the big project in phases . The Lawhons are giving away a $25 gift card to the first person with the correct trivia answer. If you know the answer to our trivia question, call us at 901 535 WREC 901 535-9732.
It's time for the Look Back Memphis Trivia Contest provided by notable Memphis historian, Jimmy Ogle. Jimmy Ogle gives free walking tours in Downtown Memphis during the Spring and Autumn. Go to jimmyogle.com for the 2014 Spring season schedule and locations: Our Look Back Memphis Trivia Contest SPONSOR is John and Jennifer Lawhon of Lawhon Landscaping (901) 754-7474. If you have a large landscaping project, a small one, or a large one you want to do in phases, Lawhon Landscaping can help. John and Jennifer Lawhon are giving away a $25 gift card to the first person who calls with the correct answer to our Trivia Contest. If you know the answer, call us on the air at (901) 535 WREC. (901) 535 9732.
Garner # 12 04/30/14
Question: Steamboating used to be the primary way to get to Memphis and I was the "Babe Ruth" of Memphis Steamboating. My former home is now a bed & breakfast. What is my name?
Hint: My daughter, Rosa, began the Memorial Art Academy in my house in 1929.
Hint: My address is 690 Adams Avenue, in the heart of Victorian Village.
Hint: My next door neighbor is the Woodruff-Fontaine House
Last Hint: I am now a "Bed & Breakfast" offering five-star amenities in five meticulously appointed suites!
Answer: James Lee House also known as the Harsson-Goyer-Lee House
Back Story: The 8,100-square-foot home was constructed by William Harsson in 1848. From 1862 to 1926, the Lee Line worked the ports of the Mississippi River from Friar's Point, Mississippi to Paducah, Kentucky. James lee, Jr., a Princeton University-educate riverboat captain, dvice-president of First National Bank, and of the Taxing District of Memphis in the aftermath of the yellow fever epidemic, was also a lawyer that gave up the practice in 1877 to manage the 32 vessels of the Lee Line steamers. Jose Velaquez, local developer and former director of Latino Memphis, has invested $2.1 million to restore the 165-year old mansion, which had its ribbon cutting on April 10, 2014 [jamesleehouse.com].
___________________________________________________________
TOPICS COVERED BY PAT GOLDSTEIN, REALTOR
CRYE-LEIKE, REALTORS
(901) 606-2000

Tips for homebuyers

Tips for home sellers

Talking about a published interview with Dave Ramsey and Barbara Corcoran. Their advice to buy now and not wait because the forecast is for prices on homes to continue to increase over the next few years.
___________________________________________________________
TOPICS COVERED BY JO GARNER, MORTGAGE LOAN OFFICER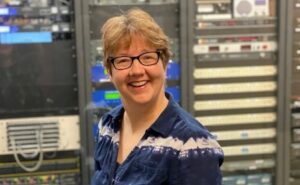 Should we buy a home or rent? Brent and Bella Beaumont's story-MULTIPLE EXIT STRATEGIES
Brent and Bella had been renting an apartment in an neighborhood that seemed to be attracting more crime. When they first got married and moved into the apartment the rent was less than $900/month but now it was over $1,000 per month. When Brent and Bella got the news they were going to have their first baby, the apartment, they realized was too small for their growing family. The payment was too large.
How were they going to find a bigger home with a smaller payment? They wanted to be in a good area where their children could go to the same schools that Bella attended growing up The other challenge was they had very little in savings to put down on a house.
The decision to rent vs buy? Brent and Bella didn't think they had a choice. But, they talked with a realtor who explained to them that, right now, in the Memphis area, they really could find a bigger home in an area where they wanted their children to grow up with a smaller payment and for less than $1,000 to pay at the closing table.
The realtor showed Brent and Bella several homes and they made several offers. Finally, the seller on a nice 3 bedroom home accepted their offer and even agreed to pay the Beaumont's closing costs. Their realtor pointed out two advantages of buying the home they were purchasing. As their loan officer, I pointed out two more advantages that would give the Beaumont's, not one, but multiple exit strategies so they would never have to feel stuck.
The first advantage, the realtor pointed out, was that in the neighborhood where Brent and Bella had decided to buy, home values had traditionally increased in value over time. That meant that 3 to 5 years down the road, they could probably sell the home and buy another home if the need arose to move.
The second advantage, the realtor pointed out after she researched the area, was that the property the Beaumont's were purchasing was located in a strong rising rental market. If the trend of rising rent rates remained steady, the Beaumont's would also have a choice of buying a new home later on and using this property for income-producing rental income -just in case the home selling market was tougher a few years down the road when and if the Beaumont's decided to move to a different home.
The third advantage, as their mortgage officer I got to point out to them, was that the mortgage program they were using was a government FHA assumable loan. That meant, if the Beaumonts could not sell their home outright in a future market and they did not want to use the property as an income-producing rental, they could allow someone to qualify with their mortgage company to take over payments or assume their mortgage instead of the future buyers having to get a new loan. If mortgage rates were much higher in the future when the Beaumont's decided to sell, they buyers might even pay the Beaumont's more upfront for equity to have the privilege of qualifying and taking over the existing much lower interest rate mortgage.
The Beaumont's had three possible positive exit strategies on buying their first home. They could enjoy that peaceful feeling of being free and not stuck. They got some down payment assistance from the city of Memphis and some gift money from parents too and bought their home with about $500 down. They moved into a much larger home than the former cramped apartment with a fixed interest rate payment a couple of hundred dollars less per month than what they had been paying rent. A very SWEET deal for the Beaumont's and their sweet little one on the way.
Amelia Allison's story-Be frugal-Be Focused to live the adventurous life
A. Know your personal comfort level on a monthly house note. Don't depend solely on the mortgage software to dictate your qualifying levels. You might be approved for a loan that puts you at a 50% debt-to-income level—leaving you eating beans and crackers with no room in your budget to travel, go out to eat or enjoy life.

Let me introduce you to Amelia Allison (not her real name.) Amelia's story inspired me. Amelia left her parent's home right after high school and launched into an adventurous life traveling around the country. Amelia planned ahead. She got financial aid for college. She wanted to see the world, so she signed up for school in a faraway area of the country, supporting herself by working part time job and sharing a home with fellow students at the college where she attended.

Amelia was frugal and focused. After graduating college she already knew she wanted to buy a home. But adventure still called her name. In order to travel and dive into life head first, she needed to figure out a way to get a second income without having to work a second job.

Amelia's answer was to purchase a four-plex—a home with four living units. Her plan was to live in one unit and let the rent coming in from the other three units more than pay her house note. As rents would be going up over time, her 30 year fixed rate mortgage would remain stable and low, creating more and more positive cash flow to fuel her excitement-seeking habits.

Here is how it worked for Amelia: She had a knowledgeable realtor who knew the home market and the right professionals—the lender (me) and a good home inspector, title company, insurance professional and trustworthy handyman. I got her approved for a government, low fixed interest rate, low down payment loan program. With a little help from the seller on the closing costs, Amelia and I went treasure hunting for down payment funds to get her into the property without disturbing her emergency fund. I have to admit, hearing Amelia talk about her plans made me yearn to step back in time for just a little while- to be in my 20's again. Ameila had her whole exciting life ahead of her and she knew what she wanted and how she was going to get there.
Digging for treasure when you need funds to close.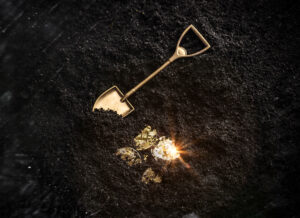 First let's dispel one big gorilla-sized myth- The minimum required down payment to purchase a home where you will live is NOT 20% down. You can actually buy your home with 3.5% or even zero down. Call me at (901) 482-0354 or connect at www.JoGarner.com and let's look at some of YOUR mortgage financing options.
To find your pot of gold to use for down payment funds, here is some places to sink your spade.
Three areas to search are the borrower's forgotten assets, gifts from family or employers and move-in costs paid by third parties. Sinking a shovel into these three areas has turned up pay dirt in the past. Here is a treasure hunting map detailing some clues.
Gift From Family: Gifts can come from family members or employers. The amount of the donation varies according to different loan programs. The donor will be required to document the source of his funds and that the money is a gift to the donee not requiring repayment. If the family member giving the money does not want to cash in a certificate of deposit or stock fund, he can borrow against the asset to give to the donee.
Borrower's Forgotten Assets: Whole life insurance policies or annuities may have a cash value that can be borrowed. Many times the borrower does not realize the insurance she purchased years ago has a cash value that can be borrowed to pay the move-in costs.
Loans secured on certificates of deposit, stocks and bonds, and durable assets such as cars can be used as acceptable sources of funds to close as long as the loan is secured on an asset owned by the borrower. The payment must be added into the debt-to-income ratios for qualifying purposes
IRAs, 401(k)s and Retirement Funds. There can be heavy financial penalties for pulling money from these sources. However, many companies allow the homebuyer to borrow against these assets with no penalty. The repayment terms may be calculated in the borrower's debt-to-income ratio.
Sale or Cash Out Refinance of Existing Real Estate Property can generate needed funds to close on another property. Lenders will require the HUD 1 Settlement Statement or sufficient proof of the source of funds.
Tax Refunds can provide a surprising source of closing funds.
Move-In Costs Paid By Third Parties: Sellers are as motivated to sell a house as the buyer is to purchase. Sellers can pay up to 3% of the sales price toward the buyer's costs if the borrower is getting a conventional loan above 90% loan-to-value. If the loan-to-value is 90%, the seller is allowed to pay costs up to 6% of the sales price or value whichever is less.
On certain loans, the sellers are allowed to pay more and even loan the borrower the equity on a second mortgage. Investor loans allow the sellers to pay no more than 2% no matter how much money the investor pays down.
FHA loans allow the seller to pay up to 6% of the price toward the buyer's closing costs and prepaid taxes and insurance.
Lenders are motivated to close the transaction and sometimes can bump up the interest rate slightly in order to use "premium pricing" to pay the borrower's prepaid taxes and insurance or some of the closing costs. In most cases the rate is increased .25% and the difference in the monthly payment is minimal.
Government agencies such as Tennessee Housing Development Agency have programs that provide down payment assistance to borrowers. Some of the well known programs are City of Memphis Down Payment Assistance, Shelby County Down Payment Assistance, United Housing, Inc. Rural Housing, Mississippi Bond money, H.E.L.P. For the down payment assistance grants and loans, the borrower is required to meet a minimum or maximum annual income guideline and sometimes are required to be first time homebuyers. First time homebuyers are defined as buyers who have not owned real estate in the last 2 to 3 years.
REAL ESTATE TIP OF THE WEEK (Pat Goldsmith has the tip)
ANNOUNCEMENTS:
Talk Shoppe offers free networking & education to anyone interested in real estate or in business. Talk Shoppe meets every Wednesday 9A-10A by going to www.TalkShoppe.com (shoppe), then click the Upcoming Events tab. You will see the virtual zoom web address. This Wednesday May 26, 2021 join us for the "Mastermind Principle: based on the book Think and Grow Rich by Napoleon Hill
For a limited time Talk Shoppe is offering a discount on the price of iHeart radio advertising. Let's talk about how to get the work out about your business through word of mouth over the airwaves. Contact me at 901 482-0354 Jo@jogarner.com
4. . Subscribe at www.JoGarner.com and you can get our weekly blog posts with podcasts conveniently in your inbox.
5. Real Estate Mortgage Shoppe reminds you to MAKE YOUR PLAN. LET'S WORK YOUR PLAN. IF THE DEAL WORKS FOR YOU TODAY, DO IT TODAY.
SPECIAL NOTE: REAL ESTATE MORTGAGE SHOPPE RECOMMENDS THAT YOU CONSULT WITH A FINANCIAL, LEGAL OR OTHER CERTIFIED, LICENSED PROFESSIONAL BEFORE ACTING OR INVESTING ON ANYTHING YOU HEAR OR SEE FROM THE CONTENT ON THIS SHOW OR BLOG POSTS. THE INFORMATION WE SHARE ON REAL ESTATE MORTGAGE SHOPPE IS GENERAL IN NATURE MEANT FOR GENERAL EDUCATIONAL PURPOSES ONLY. ALL EXAMPLES GIVEN FOR ILLUSTRATION PURPOSES ON REAL ESTATE MORTGAGE SHOPPE AND ARE BASED ON TRUE STORIES BUT CHANGE NAMES AND CERTAIN DETAILS THAT DO NOT AFFECT THE INTEGRITY OF POINTS WE ARE MAKING IN THE EXAMPLES.
QUOTE CORNER:
Chinese proverb: "The best time to plant a tree was 20 years ago. The next best time is now."
T Harv Eker "Don't wait to buy real estate. Buy real estate and wait."
____________________________________________________________________________________
REJOINDERS:
Eve Sotiriou, Waterville, Maine

Marx Sterbcow, Sterbcow Law Firm New Orleans, LA

Bernice Ross, Real Estate Columnist Austin, TX
Transitional Music: "I Can't Make Up My Mind" the Zombies; "Home" Dolly Parton; "Home" Phillips Phillips; "Memphis" Johnny Rivers for the Look Back Memphis Trivia Contest
________________________________________________________________________
ABOUT PAT GOLDSTEIN, REALTOR WITH CRYE-LEIKE REALTORS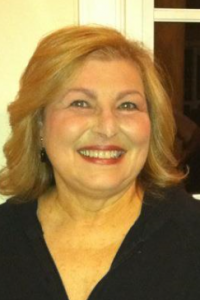 "THE GOLD STANDARD IN REAL ESTATE"
Crye-Leike Realtors
For buying or selling residential real estate
For West TN and North Mississippi
(901) 606-2000
ABOUT JO GARNER-MORTGAGE LOAN OFFICER: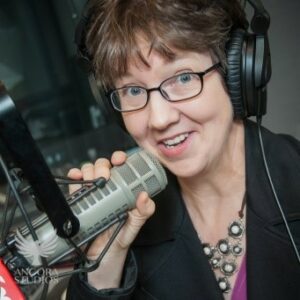 WHAT DO YOU WANT TO ACCOMPLISH WITH YOUR MORTGAGE?
www.JoGarner.com (901) 482 0354 jo@jogarner.com twitter @jogarner NMLS# 757308 (currently working with Sierra Pacific Mortgage, Inc)
"Whatever YOUR personal priorities are, my job is to help you get the mortgage terms that will give you bragging rights when you talk about it and help you score on hitting your goals ."
As a mortgage loan officer, my job is to help you get to the benefits you want from your financing terms. What is most important to you? I can help you find the financing terms that will help you get to what you want. What is your comfort level on a house payment? How much are you comfortable paying down,? What type of financing do you need to get the house you want to buy or refinance?
Different clients have different priorities in life—some are buying their first home with very little down payment funds. Some are recovering from medical challenges, divorces or preparing to send children to college and some are embarking on a long term goal of buying properties to build rental income."
Jo Garner is a mortgage officer with extensive knowledge in tailoring mortgages to her customers who are refinancing or purchasing homes all over the country. She offers conventional, FHA, VA or other loan programs for refinancing and purchases.
Jo can help you look at rent vs buy, when it makes sense to refinance, how to get the best deal on your home purchase financing.
Jo Garner has been in the real estate/financing business for over 25 years.  She got her start in Portland, Maine where she first began her real estate career. She received her real estate education from the University of Southern Maine  and was personally mentored in San Diego, California  by Robert G. Allen, author of Nothing Down, Creating Wealth and The Challenge.
On moving back to West Tennessee in 1987, she went into business buying and selling discounted owner-financed notes secured on real estate.  In 1990 Jo went to work for a residential mortgage company and has been a mortgage loan officer for over 25 years.  Her goal is to offer excellent, affordable service to her customers, tailoring the loan programs to the specific needs of her clients. 
In addition to her work in the mortgage field, Jo Garner  is the primary sponsor and founder of Talk Shoppe in Memphis. www.TalkShoppe.com Jo Garner also host the radio show Real Estate Mortgage Shoppe airing on News Radio AM 600 WREC and iHeart Radio with podcasts and show notes published on www.JoGarner.com